Ampang is known to be a food haven and eateries are aplenty here. Along with the host of restaurants and cafés, there are also a multitude of dishes to choose from. Sometimes, skimming through their menu alone would be enough to give one a headache because we would most certainly be spoilt for choice.ca
Trying out their signature dishes would then be a safe bet. Here are 10 eateries in Ampang and their signature dishes as per what's recommended by past guests.
1. 28 Fireplace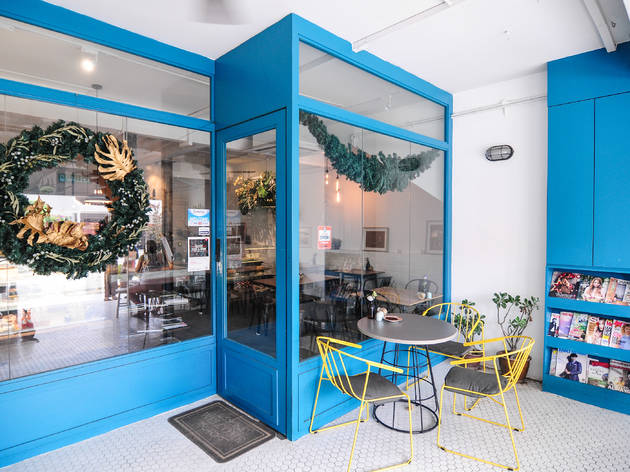 Along a strip of shop houses in Jalan Ampang lies a cosy Melbourne inspired café that offers a variety of coffee, all-day breakfast and more! The café has a homely ambiance to it, making it a pleasant place to hang out.
28 Fireplace is home to a variety of good eats. Among all the mouthwatering food and drinks on the menu, we would recommend you to try the Firebomb, an unorthodox coffee paired with cream soda. Not to mention, the Merguez & Mushroom Carbonara and French Toast. It's also highly raved about by longtime customers.
Signature Dishes: Firebomb, Merguez, Mushroom Carbonara, French Toast.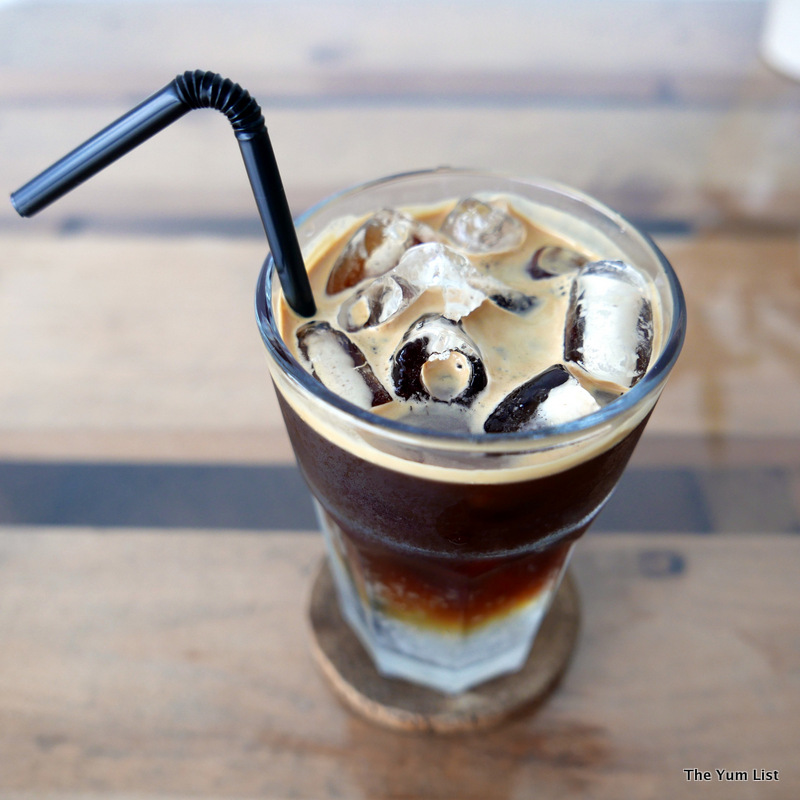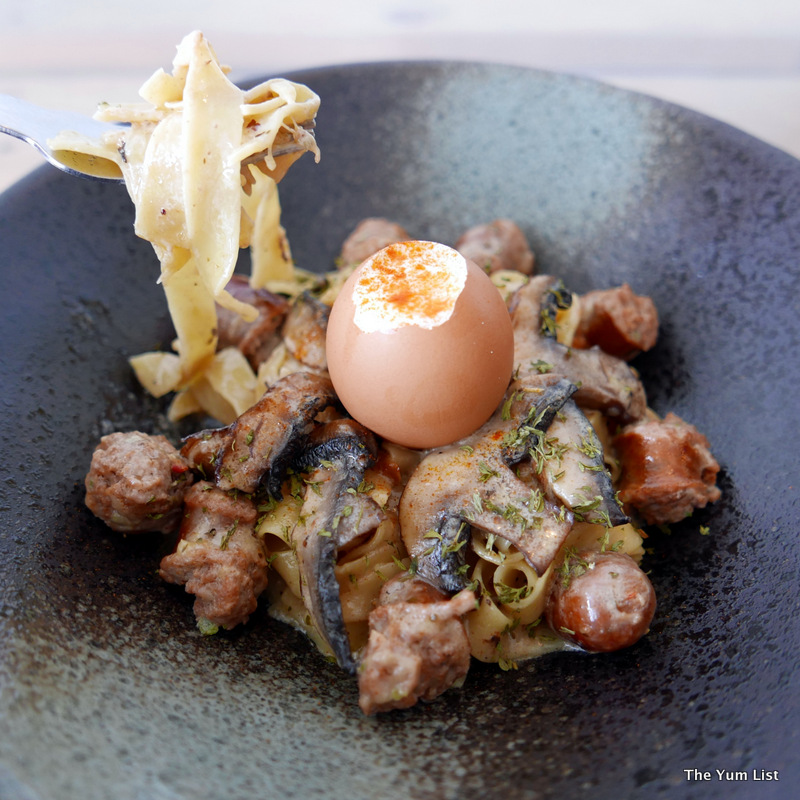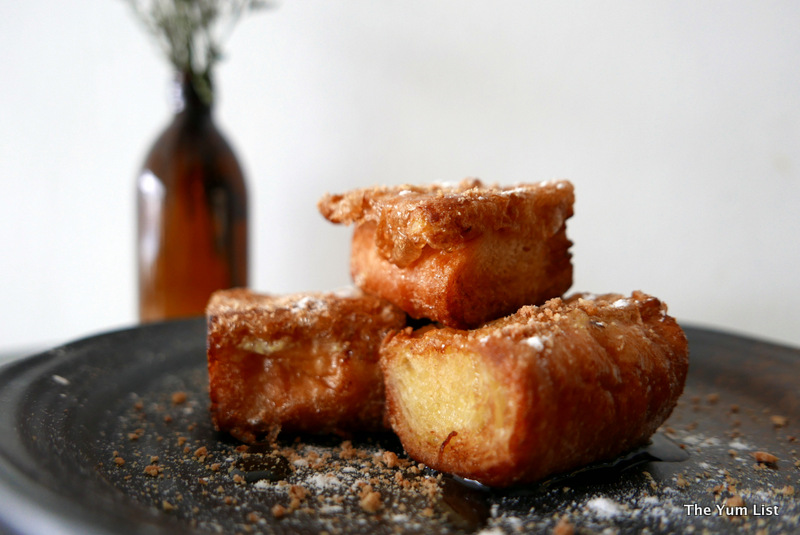 Hours: 9am-10pm, daily
Address:  28 Persiaran Ampang Desa Pahlawan 55000 Kuala Lumpur Malaysia
Website: 28 Fireplace
Tel: 03-4265 5077
2. Greenhouse by Muir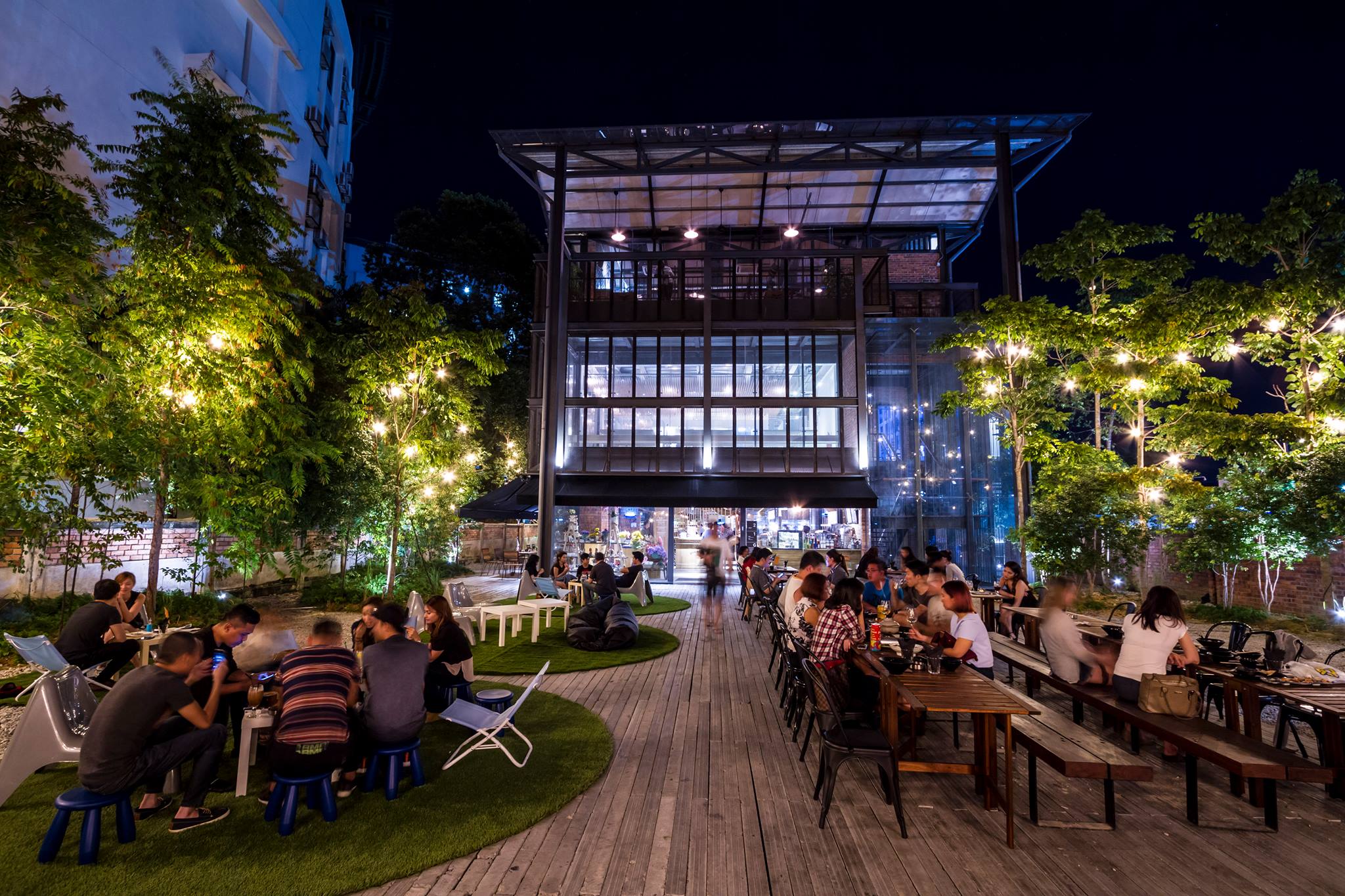 'Greenhouse by Muir' turns ideas into reality, delivering the idea of Environmental Philosophy & Environmental Ethics through the love for food. Come for the amazing ambiance and good food with your loved ones. This three-tiered building is home to multiple concepts such as Kuroshio Market (a Japanese food hall), Evendough Bakery Café, Minu (a contemporary Japanese restaurant) & Brycg (a New Orleans-inspired eatery).
For foodies, this is how food heaven truly looks like. With such a wide range of food to choose from, we know how it must hard to decide what to eat. To start off, we'd recommend the fresh seafood in the Kuroshio Market and Unagi Fettucini in Minu.
Signature Dishes: Fresh Seafood, Unagi Fettucini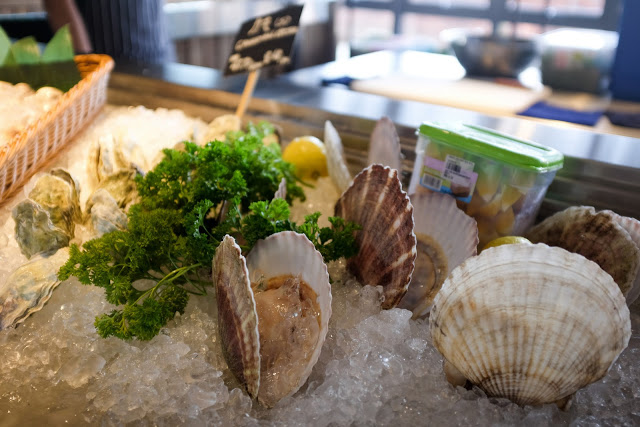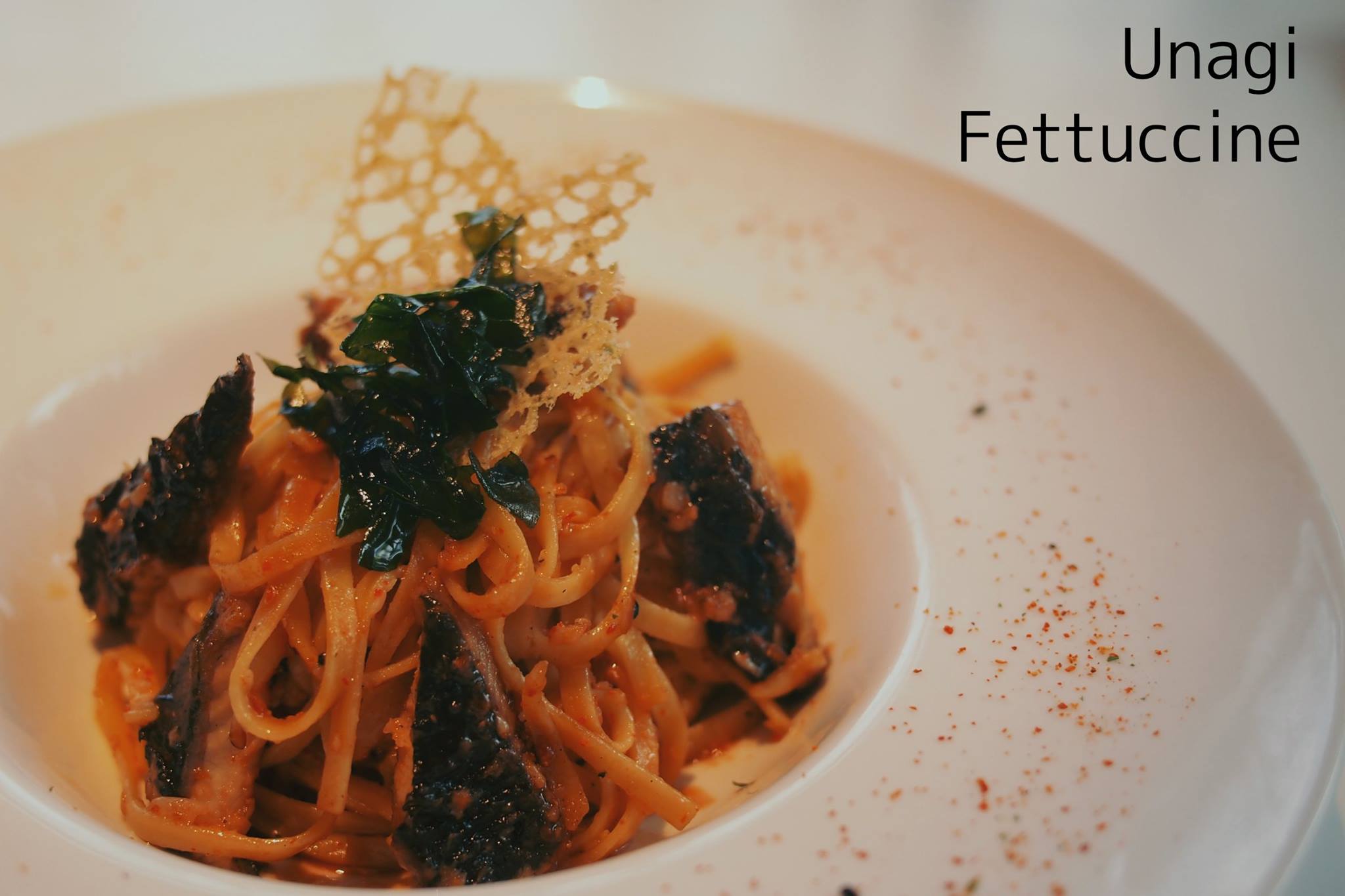 Hours: Monday-Friday: 10am-10pm, Saturday-Sunday: 10am-11.30pm
Address: 1, Off Jalan Ampang, Jalan Nipah, Kampung Berembang, 55000 Kampung Berembang
Website: Greenhouse by Muir
Tel: 03-2630 6728
3. Velocity 
Velocity is one of the very few cafés in town that has a niche concept. Much like The Grumpy Cyclist in TTDI, Velocity is a simple café run by cyclists for cyclists! Their café also doubles as a bicycle shop decorated with industrial décor and loud graffiti.
For tea lovers, here's where you can get a unique fix. A mix of fragrant flowers and fruits that calms the mind and soul. For those with a bigger appetite, do give the American-styled big breakfast, Velocity's Tour de Brunch, a go and their cheesy Mexican Nachos too.
Signature Dishes: Velocity's Tour de Brunch, Mexican Nachos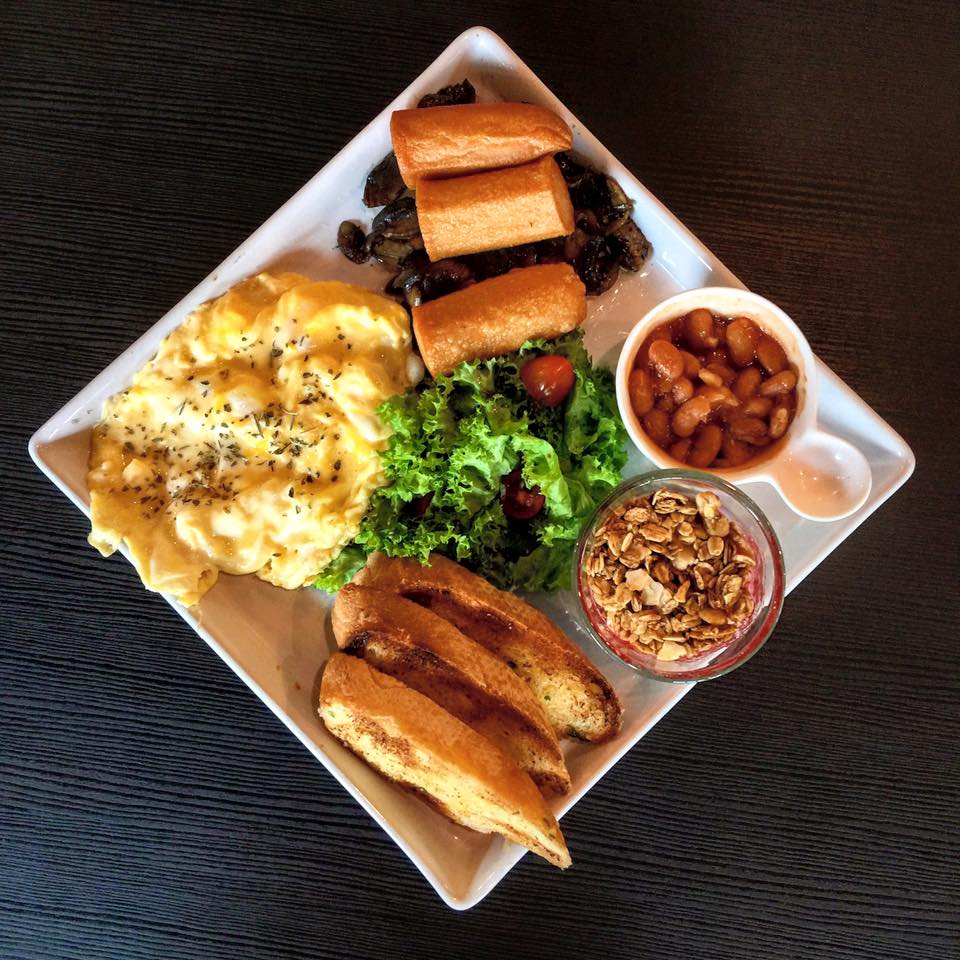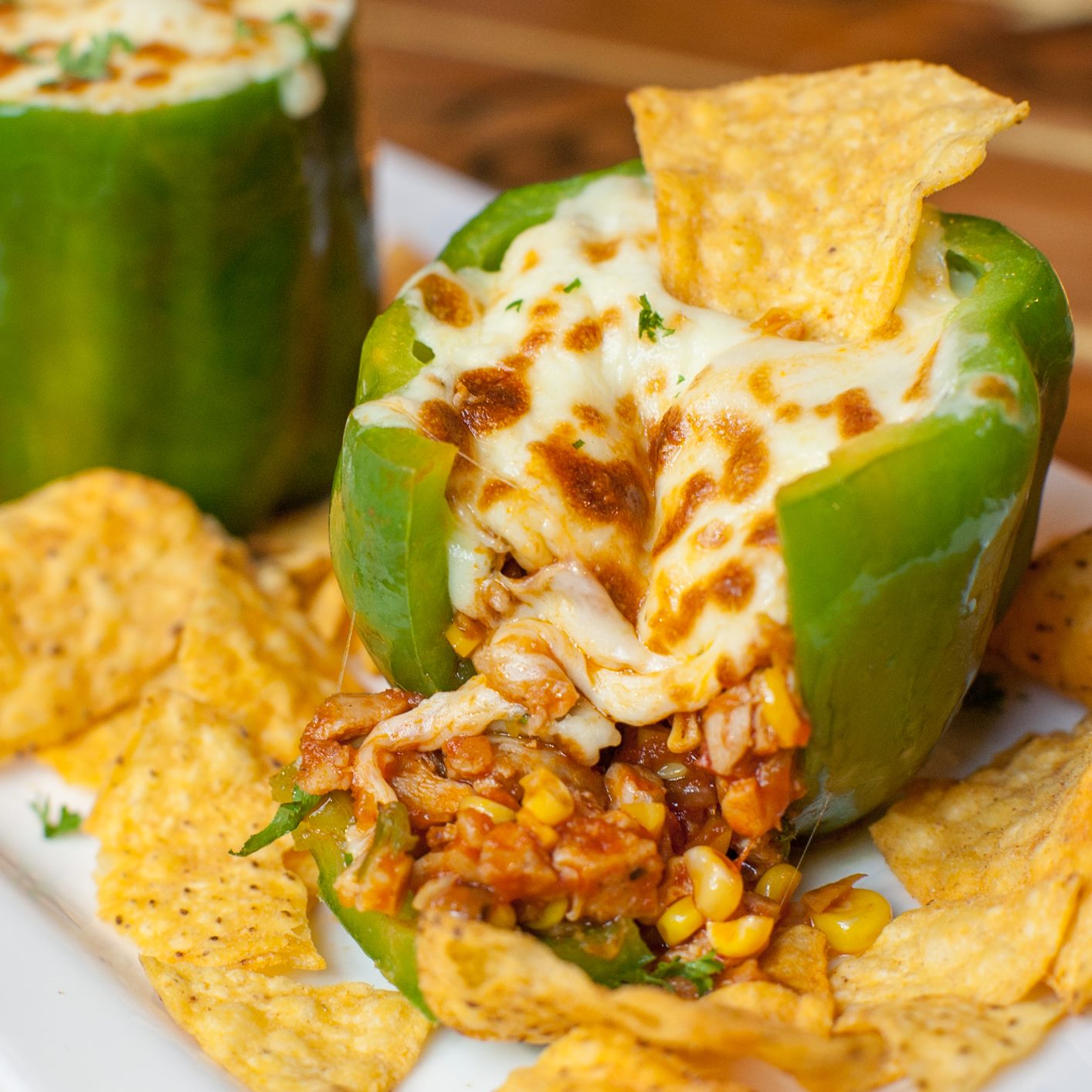 Hours: Monday-Friday: 11:30am-10:30pm, Saturday-Sunday: 10:30am-9:30pm
Address: 1E The Challenger Sports Centre, Jalan Taman Putra, Kampung Lembah Jaya Selatan
Website: Velocity
Tel: 012 9759474
4. B Station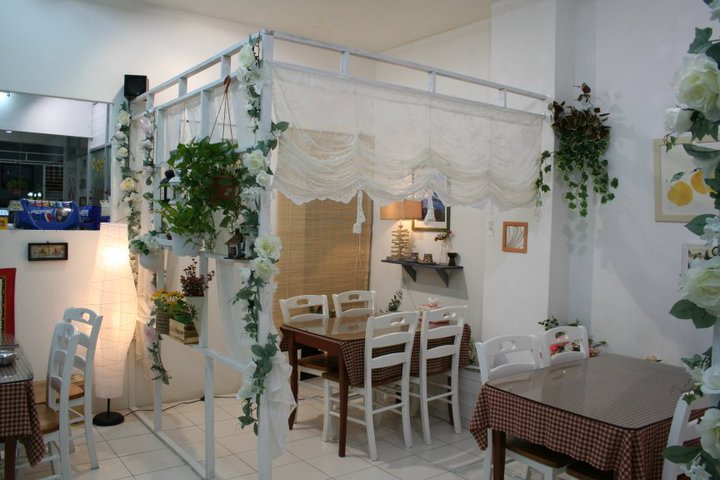 B-Station is a homely café in Ampang that serves Halal Korean Food. An abundance of faux plants decorate the café alongside white and brown hues of furniture. At any given time of the day, you will find students, working adults, cute oppas and even some sweet ahjummas spending their time there.
For those who have been looking for a Halal certified restaurant to dine in, here's the place to be. B-Station is known for their homemade hotdogs. With a variety of flavours to choose from, we recommend the Teriyaki Chicken Hotdog. For those who have a sweet tooth, definitely try the Red Bean Bingsu out.
Signature Dishes: Teriyaki Chicken Hotdog, Red Bean Bingsu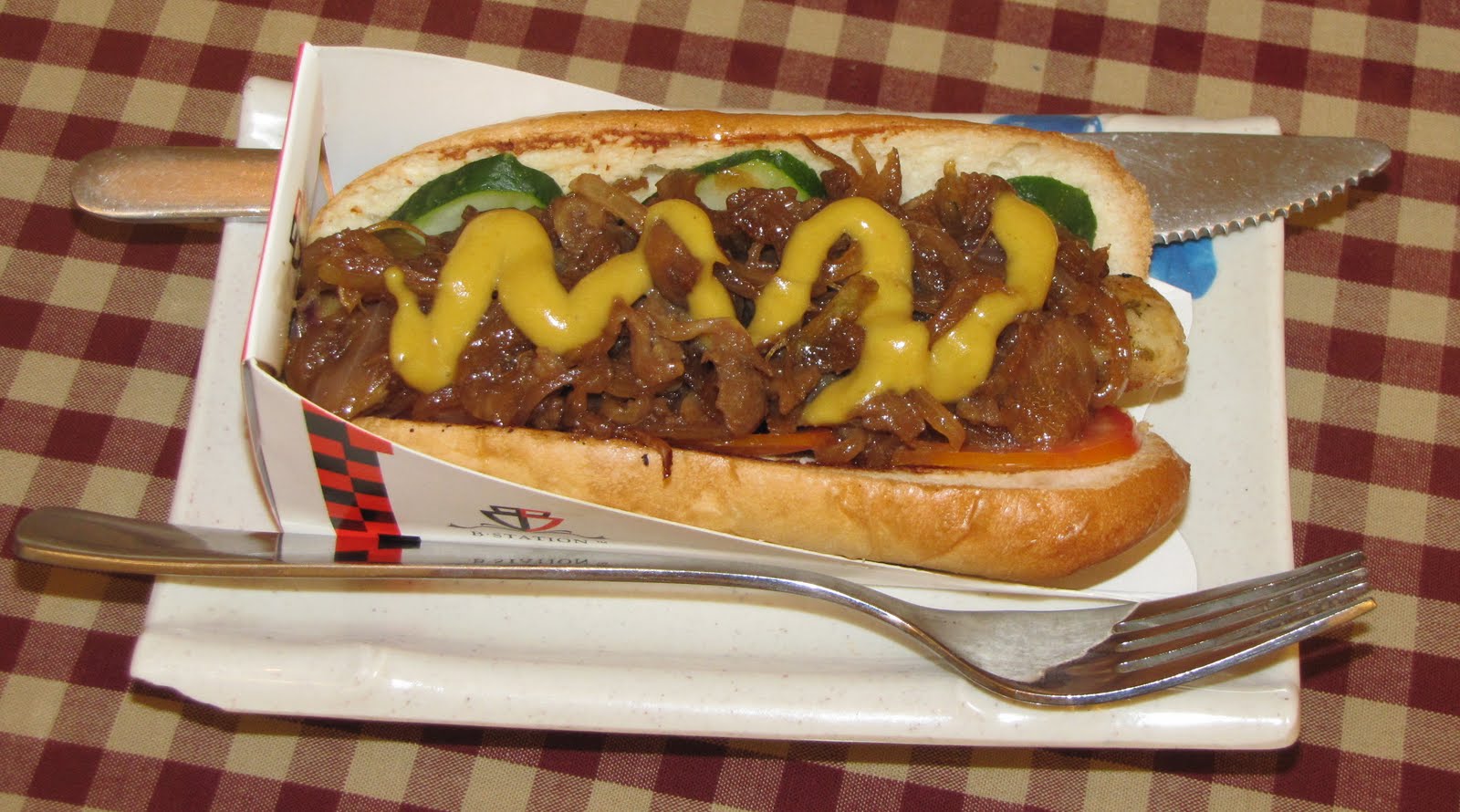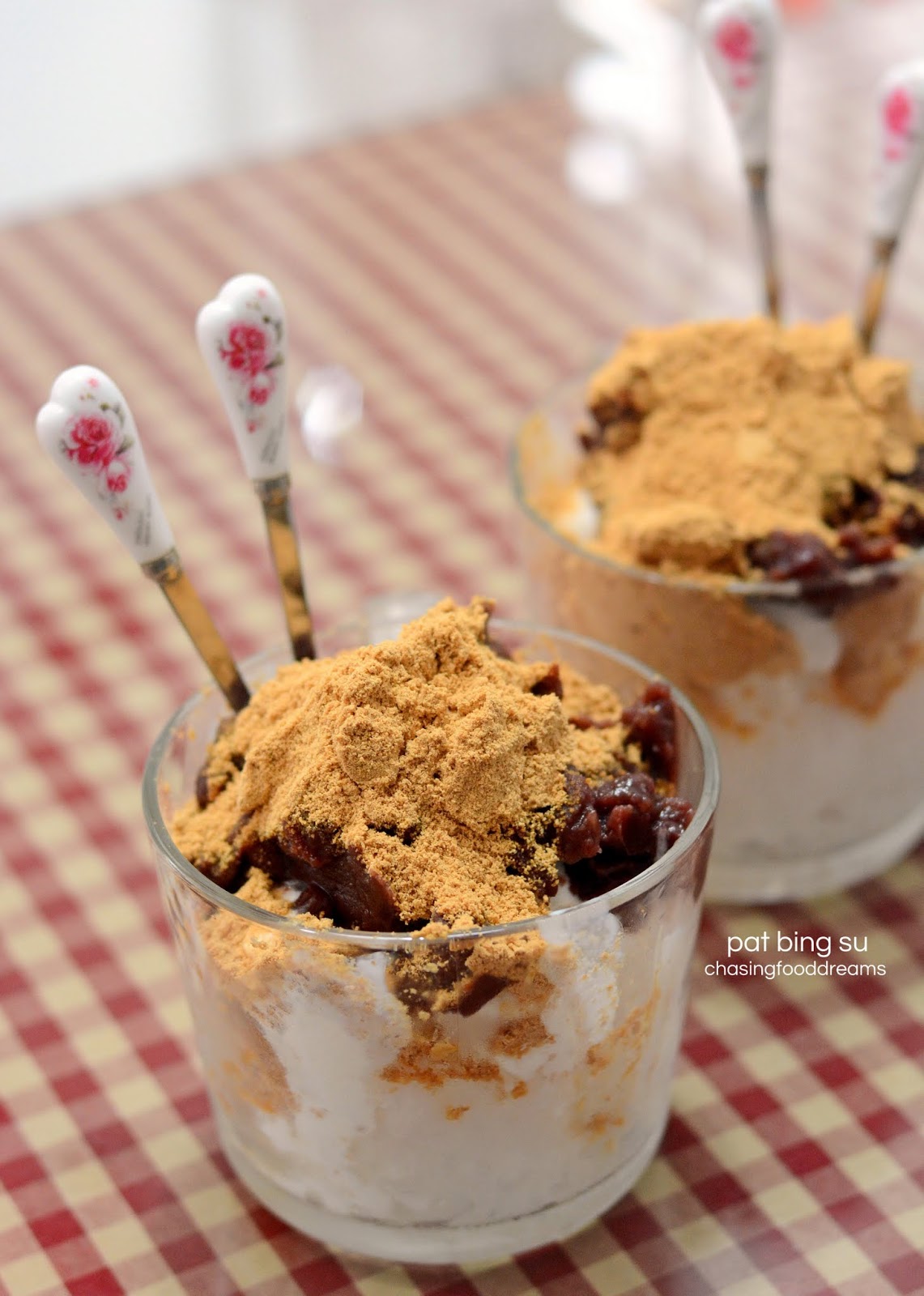 Hours: 12pm-10pm, daily
Address: C14-1 Jalan Ampang Utama Ampang, Kuala Lumpur
Website:  B-Station
Tel:  03-2282 0118
5. Juan Valdez Café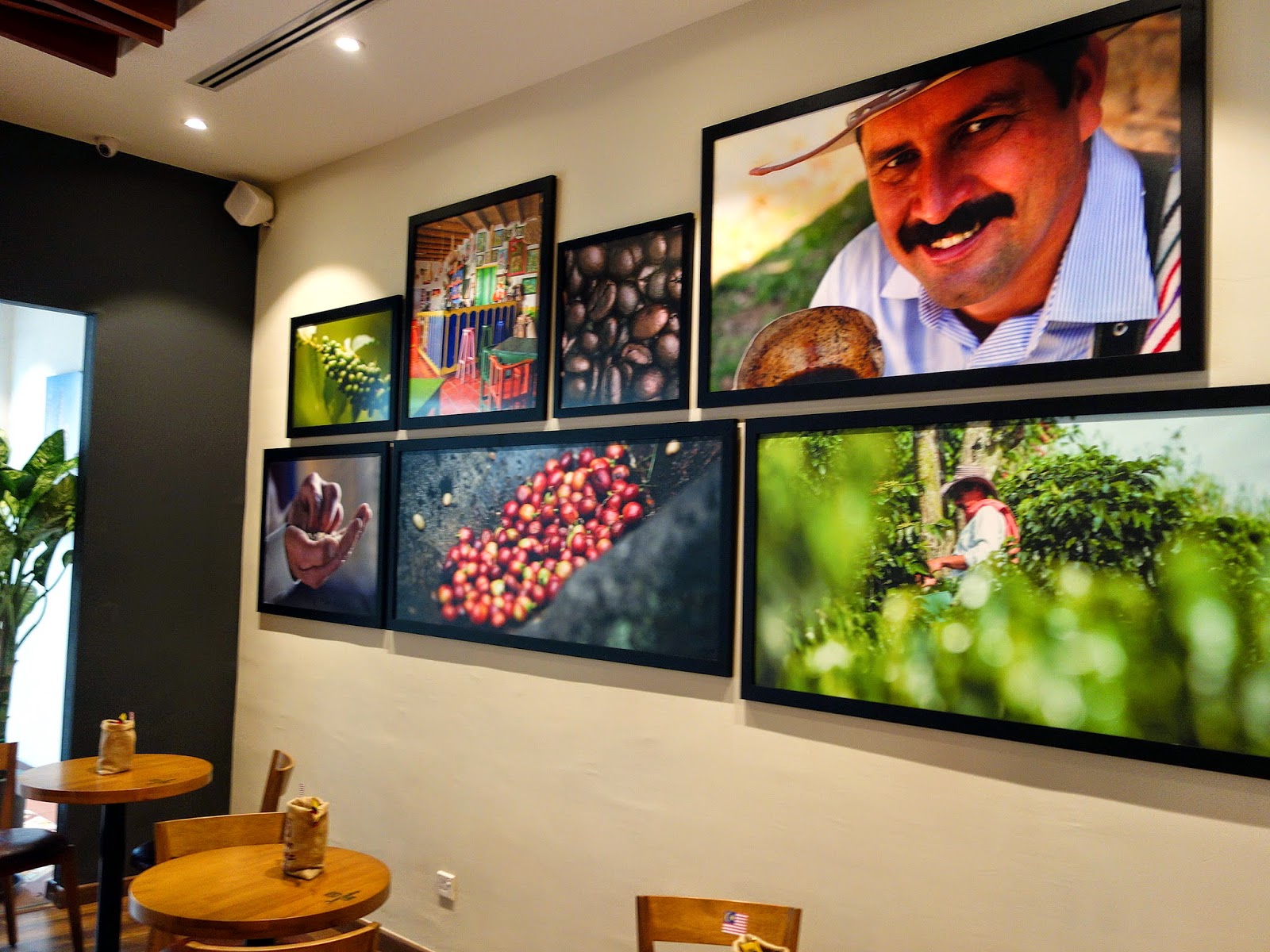 Juan Valdez is an international chain café that opened its first store in Malaysia. It's also the first in Southeast Asia. The ambiance is very spacious and comfortable, a little like Starbucks in our opinion. The Juan Valdez chain was created by Colombia's National Federation of Coffee Growers to promote their country's coffee beans through fair-trade policies.
For those who like European and South-American touch to their food, Juan Valdez definitely has what you're looking for. For those who like a flavourful yet healthy salad, we'd recommend the Norwegian Salad. Aside from that, do try the Pancakes with dulce de leche, maple syrup and whipped cream as well.
Signature Dishes: Pancakes, Norwegian Salad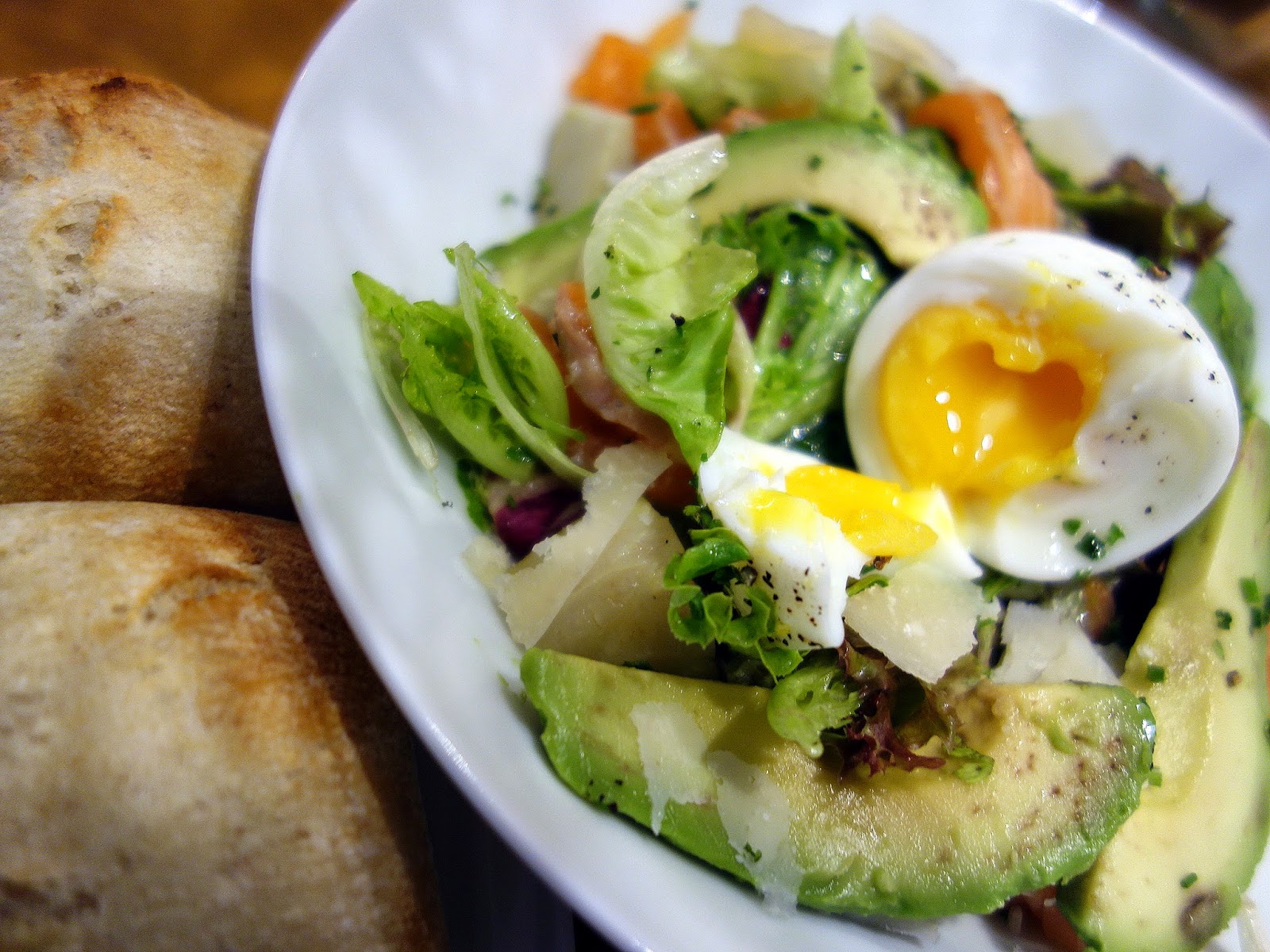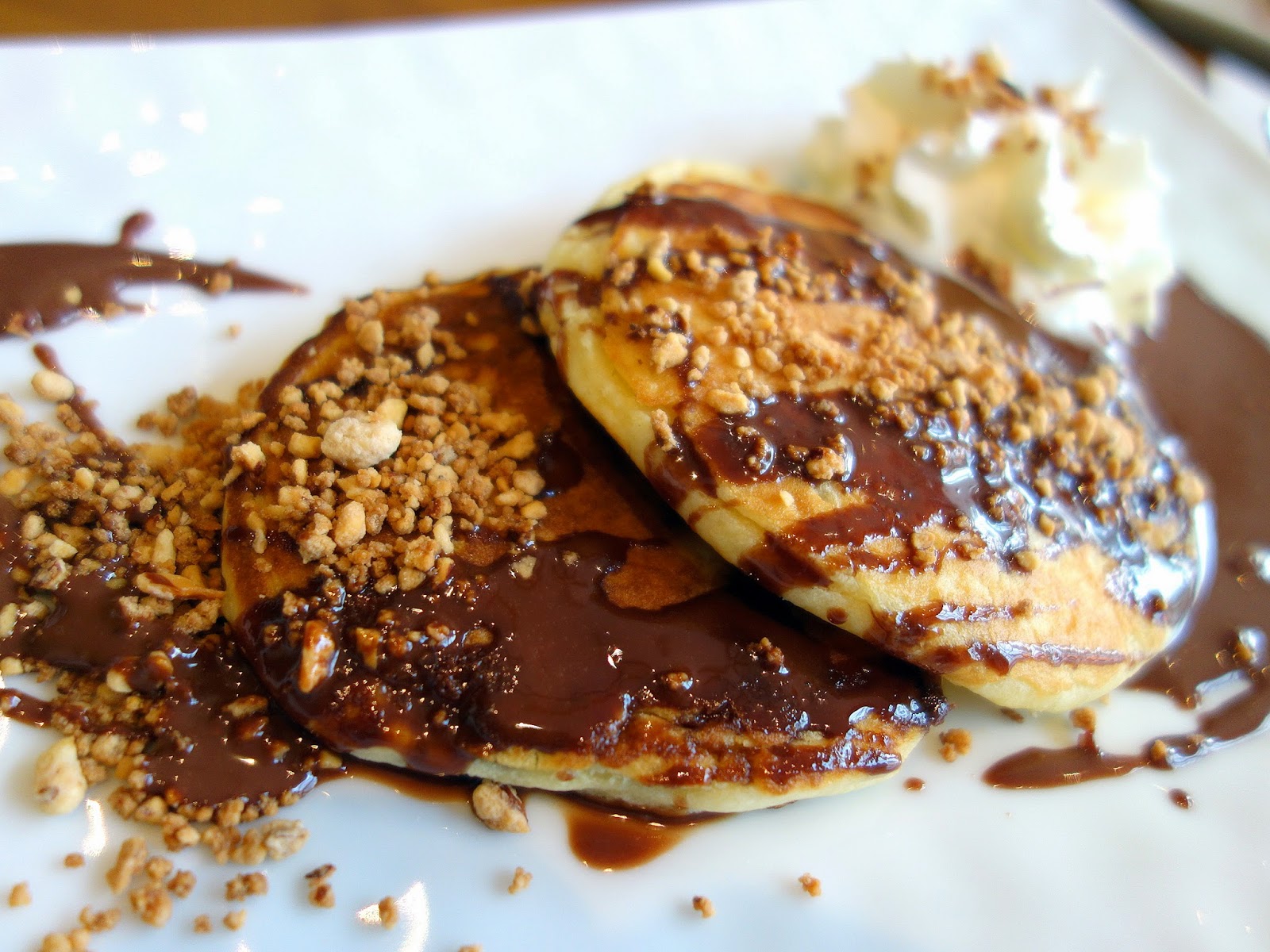 Hours: 10am-10pm, daily
Address: Ground Floor, The Intermark, Jalan Tun Razak, Kuala Lumpur, Malaysia
Website: Juan Valdez Café
Tel: 03-2181 2113
6. That Latte Place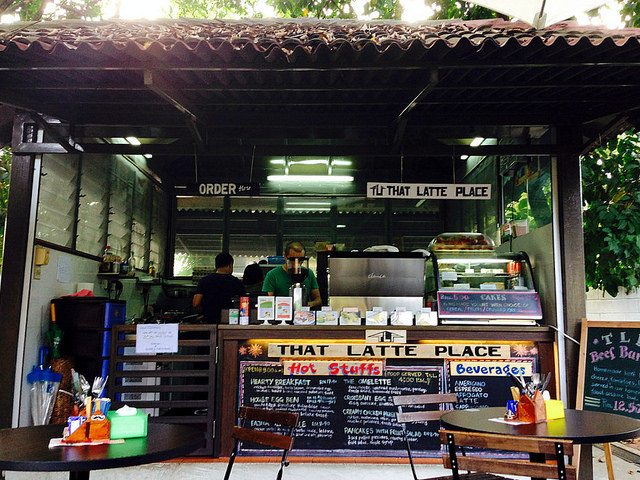 That Latte Place is an al-fresco café that serves homemade coffee and food. It's family-friendly thanks to the park surrounding the café. Kids are usually running and playing around the café and laughter usually fills the air while you're enjoying a cuppa.
If you're into homemade comfort food and a backyard-feel ambiance, this is the best place for tea times on the weekends. For those who are wondering what's good to eat there, try the Fajita "TLP" Style. It's a chicken in Mexican herb sauce, classic pesto, capsicum and lettuce wrapped in pita bread. Next, try the Lemon Cheesecake as well if you're a fan of all cheesecakes.
Signature Dishes: Fajita "TLP" Style, Lemon Cheesecake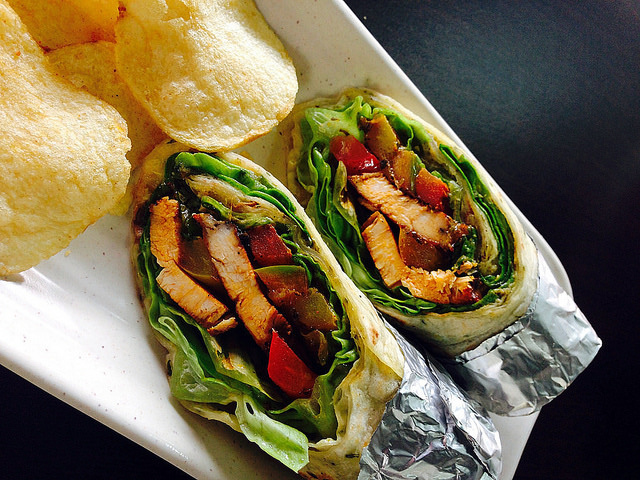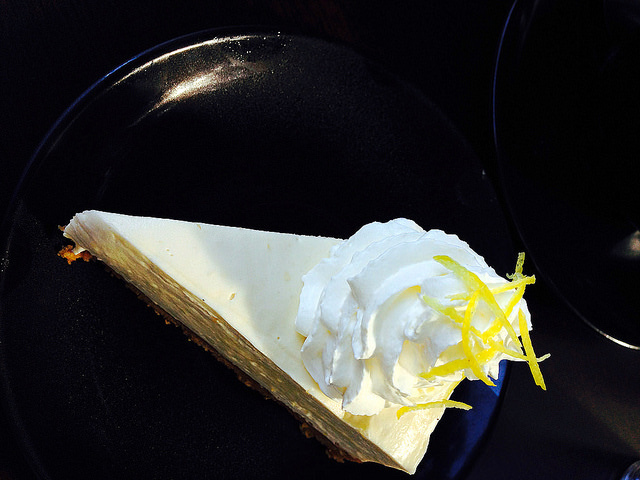 Hours: Tuesday–Sunday: 9am–5pm
 **Food served till 4pm**
Address: Yayasan Seni Berdaftar, 333, Persiaran Ritchie, Off Jalan Ampang Hilir, Kuala Lumpur.
Website: That Latte Place
Tel: 016 850 3546
7. Sweetree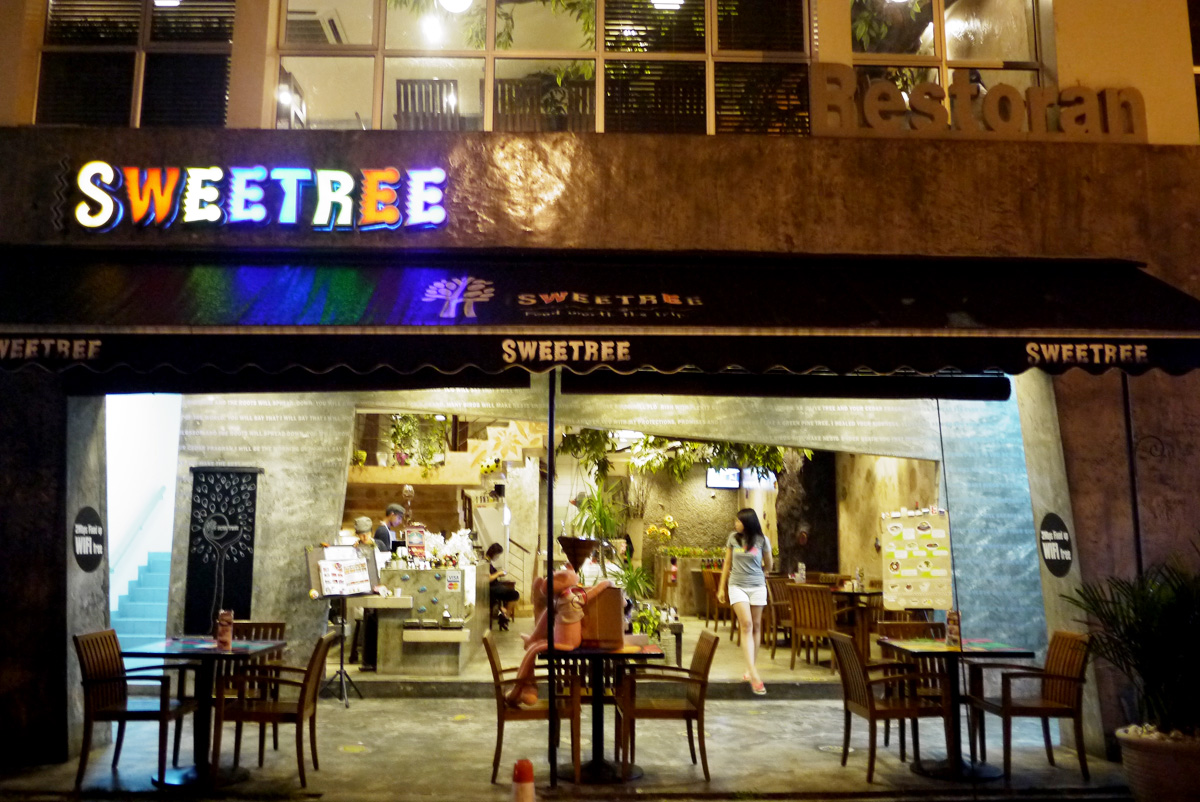 Sweetree is one of the Halal Korean restaurants in town that serves up delicious Korean food. If you've always wanted to eat authentic Korean food but have always worried about it being non-halal, then here's the place to be.
Their signature Korean dishes include Bibimpab and Spicy Korean Rice Cake. It's highly recommended by frequent customers as well. During the Ramadhan season, this Halal Korean Restaurant also serves a fusion Malay-Korean styled buffet for their customers who would like to break fast there.
Signature Dishes: Bibimbap, Spicy Korean Rice Cake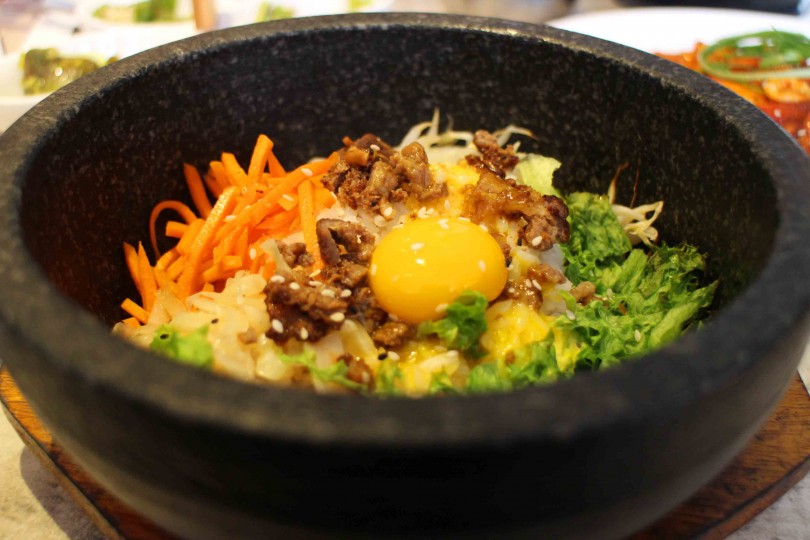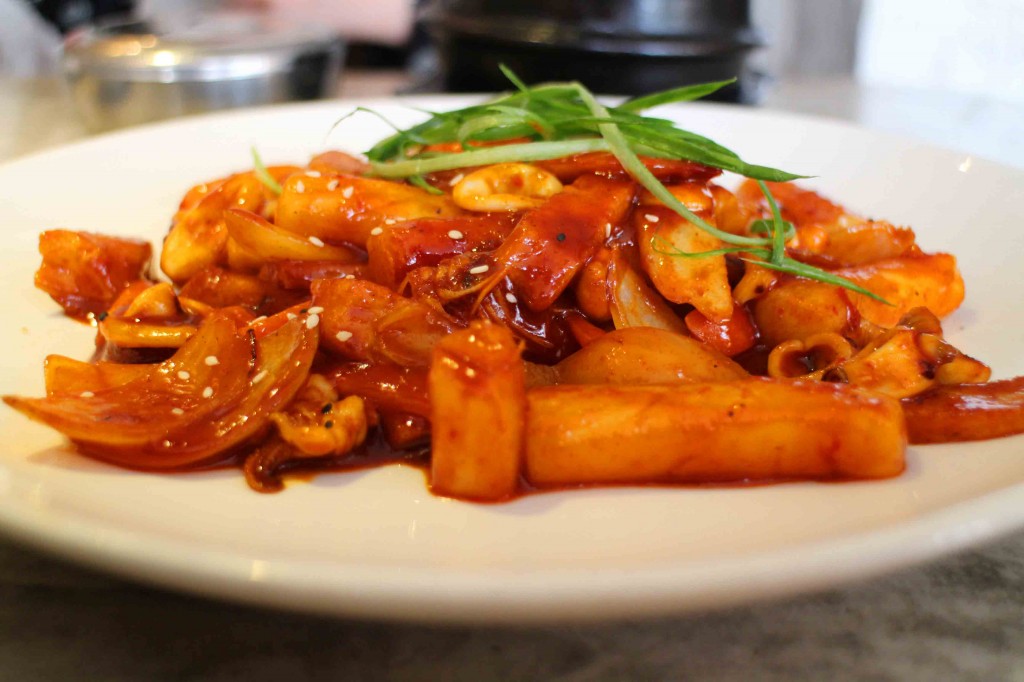 Hours: Monday-Thursday & Sunday: 10.30am-11pm, Friday-Saturday: 10.30am-12am
Address: No. 13 L-1 & 2, Jln. Ampang Putra, Tmn. Putra Sulaiman, Ampang
Website: Sweetree
Tel:  03-4287 4685
8. Chalet Suisse Restaurant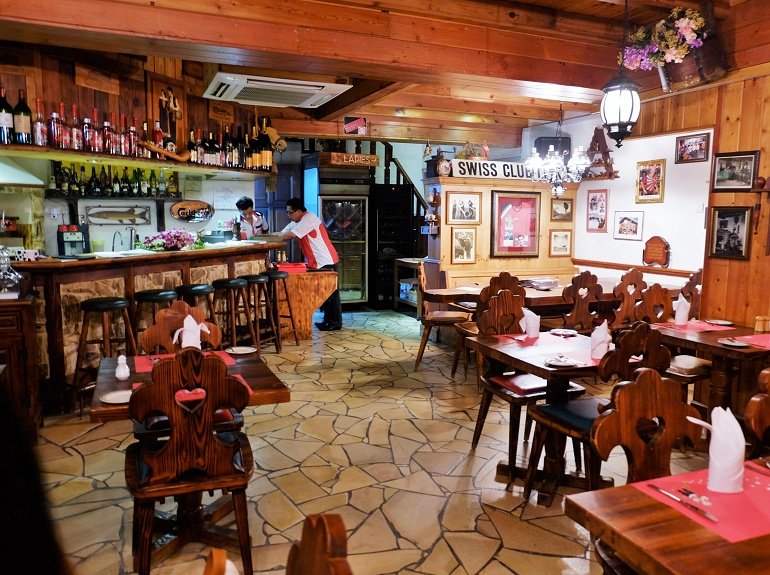 If you've ever wanted to try authentic Swiss food, here's the place to be. In the heart of Ampang lies a restaurant by the name of Chalet Suisse. It's been around since 1996, serving up the most hearty and authentic food from Switzerland. Today Chalet Suisse is maintained as a tribute to the legendary Heinz Bauert, who passed away on March 8, 2015. In the meantime the restaurant has been taken over by a group of Swiss expats.
There are a variety of unique dishes on the menu but the chef's specialties are still the ones you ought to try. The Swiss Cheese Raclette is a must-try. It comes with two skewers of seasoned cherry tomatoes, pickled gherkin, pearl onions, garlic, boiled potatoes and lots of cheese! Next up, the Rindsgulasch Mit Spaetzli, a universal European dish. It looks similar to Malaysia's very own Rendang but aside from that, the taste of it is definitely nothing familiar in a good way.
Signature Dishes: Swiss Cheese Raclette, Rindsgulasch Mit Spaetzli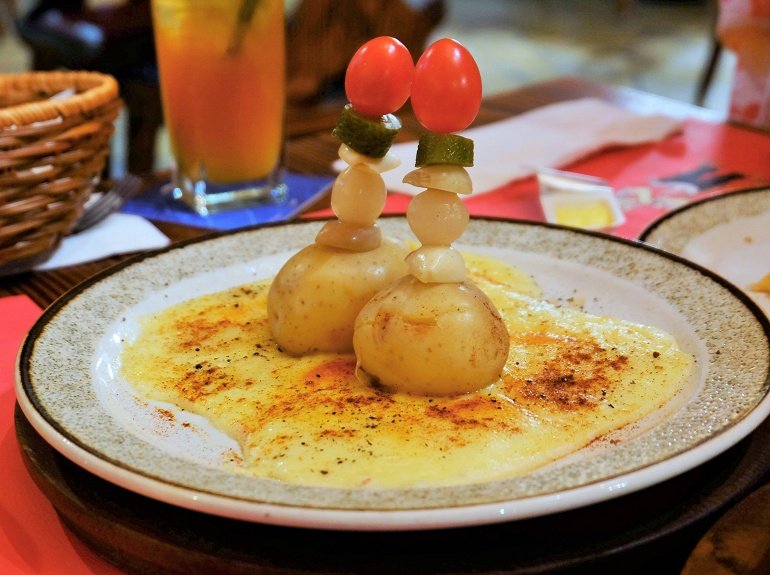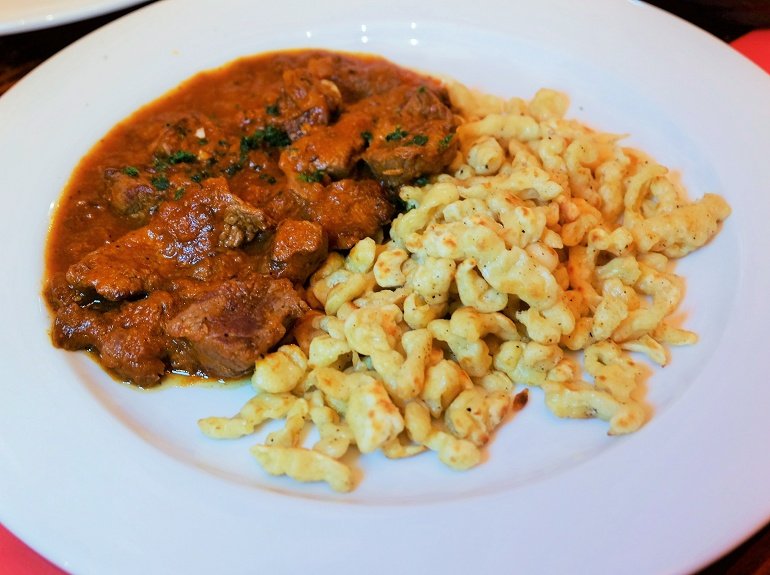 Hours: 5.30pm-11pm, daily. Closed on Mondays.
Address: No. C11-1, Jalan 1 & Jalan Ampang Utama 1/1, One Ampang Avenue, 68000 Ampang, Selangor, Malaysia
Website: Chalet Suisse
Tel: 03-4252 4589
9. FLINT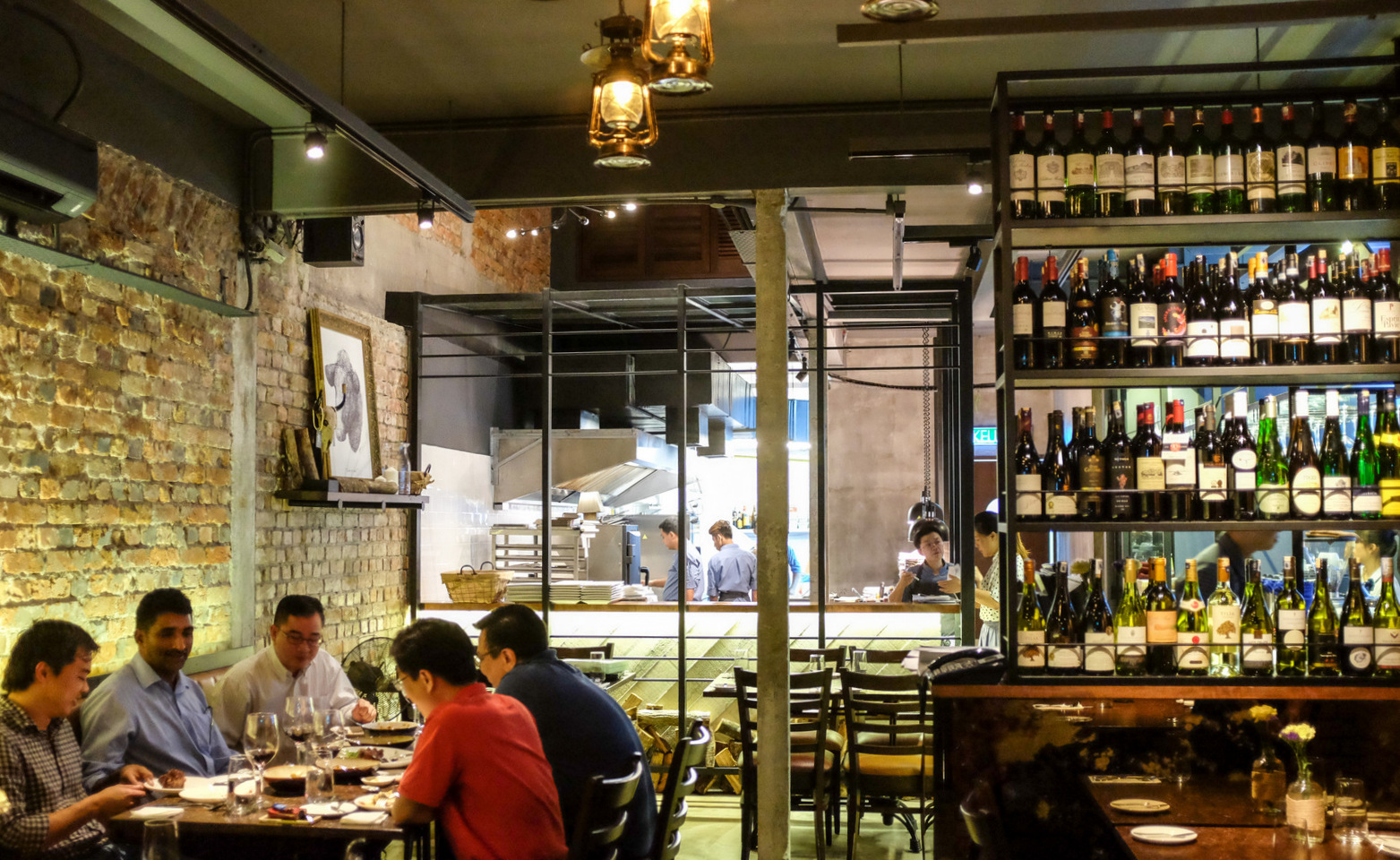 Flint is a restaurant and winery by the Vintry family of restaurants. This rustic and welcoming restaurant is the new retreat for good food and wine. Flint is great for the romantic couple and a family reunion, the two-storey restaurant has enough space to accommodate everyone it welcomes.
The food here is truly unforgettable, we recommend the Spiced Free Range Chicken Stew With Olives. Flint sources their free-range chickens from Perak's Tanjung Rambutan town and is seasoned with four different peppers across the globe. From Wild Voatsiperifery, Nepali Timur, Cambodian Red Kampot to Cameroon Penja Valley Black, you ought to experience the different flavour profiles that it gives. Aside from that, Flint has amazing beef dishes as well. Without a question, order the Oven-smoked Roasted Wagyu Beef Brisket.
Signature Dishes: Spiced Free Range Chicken Stew With Olives, Oven-Smoked Roasted Wagyu Beef Brisket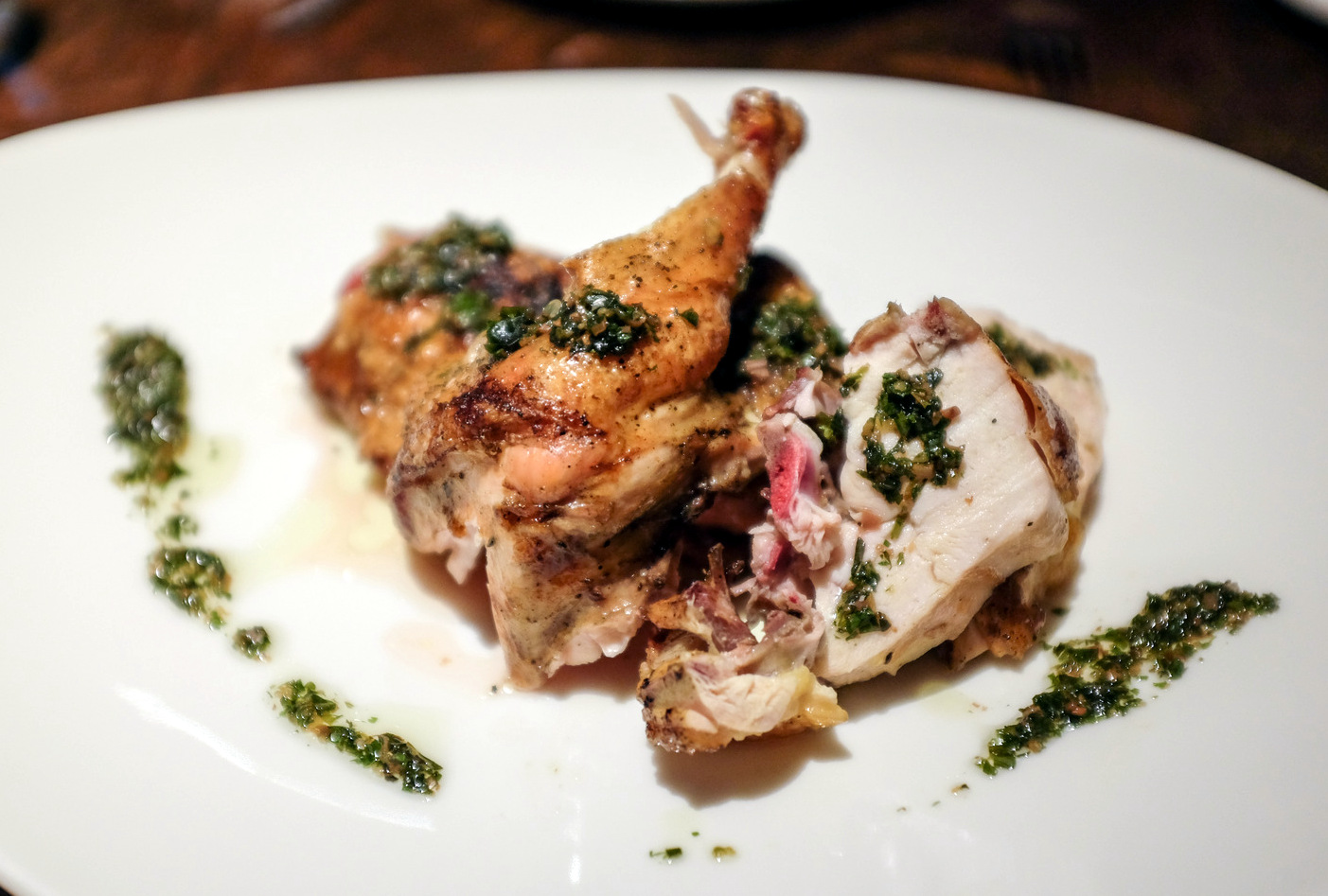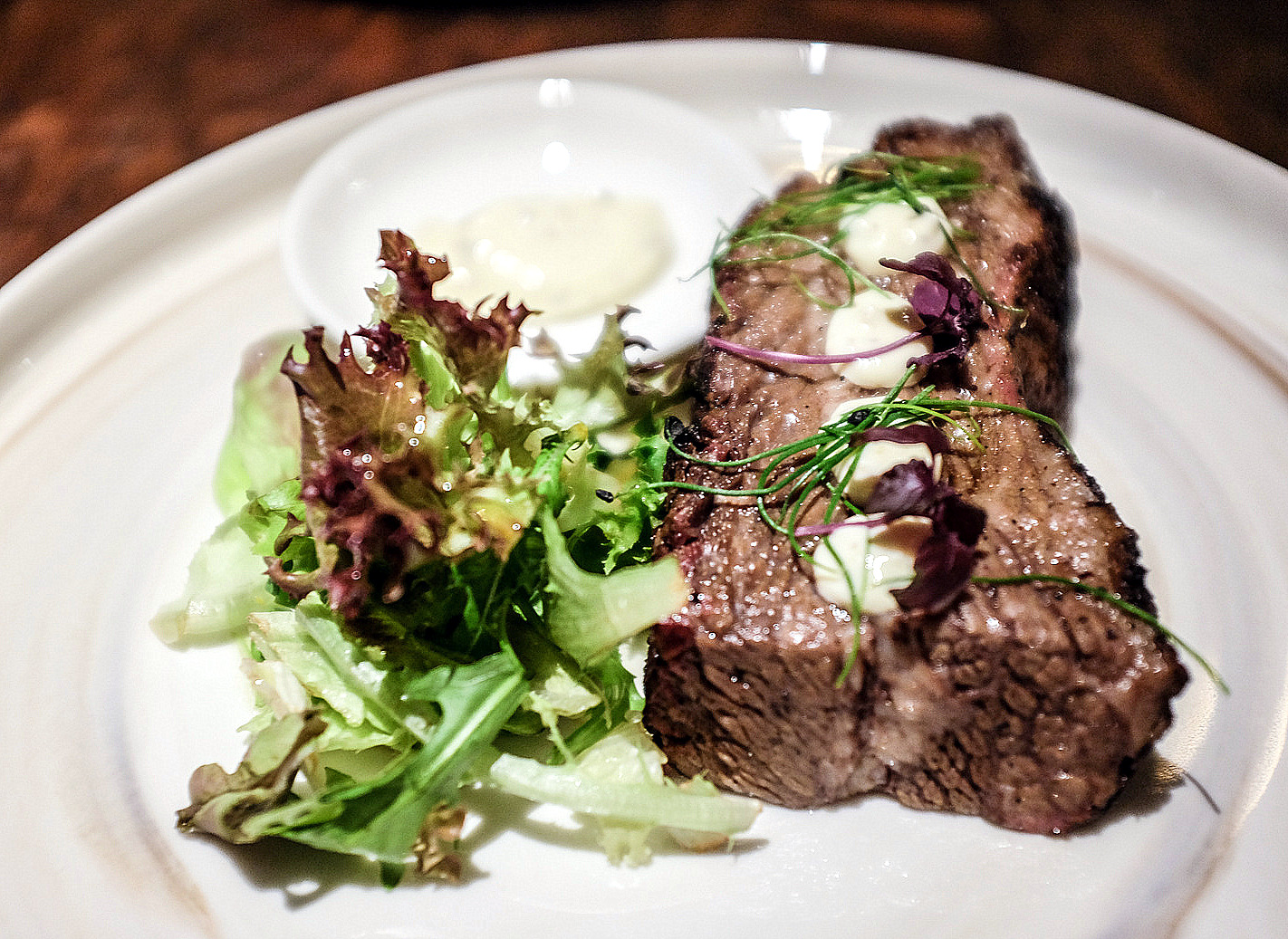 Hours: Tuesday-Friday: 12-3pm, 7-11pm, Saturday-Sunday: 7pm-11pm. Closed on Mondays.
Address: 15, Lorong Kurau, Taman Weng Lock, 59100 Bangsar, Wilayah Persekutuan Kuala Lumpur
Website: FLINT
10. The Terrace At Tamarind Springs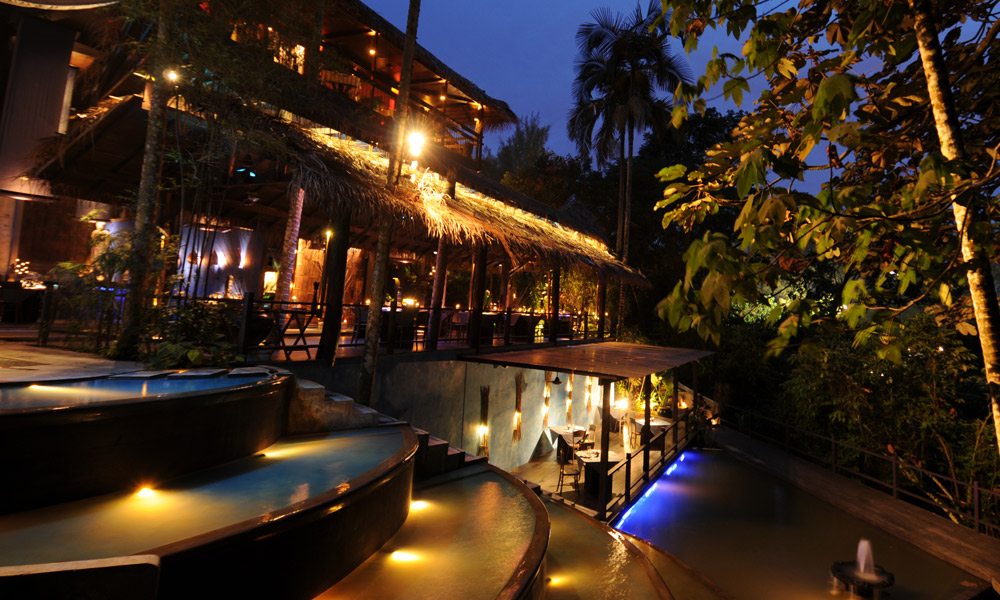 Tamarind Springs is known to be a romantic getaway in the heart of nature. It also has a few chain of restaurants catered to the romantic, in their hotel. One of the restaurants under Tamarind Springs is The Terrace which serves fusion Thai food in a dim and al-fresco setting.
Those looking for a romantic place to dine with good food to pair, here are some of our suggestions on what to eat here. For starters, go for the Thai Seafood Salad. It's refreshing and paired with fresh seafood. Aside from that, for your main you ought to go for the Sunset Steamboat. They have four different broths to choose from and the steamboat is cooked by charcoal too.
Signature Dishes: Sunset Steamboat, Thai Seafood Salad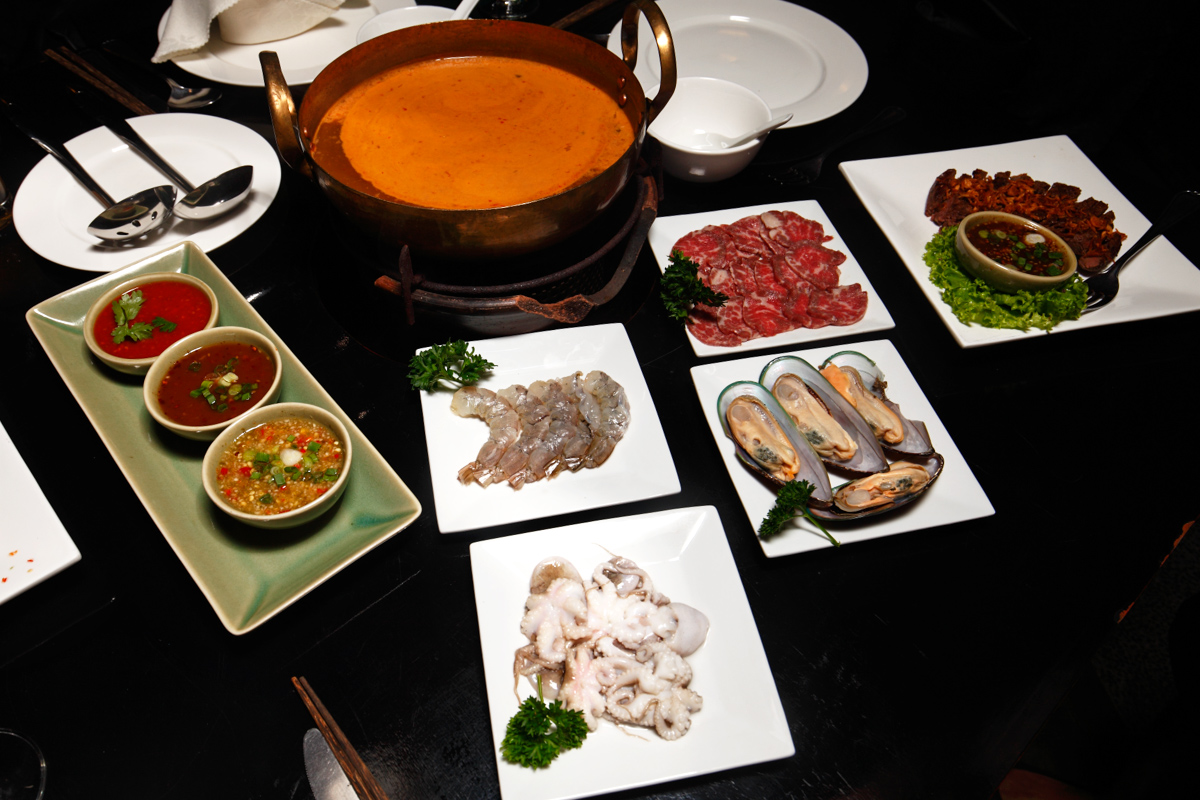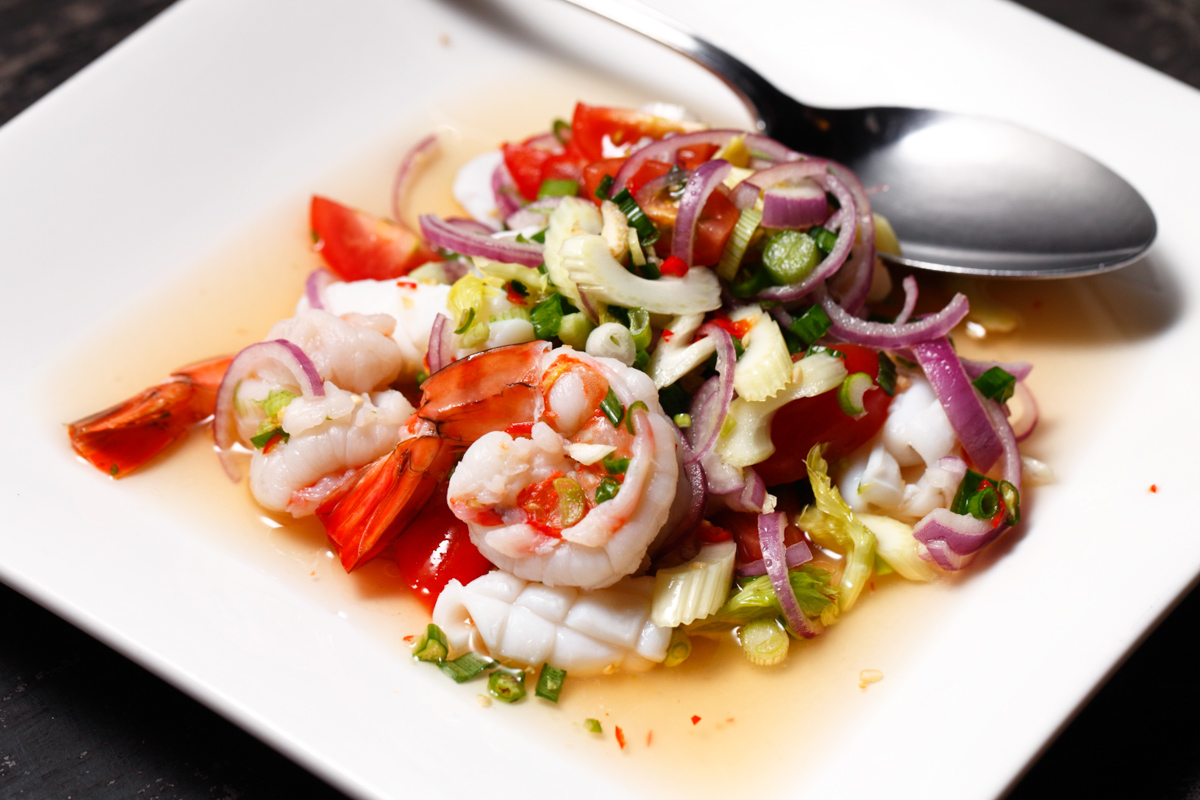 Hours: 2pm–3pm, 6pm–10.30pm, daily. (The Terrace operates for dinner only)
Address: Jalan 1, Taman Tun Abdul Razak 68000 Ampang, Selangor
Contact: 03-4256 9300
Website: The Terrace