Budget hotels tend to get a bad rep for being dodgy and for being a place where one merely rests their head at night. The space is often enough devoid of facilities and does not really have a welcoming environment.
A new minimalistic space is set to break into the local hotel scene on October 12th. Even with low prices, it's a huge step up from traditional budget stays, and it's safe to say that it's pretty luxurious too.
Located in the heart of KL, this hotel might not have set off with the purpose of being a budget co-living space but with prices starting at RM49/night, it's become an affordable option for guests.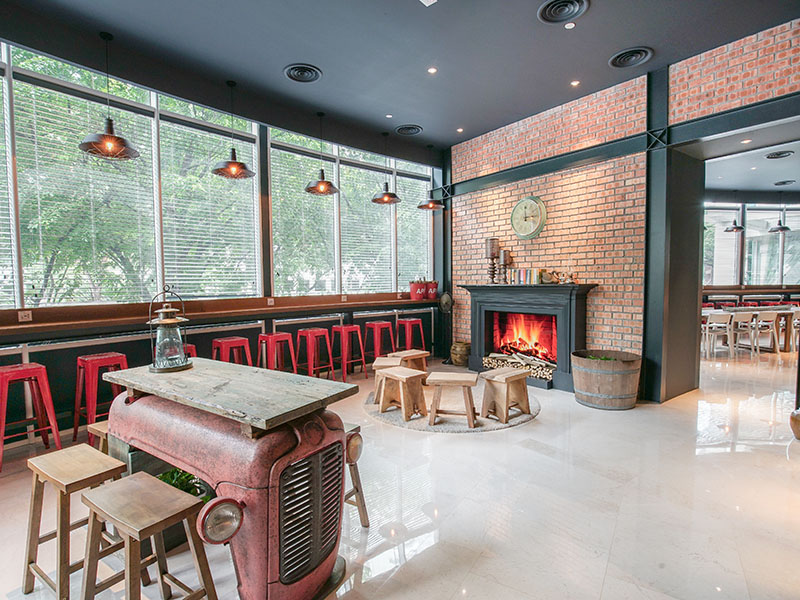 The Bed KLCC is a chic luxury capsule hotel, perfect for staycations and for those who would like to stay a couple of nights in the heart of KL, be it for business or leisure. It's a 10-minute walk from the popular malls in KL and there are public transportation options close by as well.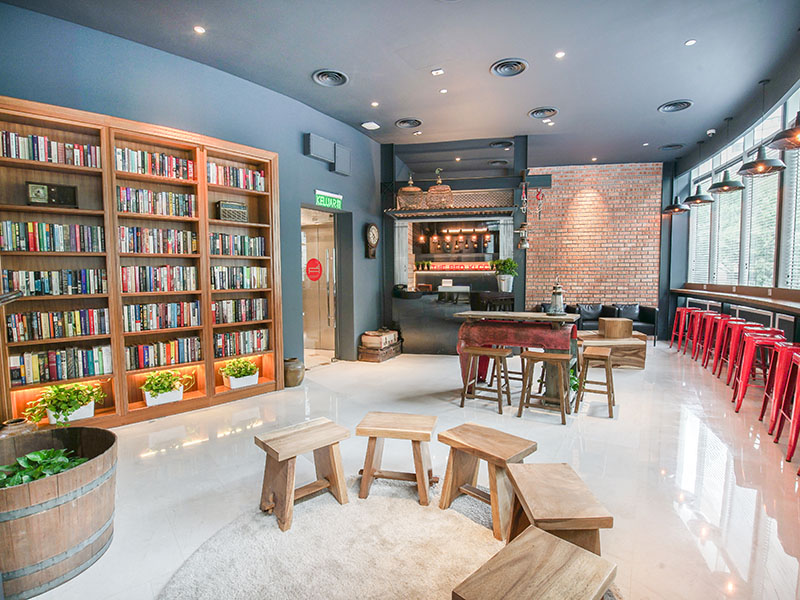 Within the living space, there's a mini library, a lounge and a business working space with legit Scandinavian vibes all around.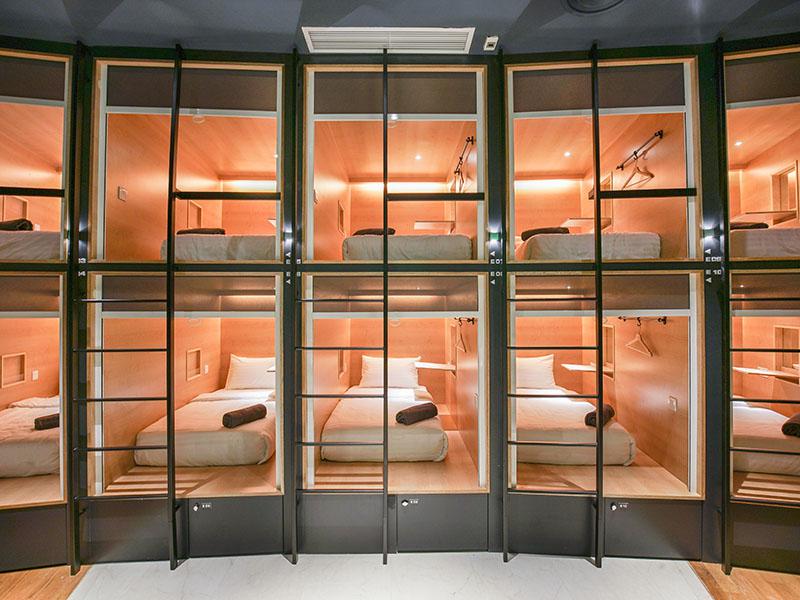 For those who do not mind bunking in with others in a shared space, there's the option for the Single Pod Front Entry bed. Besides the basics of a pillow and duvet, each pod comes equipped with a personal reading light, table for laptop use or writing, hangers and a clothes rack, a personal power socket and a towel.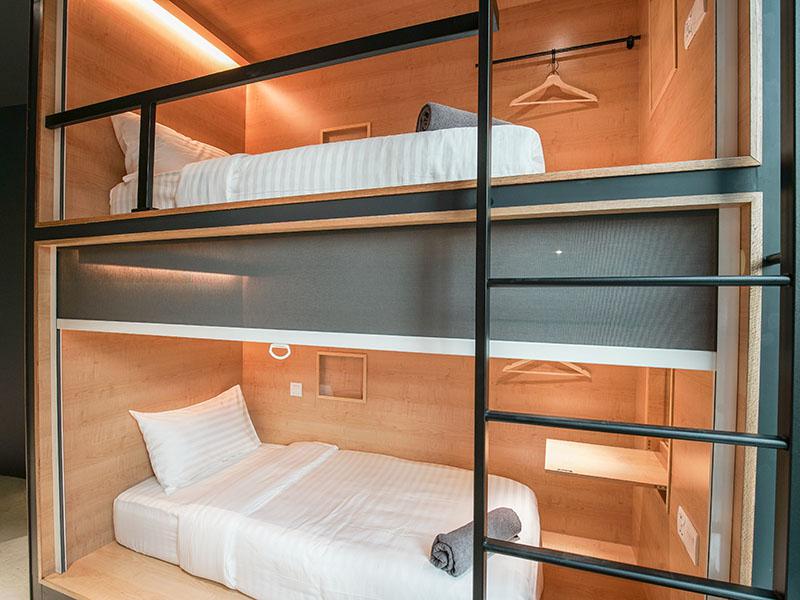 Alternatively, if you'd prefer a little more privacy, there's the Single Pod Side Entry bed for the same price (RM49/night). Considering how budget hotels at this price point often offer only the bare basics, it's nice that The Bed offers a comfortable living space where one wouldn't mind spending time lounging at and getting to know their newly acquainted bunk mates.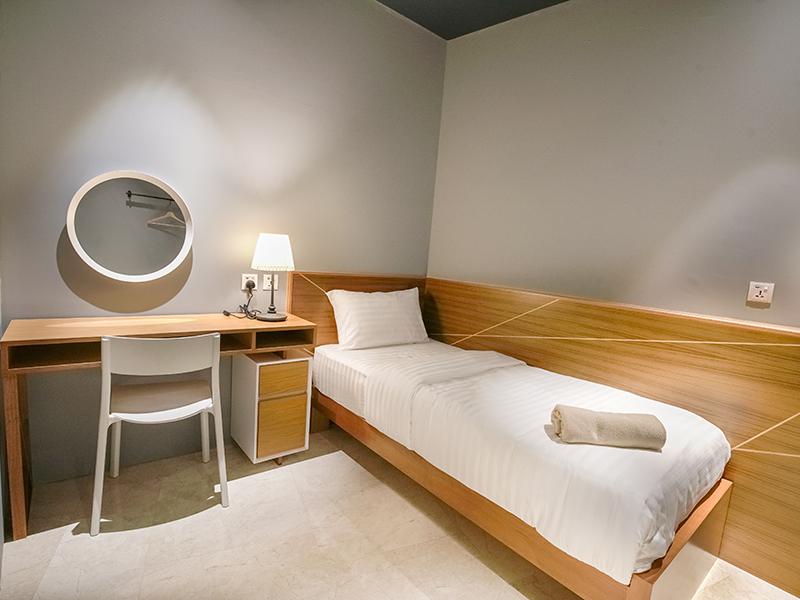 For those who would prefer their own little space, there are also equally affordable room options, with prices ranging between RM138-RM180/night.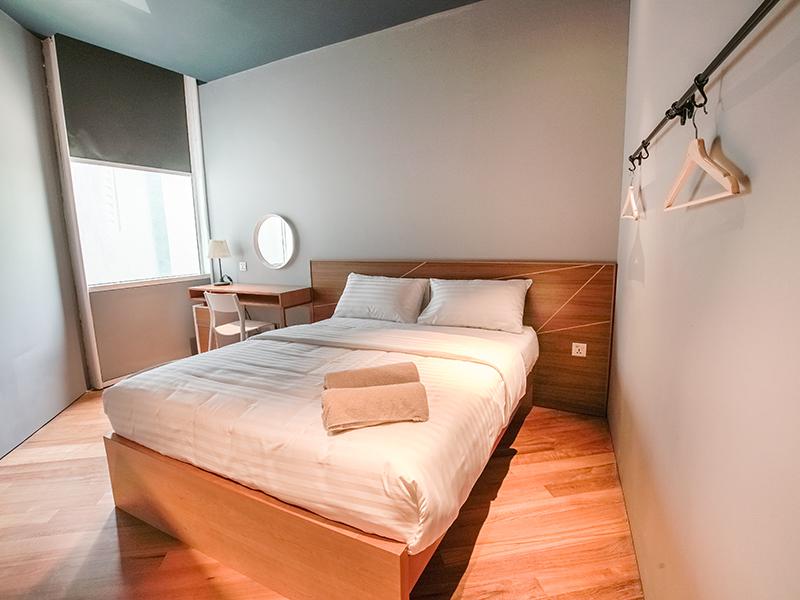 These room options are great for families or for those on business trips and would prefer a little more privacy during their stay.
The Bed KLCC
Address: 12 Jalan Sultan Ismail, 50250 Kuala Lumpur
Website: The Bed KLCC
Tel: 03-2715 2413