Tinder is a popular app where individuals get to meet other people and it has essentially become a modern dating app. Whether one is looking to meet their significant other or merely to expand their social circle, Tinder is an app that most people have downloaded out of curiosity. We speak to 6 Malaysians who were on the Tinder app and wound up swiping right on the love of their life. They share how their first date went down and their expectations from using the app.
1. Nicole Chen, 24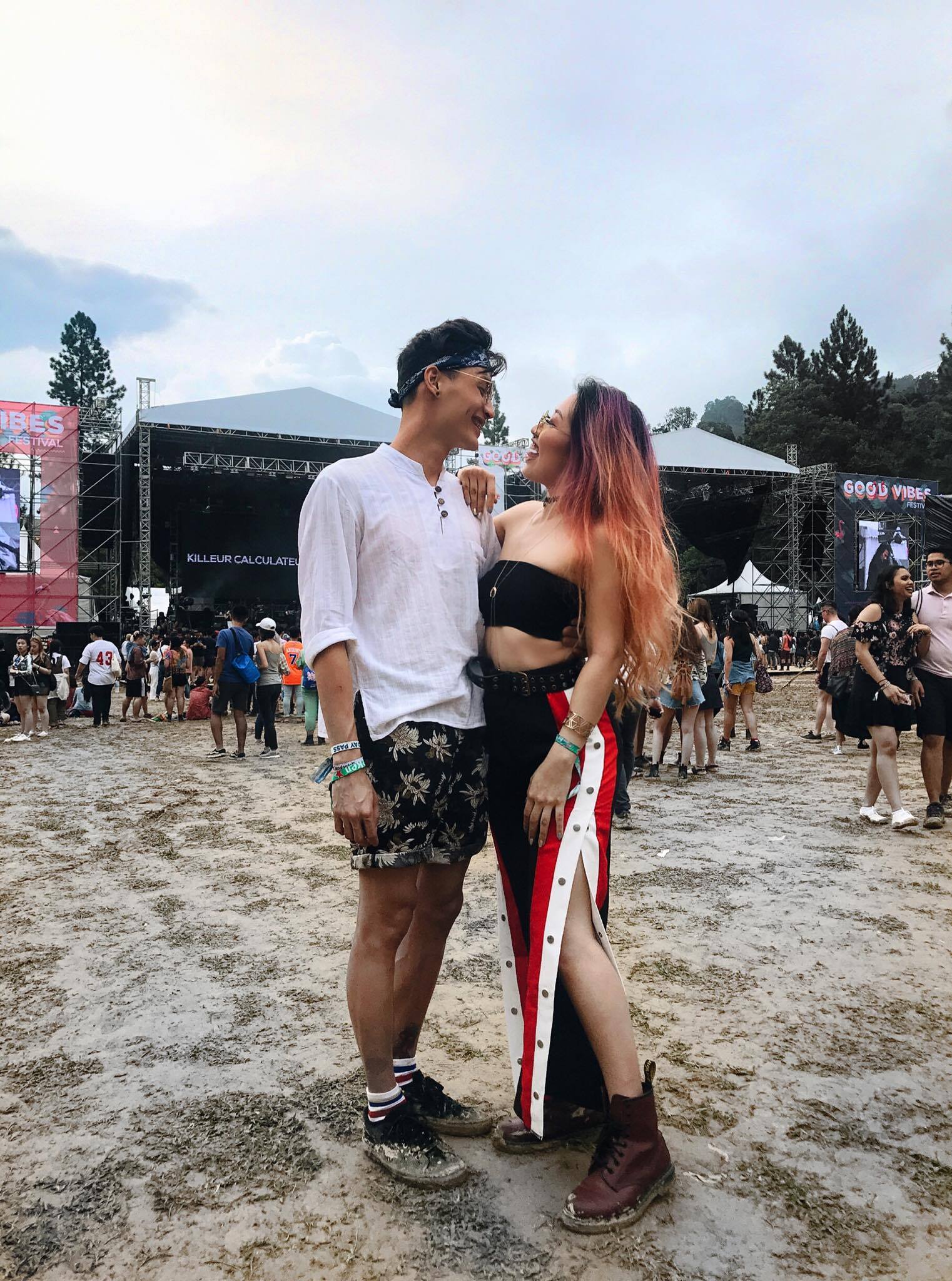 "I was casually talking to a couple of guys on the side, but they would lose interest after a while when I would make up excuses on why I wouldn't go to a bar with them at midnight. (Booty call alert!) But he asked me out for Dim Sum at 10am. I mean, how could I say no to that?" Nicole shared of her Tinder experience with her now boyfriend.
The unexpected boyfriend-worthy man comes around now and then and for Nicole, he was sweet, and courteous and nothing she expected a Tinder date to be. "I could tell he was slightly more introverted than I was, so I filled up the gaps in our conversations with blabber, and he laughed at all the right places, it was great, haha. When I dropped him off at the end of the date, he gave me a hug goodbye and left. I almost felt a lingering feeling that I somehow wanted more. I guess that's all the ingredients one would need to consider a good date, no?"
Nicole also mentioned that she didn't exactly know what she was looking for when she went on Tinder, and as such did not have much expectations going in. She had just left a pretty long relationship at that point of time. Still, his profile details caught her attention. It simply read: Looking for a bathroom duet partner. Even though their initial conversation went well, it trailed off for a couple of weeks before it started up again and they haven't stopped talking since. In fact, after their first date, they went on a second one the very next night.
"I think I loved him even before I knew what it was. We could talk about anything and everything, and in the next few weeks we settled into the kind of comfort you only read about in books. Fast forward a few months to midnight on New Year's Eve and we decided to go for it, with fireworks and all," Nicole said.
2. Arissa Idris, 21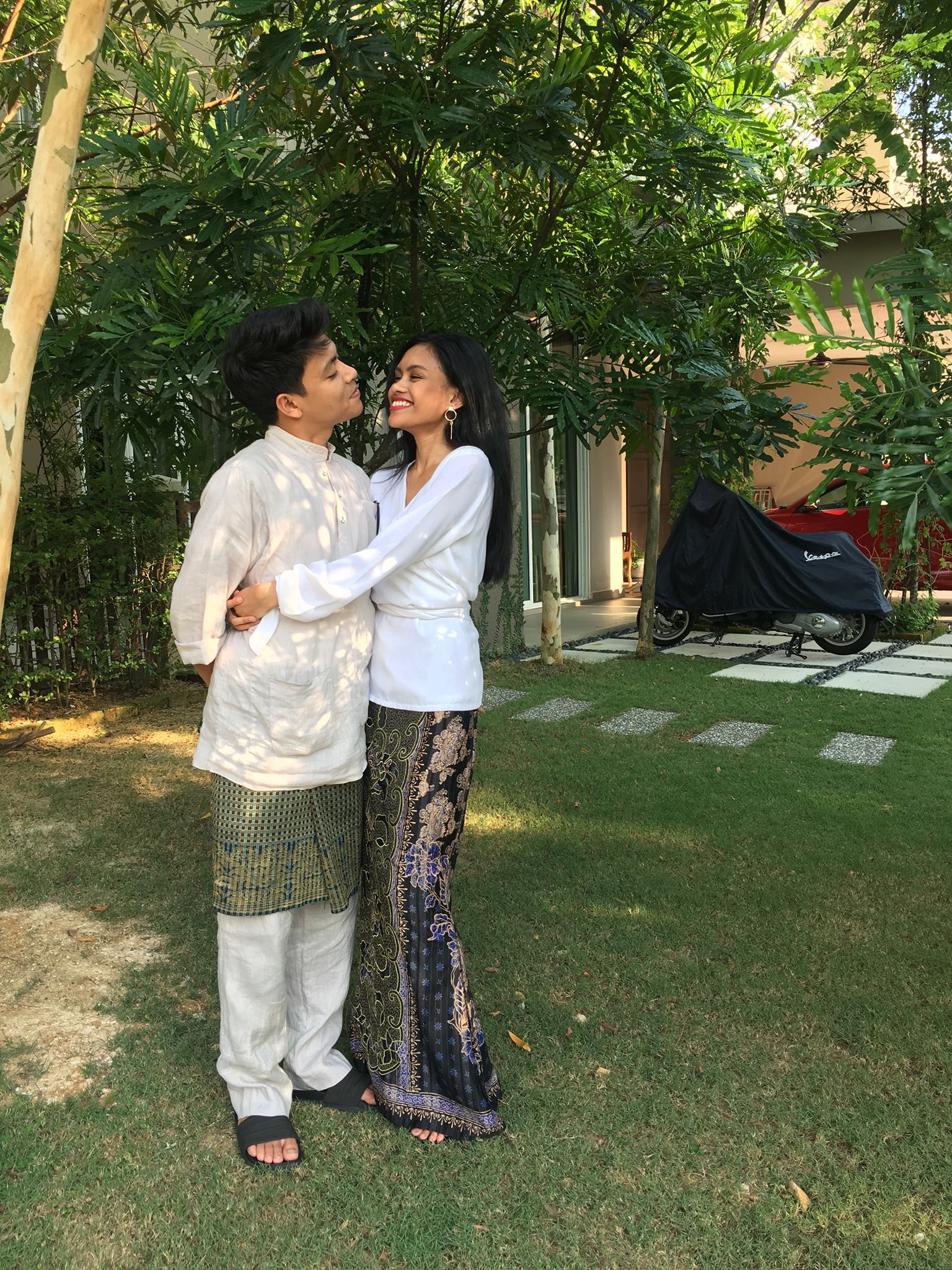 "I knew for sure that I had a crush on him but I wasn't expecting anything out of a guy from Tinder. When he initiated the conversation with me, can't lie, I was excited. Even so, deep down I had to remind myself that it was Tinder, he was probably talking to 10 other girls while talking to me," Arissa told us.
Still, she took the chance and agreed to hang out with him anyways after they exchanged numbers and the rest is history. Her first impression of him was that he was very shy and quiet. "I had to do the most of the talking which was a bit of a turn off at first but as he grew comfortable he was more talkative. I'd say nowadays I can't even get him to give me a moment of silence," Arissa joked.
According to the couple, they both agreed that their first date turned out way better than expected. "We thought that we would only build a friendship from it but after a few weeks of talking, we decided to take our accounts down from Tinder and build a relationship with one another," Arissa said.
She also mentioned that that was a period of time when Tinder was still in its early stages, everyone had it for the fun of it. "I had friends with Tinder accounts and they had hilarious encounters, so I decided to check it out for myself. It's funny how things turned out. We dated a month after meeting each other and officiated our relationship after 4 months. It happened pretty quick but we've been together for 2 years now and I've no regrets whatsoever."
3. Su Mei, 27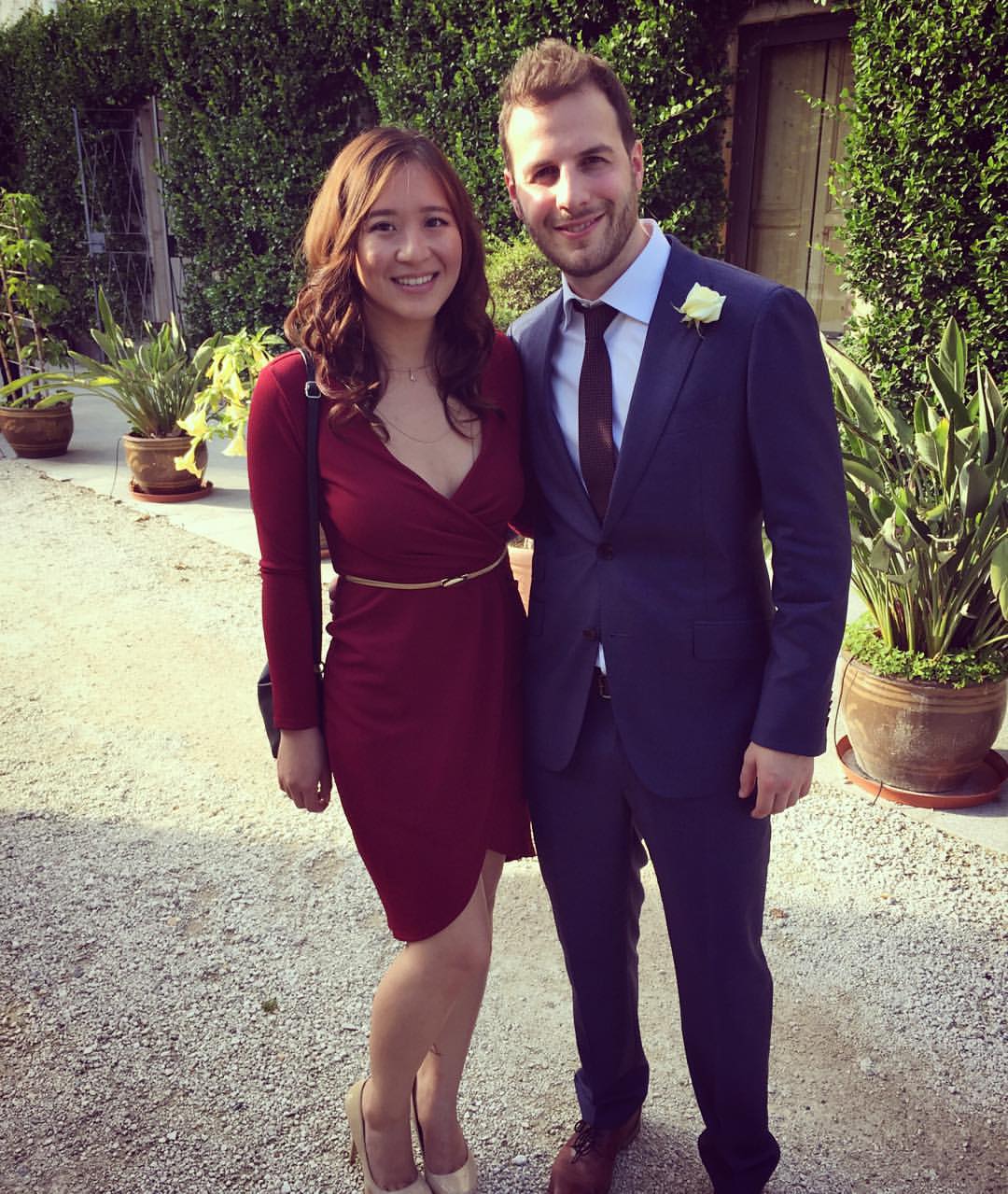 "To be honest, I didn't expect anything out of swiping right on him on Tinder. I was single and was open to meeting anyone. I was in London for a family holiday in 2014 and decided to switch on Tinder because I was curious how Tinder looked like in Europe. We matched on the second day and he started the conversation with a casual "Hi, how are you? How was your Easter?" Pretty standard. I replied and we basically hit it off by talking about our interests," Su Mei shared.
He asked her what she loved and she said bacon and goats. It led to them exchanging numbers and they've been talking ever since." Su Mei also mentioned that her first impression of him was that he was tall. "I like tall men. And he was bearded. I love beards too. Hahaha! Even though I had little expectations, I was nervous and when I'm nervous, I babble a lot. That benefited the conversation though. He was surprised at how chatty I was and he thought I was confident but deep inside I was really nervous." said Su Mei.
On the other hand, Su Mei also touched on how she was really nervous because at the end of the day, he's a stranger. He could be anyone. "I joked about how I'll probably wake up in a tub filled with ice and my organs gone, to see his reaction. He laughed but you know, still, there were real dangers. Not just in online dating, but just humans in general."
To Su Mei, there's no such thing as "the right person". "I believe in good timing and just going with the flow. He was ready for a relationship and so was I–as I had recovered fully from a tough one previously. He asked me through WhatsApp about a month later. Not romantic? Doesn't matter. It's the initiative that counts. Life is simple. So are relationships. If you want it, you'll find a way to make it happen. No drama, no faffing. After nearly 3+ years of LDR, he proposed to me and I guess that's where my new chapter begins!"
4. Emilio Legaria, 22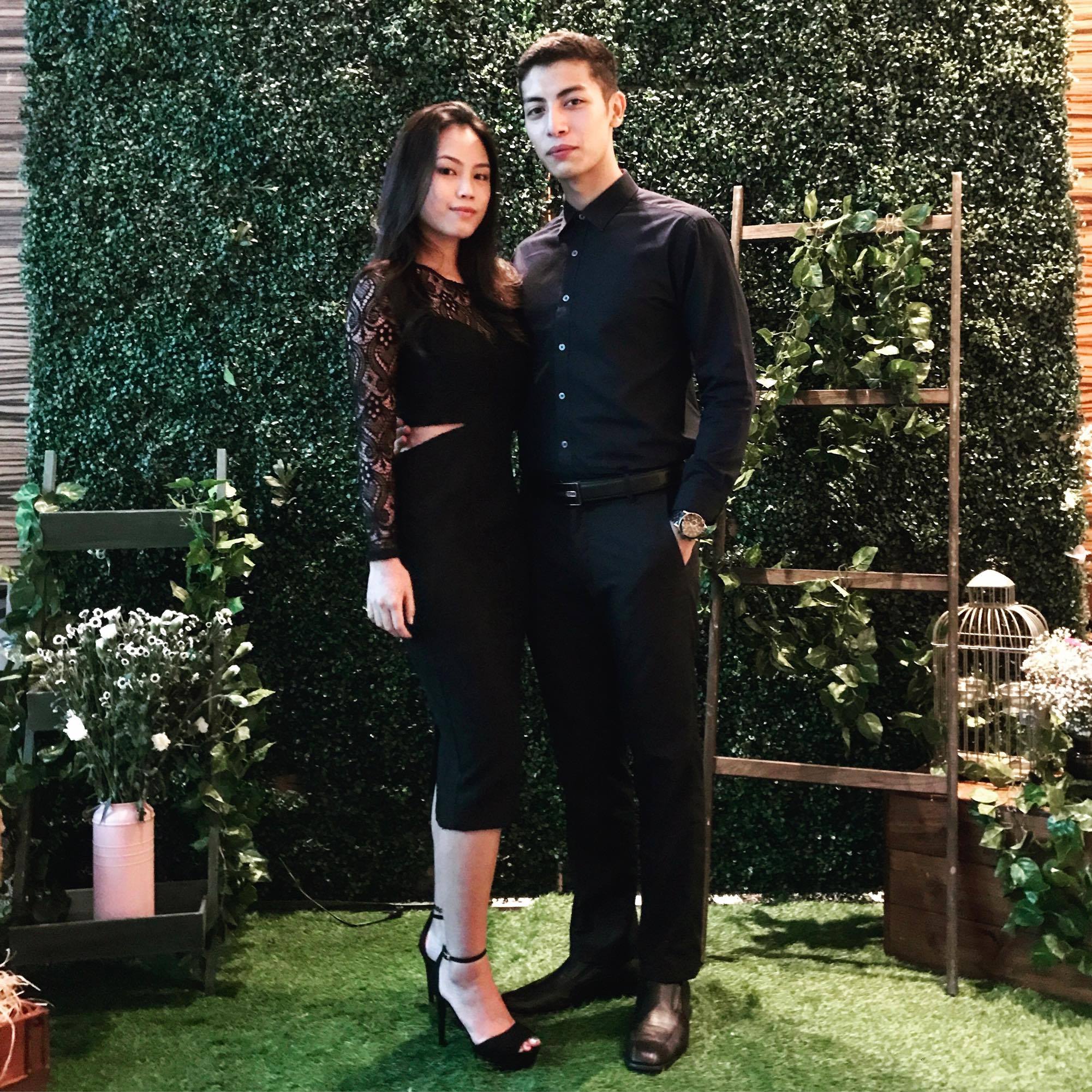 "I honestly had no expectations when I swiped right on her on Tinder, but she definitely had me with that smile. I knew it wasn't the usual 'swipe right', and I really wanted it to be more than just a swipe right or a one night stand," said Emilio. He also mentioned that he remembered thinking that this girl ended up being so much more than just a pretty face.
"We clicked immediately, 'cause we had so much in common in terms of how badly we were messed up by our exes haha! I immediately noticed that she was very intellectual and that we met at a very similar place in both our lives."
The first date for both Emilio and his girlfriend went so great that they met a second time that night itself. "We both share a common love for beer, so I had her at 'beer o'clock' in Bangsar. We powered through endless pints in the span of 3 hours, it was amazing!"
Emilio also said that he never took the app seriously, and was just on it for fun. "I definitely didn't think I would end up meeting my significant other through it and 2 months later, we got serious and that was that," Emilio said.
5. Julia Liow, 18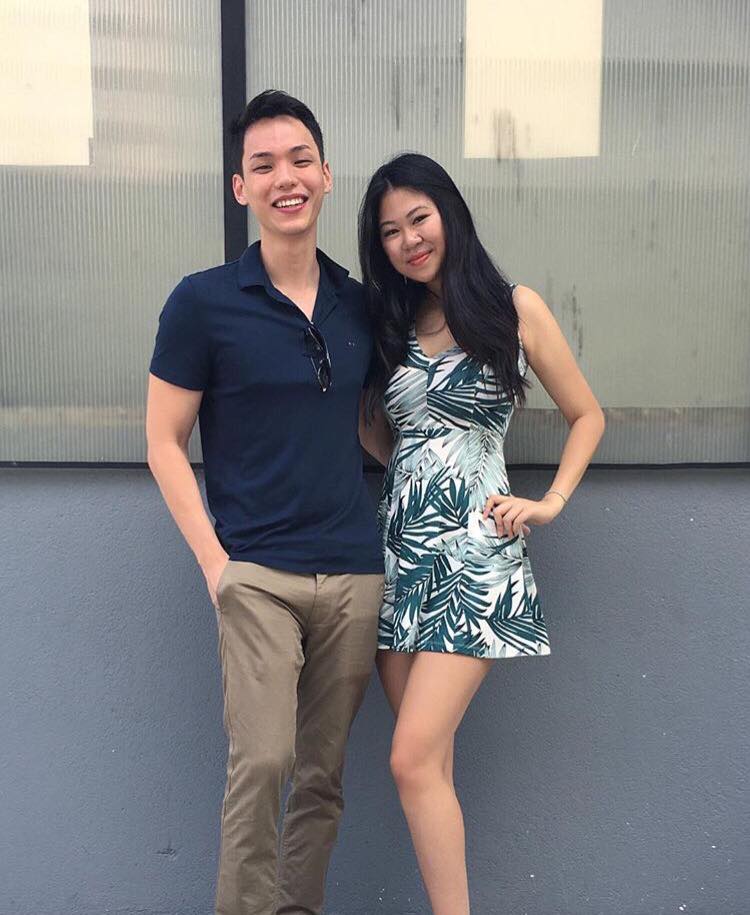 "I swiped right on Tinder and we chatted for a bit. I honestly just expected to meet him and have a nice date, nothing much, definitely did not expect a relationship out of it,"  Julia said.
She mentioned that her
 first impression of him was that he was really, really good looking and probably out of her league. After talking to him, she realised he was a really cool guy.
"Our first date worked out really well, we really got to know each other and we even planned to meet again the next day at the end of our first meet up," said Julia.
She also said that she was on Tinder just for the fun of it, but at the same time she was open to being in a relationship if things went well. "We actually committed to a long distance relationship pretty quickly and that was about 3 months after we got to know each other," said Julia.
6. Nicole Lim, 25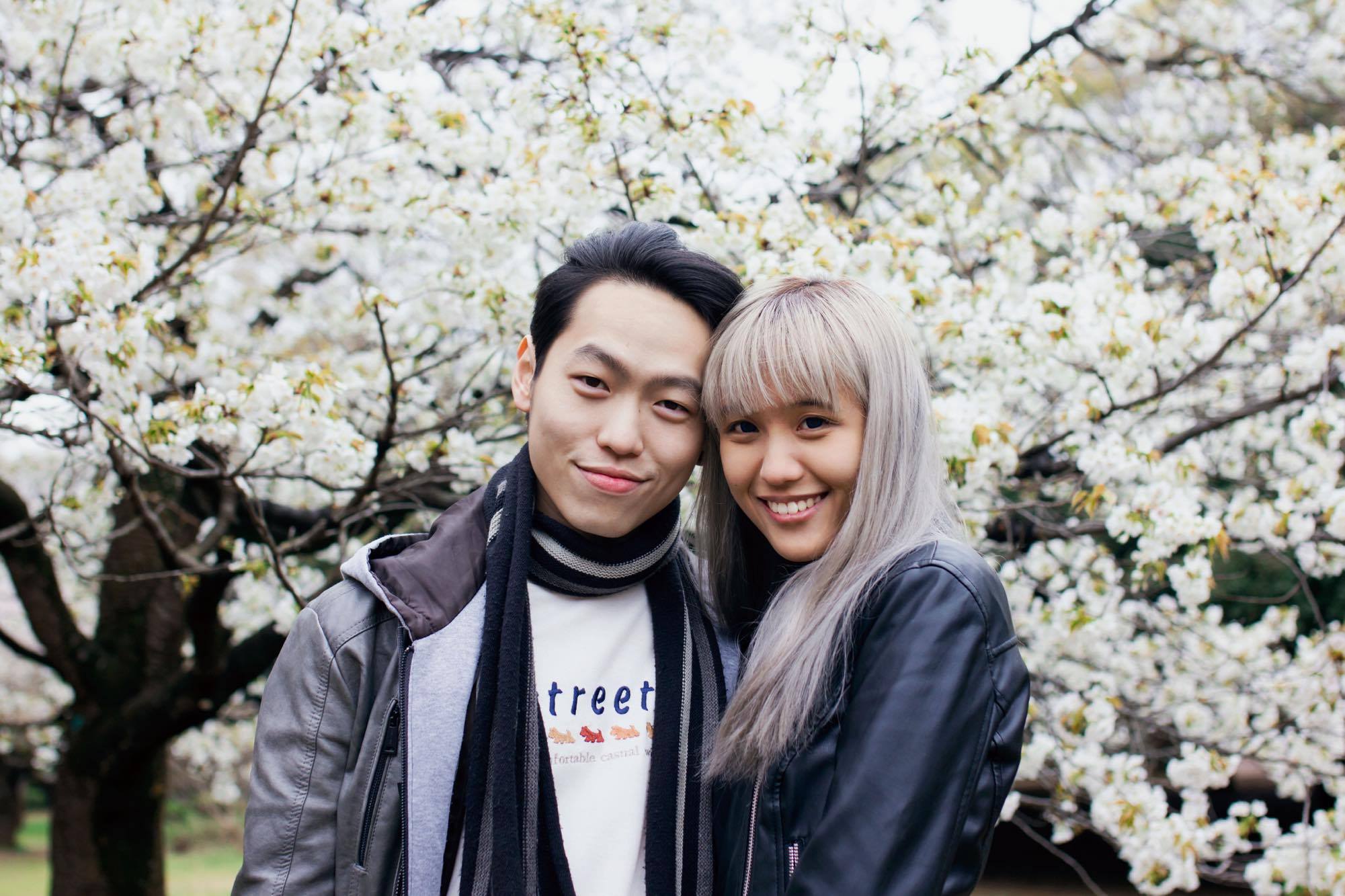 "I don't think I had any expectations as I was not usually  the one to initiate conversations, I think he said hi first and it snowballed from there," said Nicole.
Nicole mentioned how she thought it was all pretty clichéd when they first met and that he was better looking in real life. "Everything was legit, no shady sh*t," said Nicole.
The first time they met, she mentioned how he was late. "We were supposed to watch a movie but he got caught up with work and I fell asleep waiting. If I hadn't woken up to see his texts, I don't think we would've met at all because I'm lazy like that," laughed Nicole.
"To be very honest, Tinder is a bit like an ego boost to me. I wasn't really there to meet anyone but getting matches was like "Oh hey, I guess I'm pretty cute lol." Nicole and her boyfriend were seeing each other for about 2-3 months before it naturally transitioned into something serious.