If you're a fan of chicken dishes, you ought to get yourself updated with the best. Chicken is such a versatile poultry that you can cook it all ways, pair it with all kinds of sauces and seasonings and still have it taste good. Here's a list of mouthwatering chicken dishes that's gonna keep you coming back for more!
1. Lim Fried Chicken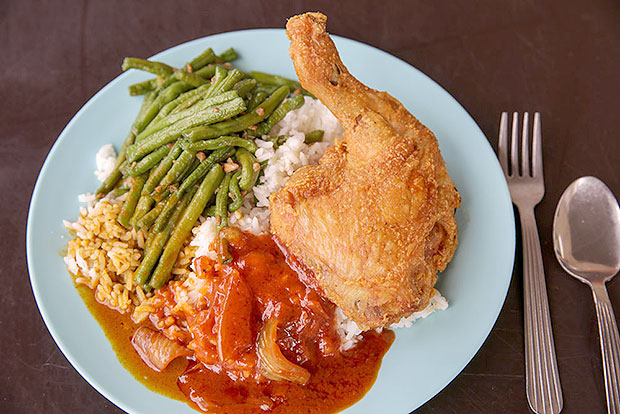 Mr Lim and his wife has been in the fried chicken business for the past 40 years. He fries the juiciest, freshest and most fragrant fried chicken that many has raved about. With decades of experience, he commits to only frying freshly slaughtered chicken every morning, marinating it for 30 minutes with his secret seasoning and frying it in oil that's perfectly heated.
2. Nanda Chicken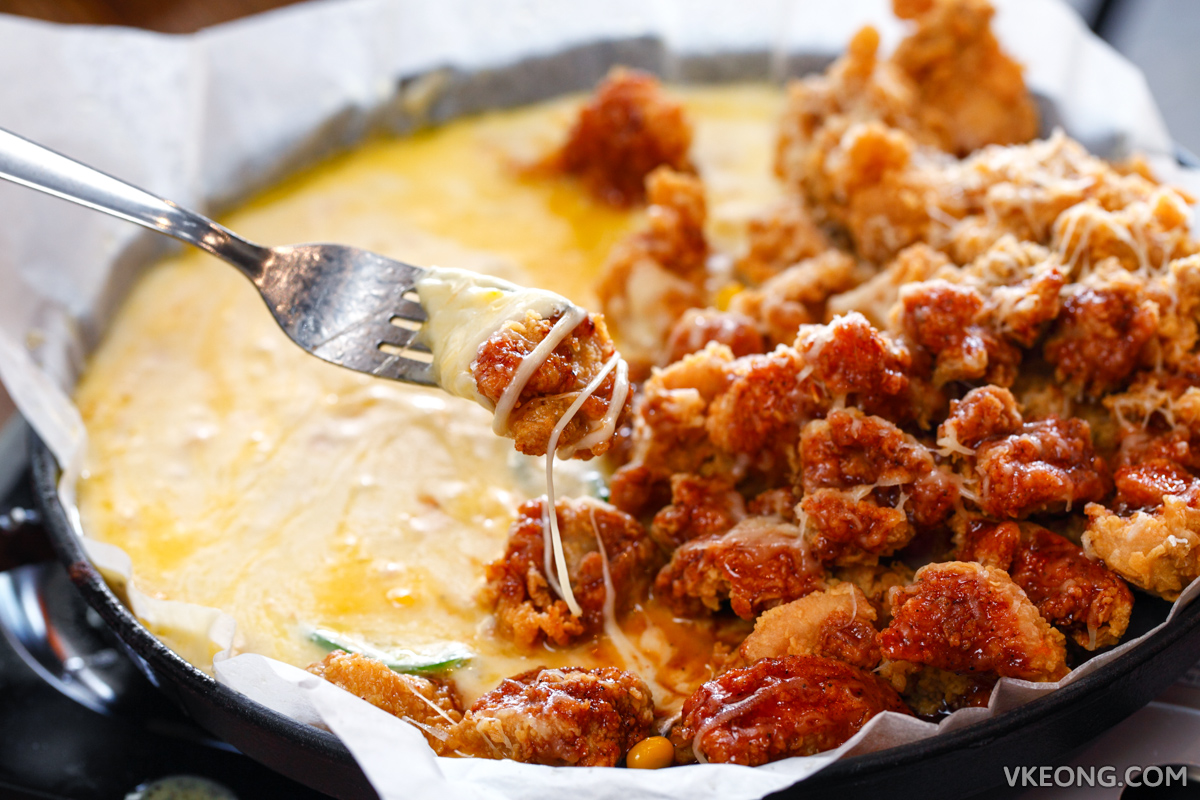 Nanda Chicken is essentially Korean Fried Chicken but what makes it so mouthwatering is how they pair is with gooey melted cheese. It is available in 3 different variety: with cheese, crispy and special. Aside from that, the cheese coats and goes perfectly well with each and every piece of chicken so you don't have to worry that it's too jelak.
3. Kyochon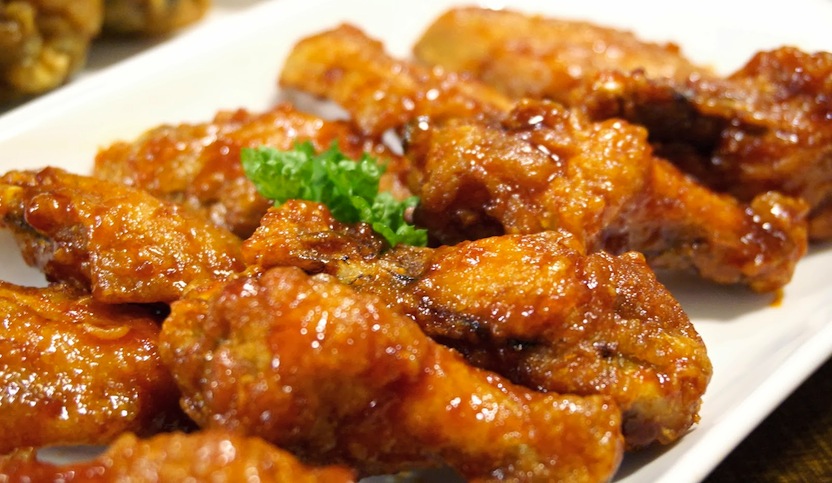 Kyochon was one of the first few Korean Fried Chicken restaurants to spread it wings and land in our shores. There is a variety of flavours to their mini chicken drumsticks and it includes Honey Coated Chicken, Soy-Garlic Chicken, Korean Red Chilli Peppers Chicken and more! These mouthwatering mini chicken drumsticks are best for enjoying with friends and family.
4. Sekor & Co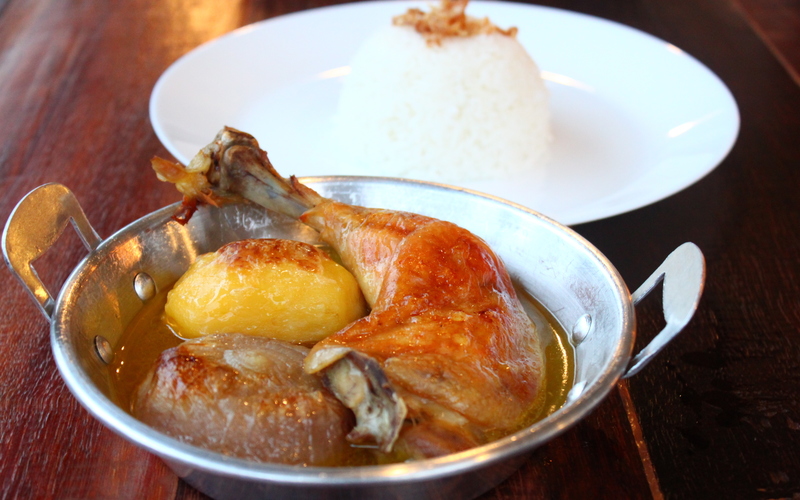 Sekor & Co's version of the classic roast chicken takes a unique twist. It's served in a saucer dipped in chicken broth, along with potatoes and a whole onion, with rice on the side. It may not look like much but the chicken is beautifully baked and the sauce goes amazing with it.
5. Wingstop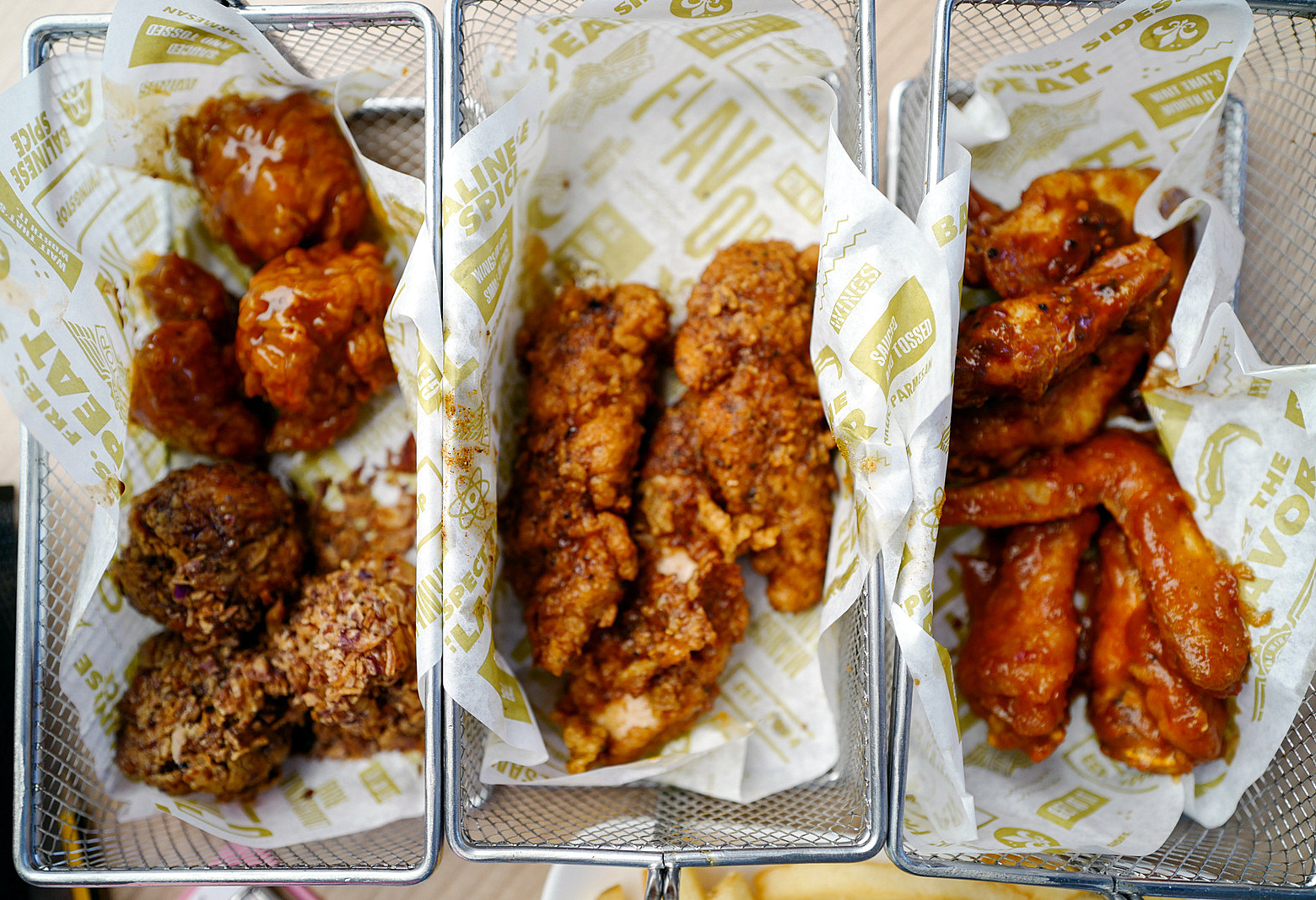 Calling all fans of chicken wings, here's literally your stop for the best chicken wings in town. With a variety of flavours such as Hickory Smoked BBQ, Garlic Parmesan, Mango Habanero, Lemon Pepper, Balinese Spice, Malaysian Sambal Pedas, Atomic Fiery and more! These wings will you keep you coming back for more finger licking good times.
6. Fiqs Gastronomy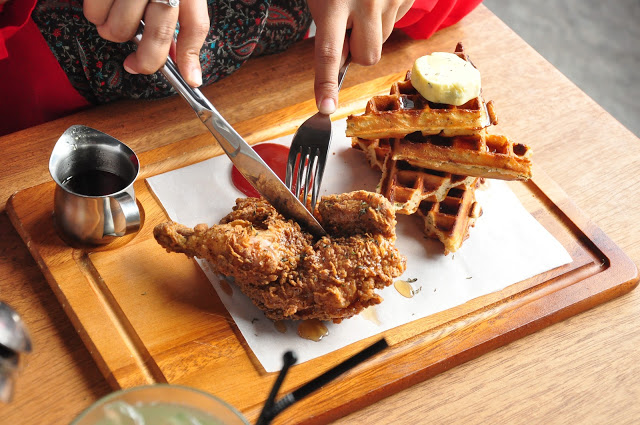 Fiqs Gastronomy serves its fried chicken with waffles and Gula Melaka. How unique! The fried chicken is said to be seasoned so well that you can really taste the burst of flavour in your mouth. Not to mention, the sweet and savoury combo goes really well together.
7. Peruvie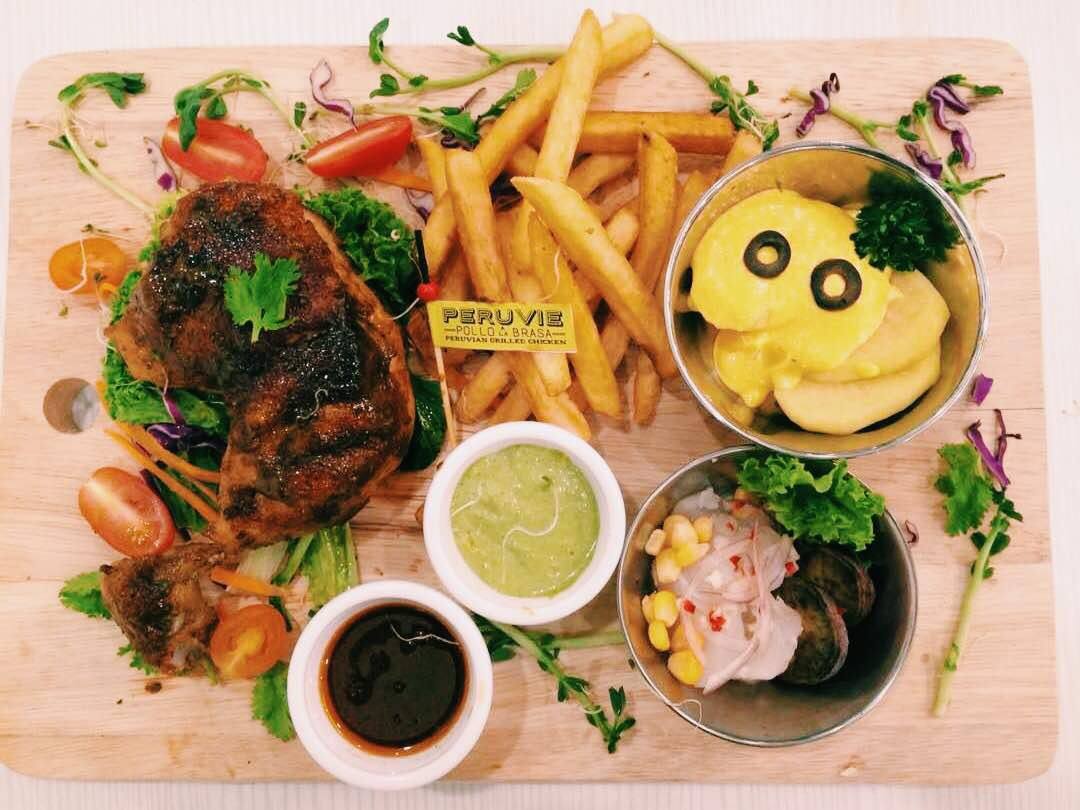 Traditional Peruvian styled grilled chicken made from staple ingredients used to cook in Peru, that's what you'll get here. This is hard to skip because of how unique the cuisine is, here in Malaysia. Grilled chicken paired with potatoes, corn, chilli peppers and more, you've ought to give it a go!
8. Iron House Kopitiam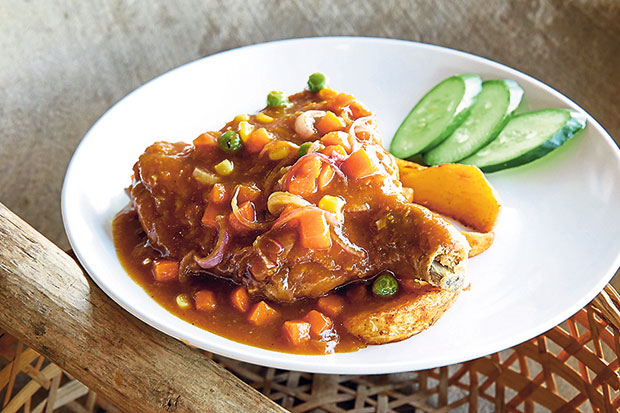 Giving tribute to the traditional Hainanese Chicken Chop, Iron House Kopitiam deep fries their chicken chop and pours homemade brown sauce over it. Their specialty is how they use fresh tomatoes in their homemade brown sauce instead of tinned tomato sauce.
Can't get enough chicken?
If you're still craving for chicken, right in the comfort of your own kitchen, Tesco is having a special promo so you can enjoy a meal for only RM5.99!
The Tesco chicken deal is available at all Tesco outlets nationwide and the RM5.99/kg deal is for one chicken (inclusive of head and feet).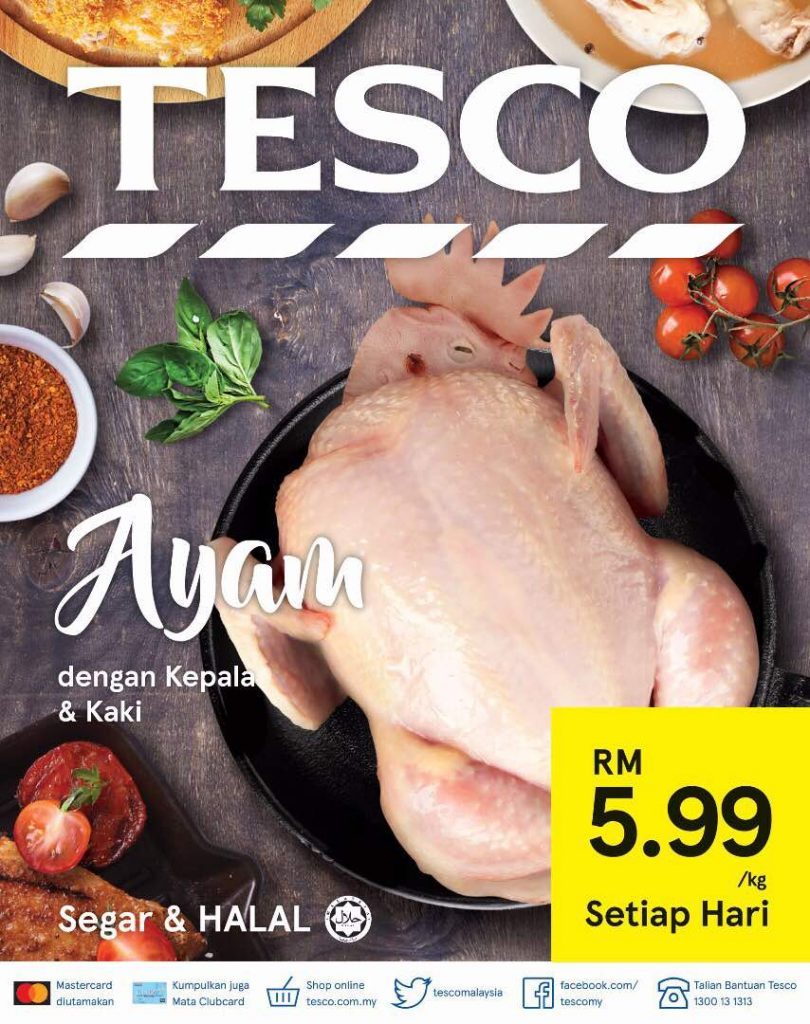 Follow this link for more info: http://bit.ly/2wXy4V9