Unlimited or one-time provision of side dishes is a common practice in most authentic Korean restaurants in Malaysia. That way, you'll be able to enjoy some sides alongside your main meal. These sides generally include dishes like fried anchovies, spinach and kimchi.
If you have a bigger appetite, you can opt to enjoy a Korean buffet instead where you can eat all the meats and sides you want, for a fixed price. Here are 5 restaurants in Klang Valley which offers Korean buffets—and they are all priced at RM45 and below!
1. Ssikkek Malaysia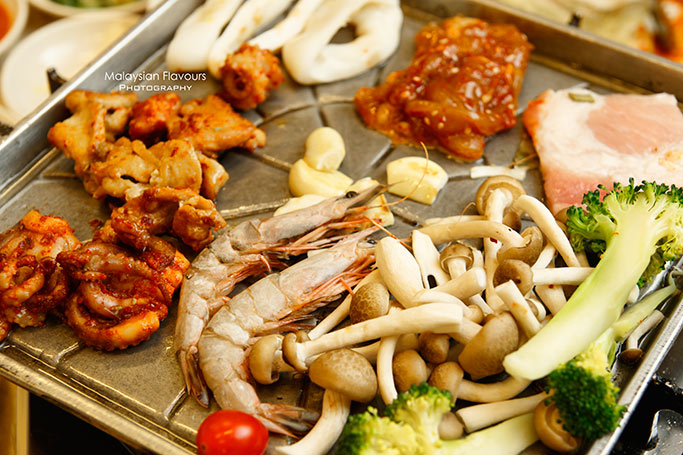 When it comes to buffets, most Malaysians would tend to head straight for the dishes that are more value-for-money and these tend to be the protein dishes. At Ssikkek, there are plenty of meat varieties to sample and you can enjoy pork, chicken or beef. Past guests have also mentioned that the service at Ssikkek is top notch. It's also one of the more affordable Korean BBQ restaurants in Malaysia, with prices starting from RM19.90 for adults and RM14.90 for kids.
Hours: 11:30am-3pm, 6pm-11pm, daily
Address: 21, Jalan Rimbunan, Kuala Lumpur
Website: Ssikkek Malaysia
Tel: 03-6730 8423
2. San Nae Deul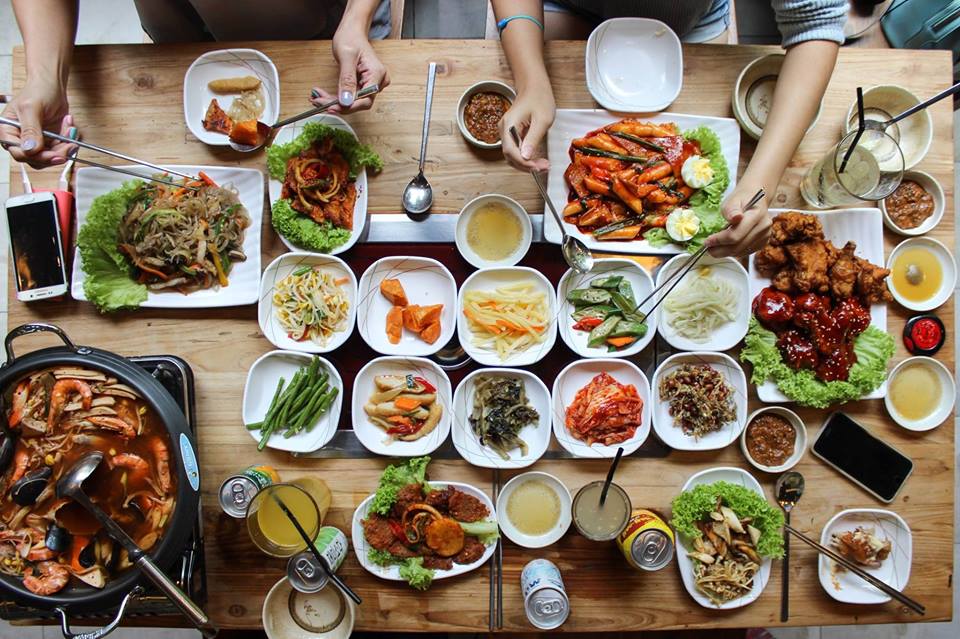 At San Nae Deul, you can choose to enjoy a lunch buffet or a dinner buffet, both of which are priced under RM50. For the lunch Ala Carte BBQ Buffet which is available from 11.30am-3pm, adults pay RM39+ whilst kids pay RM20+ for an unlimited all-you-can-eat session. The dinner buffet session, on the other hand, is priced at RM45+ for adults and RM25+ for kids. All guests will get 1 free plate of cheese per table too.
Hours: 11am-11pm, daily
Address: G16-17, Empire Damansara, Petaling Jaya
Website: San Nae Deul
Tel: 012-335 5104
3. Hwa Ga Malaysia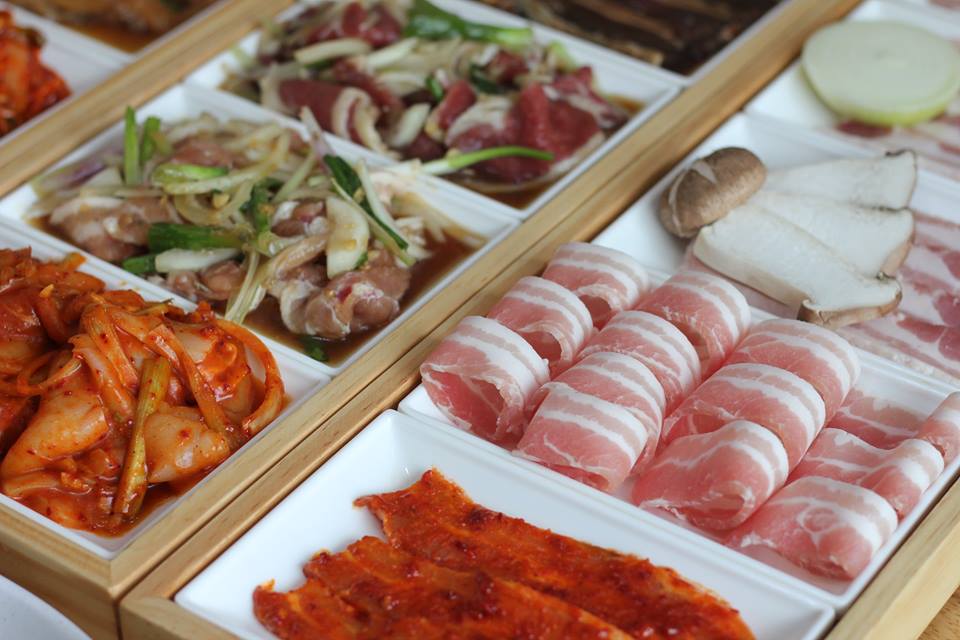 Hwa Ga Malaysia has 7 different branches in Malaysia and they even have an outlet which serves pork-free buffet options (the Damansara Perdana outlet). For those who love their protein, they'd be be pleased to know that they can have unlimited meat (pork, beef and chicken) at Hwa Ga with the Ala Carte Buffet session priced at RM39+ for lunch and RM45+ for dinner.
Hours: 11.30am-3pm, 5pm-11pm, daily
Address: R-08 1st Floor, Oasis Square, No.2, Jalan PJU, A/7A Ara Damansara, PJU 1A, Petaling Jaya
Website: Hwa Ga Malaysia
Tel: 03-7734 6537
4. KG Korean Charcoal BBQ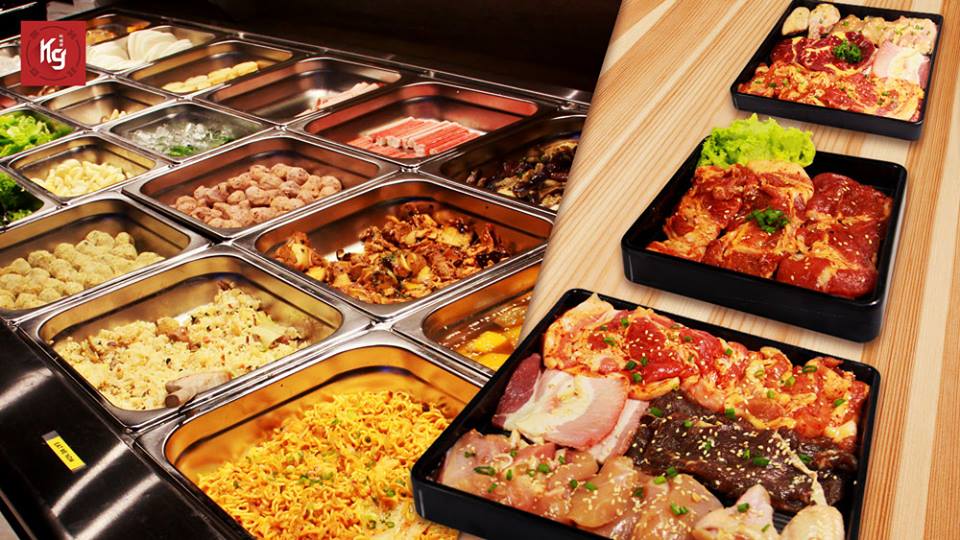 This restaurant is so popular that you'd likely have to RSVP a spot before coming in, especially during the peak hours. There's a wide variety of dishes to choose from, whether you're there for the cuts of pork or the Korean fried chicken. The all-you-can-eat buffet is priced at RM38.50++. If you're up for some food cooked over charcoal, you'd love KG Korean Charcoal BBQ's food which has a sweet, smokey aroma to it.
Hours: 11am-10pm, daily
Address: No.1, Persiaran Kewajipan, USJ 1, Subang Jaya.
Website: KG Korean Charcoal BBQ
Tel: 03-8081 8844
5. Bambu House Korean BBQ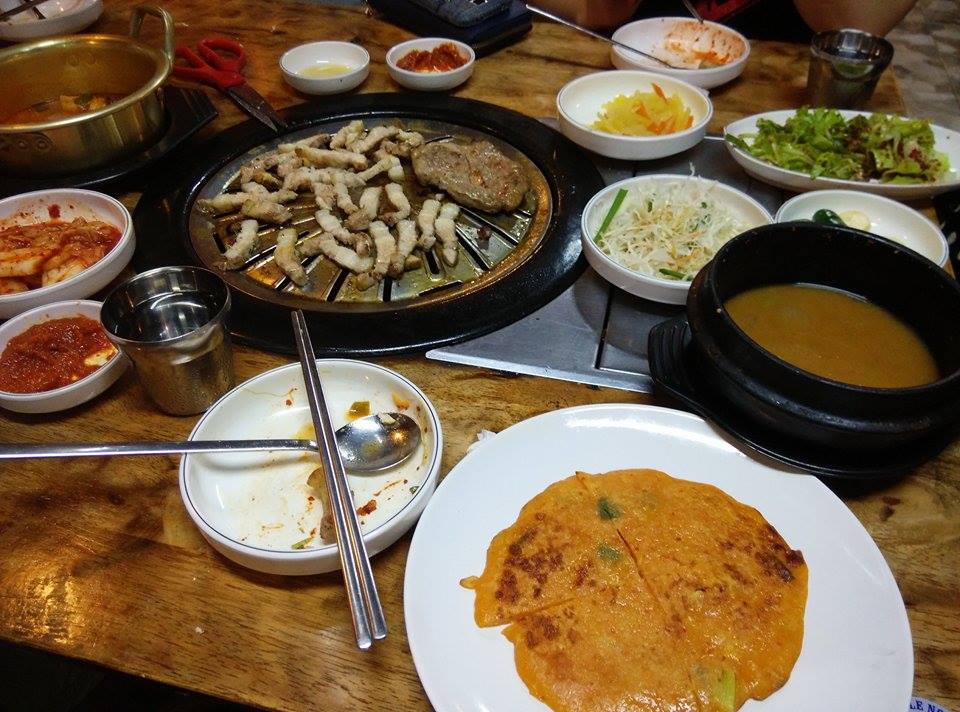 Bambu House Korean BBQ is located in the heart of Ampang and it's one of the more affordable Korean BBQ buffet restaurants in this list, where you can enjoy an all-you-can-eat meal starting from RM25. This lunch-time deal is available from 12pm-5pm. Meanwhile, the dinner service starts from 5pm till 10pm and you can makan all you want for only RM28. Where most restaurants charge upwards of RM30 for a simple meal, Bambu House's deal is pretty value-for-money.
Hours: 12pm-10.30pm, Wednesday-Monday. (Closed on Tuesdays)
Address: 23, Jalan Sulaiman 1, Taman Putra Sulaiman, 68000 Ampang
Website: Bambu House Korean BBQ
Tel: 03-4288 3109
Feature Image Credit: San Nae Deul