Singapore's McDonald's outlet recently unveiled their Nasi Lemak Burgers which quickly sent Malaysians on a rant about wanting Nasi Lemak Burgers in our homeland too. Well, 3 local restaurants heard their people's cries as they too came up with their very own version of the famed burger. So, if you're craving for a Malaysian twist on the viral burgers, you can head on over to these 3 KL restaurants and try it out for yourself!
1. Bowery Petit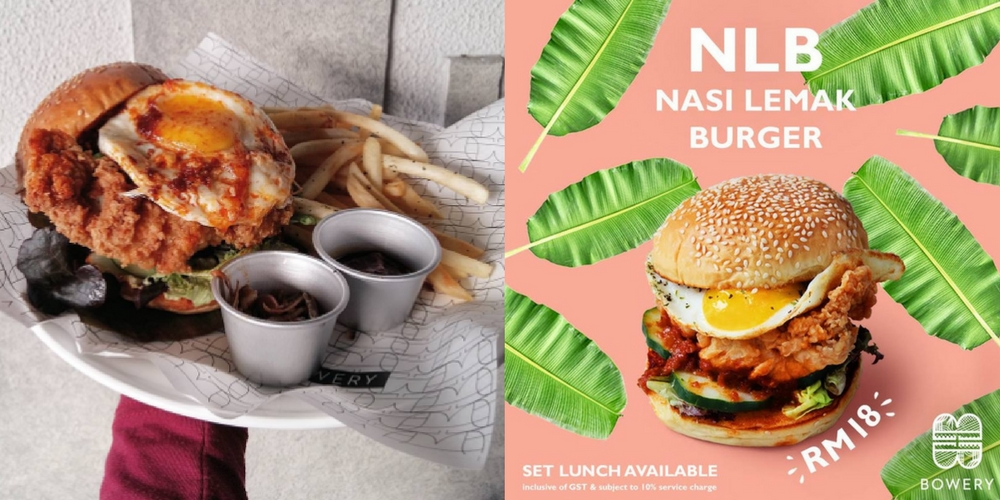 In conjunction with the month of Merdeka, Bowery Petit has introduced the Nasi Lemak Burger, also known as the NLB. Each burger comes with a juicy piece of chicken thigh coated in an aromatic coconut milk-laced batter and fried to golden perfection. It is paired with a sweet-spicy sambal sauce and topped off with a telur mata kerbau, ikan bilis and kacang. This is served between a pair of homemade butter brioche buns and a serving of fries.
Bowery Petit
Hours: 8am-11pm, daily
Address: 48, Persiaran Zaaba, Kuala Lumpur
Website: Bowery Petit
Tel: 03-7710 0295
2. Define:Food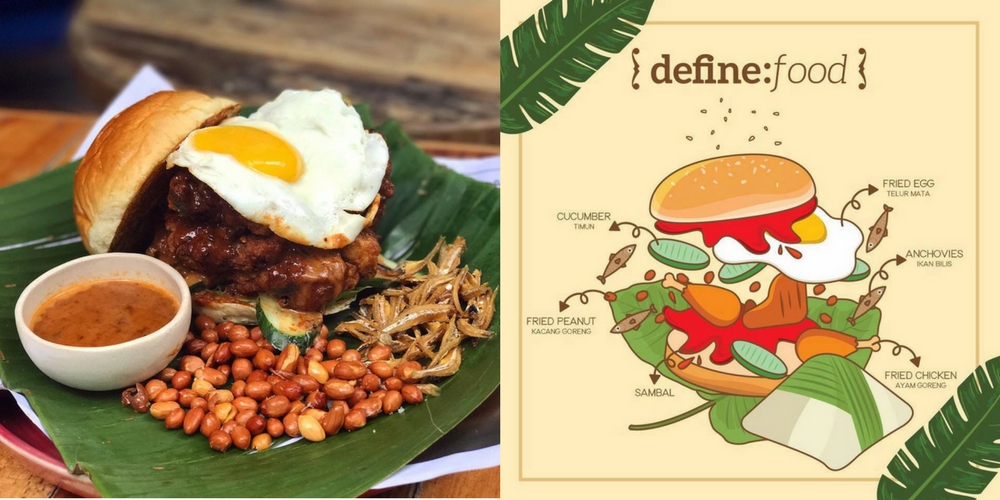 Define:Food's take on the Nasi Lemak Burger was in fact inspired by the OG nasi lemak auntie who sells her nasi lemak by the roadside. Their version consists of the basics like an Ayam Goreng Berempah, a creamy sambal sauce, cucumber slices with Telur Mata Kerbau on top and Kacang and Ikan Bilis on the side. The dish is even served on top of a classic green banana leaf.
Define:Food
Hours: 11am-11.30pm, daily
Address: 29-1,Level 1, Signature Offices, The Boulevard, Mid Valley City
Website: Define:Food
Tel: 03-2201 1316
3. MyBurgerLab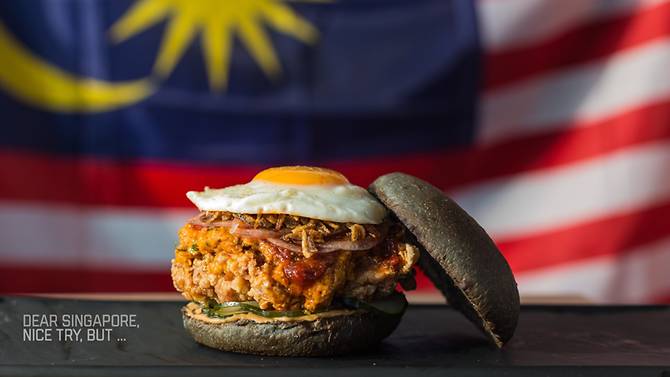 MyBurgerLab first posted a picture of their take on the Nasi Lemak Burger on July 28 and they captioned the picture with "Dear Singapore, nice try, but…". The Nasi Lemak Ayam Rendang Burger gained so much attention that the team actually pushed their official launch date forward and if you're curious on how this burger tastes like, you can enjoy it from August 4th onwards at any MyBurgerLab outlet.
MyBurgerLab
Hours: Monday-Friday: 5pm-10.15pm, Saturday-Sunday: 11am-10.15pm
Address: 8, Jalan Awan Hijau, 58200, Kuala Lumpur (Also available at Seapark, Sunway and Cyberjaya)
Website: MyBurgerLab
Tel: 010-369 5275
Feature Image Credit: Define:Food, @jumpandroll