To be able to break the global F&B market, a brand requires appeal and of course—it goes without saying—taste.
When we first learnt that Hausboom is being sold in countries like Dubai, Kuwait, Saudi Arabia, Singapore, Thailand and Japan, we were a little doubtful and naturally so. As Malaysians, we've hardly even heard of it.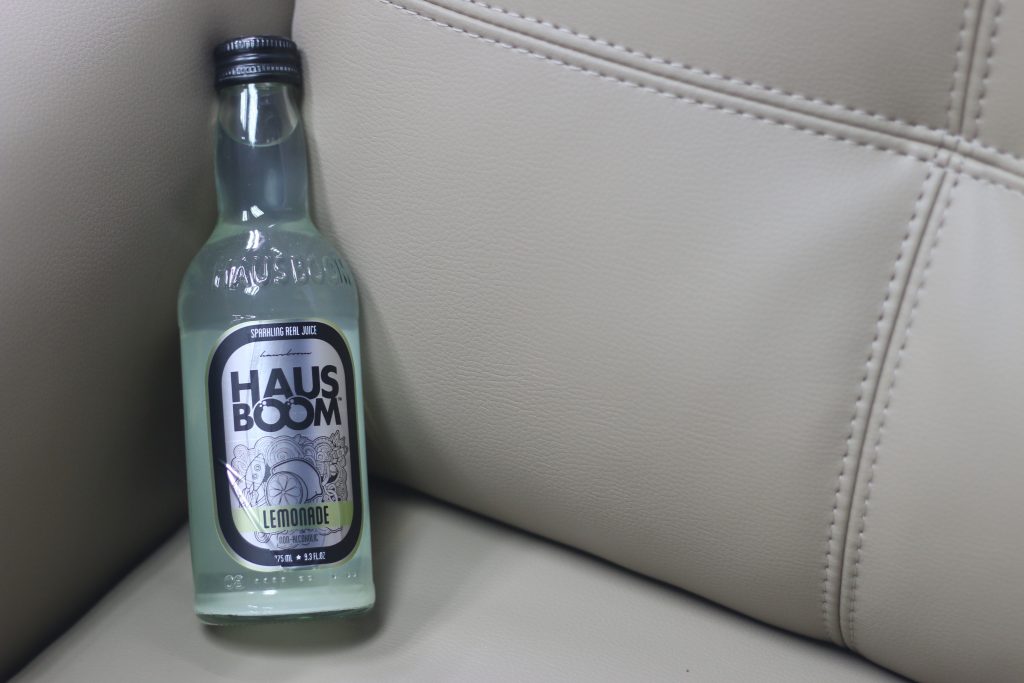 With a name like Hausboom though, we can see how the brand's moniker plays out nicely for them. Locally, the term Haus translates to Thirst and it's apt, considering how the RM3.90 drink is meant to be a refreshing thirst quencher. Haus is also the German word for House, making it a drink that'll gain appeal in the European market—a region that the team is aiming to break into.
In fact, the saying "What's in a name?" was a question of importance to the Hausboom team. They told DiscoverKL that the process of finding the right name for their product was a laborious one.
"We needed to be sure that there're no negative connotations for the name but it has to have high distinct characteristics, is globally accepted and not just for the home-field advantage. An attitude and usage study was done to determine the simplest of pronunciation for the brand name, but at the same time, still retains local identity. The name Hausboom scored perfectly across all nations with low resentment."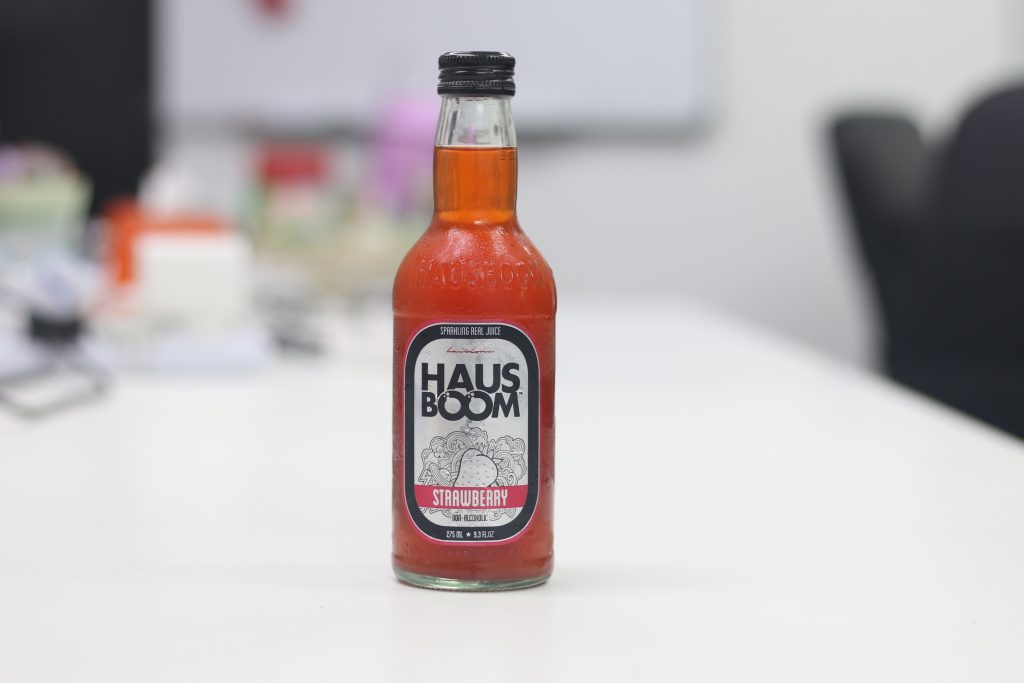 These sparkling fruit juices come in 275ml-sized glass bottles and in 6 different flavours: Lychee, Mango, Guava, Strawberry, Lemonade and Blackcurrant.
Interestingly, the team mentioned in an interview that Lychee, Mango and Guava are created for Malaysian tastebuds whereas Strawberry, Lemonade and Blackcurrant are for their international audience.
"We did a series of market tests and surveys as well as based it on our experience when traveling the world. Our findings confirmed that the Lychee, Mango and Guava flavours are not just suited to Malaysian tastebuds, but also Asians at large. On the other hand, Strawberry, Lemonade and Blackcurrant flavours are known to be the safest choice for the foreign market," the team relayed.
It's clear from the get-go that Hausboom wasn't just going to settle for the Malaysian audience, therefore creating beverages that'll tailor to the global market as well.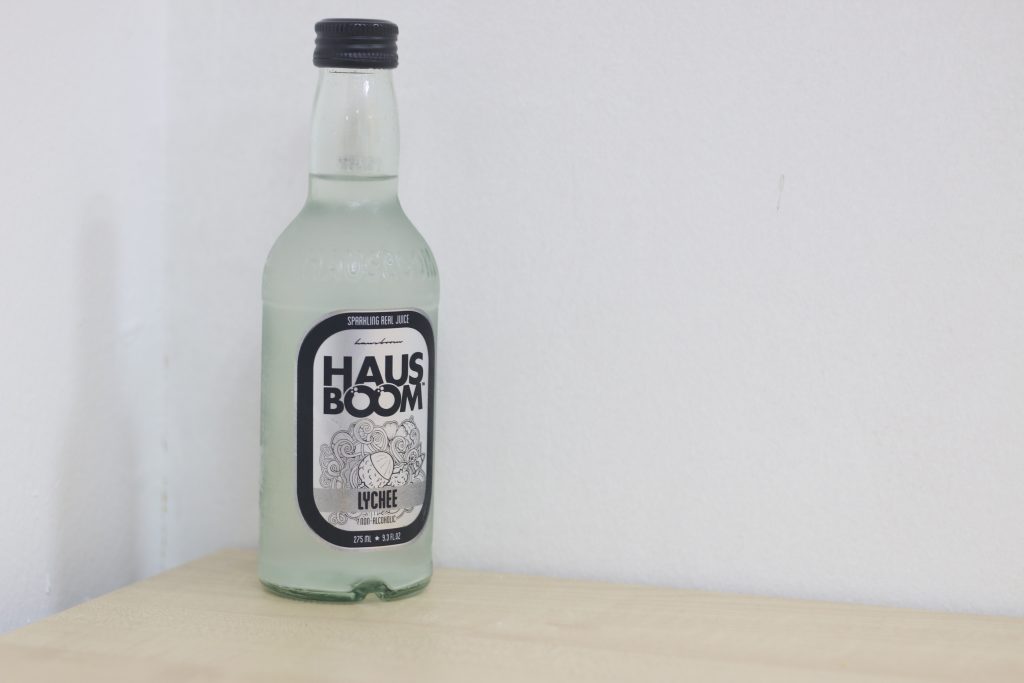 Being sparkling fruit juices, they've also placed themselves in a good position to reach a wider audience. Those who are trying to wean off soft drinks might find Hausboom's concept interesting. The drinks has got the fizz which is present in fruit-flavoured sodas—but they are not.
Hausboom is also non-alcoholic and with this, is able to find a spot in the fridges of the young'uns and those who prefer not to take alcohol.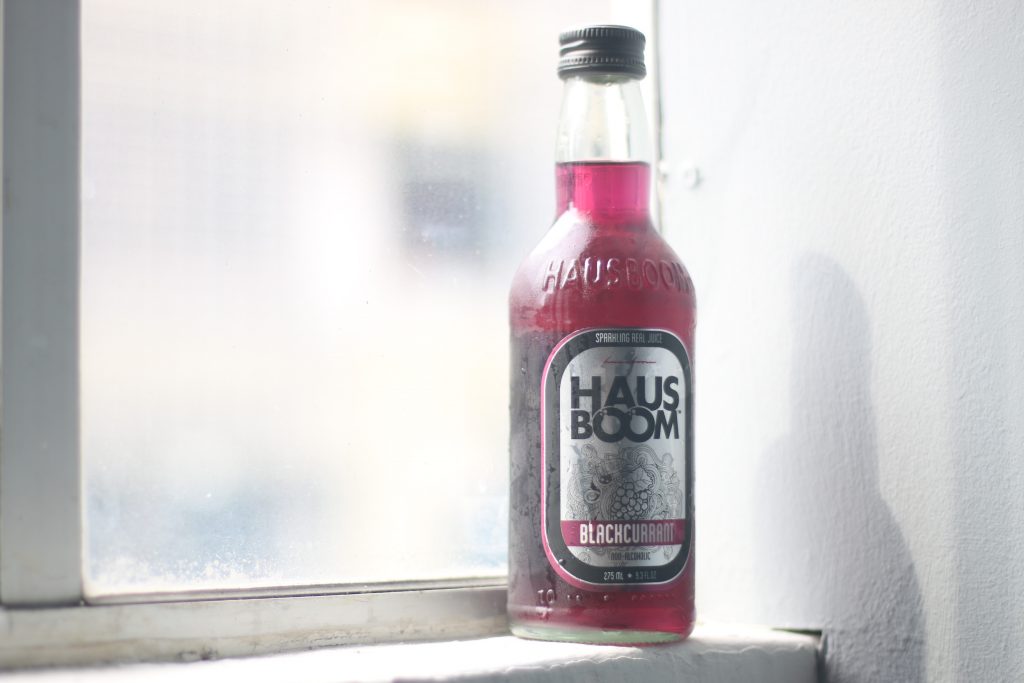 With that being said, we all know how taste is king. A drink will not be able to brave the weather in a foreign land if its taste sucks. We cracked open all 6 and gave it a go.
Upon giving each flavour a quick taste test, our team quickly found a favourite: the Guava. It wasn't particularly sweet and reminded us of fresh pink guava juice, minus any pulp. The Mango unfortunately tasted a tad bit artificial for our liking. Oddly enough, it reminded us of the taste of gummy bears and brought us on a trip down memory lane.
As for the Strawberry, its taste reminded us of a Strawberry Fanta, but of course with the added benefits of not being a soft drink. The Blackcurrant drink had a prominent sour taste, resembling a real blackcurrant. This drink was definitely leaning towards being more sour than sweet.
The Lemonade was not very fruity but it was definitely one of the drinks with the most intense sour flavours. If you're not one for sweet drinks, you'll likely enjoy the Lemonade.
If you've ever tried a packet of Lychee drink during the festive seasons, the Lychee will take you right back. It's interesting how much the Lychee drink resembled the actual fruit.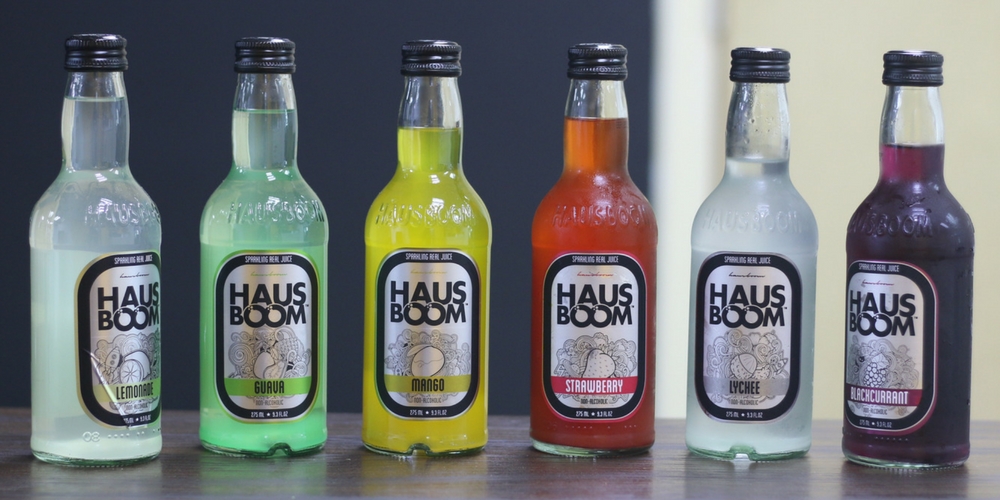 Hausboom is a beverage I'd consider having alongside a hearty meal (in fact, my colleague pairs it with her lunch most days). The fact that it's sparkling and fizzy, makes it taste somewhat like a soft drink too.
With the booming soda industry, not just in Malaysia, but around the world, Hausboom has a good chance of penetrating that market with a drink that is better for you. Their ultimate aim after all is to provide a range of fusion drinks for locals to explore new flavours, and ultimately concocting their own version of a mocktail.
Since commercialising Hausboom, the brand has sold close to 2 million bottles and their future plans would be to venture into United Kingdom, China, France and Berlin. "As of this juncture, we have interested parties from Maldives, Mauritius and Australia too," the team said.