We're now fast reaching the end of Ramadhan in Malaysia and if you've yet to try out a Ramadhan Buffet, one which is worth giving a go is Grand Millennium KL's "Gemersik Selera" buffet. Hosted at Mill Café from now till June 24th, it boasts a wide selection of meals, both local and international, as well as a dessert buffet themed "Stairway to Heaven".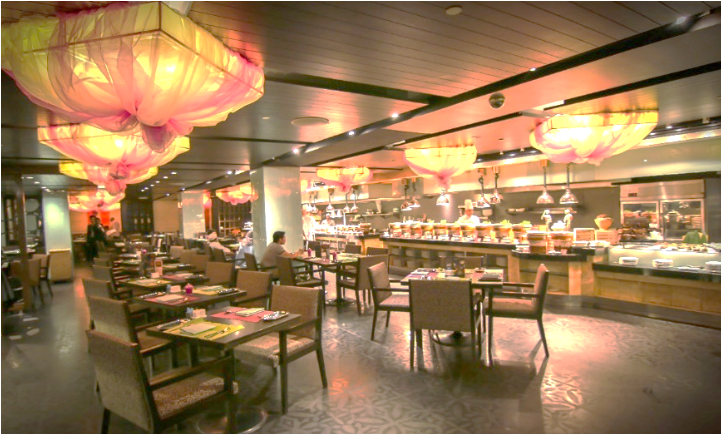 The DiscoverKL team was recently invited to try the buffet out and the first thing that struck us was how the open-layout concept of the buffet makes this café look so spacious and comfortable. In fact, you will be surrounded by food all around. The comfortable and warm ambiance of this café, together with the friendly and attentive staff allows all guests to truly enjoy their dining experience.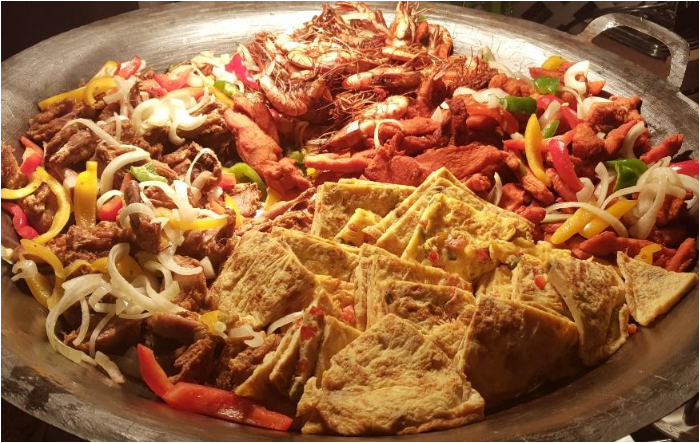 We sampled a wide selection of food ranging from local delights such as the Rojak Mamak, Lemang, Nasi Minyak, Ayam Panggang Tom Yam, Rendang Udang, Ikan Patin Masak Tempoyak and Lamb Briyani.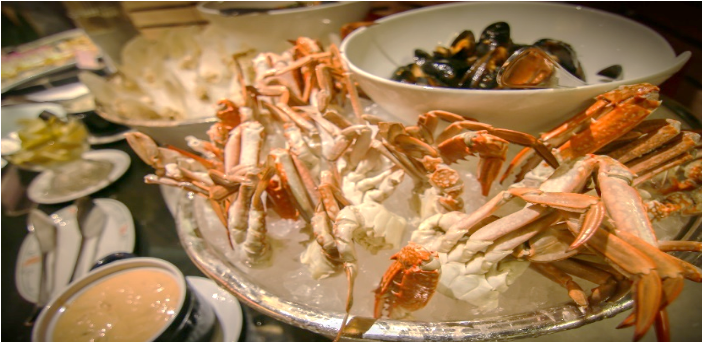 There were also international specialties such as the Roasted Rib-Eye, Oven-Baked Whole Fish, Moroccan Chickpea and Lamb Sausage Pot, a Pasta Corner, Seafood and Sashimi Bar and a Pizza Station.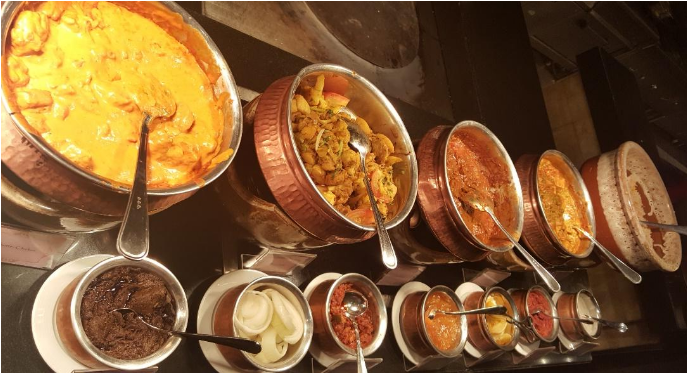 One of the dishes that stood out to me personally was the Tandoori Chicken. Usually, tandoori chickens will have a dry texture due to a prolonged exposure to heat during cooking. The tandoori chicken we had though, was flavourful yet juicy and the meat was tender as well. I also enjoyed the Bread Pudding served at the buffet. Instead of using white bread for this, the chef incorporates croissants which makes the bread pudding's texture a little crispier.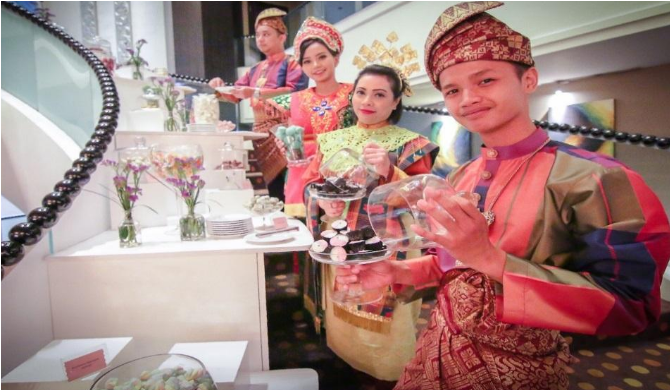 You can't end a buffet without desserts and there was actually a whole row of sweet treats lined up along the entire stairway at Mill Café! Called the "Stairway to Heaven", diners get to walk down the staircase and pick up any of the featured desserts such as Cookies, Dates and Assorted Cakes specially prepared for the guests. Some might call this a gimmick but we actually found it quite interesting and properly organised.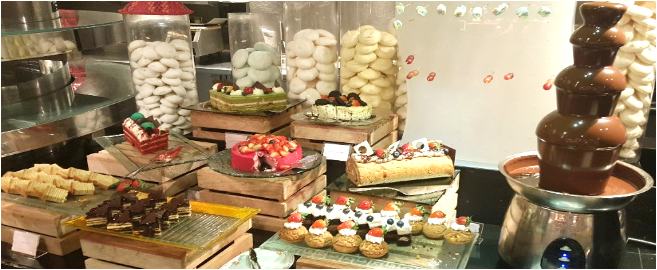 One thing that we enjoyed about the experience was how there was a wide variety of food prepared by the hotel. This makes it easy even for those with special dietary requirements or allergies to choose from the selection and not feel like they are missing out on anything.
However, with that being said, we do feel that the price of the buffet is still rather steep at RM148 nett per person. It would be good for business occasions or special events but for an individual dine in experience, it might be a tad bit pricey. 
Feature Image Credit: http://www.everydayfoodilove.co