Li is a restaurant in Damansara offering contemporary Malaysian cuisine that combines local classics with modern Instagram-worthy plating. Located in the neighbourhood of Damansara Jaya, Li strives to craft food and drinks with a contemporary touch to it. The DiscoverKL team was recently invited to have a taste of what Li had to offer and this is exactly how it fared.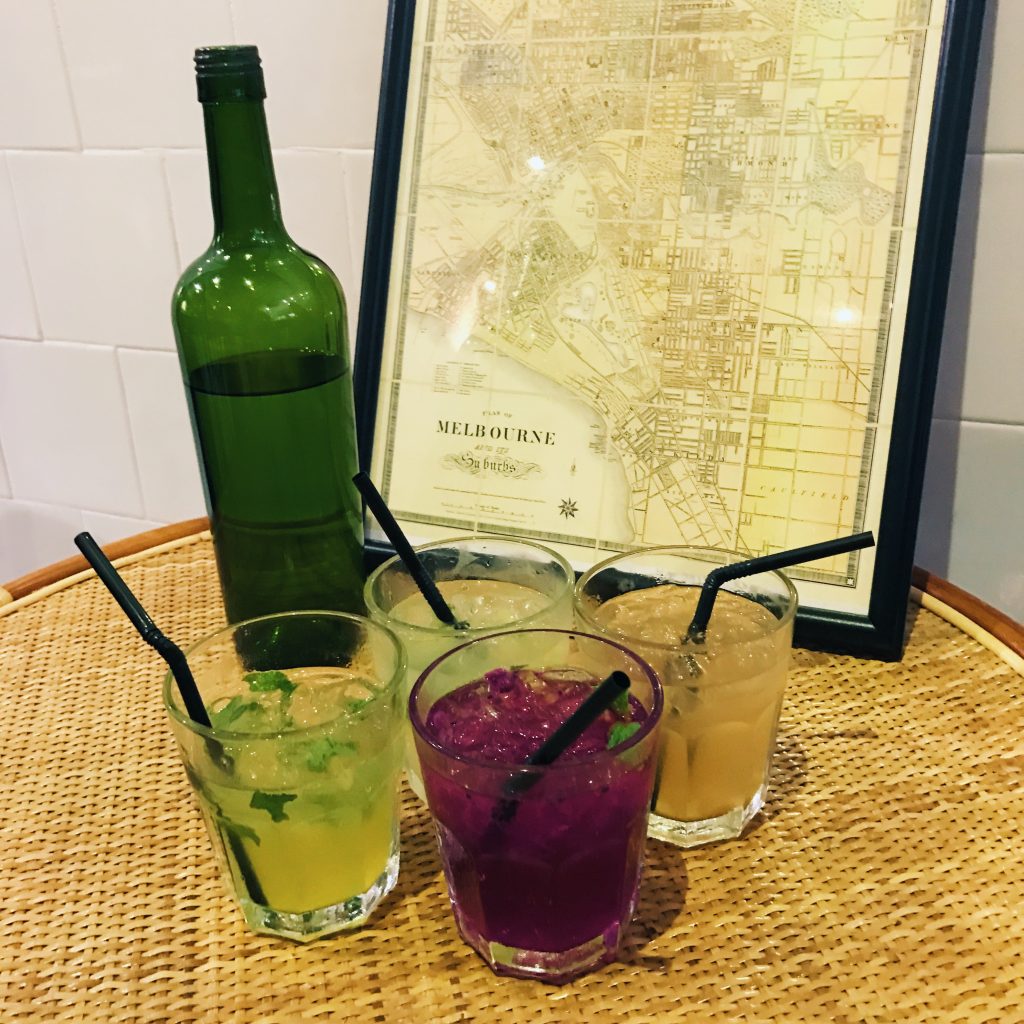 To start us off, we enjoyed some handcrafted refreshments made from au naturale ingredients and enzymes. The flavours we had were Dragon Fruit (RM9), Pineapple (RM9), Lemongrass (RM6) and Calamansi with Kaffir Lime Leaves (RM7). The Dragon Fruit had a tangy taste to it which we found refreshing and we can see the Pineapple being enjoyed with a heavy meal, as it is made with enzymes and will be able to help digest your meal quicker.
The Lemongrass had a mild taste to it and if you're a fan of drinks which aren't too strongly flavoured, this can be an option. My personal favourite would have to be the Pineapple and Calamansi with Kaffir Lime Leaves. It was appetising and made me ravenous for the meals we were to have next.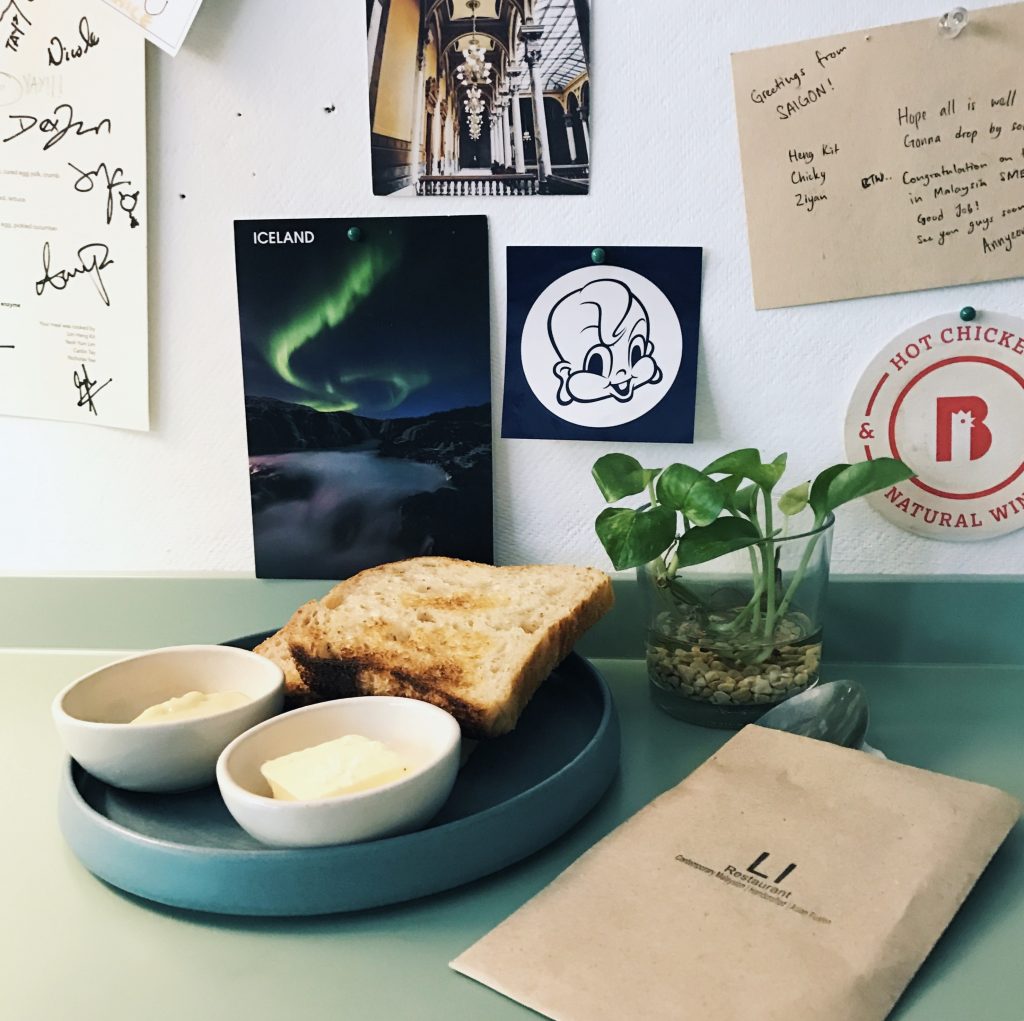 Food definitely tastes better when it's homemade and that's the case with the Homemade Sourdough with Sous Vide Kaya & Sea Salt Butter. The homemade sourdough bread is light, fluffy and had a nice crisp to it as it has been toasted. The sour taste from the sourdough bread was balanced well by Li's homemade kaya that had a mild sweetness and strong pandan fragrance to it. The sea salt in the butter made all the difference because it cut right through the sweetness of the kaya, adding another layer of flavour to the dish. It was classic comfort food with a modern twist that no one can resist!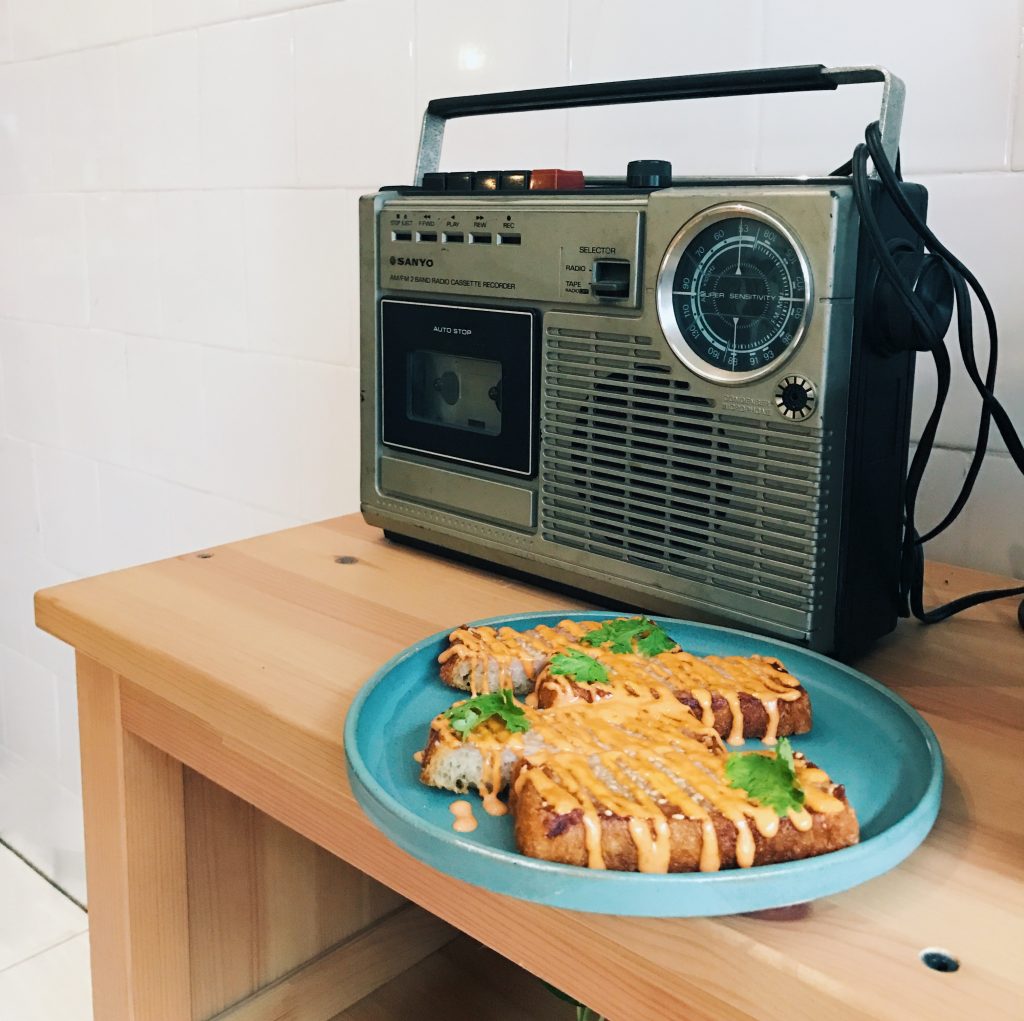 Ever had a minced pork sandwich? For the Pork Toast dish, Li makes their own pork sandwich patty and fuses it using egg yolk with toast bread. It's a delicious combination of crispy yet fluffy and the layer of pork patty topped with chilli mayo was absolutely mouthwatering. The flavours do a little dance in your mouth at the first bite and we absolutely loved it!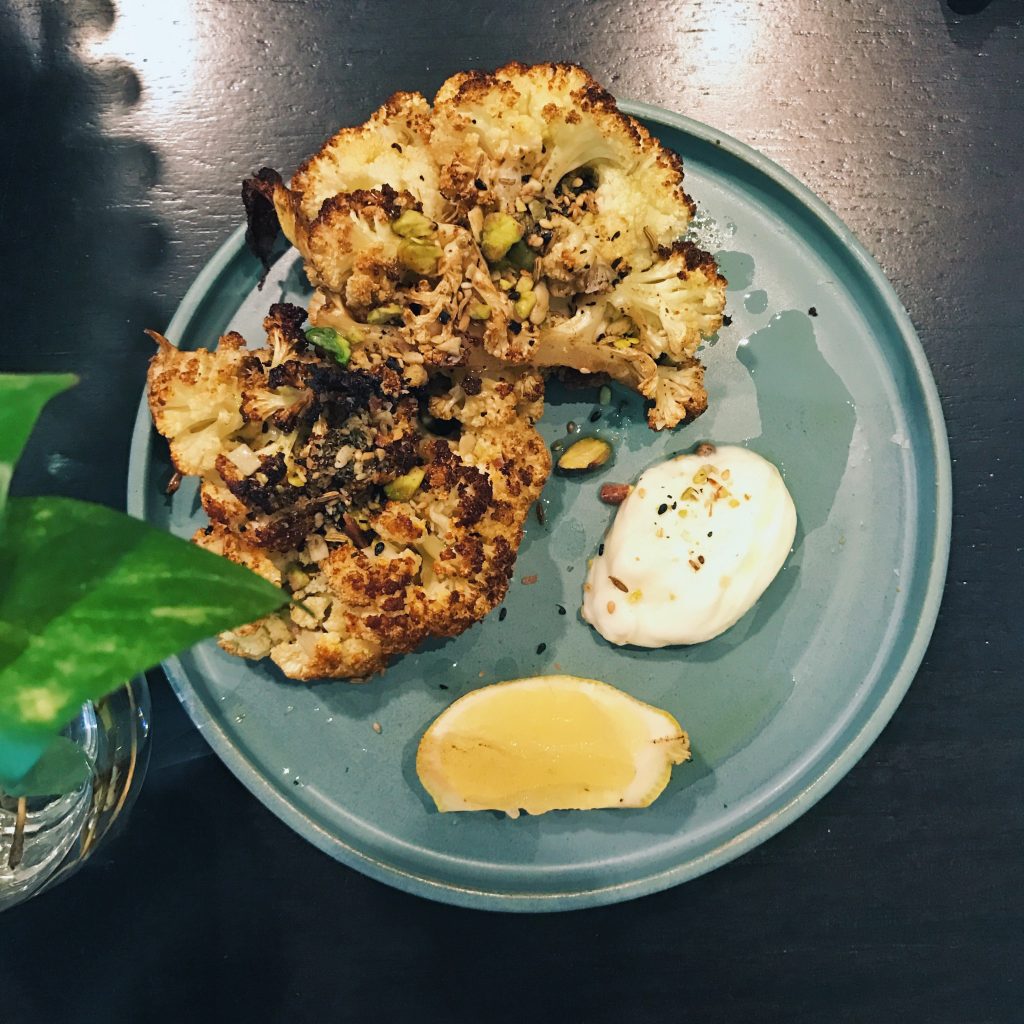 Who knew cauliflower alone could be turned into a full-fledged dish? We tried Li's Charred Spiced Cauliflower and it was surprisingly good (even for those who don't quite like veggies)! The dish comprised of grilled cauliflower seasoned with spices and a dash of yoghurt. It was a mixture of sour and savoury. The cauliflower had amazing texture to it and the dish was flavourful. We'd probably never look at cauliflower the same way again! 😛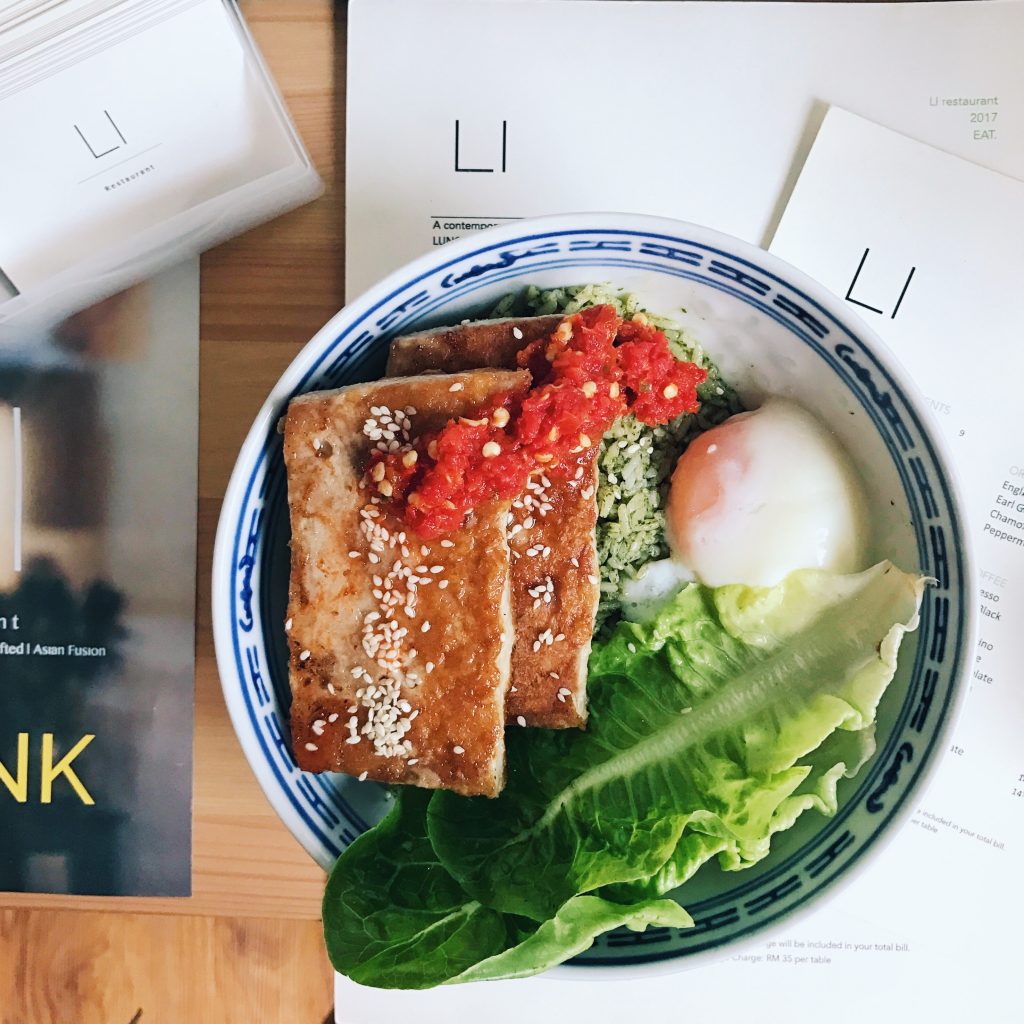 Li makes their own Spam from scratch and if you thought it looks good, wait till you try it. Their House Made Spam is paired with  some homemade herb rice and this turned out to be everyone's favourite dish. Li's herb rice tastes just like pesto but instead, the rice is flavoured using a Chinese herbs paste. The rice was very fragrant and flavourful and topped off with homemade Spam, it had just the right consistency of fat and meat. Overall, it was a 10/10 from the team!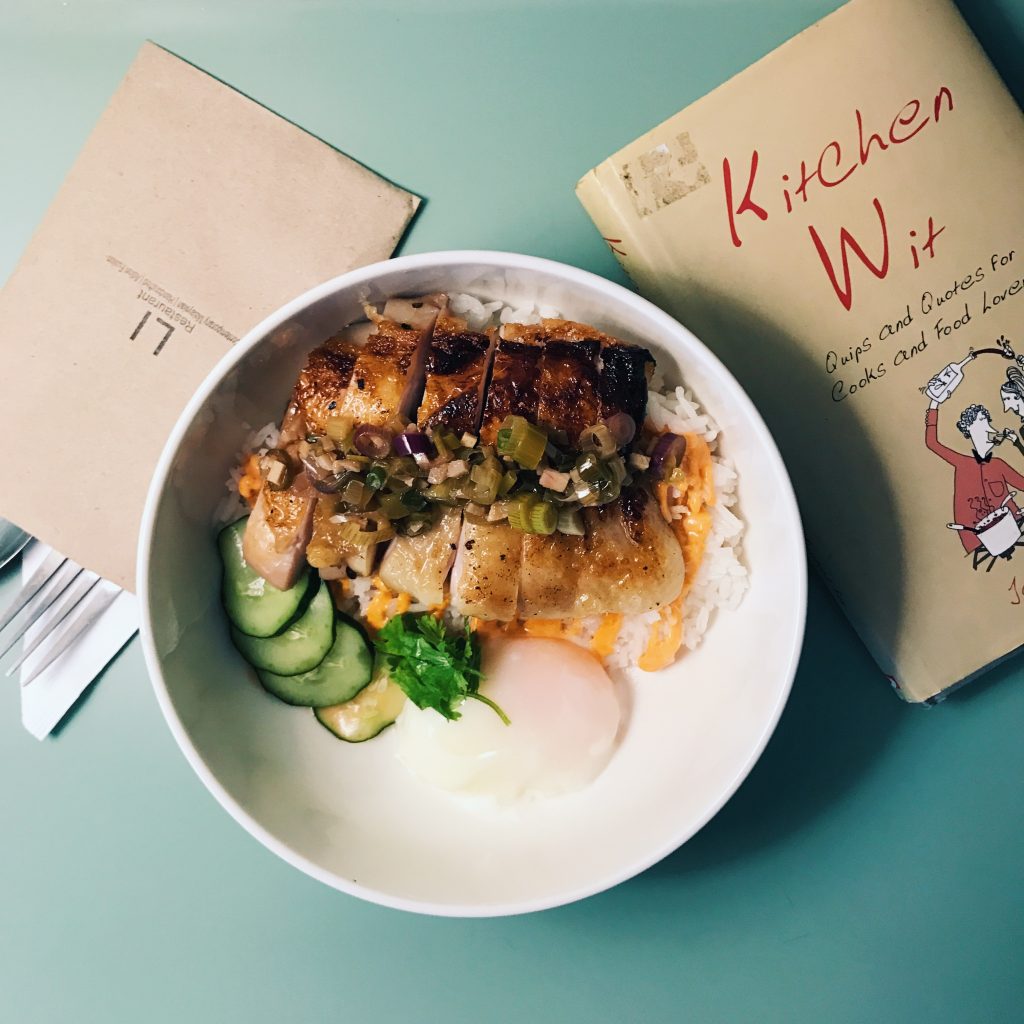 Think your usual Chicken Rice but with a different kind of kick. The House Rice Bowl is roasted chicken thighs and rice paired with chilli mayo and soft eggs. Mix it all together and you get a fragrant and flavourful bowl of goodness that is far from the classic. Consider this dish as more of an upgraded version of the classic chicken rice.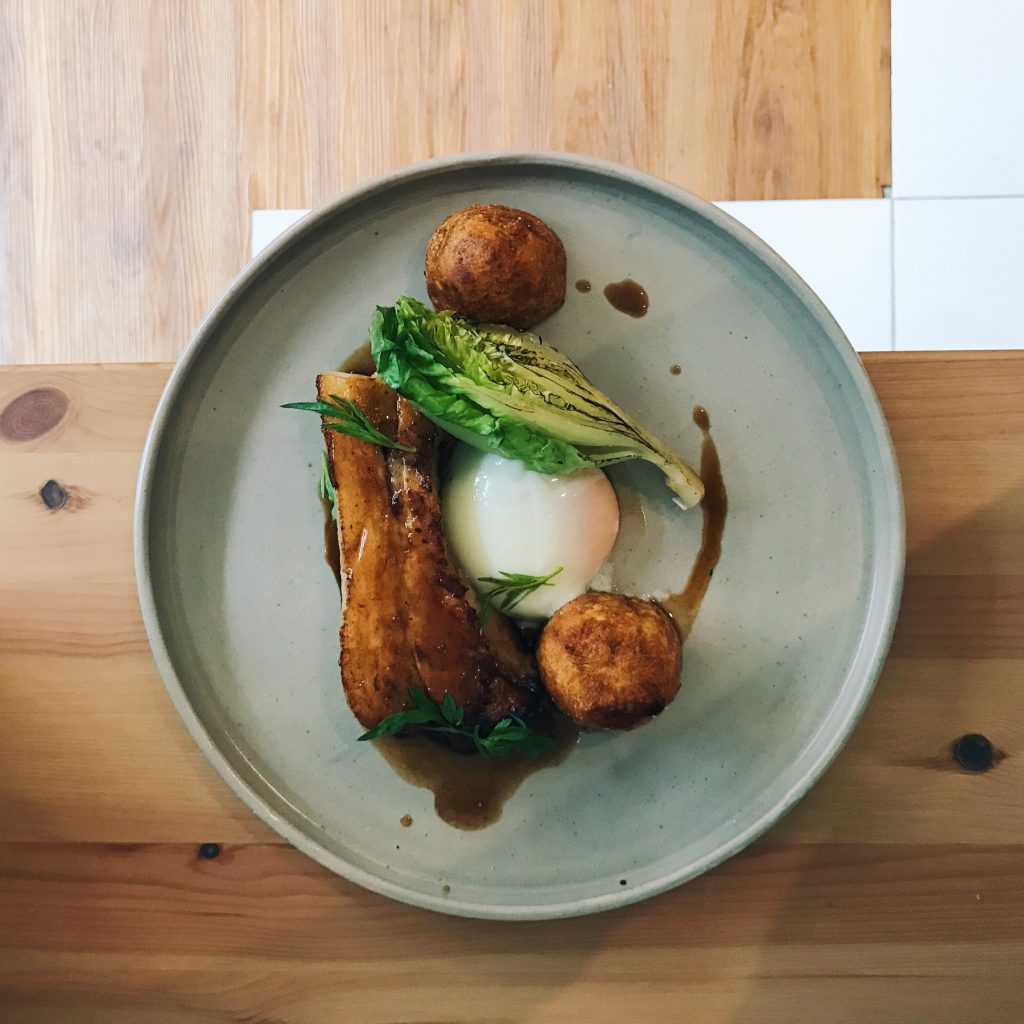 The Braised Pork Belly was a mouthwatering platter of goodness and the pork was actually cured by the team for several hours in order to achieve the strong flavours. The glaze of the pork belly was close to perfection. It was a mixture of sweet-savoury pork belly, mellow eggs and roasted potatoes in one. We loved how the pork belly just melted in our mouths and in that same moment, sparks of flavours from the eggs and potatoes come out to play as well.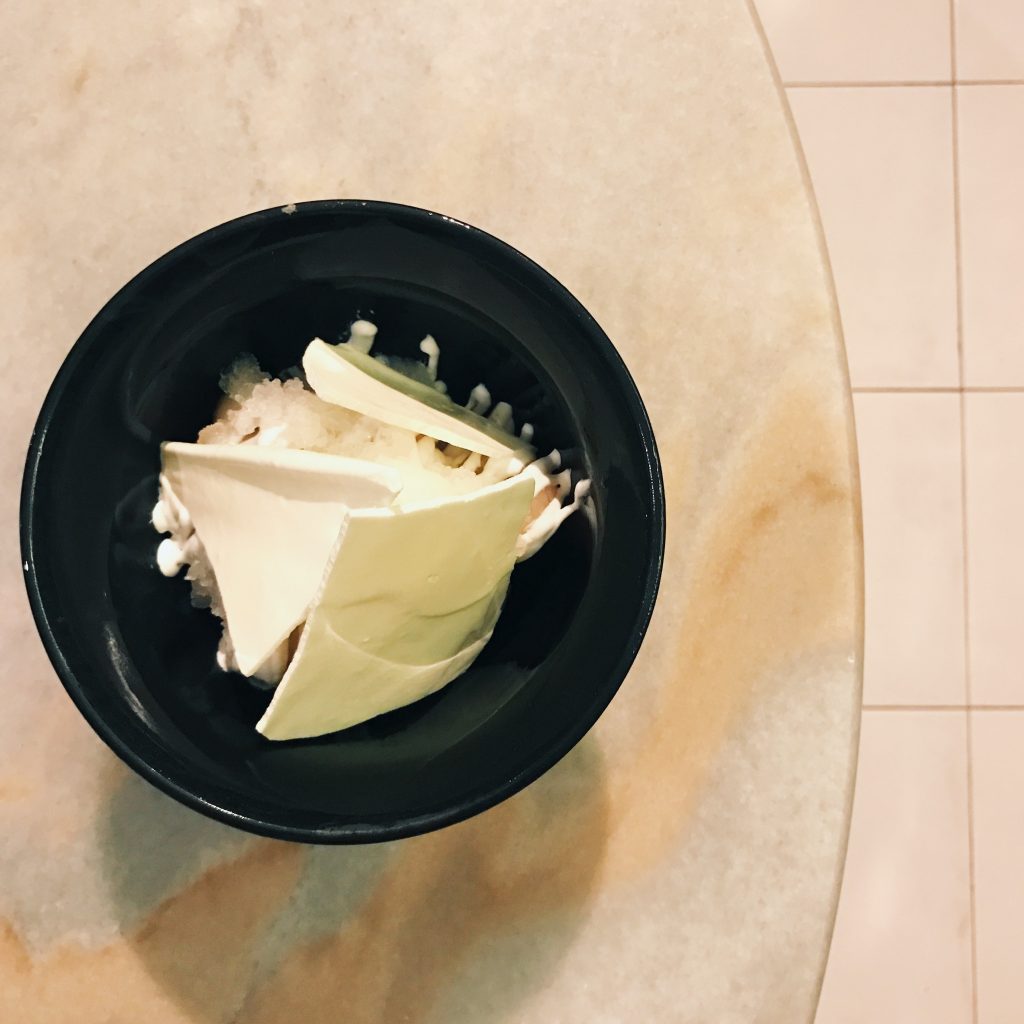 We ended our degustation with the Lychee Bowl. For a hot day, this is the perfect sweet and tangy dessert. It's a light meringue complimented with lime and coconut milk. Although a very creative dessert, interestingly the ladies in the DiscoverKL team favoured it more than the men. Yee Rui of Li Restaurant also mentioned how women tend to prefer the dish more, proving that it was a unique and acquired taste which might not be for everyone.
All in all, Li's dishes fared pretty well for us. It hit all the right notes, in terms of classic, comfort food, an inviting ambiance filled with little Instagram-worthy nooks and corners and flavours that keep you coming back for more. In fact, right before we left, we gushed that we would certainly be back again and I guess that speaks volumes about Li's offerings.
Li Restaurant Damansara Jaya
Hours: Tuesday-Friday: 11.30am-9.30pm, Saturday: 10.30am-9.30pm, Sunday: 10.30am-5pm (Kitchen takes a break from 4pm till 6.30pm)
Address: 47 Jalan SS 22/23, Damansara Jaya, Petaling Jaya, Selangor
Website: Li Restaurant
Tel: 03-7733 7692