Tours Les Jours means "everyday" in French and but it's a Korean bakery which adapted French pastries in their wide selection of desserts. Ranging from bread to cakes, they only use the finest ingredients and modern baking expertise.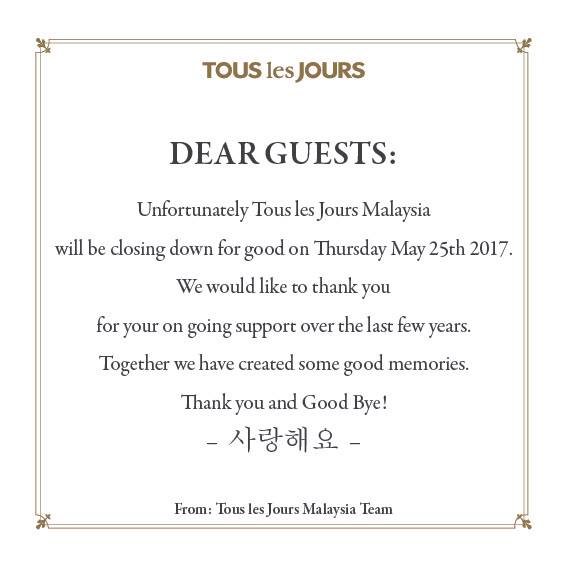 Despite making a breakthrough in the bakery scene in 1997 and operating over 1300 stores in 8 countries, they are closing down all 4 Malaysian outlets starting today (25/5/2017). These outlets are Bangsar, Empire Damansara, WOLO Bukit Bintang and Subang's Empire Shopping Gallery so if you're nearby, better grab the final batches of pastries quick before they are gone.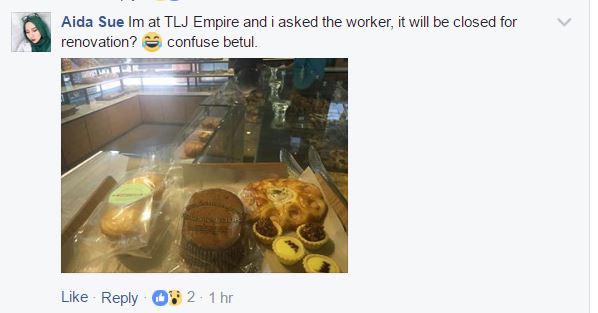 Unfortunately, there is no news or reason prior to their closing but we do hope that the Tour Les Jour franchise will consider relaunching in Malaysia in the future.
For the time being, check out their Facebook page for more updates here.
Feature Image Credit: Tour Les Jours Malaysia & Domokunest