French cuisine is typically associated with a fine dining style of cooking. If you prefer something a little more casual, try Cocott' instead and expect warm, hearty meals while you're here.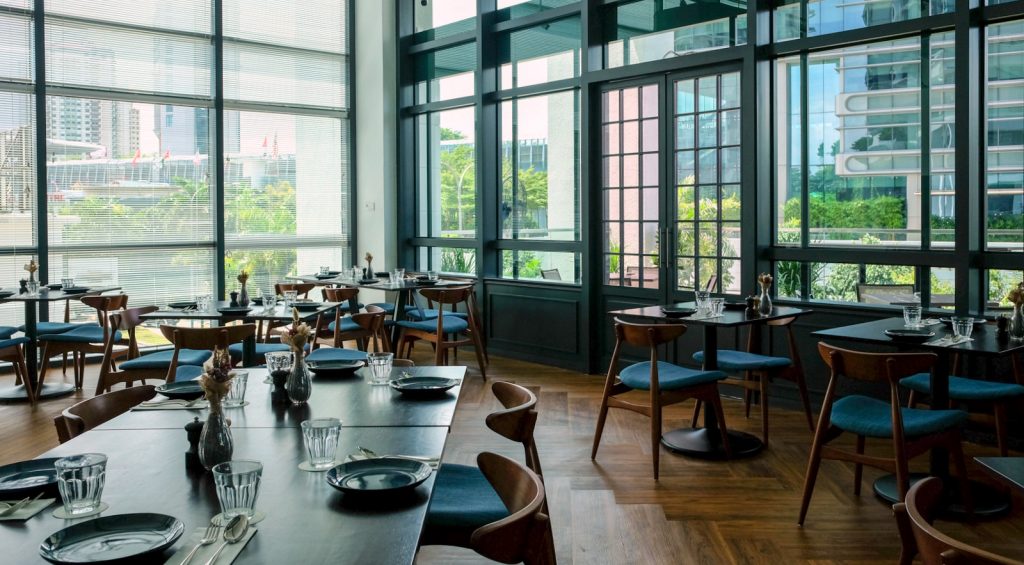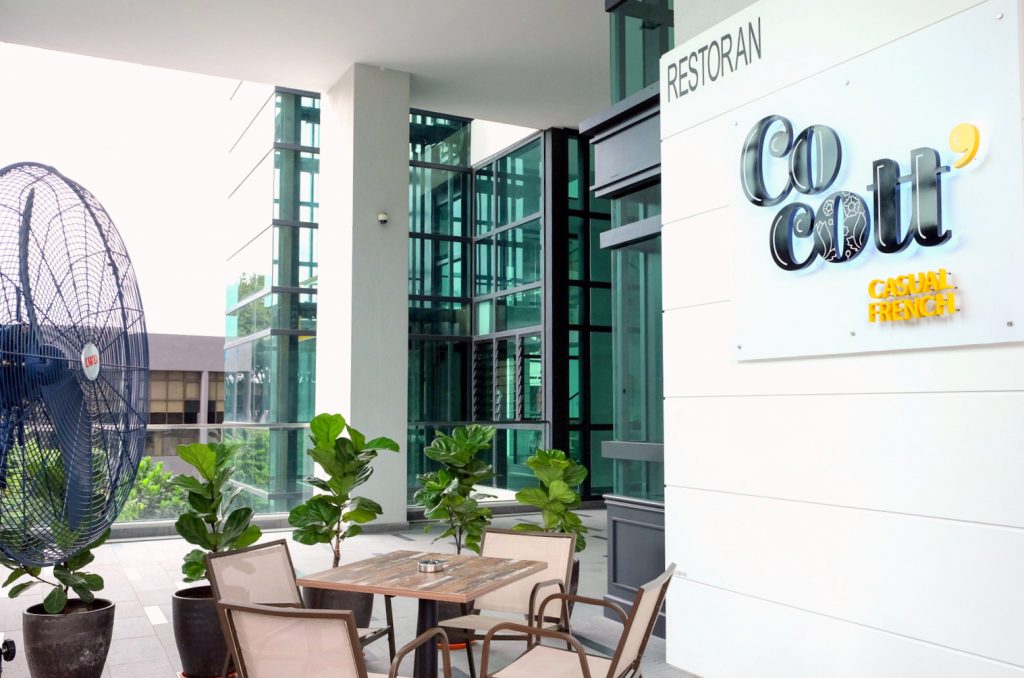 The name Cocott' is actually derived from a French term called 'cocotte'. It is in fact a pot in which meals can be both cooked in and served from. Cocottes are common in France and it is often used to cook hearty meals in a long and slow process. After all, meals should be enjoyed gradually and one should never be rushed to complete his or her meal. Perhaps, that is the exact experience you'll have at Cocott'.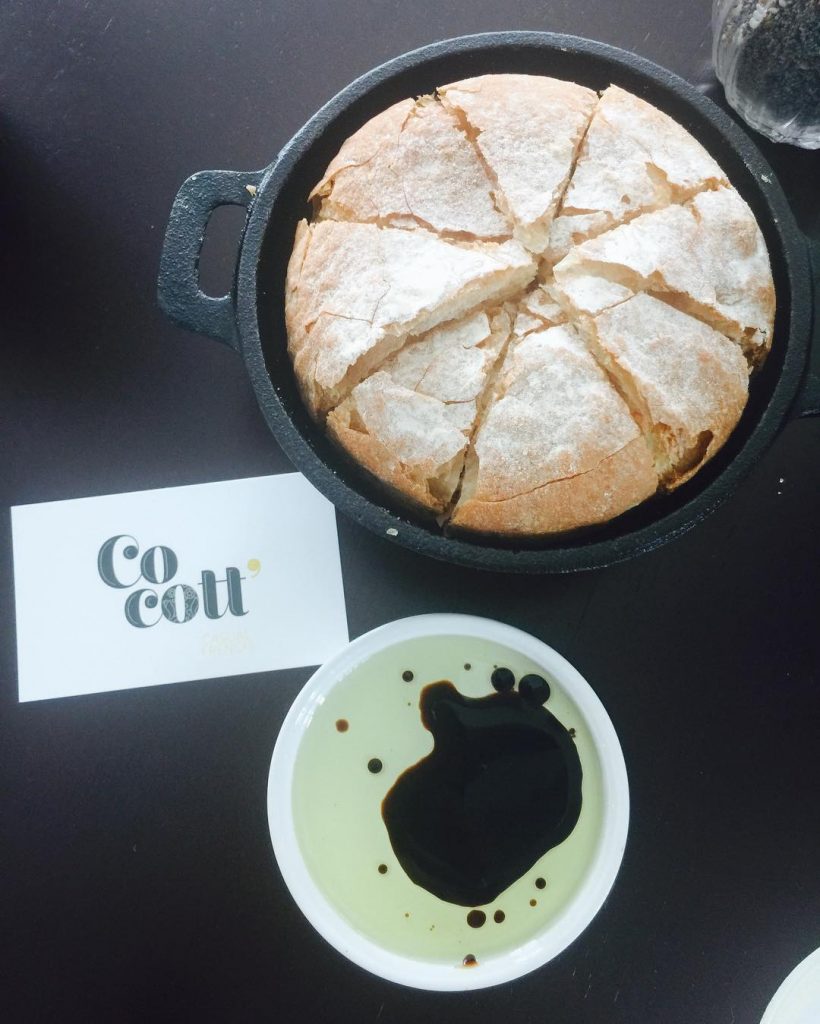 For starters, dip some freshly baked wholemeal bread into balsamic vinaigrette.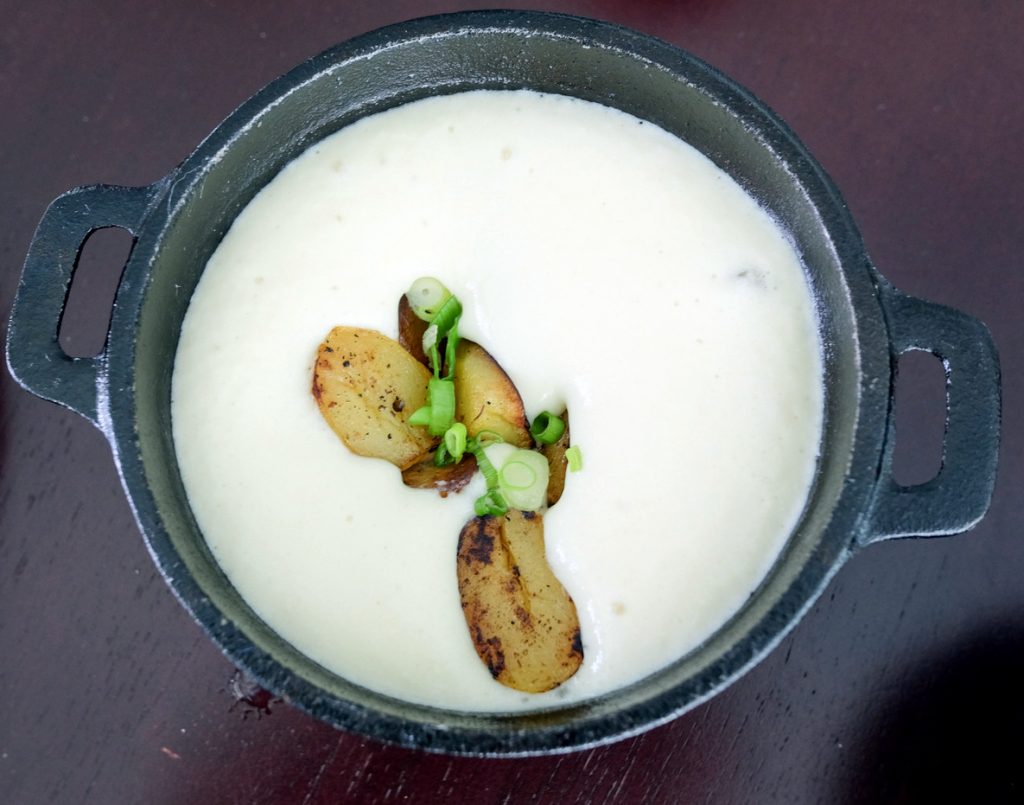 Next, as pure white as it gets, try a dish called Beef Rib-Eye with Montpellier Butter (RM46). Montpellier Butter is actually a herb butter which is perfect with the beef rib-eye as it gives a savoury and herby taste.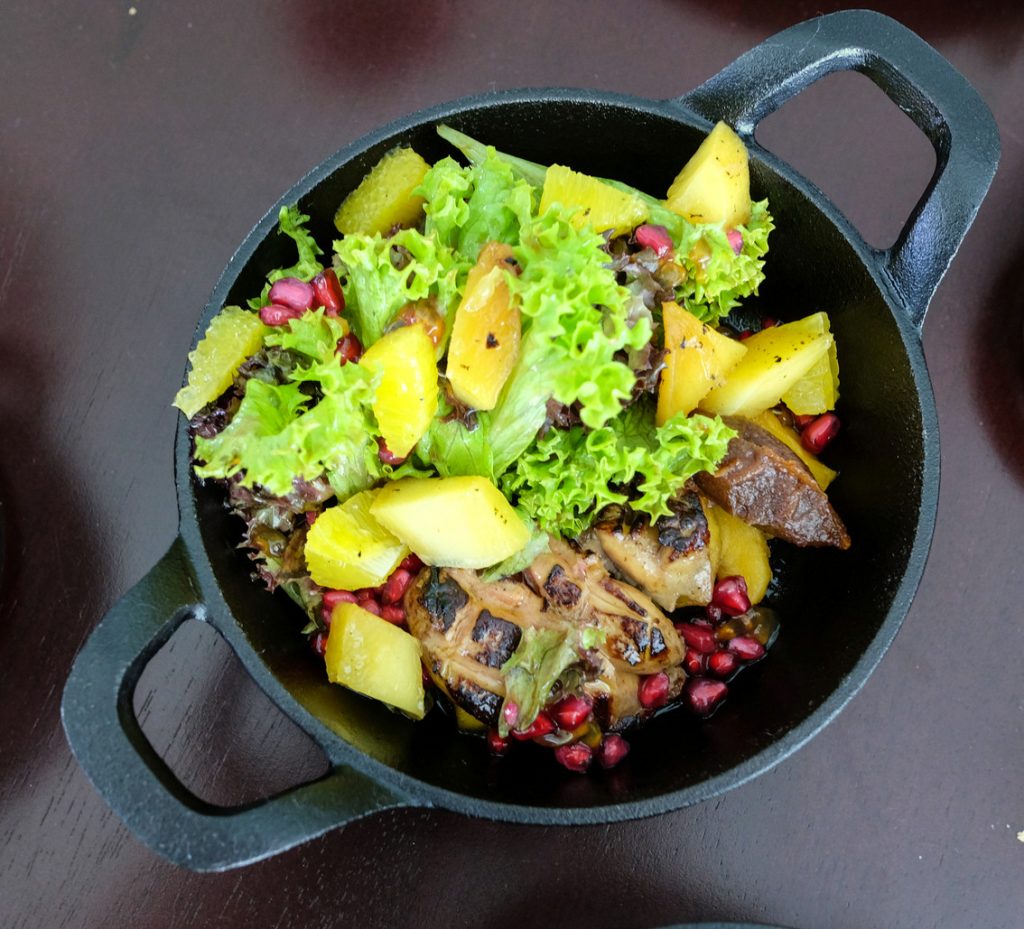 If you are up for some Foie Gras (RM42), Cocott' serves it up with green salad, roasted apples and pomegranate sauce. It's a simple, fuss-free salad that allows the foie gras flavours to speak for itself.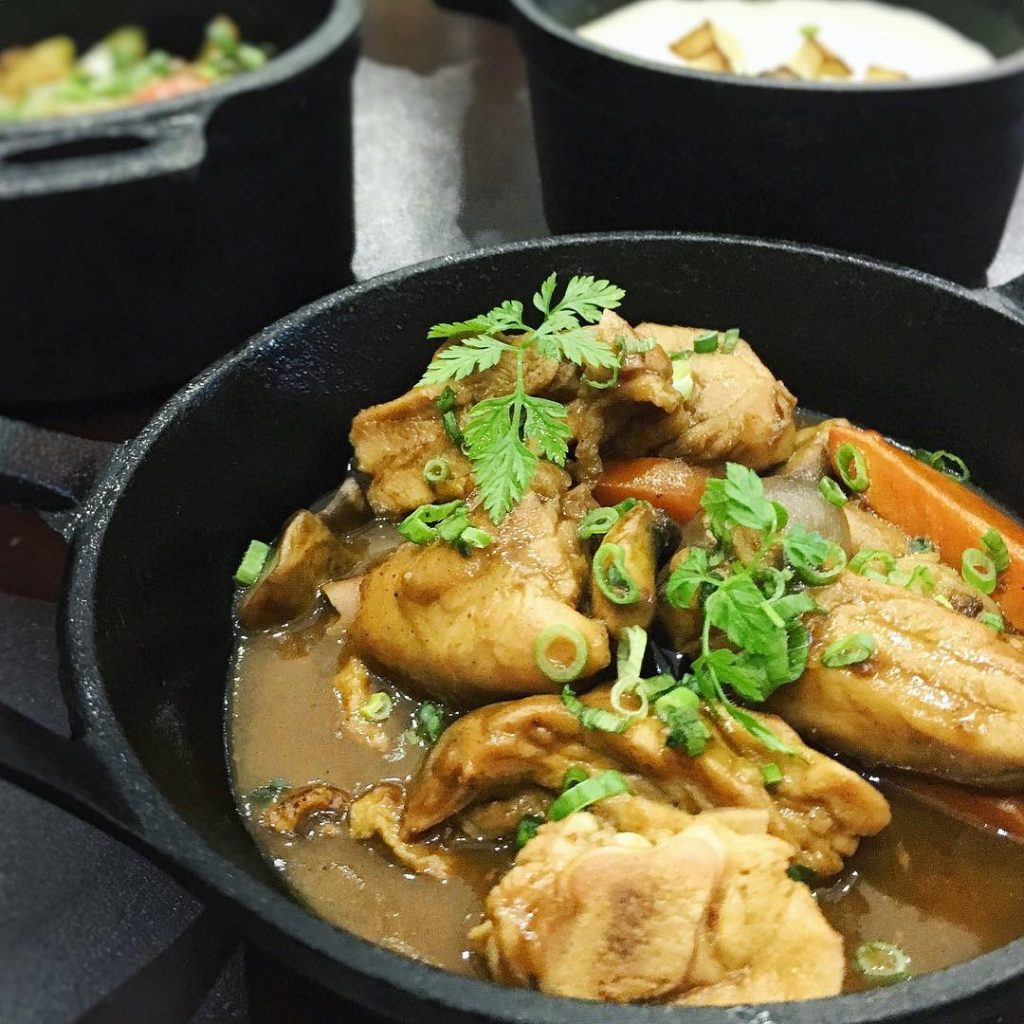 The Chicken Fricasse dish (RM28) is cooked in chicken sauce and it has an extra hint of mushroom flavour. Typically, dishes like such are eaten with rice in the Asian culture. However, if you're up for it, enjoy the dish on its own and be sure to finish all the scrumptious sauce it comes with as well.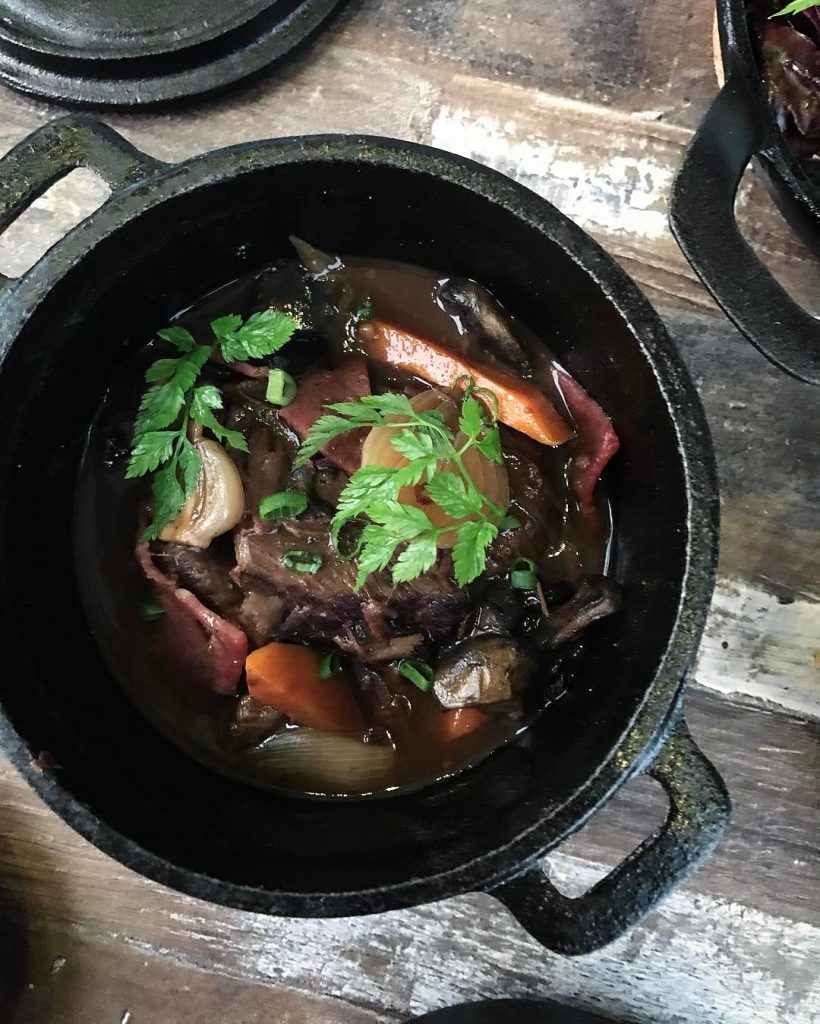 The Beef Bourguignon (RM38) is cooked with red wine and beef broth and comes served with some rice. Red meat lovers would enjoy this dish as it isn't too dry, considering how the dish is served with beef broth. Coupled with the rice, it makes for a full meal in itself.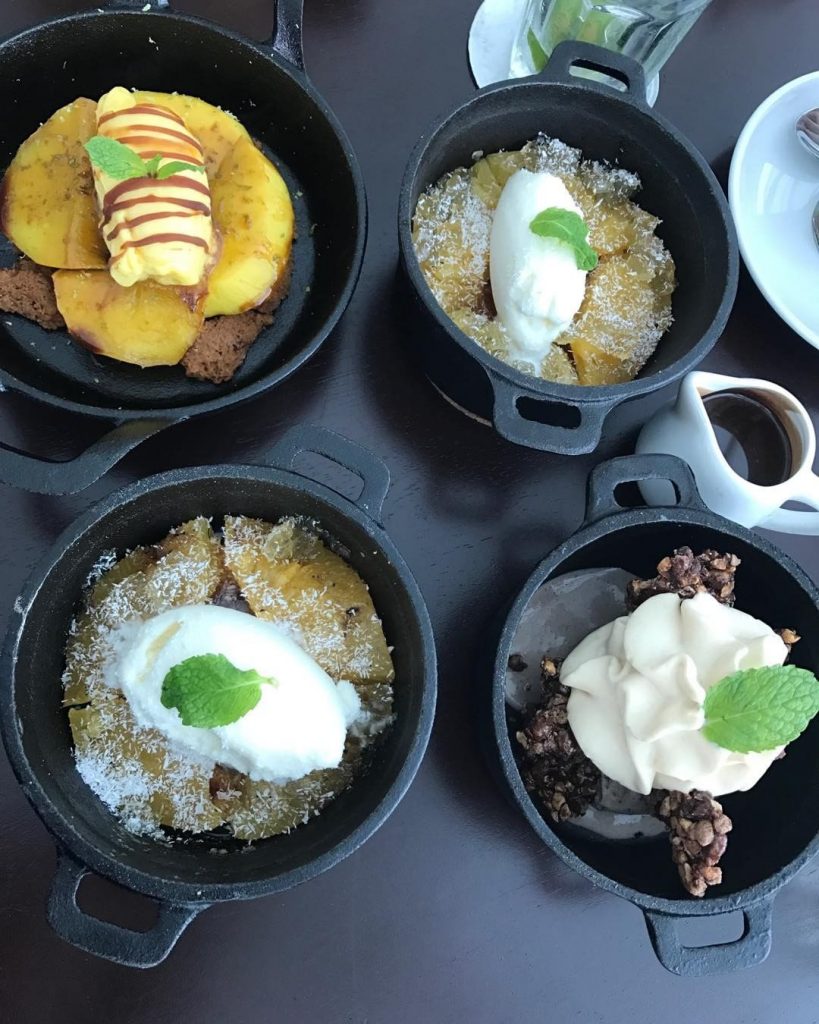 Even their desserts are cooked in the cocottes! Some of the dishes worth mentioning are the Roasted Pineapple (RM18) and Chocolate Liegeois (RM18) wherein the former comes served with some spice-infused coconut custard and lime jelly while the latter comes with chocolate ice-cream, caramelised peanuts and whipped cream. The Mango Tatin, on the other hand, is made out of roasted mango, shortbread crumble and kaffir lime.
For some homely comfort food that feels like it came right out of your grandmother's kitchen, Cocott' is ready to serve up some French delights to their customers. In fact, you'll know that you're in for a treat when the man behind the meals, Geoffroi Herrin, has once worked at Annecy-le-Vieux's, a two-Michelin-starred restaurant in France!
Cocott'
Hours: Tuesday: 12pm-3pm, Wednesday-Sunday: 12pm-10pm
Address: 1-1 Greens Terrace, Jalan Wan Kadir 3, TTDI, Kuala Lumpur
Website: Cocott' 
Tel: 03-2712 4481 
Feature Image Credit: Cocottkl