There are plenty of dessert houses that specialises in a certain food such as ice cream, waffles or toasts. A cookie café has recently popped up in Kota Damansara and it is called CookieNation Malaysia.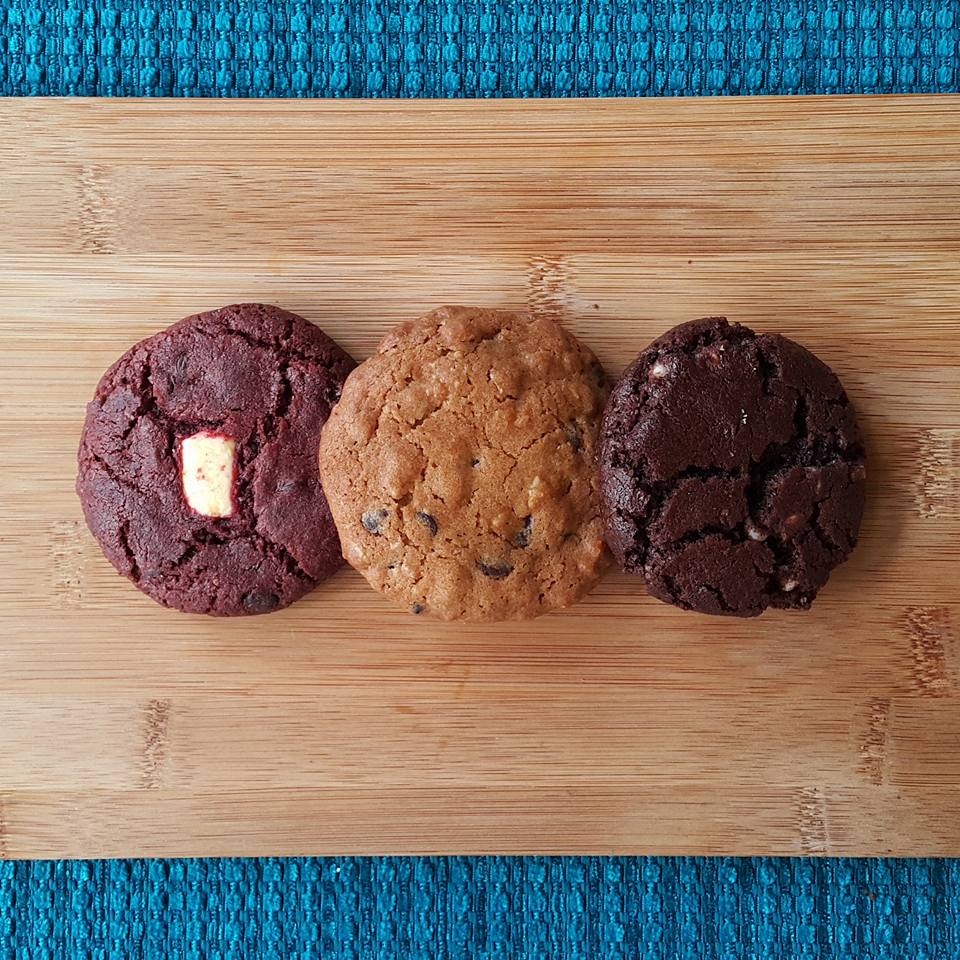 CookieNation is inspired to innovate the classic American soft baked cookie with their cookies which can be eaten 3 ways: straight up, ice cream sandwich-style, or slurped down with a milkshake or hot cup of latte.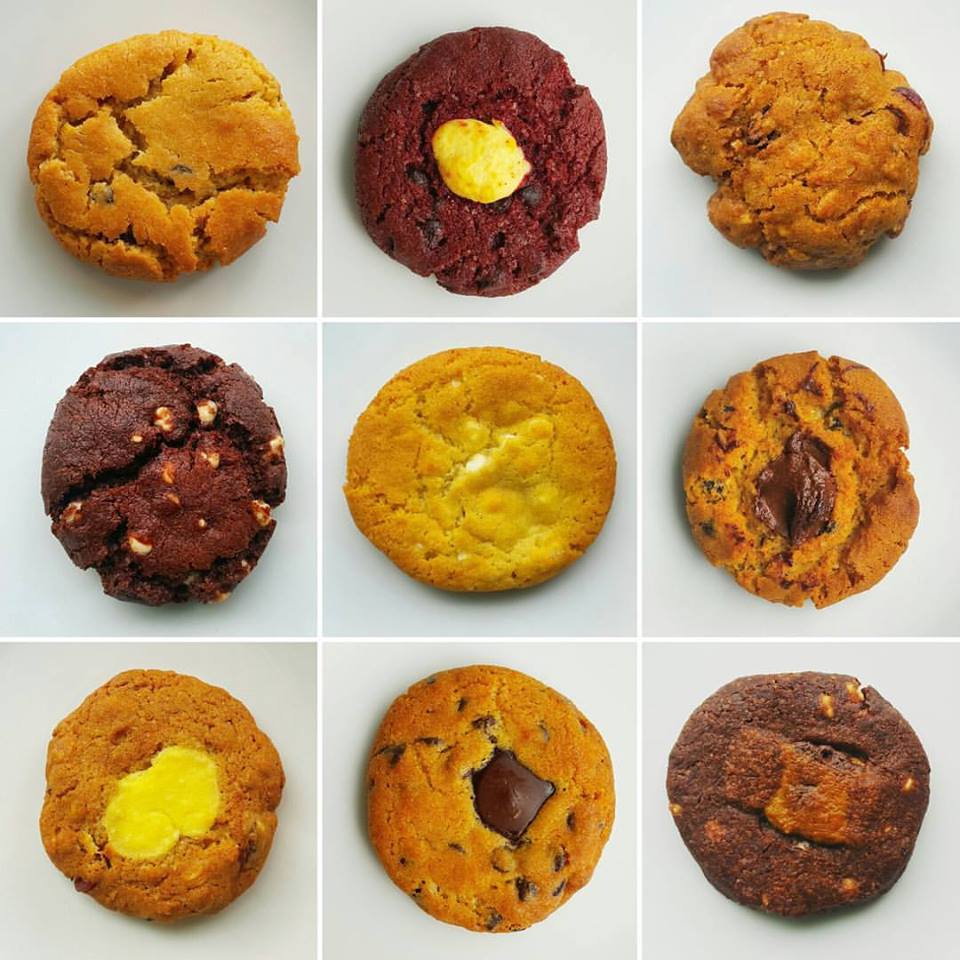 They have 2 types of cookies. The first is a classic which is similar in flavour and looks to a chocolate chip cookie. The second type is the volcan0 cookie which comes with fillings.
There are over 15 different types of flavours to choose from and each cookie is priced between RM2-RM3.50. Their bestseller and signature cookie is the classic chocolate chips cookies and each cookie comes with lots of chocolate chips which melts in the mouth. Another crowd favourite is the PeaNutella which is under the volcano cookie series. It is basically peanut flavours mixed in with a good amount of Nutella spread.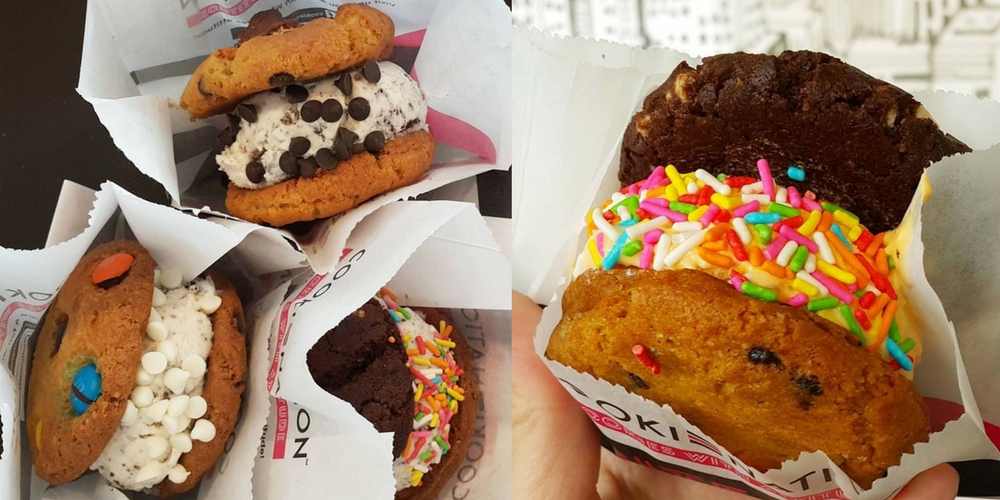 Opt to make it an ice cream sandwich and upgrade your experience by purchasing any 2 cookies and adding on an additional RM5 for the ice cream. You will also get to choose one free topping to the ice cream sandwich which includes colourful sprinkles, marshmallows and more.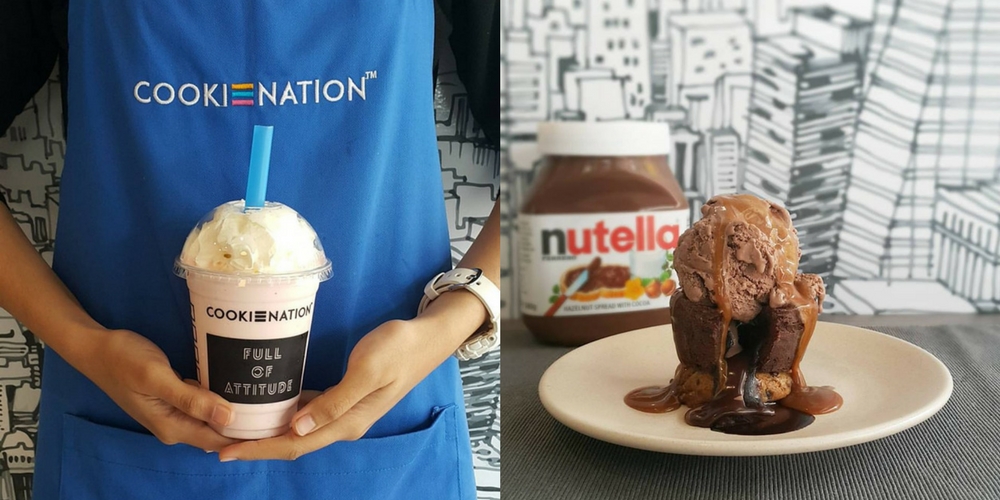 A grand total of RM10-RM12 might seem steep to some for just an ice cream sandwich. However, it is also important to note that all of CookieNation's ice cream are imported from New Zealand and this would then justify the price. The ice cream flavours include Very Vanilla, Chocolate Sin, Creamy Strawberry, Choc-O-Mint, Punchy Passionfruit, Tangy Boysenberry, Cookie Dreams and Buzzing Honeycomb.
Besides cookies, they also offer beverages like hot coffee, frappe and milkshakes that you can pair with your cookie as well. Regardless of how you have your cookies, you can never go wrong with any of the 15 cookie flavours at CookieNation. They may seem simple but cookies are definitely a comforting snack which reminds one of desserts baked by mom.
CookieNation Malaysia
Hours: 12pm-11pm, daily
Address: D-G-13, Sunway Nexis, 1, Jalan PJU 5/1, Kota Damansara
Website: C0okieNation Malaysia
Tel: 03-6143 1248
Feature Image Credit: CookieNation Malaysia