We can never go wrong with our iconic staple all-day meal of nasi lemak. The fragrant coconut rice, crunchy peanuts and anchovies, the creamy yet spicy gravy called sambal, a slice of perfectly cook hard-boiled egg and fresh cucumbers to cool down the spiciness. There's absolutely everything to love about this dish and we can get it from any gerai tepi jalan to even fine dining restaurants because of its popularity in our country.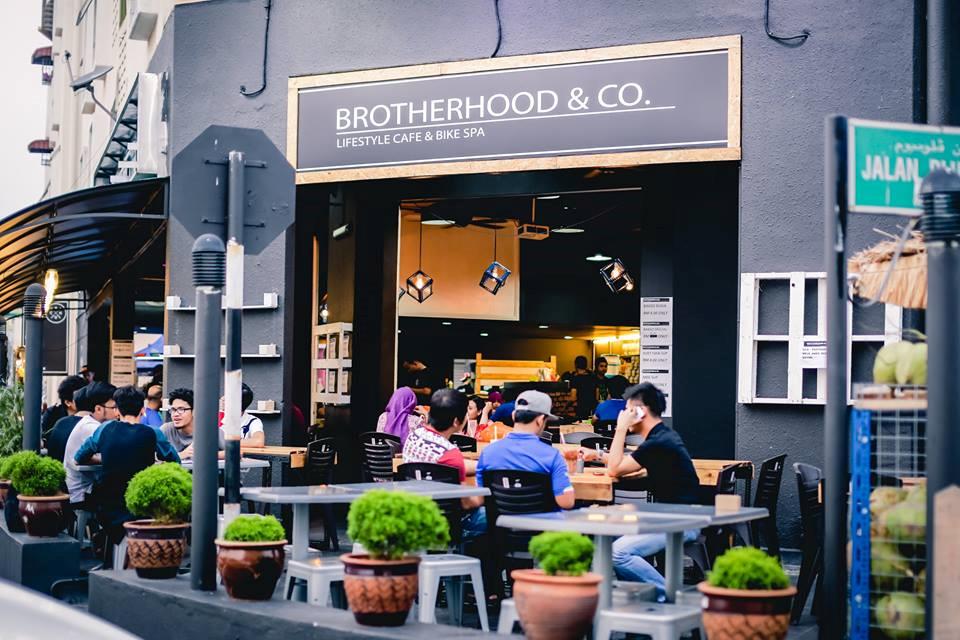 There has been plenty of restaurants offering a twist to the signature nasi lemak and one Shah Alam restaurant is putting their own mark on the nasi lemak too by turning it into colourful rice. Not to be mistakened by nasi kerabu which is blue, these nasi lemak dishes come in shades of green and purple and they are paired with classic fried chickens to gigantic fried sotong and even deep fried quail!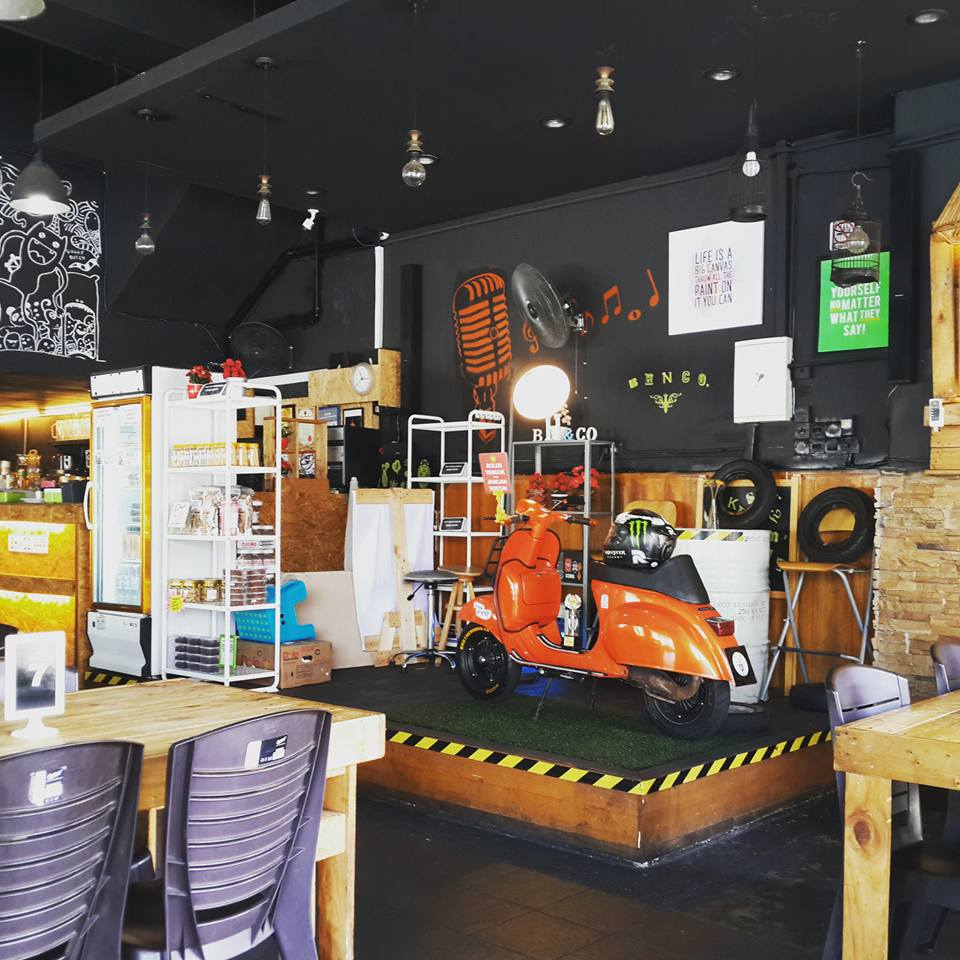 The exterior and interior of Brotherhood & Co looks pretty "hipsterish" with the Vespa on display and a simple noir background. Sometimes, if you are fortunate enough to catch them, the stage will be taken over by a group of acoustic singers too.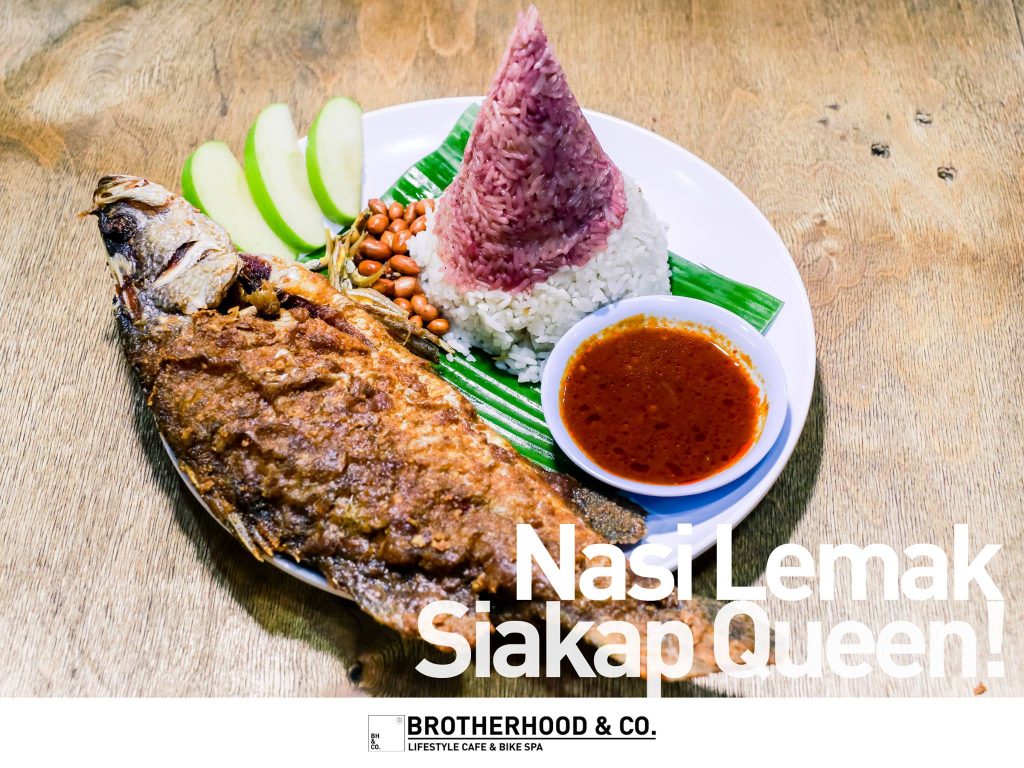 Brotherhood & Co's signature dish is their Nasi Lemak Siakap Queen. The iconic dish is served with a deep fried carp fish, the typical nasi lemak condiments as well as some purple and white rice. This dish costs RM17.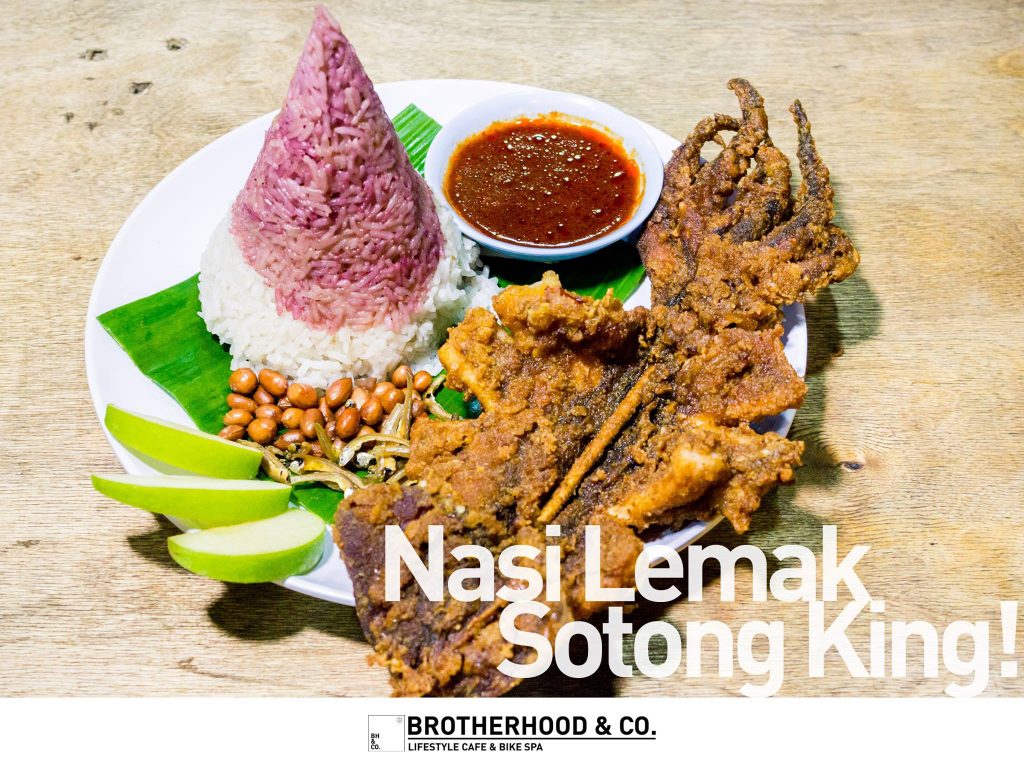 You can also have a deep fried giant squid with your meal for a different taste to your ordinary fried chicken. This Nasi Lemak Sotong King dish is priced at RM12.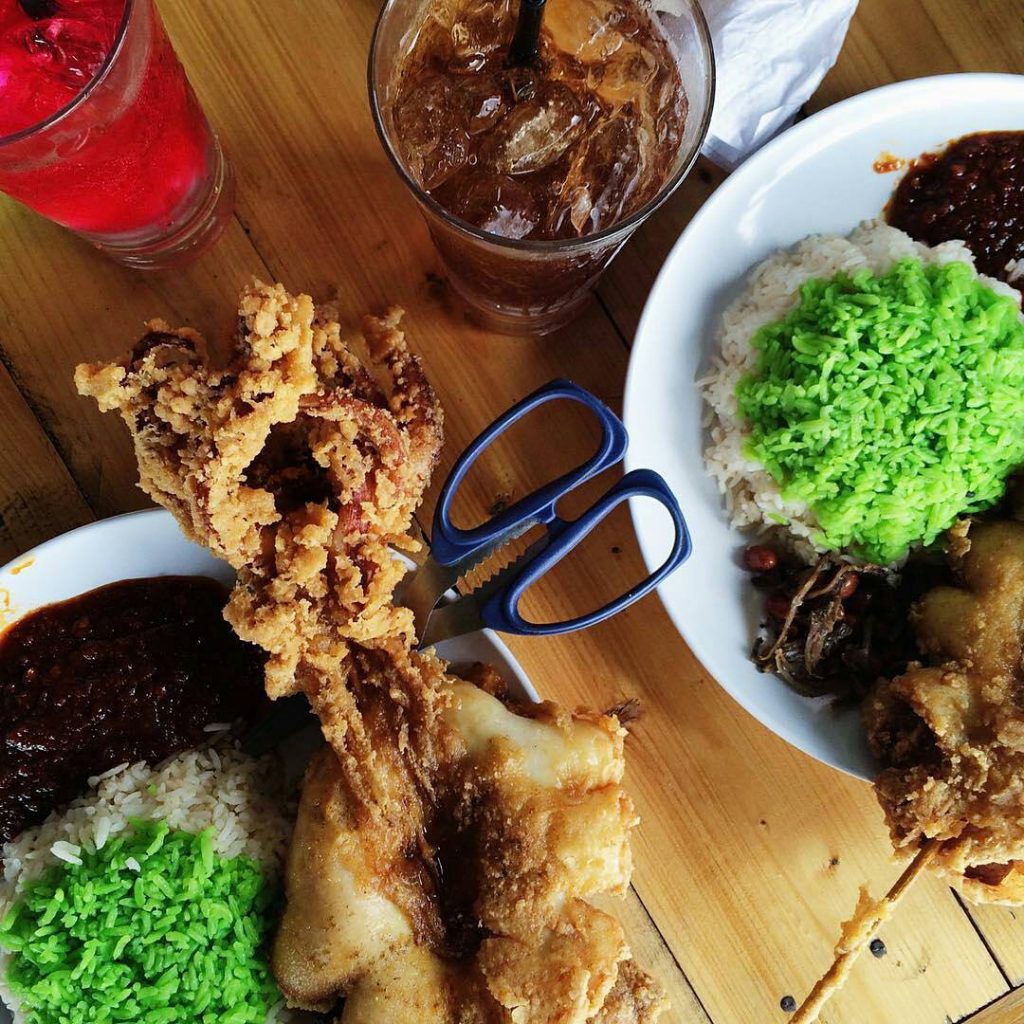 You can also have green rice too!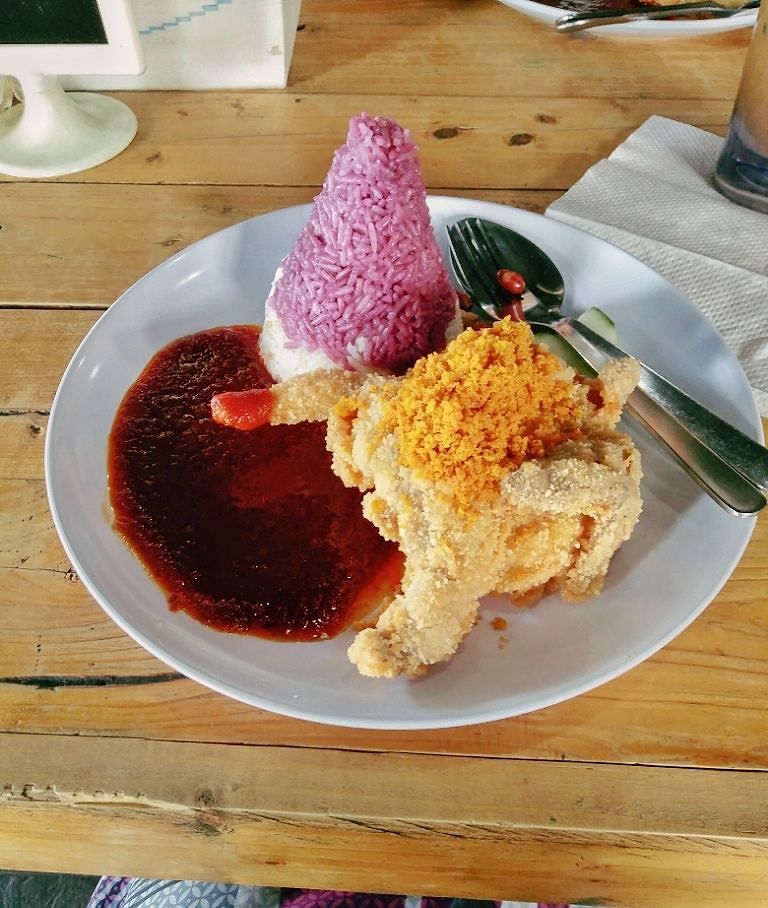 Deep fried quail is not a very common dish but Brotherhood & Co has incorporated it into their menu and you can get it for RM6.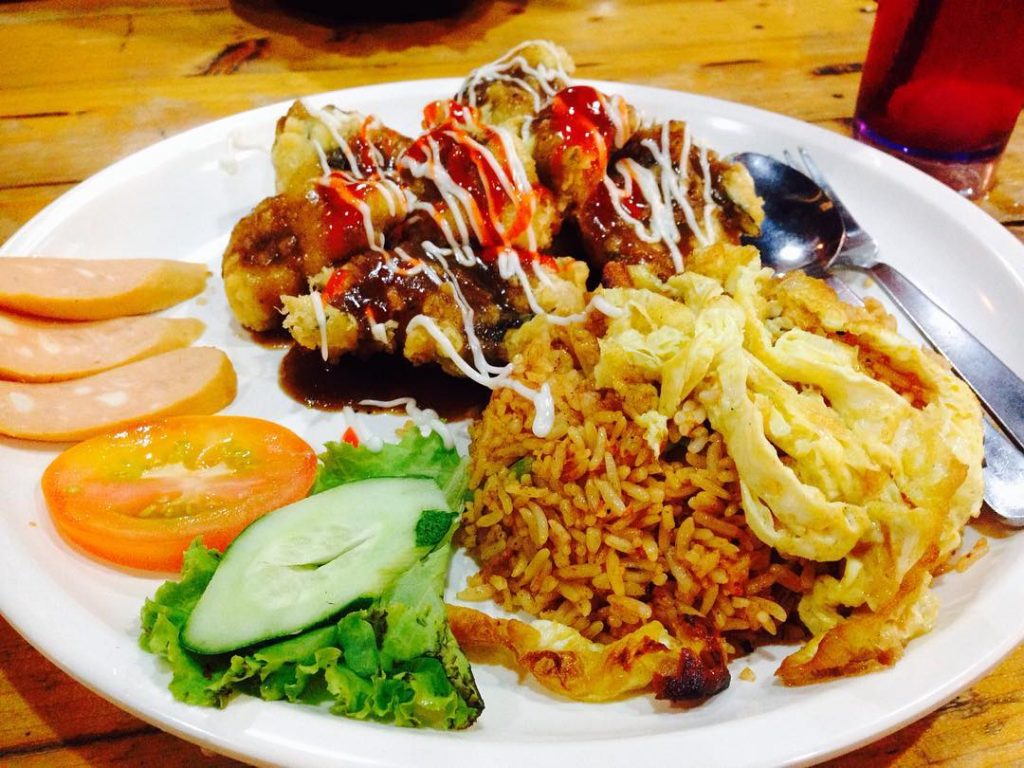 Another thing that makes Brotherhood & Co unique is the fact that they name their nasi goreng dishes after iconic vehicles. For instance, the picture above is a Nasi Goreng Ducati. It is fried rice served with crunchy meatballs, wedges and sausages. The price would be RM12.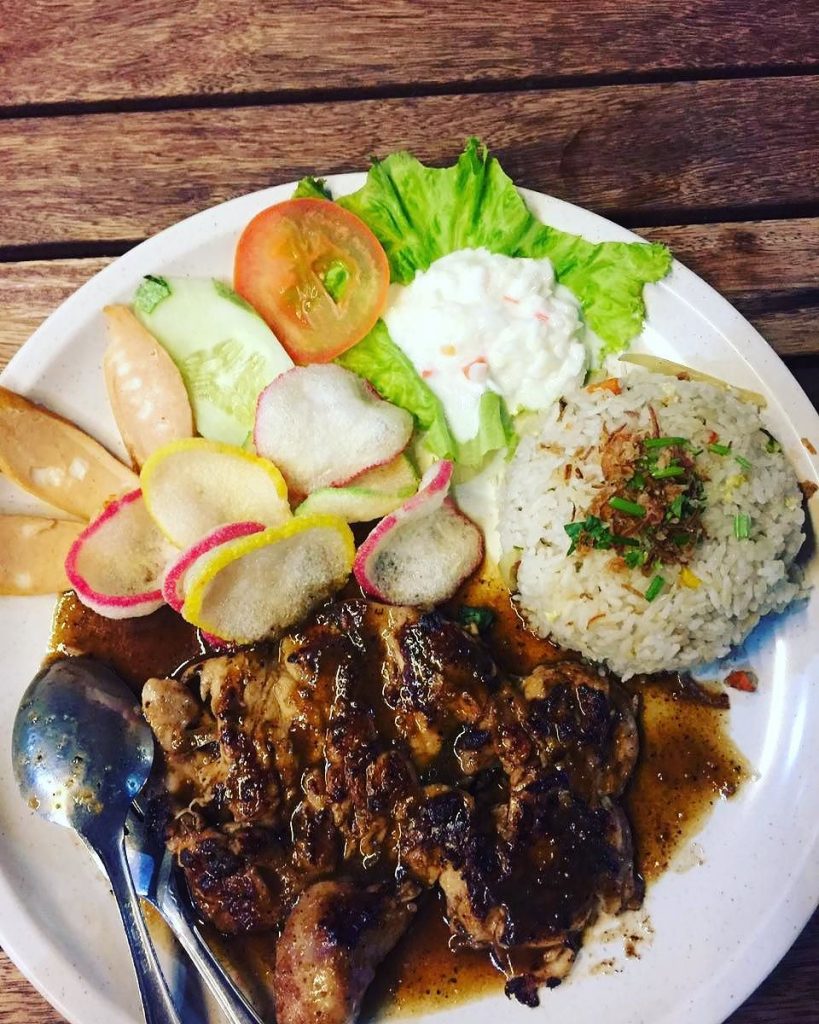 How about Nasi Goreng Harley Davidson or also known as fried rice with grilled chicken chop and black pepper sauce. If you love black pepper, you would enjoy this nasi goreng with a kick. It costs RM12 as well.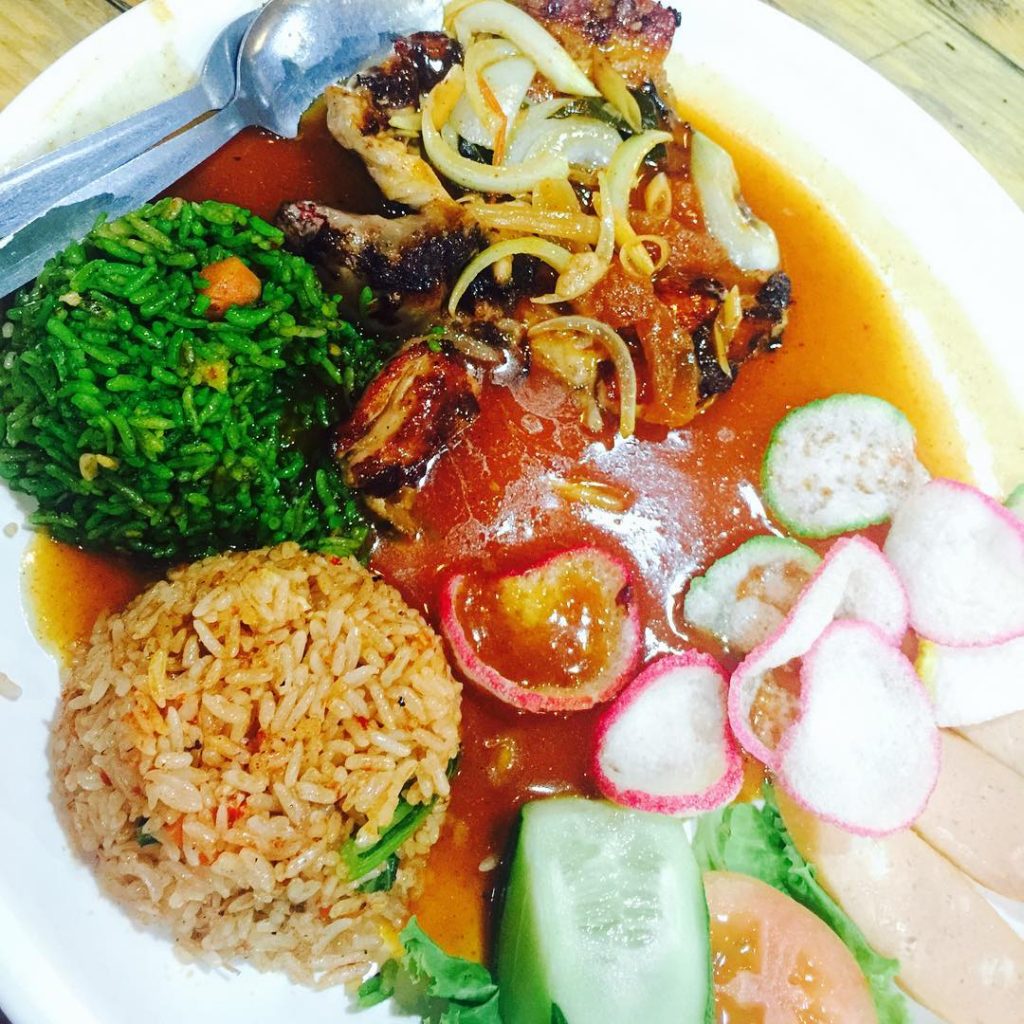 If you have a huge appetite, you can opt for a two-coloured fried rice called Nasi Goreng Shiver and it's only RM12.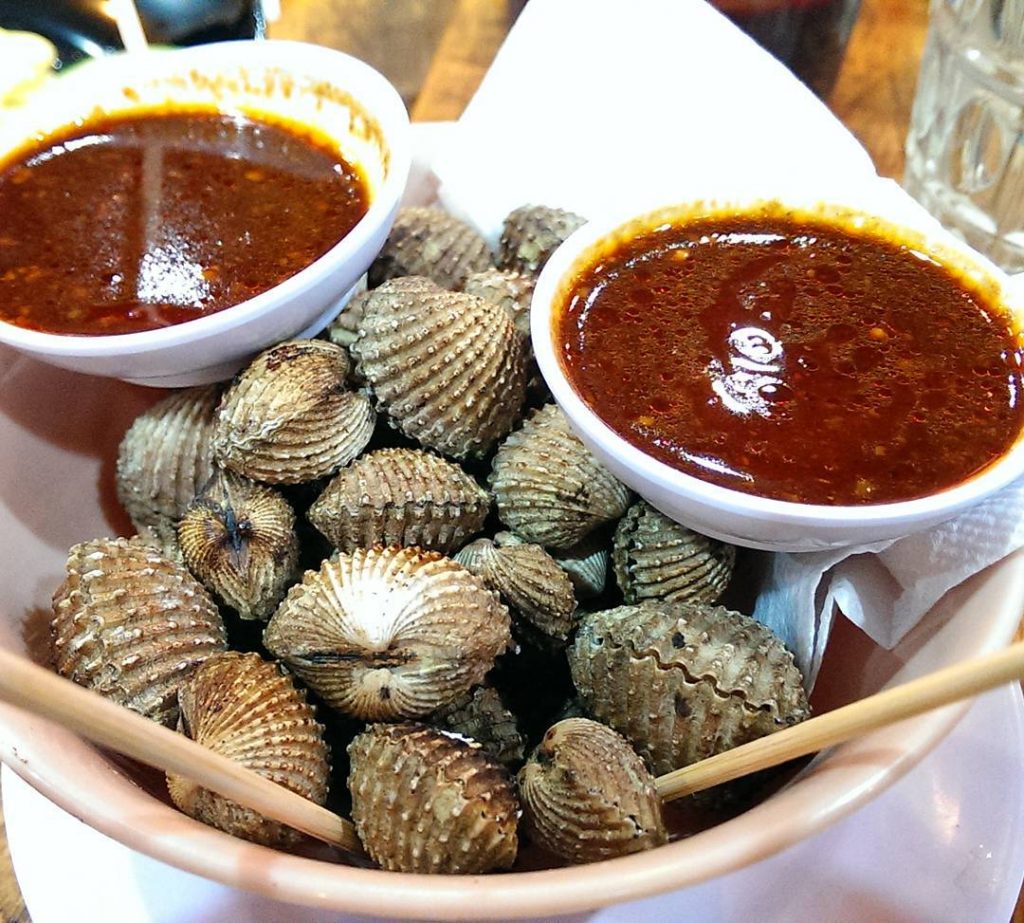 On a side note, their grilled cockles are great for sharing and also as a starter.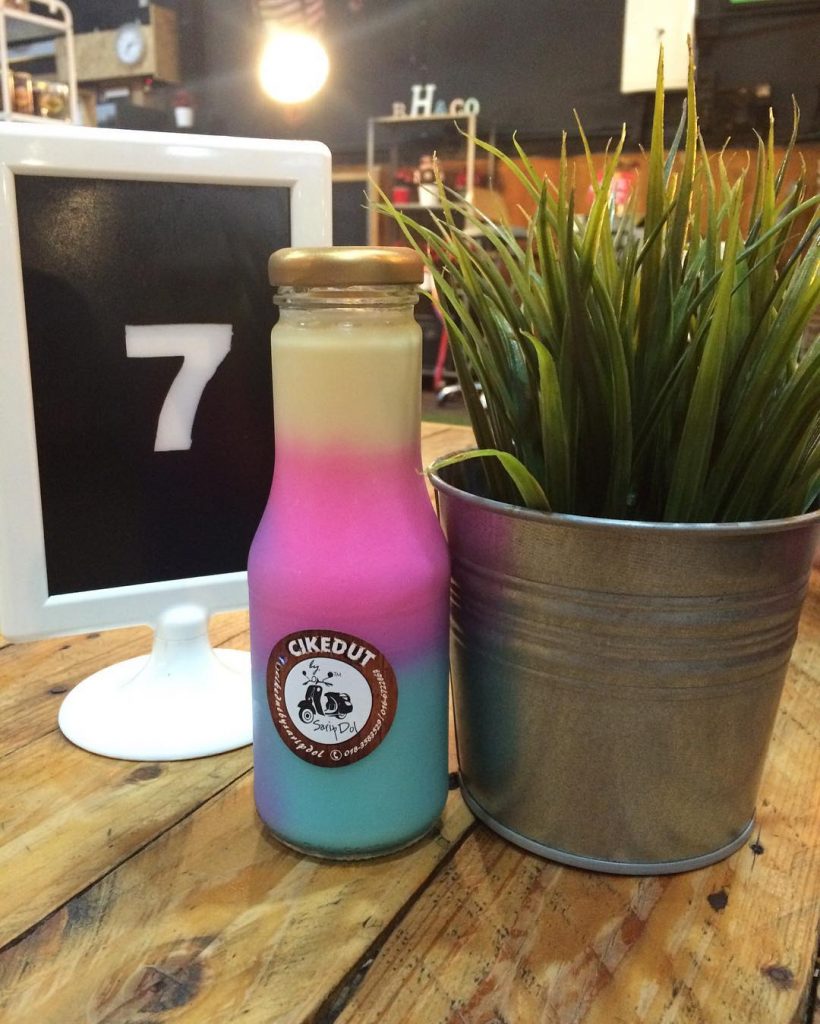 What better way to end your meal by having a cikedut which is a colourful drink. If you wonder how it tastes like, the flavour is similar to Paddlepop, the rainbow ice cream.
Brotherhood & Co
Hours: Daily, 11am-12am
Address: Jalan Plumbum Aa 7/Aa, Seksyen 7 Shah Alam
Website: Brotherhood & Co
Tel: 03-5523 7001
Feature Image Credit: Brotherhood & Co