The current Miss Universe Malaysia title is held by beauty queen Kiran Jassal, a 20-year-old who was crowned the title on January 30th, 2016. The elegant beauty recently unveiled the outfit that she would be wearing for the national costume and evening gown segments of the 65th Miss Universe pageant.
The upcoming pageant will be held exactly a year after Kiran was crowned and netizens got a preview of her outfits via the official Miss Universe Malaysia Instagram page.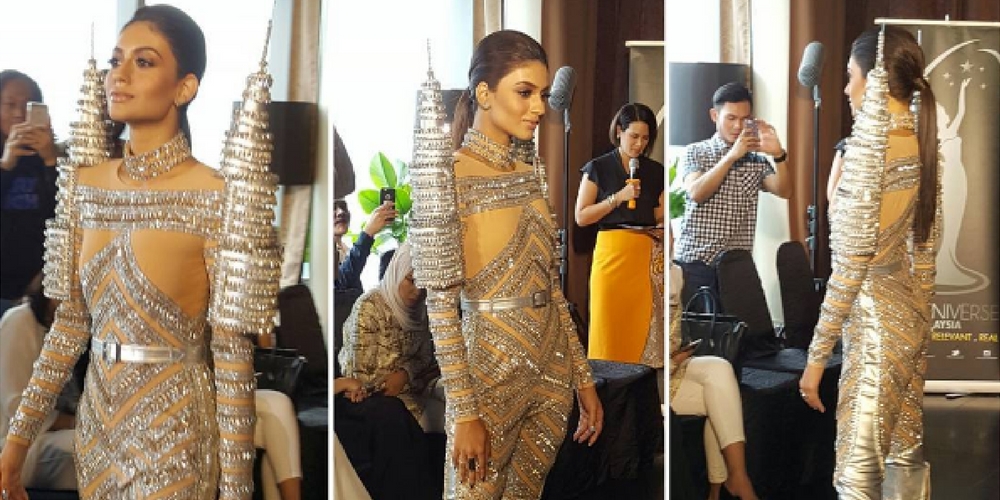 For the national costume segment, Kiran Jassal will be wearing a costume inspired by the Petronas Twin Towers. The sparkly costume has the majestic twin towers on either side of Kiran's shoulders and it has a futuristic appeal to it.
One social media user stated her comment: "I love it" and another congratulated designer Rizman Ruzaini on their good job in incorporating the twin towers onto Kiran's costume.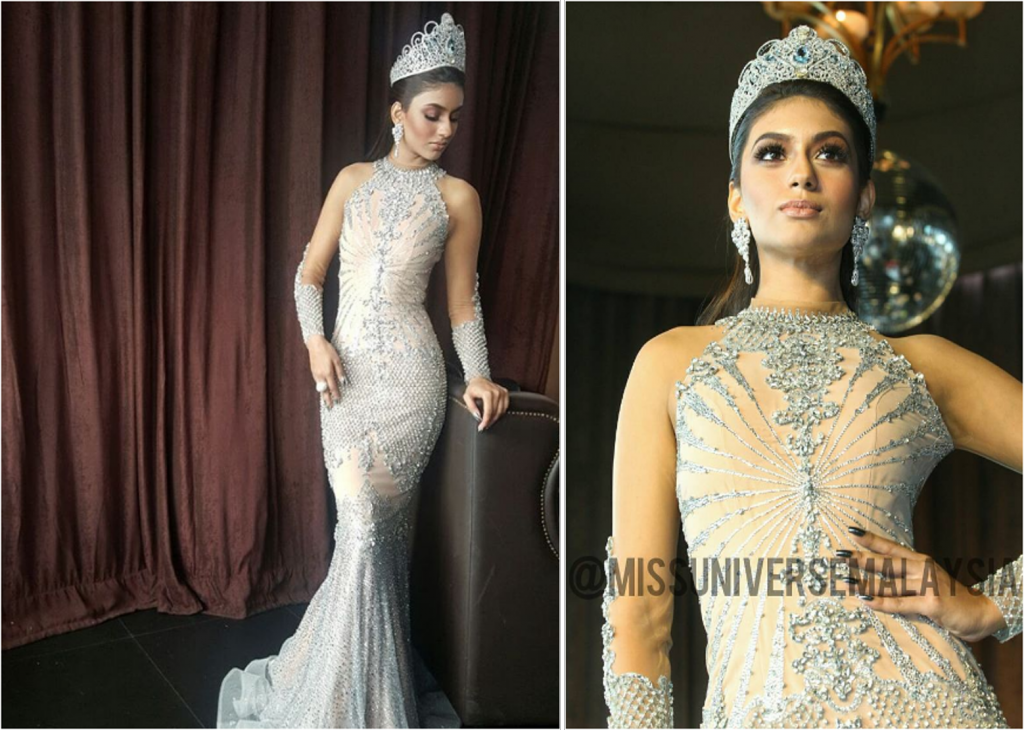 Kiran also unveiled the glamorous evening gown which she will be wearing during the evening gown segment of the pageant which will be held at the Philippines. The diamond-encrusted form fitting gown is in a mermaid style and it is also designed by Rizman Ruzaini.
Malaysians can look out for both these stunning outfits during the upcoming broadcasting of the 65th Miss Universe competition.
Feature Image Credit: Miss Universe Malaysia Instagram page