Recently, a Malaysian couple patronised a pan mee restaurant in Puchong. The pair had visited the place once a month in the past as the food is priced reasonably. Unfortunately, their most recent visit will also be their last.
Facebook user Kelly L Pui Yee posted a social media update about her bad encounter. "I don't usually complain but this is really unacceptable," she started off her post.
During their most recent visit, Kelly's boyfriend had discovered a small snail in his pan mee. When they requested to change the bowl to a new one, the staff obliged and provided a new bowl of pan mee.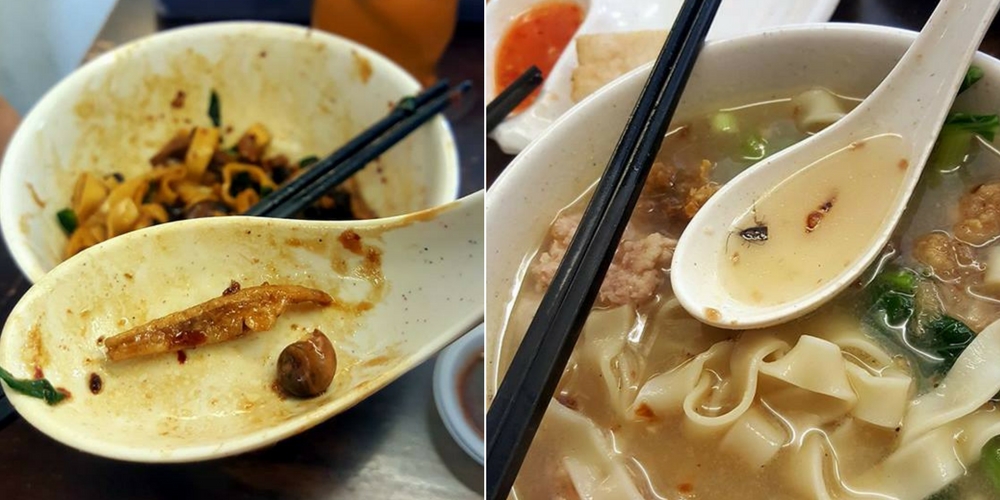 Unfortunately, this was not the end of their misfortune.
While enjoying her meal, Kelly noticed half a cockroach in her pan mee as well. She shared, "I called, and the same staff came again, I asked him to call his lady boss here. The lady boss came and the first question she asked is "Got problem again?" I said: "You see" and I showed her the cockroach in my pan mee. She just said "Aiyo" and took away the bowl."
Even though Kelly knew from her boyfriend's experience that they would change another bowl of pan mee for her, she had already lost her appetite. Hence, she told the staff that they did not have to replace her bowl of pan mee anymore as she did not want it.
Kelly ended her post with how she was disappointed with the restaurant as she did not even receive a simple apology from the staff nor the boss. "Thumbs down" she said, regarding her experience at the Puchong pan mee restaurant.
Feature Image Credit: Kelly L Pui Yee