Mont Kiara is known to be a Korean BBQ haven and eateries are aplenty here. Along with the host of restaurants and cafés, there are also a multitude of dishes to choose from. Sometimes, skimming through their menu alone would be enough to give one a headache because we would most certainly be spoilt for choice.
Trying out their signature dishes would then be a safe bet. Here are 8 eateries in Mont Kiara and their signature dishes as per what's recommended by past guests. From pork chop to chocolate brownies, here is a guide on what exactly you should order while you're visiting these 8 eateries in Mont Kiara.
1. Wanderlust Café
This eatery focuses more on a modern design for their interior as well as simple decors to make it look contemporary. Not only that, the glass bottles which are hung up to resemble chandeliers make this place unique. The royal blue walls match well with the wooden floor and furniture too, making the place feel calm and artsy.
Of course, when it comes to food, they never fail to present scrumptious meals either. If you love porky dishes, Wanderlust know its way to your heart, with what else but food. Their sous vide pork chop is grilled and paired with miso-mustard cream. After a heavy meal, we will still always have space for desserts. With that, Wanderlust's matcha pudding with raspberry sauce would be a good dessert to try out.
Signature Dishes: Sous Vide Pork Chop, Herbed Potatoes, Baby Spinach Salad, Miso-Mustard Cream + Matcha Pudding with Raspberry Sauce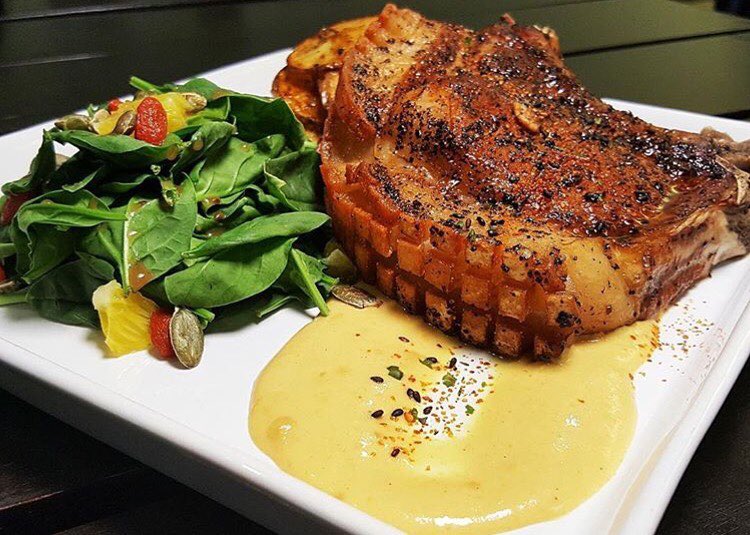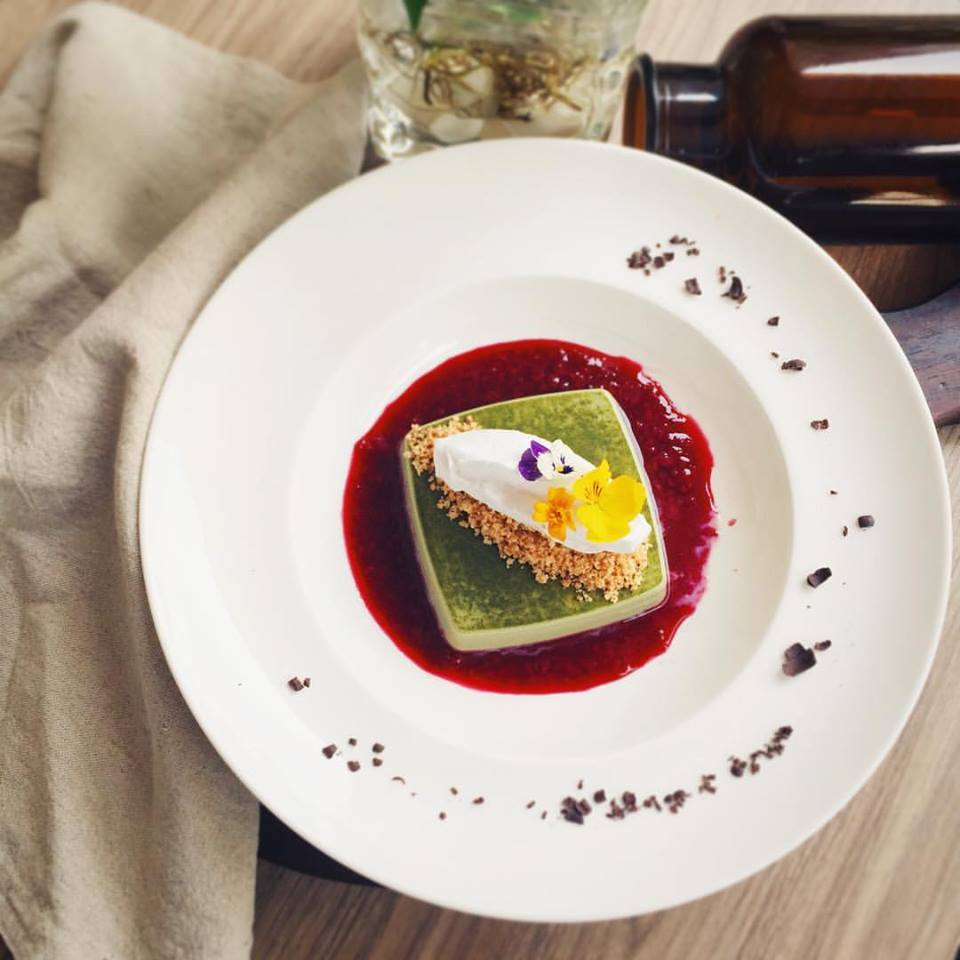 Hours: Monday-Friday, 8am-9.30pm, Saturday-Sunday, 9am-10.30pm
Address: 10, Jalan Solaris 4, Solaris Mont Kiara, 50480 Kuala Lumpur, Wilayah Persekutuan Kuala Lumpur
Website: Wanderlust KL
Tel: 03-6211 9688
2. Brewmen Café
Brewmen is any coffee junkie's haven. Even though the whole interior is as simple as it can get, the main point would be the caffeine they are serving. There are also random pieces of artwork and cup holders adorning the walls to give it the Brewmen touch.
Definitely, this place is all about coffee but their meals also do not disappoint. If you want something heartier, their Korean fried chicken and aglio olio would definitely make for a good dish to have. The chicken complements the pasta well, making it a complete meal. As for desserts, the Smor'ffle is also a hit among customers. It is made of tasty, crispy waffles and marshmallows topped off with chocolate cream and vanilla ice cream.
Signature Dishes: Korean Fried Chicken & Aglio Olio + Smor'ffle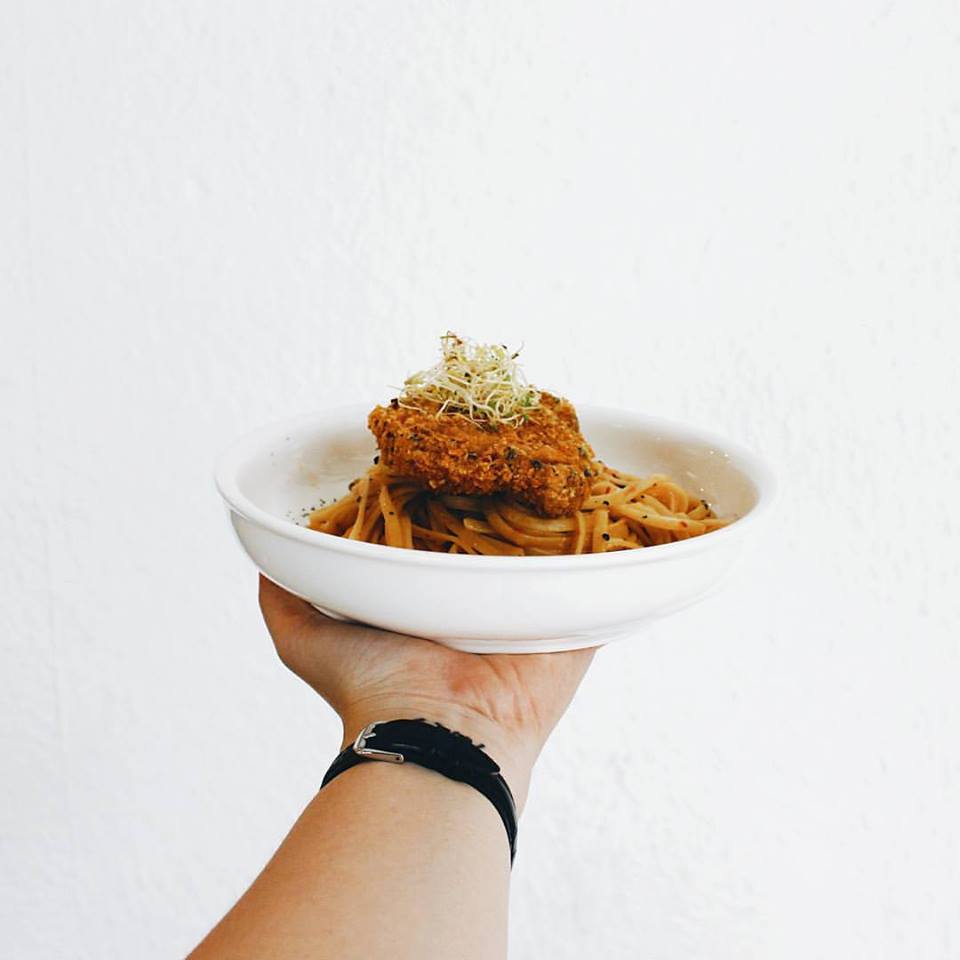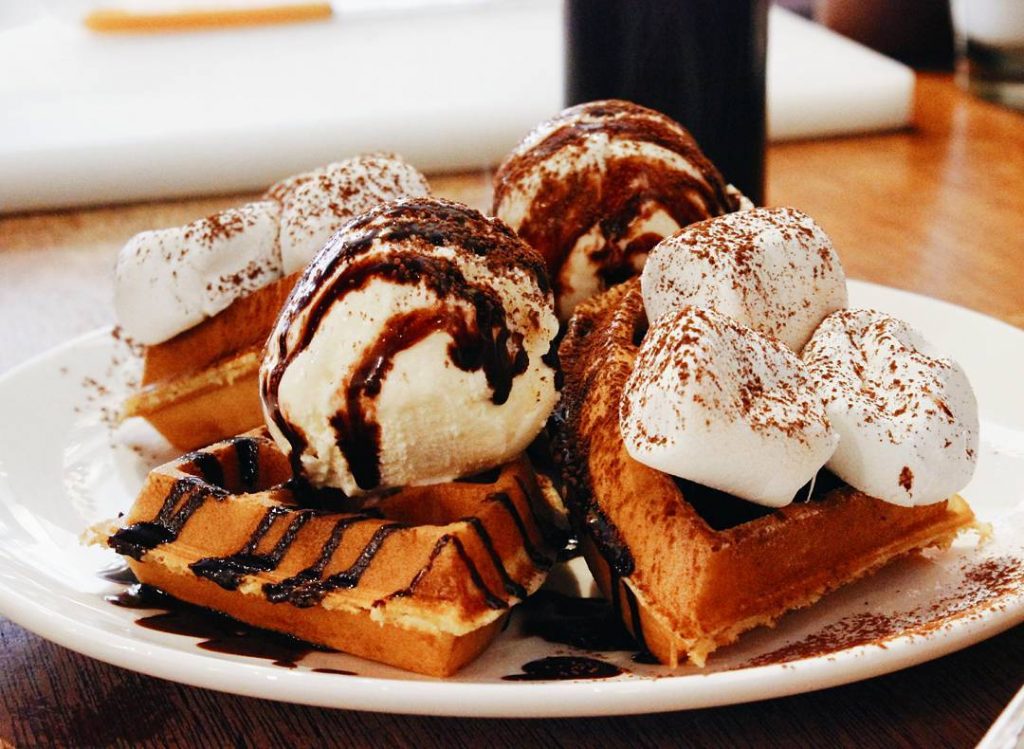 Hours: Tuesday-Sunday, 10am-11.30pm
Address: 6, Jalan Solaris 4, Solaris Mont Kiara
Website: Brewmen Coffee
Tel:  03-6211 8829
3. Lewisgene Café
The moment you enter this café, you would feel like you have been transported back to the 70's with their cool, classic interior. Their meals are equally as imaginative.
Who would've thought that waffles can be used as a substitute for toast in breakfast platters? With this combination, it totally changes the way we view breakfast platters for sure! Right after having a savoury meal, why not sample some desserts as well? One must-try here is the dessert waffles which has been topped off with chocolate wafers and ice cream.
Signature Dishes: Waffle Platter or French Toast Platter + Ice Cream with Waffles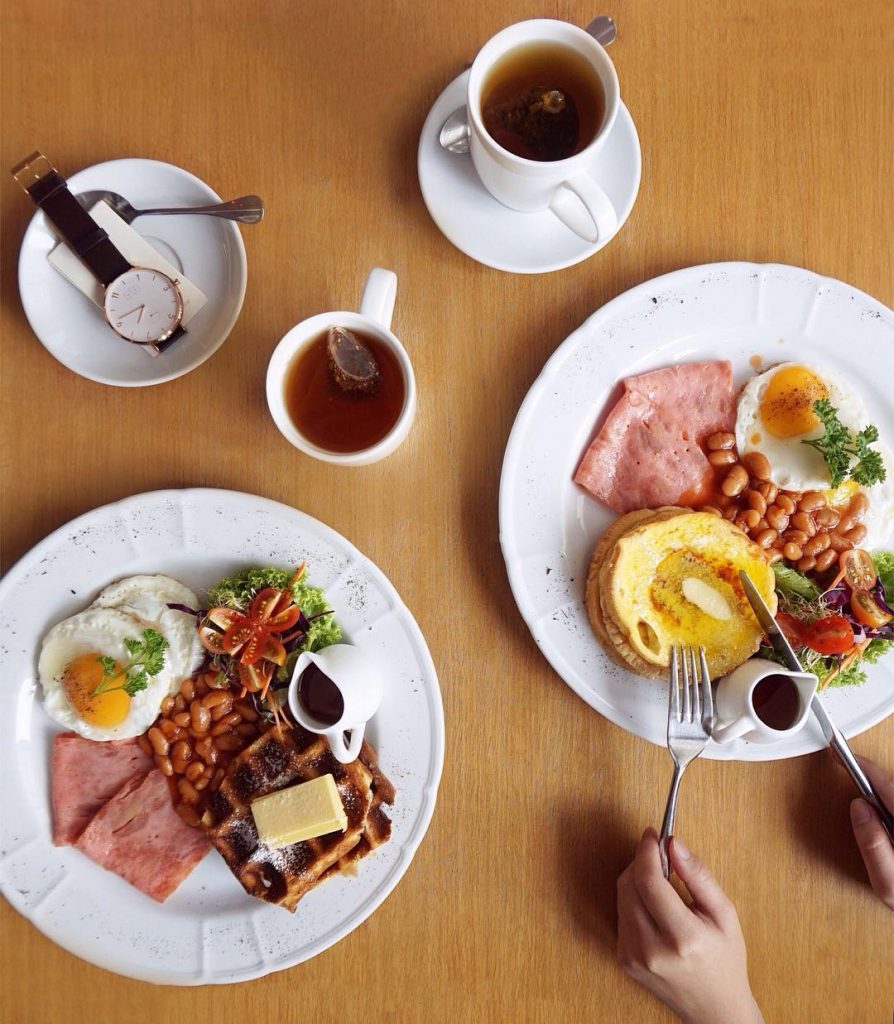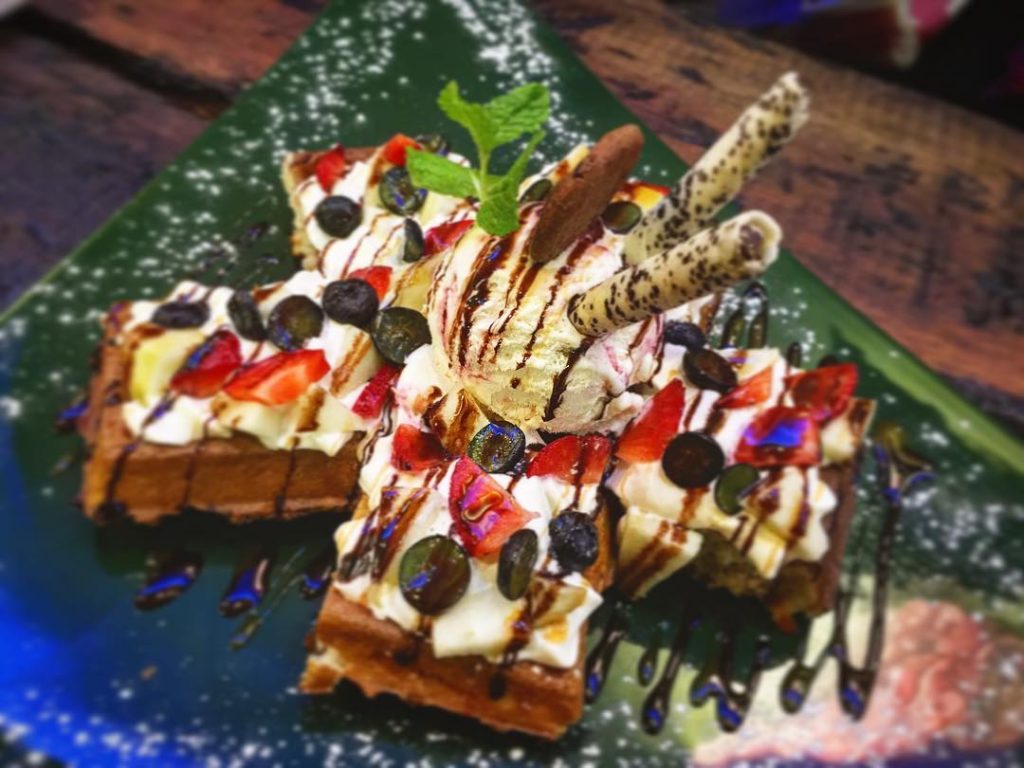 Hours: Daily, 10am-12am
Address: No 2-1, First Floor, Jalan Solaris 3, Solaris Mont Kiara
Website: LewisGene Cafe
Tel: 017-639 2788
4. Pretz n'Beanz Café
This eye-catching eatery uses a lot of red and brown hues and this has successfully made the café look bright and inviting. It is an ideal place for students and families to hang out.
Pretz n'Beanz Café is known for their baked pretzels which is served with a grand total of 9 different types of dipping sauces. Flavours range from sweet, sour and even savoury. Besides pretzels, the cheesy meatball with fries dish is also a good choice especially if you enjoy tucking into some creamy meatballs accompanied by the crunch of fries.
Signature Dishes: Pretzel with 9 Dippings + Cheese Meatball with Fries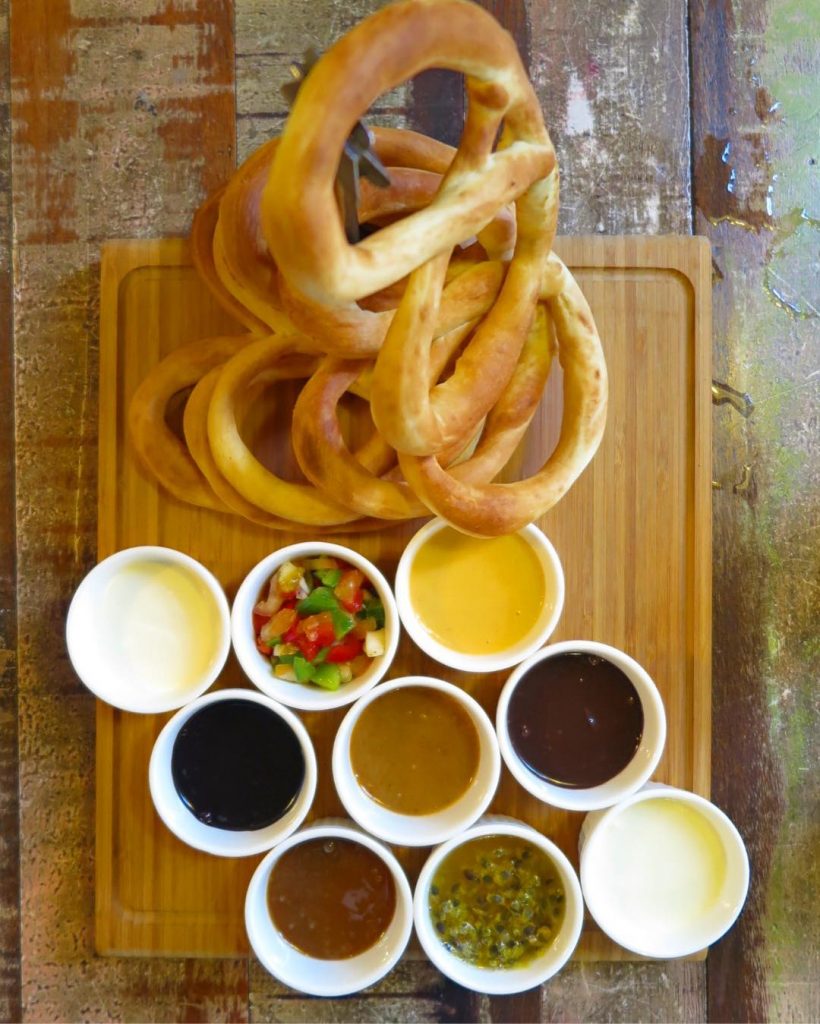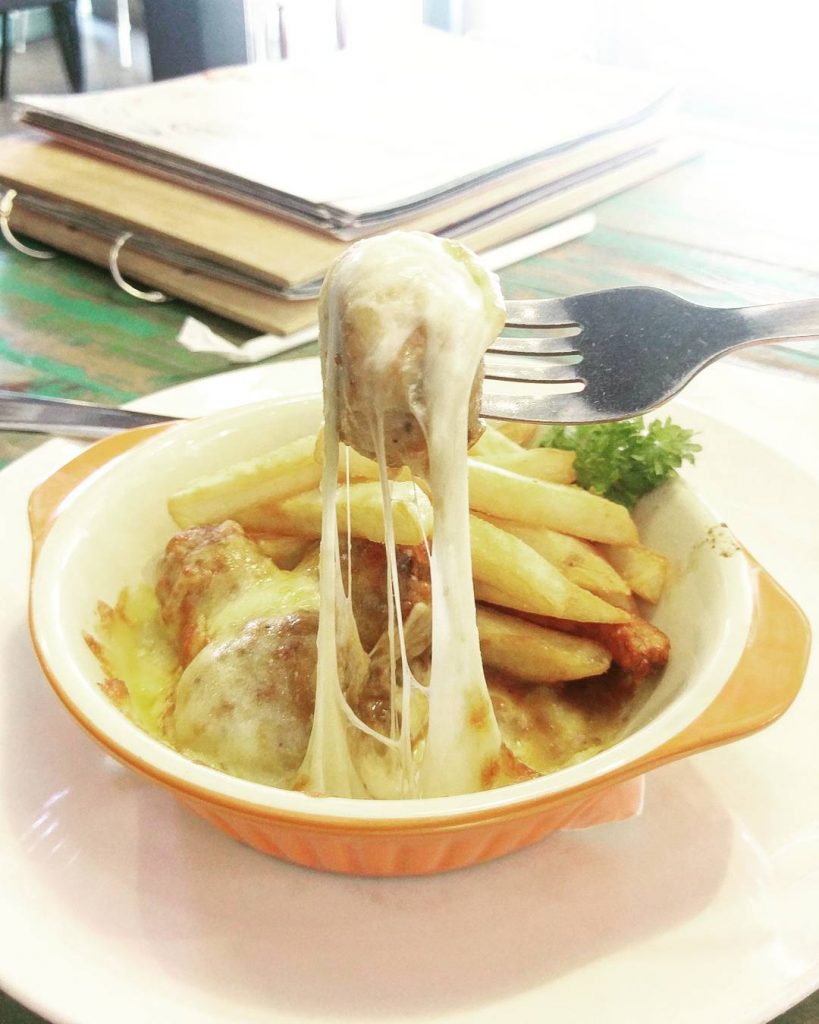 Hours: Sunday-Thursday, 7.30am-12am, Frida7 & Saturday, 7.30am-1am
Address: 22, Jalan Solaris 4, Mont Kiara
Website: Pretz n' Beanz
Tel: 03-6204 9733
5. Ministry Of Coffee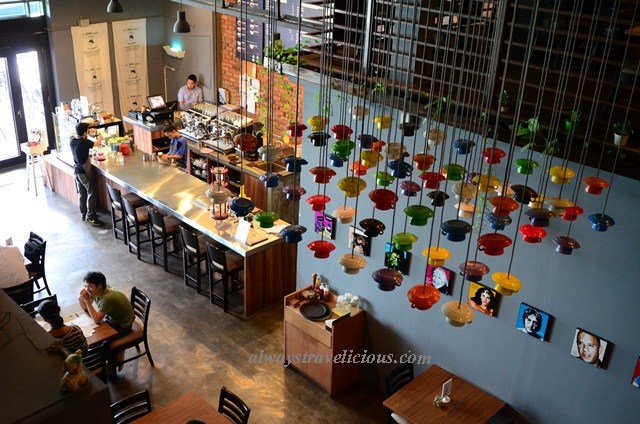 Ministry Of Coffee might sound like it's a governmental agency. It's in fact a lovely little coffee place. Once you step in, be invited by a series of photo frames adorning the wall. They focus on unique decorations and that is what makes this hidden gem interesting. They also take their coffee seriously, what with the cups and saucers used as lights and decor as well.
Besides their coffee, this eatery's cream poached chicken covered in classic carbonara is a good choice for pasta lovers. Besides that, the succulent chicken confit and pea mash has just the right amount of sausage gravy, making it a balanced dish indeed.
Signature Dishes: Creamy Poached Chicken + Chicken Confit and Pea Mash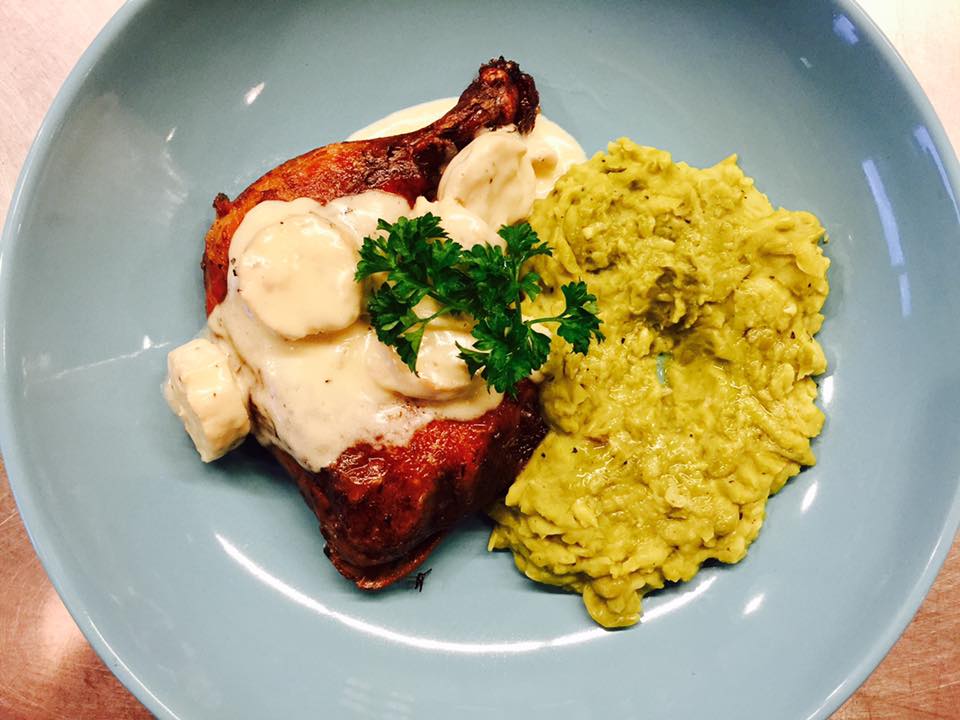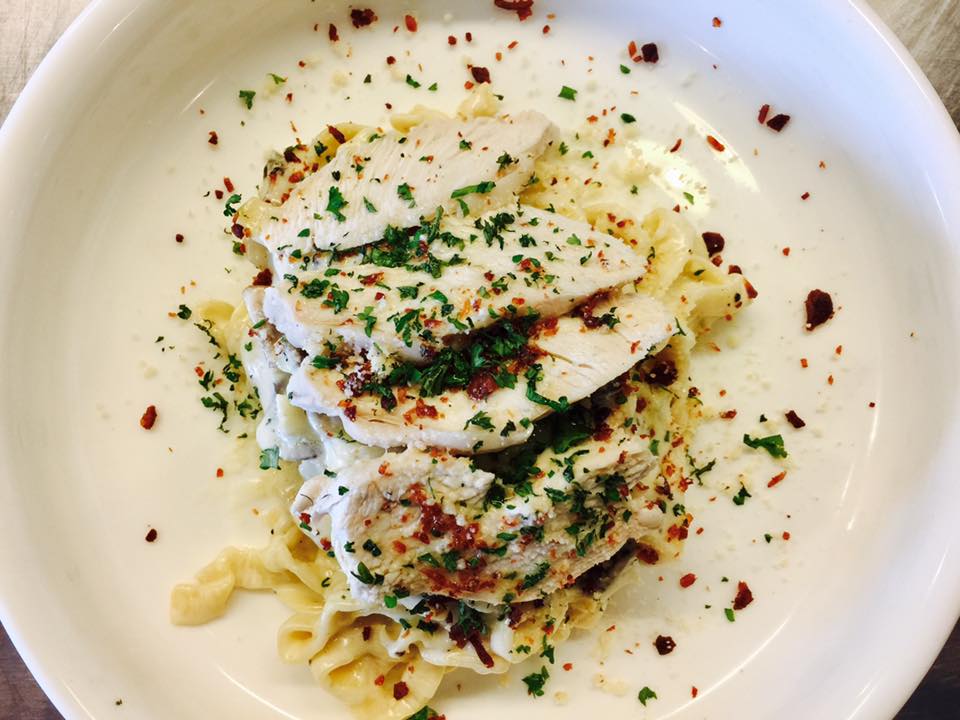 Hours: Daily, 10am-12pm, Tuesday Closed.
Address: J-G-09, SohoKL, Jalan Solaris, Solaris Mont Kiara, Mont Kiara
Website: Ministry of Coffee
Tel: 03-6211 5531
6. 3 Idiots Café
3 Idiots Café might sound like a movie. It is also the name of a café in Mont Kiara. The reason why it is named as such is due to the fact that the 3 founders possess quirky personalities. They decided to name the café after themselves. At 3 Idiots, the furniture is insta-worthy due to the fact that most of them are carved from wood to give it the true hipster look.
As for their meals, one of 3 Idiot's signature dishes is the famous beef noodles. The broth of this dish is balanced well with herbs and spices. The meat itself is tender and it pairs well with the fresh vegetables and noodles. For a lighter option, peanut butter toast with honey is definitely another recommended one!
Signature Dishes: Beef Noodle + Peanut Butter Toast with Honey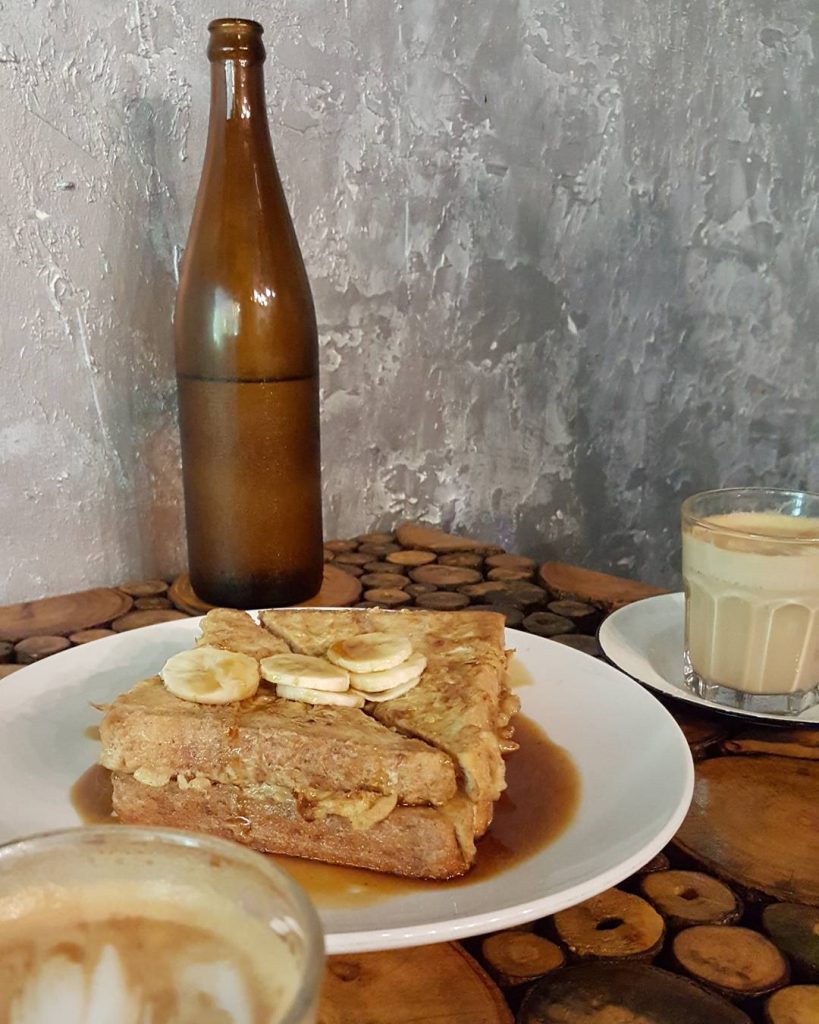 Hours: Daily, 8am-6pm, Sunday Closed.
Address: E-0G-02 (Block E, G Floor, Unit No 2) No 2, Jalan Kiara, Plaza Mont Kiara, Mont Kiara
Website: 3 Idiots Cafe
Tel: 03-6211 1121
7. The Midnight Baker Bakery & Café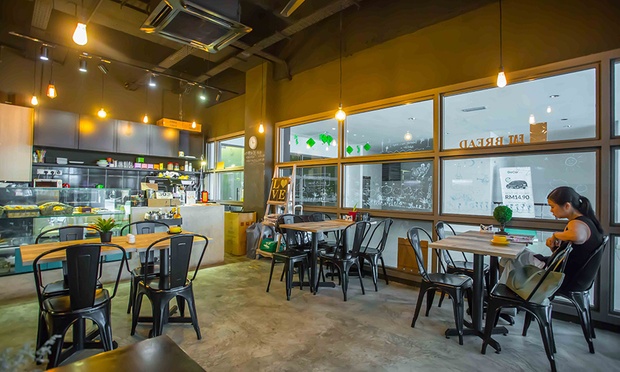 Nope, this eatery is not open till midnight despite its name. You would certainly hope that they do though due to one standout dish. That is none other than the decadent chewy and fudgey brownies. It's just the right portion size and it would hit the right spot for those who enjoy chocolatey dishes.
The breakfast platter is also packed with flavours and it has everything to make it the ideal meal to kickstart one's morning. This dish consists of creamy scrambled eggs, tomatoes, sausages, beans, mushrooms and bread.
Signature Dishes: Breakfast Platter + Chewy and Fudgey Brownies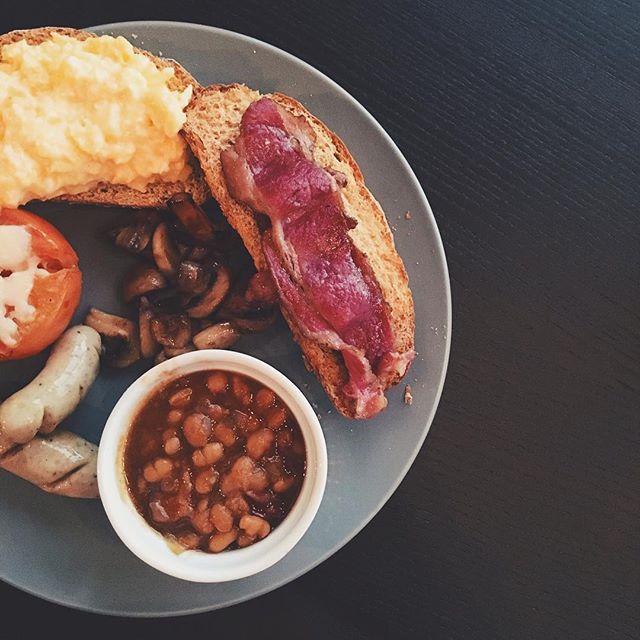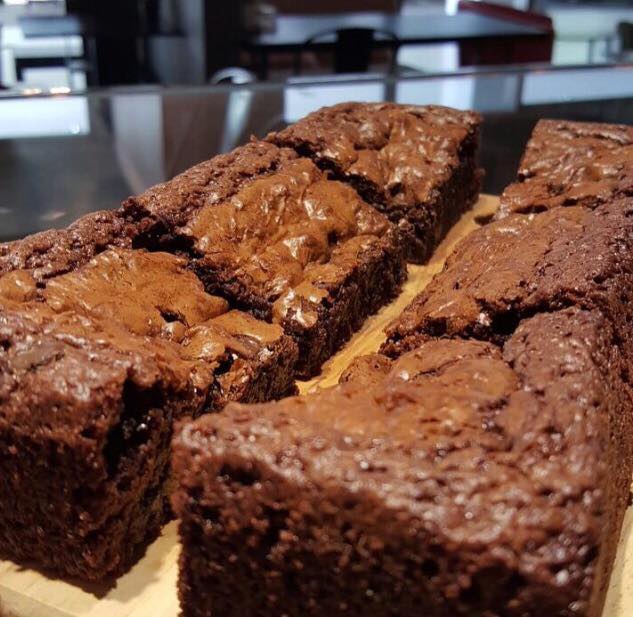 Hours: Daily, 8am-5pm
Address: LG 1-3, Seni Mont Kiara
Website: The Midnight Baker Bakery & Cafe
Tel: 03-6211 1090
8. Square Q Café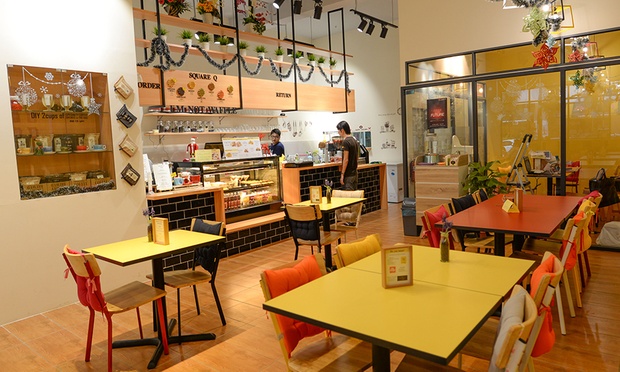 Square Q Café will make anyone happy just by the colour and decor of their eatery. Yellow and orange colours are known to bring out the happiness in a person and with a happy mood, your food will taste equally as good.
The Q Egg Toast is definitely a must-try as the bread has been covered in eggs and cooked nicely. It has a souffle-like texture and is served with some honey on the side too. The next dish that you should sample while here is the waffle platter which has just the right amount of crisp. It is also paired with some gelato ice cream and fresh fruit to make it a complete meal.
Signature Dishes: Q Egg Toast + Waffles Platter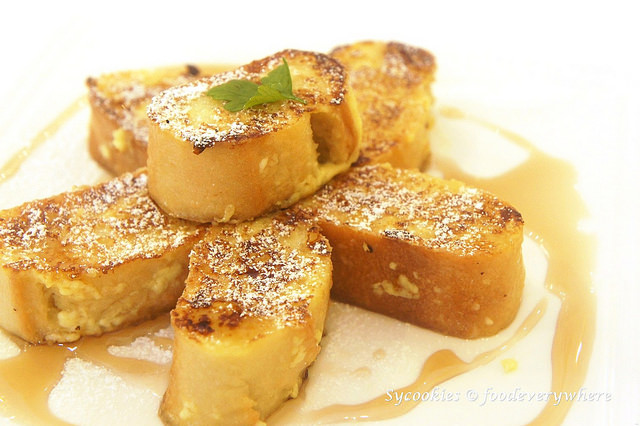 Hours: Daily, 11am-11pm, Tuesday Closed.
Address: 11, Jalan Solaris 3, Solaris Mont Kiara
Website: Square Q Cafe
Tel: 03-6206 4828
Feature Image Credit: Wanderlust KL & @michellectting