Earlier today at 3.30pm in the evening, the bridge connecting Mid Valley to KL Eco City collapsed. According to The Star, at least 4 are injured and 3 others are under critical condition.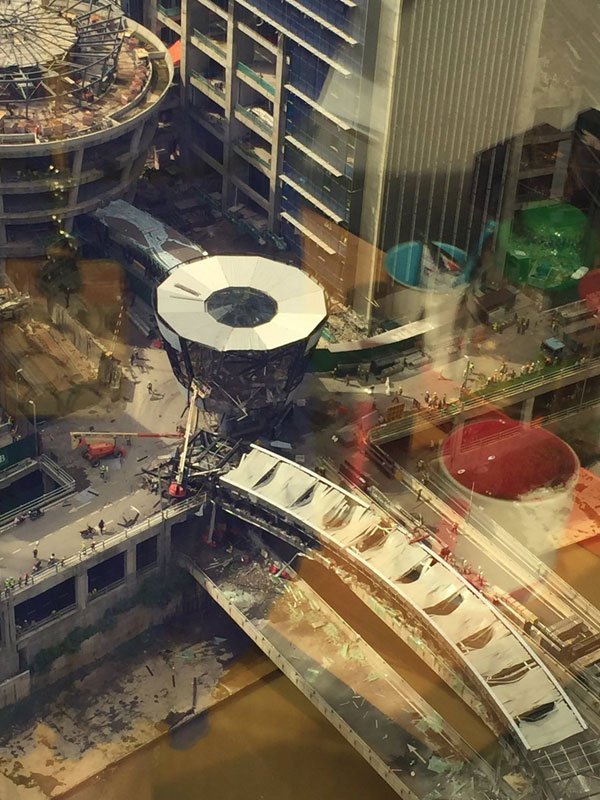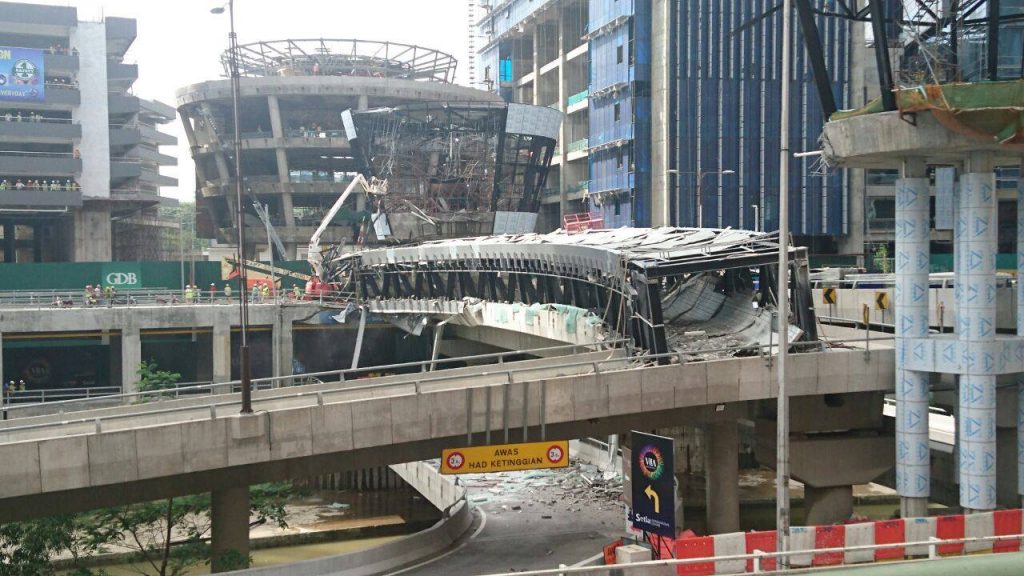 The bridge was still in the process of being built when it collapsed due to unknown reasons at the time of reporting. The fire and rescue department was immediately dispatched to the scene of the collapse.
We're unsure of who took these pics, please let us know and we will credit accordingly.
Feature Image Credit: China Press