Bandar Mahkota Cheras is a food haven and one of their newest players in the food industry is Grey N Blue Café. Grey N Blue is a 3-storey food place with just about any cuisine under the sun.
They are triple the size of an average café and that means that they would perhaps have triple the size of an average eatery's menu as well. As such, Grey N Blue boasts 100+ dishes from Western to Asian and even vegetarian fare.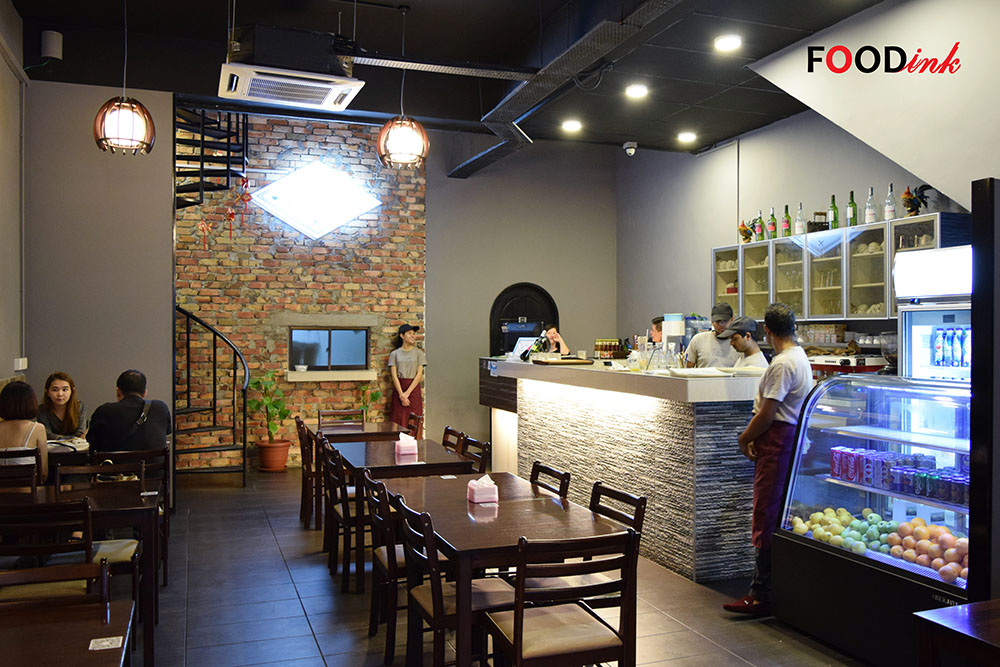 They have plenty of sweet and savoury dishes that are made from scratch to ensure that they are of the freshest quality. From breakfast to supper, this place can satisfy your taste for something delicious.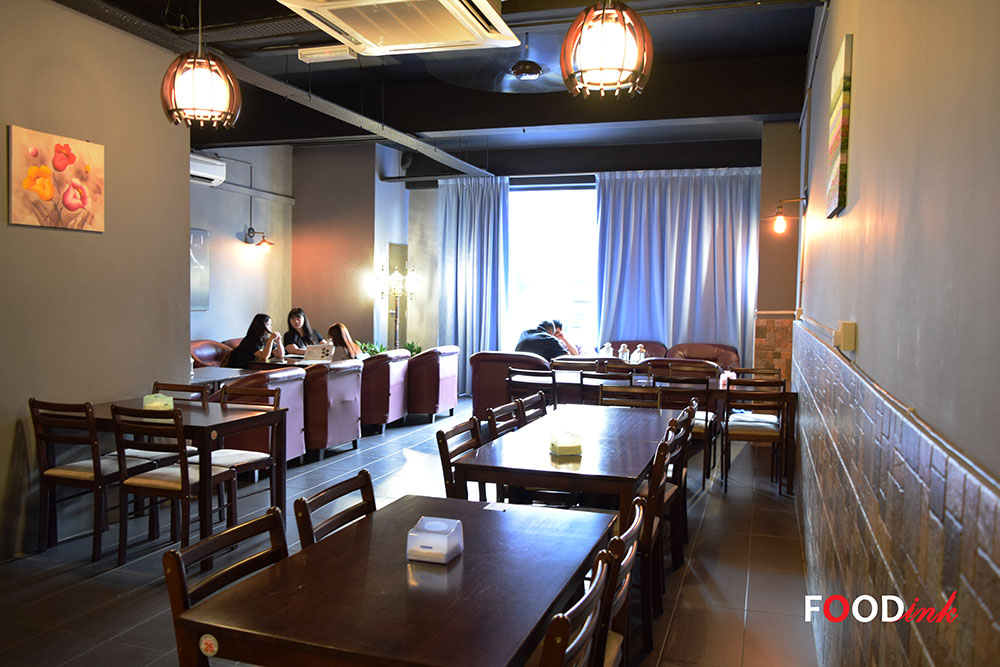 The interior itself is very cosy and the colour of the walls is painted in calming colours of blue and grey. The ground floor of this eatery is generally reserved for smaller groups of four to six whereas bigger groups can have their meals upstairs.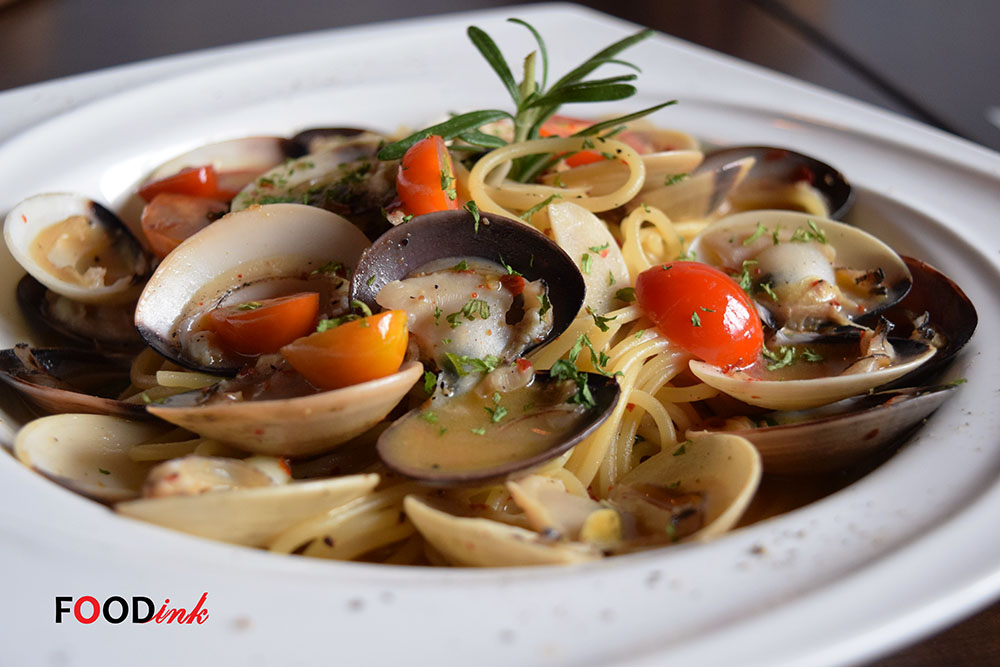 If you are into Western cuisines, you should try out their Spaghetti Vongole which is spaghetti cooked with clams, garlic, chili flakes and white wine.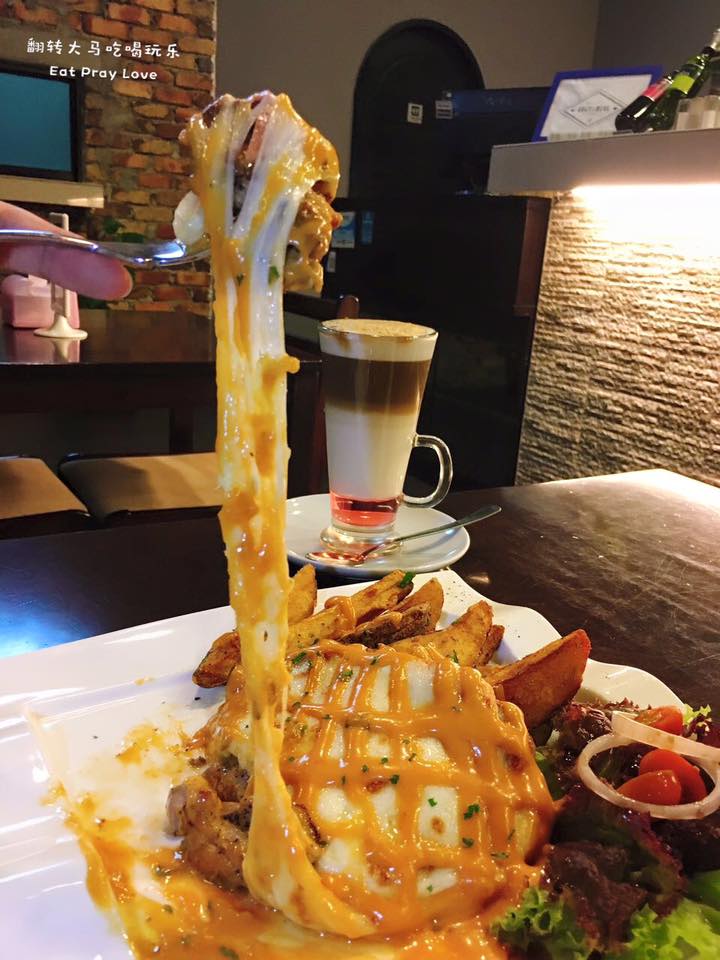 Everyone loves cheese and their cheese chicken chop is a definite must-try. The chewy cheese compliments the tenders chicken well.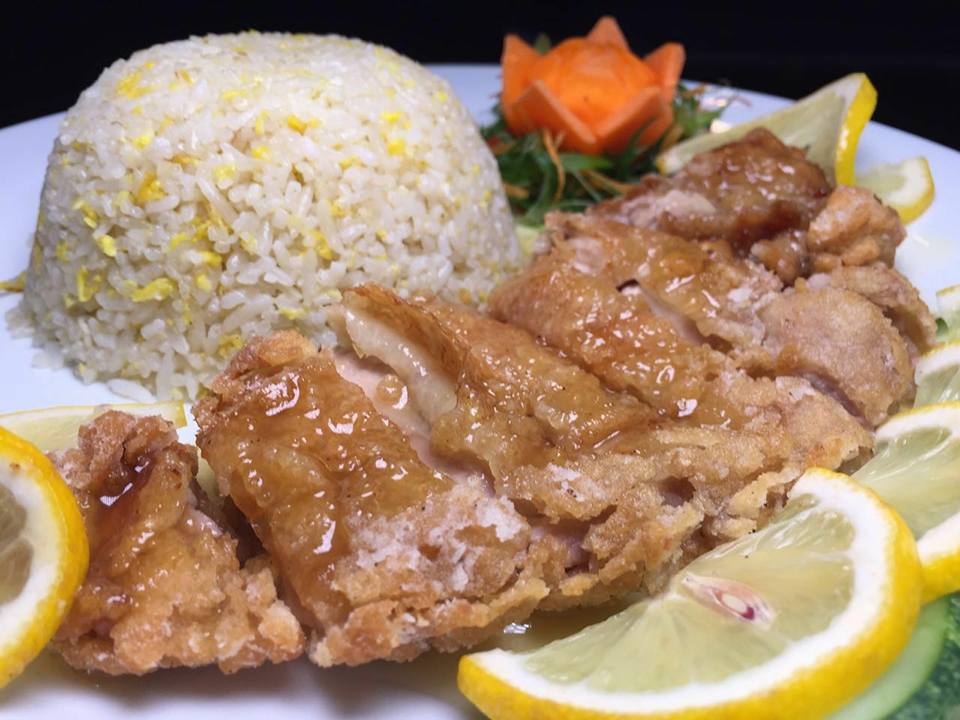 If you wish to try local cuisines, you can order their crispy lemon chicken served with Chinese-style fried rice. It is a dish that has the best combo between sweet, sour and salty all rolled in one.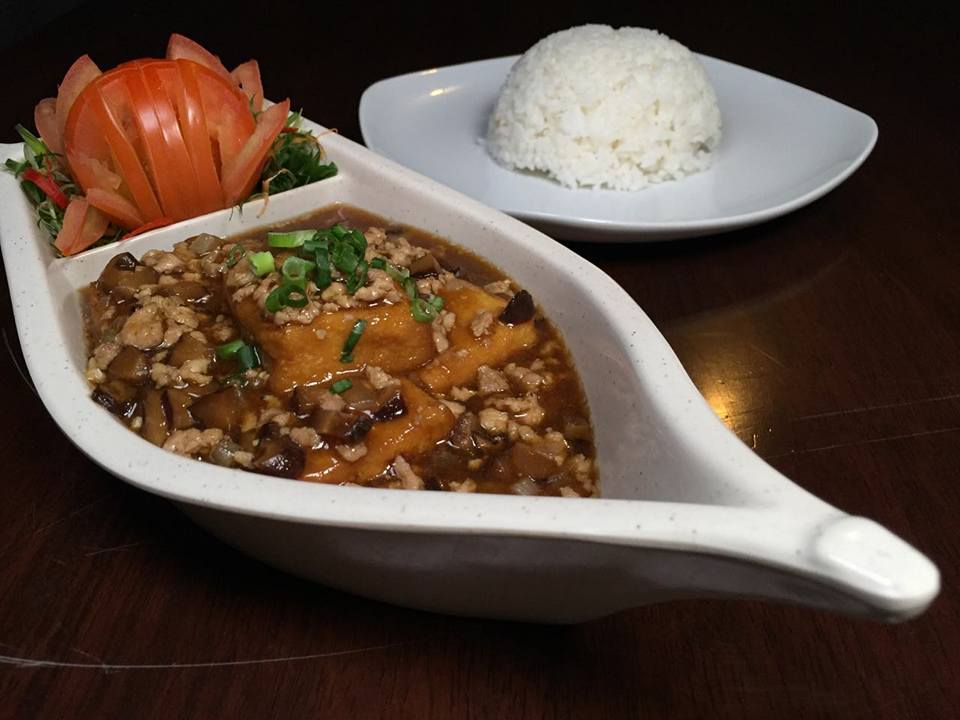 They also have dishes that one would normally find in Chinese restaurants. It includes braised tofu with delicious minced meat gravy, which is delicious enough to make you order another bowl of rice just to have something to eat with the yummy gravy.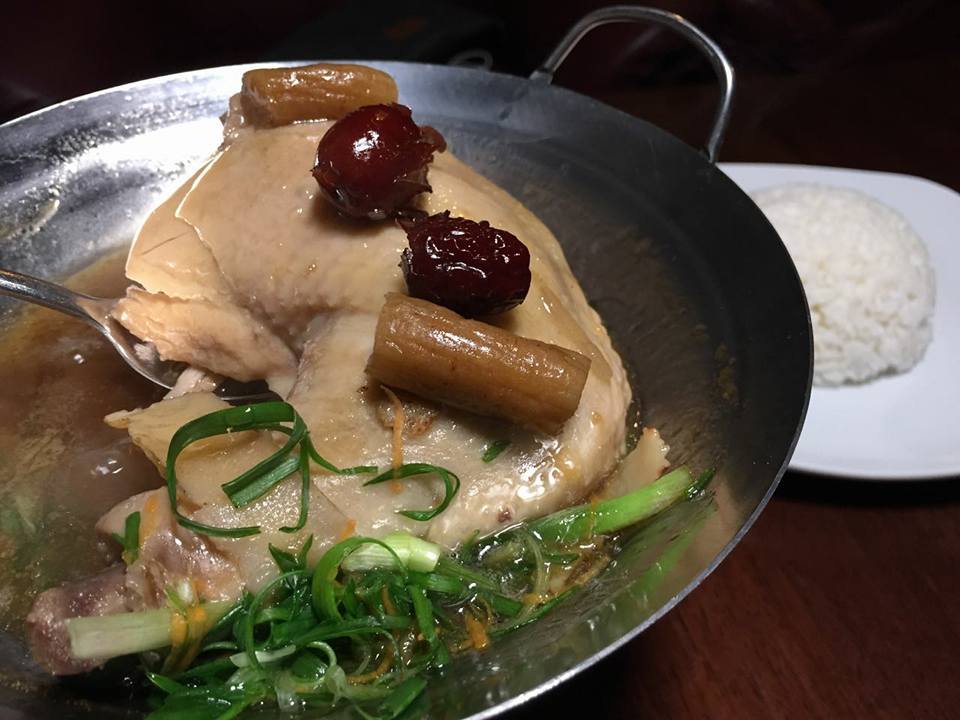 Their chicken thigh braised with ginseng is aromatic, delicious and healthy as well. It is not common that we see this dish in cafés and perhaps that is reason enough to order this dish.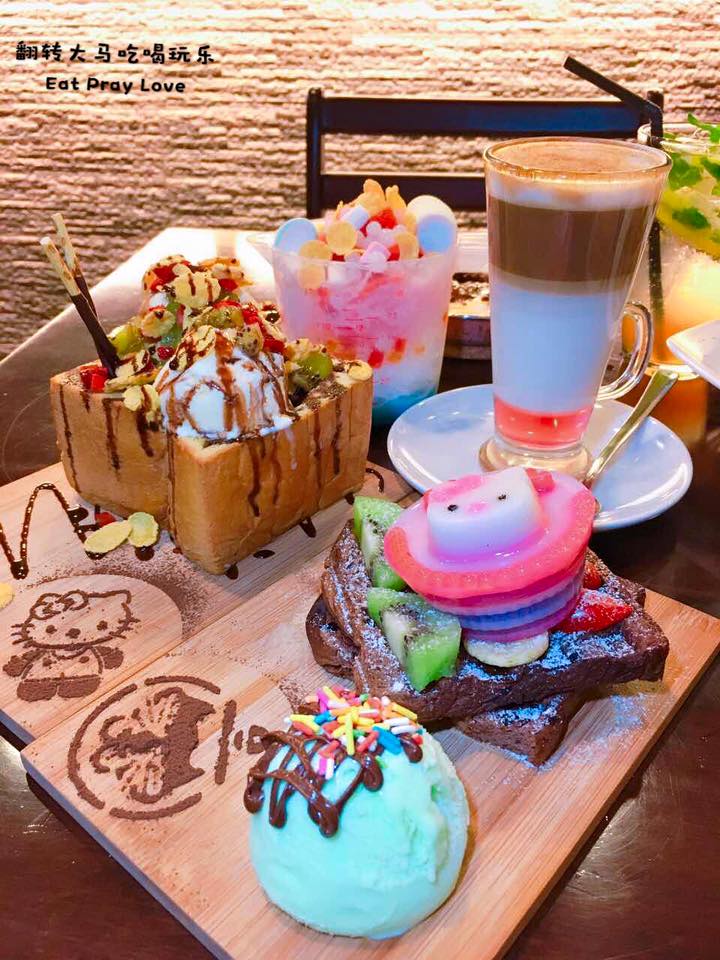 For those with a sweet tooth, this place is definitely a must to visit as they serve toasted bread with ice cream, fruits and jelly which you wouldn't find anywhere else. Not to mention, they make it with cute designs such as Hello Kitty and Doraemon too!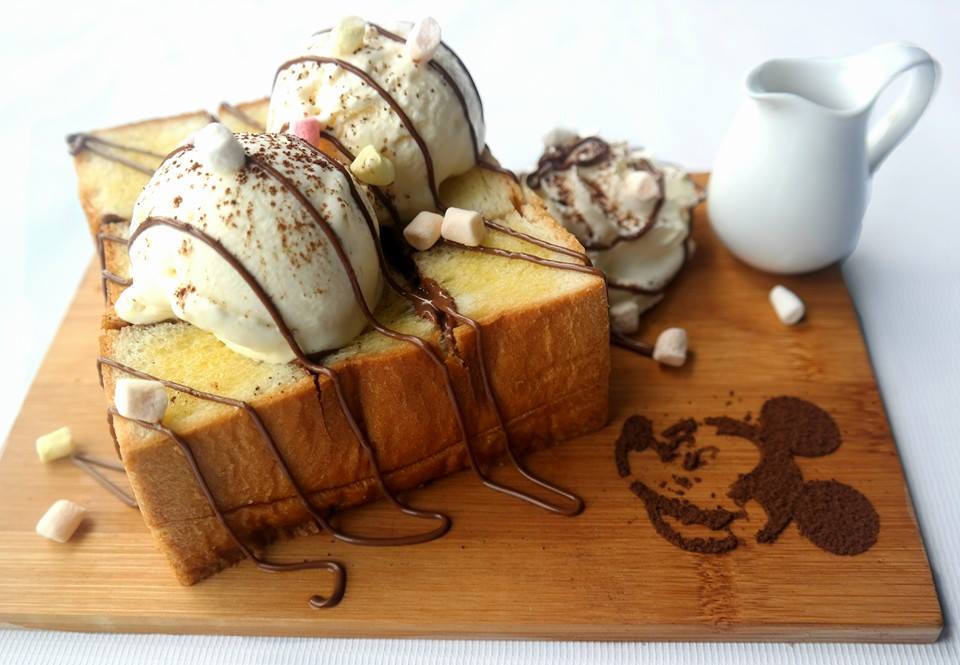 If you want something lighter, you should try their honey toast which is topped off with a decent amount of vanilla ice cream.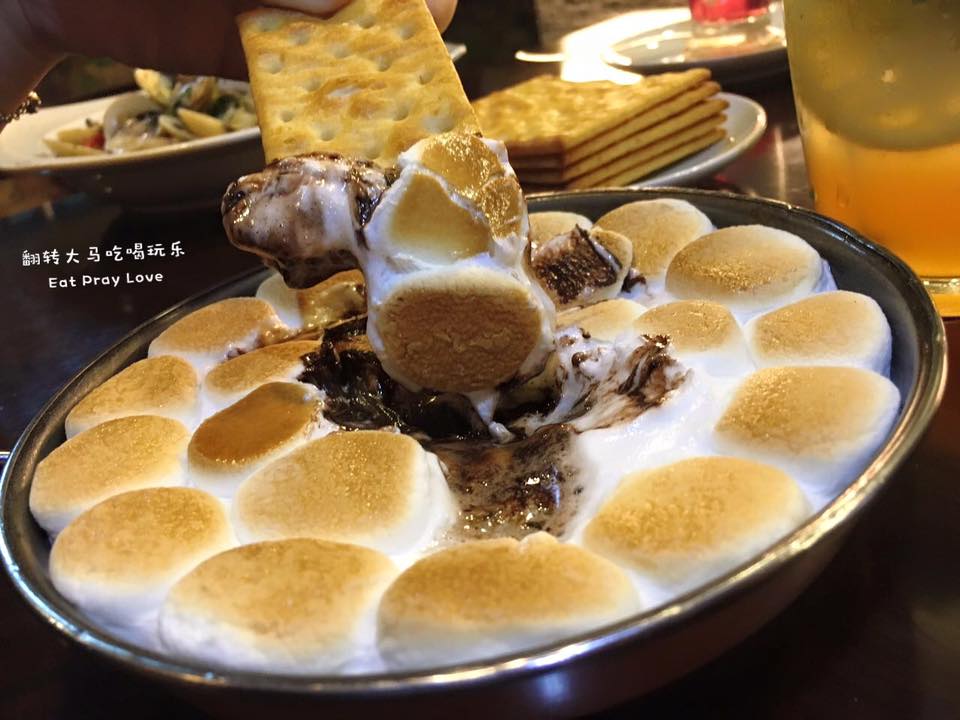 This is one classic dish you must try as s'more dips is considered one of the popular dishes in this restaurant. Where else would you find such a big serving of delicious melted marshmallows mixed with chocolate and a generous serving of biscuit to dip it with as well?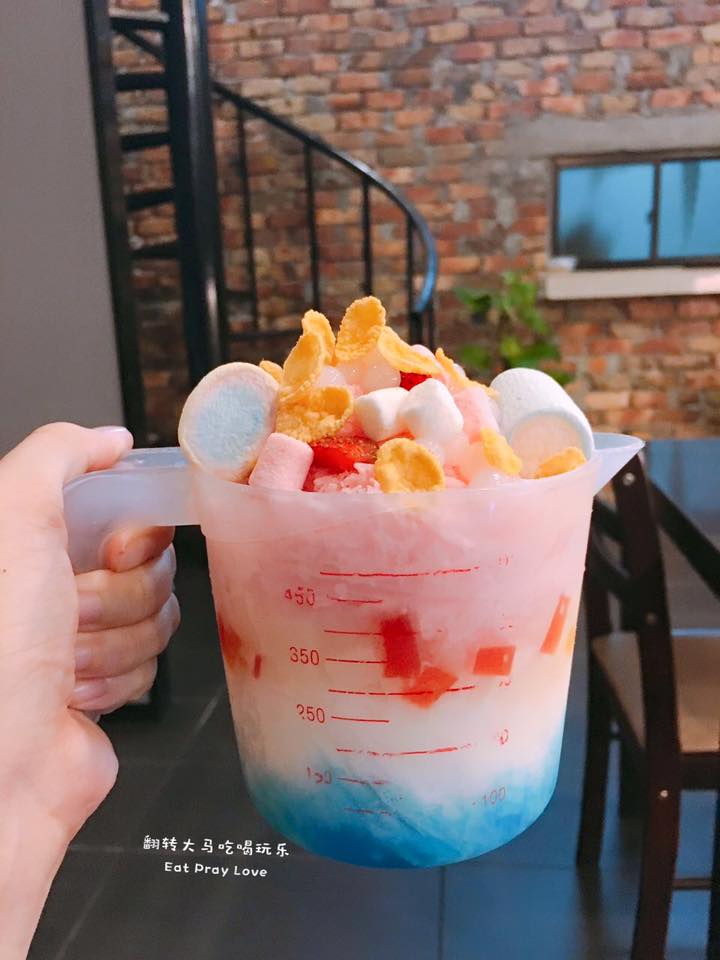 Strawberry Candy is ready to bombard your tastebuds with sweetness. It is made from shaved ice and layered with jelly, cornflakes, marshmallow and berries which make this dish a unique one especially with the three different colours it comes in.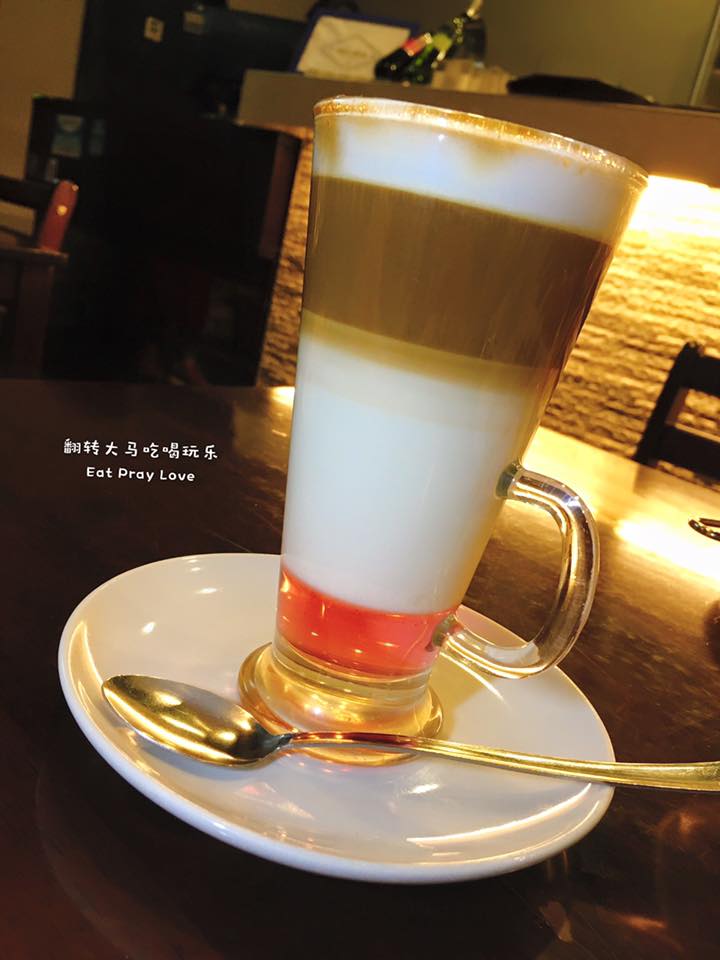 As for drinks, don't forget to order this unique one where the syrup is red, with some white milk in the middle and brown latte on top. Once stirred thoroughly, it is definitely a soothing drink for your soul.
If you ever want to try something new in Cheras, definitely consider Grey N Blue. They have such a wide range of dishes that you can come here several times and still not be able to sample everything that they have. If you're planning a gathering with a big group of friends, they are ready to accept you and your hungry friends to dine here in this large 3-storey café!
Grey N Blue Café
Hours: Tuesday-Thursday: 11am-12am, Friday-Sunday, 11am-1am. (Closed on Mondays).
Address: No.7, Jalan Temenggung 25/9, Seksyen 9, Bandar Mahkota Cheras
Website: Grey N Blue Cafe
Tel: 012 770 8014
Feature Image Credit: Eat Pray Love & Grey N Blue