Shugatori Dessert Café recently opened its doors in Damansara Uptown and the reason why people flock to this new eatery is due to its minimalistic approach to desserts. The café's layout screams simple yet classy at the same time as well.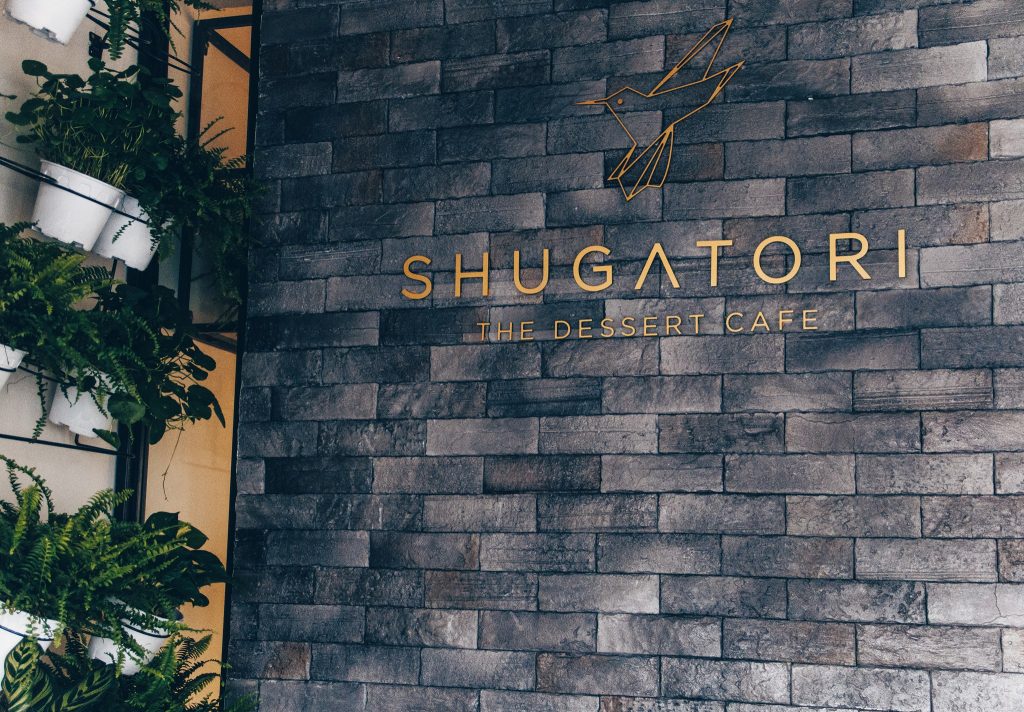 Shugatori's logo is of a hummingbird and it comes as no surprise what it might represent. A mural within the café could be a dead giveaway to what it symbolises.
It says: "Just living is not enough. One must have sunshine, freedom, and a little dessert."
The word 'freedom' can be associated with the hummingbird and how it seeks for freedom. It then finally finds it within the café where the creature can roam freely in the midst of delectable desserts in a minimalistic interior.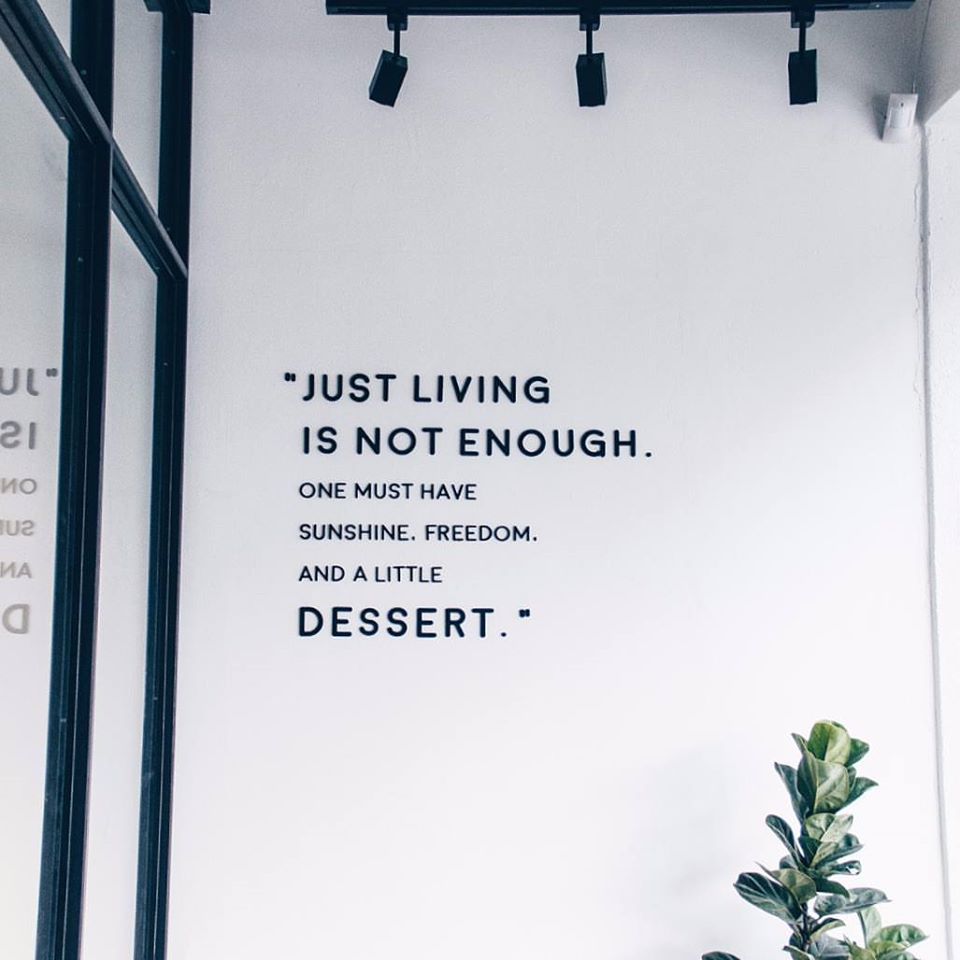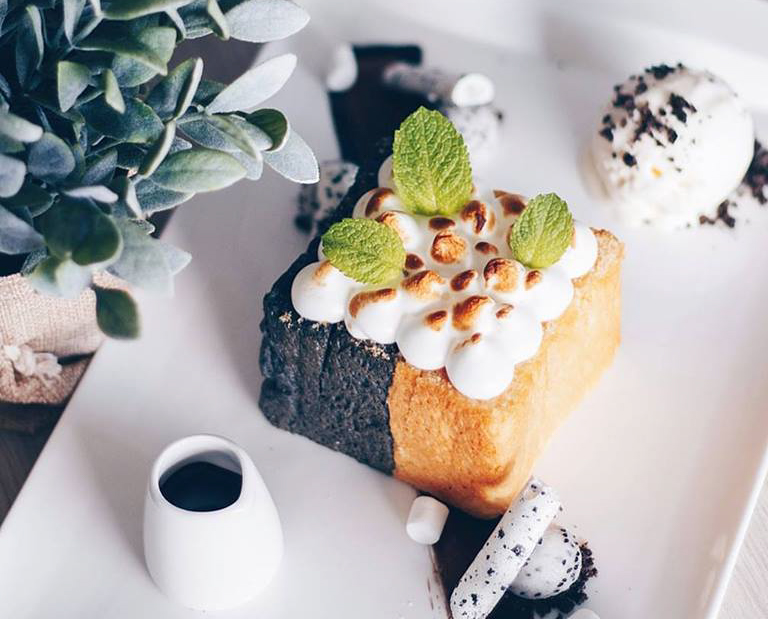 When it comes to their desserts, Shugatori certainly isn't fooling around. Perfection might just be their middle name because even those with OCD would find that their desserts are perfectly designed, so much so that not one marshmallow nor mint leaf is out of place.
The contrasting colours from their wholemeal-charcoal bread is truly a work of art, and it is topped with toasted marshmallows, a dollop of ice cream and some warm chocolate sauce on the side.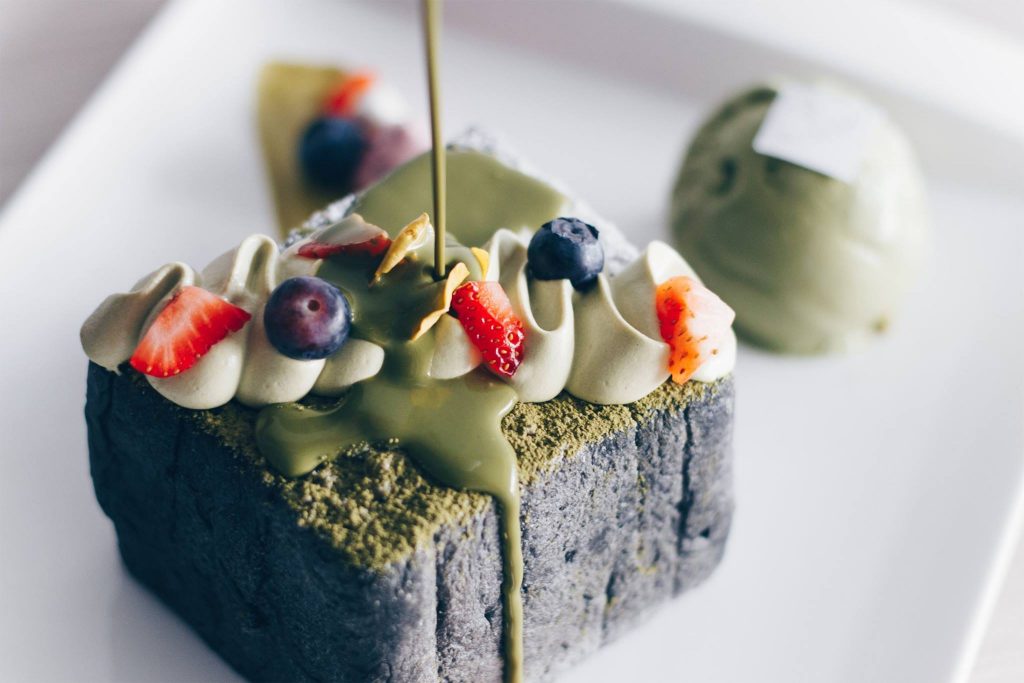 They have really taken the initiative to make everything on the plate look appealing because we feast through our senses long before we taste our meals. Matcha oozes from the thick charcoal toast and it is coupled with cream, fresh strawberries and some matcha ice cream on the side.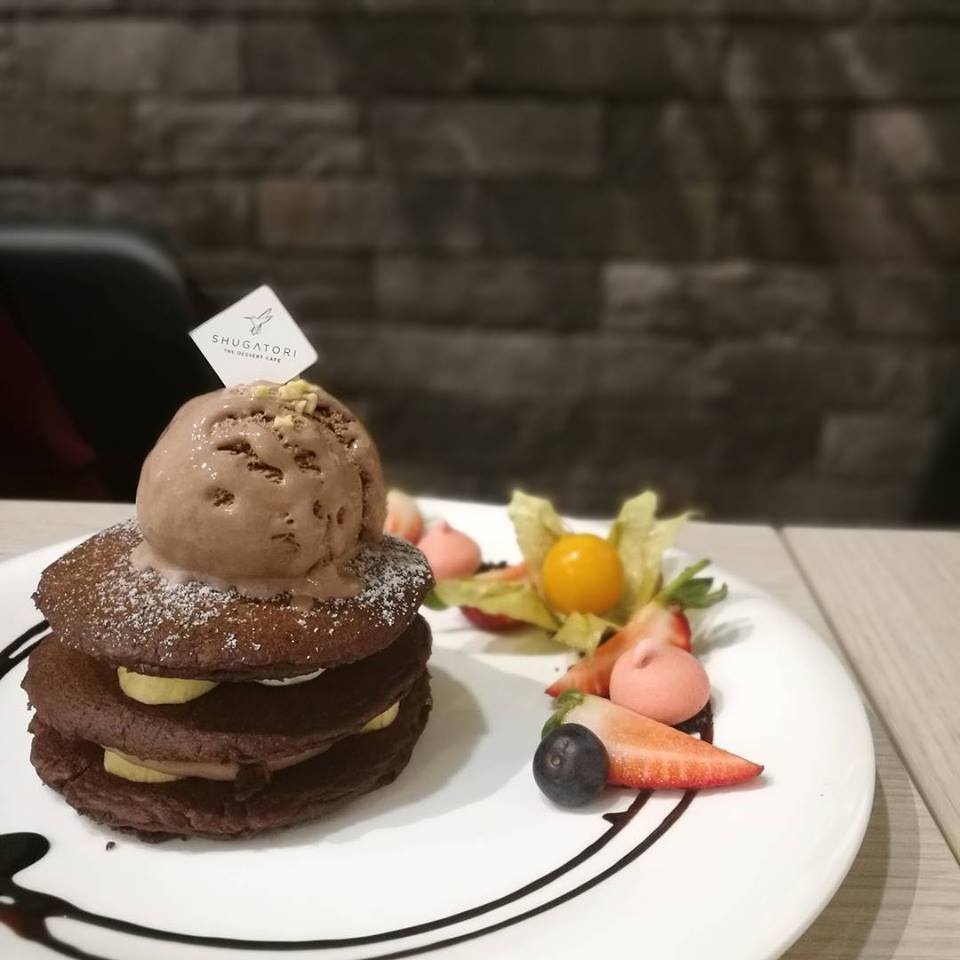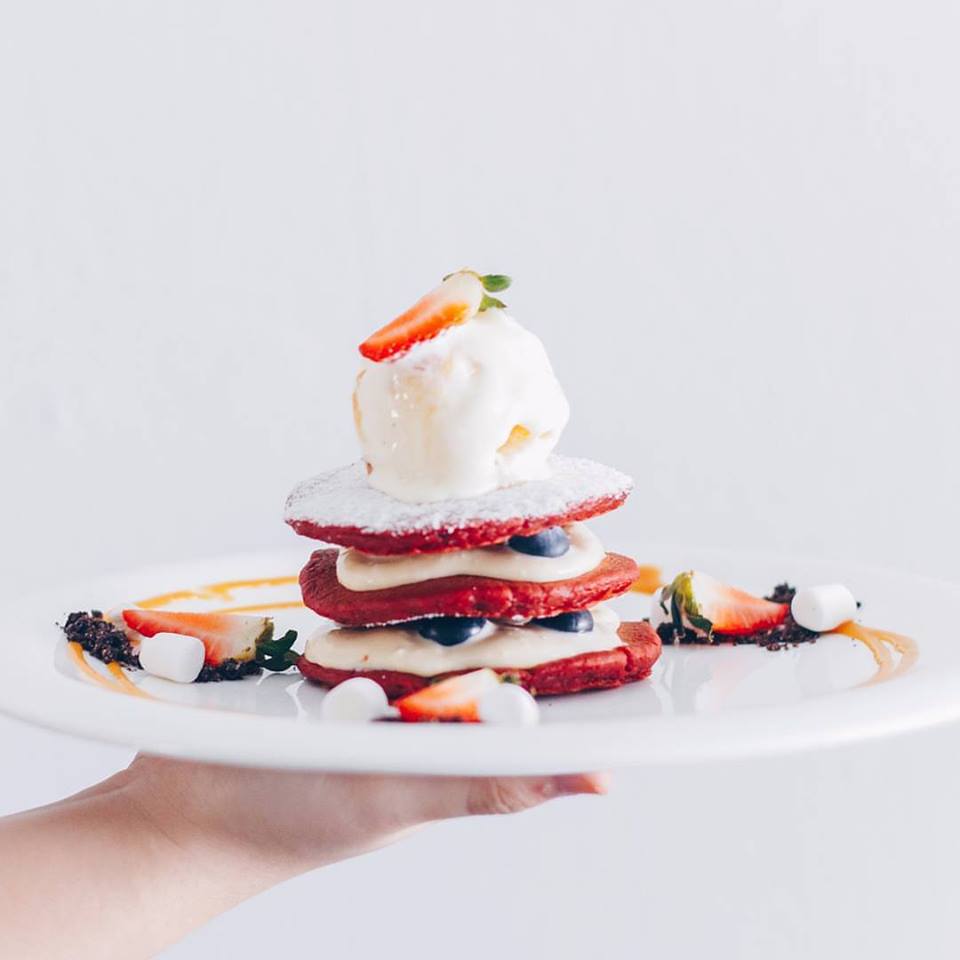 The pancakes are fluffy pillows of perfection as well, and they come in various flavours like chocolate and red velvet. With fresh fruits and whipped cream sandwiched between, it is definitely a must-try when dining here. Shugatori's avant garde take on pancakes showcases how they take simple breakfast staples and evelate them with much class and sophistication.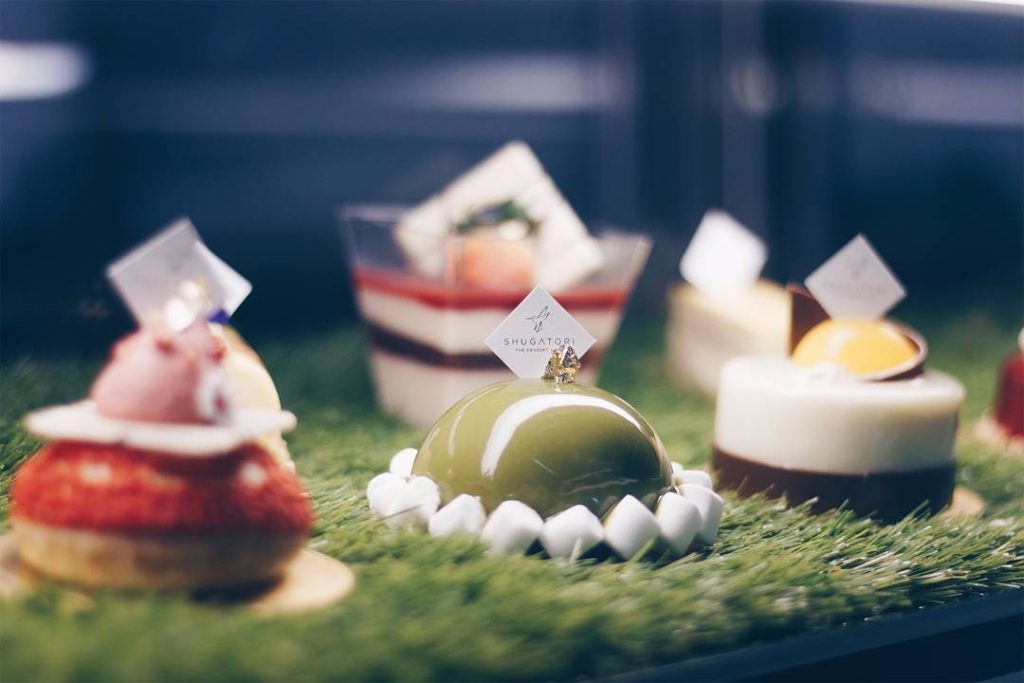 It's no exaggeration that everything served in this eatery looks like they have been crafted by the likes of a Masterchef champ!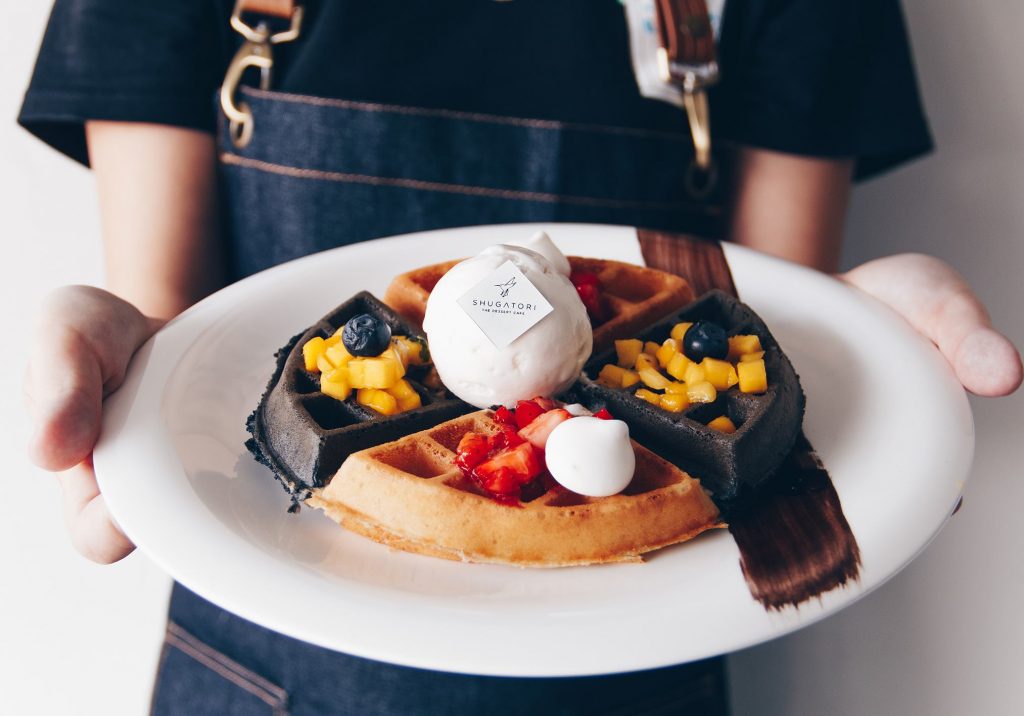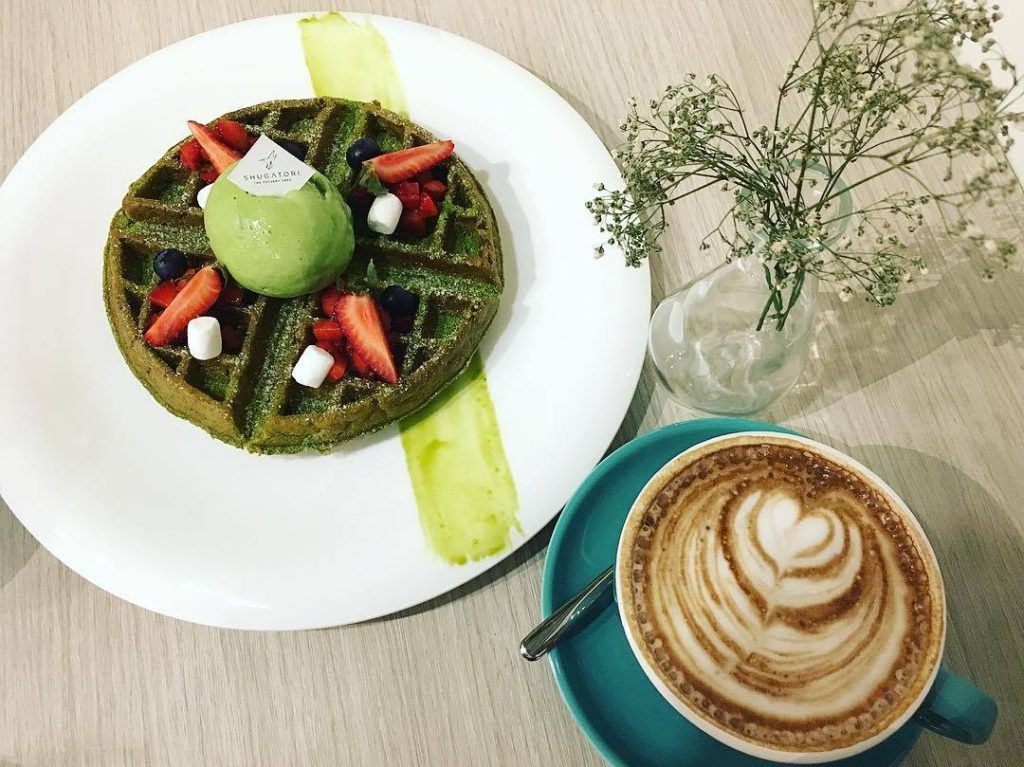 There is pretty much nothing to fault with Shugatori, whether it's the atmosphere or the food. This dessert café might be a new kid on the block but they have certainly proved that age is but only a number, and they certainly have the best of the best to offer in terms of sweet treats.
Shugatori Dessert Café
Hours: Tuesday-Thursday & Sunday: 12pm-11pm, Friday-Saturday: 12pm-12am. (Closed on Mondays)
Address: 95G, Ground Floor, Jalan SS21/1A, Damansara Utama
Website: Shugatori Dessert Cafe
Tel: 03-7732 2588
Feature Image Credit: Shugatori Desserts Cafe