Nowadays, the economy isn't doing us Malaysians a favour and with price hikes everywhere, our cost of living would no doubt rise. Even so, food is a necessity. With that being said, even with the rising cost of living in Klang Valley, did you know that we can still get meals for RM5 and below? Well, these 9 places in Klang Valley are where you should go the next time you've only got RM5 to spare for your meal!
1. The Humble Chef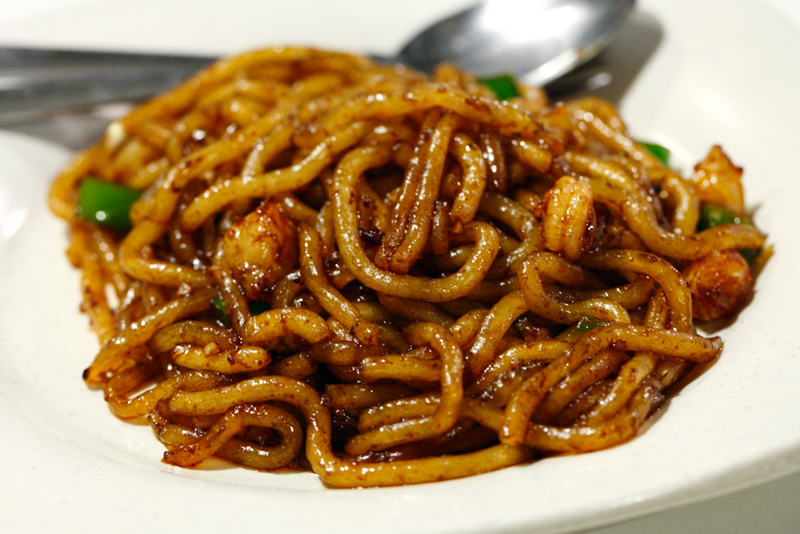 There's nothing more humble than serving substantial meals for only RM5 sans GST. The Humble Chef has a variety of Western meals including Bolognese, Alio Olio, Pesto and Carbonara. One of their recommendations though is their RM5 fried asam laksa. You might be slightly confused when ordering this as it isn't your typical asam laksa. It incorporates long thick noodles with a savoury and spicy sauce which tastes more like char kuey teow.
Address: 54-G, Jalan Medan Setia 2, Bukit Damansara, 50490 KL
2. Little Fat Duck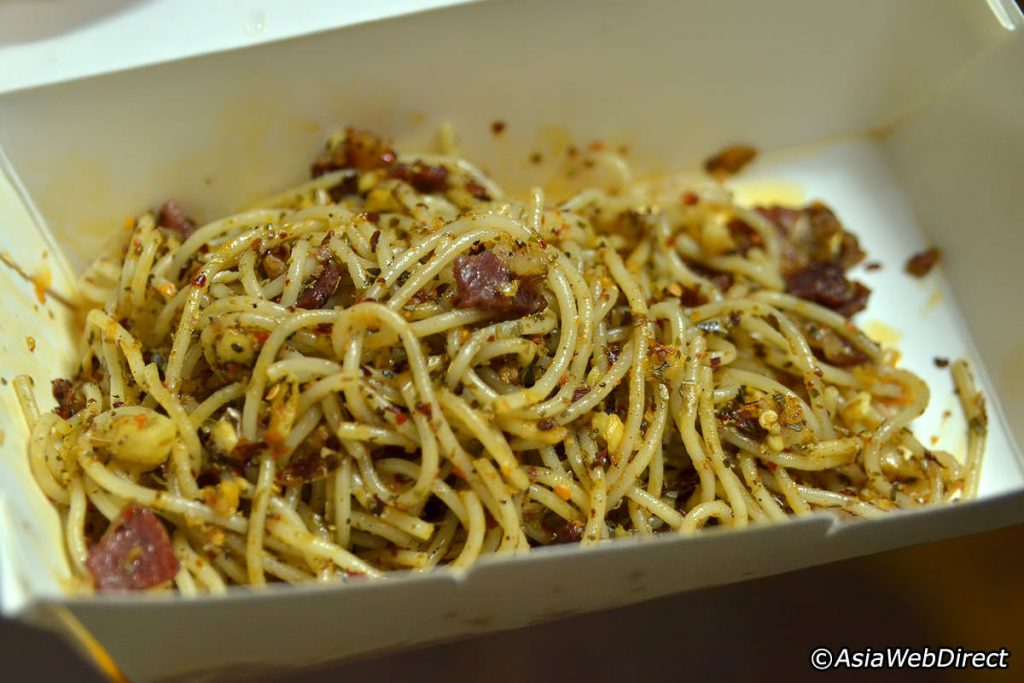 The Little Fat Duck food truck is known for their daily pastas which only sets you back a mere RM5, sans GST. You wouldn't mind heading back here everyday either seeing since they have different flavours of pasta for you to choose from. As it is a carbohydrate-packed meal, you would certainly be full but the most important fact is that you would be satisfied as well. The noodles aren't oily and they are jam-packed with flavour, from the herbs to the sauces thrown in. This certainly is not just any ol' food truck grub!
Available in several locations across Klang Valley.
3.  Taman Dato Ahmad Razali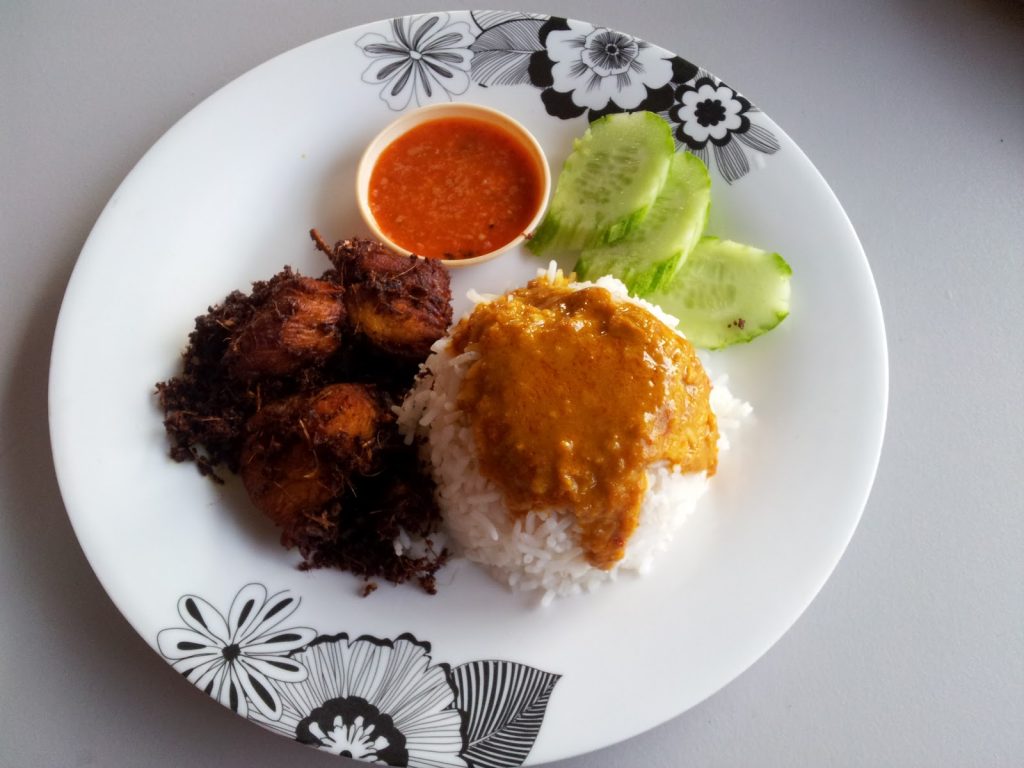 Somewhere along the streets of Taman Dato Ahmad Razali in Ampang, there is a signboard which you probably wouldn't miss. It's by a stall called Nasi Bajet or also known as Budget meal, and it is very aptly named. Meals here are simple yet scrumptious. Having a plate of fried chicken with rice and a sirap selasih or nasi lemak ayam cili berapi would only cost you a mere RM4-RM5. Perhaps that is the reason why this stall is always packed with people. Hence, it's best to go during off peak periods.
Address: Taman Dato Ahmad Razali, Ampang
4. Restaurant Garlic Roasted Chicken Rice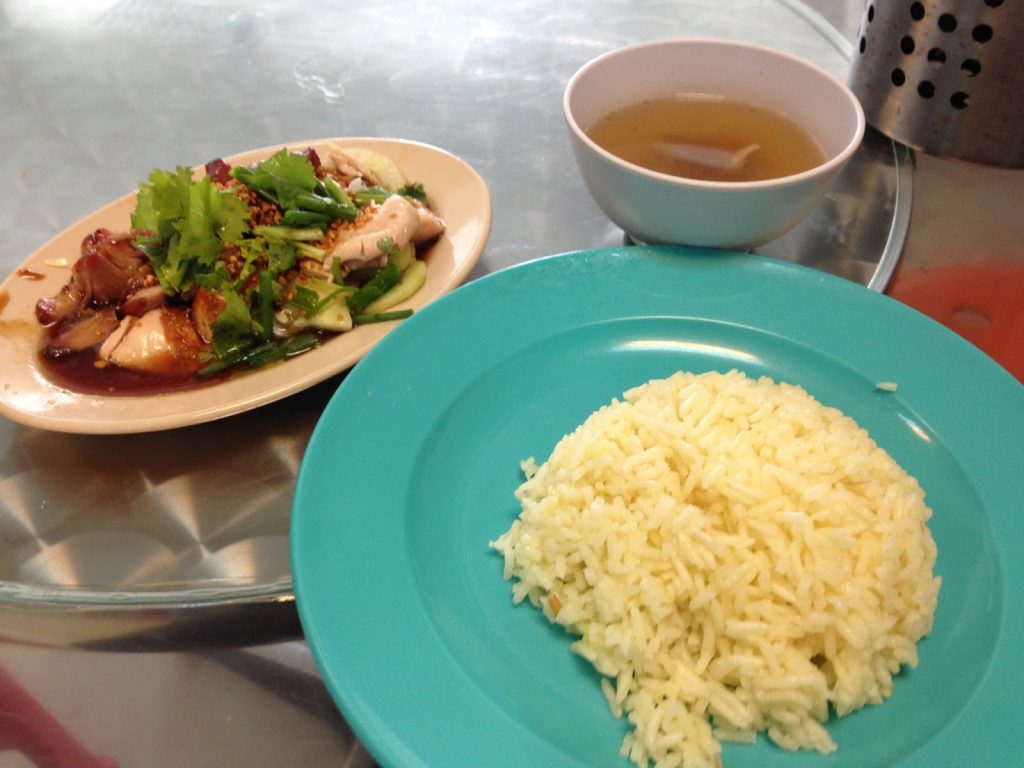 This chicken rice restaurant is always packed with hungry students as it is located within the university and college area. Lunchtime would see one scrambling to find a seat as this eatery sells their chicken drumstick rice at a cost of RM5 only! It is a sinful dish with oily chicken rice, succulent drumsticks and a bowl of clear broth to wash it all down.
Address: Bandar Sunway
5. Restoran Kim Seng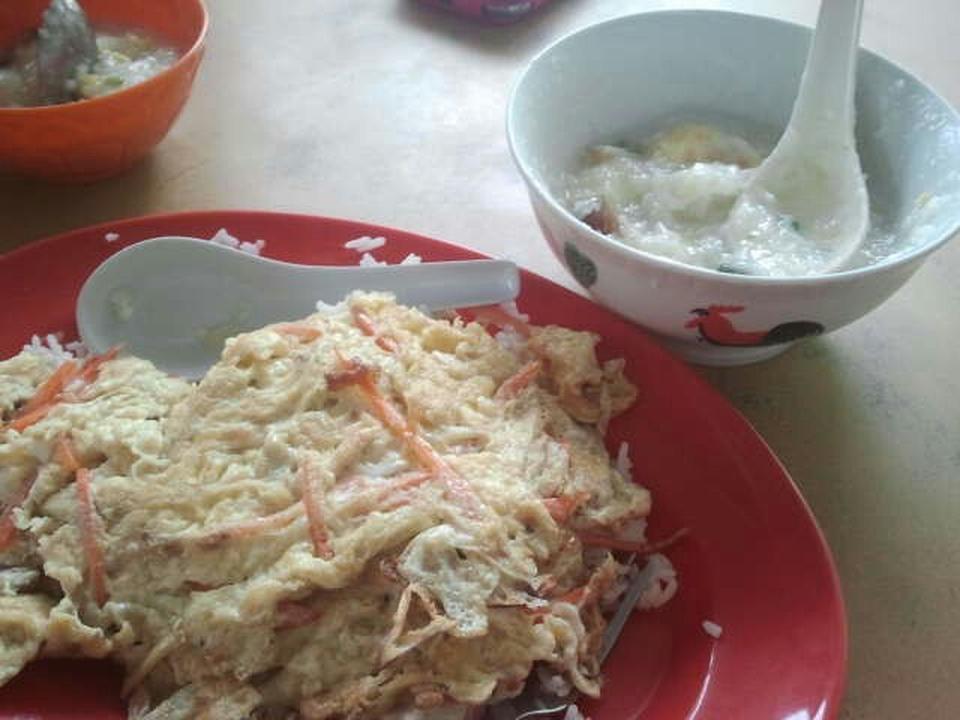 Nowadays, economy rice can get rather pricey, especially if you pick proteins as your dishes. However, this 'chap fan' stall caps their dishes at a pretty reasonable price of RM5. That way, you can pick out some meat and vegetables and you would only be charged RM5 at the counter.
Address: Seksyen 17, Petaling Jaya.
6. Bangsar Fish Head Corner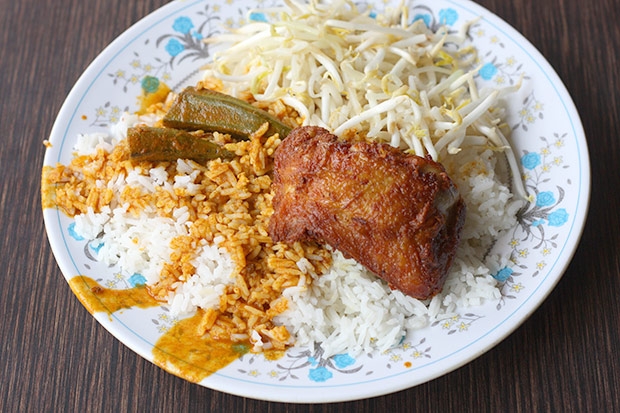 If you are a fan of nasi kandar meals, then head on over to Bangsar Fish Head Corner where you can get yourself some delicious fish curry, chicken or fish and a few pieces of lady's fingers with rice. It is definitely a meal that you would devour within minutes and for only RM3, you might just find yourself calling out with glee, "Satu lagi, bang!"
Address: Wilayah Persekutuan., 2, Lorong Ara Kiri 3, Lucky Garden, 59100 Kuala Lumpur
7. Loke Tin Mix Rice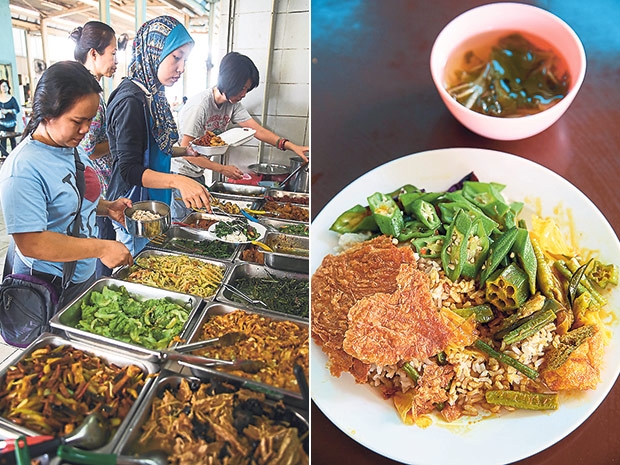 Many would know that when cash is running low, we could always count on heading to an economy rice stall for some cheap meals. Still, not all 'chap fan' stalls are priced the same. One restaurant that you can depend on is the Loke Tin Mix Rice stall located within Restoran Sin Lai Ping in KL. They have 30 over dishes to choose from and as long as you cap your meals at 3 vegetable dishes and 1 meat, they would charge you an average of RM5 only.
Address: Restoran Sin Lai Ping, 16, Lorong Ara Kiri 3, Taman Lucky, 59100 Kuala Lumpur
8. Nasi Lemak Bumbung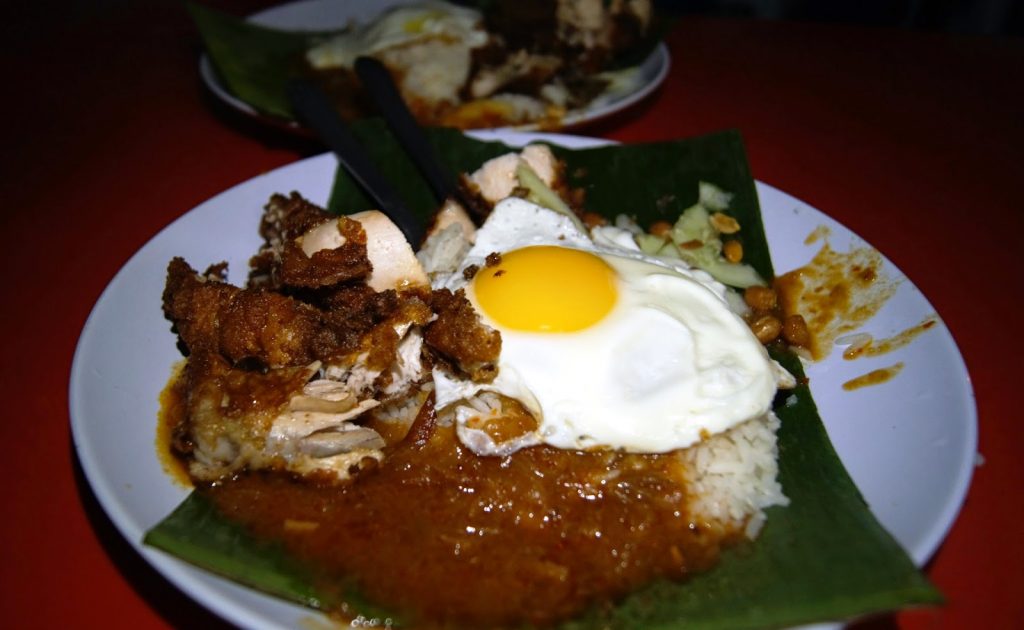 We all love nasi lemak but sometimes, roadside stall portions tend to be small and it doesn't hit the right spot for satisfaction. Nasi Lemak Bumbung located along Jalan 21/11B serves a decent portion. On top of their rice, you can also get a side of sunny side up eggs, tasty sambal, nuts and delicious fried chicken for only RM5! This would definitely make for a great dinner meal and supper too!
Address: Nasi Lemak Bumbung, Jalan 21/11B, 46300 Petaling Jaya
9. Nasi Beringin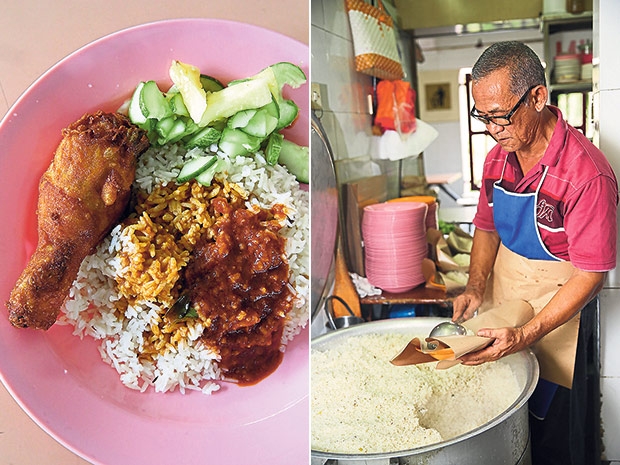 Nasi Beringin located on the 2nd floor of Menara Mutiara, Bangsar, sees a Malay couple serving up scrumptious nasi lemak meals during lunch time only. With only a plate of rice with a piece of fried chicken, you would find yourself forking out a mere RM3. However, if you get beef rendang, it would cost RM4. For extra rice, you would be charged RM1. It's a decently priced meal packed with spice and flavour too.
Address: Stall No. 20, Menara Mutiara Bangsar, Jalan Liku, Bangsar, KL
Feature Image Credit: Jiaaqieats, The Malay Mail Online, D Dapur Corner, Asia Web Direct