Imagine having to not only get off the LRT you're traveling on, but also walk along the tracks to get to your destination, AND on top of all of this, get soaked with rain water? That was exactly what several passengers aboard the LRT from Setiawangsa to KLCC had to endure this morning, when the train was stuck between Datuk Keramat to Damai.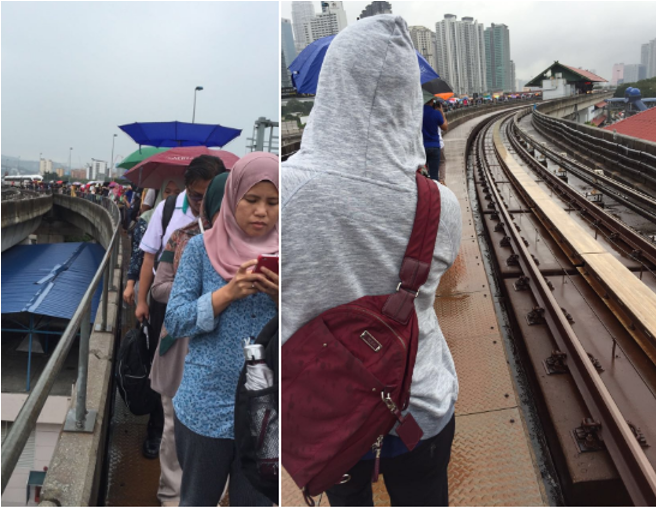 The incident was caused by a power trip and could not come at a worse timing. After all, this follows the uproar several days ago, whereby a heavy rain caused passengers to remain stuck inside the LRT or in the LRT station. The public transportation received some backlash for this, as it no doubt caused them to be late for work and class.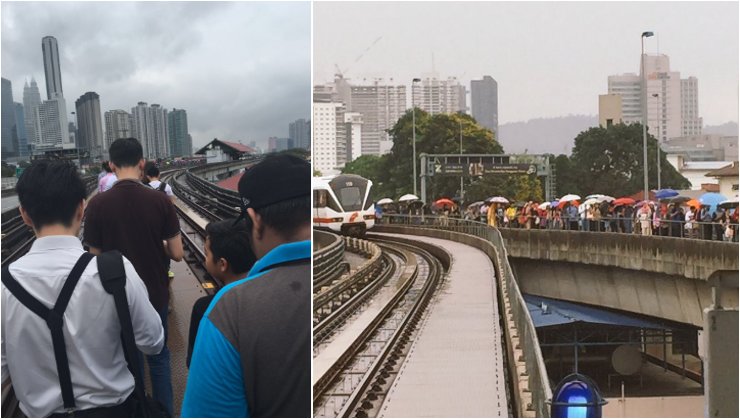 As such, this morning's incident really threw the LRT passengers off, and they took to Twitter to rant about it. Twitter user, @nikkluqq shared "Wtf kena keluar train kat tengah2 track lepas tu jalan kaki atas track?", which translates to "Wtf, we had to get off the train in the middle of the tracks, and on top of that, we had to walk across it?". His Twitter post received over 1200 retweets.
Another social media user shared, "buat aku takut jee nak naik lrt" coupled with several sad-faced emojis. Her tweet loosely translates to, "I'm afraid to take the LRT now."
Considering how so many Malaysians are dependent on public transportation in order to get in and around the city, the constant breakdown of the LRT due to weather will prove to be a difficult time for locals.