When you just want to indulge and blow some money on your meal, lots of us will opt for lobsters, right? The sweet, tender white flesh of the crustacean makes for one hell of a good meal (with a snappy price tag too, of course). When you just have that unmistakable craving for lobster, here are the places in KL that you need to go to:
Pince & Pints, Bangsar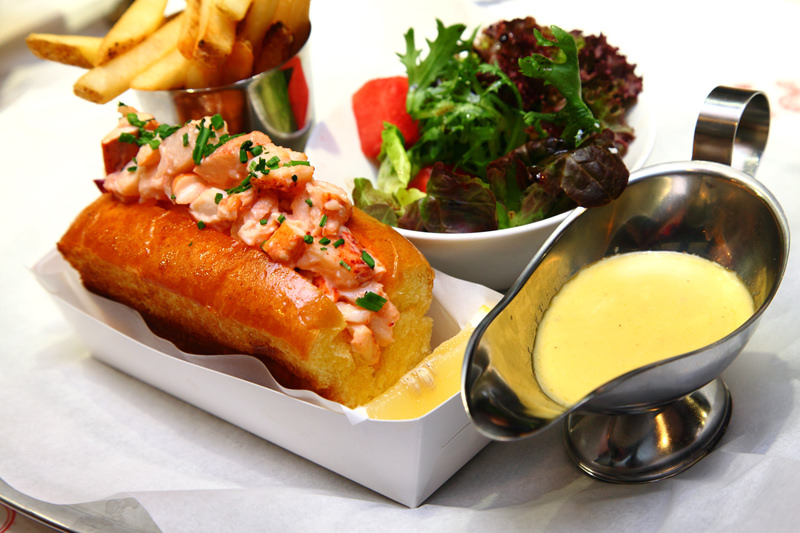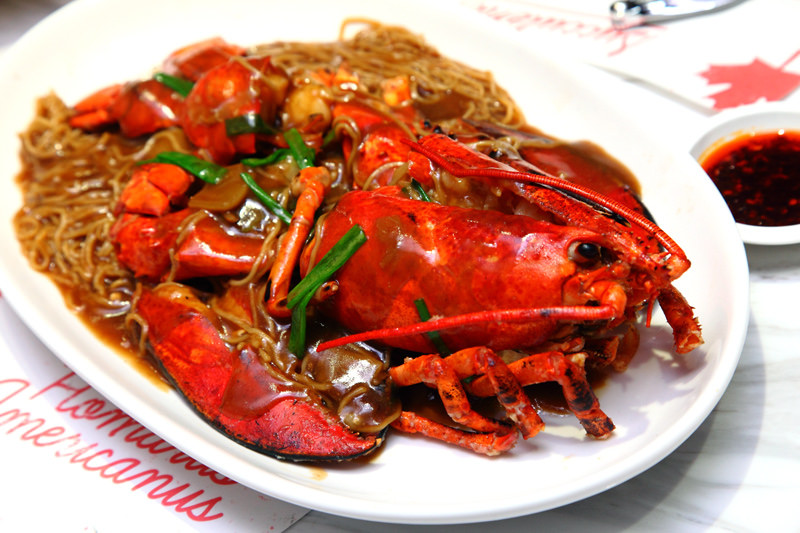 If you're a big lobster fan you must have already heard about Pince & Pints by now. The famous Singaporean lobster-only joint opened their first branch right here in KL late last year, and they've been making waves ever since. Their signature lobster roll is a must try, a warm, buttery bun filled with juicy chunks of lobster and topped off with garlic aioli. Delicious! They also have your standard grilled or steamed lobster, Singapore-style chili lobster, as well as KL-exclusive lobster noodles. They've also introduced a special lobster laksa dish that will only be around until the end of September, so jump on it! All their dishes are priced at RM158++, so even though it's a bit of a pinch to your wallet, everybody says it's totally worth it!
Pork-free
Address: No 32, Jalan Telawi 5, Bangsar, 59100 Kuala Lumpur
Hours: 5.30pm-11.30pm on weekdays, 11.30am-11.30pm on weekends
Tel: 03 2201 3233 / 017 8800871
Website: http://pinceandpints.com.my/
Red Lobster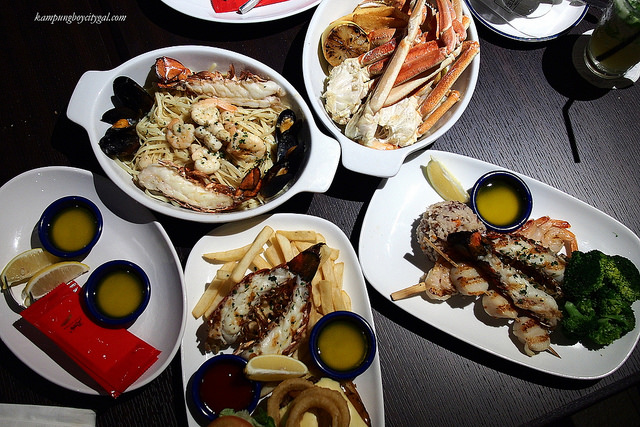 This well-known seafood joint hailing all the way from the USA has finally sailed to our shores, now with 7 outlets all over the city. Seeing as they even have 'lobster' in their name, it's no wonder that their lobster dishes are what people flock to their doors for! Try their classic grilled lobster, or served steamed or thermidor. They also have an assortment of lobster-infused dishes as well, like their yummy lobster bisque, pizza, pasta bake, burgers, and more. Their prices are on the steep side though, so be prepared to fork out a good amount of money for your meal. This is a definite must-try if you're into those crabby crustaceans!
Pork-free
Available at several outlets in KL & Selangor.
Website: https://www.facebook.com/redlobstermalaysia/
Steaks and Lobsters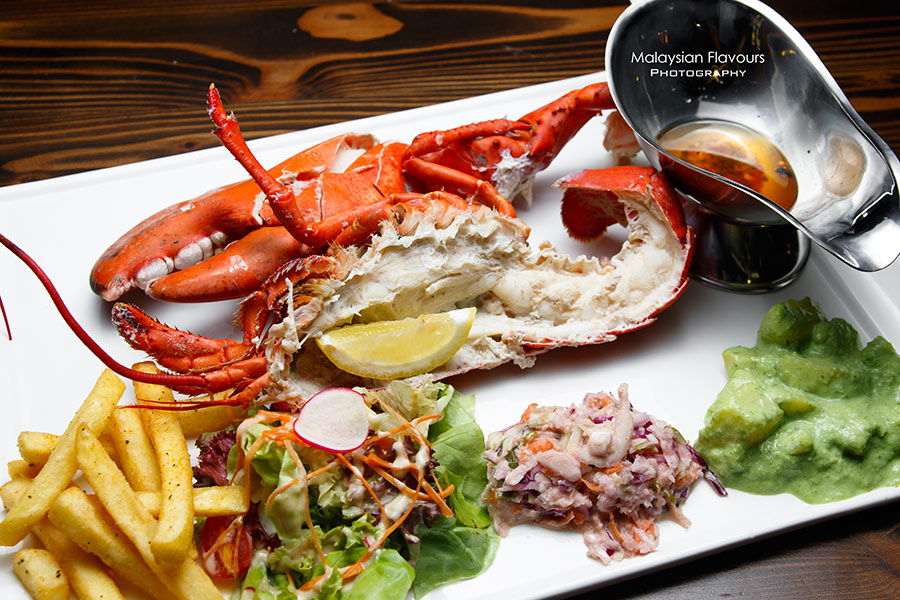 Another popular lobster fan haunt, this eatery specializes in exactly what they're named after, steaks and lobsters. Their lobster catches are extensive, and includes all kinds of grilled and roasted lobsters for you to choose from. Crowd-favourites like their kaffir and lemongrass roasted lobster, signature flaming lobster, or their grilled lobster will definitely be more than enough for a filling meal. And if you aren't a big fan of lobsters, their signature steaks will work in a pinch too!
Pork-free
Address: 42, Jalan 24/70a, Desa Sri Hartamas, 50480 Kuala Lumpur
Hours: 5.30pm-12am on Tues-Fri, 12pm-3pm (lunch) and 6pm-12am (dinner) on weekends
Tel: 012-743 7167
Website: http://www.steaksnlobsters.com
Moon's Kitchen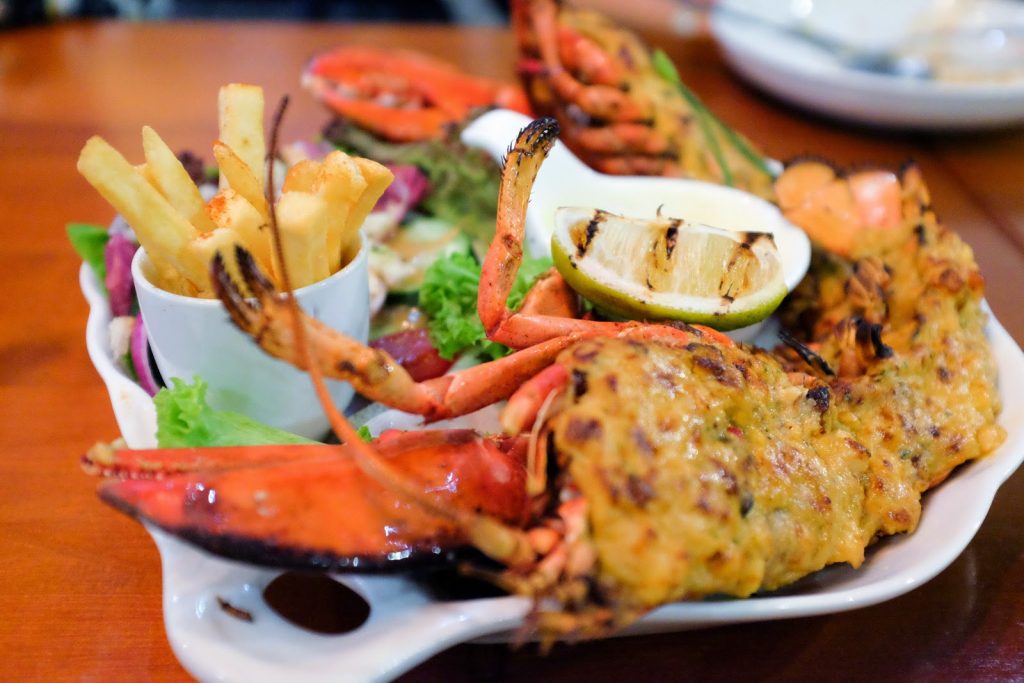 This roadside stall-turned-fully-fledged restaurant has been boiling up their signature steaks and lobster dishes for years now, and their customers keep on coming. If you're near Putra Heights or Pandan Indah, make sure to stop by this eatery and try out their Boston lobsters cooked thermidor, with a blend of four cheeses, or with rich garlic butter. Their prices are reasonable too, so be sure to try the claw-some food here at least once! (P.S. Moon's Kitchen has been featured in our previous article about eateries nearby LRT stations, which you can check out here!).
Halal
Available at Putra Heights and Pandan Indah outlets.
Website: https://www.facebook.com/moonskitchenkl/
The Lobsterman, PJ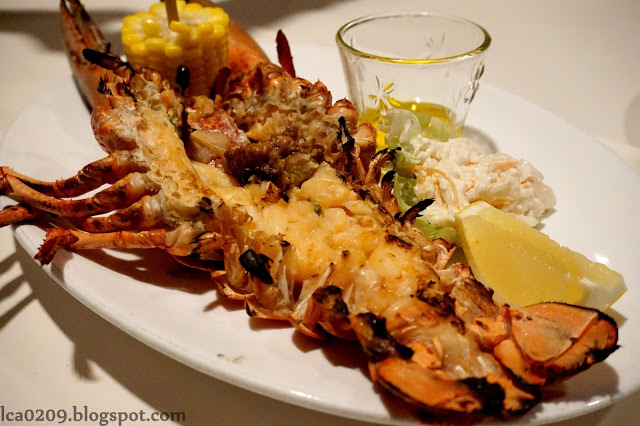 This is the place to go when you can't decide what style you want your lobster to be cooked! The Lobsterman in SS2 serves up so many different kinds of lobsters, you'll find yourself sea-riously overwhelmed. Don't go overboard with your order, but choose between classic American charbroiled lobster, French-style with tarragon butter, Hong Kong-inspired complete with crispy garlic bits, Japanese lobster sashimi, Chinese braised with yee mee, lobster curry, Italian lobster thermidor, tom yam lobster, or even Malaysian-style, simply stir-fried with salt and pepper. The list goes on, and if you don't like lobster you could even opt for one of their steaks, pasta, or baked rice! Definitely somewhere you should visit with picky eaters.
Pork-free
Address: 53, Jalan SS2/30, 47300 Petaling Jaya, Selangor
Hours: 11am-2.30pm (lunch), 5.30pm-10pm (dinner) on Tues-Sun
Tel: 03-7877 6772
Crab Factory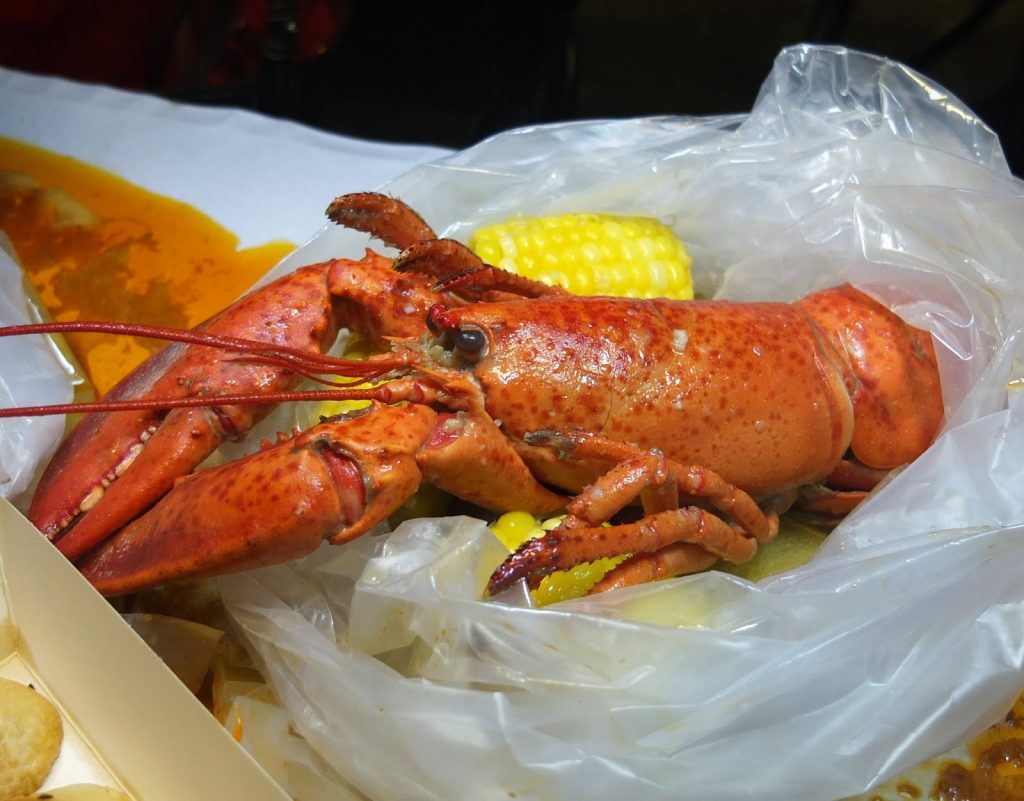 Crab Factory specializes in Louisiana-style seafood boils, so don't get crabby thinking they only serve crabs! What they serve up is your choice of up to 3 different kinds of seafood (lobsters included), choose from four sauces, add some extra sides, shake it all up and pour it on your table. Dive in straight with your claws of course, and sift through the mountain of shells and flesh in front of you for your catch of the day. Out of the 16 seafood choices they offer, they're making it snappy with 3 kinds of lobsters, as well as yabbies (distant relatives of those bright red crustaceans), so you can definitely fulfill your lobster cravings here!
Pork-free
Available at SS2 PJ, Persiaran KLCC (Brolly) and Cyberjaya (Crab Hut) outlets.
Website: http://www.crabfactory.com.my/
The Kobe, Jalan Ampang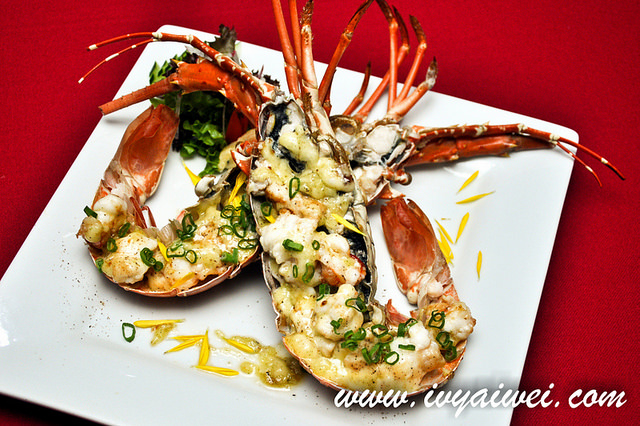 This modern Japanese restaurant on Jalan Ampang slays their lobsters so well (both literally and figuratively). Not only does the restaurant itself look really cool (they even have a picturesque pool you can dine next to), but their food is pretty darn good too. Their lobster teppanyaki knocks it out of the park, pan-fried with melty cheese to make the perfect pairing of succulent flesh and rich cheesy goodness. This is a great place to visit to shell-ebrate a special occasion (and if you want your lobster with a Japanese twist!).
Non-halal
Address: No. 347, Jalan Ampang, 50450 Kuala Lumpur
Hours: 12pm-2pm (lunch), 6pm-10.30pm (dinner) daily
Tel: 03-4266 6262
Website: https://www.facebook.com/thekobe.com.my/
CWZJ Cuisine, Jalan Kuchai Lama
If homey seafood dishes are up your alley, then CWZJ Cuisine is the place to go. Serving up what many have dubbed the best homey Chinese-style seafood you can get in KL, their menu houses lots of fresh lobsters, naturally. Live lobsters are crawling around in tanks in their premises, and will be slaughtered fresh upon order. Their lobster noodles are top-notch, as well as their creamy deep-fried or juicy stir-fried lobsters. Seeing as this restaurant has been around for years, it's no wonder that they keep seeing a stream of people coming through their doors up till now!
Non-halal
Address: No.8, Jalan Kuchai Maju 10, (11/116B), Kuchai Entrepreneurs Park, Jalan Kuchai Lama, 58200 Kuala Lumpur
Hours: 11.30am-3pm (lunch), 6pm-11pm (dinner) daily
Tel: 03-7981 8714
Website: https://www.facebook.com/CWZJ-Cuisine-茶王之家-557940927551092/
Now I bet you're clawing to go and have your lobster meal! Next time you need to snappily fulfil that lobster craving, you know where to go. Let us know of any other places that serve great lobster below, we'd love to know!
Featured Image Credit: goodeating.scmp.com