Since the new LRT stations have opened, it's easier than ever to get to places like Subang and Puchong on public transport. This means even more places to go on gastronomic adventures and pig out! And you won't even have to go far, because there's tons of cool restaurants and cafes within walking distance of the new LRTs. Why not go on an LRT food trail and discover what delectable dishes await you? Hop on and let's get to eating!
Kelana Jaya Line
KJ26 Ara Damansara station
Petiteserie Desserts, Amaya Saujana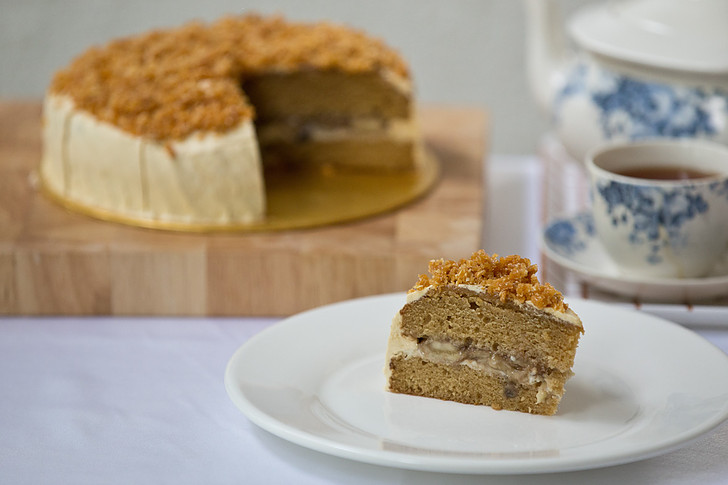 If you're a fan of cute, delicious desserts (and who isn't?) you must pay Petiteserie Desserts a visit. Freshly baked pastries and cakes are served in store everyday, their pride and joy being their golden, buttery, flaky croissants and danishes that are served warm from the oven. Don't miss out on their famous salted caramel chocolate cake, or if you're feeling like something a little more Malaysian, try their gula Melaka banana cake or mango sago pomelo cake! Petiteserie Desserts is quite close to the Ara Damansara station, so go and get your cake fix!
Address: Amaya Saujana Condominium, Persiaran Golf, Saujana, 40150 Selangor
Hours: 10am-7pm on Mon-Sat
Tel: +6012-257 7587
Website: http://www.petiteseriedesserts.com/
Memphis Bistro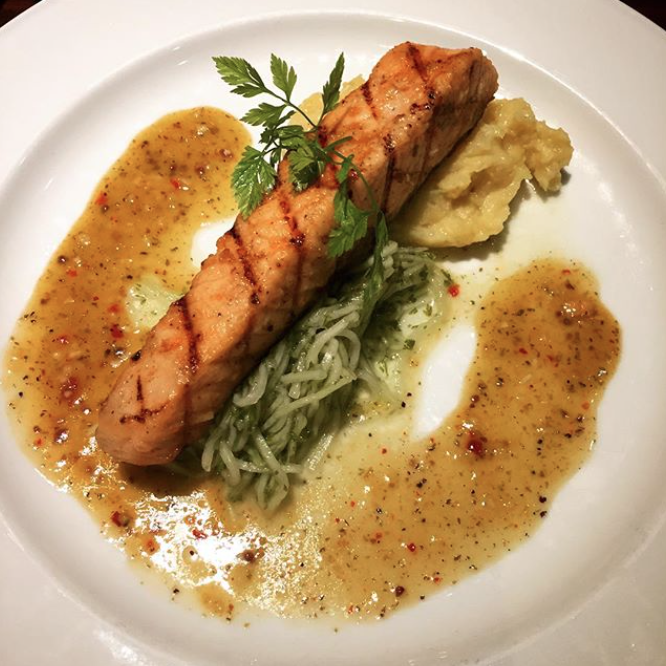 If you want something more than just little cakes to appease your hungry stomach, go to Memphis Bistro for big, meaty dishes that will leave you full all day long. They specialize in hearty Western bakes and grills, including steaks, oysters, escargot, wagyu beef, crabs, and scallops. This place proves quite popular with residents of the area, so be sure to either make a reservation or avoid coming here during peak hours. Memphis Bistro is only a short distance away from the Ara Damansara LRT station too, so you can burn off those calories after having your meal!
Address: D6-7-G, Block 7, Pusat Perdagangan Dana 1, Jalan PJU1A/46, 47301 Petaling Jaya, Selangor
Hours: 6pm-10pm on Tues-Sun
Tel: +603 7843 6818
KJ29 SS15 station
Grafa
Grafa is a youthful, energetic café only about 250 meters away from SS15 station, serving up unpretentious Western and local fare that will satisfy that rumbling belly of yours. They don't pride themselves on how their dishes look, but they're confident that the taste will win you over. The place itself is homey, friendly, and cozy, and you probably won't even realize the time flying by while you're hanging out there. Don't forget to try out their various specialty pasta dishes, or their thick and creamy chocolate avocado milkshake!
Address: No 55 SS15/4B, Subang Jaya, 47600 Petaling Jaya, Selangor
Hours: 12pm-12am daily
Tel: +03-5611 7600
Website: https://www.facebook.com/grafamalaysia/
Cosans Coffee
For teatime snacks and light meals, Cosans Coffee is right there next to the LRT station! Priding themselves in serving great coffee, Cosans Coffee has built a mini empire across the city, with 7 outlets and counting. They serve all sorts of beverages for you to enjoy, including hot and cold brewed coffees, frappucinos, teas, and fruit juices. If you want something more filling, they serve various sandwiches and cakes for you to snack on. The dark and quiet ambience makes it a popular place to chill, have a cup of coffee or two, catch up with friends, or even get some work done. And it's only a three minute walk from the SS15 station, so you don't have far to go!
Address: No. 30 (Ground Floor), Jalan SS15/4, 47500 Subang Jaya, Selangor.
Hours: 9am-1am on Sun-Thurs, 9am-2am on Fri & Sat
Tel: +603 5612 9600
Website: http://cosans.com
Meeples Board Game Café
If you're bored and have nothing to do, visiting a board game café like Meeples is a super fun way to kill time! Make sure to bring a group of friends with you, you'll have a lot more fun that way. Choose from tons and tons of cool board games to play, and they even serve light snacks and drinks for you to nibble on while obliterating your opponents! This one is a bit further off from the station than the others, but it's still close enough to walk there (it'll only take you less than 10 minutes!). Check Google Maps for directions!
Address : 64-1, Jalan SS15/4D, 47500 Subang Jaya, Selangor.
Hours: 11am-1am on Tues-Sun
Tel: +603-5633 8033
Website: http://www.meeples.com.my/
KJ31 USJ 7 station
Da:men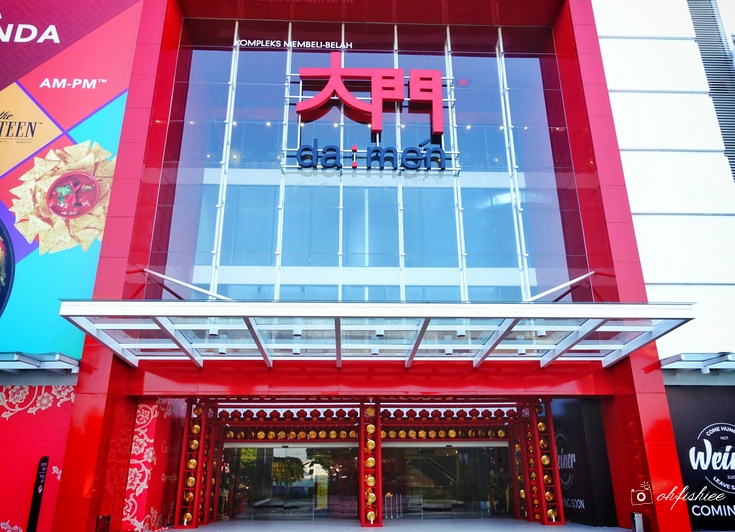 Well this isn't technically a restaurant or café, but da:men mall is full of cool eateries for you to choose from, and it's only a four minute walk from the USJ 7 station! There are your usual franchises like Starbucks, Coffee Bean, Baskin Robbins and Gong-Cha, but there's plenty of other options if you want something different. There's B.Bap Korean Food, Ah Cheng Laksa, The Canteen, or Grandmama's if you want to have Asian food, Morganfield's, Capricciosa, Little Fat Duck, or The Big Cheese if you're feeling for some Western food, and the entire fourth floor is a food court with various vendors for you to choose from! Whatever floats your boat, you'll be sure to find it here.
Address: No.1, Persiaran Kewajipan, USJ 1, 47600 Petaling Jaya, Selangor
Hours: 10am-10pm daily
Tel: +603-8021 0222
Website: https://www.facebook.com/damenmall/
KJ32 Taipan station
Meteora Café
For a chilled out, laidback meal, visit Meteora Café! They make great cups of coffee (with cool coffee art to boot), but don't underestimate their entrees! Their Baconator Burger is overflowing with bacon and cheese, which is just how it should be. They also have various pasta dishes, sandwiches, pancakes, or rice dishes if that's what you're after. Do not forget to order their churros ice cream sandwich, it looks just as amazing as it tastes! Meteora Café is only a five-minute walk from Taipan LRT station, so step to it!
Address: 54-1, Jalan USJ 9/5P, 47620 Subang Jaya, Selangor
Hours: 11am-11pm daily
Tel: +6012-940 2001
Website: https://www.facebook.com/MeteoraCafe/
La Cocina Restaurant & Tapas Bar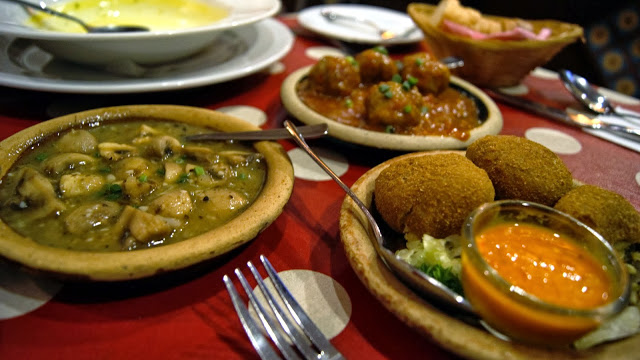 If Spanish food is what you're after, then Spanish food is what you'll get. La Cocina serves up authentic Spanish dishes and tapas, as well as fusion foods that infuse Asian flavours into traditionally Western dishes. If you're dining with a larger group, order a paella to share between all of you, or choose from one of their many meat or seafood dishes. Their desserts look great too, especially the crepe filled with orange cream cheese! And to top it all off, La Cocina is only 10 minutes from the Taipan station on foot, so you can build up your appetite on the way there!
Address: No 1, USJ 10/1E, Taipan Business Centre, 47620 Subang Jaya, Selangor
Hours: 11am-3pm (lunch), 6pm-1am (dinner) on weekdays, 11am-1am on weekends
Tel: +603-5621 2395 / +6012-209 6573
Website: https://www.facebook.com/LaCocinaRestaurantTapasBar/
KJ34 USJ 21 station
Oh Scooter Café
https://www.instagram.com/p/BG3sgAcQmOA/?taken-at=256232220
Oh Scooter is well-known in the land of the interwebs for their cotton candy coffee, where you're supposed to melt a stick of cotton candy over your coffee to sweeten it. Definitely one for the Instagram books! And with a name like Oh Scooter, there really are scooters all over the place, from real ones to tiny decoration pieces strewn about the store. Try their signature Oreo cheesecake to end your meal on a sweet note. Oh Scooter Café is located only 500 meters away from the USJ 21 LRT station, so you won't even need a scooter to get there!
Address: Jalan USJ 21/10, Subang Jaya, 47630 Selangor
Hours: 11.30am-12am on weekdays, 10.30am-12am on weekends, closed on Wednesdays
Tel: +603-8011 5507
Website: https://www.facebook.com/ohscootercafe/
Sri Petaling Line
SP22 Kinrara BK5 station
Food Tree Factory
https://www.instagram.com/p/BIGw44pjBNB/?taken-by=foodtreefactory
Comfort food at its best, Food Tree Factory cooks up homey Western dishes to suit Malaysian tastes and to make sure you leave with a smile on your face and your belt loosened a notch. If you're in the area, try out their bestselling Chicken Herby (chicken fillet smothered in herb sauce), Creamy Butter Chicken, or steaming hot churros. You won't be disappointed. Even though the restaurant is about a 12-minute distance on foot from Kinrara BK5 LRT station, that's close enough right?
Address: D-17-0, Jalan BK5A/2B, Bandar Kinrara, 47180 Puchong
Hours: 12pm-10pm on weekdays, 8.30am-12pm on weekends
Tel: +6019-664 6565
Website: https://www.facebook.com/FoodTreeFactory/
SP24 IOI Puchong Jaya station
IOI Mall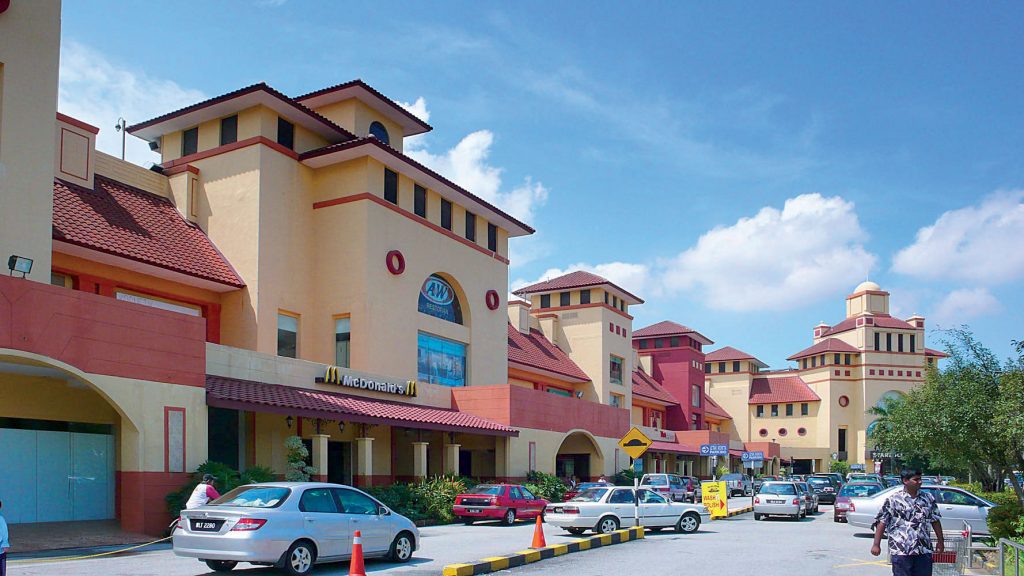 Again, even though this isn't an eatery by its own right, IOI Mall is full to the brim with restaurants for you to eat to your heart's delight. From fast food franchises like KFC, Wendy's, Papa John's, and A&W, to sit-down eateries like TGI Fridays, Kiku Zakura, Secret Recipe, and Sakae Sushi, there really is something for any stomach. IOI Puchong Jaya station is connected to the mall itself, so it's super convenient and easy to get to if you're in the area!
Address: Bandar Puchong Jaya, 47100 Puchong, Selangor
Hours: 10am-10pm daily
Tel: +603-8064 8833
Website: http://www.myioi.com/
SP25 Pusat Bandar Puchong station
Setia Walk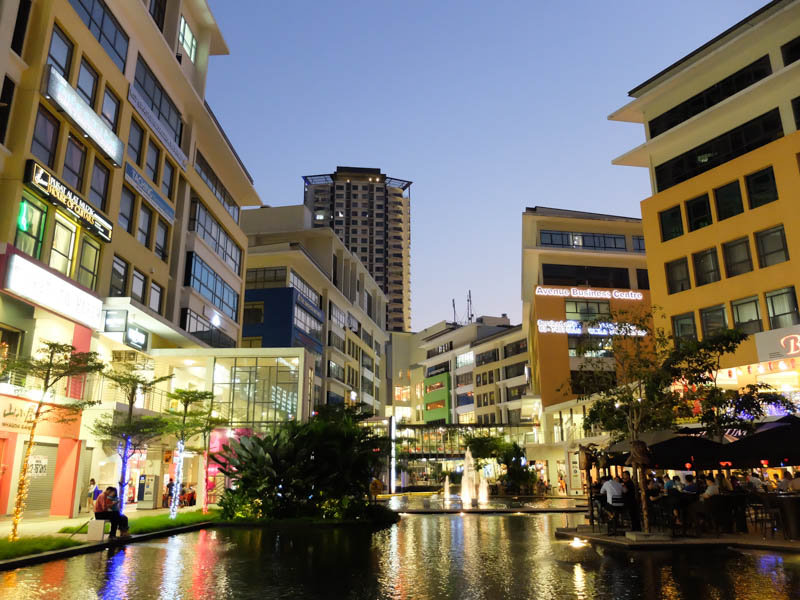 Yet another mall that's close to an LRT station! Setia Walk has lots of food outlets for you to choose from, and your choices are pretty extensive. If you want a cup of coffee, visit CAFFEine;, if you're feeling like Korean food, there's Mr. Dakgalbi or San Nae Deul. Want Japanese food? There's also Bonbori Japanese Cuisine or Sushi Tei. For Western dishes, you can go for Porcupine Place or Fully Loaded. The list goes on! There's a covered walkway that leads straight to Setia Walk from the Pusat Bandar Puchong station, so you won't have to walk about under the hot sun!
Address: Persiaran Wawasan, Pusat Bandar Puchong, 47160 Puchong, Selangor
Hours: 9am-11pm daily
Website: http://www.setiawalk.com.my/
SP26 Taman Perindustrian Puchong (TPP) station
Tokyo Kitchen
Japanese food galore at Tokyo Kitchen. Serving your standard-issue Japanese food, from sushi to tempura to bento sets, this is a good place to go to if you're a fan of Japanese cuisine. Their sashimi has had many people singing their praises, because of the generous fresh cuts that are served, instead of paper-thin slices that have been in the fridge for too long. Try out their cool cucumber ice cream as a refresher for your palate at the end of your meal! And the restaurant is only about 500 meters from the Taman Perindustrian Puchong (TPP) station!
Address:  Jalan Puteri 2/4, Bandar Puteri, 47100 Puchong, Selangor
Hours: 12pm-10pm daily
Website: https://www.facebook.com/TokyoKitchen/
SP31/KJ37 Putra Heights station
Moon's Kitchen
https://www.instagram.com/p/BHZUpqNBLxO/?taken-at=251031486
If you're a fan of lobsters or steaks, rejoice! Moon's Kitchen is only about a 3-minute walk from the Putra Heights LRT, and their specialties are steaming hot lobsters and thick, juicy steaks. Originating from a simple hawker stall selling Western food almost 20 years ago, Moon's Kitchen now has a bright, cheery restaurant to call its own. Make sure to bring your appetite with you, for their ribs and steaks are perfect for voracious eaters!
Address: 12A-G Jalan Putra Mahkota 7/6B, Putra Heights, 47650 Subang Jaya
Hours: 5pm-10pm on weekdays, 12pm-10pm on weekends
Tel: +603-5887 1081
Website: https://www.facebook.com/moonskitchenkl/
Now you can go forth on your LRT food journey and stuff yourselves to the brim with good food. Let us know of any other eateries that are close to LRT stations down below!