Fried rice is by and large a Malaysian staple. There's nothing not to love about this dish, and to most, it is a comfort food that they simply cannot live without! Taking this knowledge into mind, KL-based restaurant, Kazoku-Ai Kitchen took a spin on the well-loved dish and created their very own version of it.
The dish, known as Imperial Fried Rice, is a fried rice dish with a twist. Atop the bed of fluffy rice, sits a generous amount of orange and black tobiko (Japanese for flying fish roe), Hokkaido Scallop, as well as Tiger Prawns.
The dish literally bursts with flavours, as the juicy tobiko makes a perfect complement to the savoury fried rice. The visually stunning dish retails for RM52, and comes in an portion which is good for 2.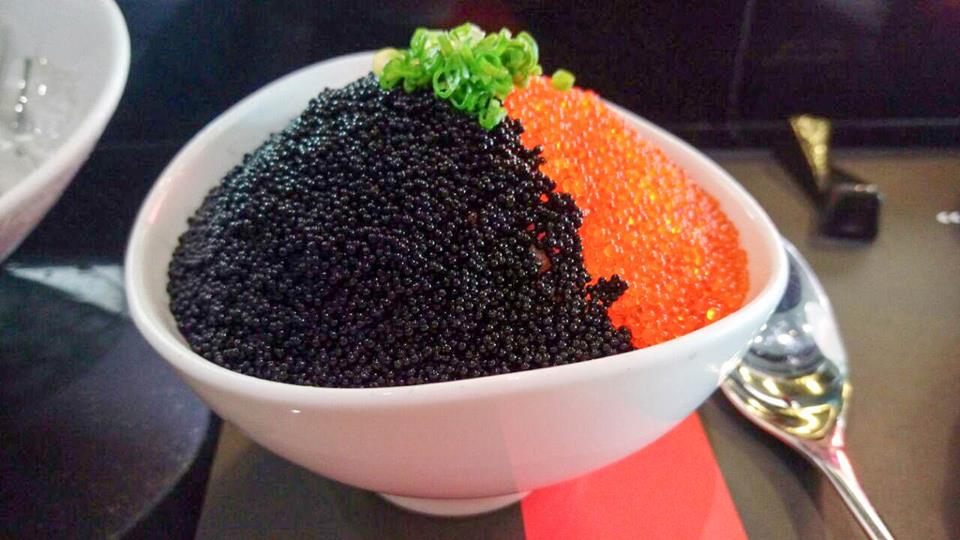 The Imperial Fried Rice is also customisable. If you're not in favour of the black tobiko, which is basically tobiko marinated in black squid ink, kindly let the waitstaff know, and they would switch it out to orange tobiko's only. Be prepared to go with an empty stomach though, for the dish is certainly a hearty one!
Kazoku-Ai Kitchen
Address: 3rd Mile Square, Old Klang Road, 58100 Kuala Lumpur.
Tel: 03-7983 1919
Website: http://www.kazokuai.com.my
Feature Image Credit: Kazoku-Ai Kitchen