Pokémon trainers, rejoice! Following the insanely popular release of Pokémon GO this past weekend, Sunway Pyramid is helping to further fuel our Pokémon GO addiction (is that good or bad?) by releasing lure modules in the myriad Pokéstops within their walls.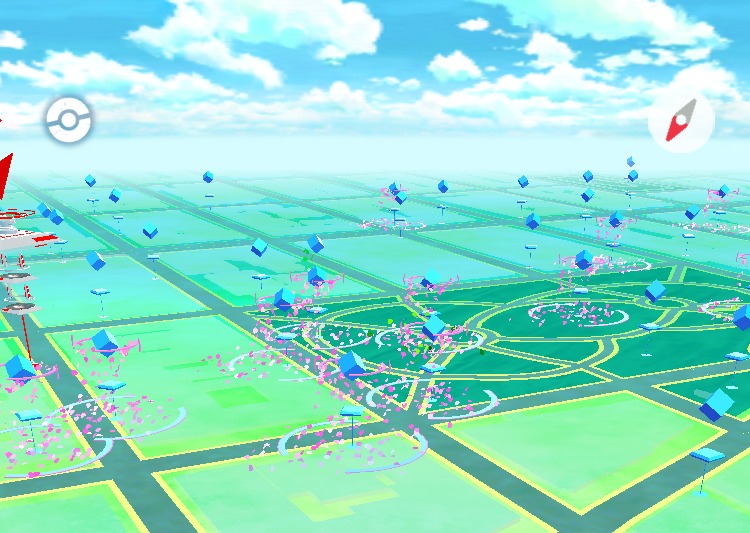 If you didn't know, lures can be dropped at any Pokéstop, and it will whip nearby Pokémon into a frenzy. You'll be guaranteed to catch loads of Pokémon within the 30 minutes that the lure is active!
For the rest of the week (9th-14th August), lures will be dropped at specific locations in the mall, and at specific times only. They've released a schedule for the when-and-where of their lures, which you can check out below!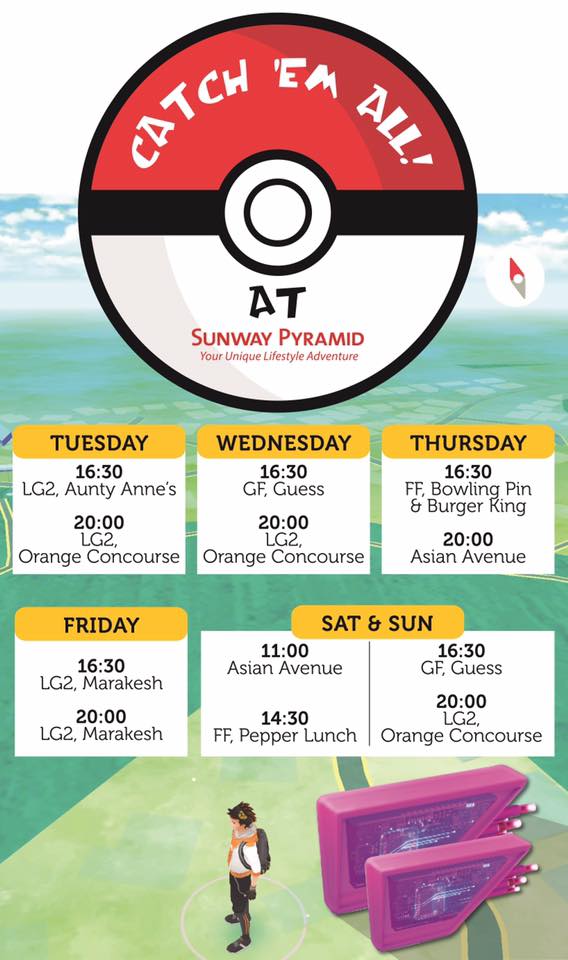 Don't worry about showing up and not actually getting any good Pokémon, because all kinds of Pocket Monsters have been caught in the mall. People have found Meowth, Squirtle, Rhyhorn, and even the coveted Pikachu!
Knowing that Sunway Pyramid is full to the brim with Pokéstops on every corner, make sure to stock up on your Pokéballs beforehand so you don't run out when trying to catch that rare Pokémon!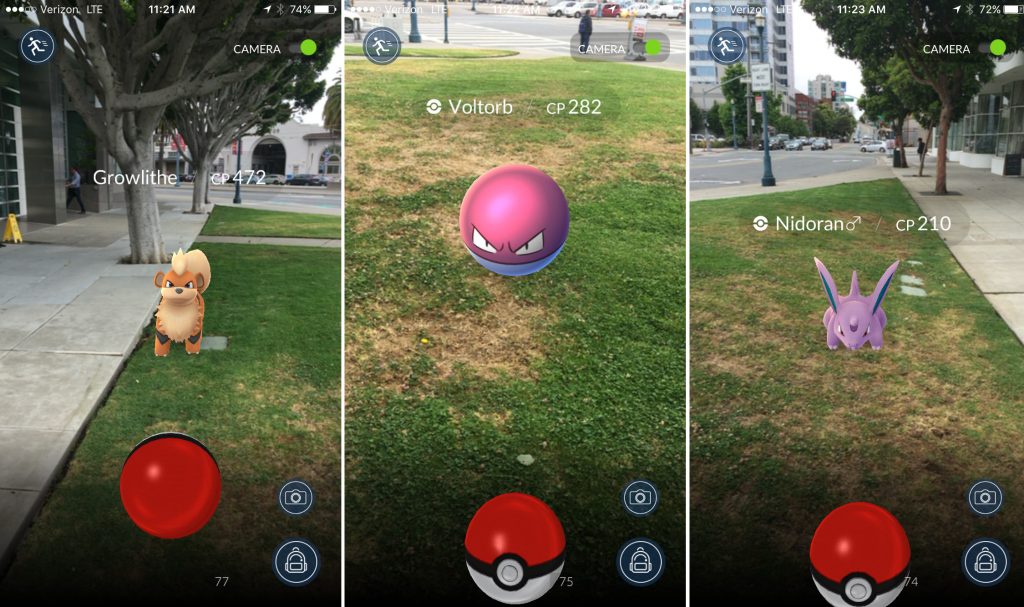 Also, be prepared for a stampede of people to show up (because who could resist the inexorable pull of a lured Pokéstop?), especially on the weekend.
Not only that, but dress up in your best Pokémon GO outfit this Saturday night at 8pm (13th August), and you could go home with a cool mystery gift!
Loads of people have applauded Sunway Pyramid for this kind gesture of theirs towards us Pokémon trainers. Let's hope that more shopping malls will do this kind of thing soon!
Featured Image Credit: yallabook.com