Most of us know the struggles of wanting to take your significant other out for a nice, romantic dinner date, but then remembering that we're on a tight budget and we can't afford to be spending hundreds and hundreds of ringgit on a single meal. Worry not, for even though KL is full of high-end restaurants that will charge you just to breathe in their premises, there are loads of others that are less spendy and much friendlier on our slim wallets, but don't compromise on the intimate atmosphere either. Check out the following restaurants for romantic dinner date ideas under RM100 per person:
Ciao Ristorante, Jalan Tun Razak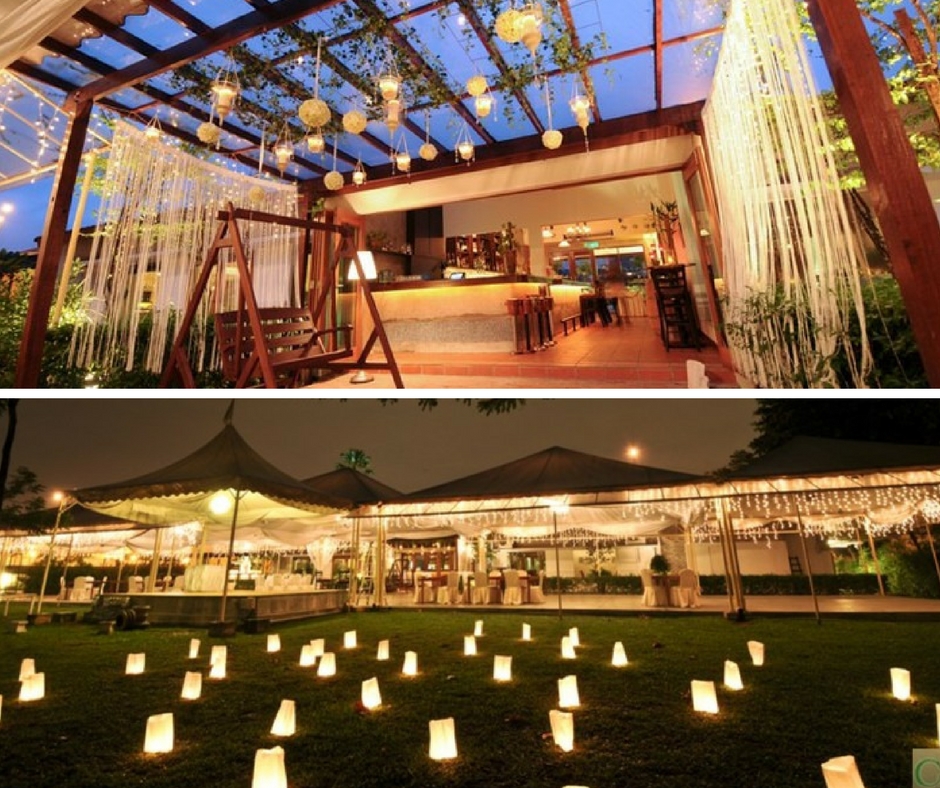 This quaint, Italian-style bungalow on Jalan Tun Razak is a popular spot for weddings, so naturally it will be a perfect venue for a dinner date too! Dine in the garden, with a view of their small lake and a golf course, and feast away on their authentic Italian offerings. The glimmering lights that are put up at night and the cozy atmosphere of the restaurant itself makes for a memorable date for sure. Most importantly, prices for their food isn't too bad, with their pasta and risotto dishes ranging from RM28 to RM62, so if you're careful you shouldn't exceed RM100 per person. They even have special dishes meant for two people, so you'll be able to save some bucks while on the pretense of being so romantic you're eating off of each other's plates!
Address: No. 20A, Jalan Kampung Pandan, off Jalan Tun Razak, 55100, Kuala Lumpur
Hours: 12pm-2.30pm (lunch) and 6pm-10.30pm (dinner) on weekdays, 6pm-10.30pm (dinner) on weekends
Tel: +603-9285 4827
Website: http://ciao.com.my/
JP Teres, Grand Hyatt Hotel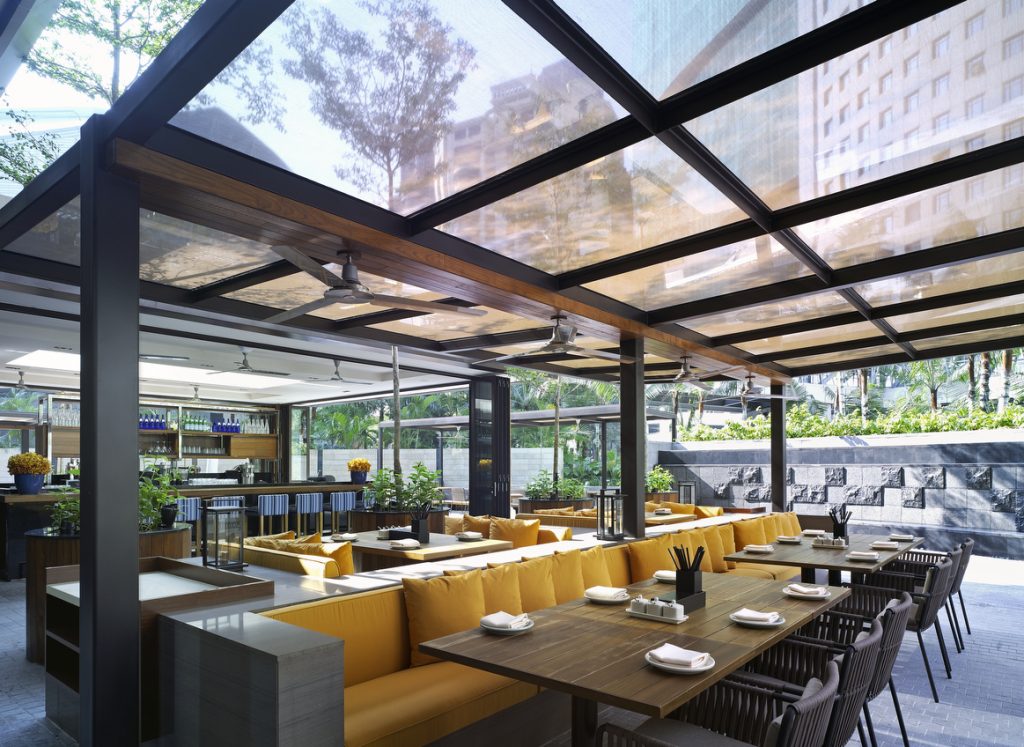 If you're feeling like eating local Malaysian food, but in an upscale setting with , JP Teres is the place to go. Serving up our favourite Malay, Indian, and Chinese dishes, but in a trendy hotel atmosphere, JP Teres has been a hotspot for lovebirds to visit for a while now. Choose between dining in the chic interior, or the breezy, al fresco outdoor area, surrounded by greenery in the middle of the bustling city. Obviously, we can't expect the prices to be the same as roadside food stalls, but in comparison with other hotel restaurants, JP Teres' prices are considerably affordable. A bowl of noodles will set you back RM35, rice RM38, or order one of their Thali sets, ranging from RM42 to RM66, that comes with biryani rice and a smorgasbord of side dishes like chutneys, yogurt dips, and various vegetable dishes. Try not to get too overwhelmed with your choices!
Address: 12 Jalan Pinang, Kuala Lumpur, 50450
Hours: 12pm-3pm (lunch), 6pm-11pm (dinner) daily.
A la Carte Menu hours: 3pm-11pm on Mon-Thurs, 12pm-11pm on Fri-Sun
Tel:  +603-2182 1234 extension 2333
Website: http://kualalumpur.grand.hyatt.com/en/hotel/dining/JPteres.html
Le Midi, Bangsar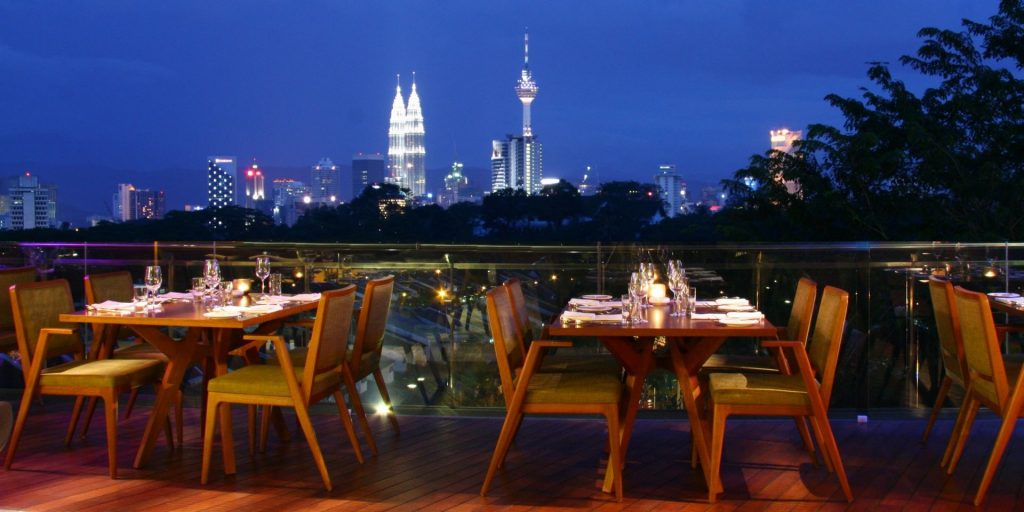 Le Midi serves up French-Italian and Mediterranean dishes to please the posh people among us. Not only are their food offerings delectable, the restaurant's sweeping views of the city of KL provides the perfect backdrop to your romantic dinner for two. The chefs respect and honour food so much that they hand-make pretty much everything they serve, from bread to pasta to dressings to desserts. You can trust that their dishes will be prepared from the finest of hands! Not only that, but they currently have a 3-course dinner promotion from only RM98, so you wouldn't have to fork out an exorbitant amount of money for you and your date. If set meals aren't your thing, their ala carte menu has an impressive array of French, Italian, and Mediterranean dishes to choose from, like their Spanish seafood paella dish for two (RM108). Your date will love you for this meal!
Address: Lot T3, 3rd Floor, Bangsar Shopping Centre, Jalan Maarof, Bukit Bandaraya, 59000 Kuala Lumpur
Hours: 11am-3pm (lunch), 6pm-11pm (dinner) daily
Tel: +603-2094 1318 / +6012-660 9048
Website: http://www.lemidi.com.my/
Tanzini, Jalan Tun Razak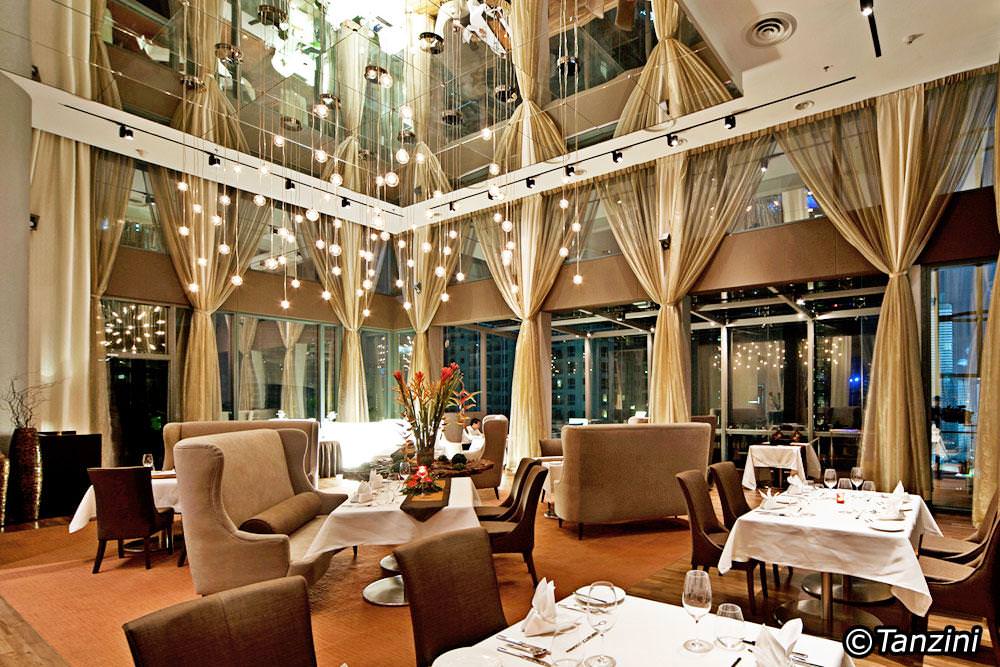 Tanzini is located on the 28th floor of G Tower, Jalan Tun Razak, and they serve up Italian dishes with interesting Asian twists. Employing a 'from farm to table' approach to their dishes, you can bet that their food is as fresh as can get! Already a popular restaurant for lovey-dovey dinners with your significant other, their intimate atmosphere and yummy dishes add up to a quintessential dinner date experience. Even though the prices for their ala carte dishes can be quite steep for certain dishes, they have a 3-course dinner set starting from only RM78, which isn't bad at all! With picturesque views of the city skyline (you are on the 28th floor after all), this is the perfect place for a romantic dinner with your loved one!
Address: Level 28, GTower, 199 Jalan Tun Razak, Kuala Lumpur
Hours: 11.30am-2.30pm (lunch), 6.30pm-10.30pm (dinner) daily, closed on Sundays
Tel: +603-2168 1899
Website: http://www.tanzini.com.my
Look Out Point, Bukit Ampang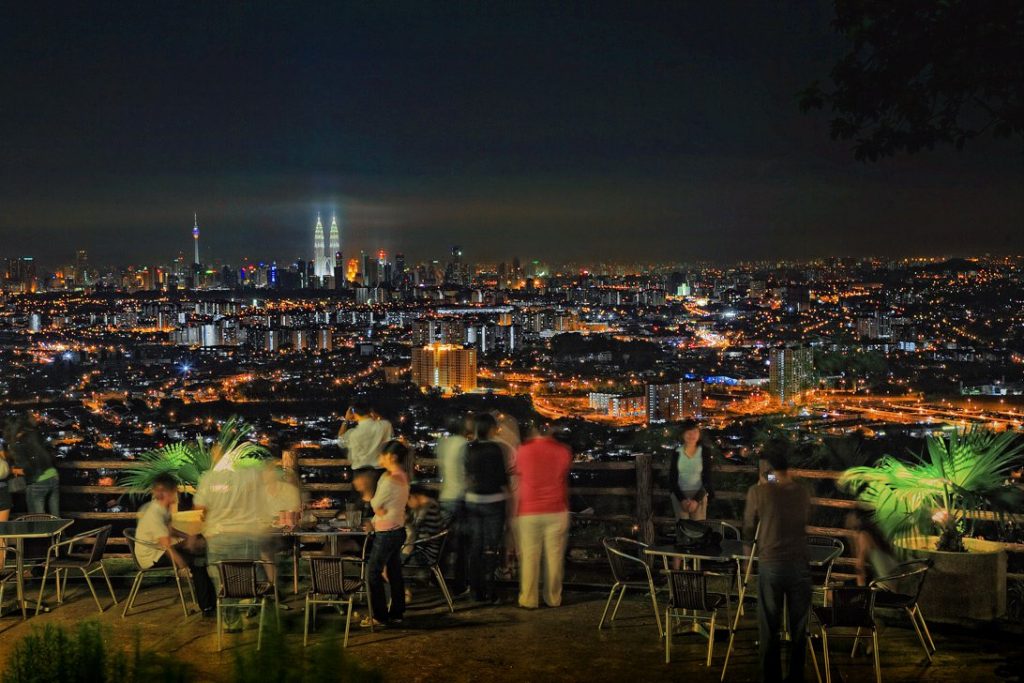 Most of us will still remember when there used to be a Western restaurant called Look Out Point on Jalan Hulu Langat, perched atop Bukit Ampang, with impeccable views of the entire city. Unfortunately, the place closed down a few years ago after a landslide incident, due to the questionable safety of the location. Fast forward to now, and people are still making their way to that picturesque hilltop when the sun goes down, especially with their loved ones, for an intimate hangout together under the stars. And with lots of people comes roadside stalls of course, and a number of affordable stalls have popped up along the road at the hilltop to feed the hungry masses still swarming to the look out point. There's no question that you wouldn't have to fork out even RM50 for your meal, as is standard with roadside stalls, so you won't have to worry about money. An affordable meal and a winning view? Count me in!
Address: Jalan Ampang-Hulu Langat, Bukit Langat, 43100 Ampang, Kuala Lumpur
Hours: 6pm-late daily
The Orchid Conservatory, Majestic Hotel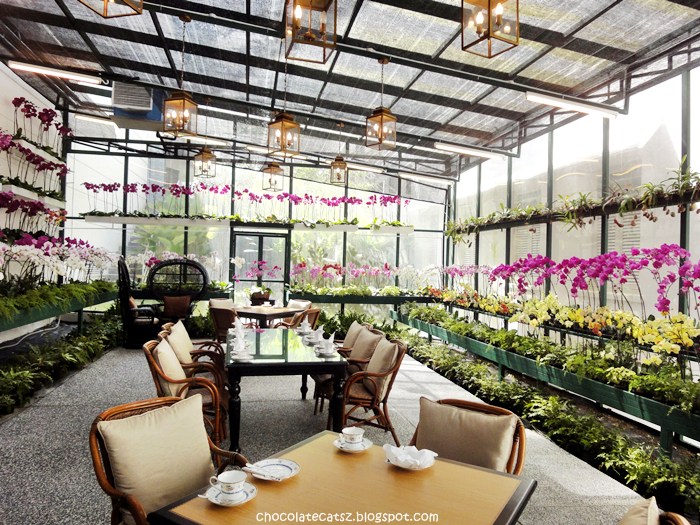 This beautiful dining spot has been mentioned previously in our 'Best Places To Have A Tea Party' list, and it definitely deserves a spot on this one too! Surrounded by lush orchids in a glass house, you and your date will be nestled together among thousands of fragrant blooms for a meal to remember. Even though you can technically have dinner there, the place is more suited to fancy afternoon tea instead, which is what most people go for. The Majestic Hotel's signature three-tiered afternoon tea set features your typical English tea selections, including freshly baked scones, finger sandwiches, and various cakes and pastries. And you'll only have to fork out RM88 per person! This is definitely the place for cute couple selfies and shameless picture-taking amongst the flowers!
Address: The Majestic Hotel Kuala Lumpur, 5 Jalan Sultan Hishamuddin, 50000 Kuala Lumpur
Afternoon Tea Hours: 3pm-6.30pm daily
Tel: +603-2785 8000
Website: http://www.majestickl.com/
Fukuya, Jalan Delima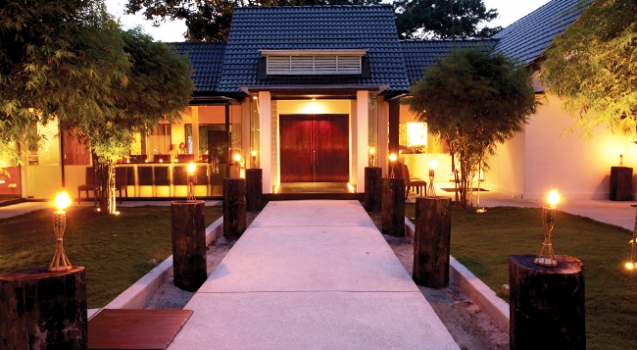 This minimalistic, almost mysterious Japanese restaurant amidst the bungalows on Jalan Imbi has made a name for itself as a go-to place for intimate, high-end dining. Housed within a bungalow of its own, Fukuya boasts fresh-as-can-be seafood selections, and their excellent kaiseki menu doesn't disappoint. However, if you don't want to fork out upwards of RM200 per person, don't worry for they also have traditional Japanese dinner sets, priced between RM92-110. Even though it's not cheap by any means, the garden view, upscale food, and inviting ambience all lends to the perfect dinner date!
Address: No 9 Jalan Delima, 55100 Kuala Lumpur
Hours: 12pm-2.30pm (lunch), 6.30pm-10.30pm (dinner) on Mon-Sat, 6pm-10pm on Sun.
Tel: +603-2144 1022 / 1077
Website: http://www.fukuya.com.my/dining/index.html
Rococo Café, Melange Hotel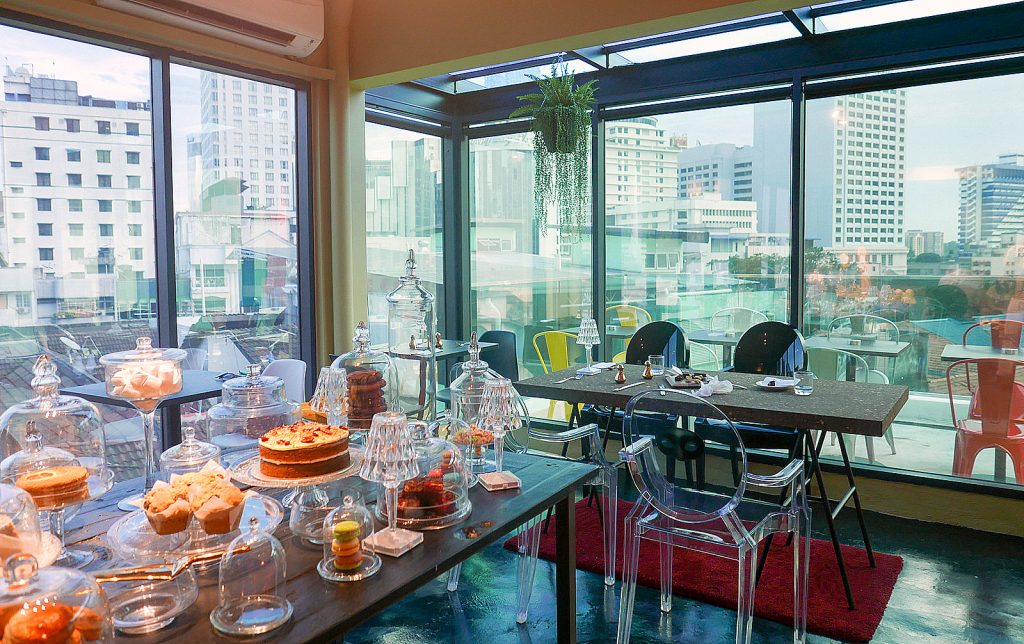 This relatively new café/restaurant just opened its doors earlier this year, and has already gained itself fans for its chic décor and scrumptious cooking. Rococo is every modern designer's heaven, with its stylish interior furnishings and transparent chairs and lamps, so you'll be dining in style. If your date appreciates design, this will be a plus! They pride themselves on their various sandwiches, ranging from a crabmeat and cured beef sandwich to chicken with Greek yogurt. Their pancakes are great too, two thick, fluffy pancake discs with homemade lemon or raspberry butter that melts perfectly down the stack. Don't forget their desserts, especially their dense red velvet brownies and flavourful Earl Grey chiffon cake. And with their prices averaging at only around RM25 per dish, this isn't going to be too hard on your wallet! Grab your date and dine on the outdoor balcony overlooking the city, they'll love it. You'll thank me later!
Address: 7th Floor Melange Hotel, Jalan Rembia off Tengkat Tong Shin, Bukit Bintang, 50200 Kuala Lumpur
Hours: 11am-10.30pm daily, closed on Tuesdays
Tel: +6012-974 0192
Website: https://www.facebook.com/RococoCafeMY/
Next time you want to take your loved one out on a romantic date, you know where to go! Save up some cash and indulge your date, they'll be sure to appreciate the gesture! Know of any other good spots for an intimate dinner for two? Don't keep it to yourself, be a bro and let everybody know in the comments!
Featured Image Credit: @EvginMerve on Twitter