When it comes to seafood, you would usually find some of the best seafood dishes at restaurants that are situated closer to the sea.
But Ketam Viral, that's deeper within mainland Malaysia, promises "Really Good Crabs", we had to try them out for ourselves, to see whether their crabs are, in fact, really good.
When we reached the restaurant, that's located on the first floor of Sunway Gandaria in Bangi, Selangor, we were ushered by Chef Rathnor, the head chef with over 20 years of cooking experience, to one to two spacious private rooms for us to dine at.
Shortly after we settled down, food started to flow in.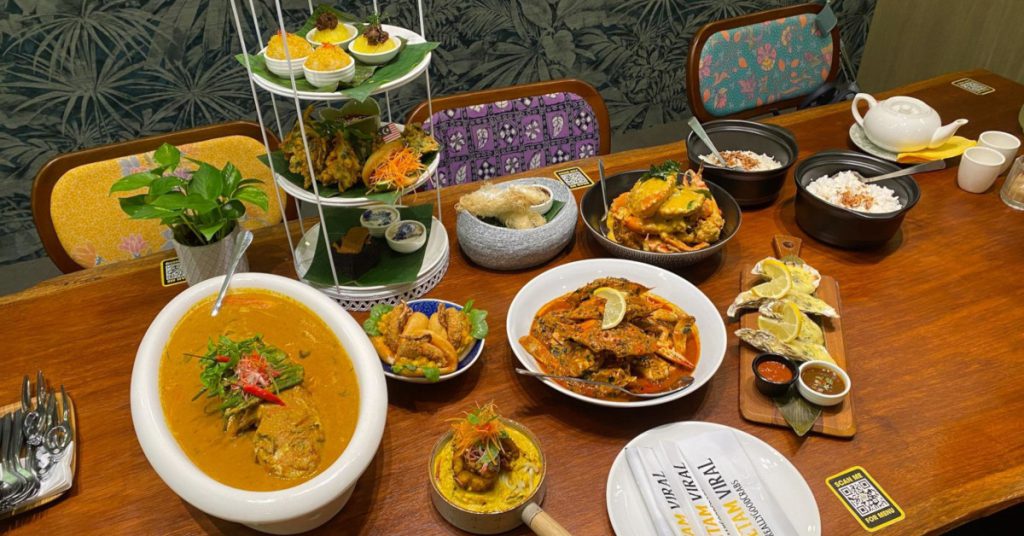 They served us a total of 5 dishes which includes their Salted Egg Crab (RM290 for two XXL-sized crabs), Ketam Manickam (RM133), Crab Lotus Bao (RM42.50), Oyster Thermidor Terasi (RM80.50), and Kari Nyonya Melaka with Merah Malabar fish (RM185.50).
On top of that, they also served us their Sarang Si Tempua High Tea Set (from RM129.50) that came with the Siakap Laksa Lemak Kantan, Pisang Cak Lempong, Lepa Sang Ketam, Pulut Kuning Rending Daging Kapitan, Lotus Biscoff Brownies, Sago Bunga Telang, Siakap Sambal Bao, and Cucur Udang Moringa.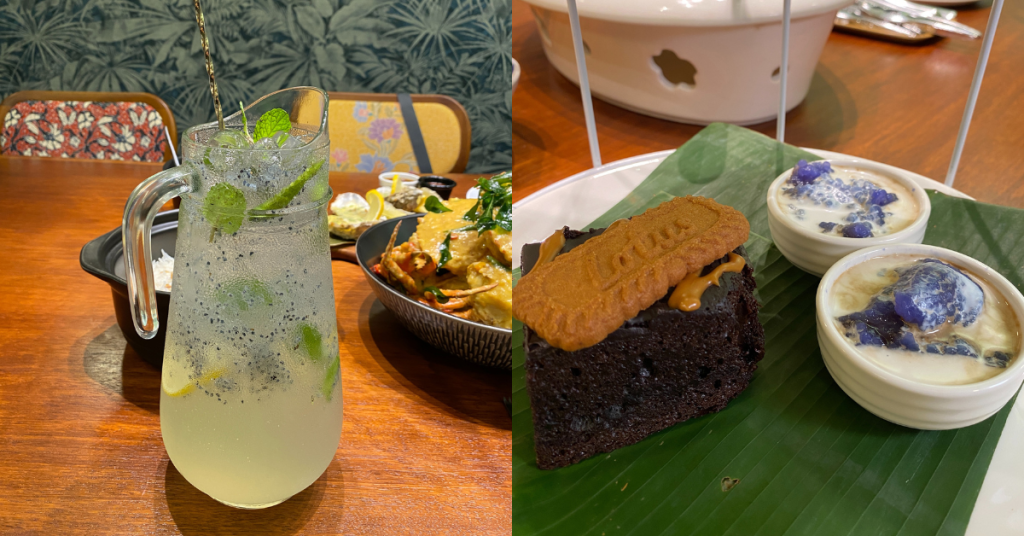 As for drinks, we were served a jug of Kecil-kecil Si Cili Padi, a refreshing drink consisting of bird's eye chilli, mint leaves, and basil seeds that worked as a palate cleanser between dishes.
Before we got to clawing down our food, we put on the Ketam Viral-branded plastic bibs to ensure our clothes are not stained from the mess we're about to inflict on this dinner table.
Plastic gloves are only provided upon request in order to reduce waste.
Starting our meal off with the Salted Egg Crab, we liked how the flavour was quite pronounced. The larger XXL-sized crabs, flown in fresh from Indonesia, meant that there's a lot more meat in the claws too.
Next, we tried the Ketam Manickam, a Sri Lankan-style dish where Sea Crabs are cooked in moringa and curry leaves on top of masala, among other spices.
While the dish was more on the spicier side, it did not overpower the overall taste and fragrance of the herbs it was cooked with.
Also, unlike Mud Crabs, Sea Crabs are much thinner, tend to have less meat, and have thinner shells, making them much easier to crack.
When we asked the chef whether it's possible for customers to request the Ketam Manickam dish to be cooked with Mud Crabs instead, he mentioned that during the R&D process, they deduced the Mud Crab's flavour is not suitable for such a dish.
Other than the crabs we also gave the Oyster Thermidor Terasi, which consists of oysters flown fresh from Australia and Ireland with baked cheese thermidor, garlic toum, and Thai sriracha sauce.
We found the dish to be a tad bit salty, but a dripping a bit more sriracha sauce helps bring down the saltiness quite a fair bit.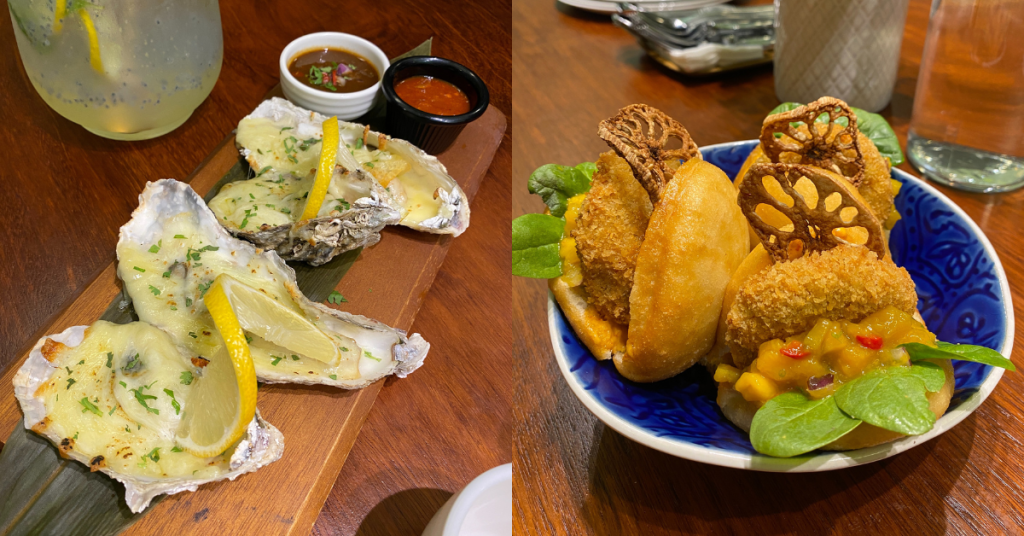 Next, we had the Crab Lotus Bao topped with mango puree and a slice of deep fried lotus on top. We like how the mango puree compliments the crab meat patty well, giving us a mix of sweet and savoury while the fried lotus adds to the crunch.
As for the Kari Nyonya Melaka, it's made using ingredients like turmeric, lemongrass, tamarind, and chillies.
Our chef served the dish with Ikam Merah Malabar (RM185.50) as the main protein, but if customers want, they can opt for Kepala Ikan Merah (RM180.50), Kepala Ikan Kerapu (RM170.50), Siakap (RM75.50), Kerapu (RM175.50), Bawal Emas (RM135.50), or bring in their own fish to have it cooked (RM65/kg).
The size of our dish was quite big, and it was enough to comfortably feed all five of us. We liked how the fish was quite meaty and tender, as it flaked when we scooped it out of its bowl.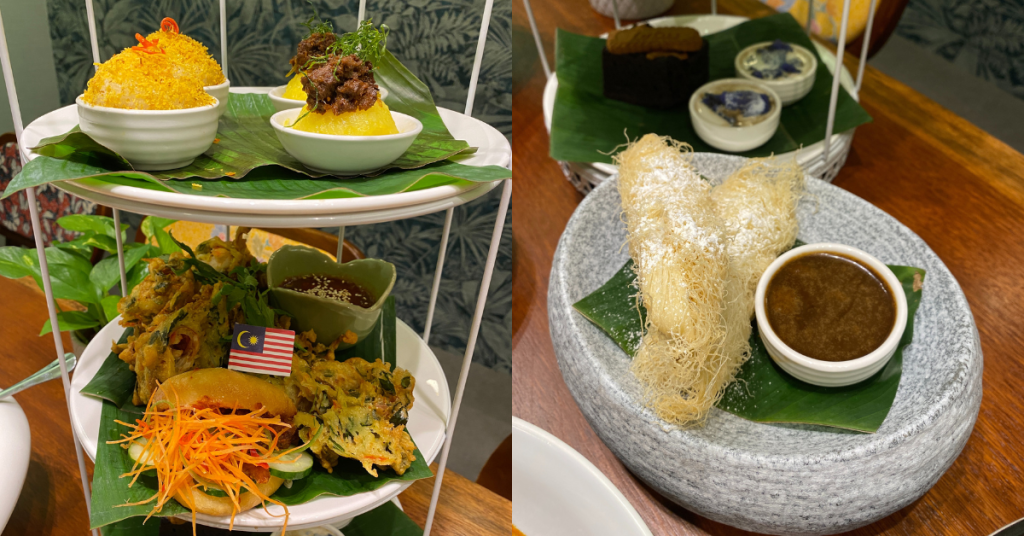 Once we were done with the main course, we moved on to their Sarang Si Tempua High Tea Set. What stood out to us was the Pisang Cak Lempong and Lotus Biscoff Brownies.
The Pisang Cak Lempong with biscoff dodol dip gives a satisfying crunch with every bite, while the Lotus Biscoff Brownies were warm and chocolaty, and their sweetness makes them a great snack to end our hearty seafood meal with.
Currently, Ketam Viral has only one outlet, but the chef mentions that there is a possibility of expanding to other states when it's time.
Ketam Viral
Location: 1-11, Sunway Gandaria, 2, Jalan Pusat Bandar, Seksyen 9, 43650 Bandar Baru Bangi, Selangor
Operating hours: 11:30AM to 11PM daily (until 5PM on Tuesdays)
Website: https://ketamviral.restaurant/