We had a change of pace to get into the kitchen ourselves to test out a mixer from a Malaysian brand, Kitmens. 
Armed with a tried-and-tested recipe, we got to making an earl grey chiffon sponge topped with a light whipped cream.
In terms of the performance of the mixer, we have no complaints, it did what it needed to do and we got ourselves a lovely light cake and fluffy whipped cream. Yum!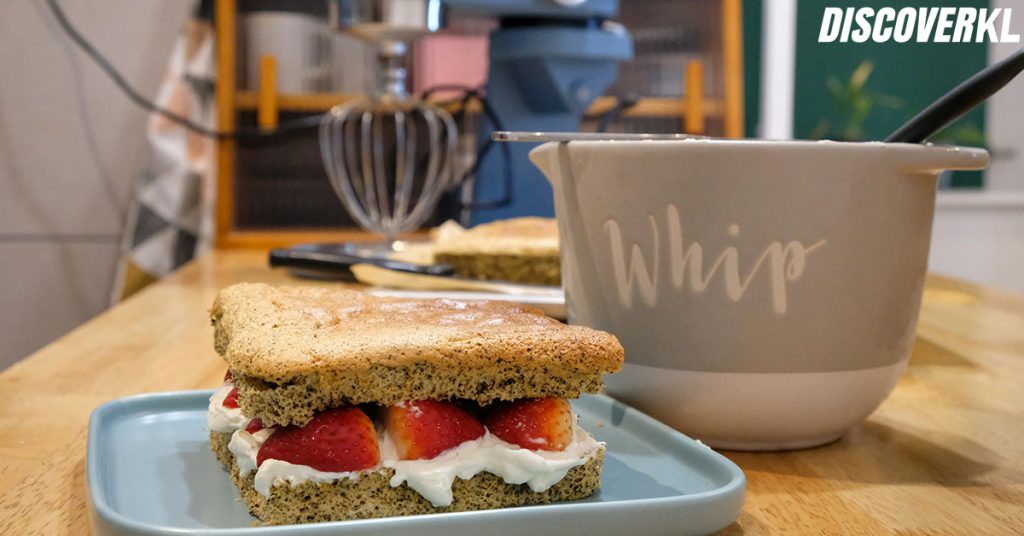 The Kitmens KM-B5 mixer comes with a clear LED display, which functions as both a speed indicator and timer. The latter can be useful, you don't need to set a separate timer to keep track of how long it's been mixing.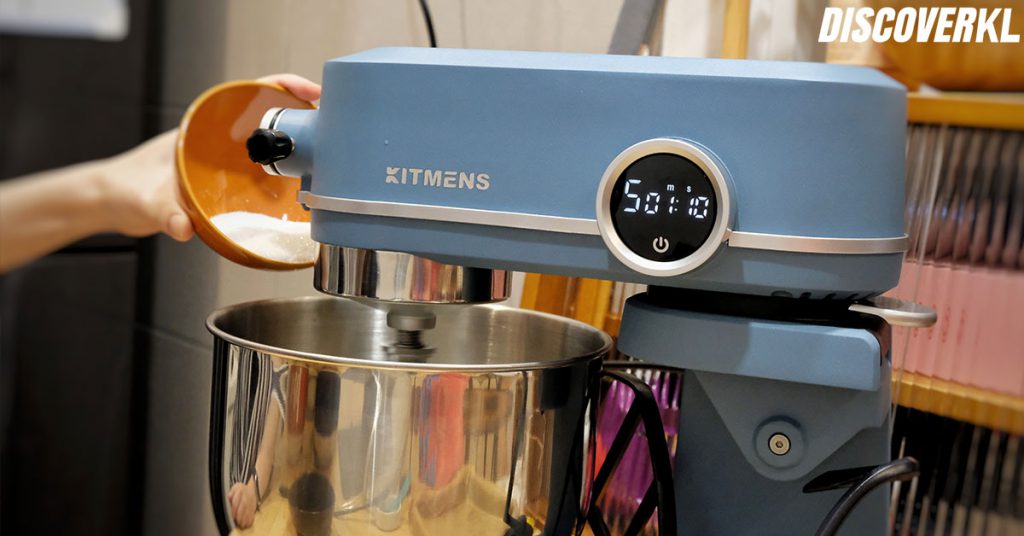 And because it's fairly large, you can actually monitor the speed and timer from a distance. We do have a small quibble about the twisting of the button to adjust the speed—it made it tedious moving from speed 1 up to 8 because you have to keep turning it. 
The lifting mechanism made the mixer head very easy to move, but because it swings so smoothly, we were surprised by its sudden tilt upwards ?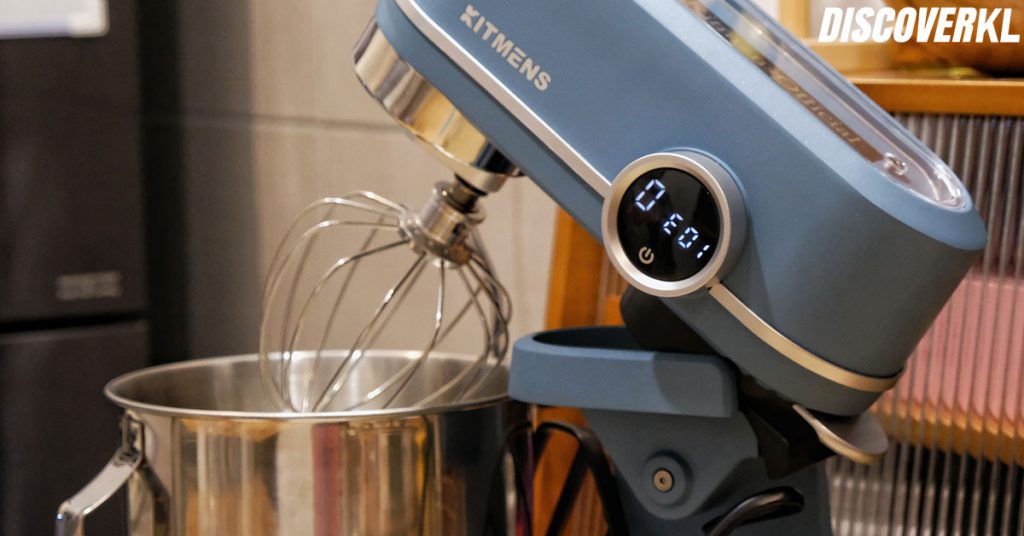 One nice touch, you can actually get your name or any other short message engraved on the top of the mixer! Great for gifts or to mark a special occasion. 
The body of the mixer is made of a sturdy metal and has a matte finish, which makes it look very premium compared to some mixers that are made of plastic.
This does mean it can be a little heavy so we don't see it as something you'd regularly move in and out of storage. If you have enough counter space, it looks good enough to remain on display even if you're not using it.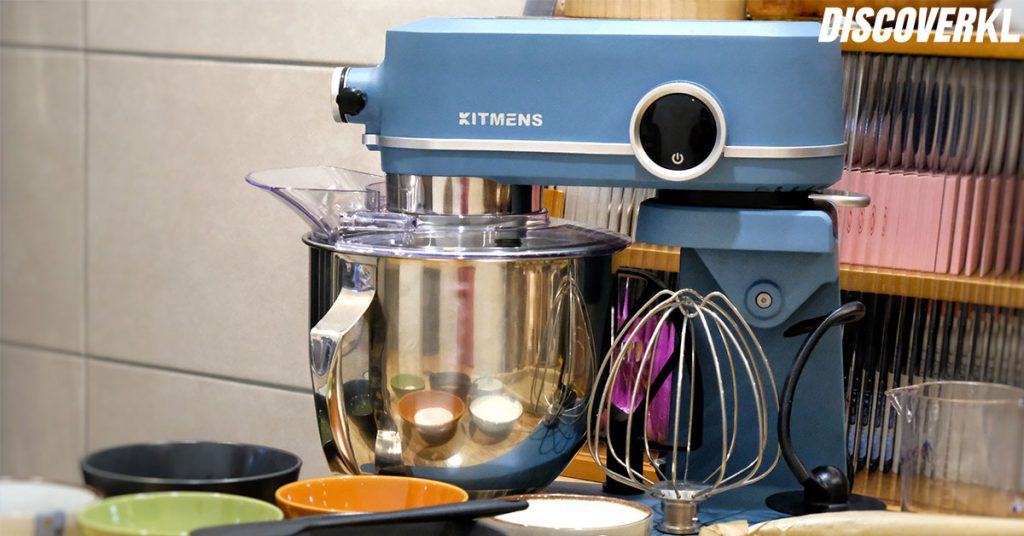 Plus, you don't need extra storage space for the attachments since everything is able to fit nicely on the stand. Even after washing them, you can air-dry everything on the stand itself.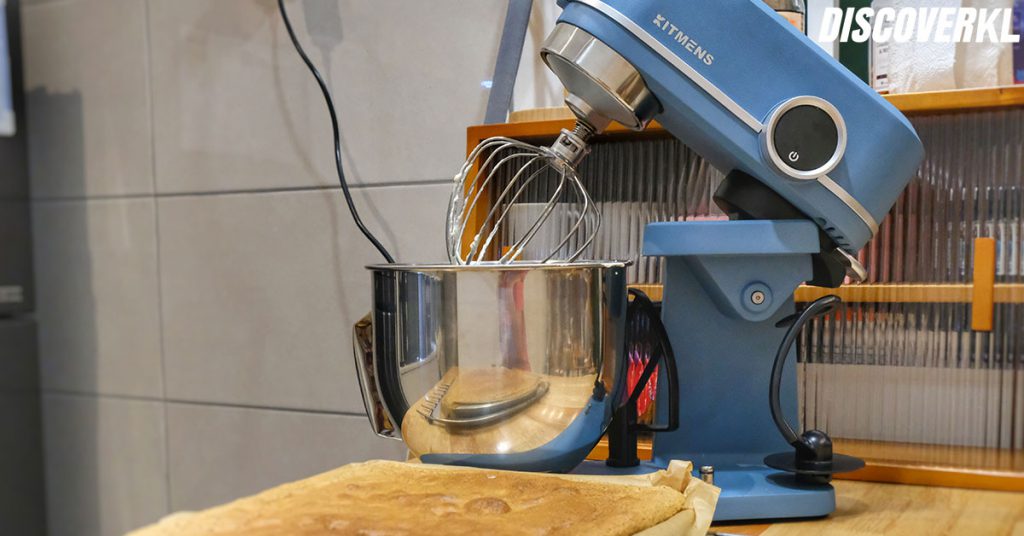 For those who usually bake in an enclosed space or a smaller kitchen and sensitive about the mixer noise, you'd be glad to know that the Kitmens mixer is fairly quiet. In comparison to Sarah's Kenwood mixer, the Kitmens is quite obviously lower in volume.
The Kitmens KM-B5 mixer is currently on sale for RM1,095 on their website (original price is RM1,495).
Instagram: https://www.instagram.com/kitmensofficial/
Website: https://www.kitmens.com.my/