Oh Cha Matcha plays with fun and different combos for their matcha drinks, but their consistent promise is that all of them have no artificial syrups, no sugar, no colourings, and low in calories. They also guarantee that their matcha is imported directly from Uji, Kyoto, in Japan.
You have to shake these really well immediately before drinking to enjoy the flavours evenly (even if you wait a while before drinking, the matcha powder will settle again).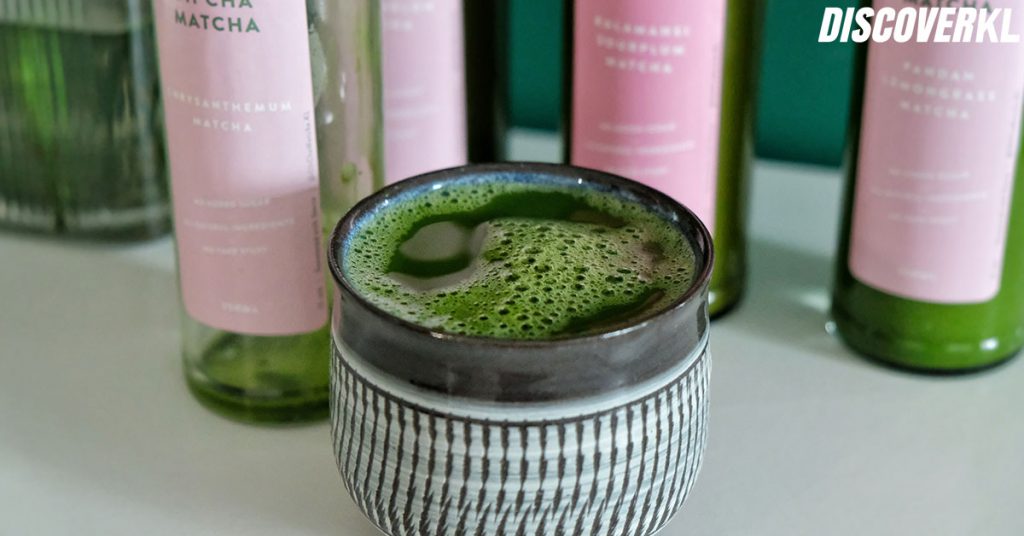 For the #DKLTapaoTest, they sent 4 bottled drinks (RM13 each), which are all packed with antioxidants from the matcha and natural ingredients for the variety of flavours. One recurring theme is that the umami hint from matcha is mostly in the aftertaste, the primary and stronger flavours are the fruits and other ingredients.
Our rating from most to least favourite:
Watermelon matcha: This is really refreshing, sweet, the watermelon sings through the matcha aftertaste well.
Kalamansi & sour plum matcha
Pandan lemongrass matcha
Chrysanthemum matcha: This was the one combo that we felt didn't work, because the chrysanthemum's herbal and slightly bitter taste combined with matcha, just tasted a bit off to us personally. We'd stick to just chrysanthemum tea on its own.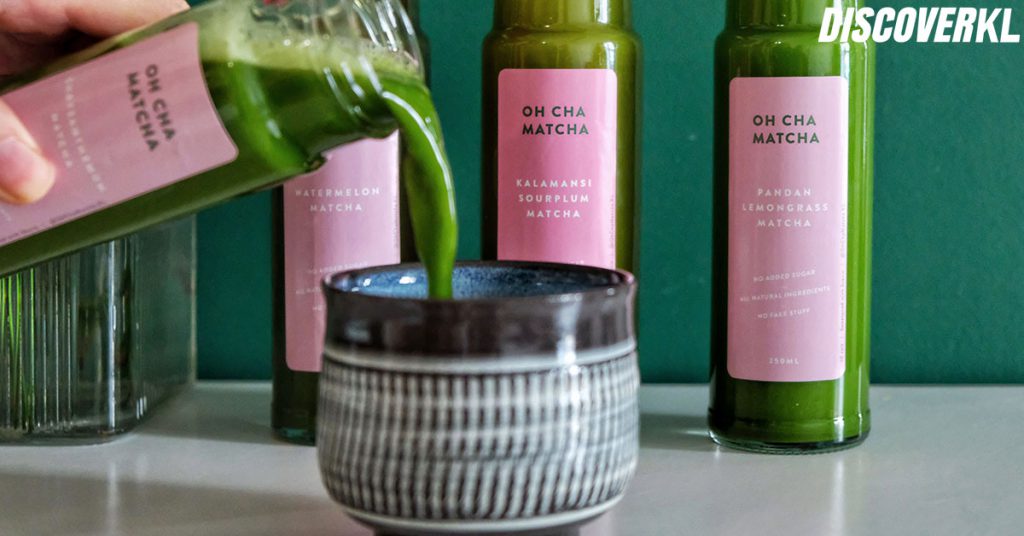 There are also cute little bottles called matcha shots (RM5.90 each) in 2 flavours.
Bentong ginger turmeric matcha shot: Wow. Just wow. Once we popped it open, that whiff of ginger is strongggg. And downing it, is an EVEN BIGGER kick. There was one taster who said it wasn't strong enough, but he's probably an outlier, because for us, the pungent burn was "gao" enough to last a long while.
Orange matcha shot: Unlike the others, the was both thick and pulpy, making it quite hard to swallow at a go. The orange flavour was nice, but it wasn't easy to finish. Perhaps having this more diluted in the larger sized bottle instead of a shot would work better?
Matcha is known to be high in antioxidants, which is good for us, but not everyone likes matcha. These mixed flavoured drinks are good "gateways" into matcha, since there are other flavours to complement and/or mask the matcha too!
Besides their guilt-free drinks, Oh Cha Matcha also serves cakes.
Original burnt cheesecake (RM12): This was creamy, salty, and sweet. Our favourite part was actually the burnt portion, which gives it a good extra smokiness and caramelisation. If you like your cheesecake less firm and more melty in the mouth, leave it out of the fridge for a while before indulging.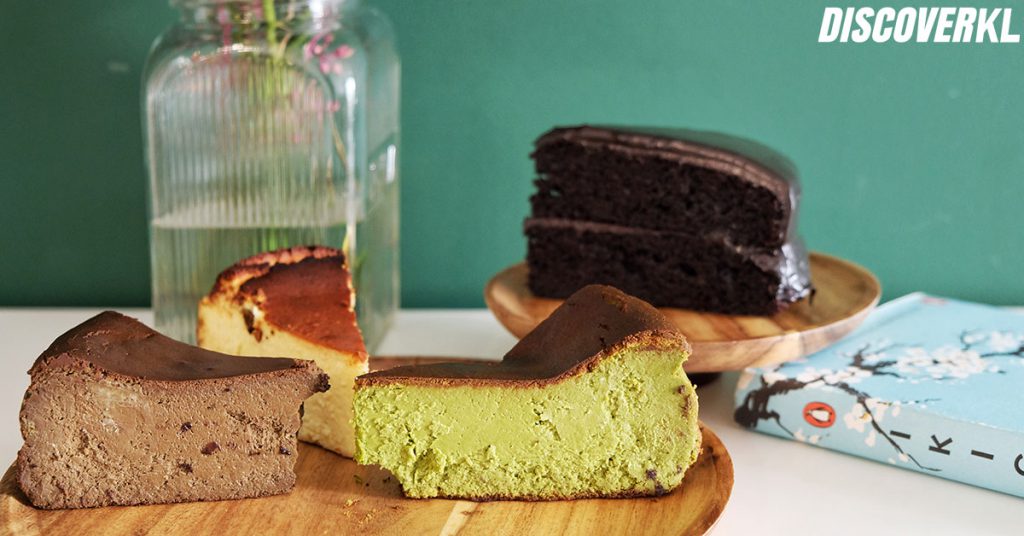 Houjicha burnt cheesecake (RM15): We enjoyed the rich and burnt houjicha, which also makes for a slightly denser cake (not too dense, but just enough for that bit of resistance in the bite). It's not as light as the original, but we all liked it more, they really nailed the houjicha flavour and balanced it together with just the right amount of sweetness.
Matcha burnt cheesecake (RM12): In comparison to the houjicha, the matcha was very mild, and although you could still taste it, we think it was not that far off from the original burnt cheesecake. Interestingly, having matcha in it helped to bring out the eggy flavour of the cake more. If you order this and the houjicha cheesecake, eat this one first.
Chocolate ganache cake (RM12): This is a very standard chocolate cake, the crumb is quite light and the ganache is smooth, but it's really not going to be as memorable as the cheesecakes. Our usual DBKL dude had a field day with this though, he loves his chocolate.
The prices for the cakes are very reasonable considering the portion size and type of cake; we've seen burnt cheesecake slices at cafes generally go within the RM15-18 range.
Oh Cha Matcha
Address: 130, Jalan Burhanuddin Helmi, Taman Tun Dr Ismail, 60000 Kuala Lumpur, Wilayah Persekutuan Kuala Lumpur
Website: https://ohchamatcha.com/