Just a 90-minute drive from KL is Caravan Serai, a homestay that our entire team recently had the pleasure of staying at for 3 days.
Unfortunately, during our day of travel, there was heavier traffic than usual and our ETA was close to 2 hours.
It was then when we opted to use a back-road. We wound up zig-zagging through the small kampong road for more than 20km.
It's clearly not the most comfortable journey but if you're the sort to get antsy sitting in traffic, it's an option for you.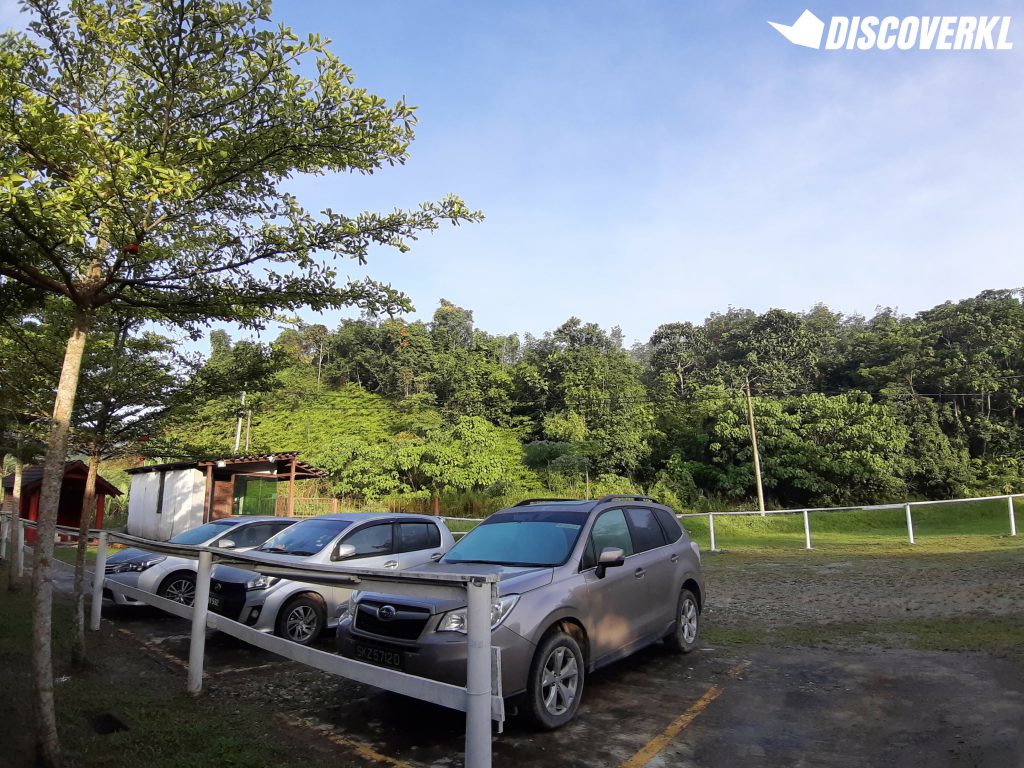 Upon arriving at Caravan Serai, (some of us with mud-covered cars as it had been raining earlier and the roads were muddy) we were served a refreshing lemongrass drink.
It didn't take us long to discover that lemongrass is a theme at Caravan Serai, just like how it's a part of the name of the place.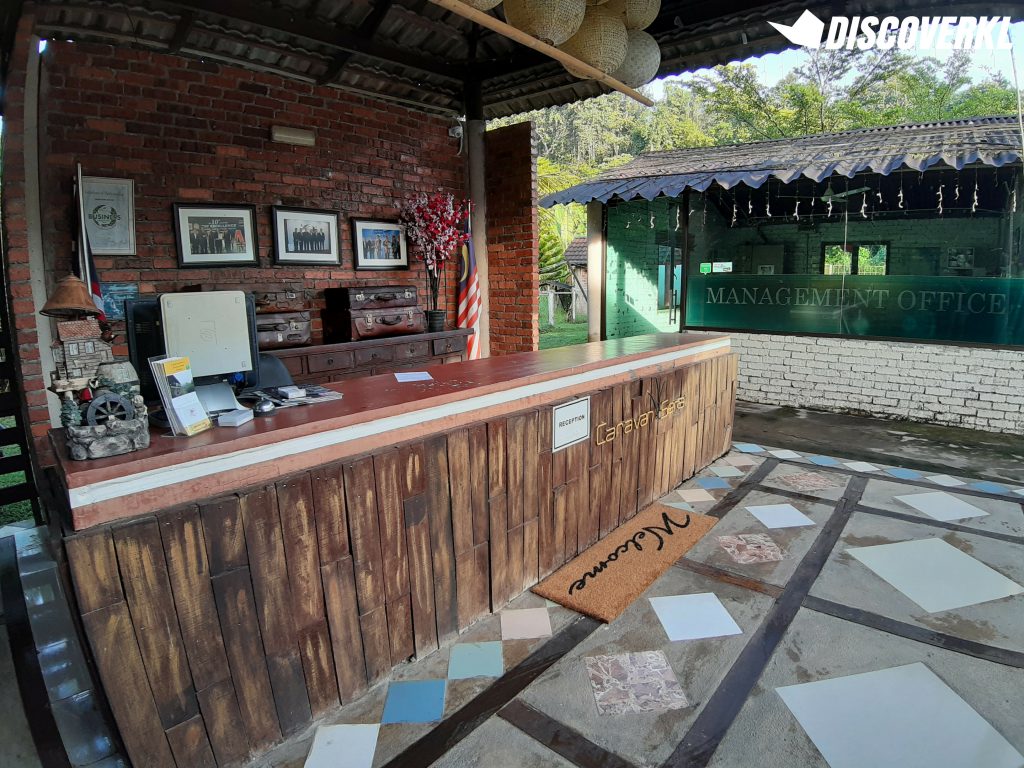 The scent of lemongrass is unmistakable as guests would religiously spray mosquito and insect repellents on themselves throughout the day.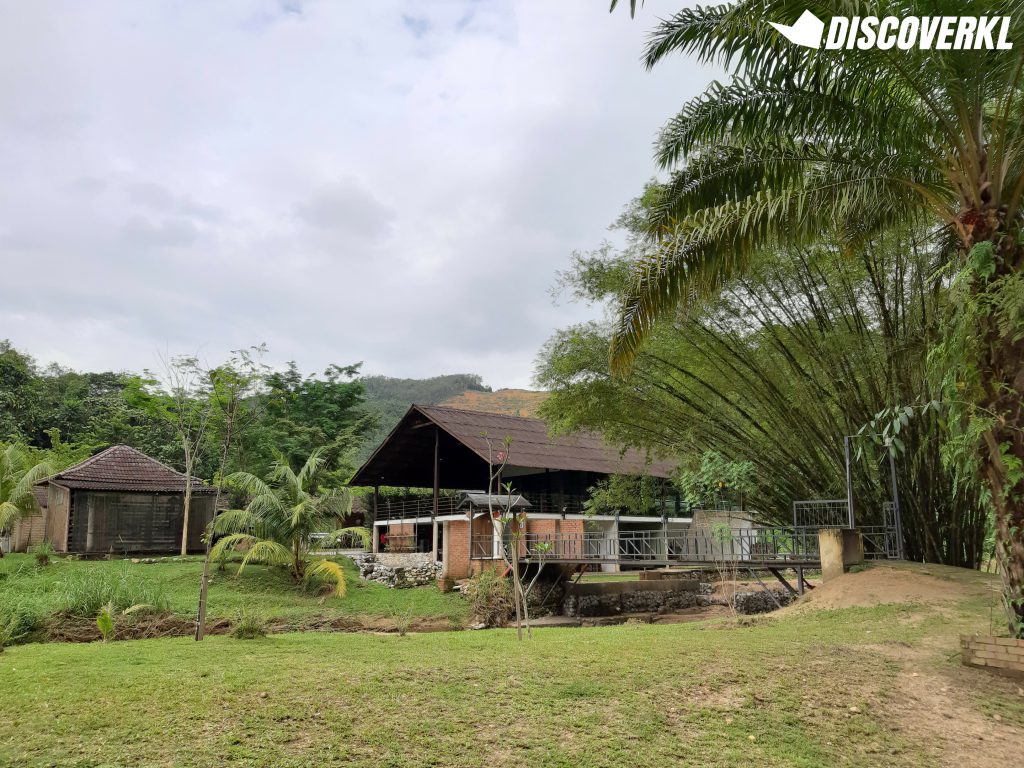 Here's a forewarning to those who are deathly afraid of creepy crawlies and other insects, mosquitoes inhabit just about every corner of the villa. After all, we're glamping in the middle of a forest and that is a given.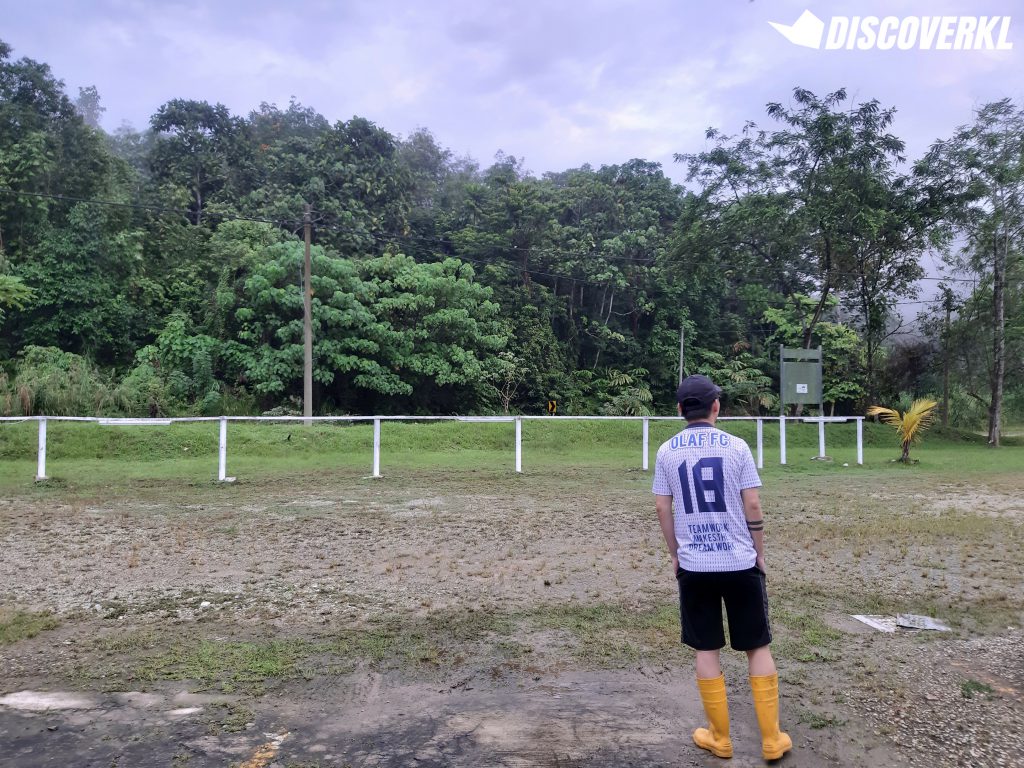 Being the city folks that we are, it took a while of getting used to. The mozzies here are bigger than the ones you find in the city and they leave behind red welt-like bites which thankfully go away in a couple of days.
Fortunately, mosquito coils are provided in the tents and suites—we would advise burning it when you are not in the room as the scent would be overbearing for most.
Alternatively, bring along mosquito repellents and sprays. I used mosquito patches and they worked remarkably.
After enjoying our lemongrass drink and dropping off our luggage at our rooms, we headed to the main lounge area for a crochet workshop hosted by Little Monster Handmade's Mei Yan.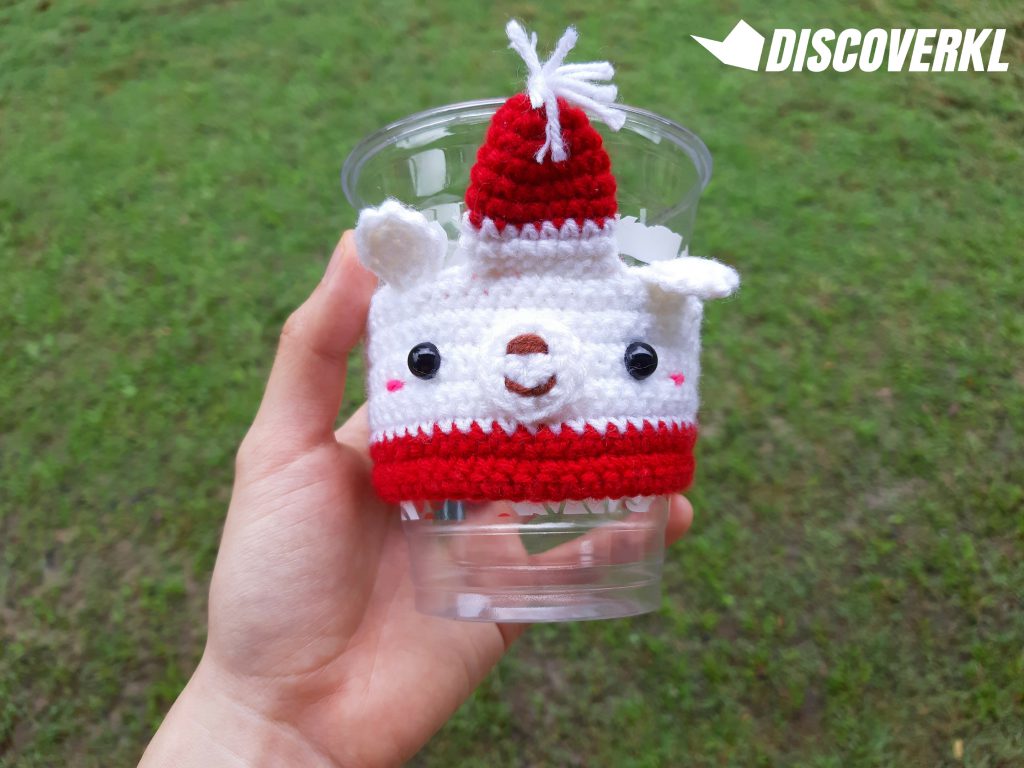 Depending on your group's preference of activity, the folks at Caravan Serai are able to organise external workshops and activities, at a cost. During our stay, we participated in 2 workshops: soap making and crocheting.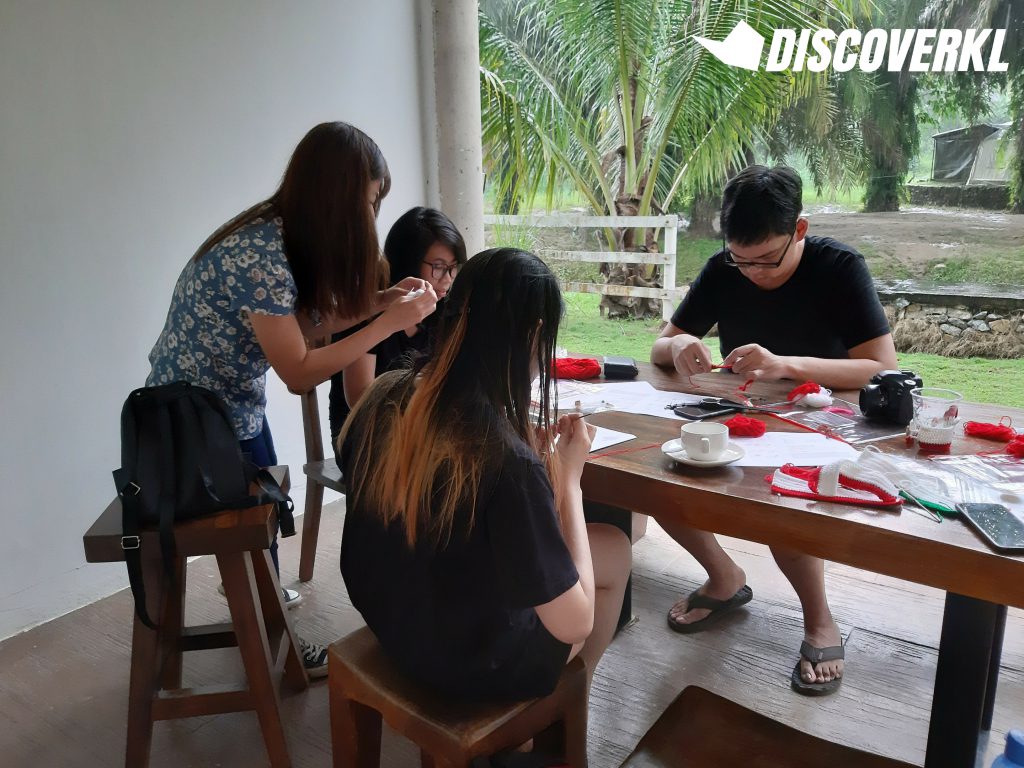 Crocheting might seem like a simple skill to pick up in a couple of hours, but we would soon learn that it's not, much like cycling or swimming.
Thankfully, our teacher, Mei Yan, was incredibly patient with our group of 12 and for what it's worth, it was fun attempting to crochet.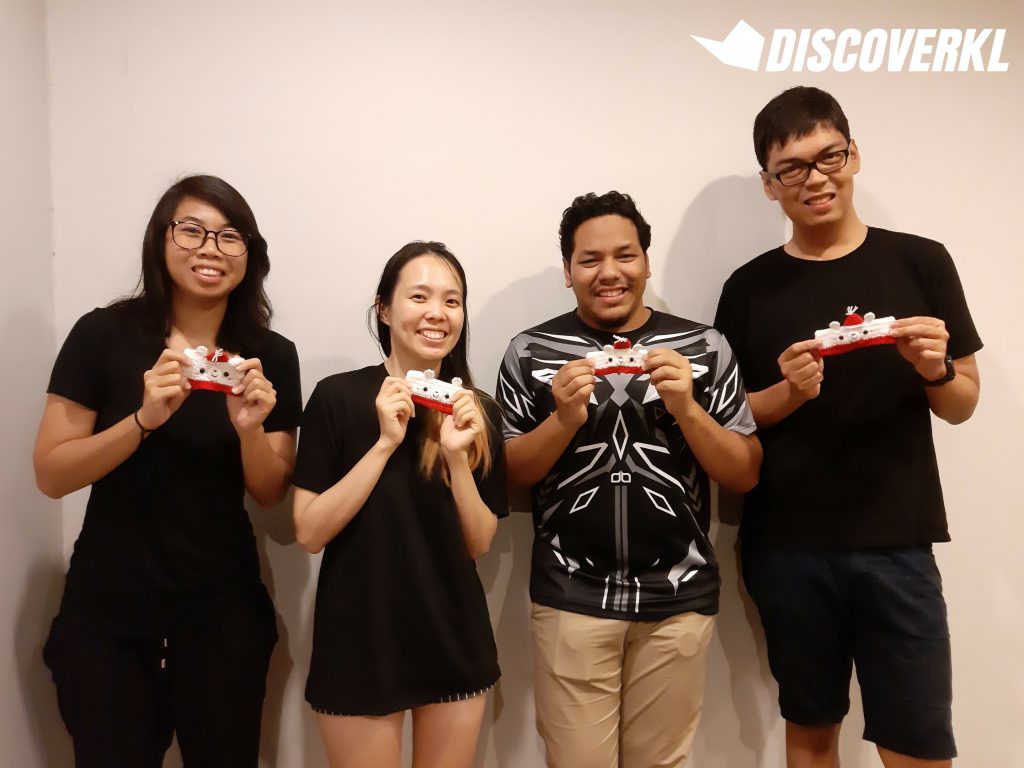 In fact, Mei Yan was gracious enough to extend her session just so one of her students, Dale could finish up his coffee cozy.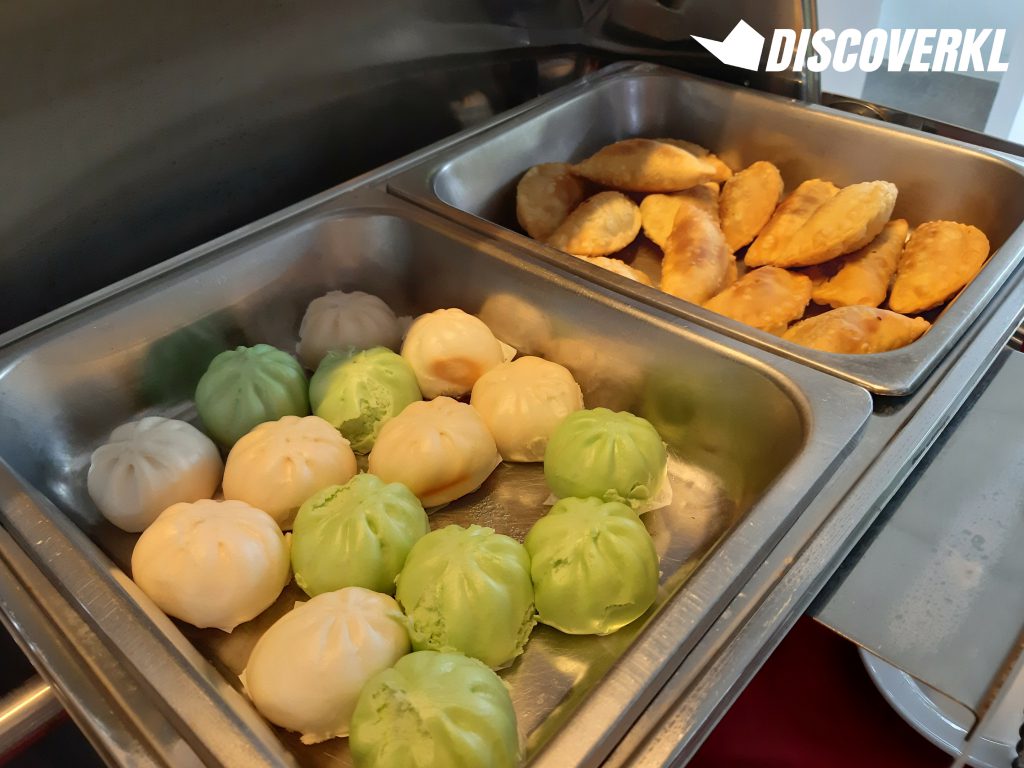 Tea time was served while we were crocheting so we took turns feasting on the kaya pao, red bean pao, currypuffs and the free flow of coffee and tea—clearly the kaya paos were a huge hit.
We even tried the durian coffee, which is priced at RM5 per cup. As someone who doesn't enjoy durian particularly, I found the taste a tad bit too pungent. But those who enjoy durians should definitely give this a go considering how Bentong is known as the home of the King of Fruits.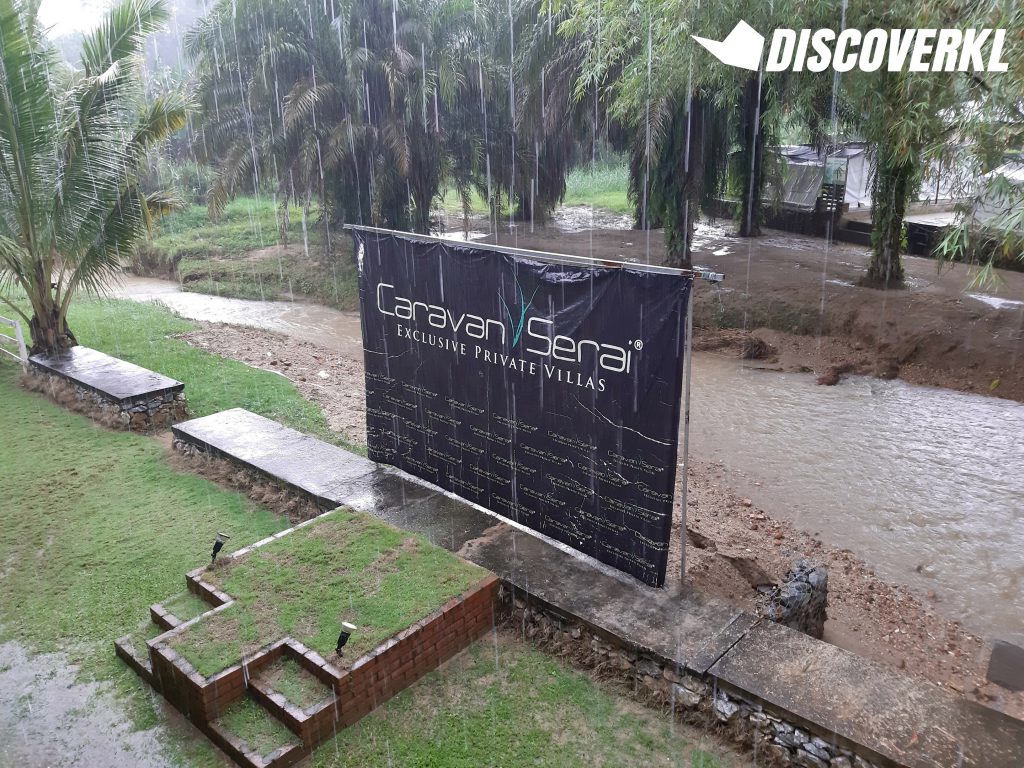 Admittedly, the weather was pretty dreary on the first day as it had been drizzling throughout the afternoon and evening but that was a blessing in disguise as it kept the place cool.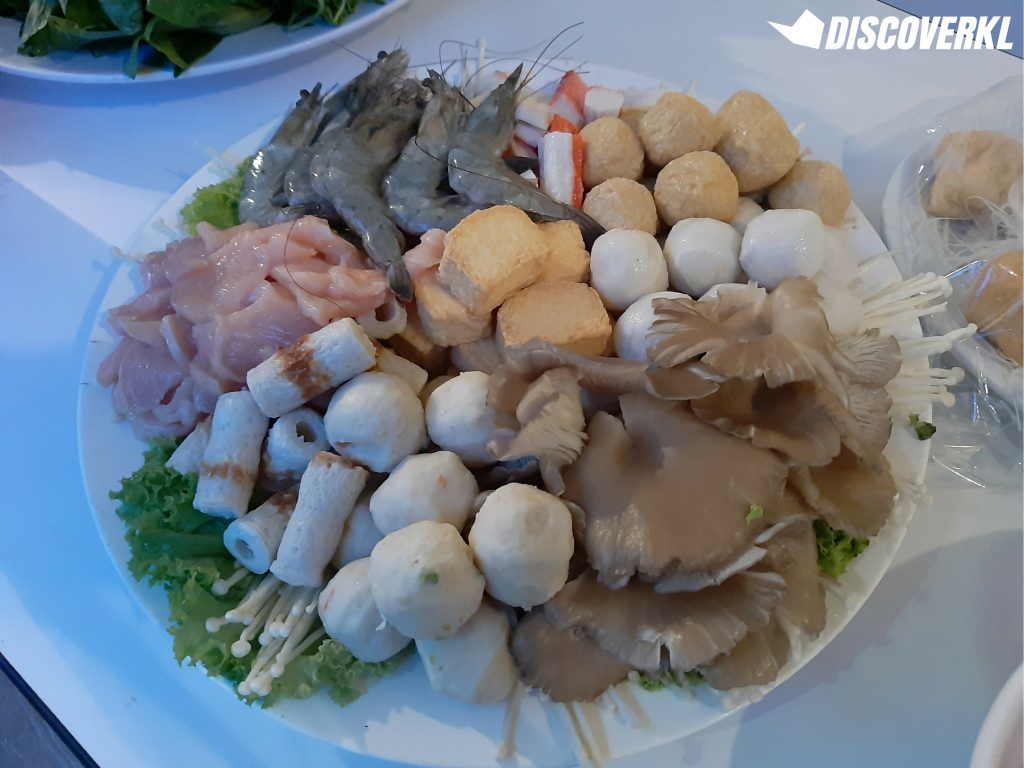 It also made for perfect weather for the steamboat feast we had during dinner on the first night. There was more than enough food to go around and the staff kindly topped up our broth for us.
After dinner, some of us retreated to our rooms whilst the rest enjoyed a massage session at the Sari Aliena Spa, which is located near the reception area.
Spa owner Sariwathy was rather accommodating as she extended the spa's opening hours just so her masseuse could accommodate the 5 additional clients that evening. We had initially booked a session for 5 people but out of curiosity, others from our team stopped by and our masseuse kindly obliged.
Our masseuse prided herself for having over 25 years of experience and as a result of being in the business for over 2 decades, was able to pinpoint some of our ailments just by massaging our legs.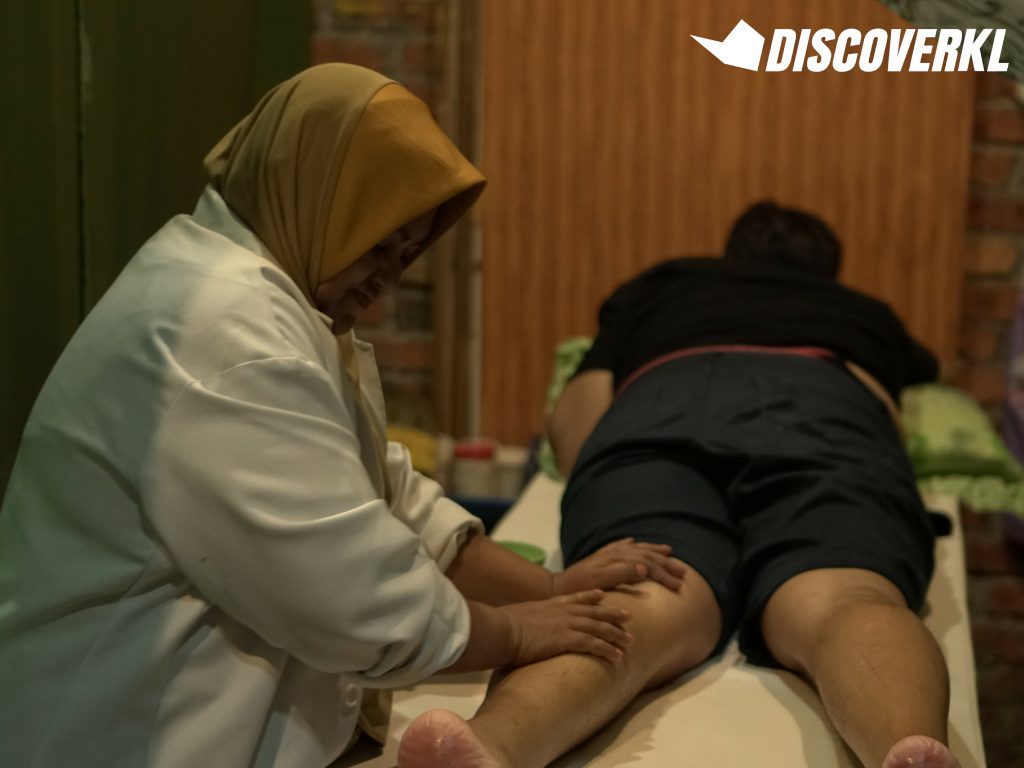 "Ni tak cukup tidur ni (this one didn't get enough sleep)," she said in her thick Pahang Malay dialect, as she was busy at work, oiling us up.
Of course, we took our masseuse's advice with a pinch of salt but we could not deny that the treatment we received was rejuvenating and perhaps to a certain extent, even helped us sleep better that night.
And the fact that Sari Aliena whips up their own massage oil is pretty impressive too.
We definitely needed a few rounds of scrubbing to remove the greasy layer of oil from our skin though. Hence, it helped that our lodging came equipped with ample shower gel and shampoo.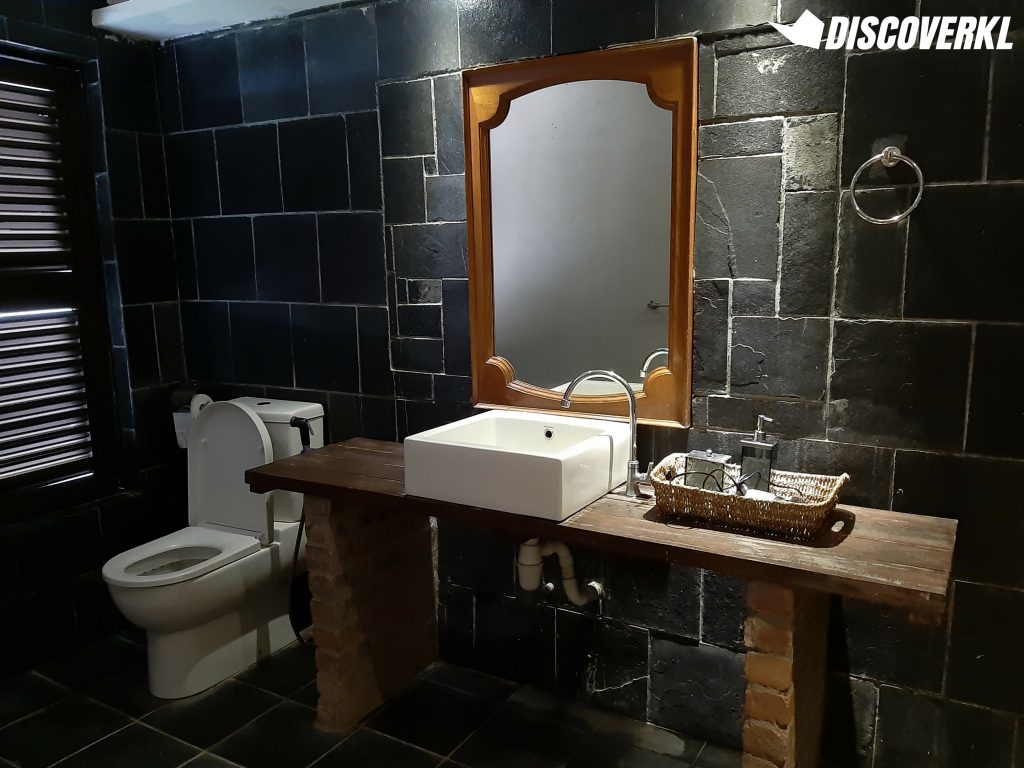 The shower area in the Caravan Suite was pretty comfortable and large enough to accommodate a dry changing area as well. Comfort essentials such as cotton buds and a hair dryer were provided too.
Considering how the bathroom is one's sanctuary whilst on a nature staycation like this, we found the suite's bathroom to exceed our expectations in every way.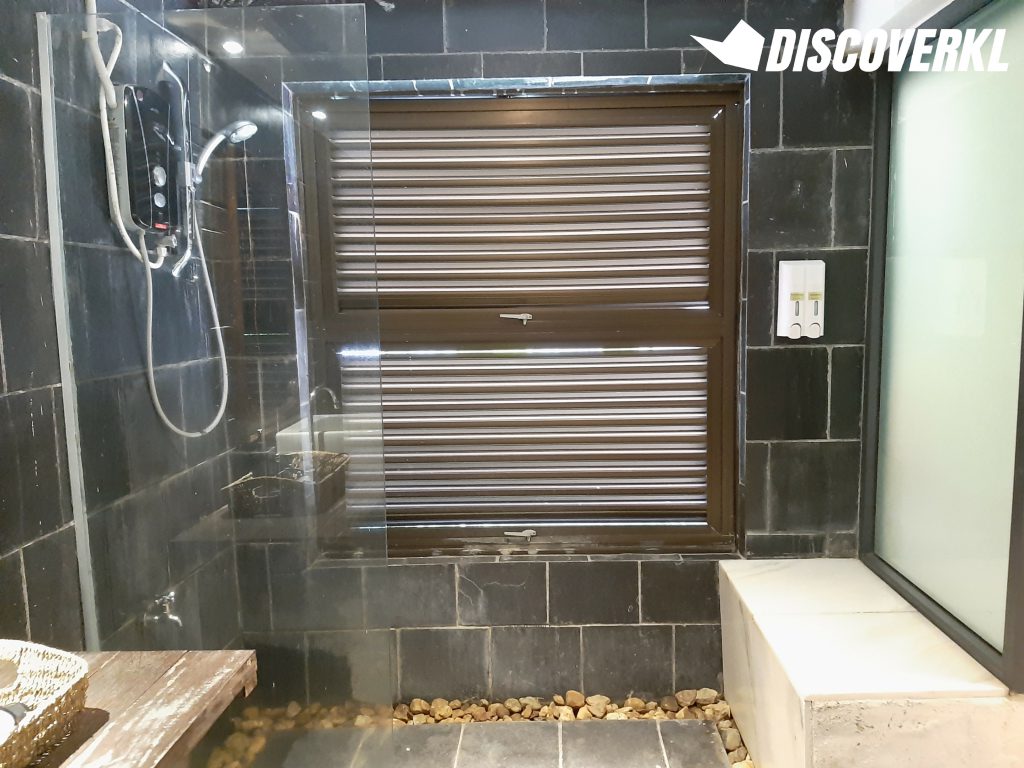 The water heater's pressure was decent, perhaps even amazing by some standards, and slippers were provided so you could enter the space without getting your feet wet—a huge pet peeve for some.
It's these little things that made our stay comfortable.
Another plus point for the suite was the fact that it came equipped with a TV (which is practical for those who prefer to stay in and chill—us, most of the time).
The suite is able to comfortably fit the five of us but we reckon we could even squeeze in a sixth person.
The queen-size bed can sleep 2 people comfortably but extra guests could opt for an air bed.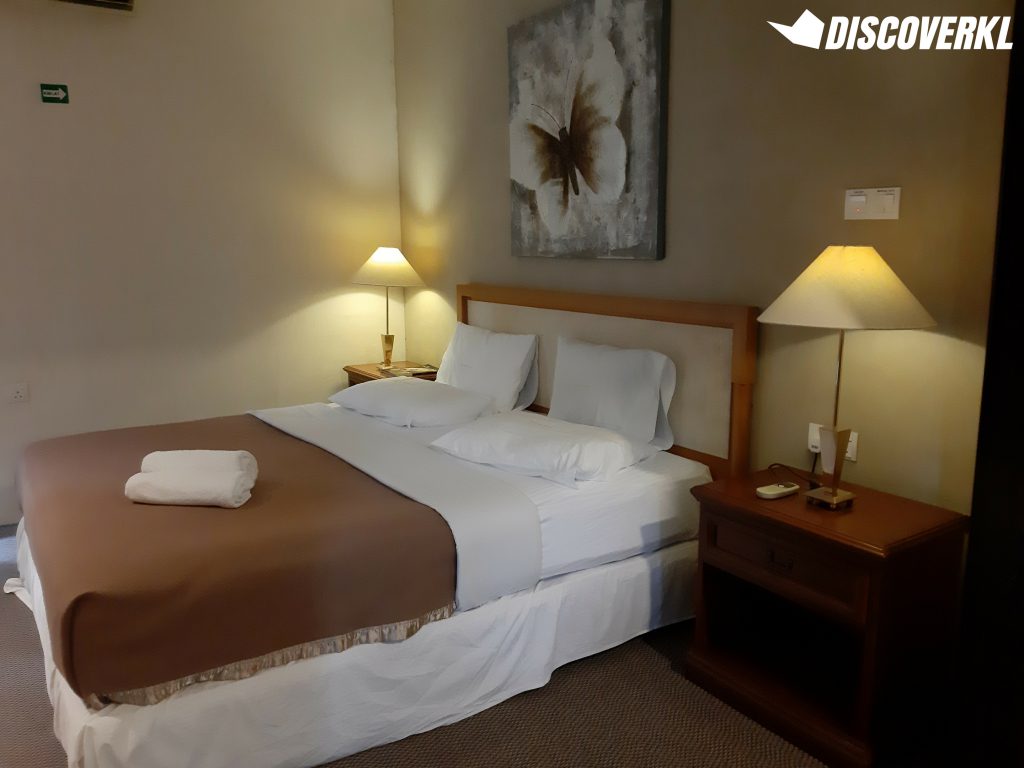 Be careful not to toss and turn too much as you might topple over if you sleep too close to the edge. Other than that, it's pretty comfortable—but of course, not for those who are taller, for obvious reasons.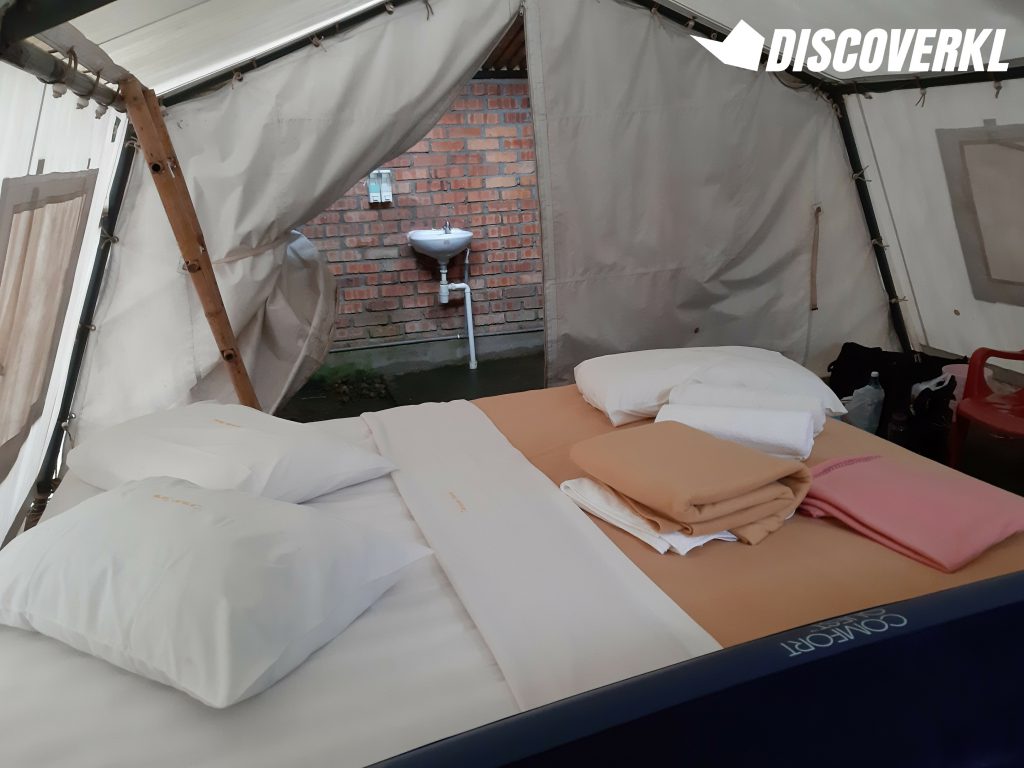 F
Over in the tent, the shower area was understandably not as comfortable.
Guests would have to brave through cold showers and the fact that the shower area is separated from the sleeping area through mere tent cloth, irked some of my colleagues.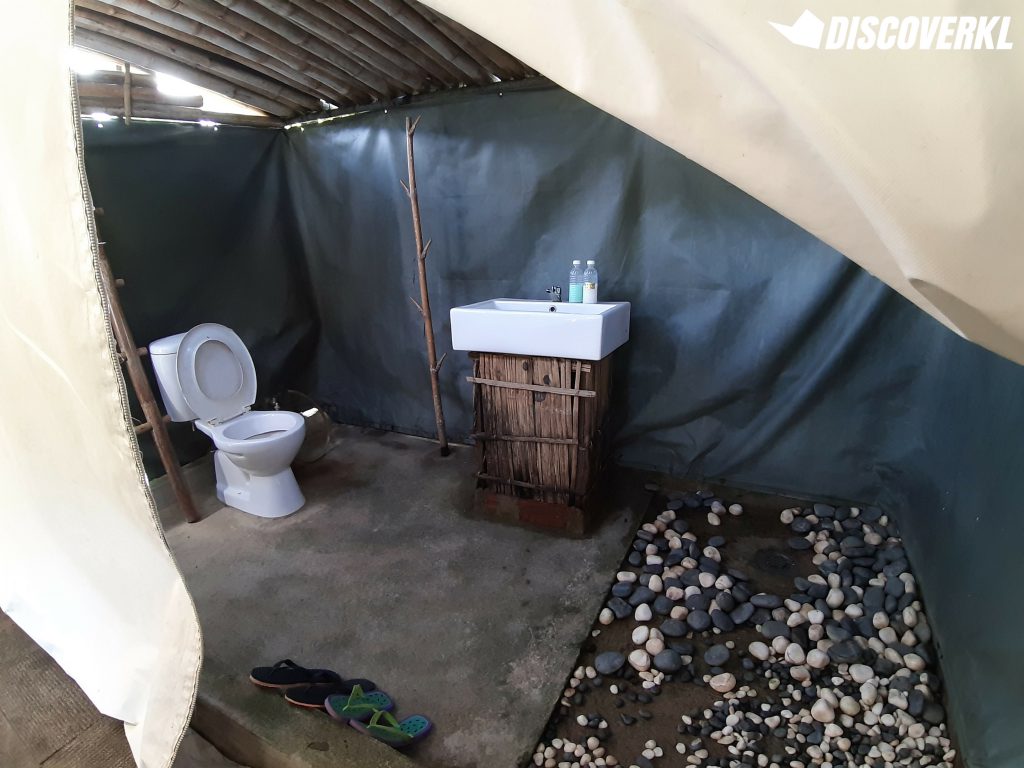 Some of the guys felt that they did not have much privacy due to this but it's part and parcel of the glamping experience and as most would camp with people that they already know, this typically would not be an issue.
Ultimately, the bathroom would be the deciding factor between opting for a tent or a suite.
If you're one to avoid cold showers and prefer your creature comforts, I would suggest opting for the suite. But if you're fine with roughing it out a little for a couple of days (to be fair, it's a pretty decent lodging), the tent would be a good choice.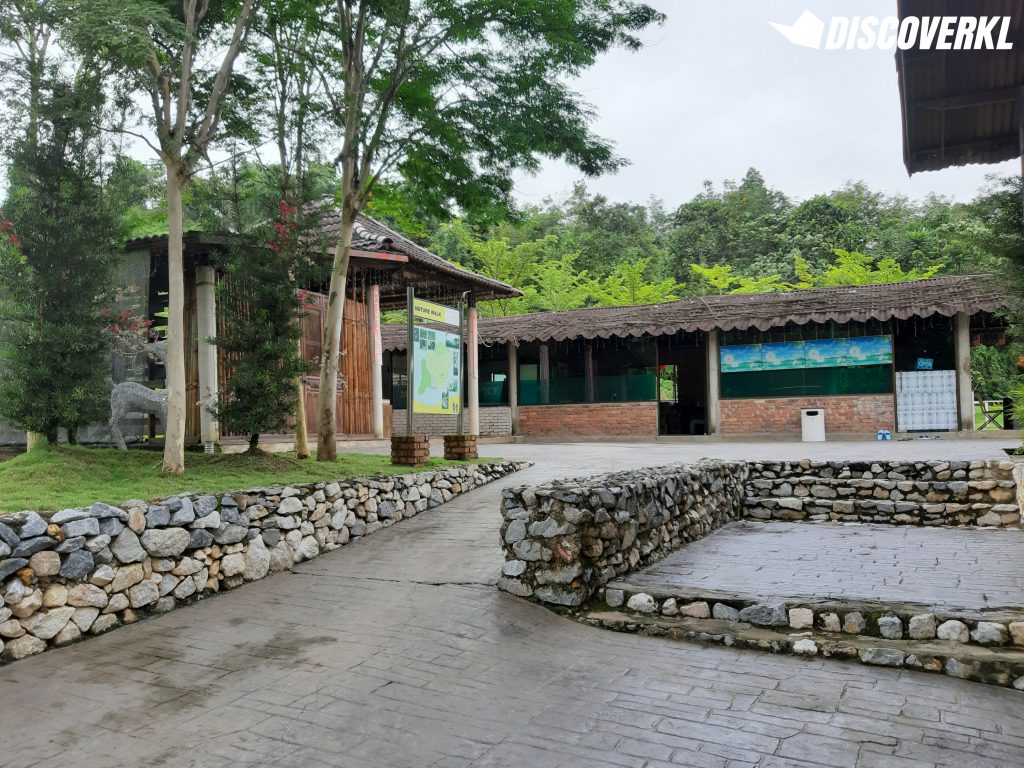 Cicadas and the sound of nature made for some pretty good natural ASMR and we fell asleep quickly on the first night.
We woke up the next morning and set off for our 90-minute nature walk.
Boots resembling the ones worn by famous comedian Phua Chu Kang, are provided. However, the sizes available are only between 5-9. Those with smaller or more commonly, larger feet, should bring along their sports shoes instead.
The nature walk started off simple enough and we even happily strolled past some mangosteen and rambutan trees, with our guide offering some fresh fruits for us to sample.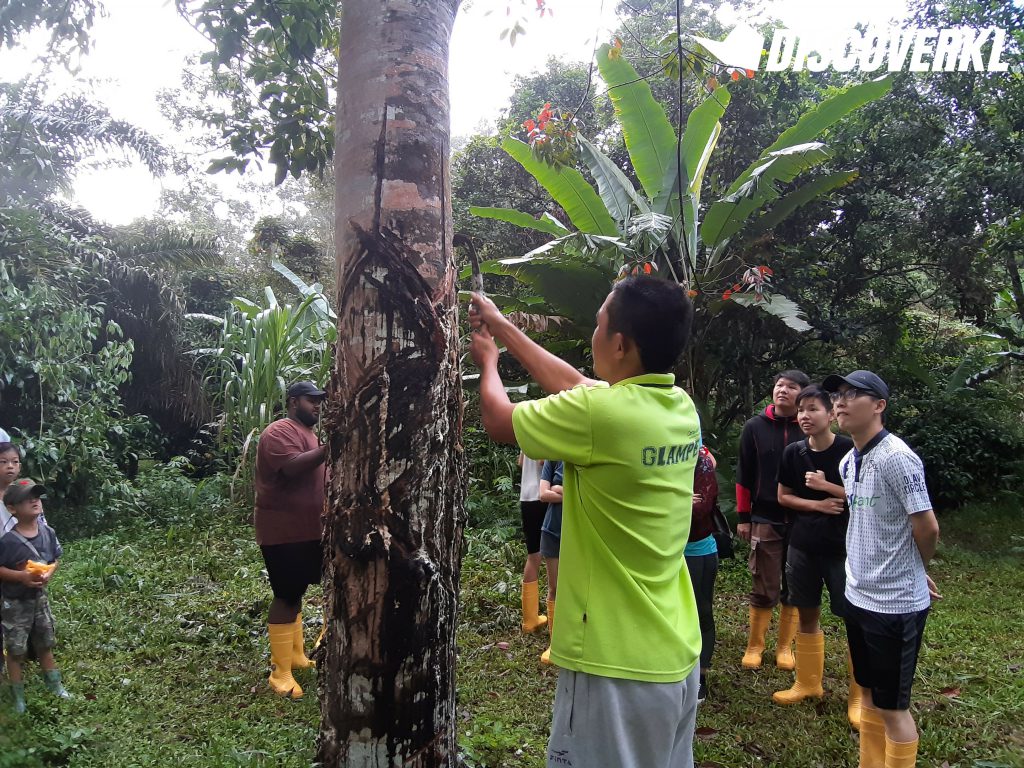 The walk quickly escalated (in every sense of the word) when we came face to face with a steep uphill hike.
One of my colleagues, Vicky, even backtracked to the main camping site. Needless to say, some of us envied his decision.
The trail was made more difficult by the fact that the tracks were muddy and slippery. At one point, I even gave up and crawled up the hill as I found it easier to maintain my balance that way.
Our guide was ever so helpful in showing us which path to follow, as well as how to navigate the slippery slopes.
"Pijak sini, pas tu peluk pokok ni (step here, then grab hold of that tree)", our guide told us at one point. Never before had I clung on to a tree for dear life.
Thankfully, he was patient enough to wait for our entire group as we navigated the mosquito-riddled jungle and finally came to a clearing which overlooked a river.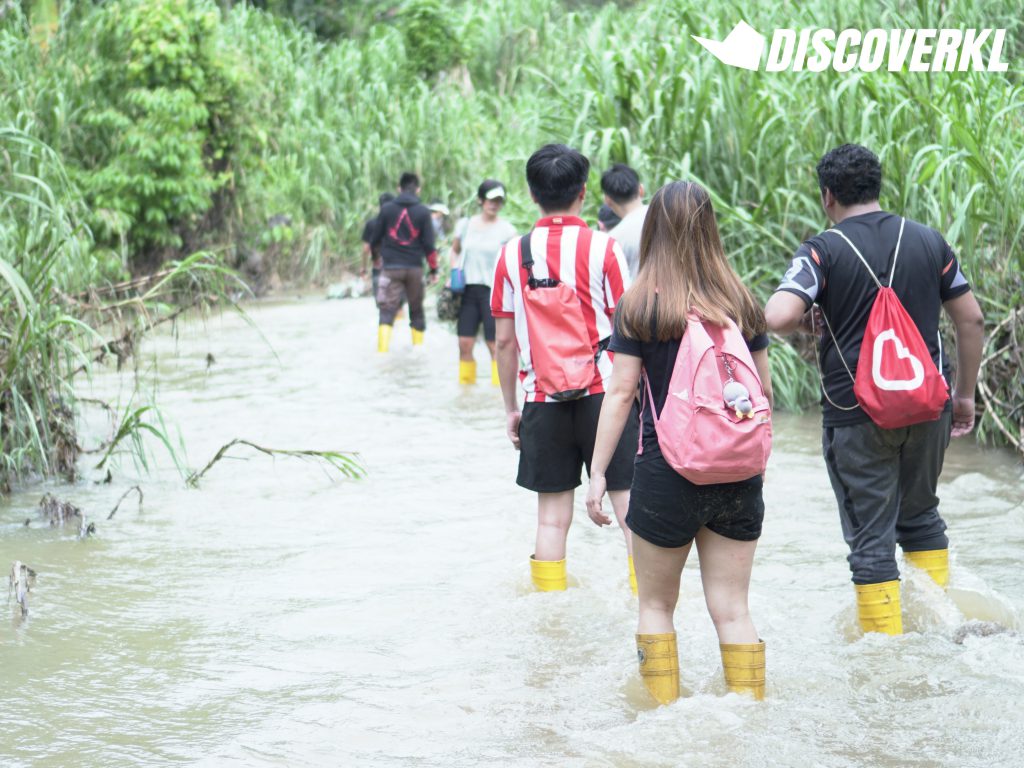 Needless to say, the nature walk wound up being a tough hike, especially for those who aren't used to intermediate hikes like this. Perhaps, if it hadn't been raining the night before, the paths would've been less slippery and far easier to traverse.
Our advice would be to hike slowly and pay attention to the faint footprints left behind by past hikers.
The walk in the river (which makes up the second portion of the nature walk) was a breeze in comparison to the earlier hike, but beware of strong currents. In fact, smaller children should be carried during certain stretches of the river walk.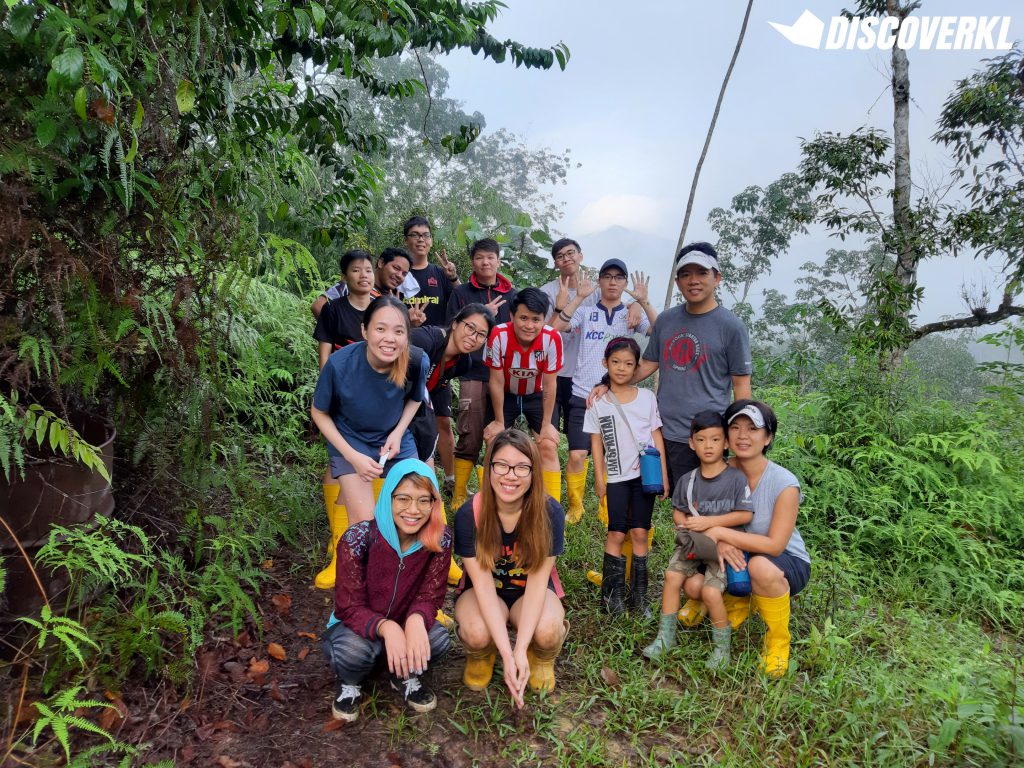 It took us roughly 30 minutes to return to our campsite.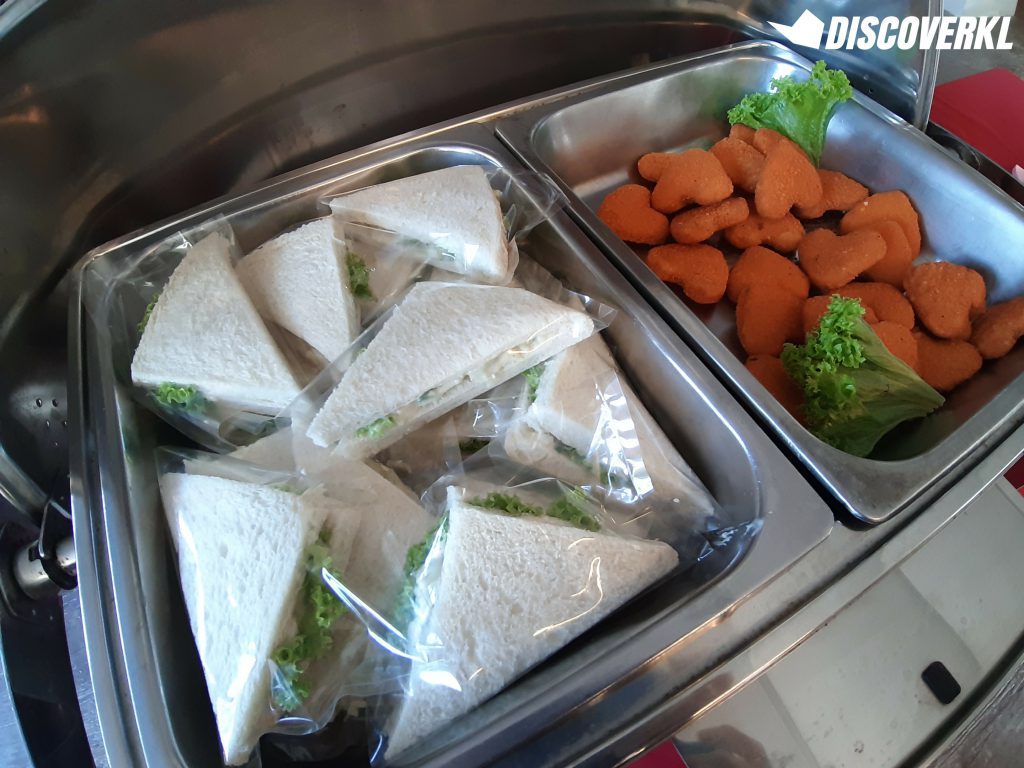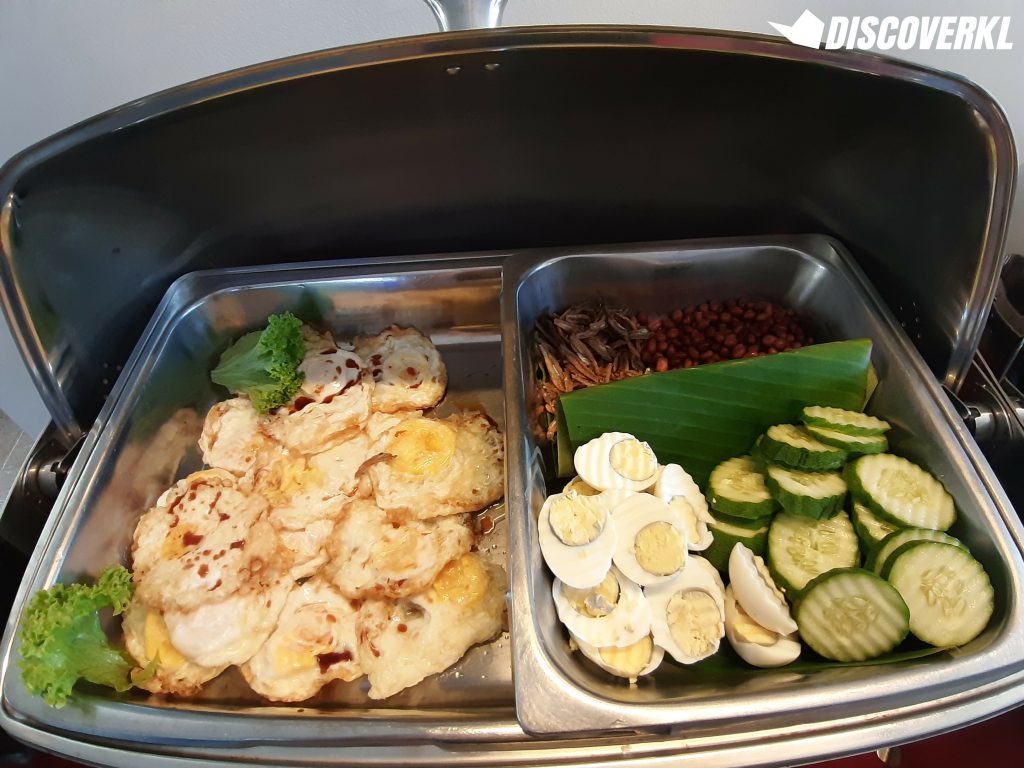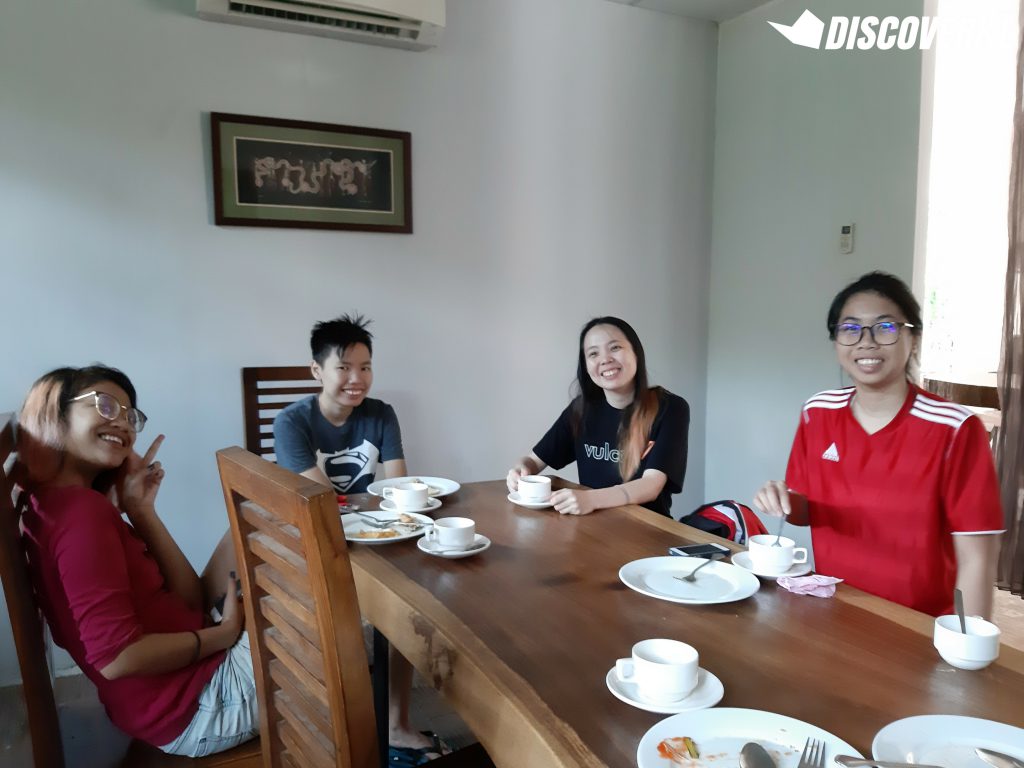 Breakfast was well-deserved and we hungrily ate most of the nuggets, sausages, spring roll and bihun goreng that was served.
We didn't have much planned after lunch but the adventurous ones can opt for an ATV session.
We headed to the recreational area for some mah-jong and ping pong.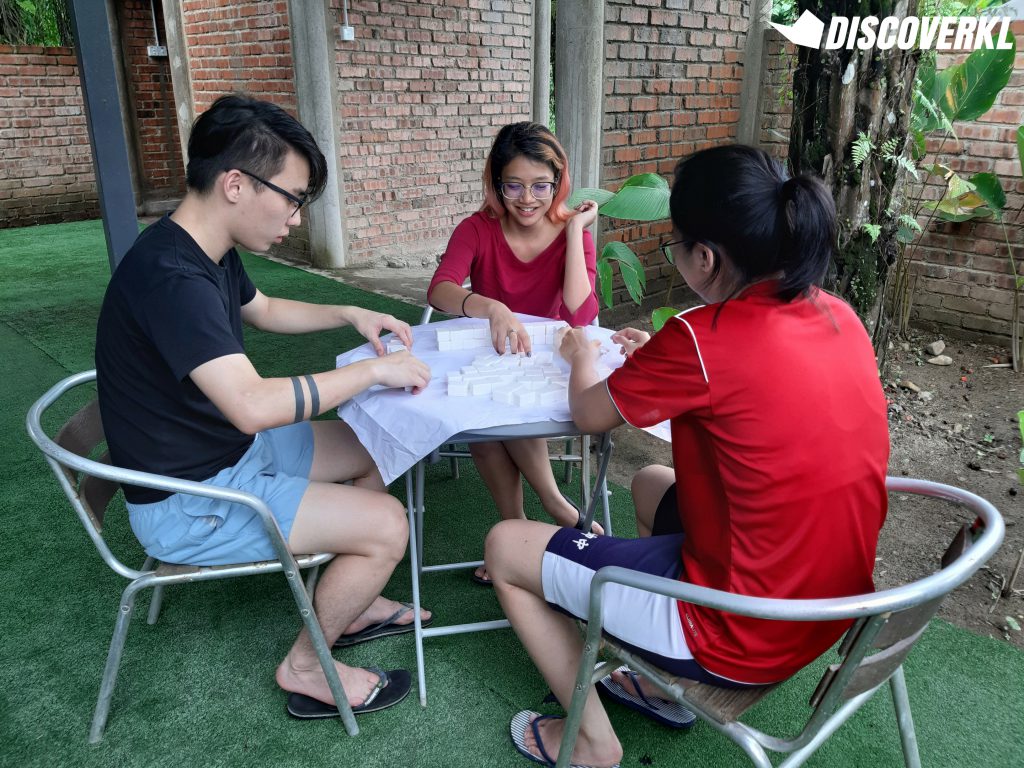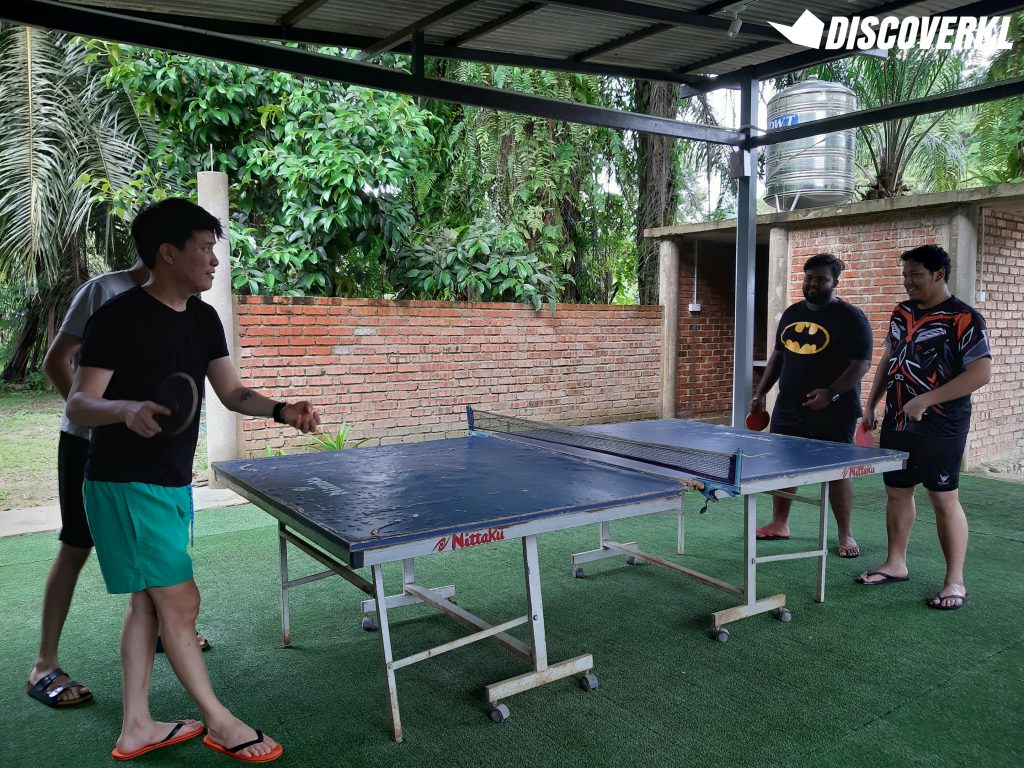 Some of us also tried swimming in the river pool (a pool filled with clean river water). It's not very deep and for Justin who's 182cm, the water came up to his chest.
There are bicycles available as well and you can cycle around the compound or even on the main road. But do only head out if you're confident enough on the bike as cars zoom by quickly on this secluded road.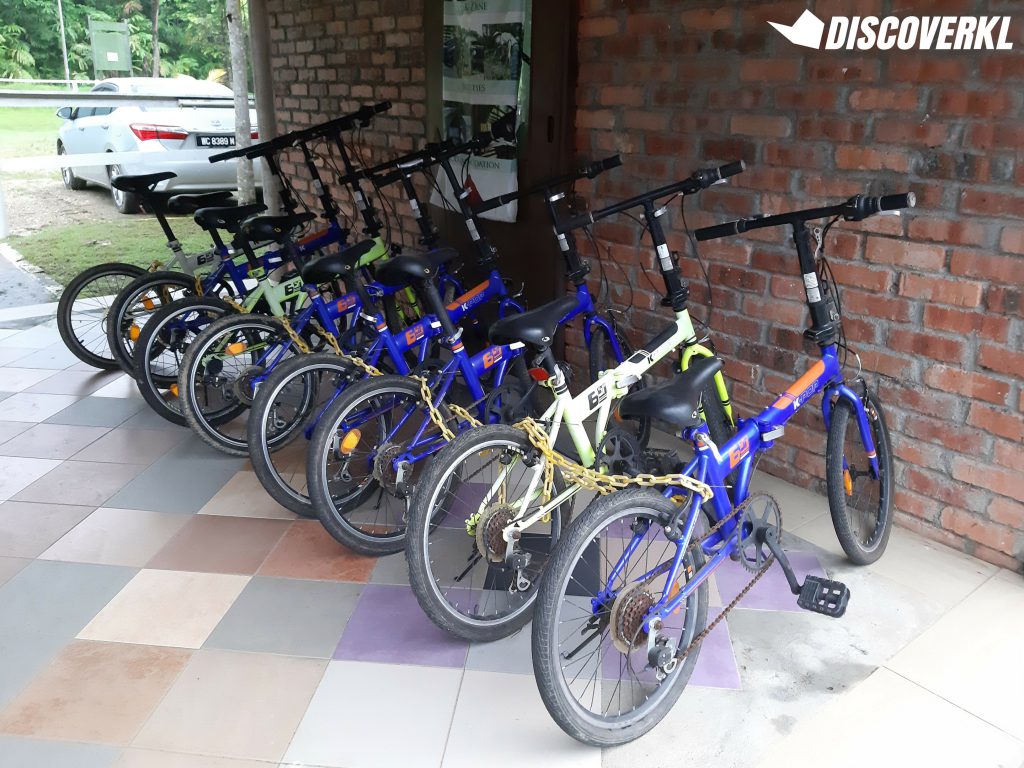 If you prefer to chill indoors, you can belt a couple of tracks at the karaoke room too.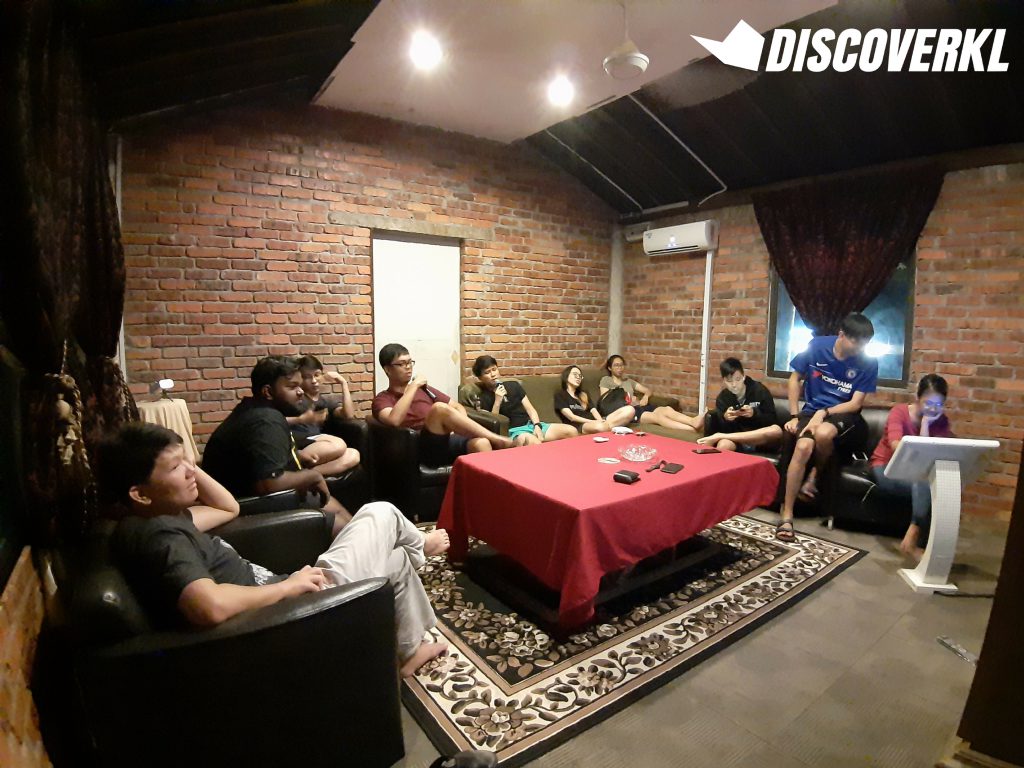 For tea, we headed out for the best ice cream and durians in Bentong (Kow Po Coffee Shop and Medan Durian Bentong), as recommended by our masseuse.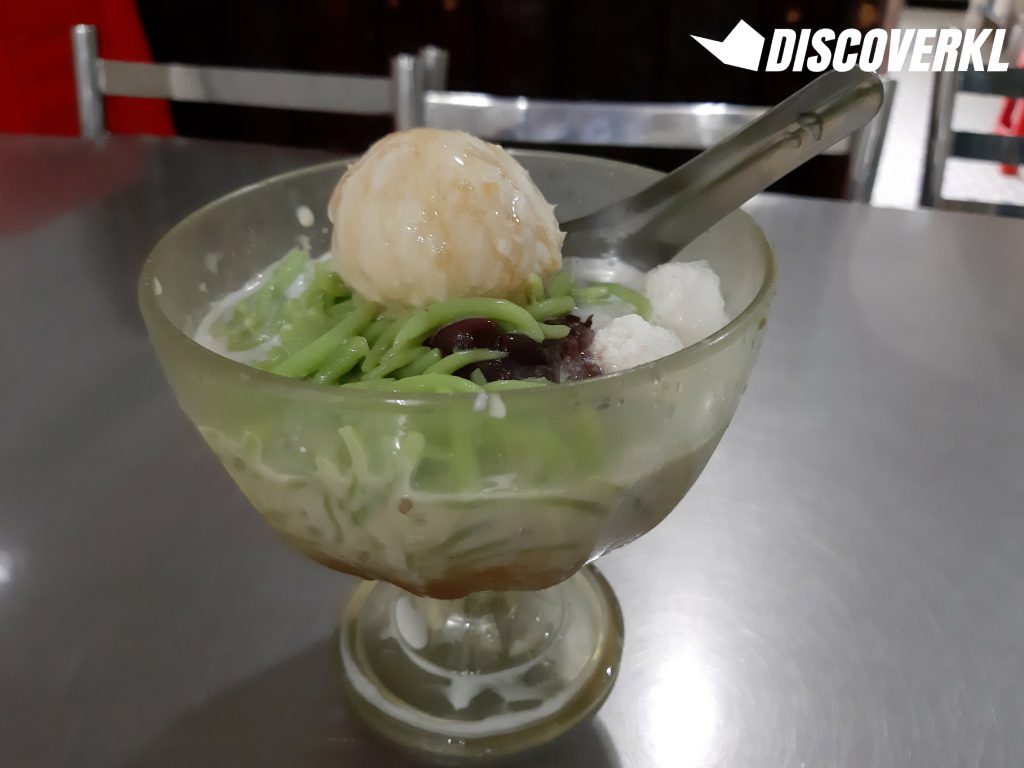 If time had permitted, we would have headed to the town too (it can easily be covered within 3-4 hours), as Bentong is known for foods like tau fu pok, percik chicken and wan tan mee.
It's also home to the Chamang Waterfalls and Colmar Tropicale.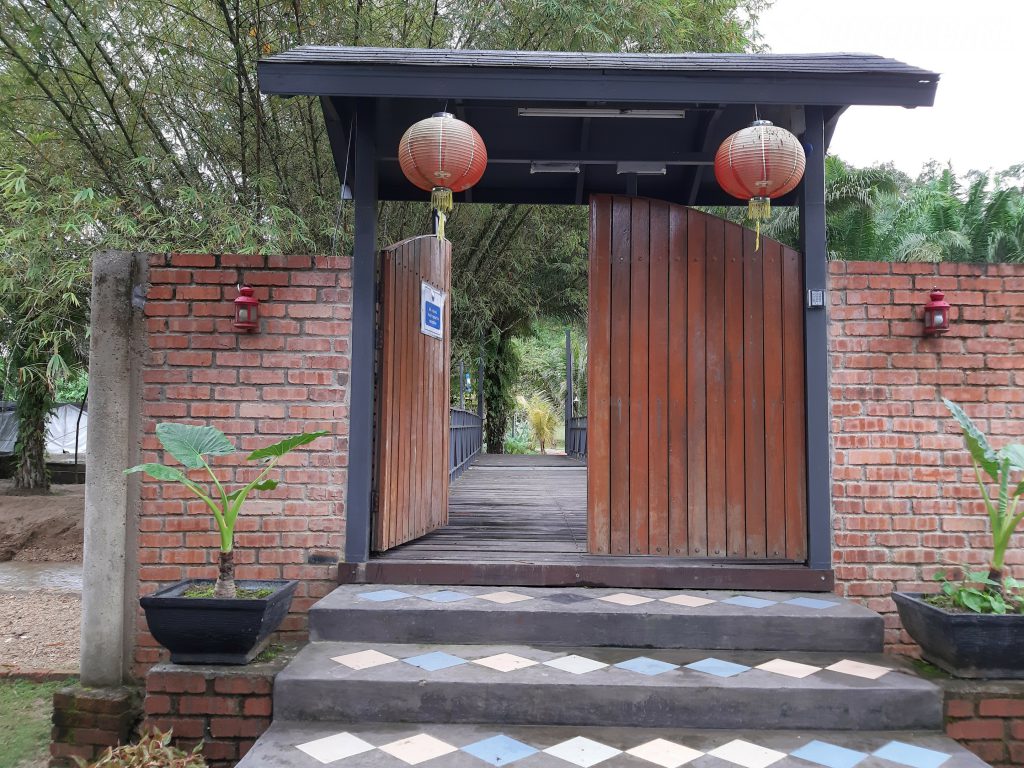 Caravan Serai is located strategically, with the town being only a 10-15-minute drive away. Suited for the adventurous, there are also activities for those who are just looking to chill in the midst of nature—massages, cycling and karaoke are some activities worth considering.
As Bentong is a quick weekend getaway destination for many KL-ites, Caravan Serai can be a lodging option worth considering.
Caravan Serai
Address: Lot 3159 & 3160, 12 3/4 Mile Jalan Tras, 28700 Bentong, Pahang Darul Makmur
Website: www.facebook.com/caravanseraibentong
Tel: 03-79723655