There's a new dessert delivery service in town and it's perfect for personal indulgences or as a gift for friends.
Made with premium ingredients imported from France, Belgium and New Zealand, Little Black Pastry Box's pastries are also free of artificial flavorings or preservatives.
The A Puzzling Hookup series pretty much qualifies as the most adorable and thoughtful gift that's both quirky and fun.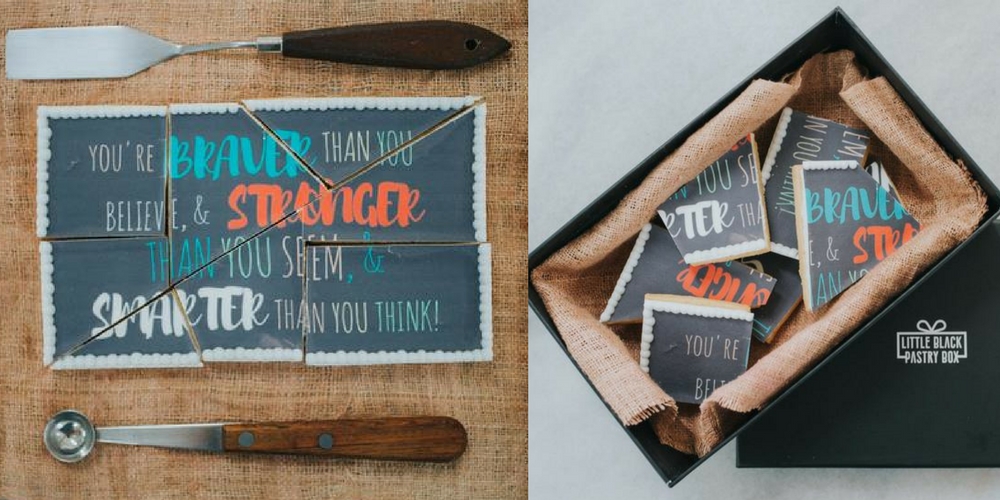 As the team puts it, "It is not a legit puzzle until you can piece all your problems together and then eat it all away."
It's basically a large pan-sized cookie decorated with birthday, congratulatory, safe travel or encouraging wishes which has then been carefully sliced into large puzzle pieces.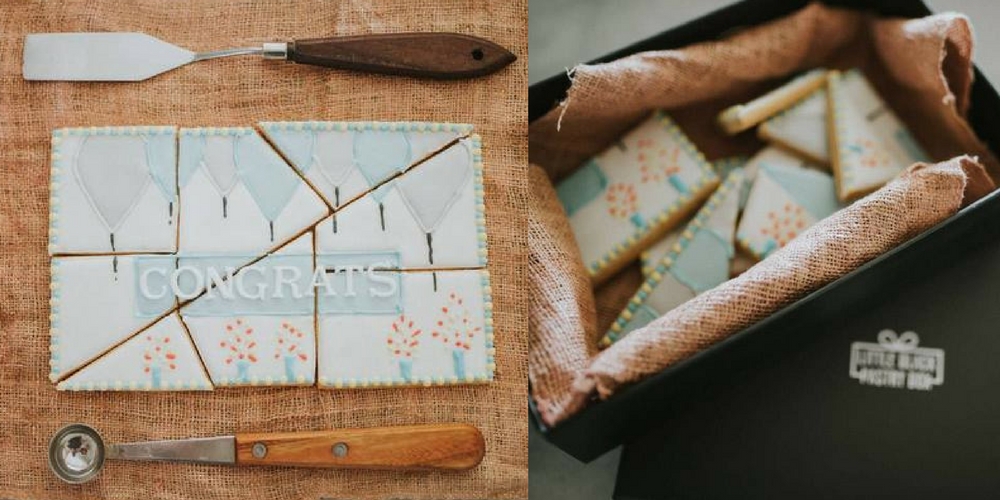 Priced at RM59, you can opt to piece the puzzle back together before consuming them or go ahead and have the slices from the box any which way that you desire.
What's more, you can even contact the team and send in your desired design for a minimal customisation fee of roughly RM10.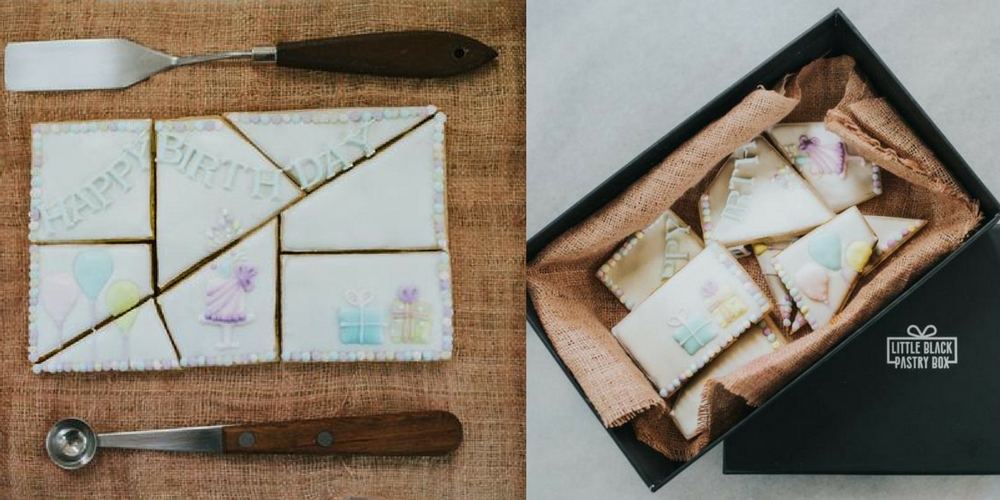 Besides cookie puzzle pieces, you could also get curated pastry box sets such as A Vanity Affair (RM89)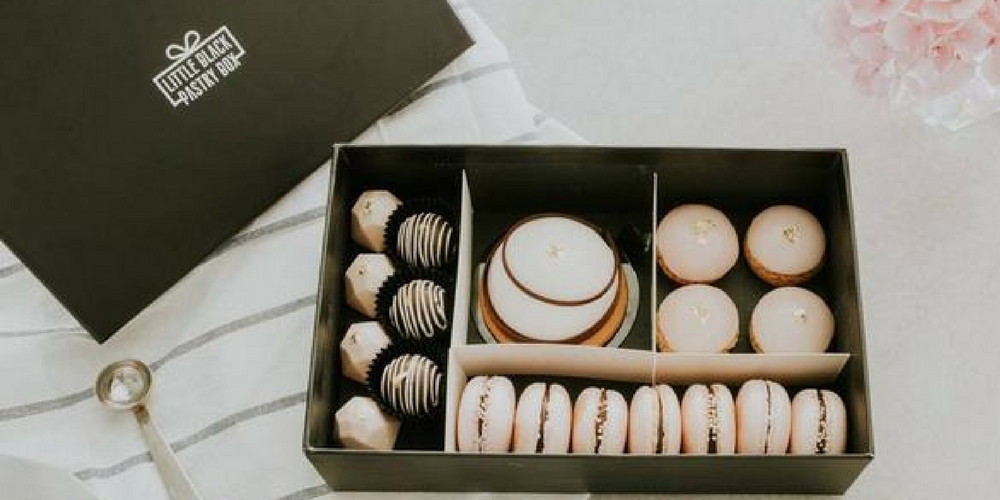 Choose to indulge in a box of petite pastel pink treats with flavours such as Macaron with Dark Chocolate Ganache, Chocolate Praline with White Chocolate Ganache and more.
If you're looking for something a bit more tropical and fruity, there's A Summer Fling (RM109).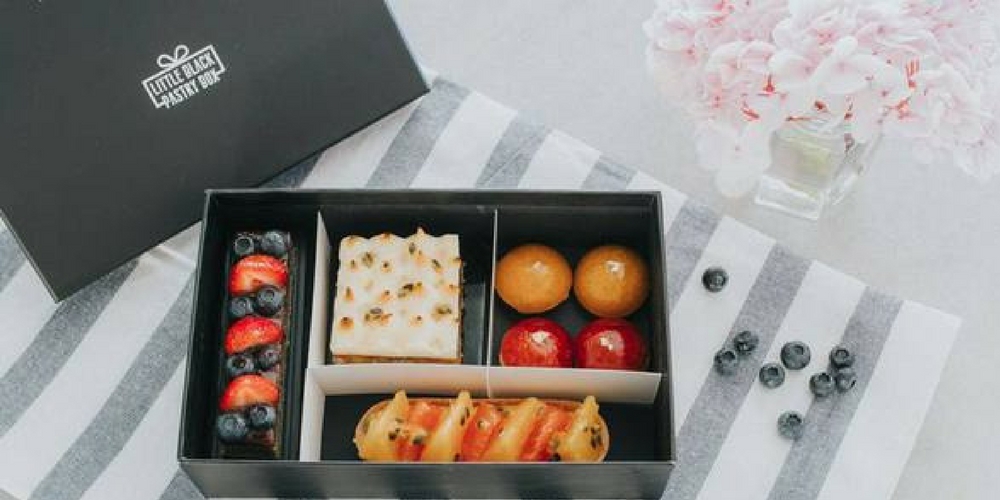 Escape to tropical paradise with Little Black Pastry Box's fruity desserts which are perfect for a summertime picnic. Flavours include Orange and Grapefruit with Passionfruit Tartlet, Green Tea and Strawberry Balsamic Cake and more.
Step into the world of chocolates with A Bittersweet Affair (RM99)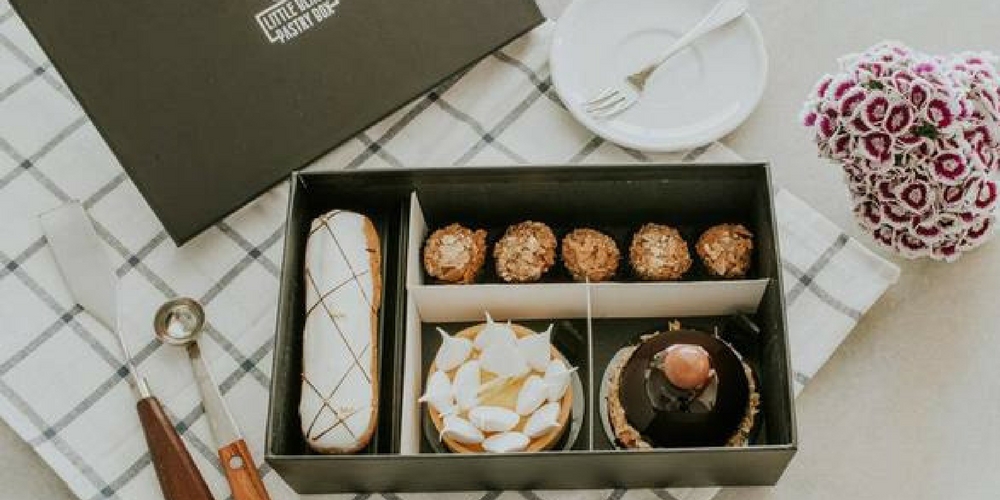 It's a box of bittersweet, rich creamy chocolates with a touch of fresh citrus for good measure. Flavours include Mousse Petit Gateaux, Hazelnut with Orange Zest Eclair and more.
Last but not least, why not get A Choux Box?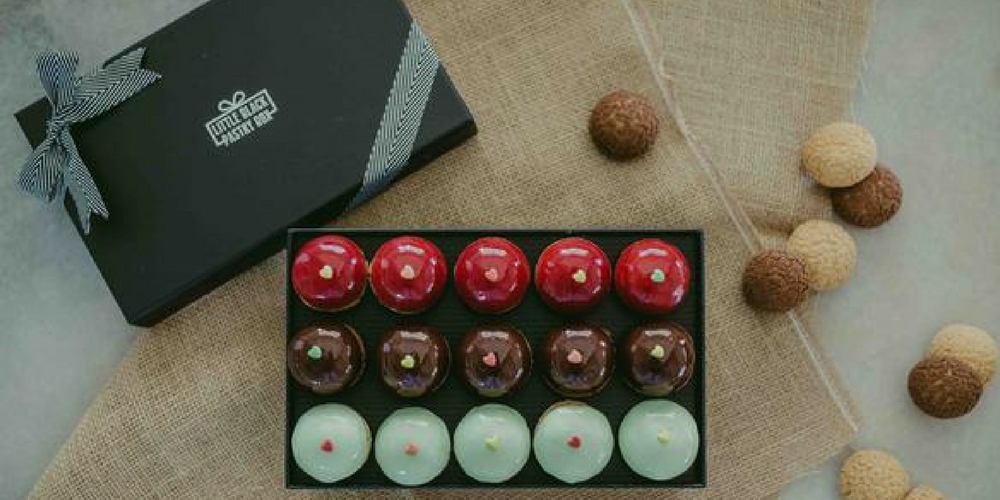 Choux, pronounced "shoe," means cabbage in French and it also signifies the dough that is used in most French pastries. Little Black Pastry Box's version of a choux box is their 3 signature flavours: Strawberry Cream Cheese, Chocolate Hazelnut and Pistachio.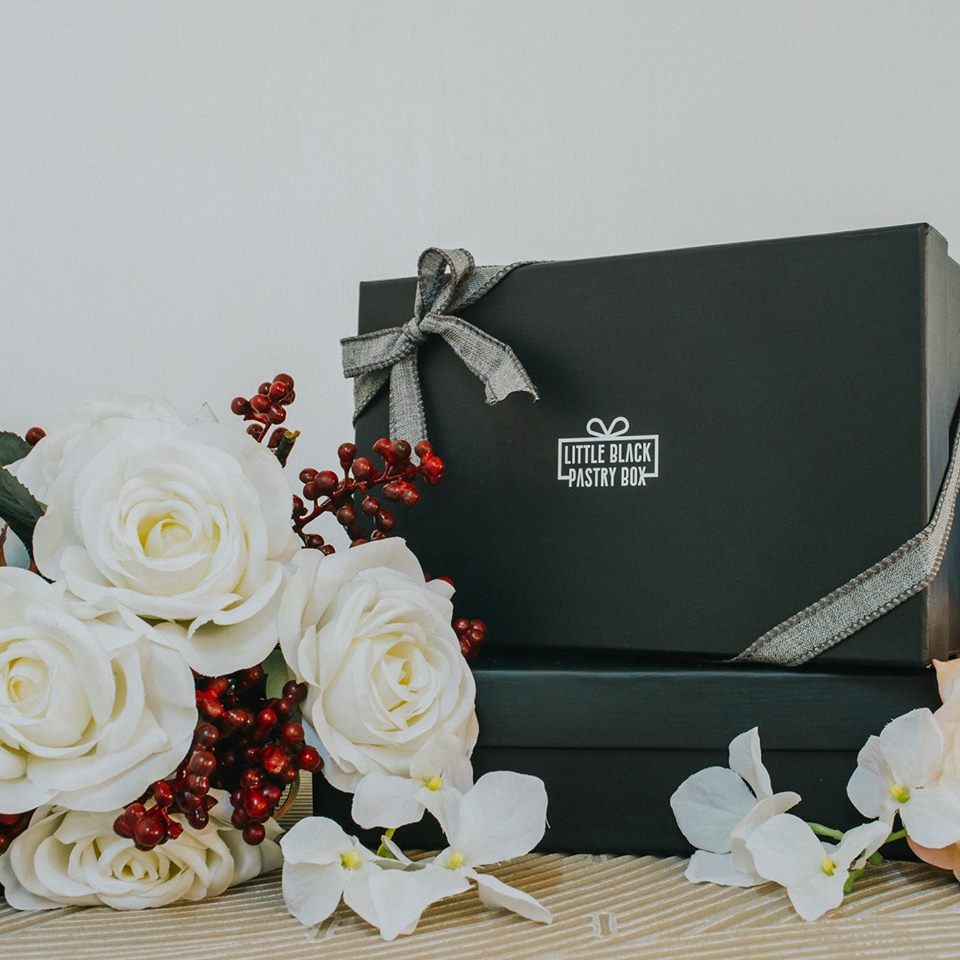 While Little Black Pastry Box does not have a retail store at the moment, they offer delivery services to all areas in Klang Valley and Selangor.
Delivery charge ranges from RM10 to RM40 but there's free delivery for purchases above RM150.
So, which little black pastry box are you looking to surprise your loved one with next? Heck, why not buy one for yourself too while you're at it? 😉
Little Black Pastry Box
Hours: Mondays-Sundays: 10am-12pm, 2pm-5pm
Address: 3-L1-1 (Block 3 Rhu, Level L1) Pantai Panorama Condominium, Kuala Lumpur
Website: Little Black Pastry Box
All Image Credit: Little Black Pastry Box