Let's face it, nothing beats homecooked food and there's just something about it that evokes a sense of nostalgia.
That very same feeling can certainly be felt at Tables Of Joy, a Damansara Utama restaurant which prides itself on homecooked Malaysian cuisine.
Not only that, all of the meals are lovingly prepared by the mother of the restaurant—Auntie Lilian.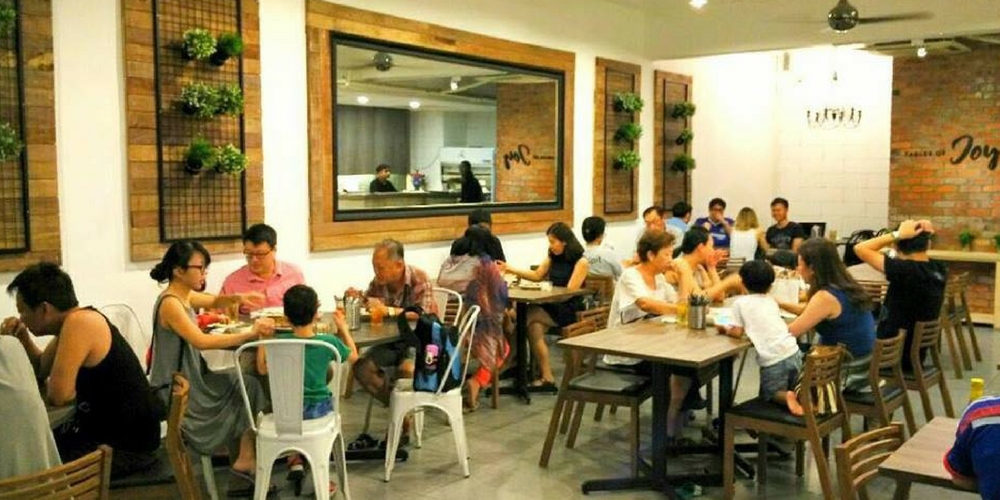 Run by a mother-daughter duo, Tables Of Joy aims to serve up exactly that: joy on a platter. And they aim to do so with their menu which comprises of classic Malaysian flavours across multiple cuisines.
The common thread amongst the dishes is a distinct Chinese and Nyonya flavour as well as some Colonial Hainanese-inspired items.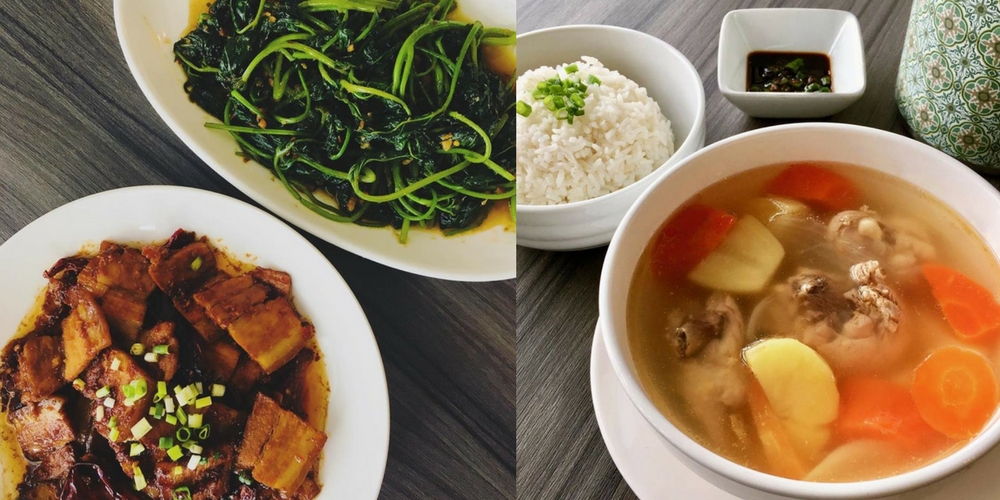 There's the Pork Belly Stir Fry with Taucu and Sweet Potato Leaves with Sambal Udang Kering. After having the spicy dish, drink up a hearty bowl of soup that's nutritious and warms the soul. These bowls of soups are highly requested, so much so that they are now available daily, where they weren't before.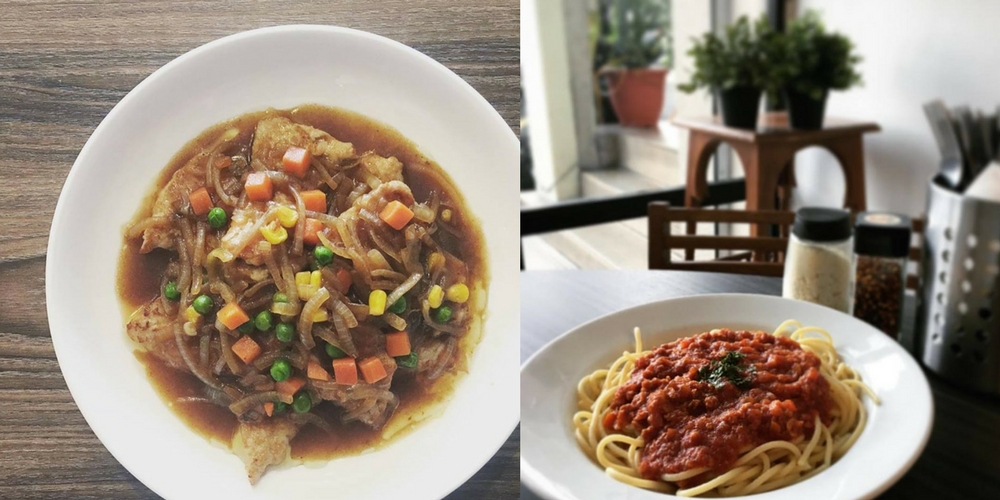 Chomp down on Mom's Pork Chops with Table Of Joy's Hainanese take on the dish. Succulent pieces of pork which has been pan-fried is topped with sautéed onions, mixed vegetables, gravy and a dash of love.
Or opt for another Western classic: Mom's Pork Bolognese to chase the blues away.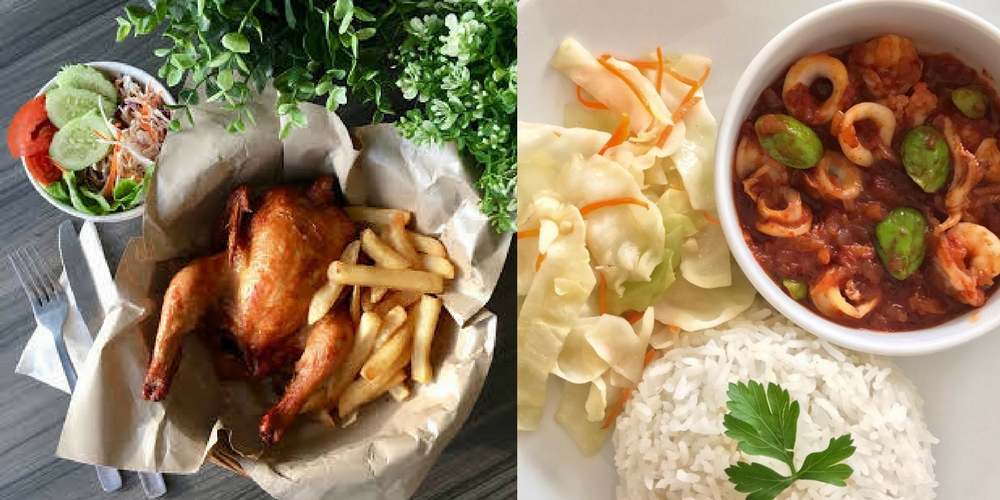 One of the most popular orders at Table Of Joy is the Chicken In A Basket which is a whole chicken served with a side of salad and fries. The chicken is said to be golden and crispy on the outside and juicy on the inside but you can be the judge of that.
For a spicy kick, try the Sambal Assam dish which is a squid and prawn with petai dish paired with white rice and some slaw.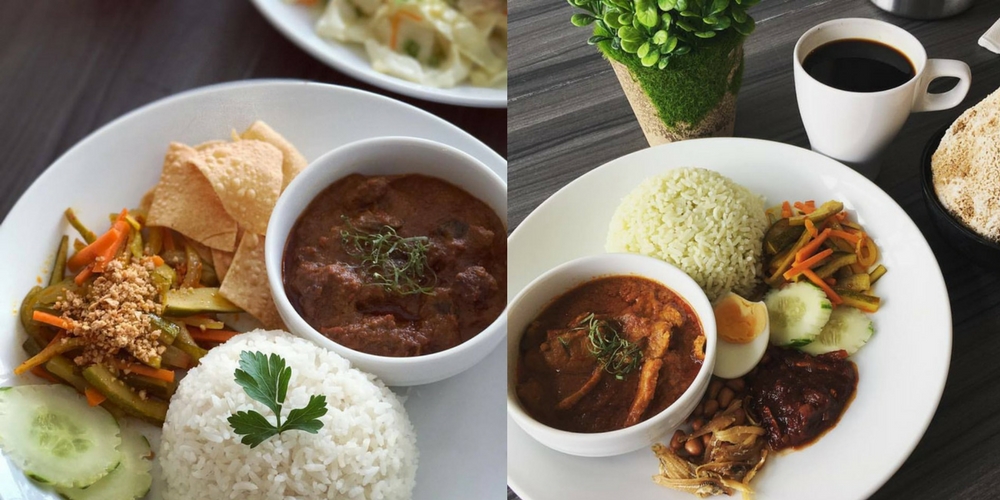 And of course, the dish that most would come to Tables of Joy for: the Signature Lamb Curry served with hand-cut crunchy vegetable acar and poppodoms and Pork Curry Nasi Lemak. Nothing spells Malaysian classics with a twist quite like the aforementioned platters.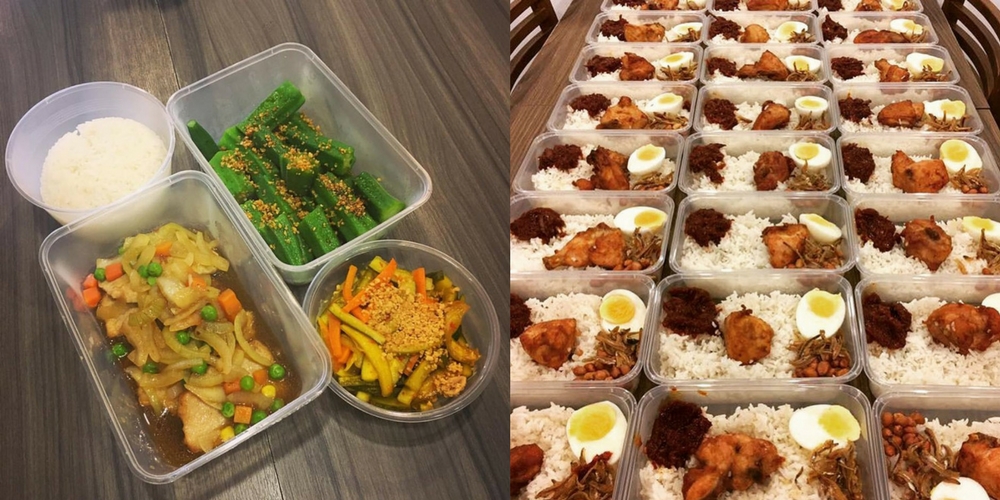 With Damansara Utama being a busy area notorious for being without any free parking spots, Tables Of Joy is able to pack meals away and all you have to do is give them a call, place your orders and provide your ETA.
Alternatively, if you're holding a function, you could even order in bulk and surprise your guests with some delicious homecooked dishes.
So, the next time you're craving for mom's cooking, remember to drop by and pay Auntie Lilian and the team a visit at Tables Of Joy.
Tables Of Joy
Hours: Wednesdays-Mondays: 11am-3pm, 6pm-10pm. (Closed on Tuesdays).
Address: No. 13, Jalan SS21/1A, Damansara Utama, Petaling Jaya
Website: Tables Of Joy
Tel: 03-7710 0388
All Image Credit: Tables Of Joy