Yet another pork place has emerged in Klang Valley and it's aptly named "Siu G Jai" which translates to roasted piglet.
What makes Siu G Jai special is the fact that they are one of the first (and only) places in Klang Valley to serve siu yuk satays. making them a popular dining option, judging by the full house during lunchtime each day.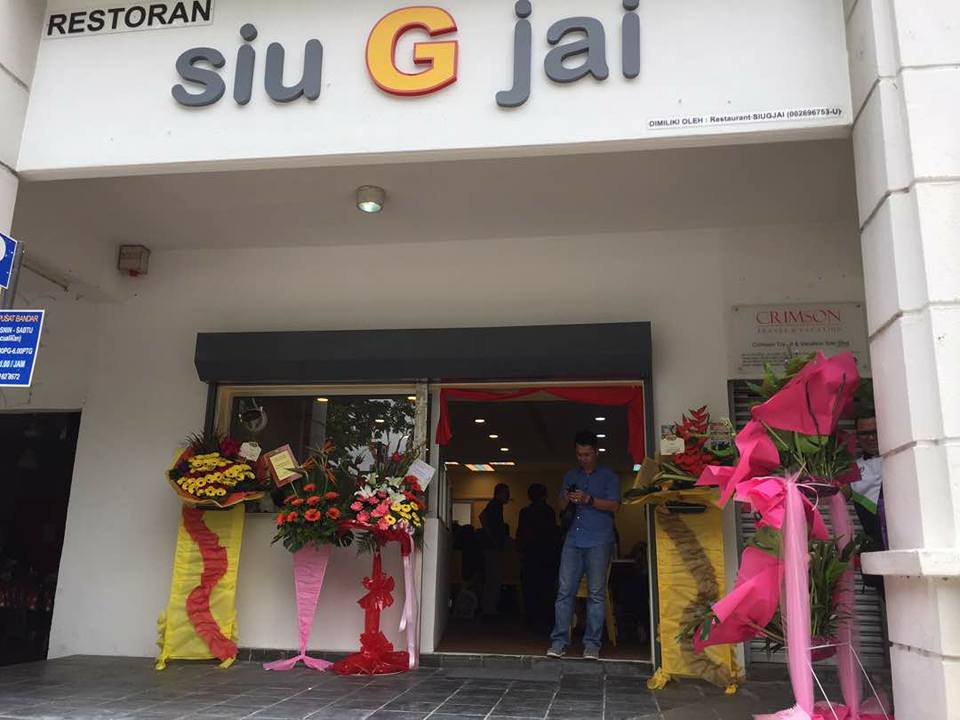 At RM13 for three sticks, you will be served skewered roasted pork pieces, along with the usual satay complements, like spicy peanut dipping sauce, onions, and cucumbers. This is taking roasted pork out of the usual ballpark and doing something entirely new with it.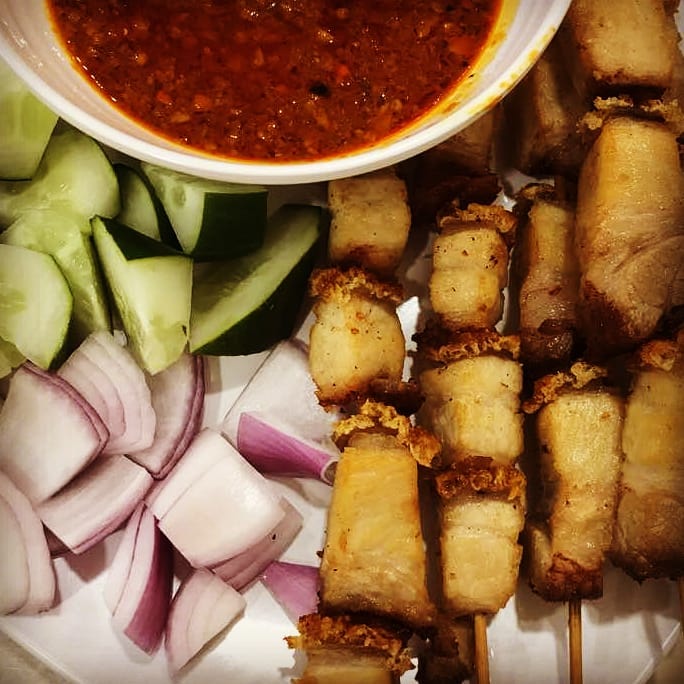 Besides siu yuk satay, they also serve different pork dish variations, with the roasted pork fried rice being a popular option. And like any good pork joint, there are other porkilicious options on the menu, including golden crispy roast pork and caremelised roast pork served with some rice.
At Siu G Jai's website, you can look up the full menu including what dishes you can order for takeaway. Those who wish to order Siu G Jai's dishes online can do so too with self pickup and delivery options available.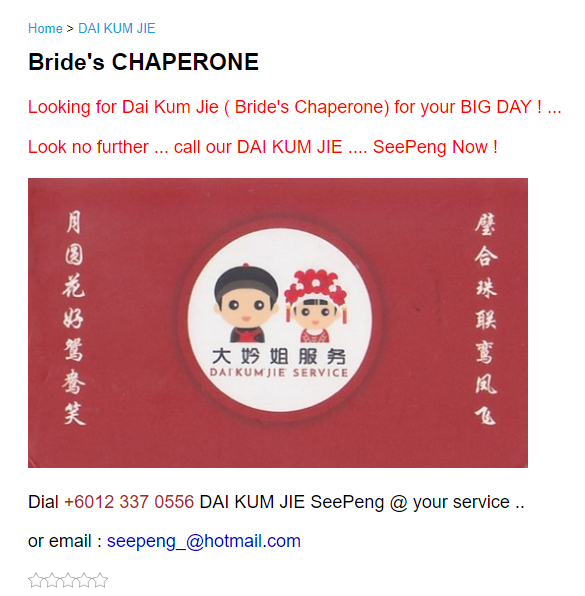 Interestingly, if you happen to be planning a wedding, you can even look for your dai kum jie through Siu G Jai's website. Dai Kum Jies are essentially a bride's chaperone in a Chinese wedding.
Restaurant Siu G Jai
Hours: Monday-Sunday: 11am-4pm
Address: 12, Jalan 1/109E, Desa Business Park, Taman Desa, Kuala Lumpur 58100
Website: Restaurant Siu G Jai
Tel: 012-292 2257
Featured Image Credit: Restaurant Siu G Jai Facebook