For all the spicy food lovers out there, here's a list of spicy instant noodles you can get in KL to have your very own #SpicyNoodleChallenge. These instant noodles (in no particular order) will get you sweating and breathing fire depending on the level of spice you can take. 😛
1. Samyang Hot Chicken Ramen
You've seen it all over the internet, the popular ramen that'll get you tearing up and sweating buckets. Everyone's been doing the challenge, not just because it's super spicy but also because of how good it actually tastes. If you're a fan of spice and can appreciate the torture, this is one spicy ramen you've ought to try!
Where To Get It: Jaya Grocer
2. Nongshim Shin Ramyun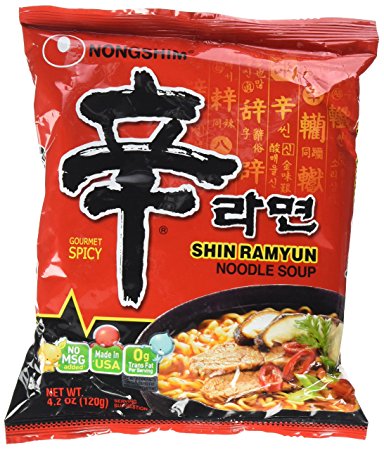 The Shin Ramyun has been available in town for quite a while now and it's loved by many. This instant noodle from Korea has a spicy yet delicious broth that gets people panting but coming back for more each time. The noodles are bouncy and chewy, easy to cook and perfect for a quick but fulfilling meal.
Where To Get It: Jaya Grocer
3. Maggi Royale Korean Spicy Braised Beef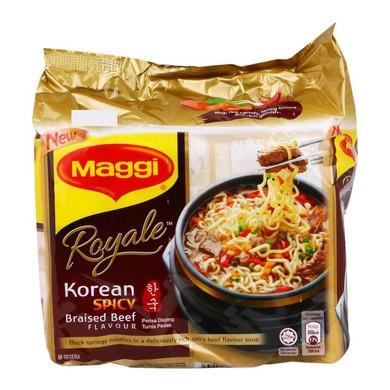 Maggi is a known brand among the locals for their instant noodles. The Korean Spicy Braised Beef instant noodles was launched a few years back and it's here to stay. It has a late kick to its spiciness, the first few moments after indulging it usually comes with doubts on its spiciness but once it kicks in, the panting goes on for quite a while. It's best to have a cup of milk close by.
Where To Get It: Jaya Grocer
4. My Kuali Penang White Curry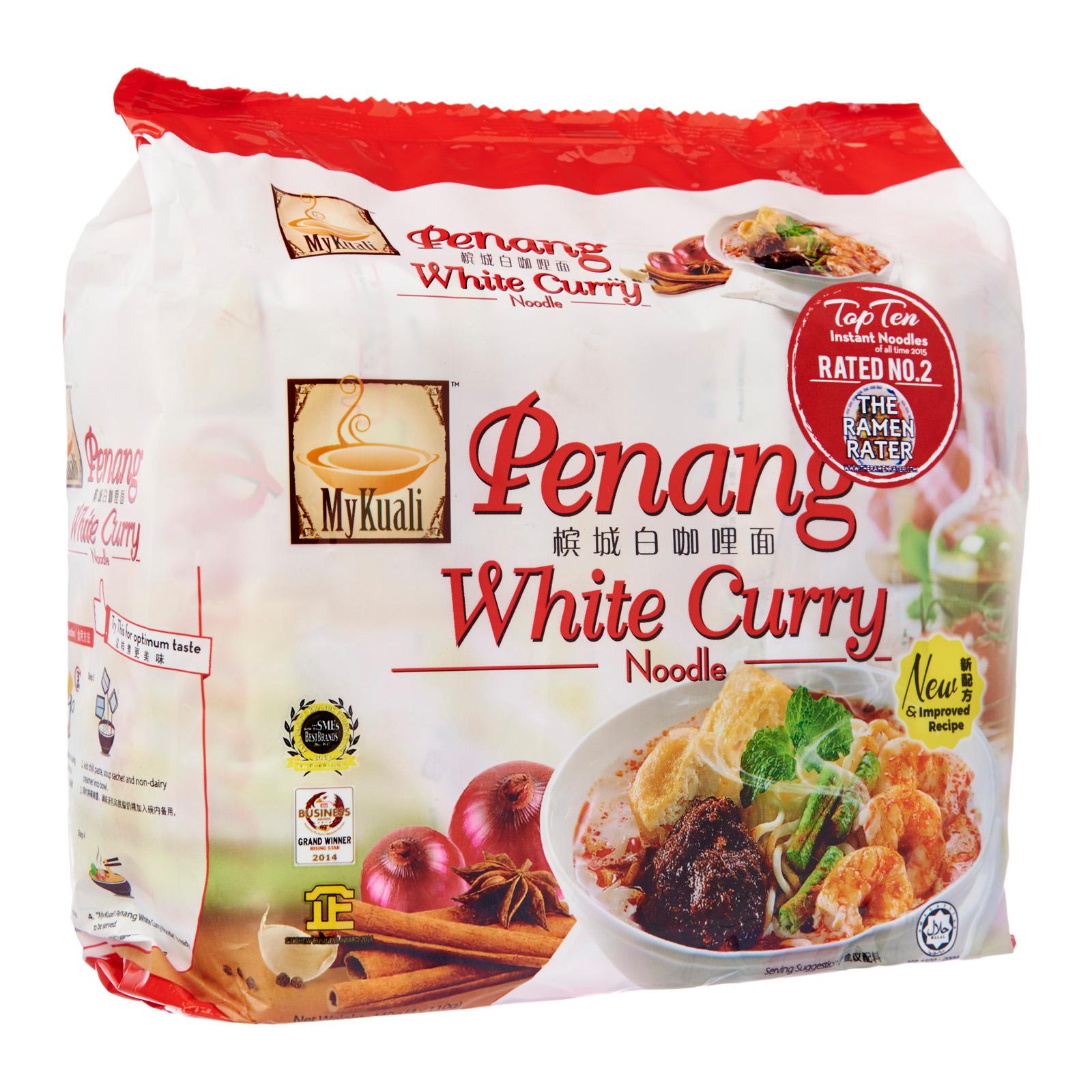 My Kuali's Penang White Curry instant noodles has been rated #7 out of the top 10 spiciest instant noodles of all time by The Ramen Rater himself in 2013. Born and bred from our shores, for it to get a 5/5 rating from Malaysians, it's definitely an achievement. The creamy and fragrant broth is so similar to freshly cooked Penang White Curry that it could pass off as a Penang-storebought version.
Where To Get It: Jaya Grocer
5. Mamee Sllrrrp-Kari Xtra Pedas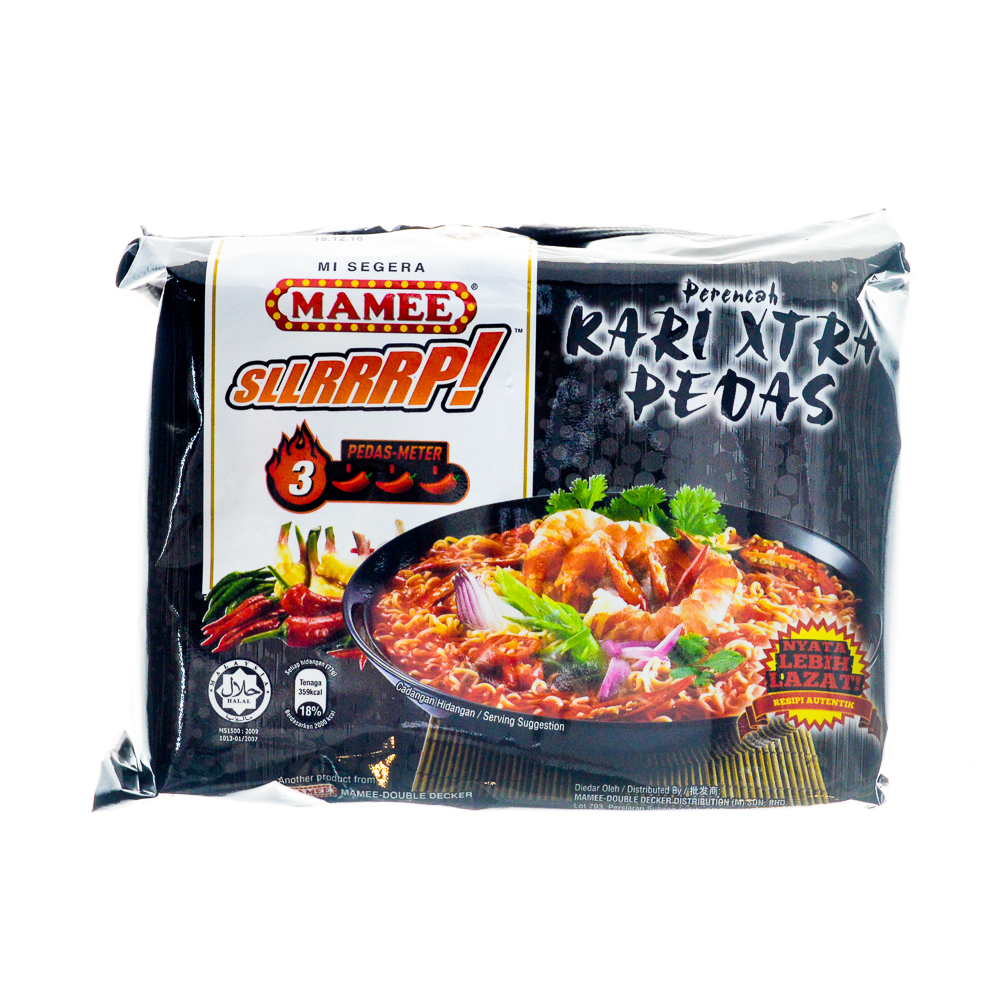 Another local delight that was on The Ramen Rater's top 10 spiciest instant noodles of all time in 2014. The broth was described to be very spicy and not for the faint of heart. It is also packed with local spices that makes it a good bowl of curry. This one's recommended for the adventurous ones!
Where To Get It: Tesco
6. E-Zee Perisa Kari Mi Segera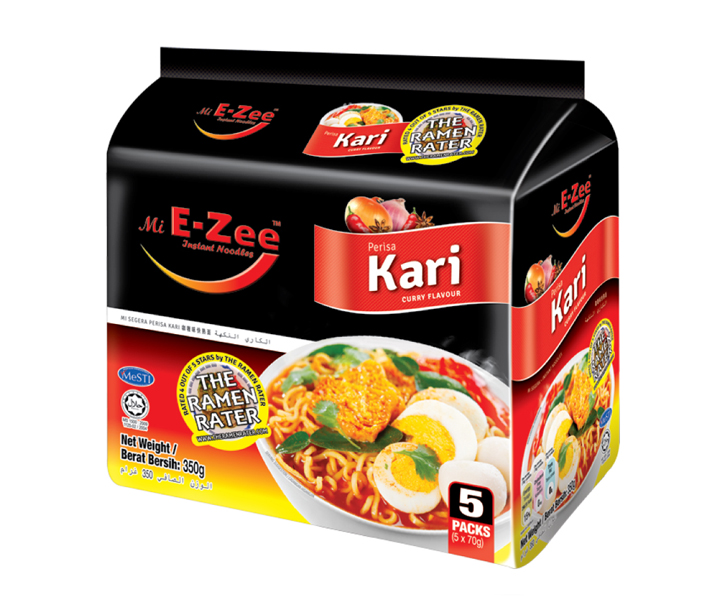 The new and improved curry-flavoured instant noodles by E-Zee is a local pride that is on The Ramen Rater's spiciest list in 2017. The noodles itself with its original broth is already spicy but when you add the small pack of chilli flakes, it really packs a punch. It really gets you walking in circles wondering why you decided to eat that delicious bowl of spicy instant noodles.
Where To Get It: KK MartS
7. Carjen Dry Curry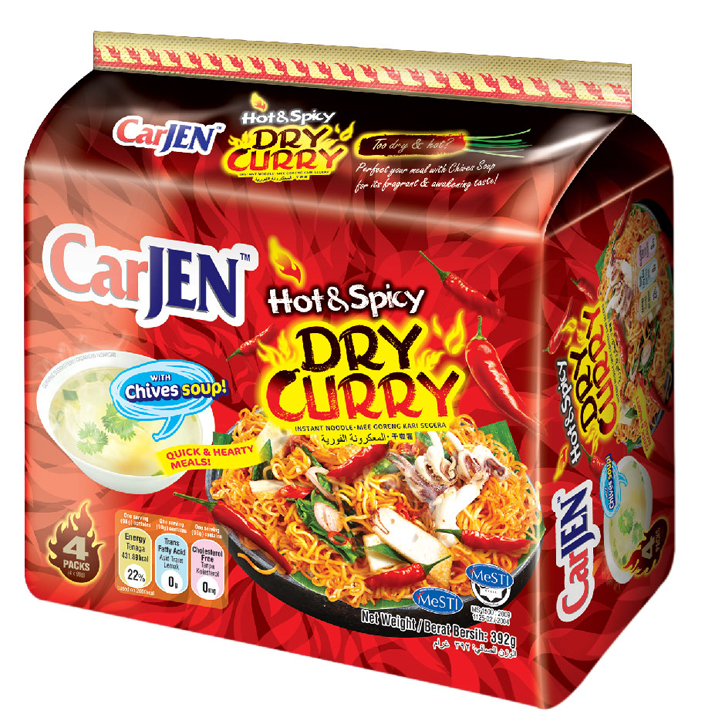 Another local pride that gets you panting at its first bite. It has a luxurious curry flavour that is said to resemble a Hokkien Prawn mee broth to it but the spiciness doesn't come from just the curry. For the real kick, you'd need to add the chilli flakes to really get you on the edge. They even provide chives soup to attempt to tame your tongue while you're slurping on the spicy bit.
Where To Get It: KK Mart
Feature Image Credit: Huffington Post