Taipan USJ is known to be a food haven and eateries are aplenty here. Along with the host of restaurants and cafés, there are also a multitude of dishes to choose from. Sometimes, skimming through their menu alone would be enough to give one a headache because we would most certainly be spoilt for choice.
Trying out their signature dishes would then be a safe bet. Here are 10 eateries in Taipan USJ and their signature dishes as per what's recommended by past guests.
1. Epicuro USJ
Taipan USJ 10 is not a place one would consider as a brunch café haven. Restaurants and coffee shops are aplenty but places with classic brunch fare? Not so much. That's where Epicuro USJ  comes to the rescue. Some of the dishes served here include the likes of Crispy Chicken Thigh dishes and Big Breakfasts. The crowd faves though, are the Waffle Brunch and Prawn Aglio Olio Pasta with Sauteed Spinach.
The Waffle Brunch is pretty much a Big Breakfast—only better. It comes with sausage, bacon, eggs some salad, and of course, waffles. For a twist to your regular brunch fare, opt for this. If you're looking for something a little more substantial, the Aglio Olio won't disappoint. Many Epicuro customers have tried this dish and given it their thumbs up for its al dente pasta and generous serving of prawns.
Signature Dishes: Waffle Brunch, Prawn Aglio Olio Pasta w/ Sauteed Spinach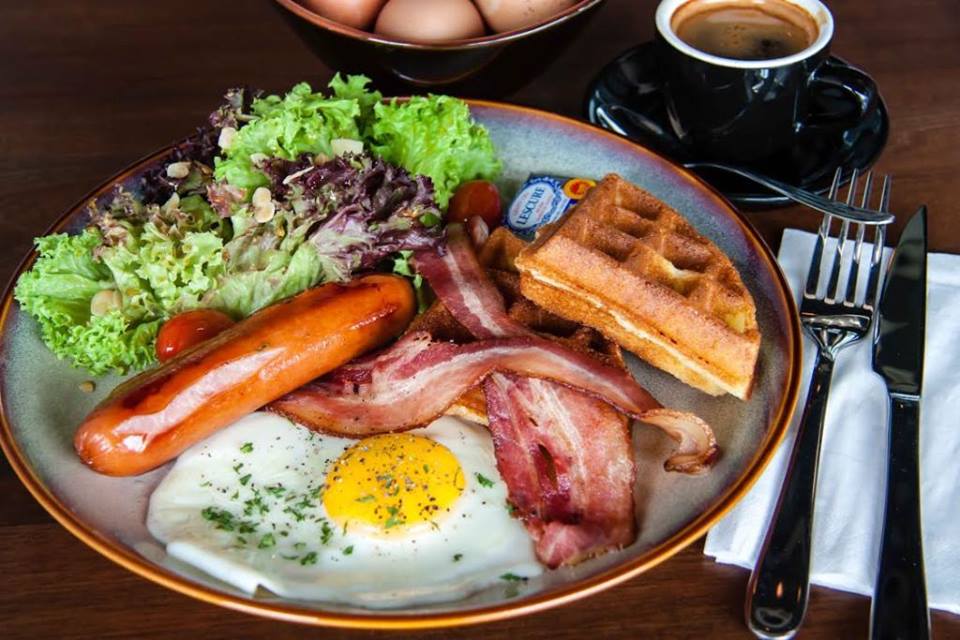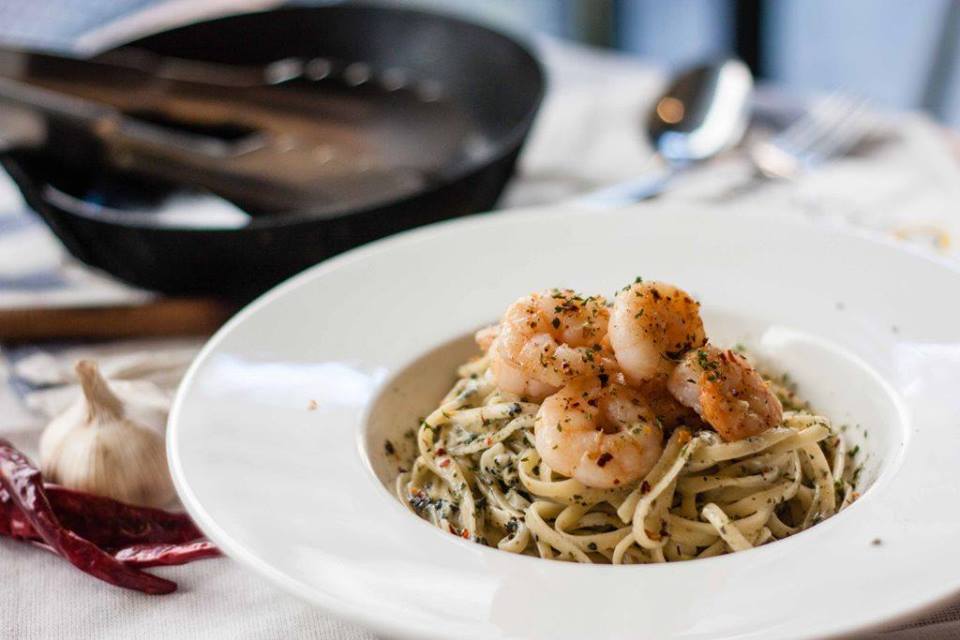 Epicuro USJ
Hours: Tuesday-Friday: 11am-11pm, Saturday-Sunday: 10am-11pm. (Closed on Mondays).
Address: 2A, Jalan USJ 10/1J, Taipan Business Centre, Subang Jaya
Website: Epicuro USJ
Tel: 03-8081 1182
2. The Carpenter's Daughter
While there are plenty of bakeries in Taipan USJ, The Carpenter's Daughter remains to be the OG one, especially when it comes to variety. Where else would you find sourdough bread, specialty bread, pastries, pies, tarts, sweet rolls, cakes, cookies, cupcakes and macarons in the same store? And that, is just the tip of the iceberg.
You can also enjoy main meals at The Carpenter's Daughter. The Roasted Chicken Steak is a blend between Asian and Western flavours as it also comes with brown rice and a side of vegetables. The best part of this dish? Definitely the mushroom sauce! If you're coming in for bread, go for the Gluten-Free Loaves. It's bread without wheat floor but packed with all the goodness from flaxseed and buckwheat.
After you're done at The Carpenter's Daughter, head over to The Carpenter's Daughter Junior (which is right next door) for some ice cream!
Signature Dishes: Roasted Chicken Steak w/ Brown Rice & Vegetables, Gluten-Free Loaves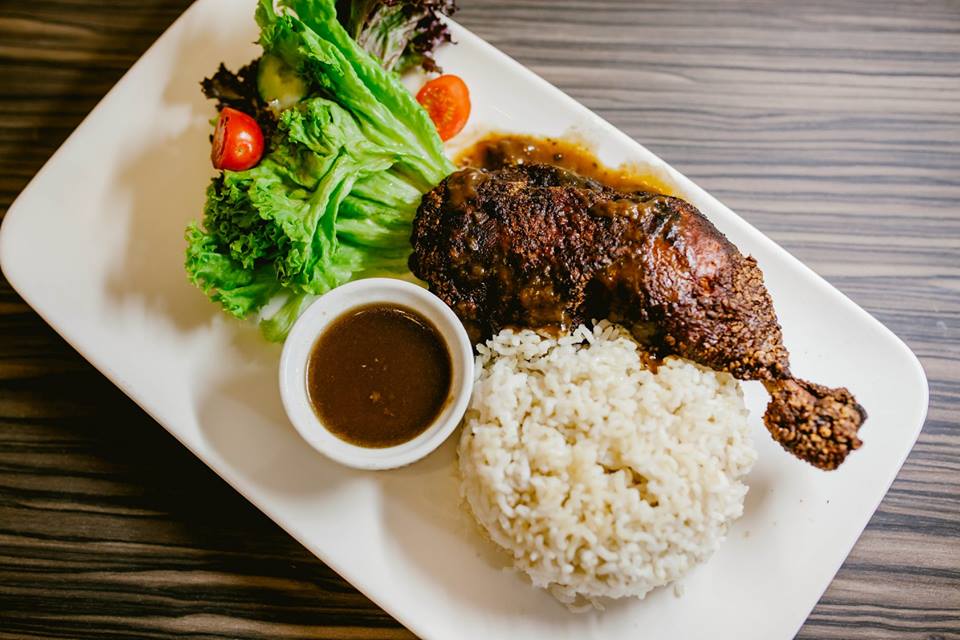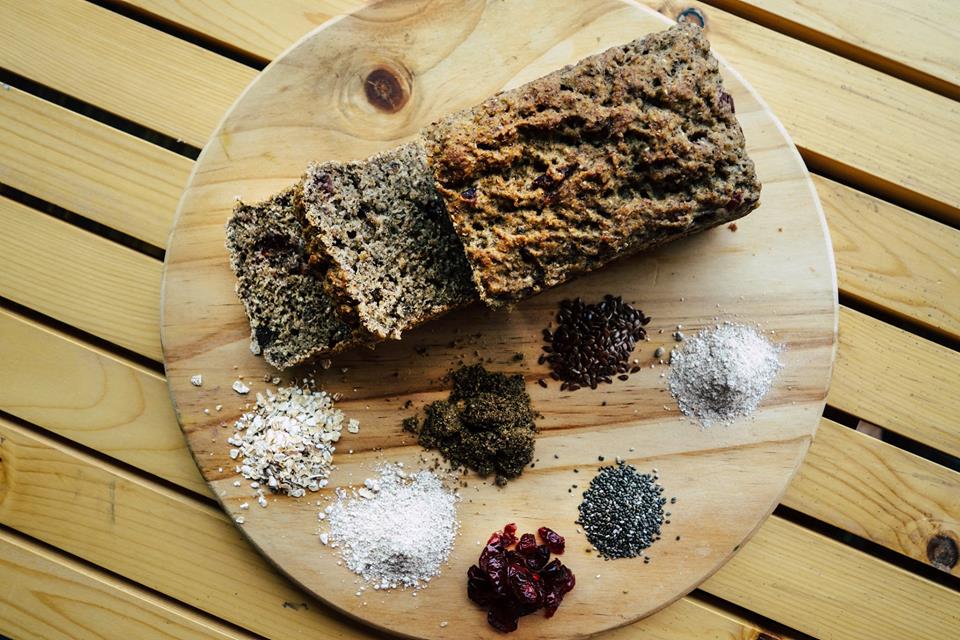 The Carpenter's Daughter
Hours: 8.30am-10pm, daily
Address: 46G UEP Subang Jaya, UEP, Jalan USJ 10/1E, 47620 Subang Jaya
Website: The Carpenter's Daughter
Tel: 03-8081 1218
3. Logenhaus Roast & Grill
When it comes to classic fine dining, Logenhaus Roast & Grill is a place to consider. Though they do not label themselves as a fine dining place (you don't have to dress up all fancy to dine here), the quality of the food speaks for itself. People come to Logenhaus for its dimly lit atmosphere which evokes a romantic vibe. If you're looking for a date place in Taipan, this can be one to consider.
The signature dishes at Logenhaus are the Tenderloin with Prawn in Green Peppercorn Sauce and the Wiener Schnitzel. The former is a beauty of a dish and although it's rather pricey, is the star of the menu. A juicy tenderloin is paired with a single large prawn and surrounded by a sea of peppercorn sauce and grilled vegetables. The Wiener Schnitzel on the other hand, is a popular pan-fried German chicken chop. It comes with fresh mushroom sauce, red cabbage and pan-fried potatoes.
Signature Dishes: Tenderloin with Prawn in Green Peppercorn Sauce (180g), Wiener Schnitzel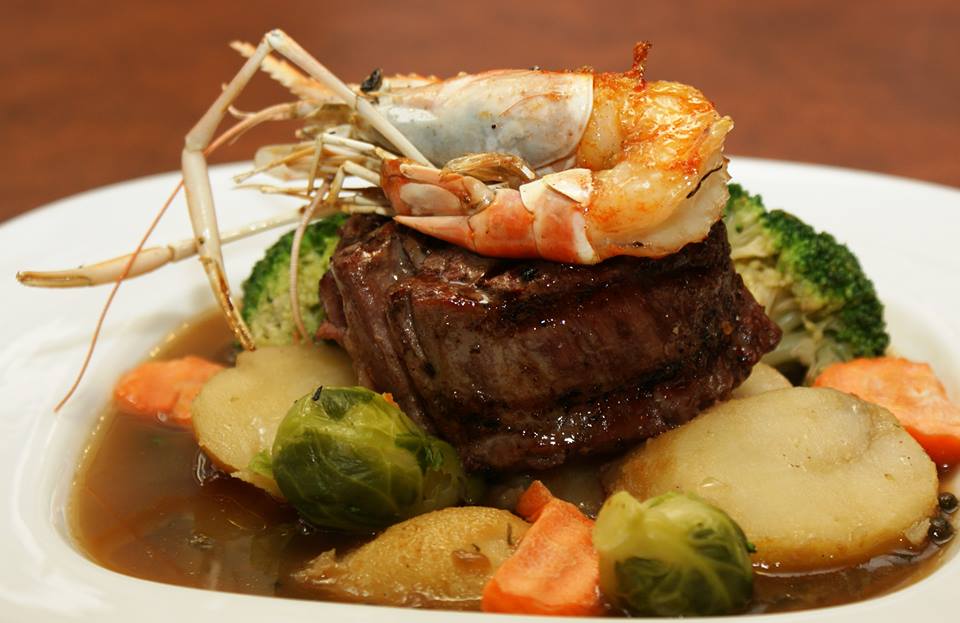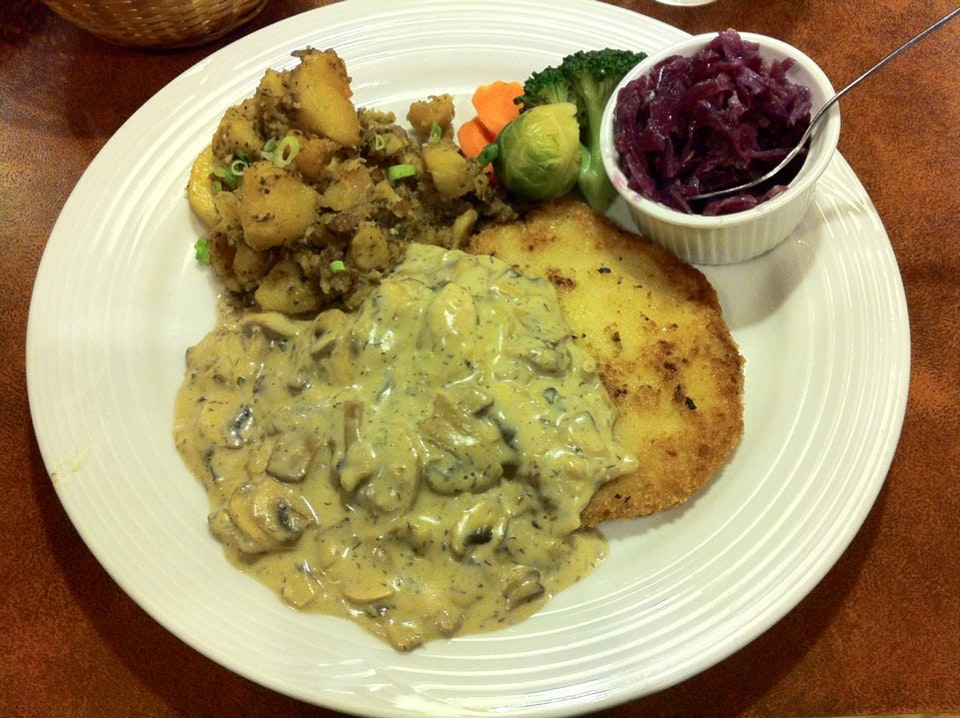 Logenhaus Roast & Grill
Hours: 12pm-3pm, 6pm-10.30pm; daily
Address: 50, (GRD FLOOR), USJ 10/1B, Subang Jaya
Website: Logenhaus Roast & Grill
Tel: 03-5635 0733
4. Merrow Pasta
With a name like Merrow Pasta, you'll know even before entering, what to expect. Merrow Pasta is one of the newer restaurants in Taipan USJ, having only set up business for about a year. Where Taipan is known for their eateries which are on the lower end in terms of its price, Merrow Pasta might not be cheap but it's certainly worth the price.
You'll find a variety of pasta dishes at this restaurant, each paired with different proteins or vegetables. The Di Salmone is a mustard dill cream dish with salmon slices. You'll find that there are enough salmon slices on the plate to keep customers happy and the white wine sauce compliments the pasta well too. The Smoked Duck pasta is not one you would commonly find in pasta menus and it's marinated well in the Teriyaki Chili sauce. A word of caution: this dish is not one for those who can't handle the spice but if you like it hot, you'll enjoy this.
Signature Dishes: Di Salmone, Smoked Duck in Teriyaki Dry Chili Sauce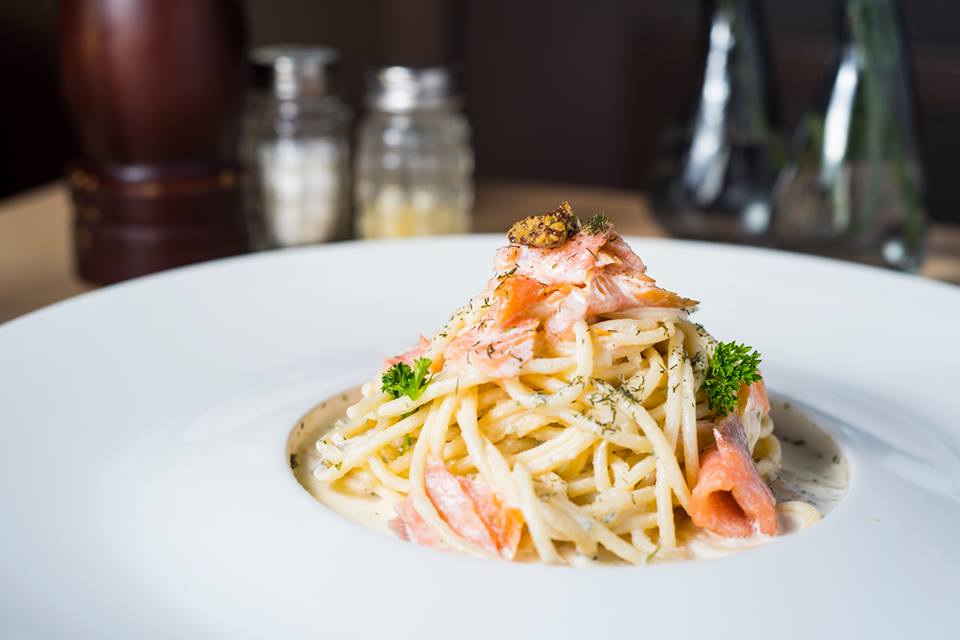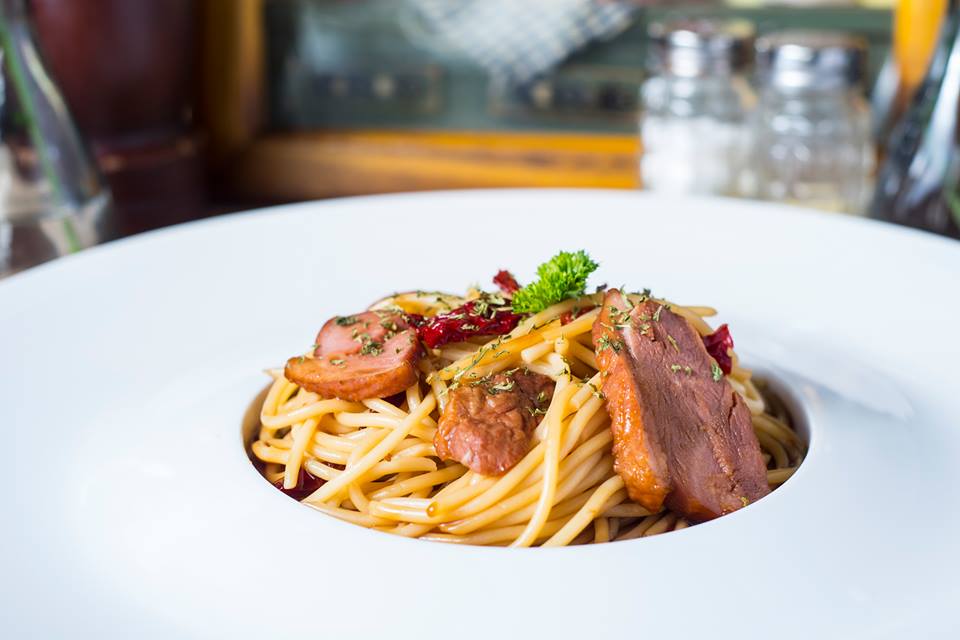 Merrow Pasta
Hours: 11am-10pm, daily
Address: 67, Jalan USJ 10/1A, Taipan Business Centre, Subang Jaya
Website: Merrow Pasta
Tel: 03-8081 6767
5. Taiping Thiam Kee
For some Chinese fare, specifically Hokkien dishes, Taiping Thiam Kee is a restaurant to look up. There is much history attached to this eatery, dating all the way back to the year 1955. The dishes are made based on the recipes from a 70-year-old woman who hails from Taiping. That's pretty much as authentic as it gets. But don't worry, as much as the recipes are age-old ones, the restaurant setting is anything but traditional. And yes, there's free WiFi here! :p
You can't go to Taiping Thiam Kee and not give the Assam Fish a go. The flavourful dish can be paired with some white rice and is meant to be a dish for sharing. Don't worry if you're not one for spicy food, the dish leans more towards sour (from the assam) than spicy. The Char Kuay Teow might not look like it could beat out a hawker stall's offering and you're right. It probably won't. But it's still one of the bestsellers at Taiping Thiam Kee for a reason.
Signature Dishes: Assam Fish w/ Rice, Char Kuay Teow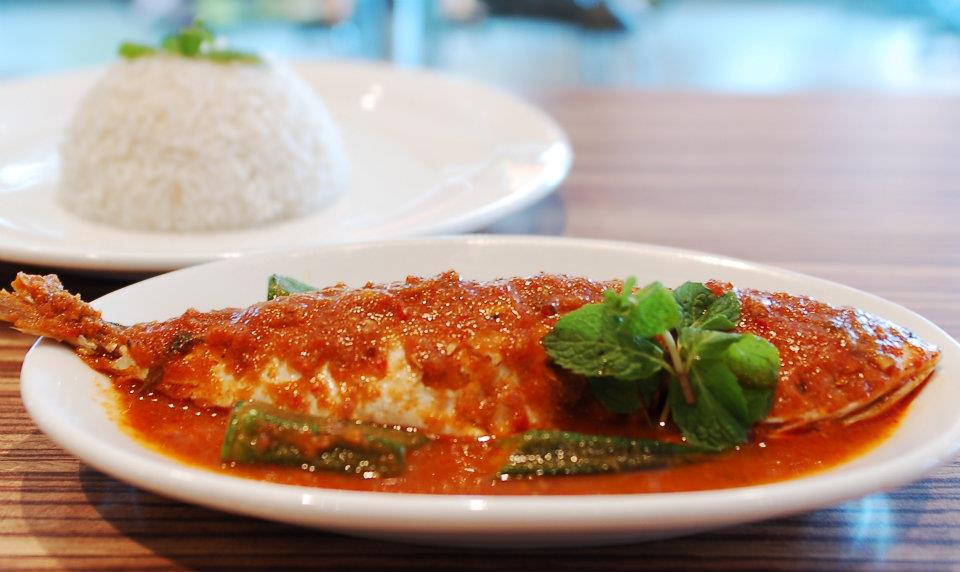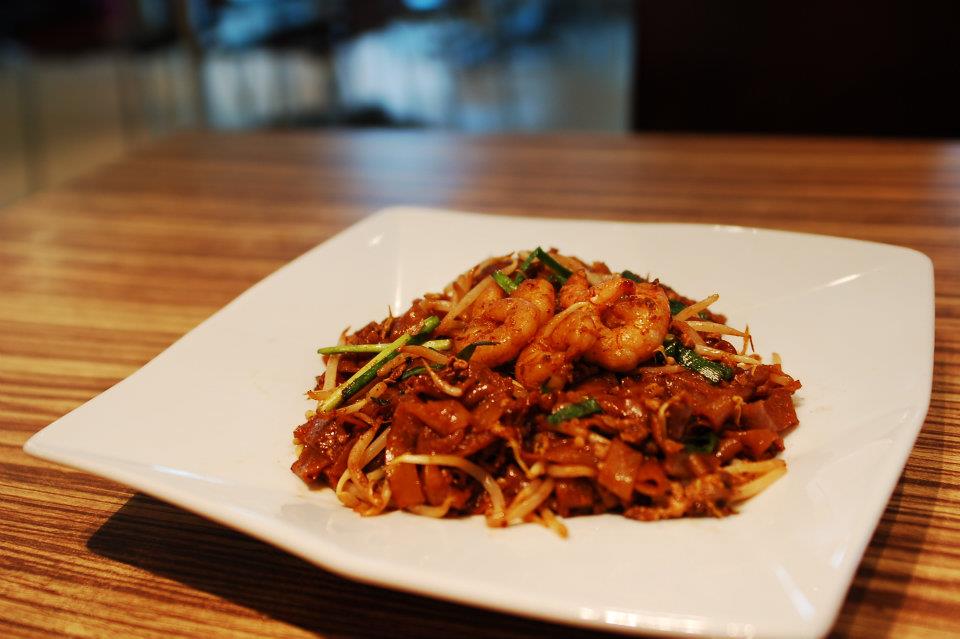 Taiping Thiam Kee
Hours: 8am-1opm, daily
Address: 39, Jalan USJ 10/1, Usj 10 Taipan Business Centre, 47620 Subang Jaya
Website: Taiping Thiam Kee
Tel: 03-5621 9199
6. Choo Choo Chicken
Choo Choo Chicken is not just a tongue twister of a restaurant, they also whip up good ol' Korean fare with a twist. Nope, you won't find classic Korean dishes like kimchi here. The dishes has more of a Western influence and I guess you could call it Korean version of fast food.
Skimming through the menu at Choo Choo Chicken, one would find that the highlight here is the fried chicken. Whether you have the appetite for an entire tray of fried chicken or just 2 pieces, pair it with some creamy cheese sauce and you're set. As for the Choo Choo Cham Chi (which is yet another tongue twister), it's basically a spicy tuna rice burger that is creamy and filled with nori flakes. It's actually a pretty good alternative to regular burgers with its buns.
Signature Dishes: Choo Choo Chicken Drumlets, Choo Choo Cham Chi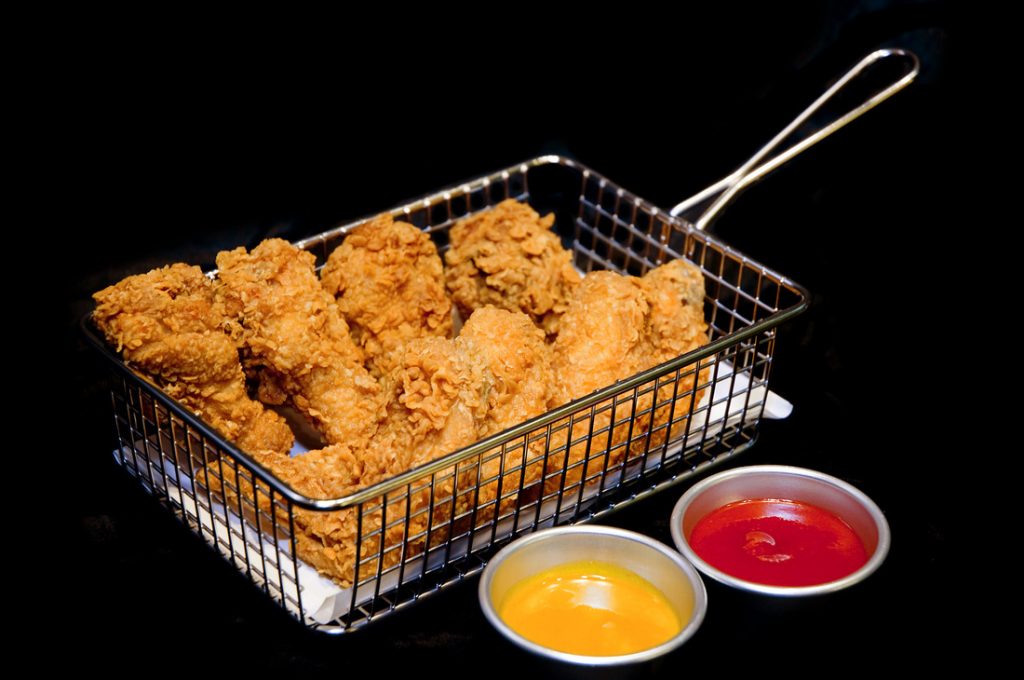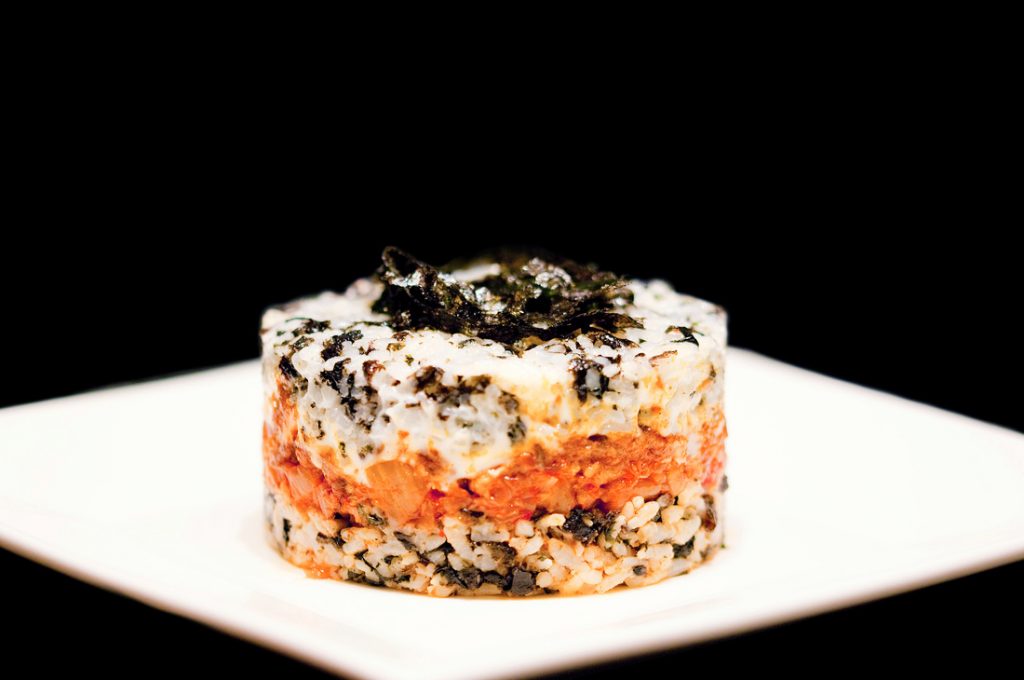 Choo Choo Chicken
Hours: 11.30am-11pm, daily
Address: 20-G, Jalan USJ10/1B, Subang Jaya
Website: Choo Choo Chicken
Tel: 03-5621 0772
7. La Cocina
La Cocina literally translates to "The Kitchen" in Spanish and the restaurant opened its doors on New Year's Day back in 2001. Still, everyday is a celebration at La Cocina—a celebration of flavours, that is.  La Cocina has had a facelift recently, both in their logo and restaurant setting. Now, La Cocina has a modern look that'll appeal to the young millennials out there. Psst, it also makes for a good date place! 😉
As for the meals here, La Cocina takes pride in their paellas. They mentioned on their Facebook page that "Paella is something we take very seriously. Ours is the perfect date night share." Paella is basically a rice dish cooked in a large pot and it has its fair share of proteins, whether that be cuts of meat, sausages or shrimps. The Paella de Moriscos at La Cocina comes with large prawns, shrimps, clams, squid, mussels, fish fillet and vegetables. 
As for the Mixed Seafood in Saffron Broth, imagine the Paella de Moriscos, but without the paella. This pot of seafood is straight up protein only and the saffron broth it comes with, gives the dish a herby, aromatic flavour.  
Signature Dishes: Paella de Moriscos, Mixed Seafood in Saffron Broth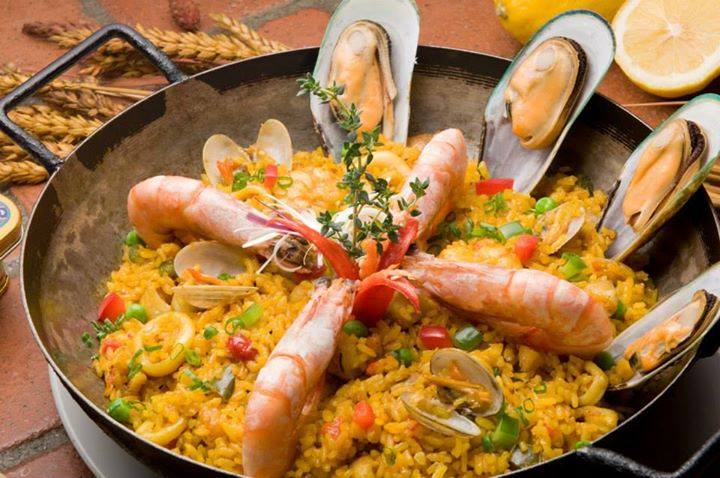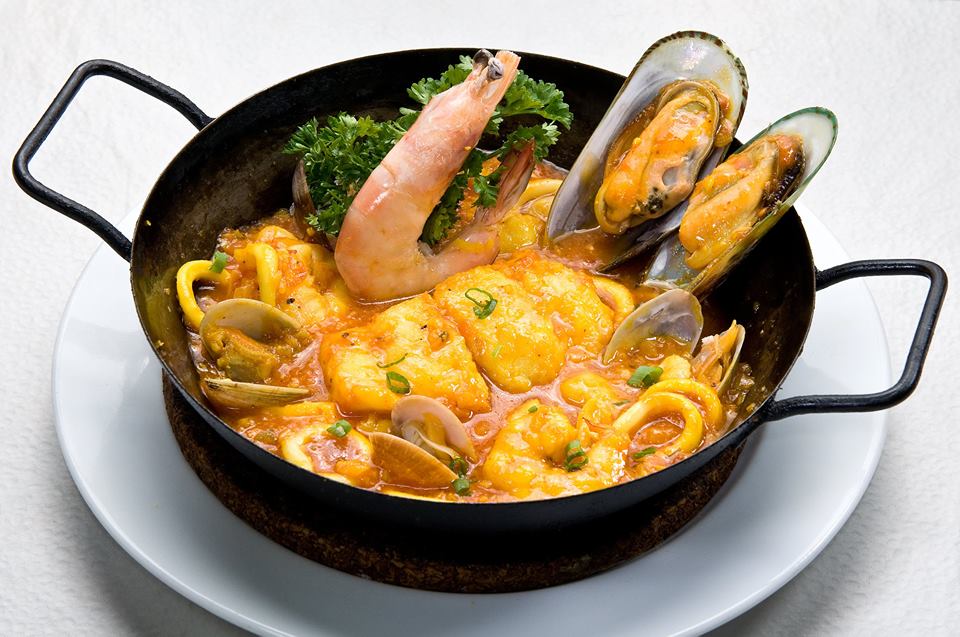 La Cocina
Hours: 11am-3pm, 6pm-1am, daily
Address: 1, USJ 10/1E, Taipan Business Centre, Subang Jaya
Website: La Cocina
Tel: 03-5621 2395
8. Meteora Café
Walk into Meteora and you would find a string of bright lantern lights adorning the ceiling. Driving or walking past, it's hard not to notice Meteora. Where first impressions count, Meteora does not disappoint. But they are more than just a pretty face.
They whip up classic favourites here too, whether that be churros or burgers. The Corned Beef on Toast is elevated from a simple dish anyone can make in their kitchen, to a dish you would return to time and time again. The toasts are paired with a sunny side up egg and a generous layer of corned beef and onions. It does not get more comforting than that. As for the LamBroghini which is a three-way play on words (lamb, bro, Lamborghini), it's a burger dish with 2 sauces, a side of fries and salad. Perhaps something you can get with your bros? 😉
Signature Dishes: Corned Beef on Toast, The LamBroghini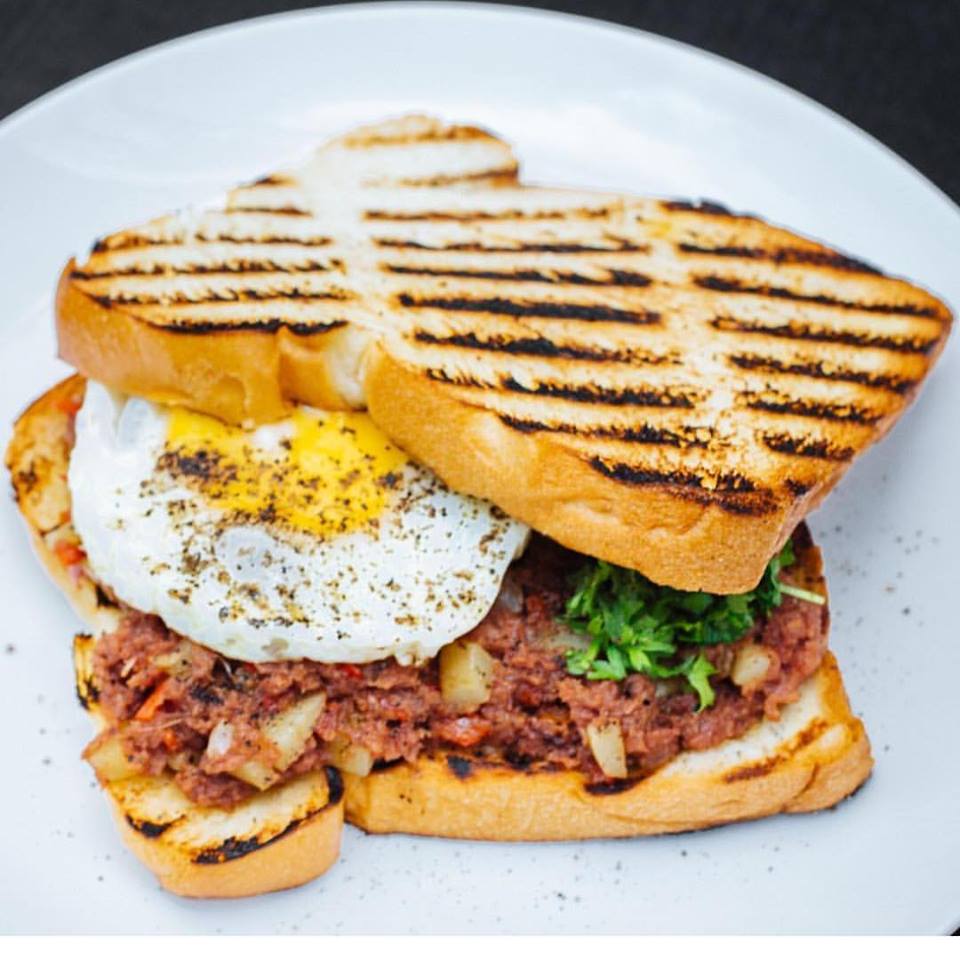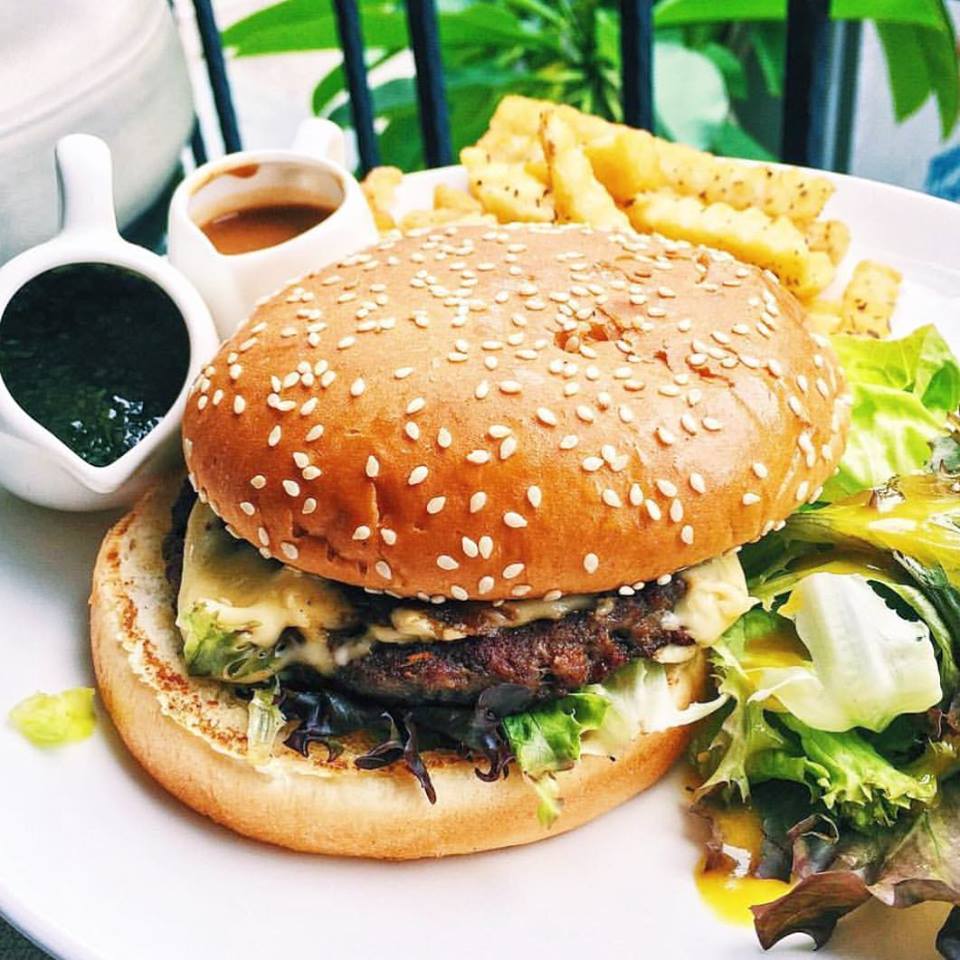 Meteora Café
Hours: 11am-11pm, daily
Address: 54-1, Jalan USJ 9/5P, Subang Jaya
Website: Meteora Café
Tel: 012-940 2001
9. Be Lohas BMS Organics
Taipan USJ is not short on its organic eateries and vegetarian restaurants. Be Lohas BMS Organics is one of 'em. Besides being an eatery, they also sell anything from healthy, organic snacks, to eco-friendly detergents and even clothing. Most would opt to do a little shopping (or window shopping) after they have placed their order, and the selection of items would interest those who are looking into a greener lifestyle.
Be Lohas recently revamped their menu to include more dishes and some of the newer additions are the Jackfruitinous Rice and Healthy Portobello Loaf. The Jackfruitinous rice dish is exactly as its name suggests: jackfruit with glutinous rice. If you're not looking to have a main meal, this can be a dessert to try. It's a good alternative to the popular mango sticky rice which might be a tad bit too sweet for some. As for the Portobello Loaf, the portobello mushroom acts as mock meat and it's a sandwich that'll give Subway a run for its money. Enjoy some sweet potato fries on the side, with this dish.
Signature Dishes: Jackfruitinous Rice, Healthy Portobello Loaf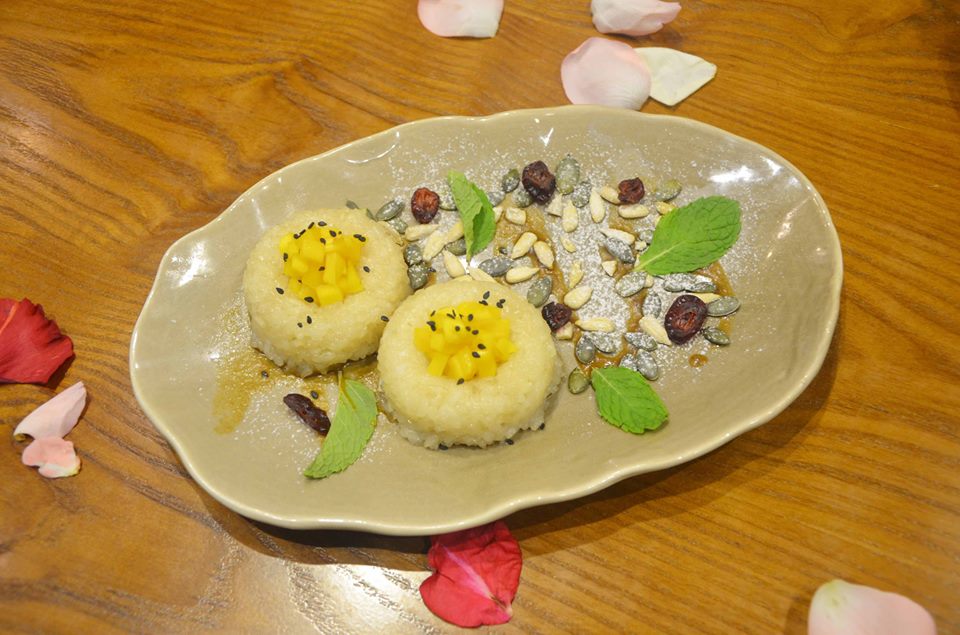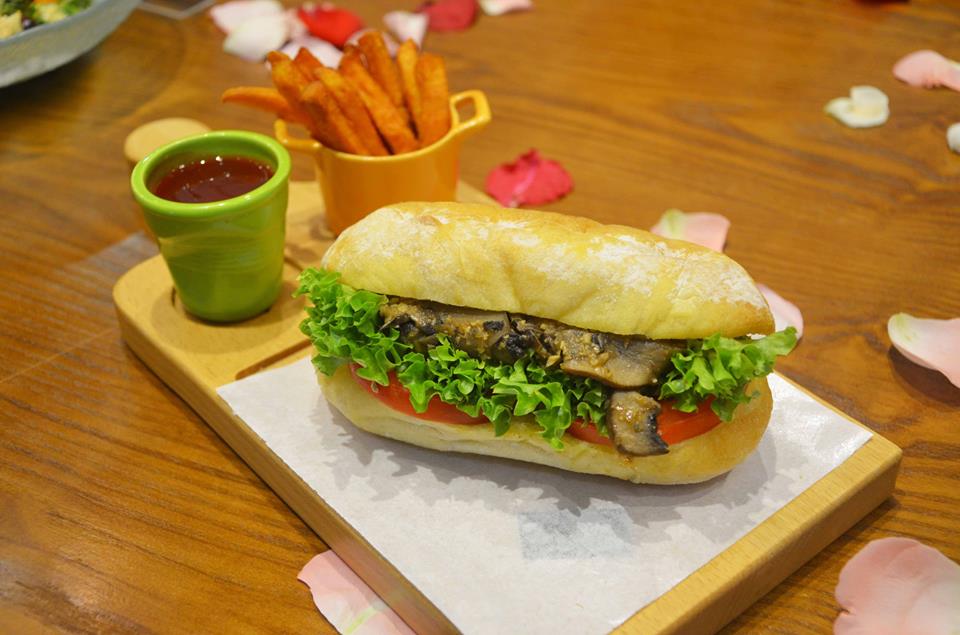 Be Lohas BMS Organics
Hours: 10am-10pm, daily
Address: 26, Jalan USJ 10/1e, Taipan Business Centre, 47620 Subang Jaya
Website: Be Lohas BMS Organics
Tel: 03-5631 4482
10. 46 By Project Gibraltar
46 By Project Gibraltar is run by a team of Star Wars fans. That would explain why Star Wars figurines act as part of the decor in this café. Other than the Star Wars figurines, the eatery is pretty minimalistic and cosy enough to spend a couple of hours at, just hanging out with friends.
The Chocolate Brownie with a Double Shot of Espresso is what you'll need for a mid-day pick me up. It has the right balance of cake to ice cream (which is a pretty big scoop, by the way!) and the warm espresso pretty much melts the ice cream slightly. Having all 3 flavours at once is a symphony in your mouth. The Salted Popcorn Milkshake consists of a balanced ratio of ice cream, milk, salted caramel and espresso. It is then topped off with whipped cream and popcorn. It's a pretty creative approach by 46 By Project Gibraltar and it has the right amount of crunch to it too, from the popcorn.
Signature Dishes: Chocolate Brownie with a Double Shot of Espresso, Salted Popcorn Milkshake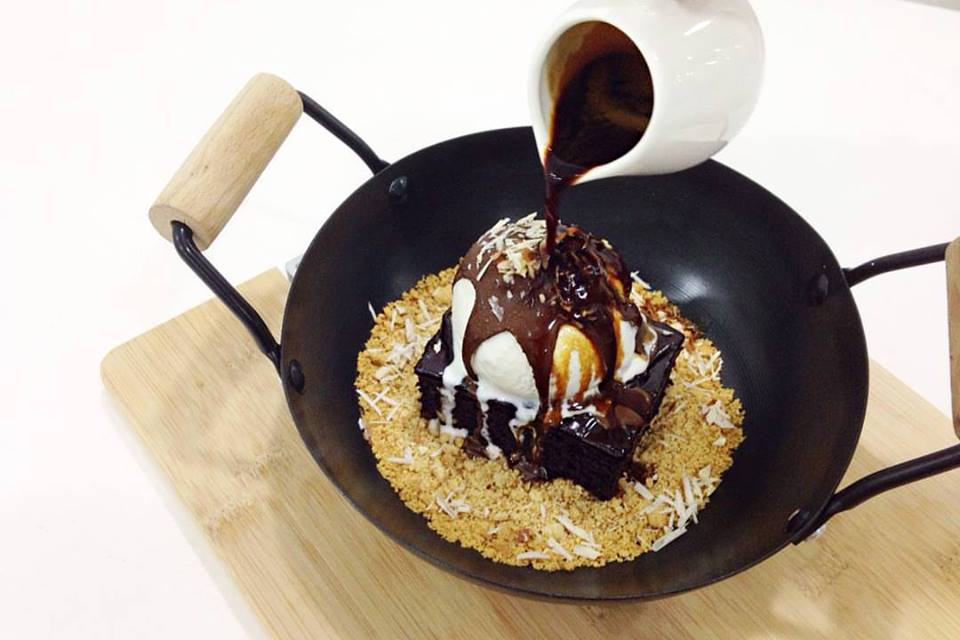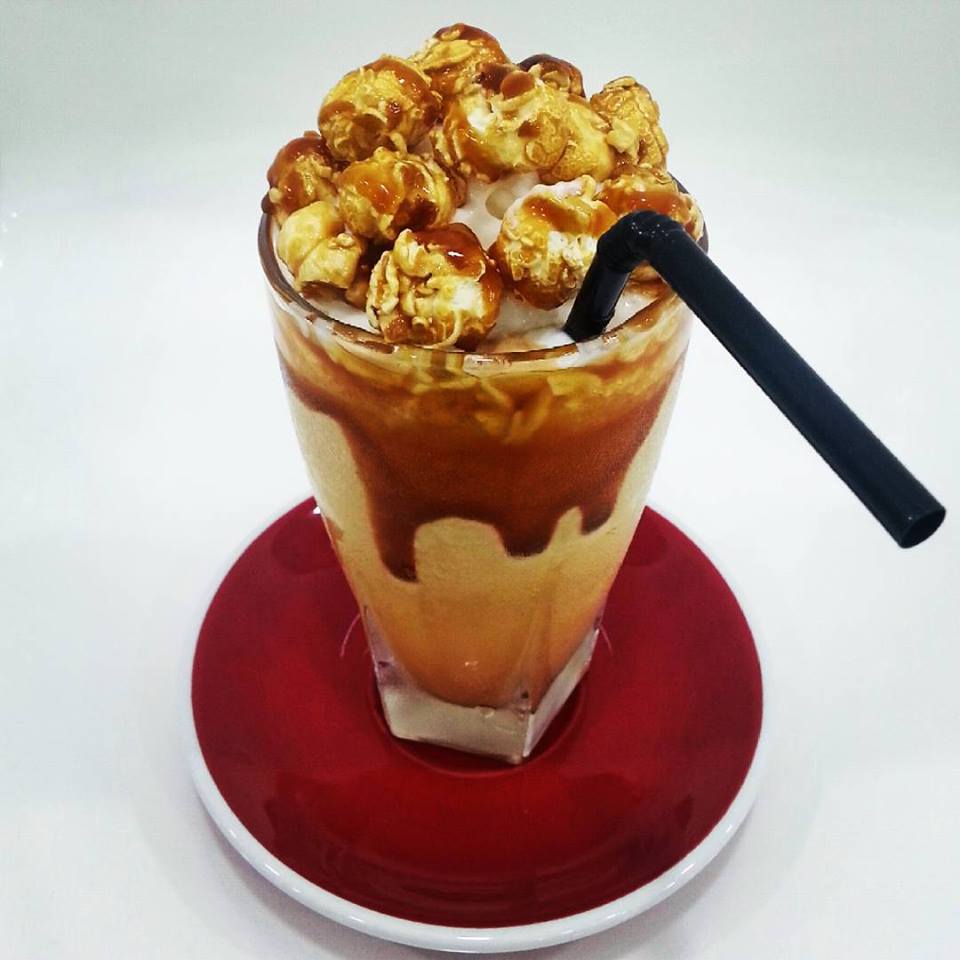 46 By Project Gibraltar
Hours: Tuesday-Sunday: 11am-11pm, (Closed on Mondays). 
Address: 46-1 Jalan USJ9/5P, Subang Jaya
Website: 46 By Project Gibraltar
Tel: 03-8011 9887
Feature Image Credit: Meteora Café, The Carpenter's Daughter