Restaurant Bukit Jugra in Banting uses the method of baking for their meals and they are known for their Beggar Chicken dish which has to be pre-ordered 24 hours in advance before you'll be able to enjoy it.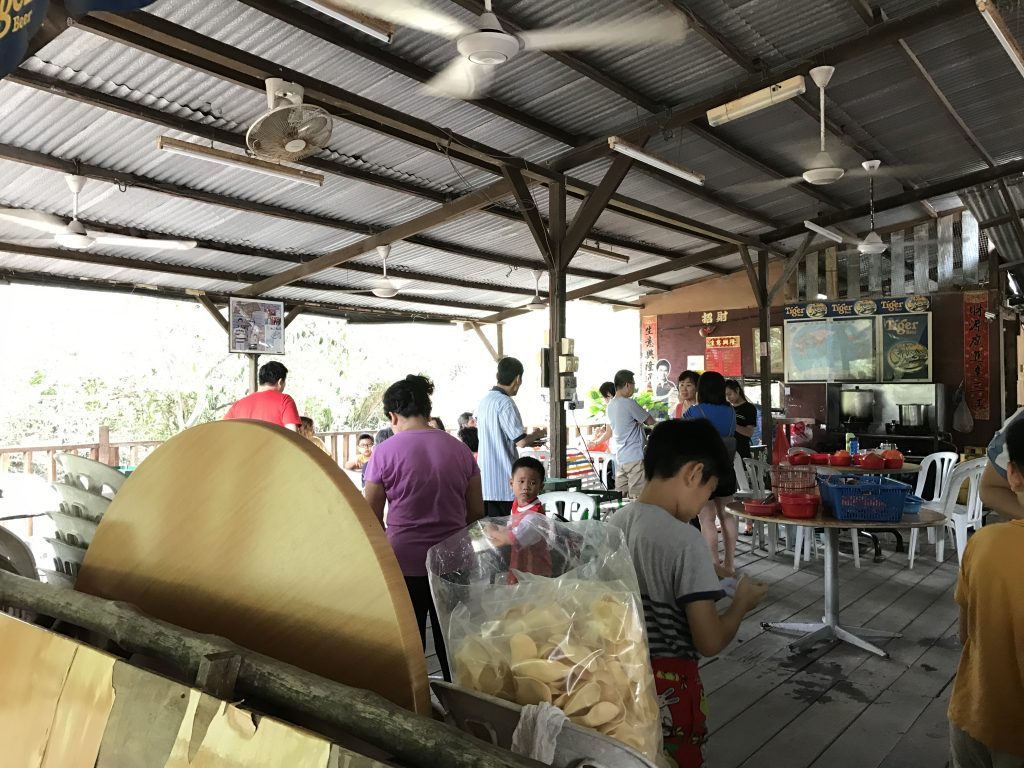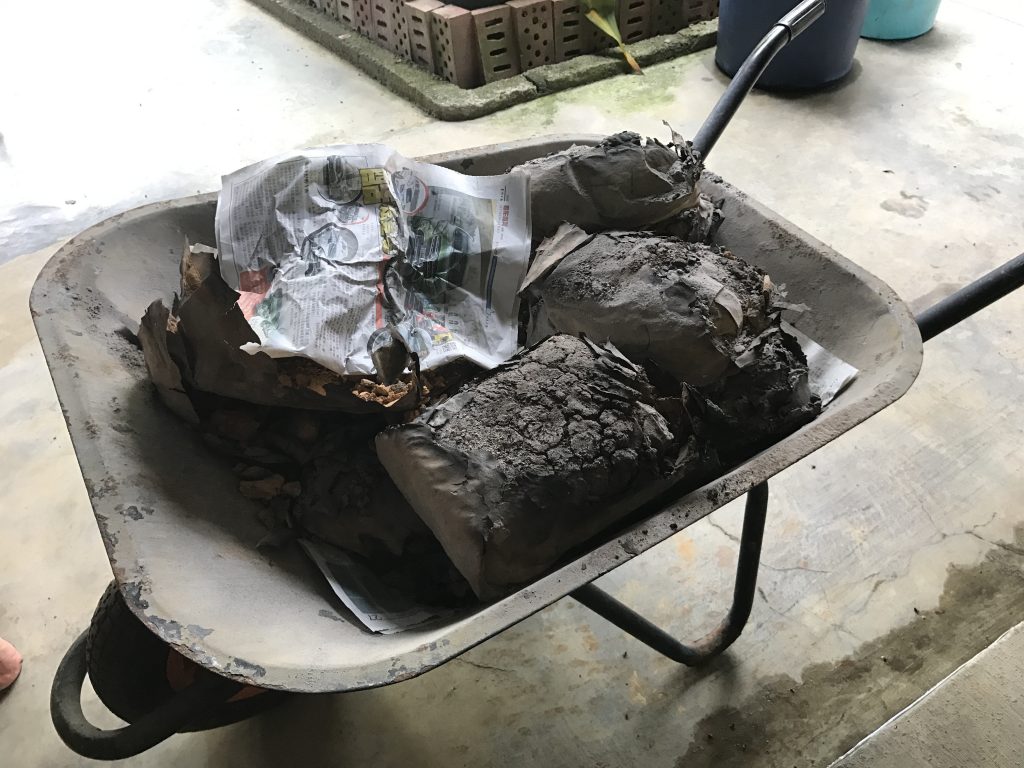 Beggar Chicken is essentially a dish that is prepared by marinating a raw chicken and burying it under layers of soil and hot charcoal to cook. It takes about 24 hours for it to be fully cooked. This traditional method of cooking is uncommon these days and that's why Restaurant Bukit Jugra sees customers coming from all over the country.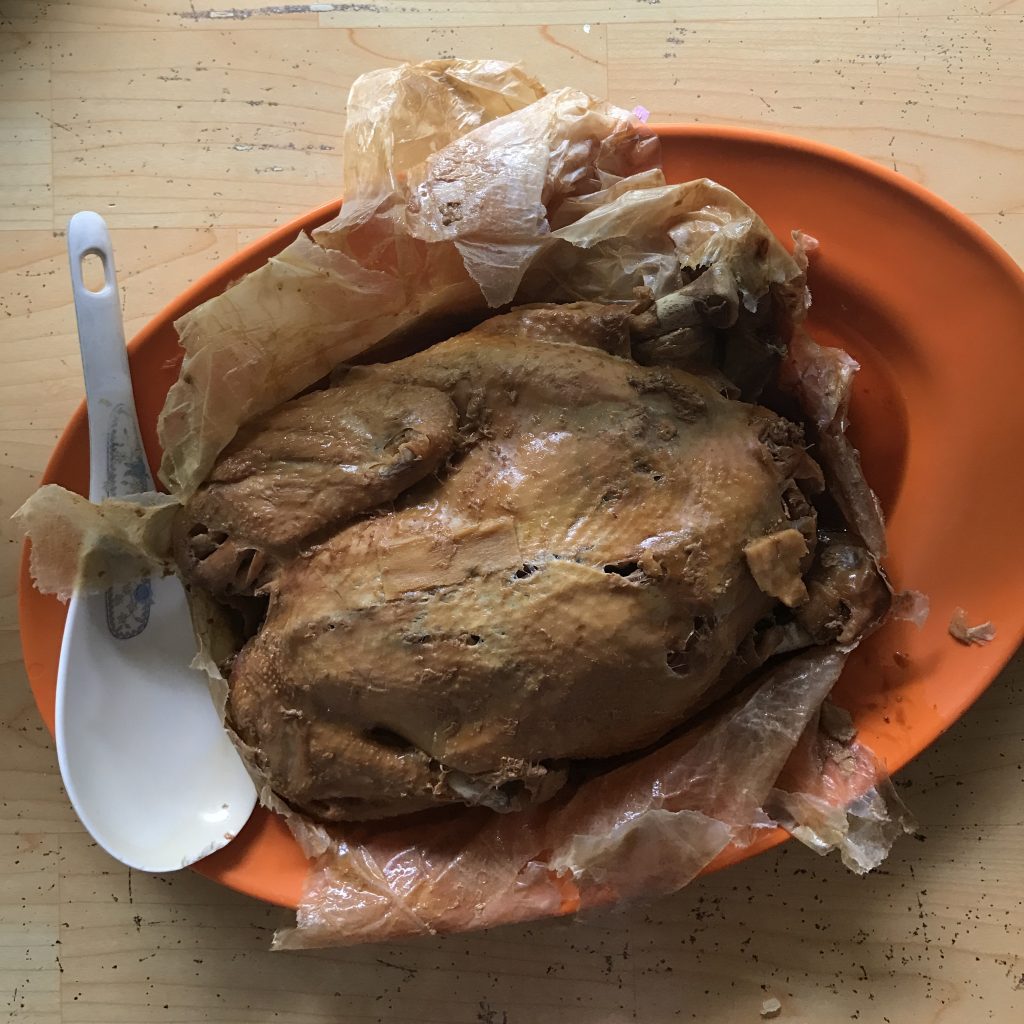 The resulting Beggar Chicken dish is full of flavour from the Chinese herbs they've marinated it with. It is soft and tender and falls right off the bones. The chicken is not as big as you would expect it to be as it's a Kampung Chicken after all. Go for the flavour and uniqueness, not its size.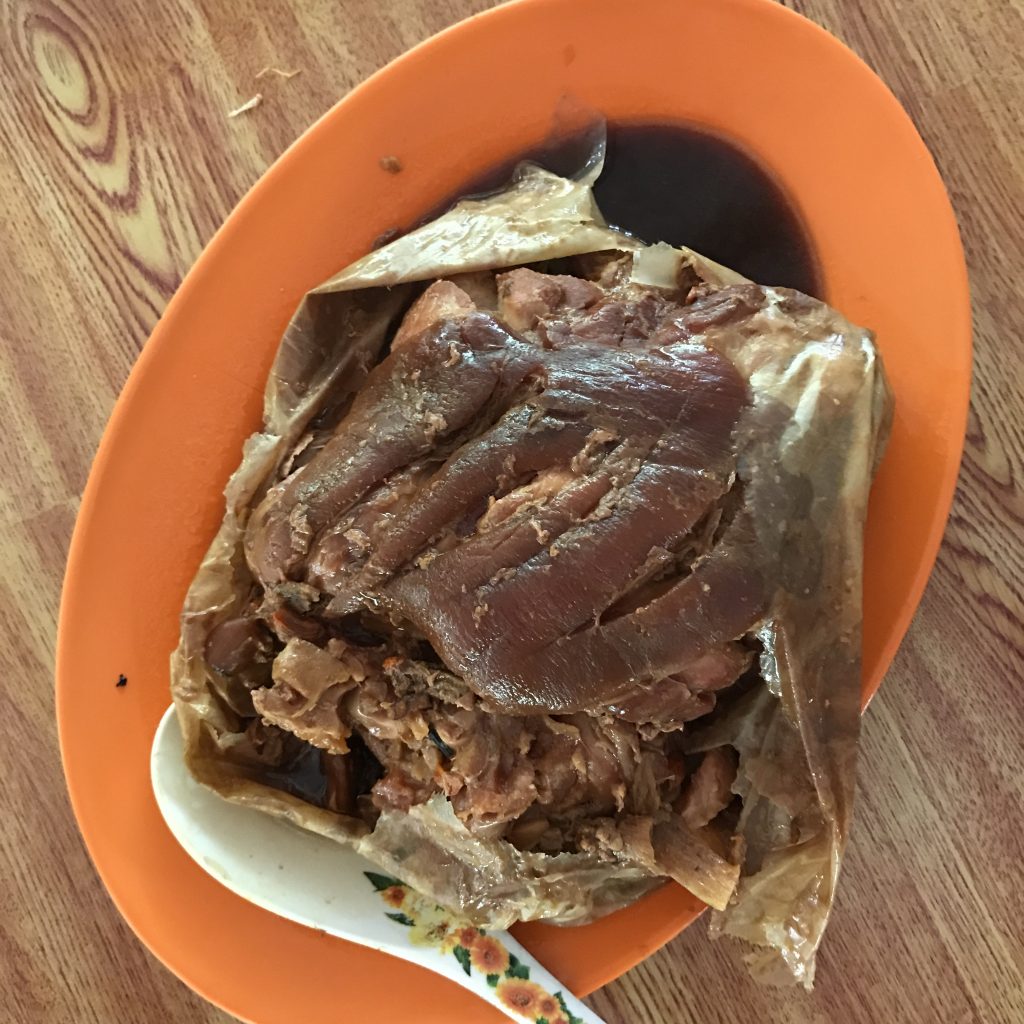 This restaurant does not only cook their chicken by burying it in heated charcoal. They also serve pork knuckles, sticky rice dishes and more. The Marinated Pork Knuckle served here is tender and succulent. Due to the large portion size, it's impossible to finish this on your own and it took us 5 mouths to devour this dish.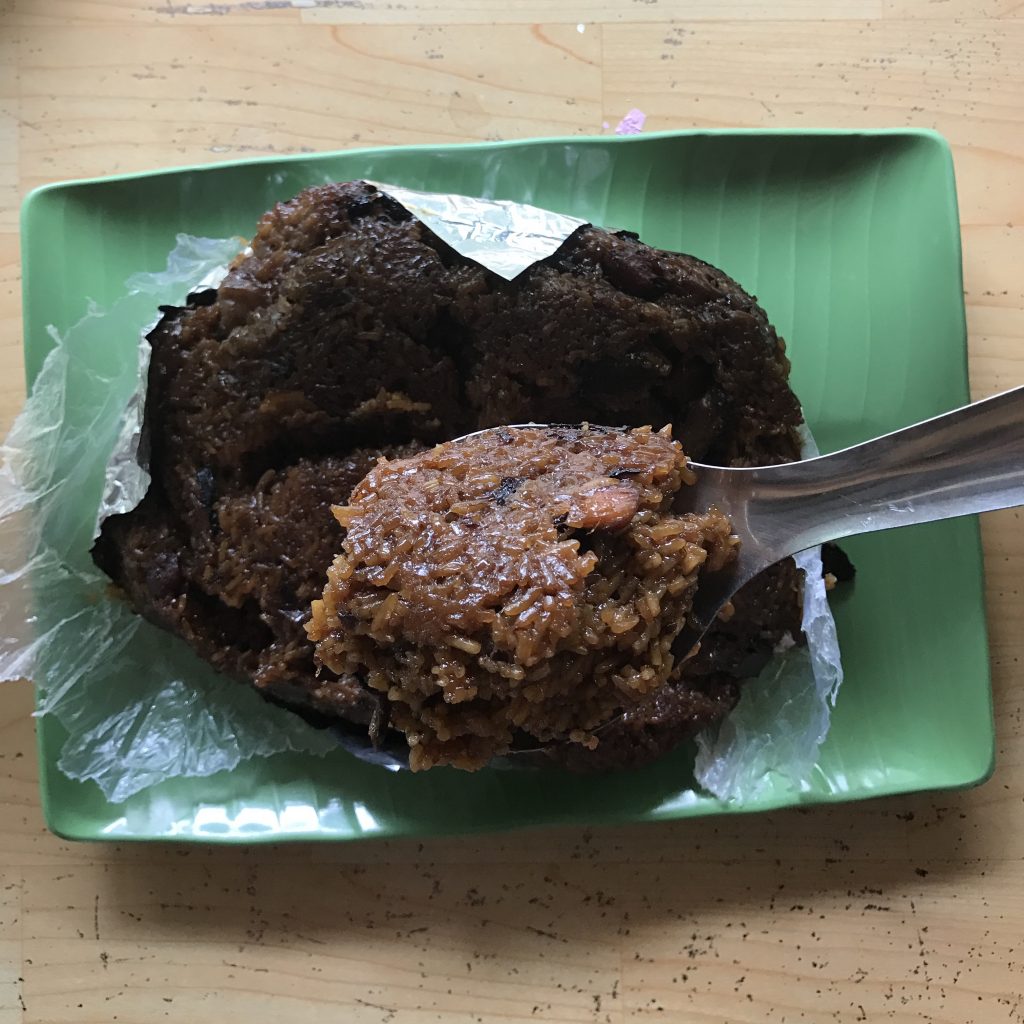 The Sticky Rice dish is stuffed with mushroom, meat, herbs and more. Taste-wise, it was nothing to shout about and if you have a small appetite, skip this and get the chicken instead as that is the main star of this restaurant.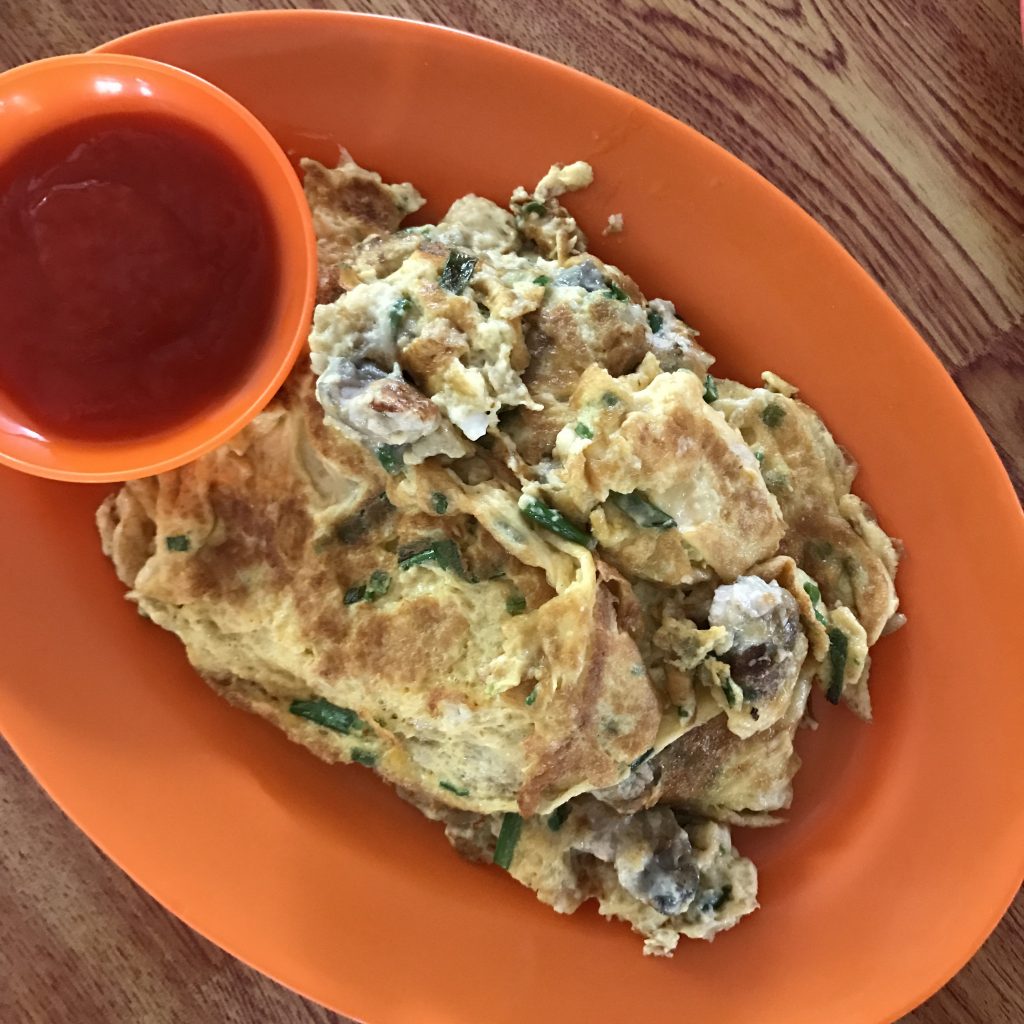 The Fried Egg with Oyster (Or Chien) comes with oysters that are bigger than usual and it's definitely worth the price! On a side note, it's not as good as the famous ones in Penang but still worth it if you enjoy Or Chiens.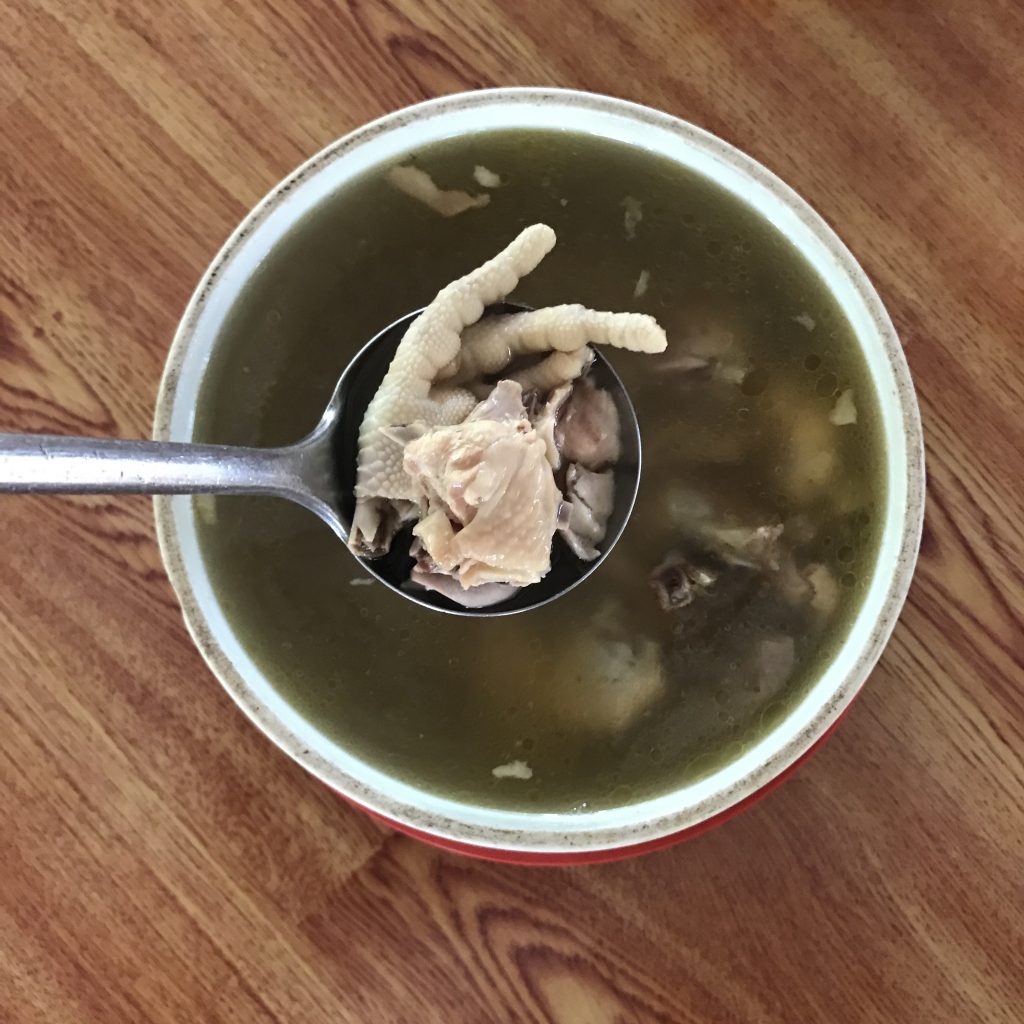 End your meal with some Pepper Chicken and Pork soup. A word of caution: it's quite spicy but worth trying even if you're not much of a soup person. After all, it'll help you to digest the big meal you've just had.
If you're ever down in Banting, you might here the folks there recommending Restaurant Bukit Jugra and if you're keen on giving the Beggar Chicken a go, remember to call in advance.
Restaurant Bukit Jugra
Hours: 1pm-8pm, daily
Tel: 03-2120 2515