Crowds are a good indicator if a restaurant is doing well and if people enjoy dining there. One restaurant which has been receiving plenty of crowds since their opening in September last year is Bamboo Biryani. Perhaps it could be due to the fact that this eatery is only open during the weekends. Perhaps, it could also be due to the fact that Malaysians are fascinated by the cooking concept that they apply.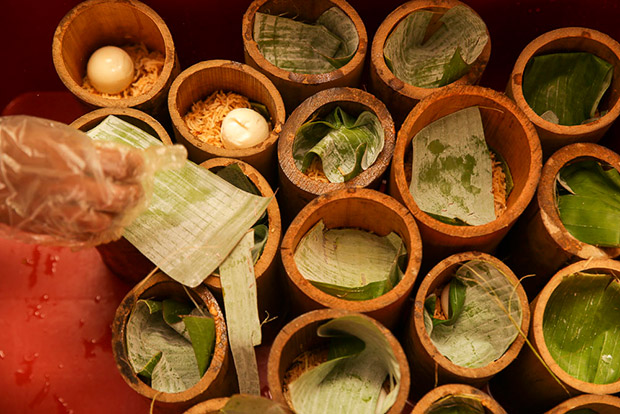 Ever had nasi biryani cooked inside of bamboo tubes? It is Bamboo Biryani's specialty and they serve everything from rice to curry mutton here. The bamboo tubes are reusable for several months and they give the dish an exquisite taste as opposed to cooking them in a normal wok. Personally, I have tried rice cooked in bamboo tubes before and it does elevate the taste of the dish, giving it a smokey aromatic flavour.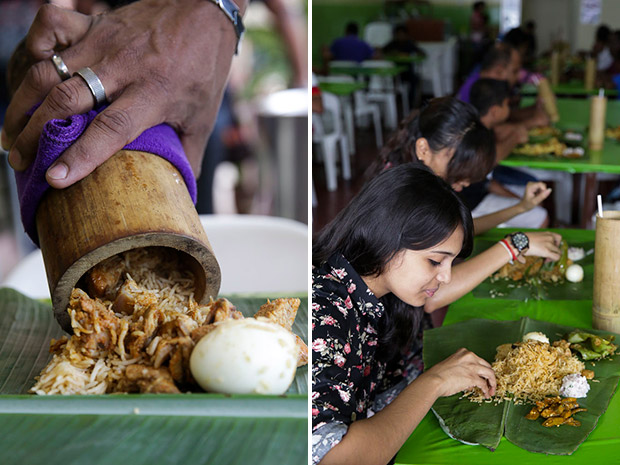 In terms of preparation, the bamboo tubes are layered with a piece of banana leaf, followed by a bowl of their famous biryani rice, and next some meat or vegetables. Lastly, it is topped off with more rice. Once all the filling has been added inside of the bamboo tube, it is covered with another layer of banana leaf in order to prevent extra moisture from entering into the tube.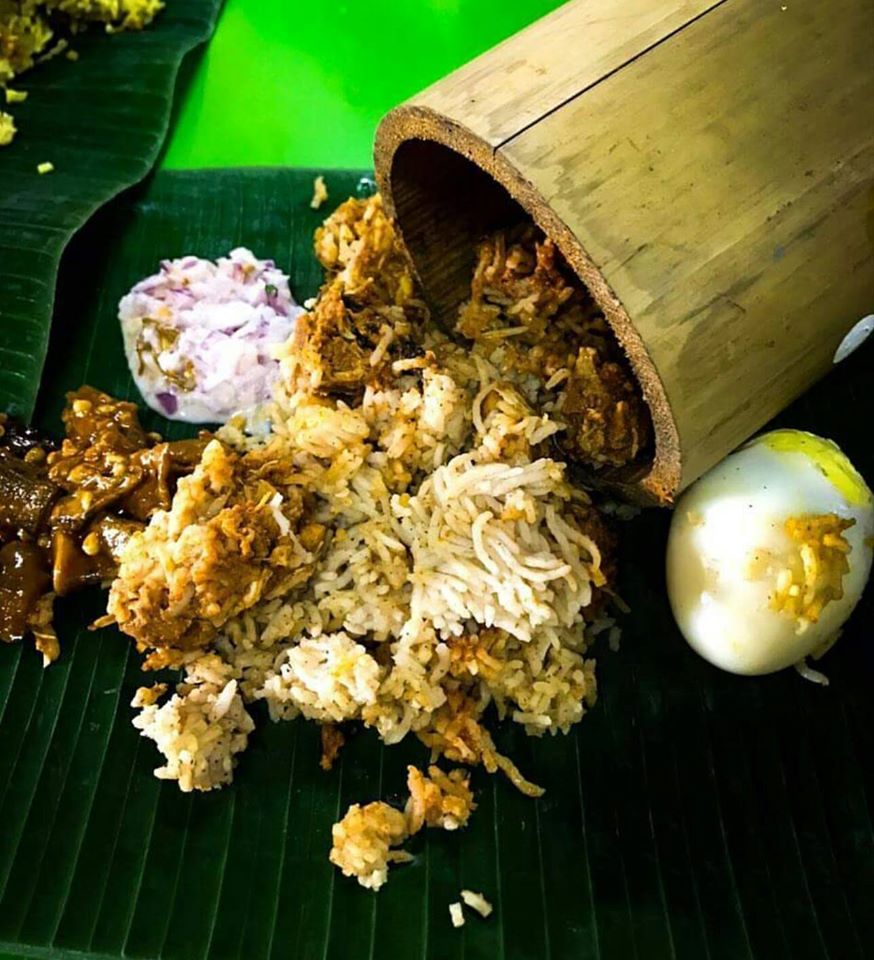 Opt to have plain biryani (RM7), chicken biryani (RM11), mutton biryani (RM13) or fish biryani (RM15) while you're here. Enjoy them with some raita (homemade yoghurt with chopped onions) and okra as well. Another dish you should try if you're able to stomach it, is nasi lemak cooked inside the bamboo tube.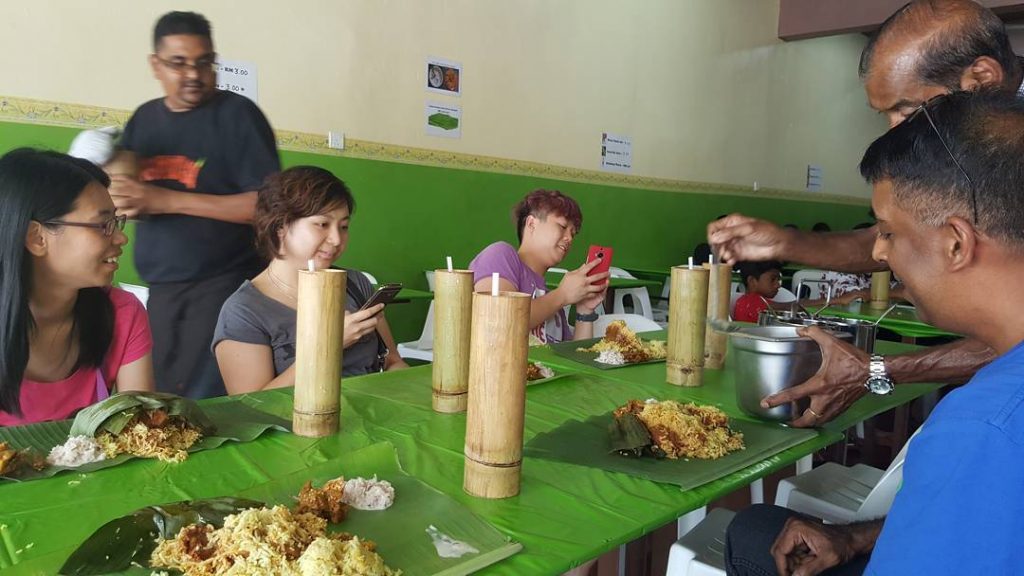 Past guests have raved about Bamboo Biryani, complimenting their tender mutton dishes and good customer service. One customer has even commented on Bamboo Biryani's Facebook page how a grain of rice was not left behind on her banana leaf. If you ever find yourself around the Taman Sri Andalas area during the weekends, this is one restaurant not to be missed out on!
Bamboo Biryani
Hours: Saturday-Sunday, 12pm-6pm
Address: No. 16, Jalan Sri Damak 18, Taman Sri Andalas, Klang
Website: Bamboo Biryani
Tel: 012-3830024 / 012-6840922
Feature Image Credit: Bamboo Biryani & @kanadasan