When someone mentions Kuala Lumpur, the iconic places to visit would probably be KLCC, Petaling Street and Dataran Merdeka. Whilst it's undeniable that these hotspots are the must-visits in our beautiful city, there's another location worth visiting.
It's underrated but pasar malams are in fact synonymous with the Malaysian culture. Why? We love food and we love it more when it's cheap. We also happen to be pretty good at bargaining (which often times occurs at night markets). If that's not reason enough to pay a pasar malam a visit, I don't know what is.
There are roughly a dozen pasar malams in Klang Valley and the SS2 pasar malam, which is opened every Monday night, is just one of them. Here're 12 must-try snacks at the SS2 pasar malam.
1. Okonomiyaki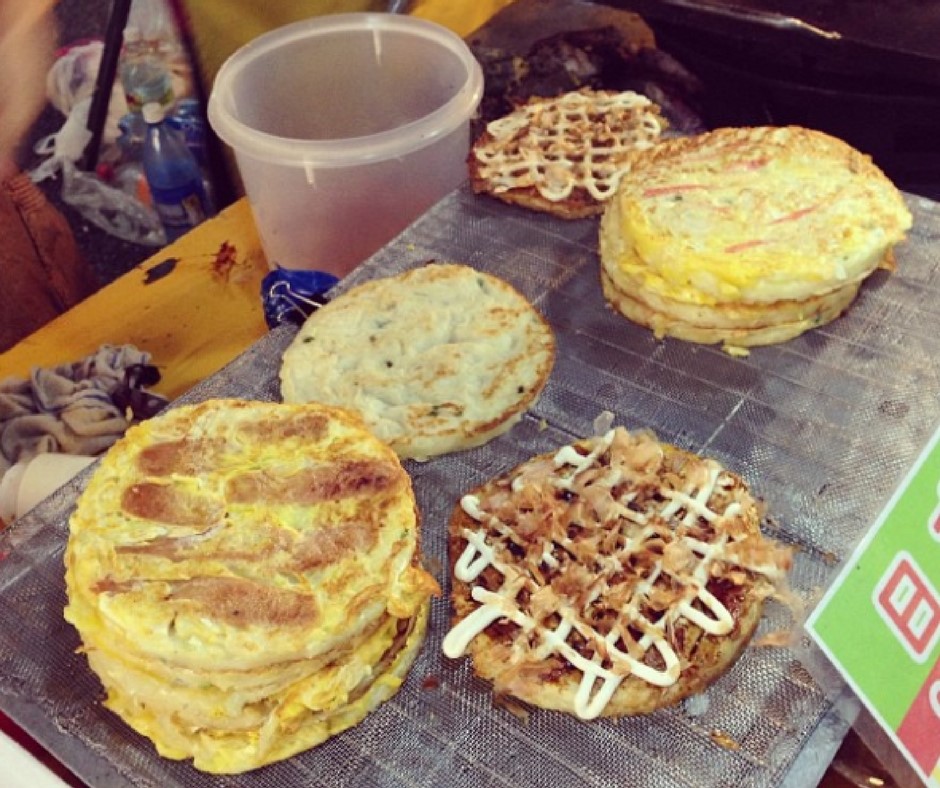 Okonomiyaki is a savoury pancake made with a light seafood batter often times mixed in with shredded cabbage. Watch the vendors in the SS2 pasar malam whip up an okonomiyaki from scratch and enjoy them hot.
2. Assorted Kueh Mueh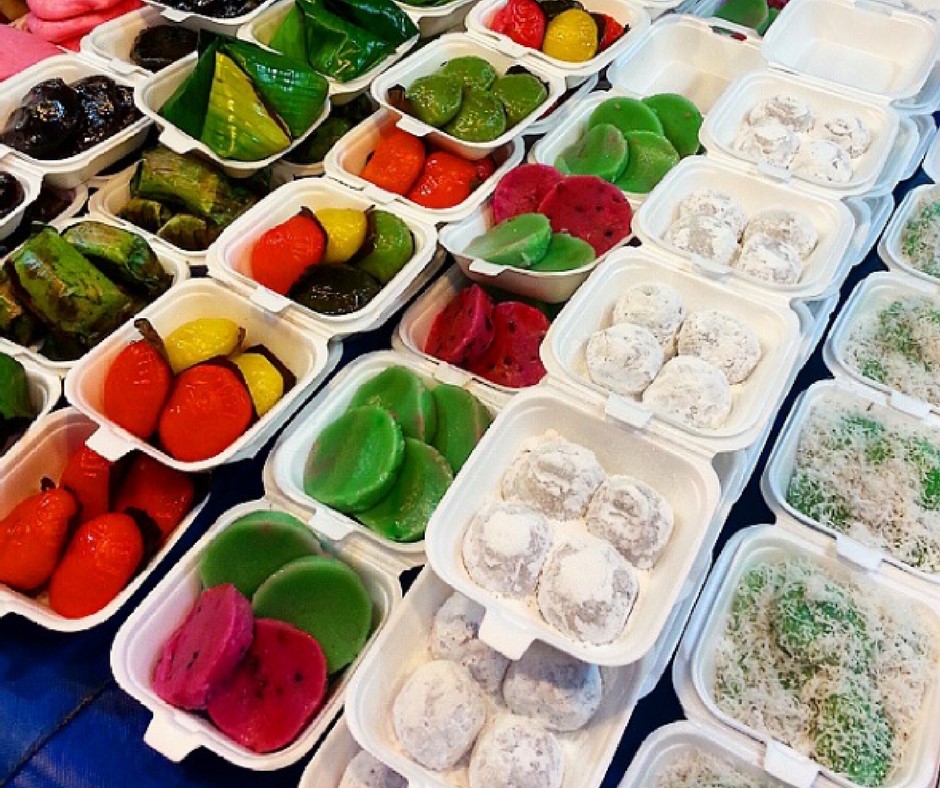 Kueh muehs are a huge part of Malaysian culture and we would often enjoy them during tea time or sometimes as breakfast too. Pick up a variety of affordable colourful kueh muehs at the SS2 pasar malam and enjoy them as you stroll through the length of the market.
3. Mushroom Bao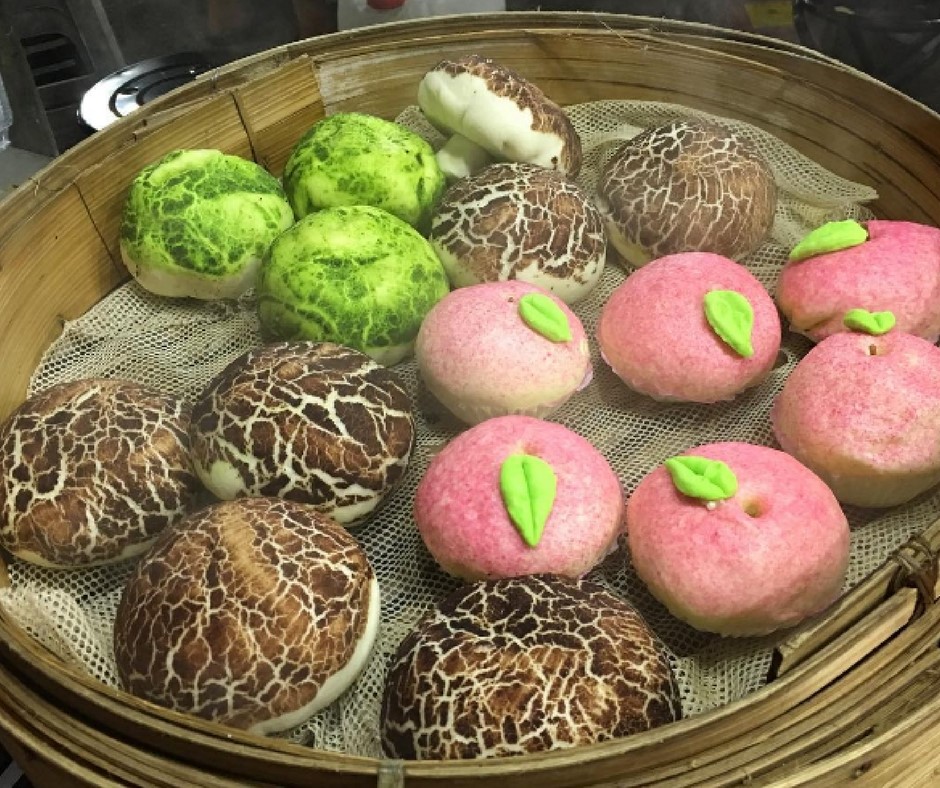 Baos are a pastry predominantly made from flour and it has a filling of chicken, meat, kaya, vegetables, red bean paste and more. What makes the SS2 pasar malam baos unique is how they are painted (with food colouring) to resemble mushrooms.
4. Fruit Tarts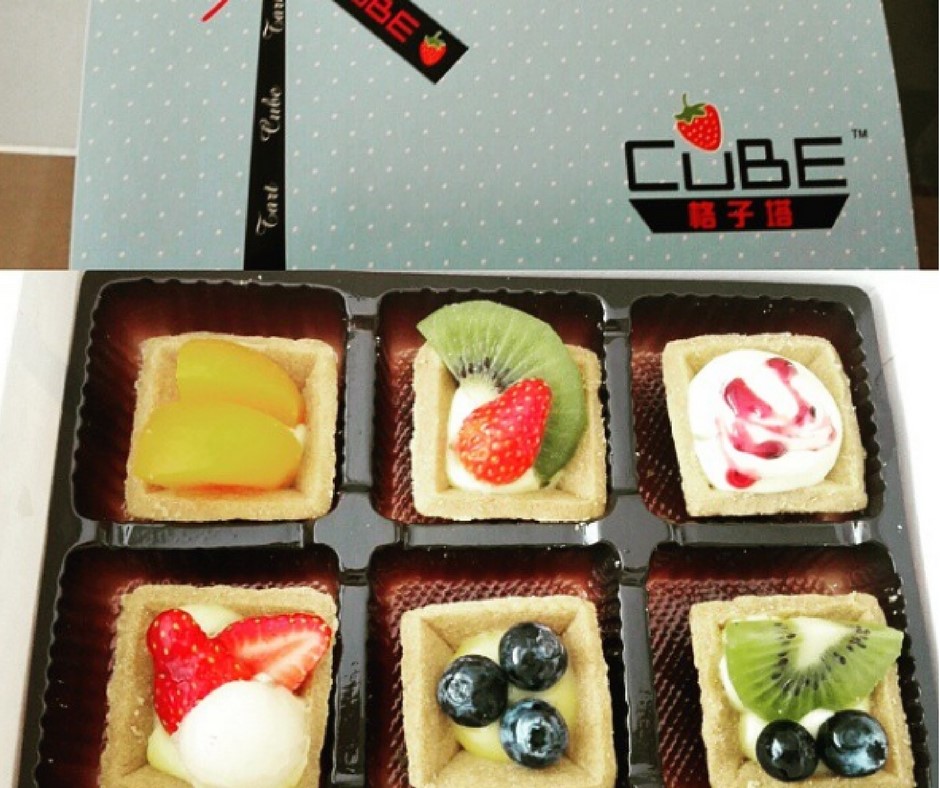 Purchase a box of fruit tarts and enjoy several flavour combinations like kiwi and blueberries and strawberries and longan. These are a healthier snack to enjoy and it helps that they come in mini sizes too, for portion control.
5. Taiwanese Sausages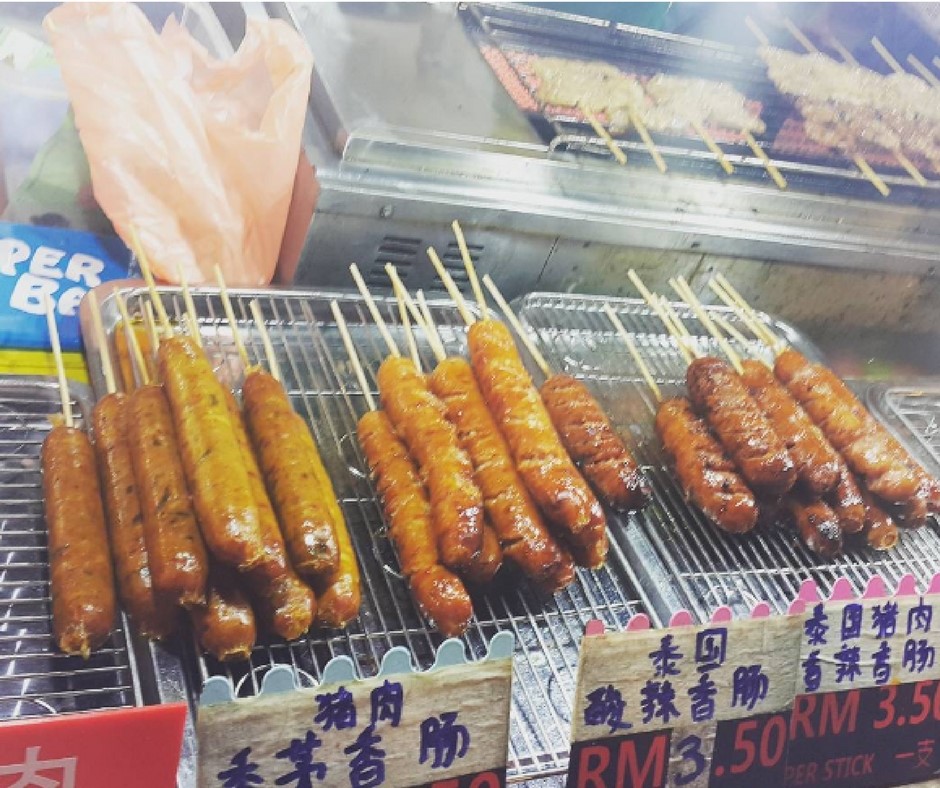 Taiwanese sausages on a stick are an enjoyable snack, especially as you're strolling along the night market. They are prepped with plenty of spices, packed with flavours and are grilled to perfection.
6. Peanut Soup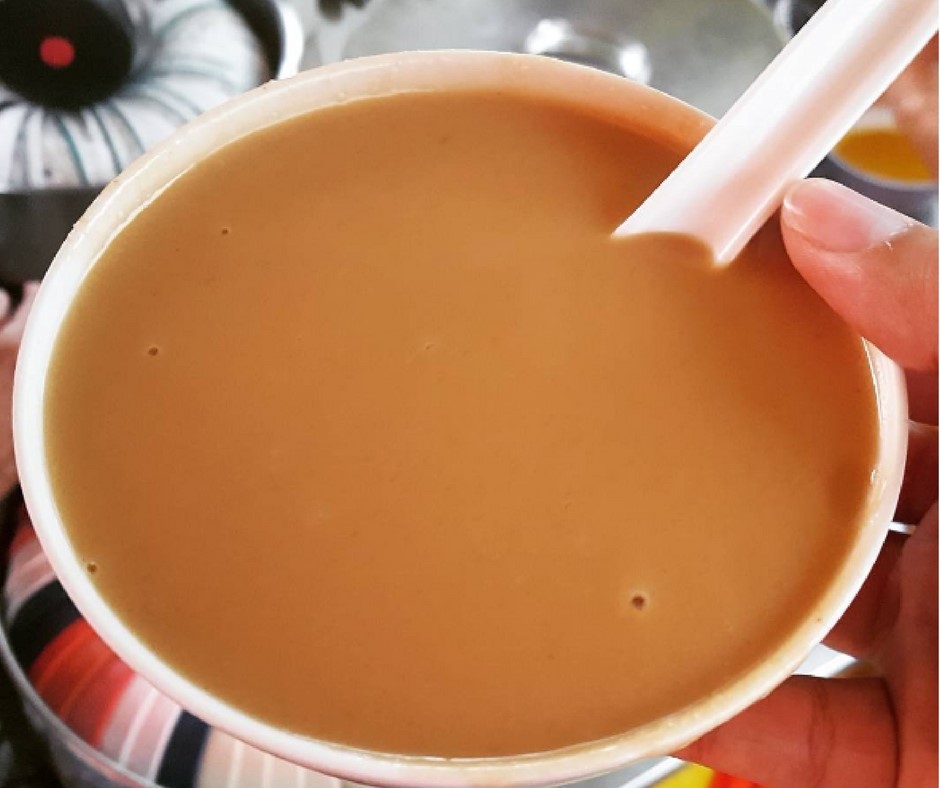 A warm bowl of creamy peanut soup is comforting in every sense of the word. It's like taking sips after sips of melted peanut butter, only more indulgent.
7. Mat Nga Tong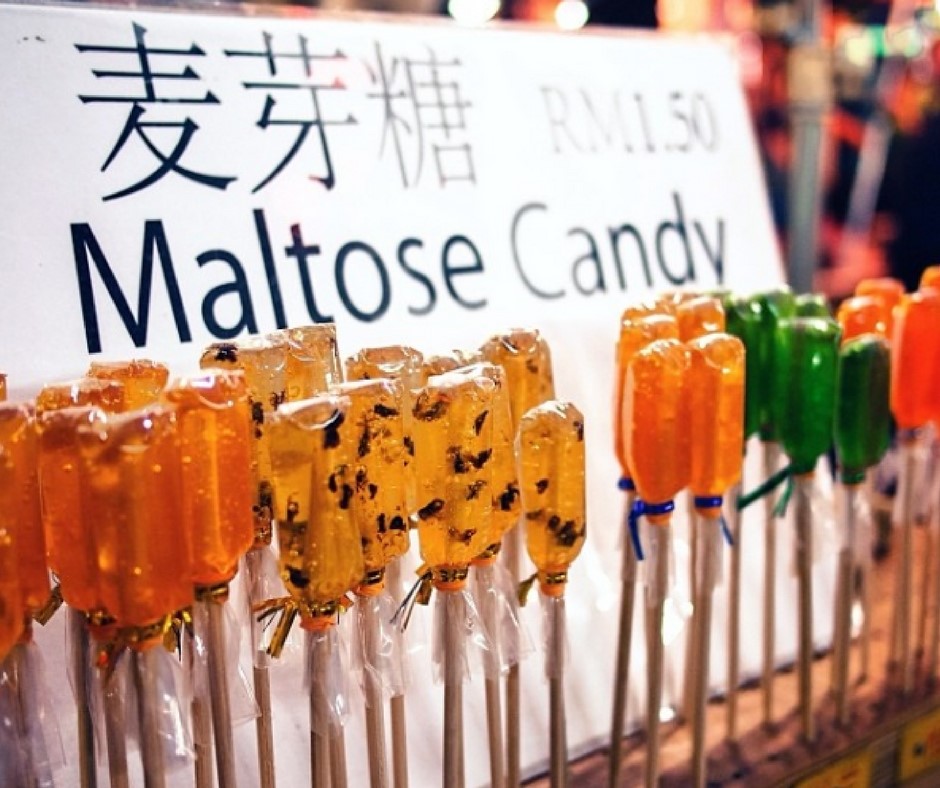 These traditional candies are rare these days but there's one particular stall that sells this at the SS2 pasar malam. It's a sweet, sticky candy meant to be enjoyed sucked and not bitten into. In fact, they're pretty much like maltose lollipops.
8. Thai Prawn Salad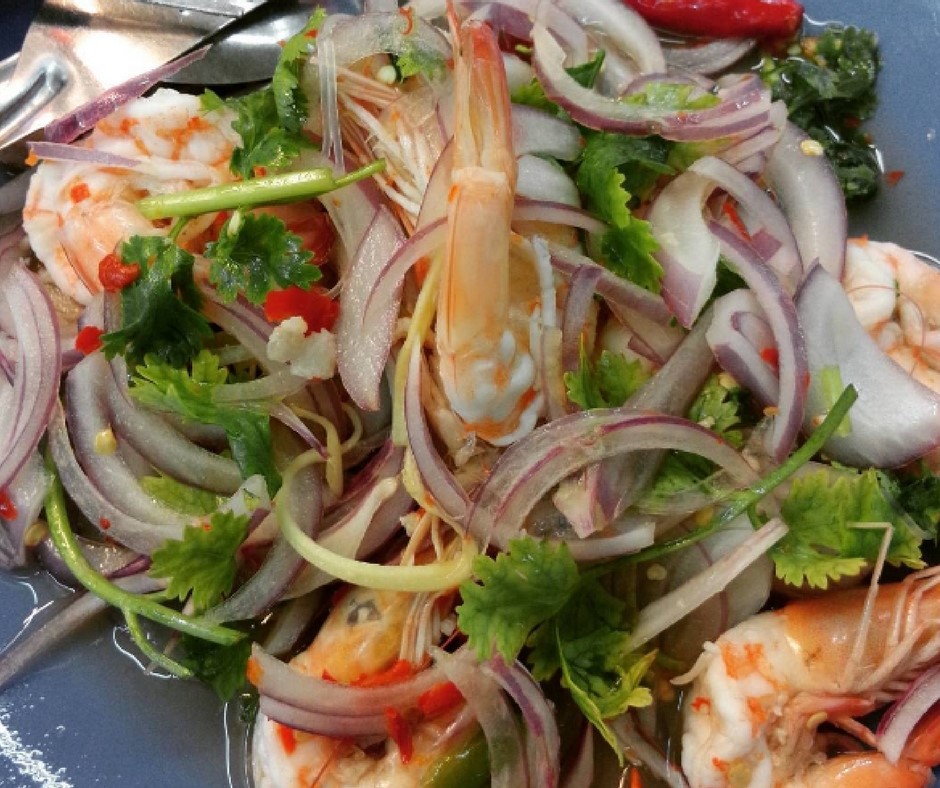 This spicy Thai prawn salad is not your average salad. It comes with several huge prawns and a salad slaw mixed in with some spicy sauce and cilantro. It's a healthy dinner or supper snack to enjoy whilst you're at the night market.
9. Colourful Dim Sum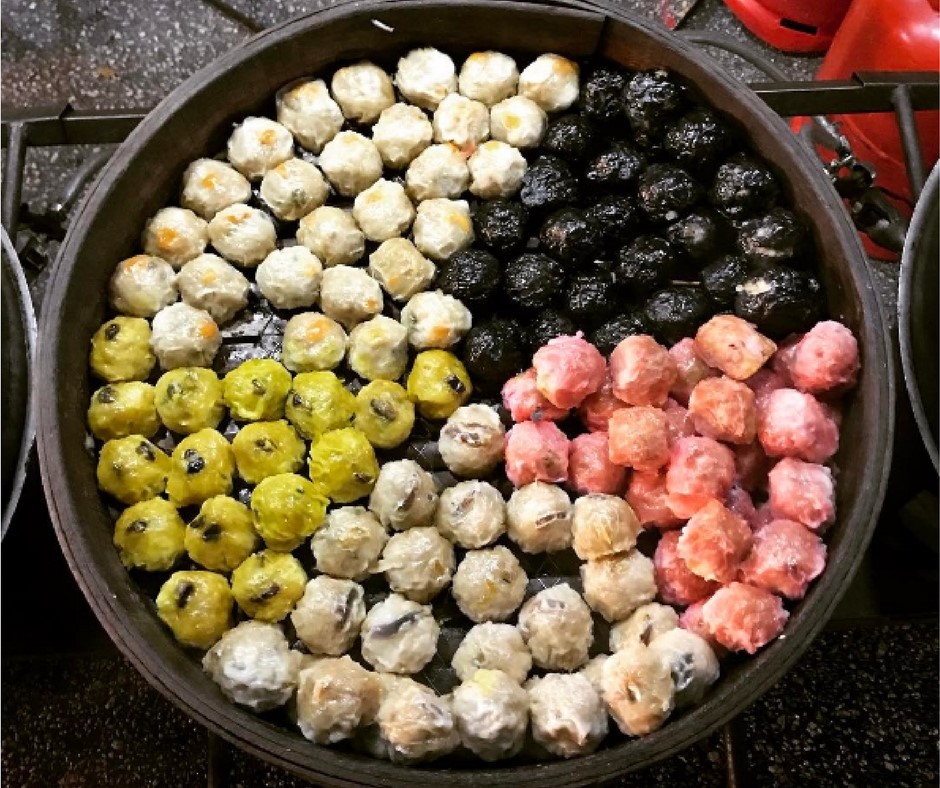 Ever seen black or pink dim sums before? Well, you will if you visit this pasar malam. Get several pieces in different colours for cheap at several stalls throughout the market. Best part is, there are often times repeat stalls at the market so you don't necessarily have to backtrack if you missed a particular stall that you're hoping to purchase from. Chances are, you would stumble upon another stall selling similar goods.
10. Apam Balik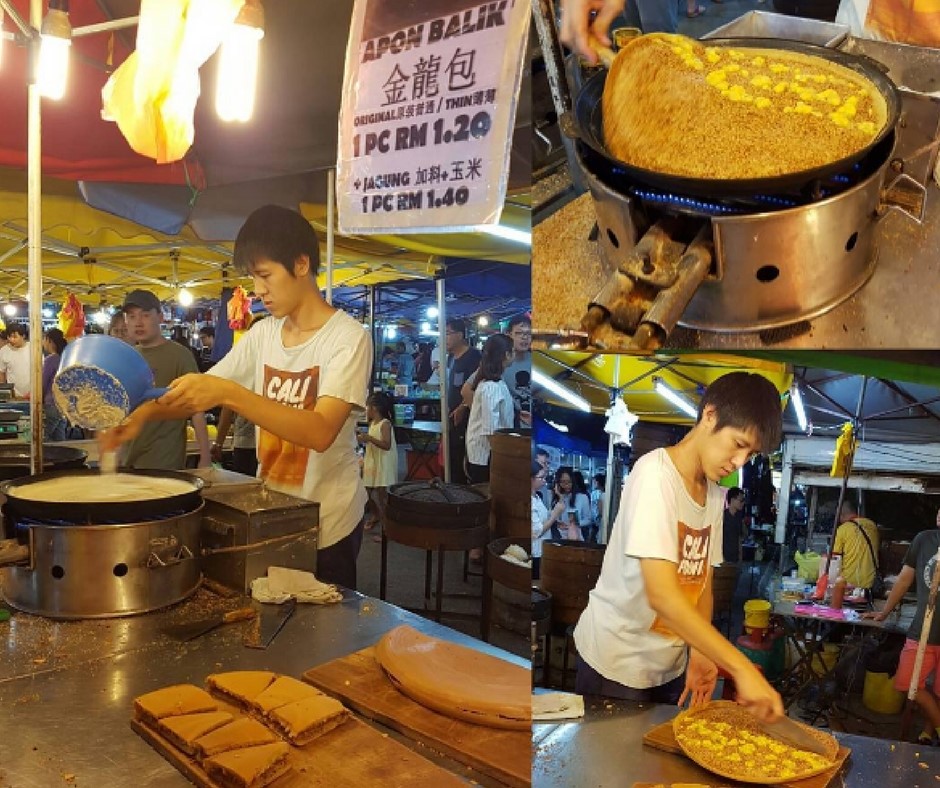 Watch the apam balik vendor prepare his apam baliks from scratch and enjoy these peanut and corn snacks warm. You might end up buying another because it's just that tasty.
11. Coconut Ice Cream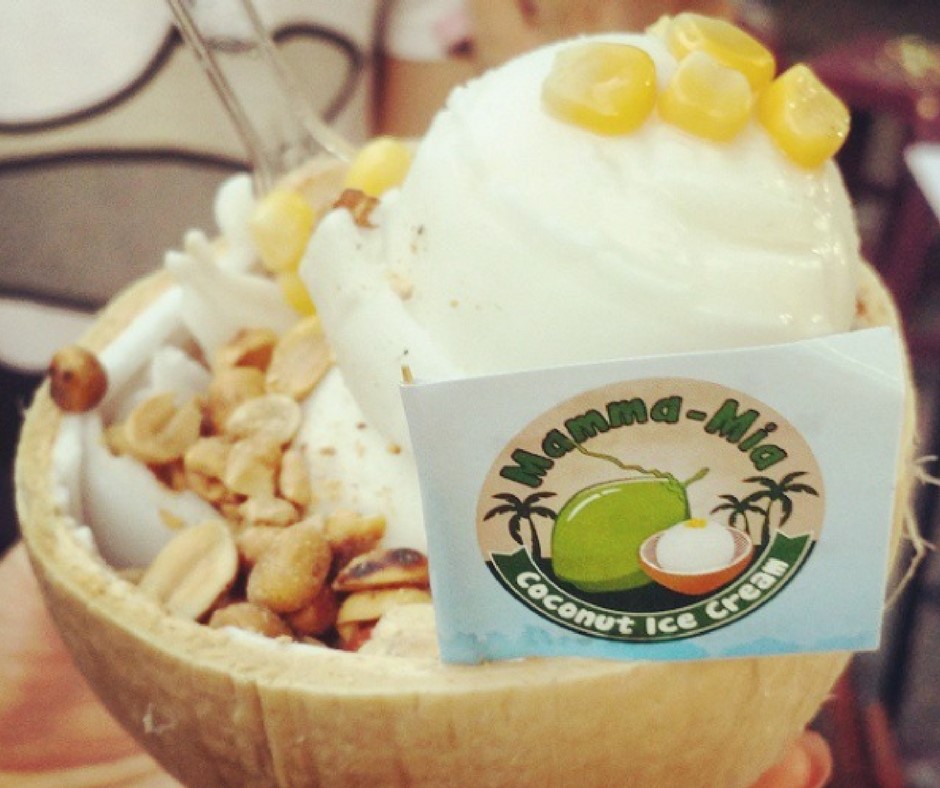 Nothing's quite as Instagram-worthy as the coconut ice cream snack aptly named Mamma-Mia. It is served with some coconut flesh, ice cream, toasted peanuts and corn.
12. Popiah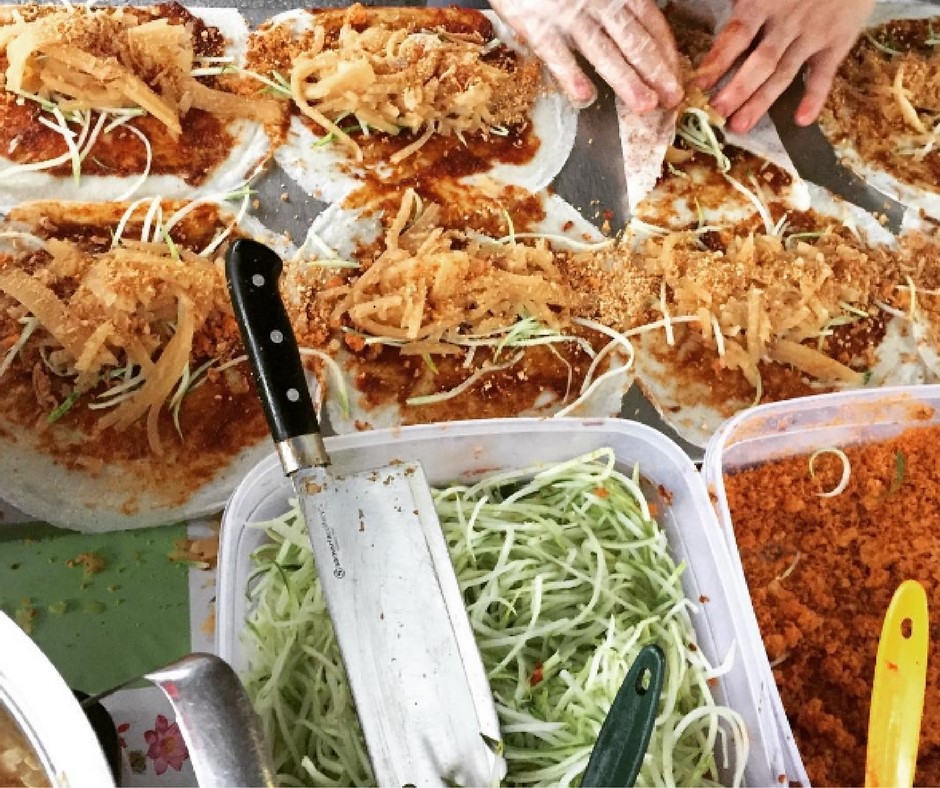 End your SS2 food trail at the popiah stall which offers a generous serving of ingredients wrapped up tightly in a popiah skin. If you're not much of a nuts fan, just give your special order to the vendor and they'll be able to whip up a special batch for you.
SS2 Pasar Malam
Open every Monday night, from evening till late.
Address: SS2, 47300 Petaling Jaya
Feature Image Credit: @dada.tastes, @yunniefishie, @shyneth121, @bokoaz, @b3nn_lee, @madcat2020, @kongsoon80, @imtinylola