Tiny Temptress in Bangsar keeps things fresh and interesting by changing up their menu every once in a while, and this includes for seasons like Christmas and Chinese New Year. Recently, this dessert house released a range of new desserts and the current menu will remain until Valentine's Day 2017.
Founder of Tiny Temptress, Wendy took an average of 2 months to curate the current menu for her eatery and the Discover KL team recently had the opportunity to sample some of the newer desserts.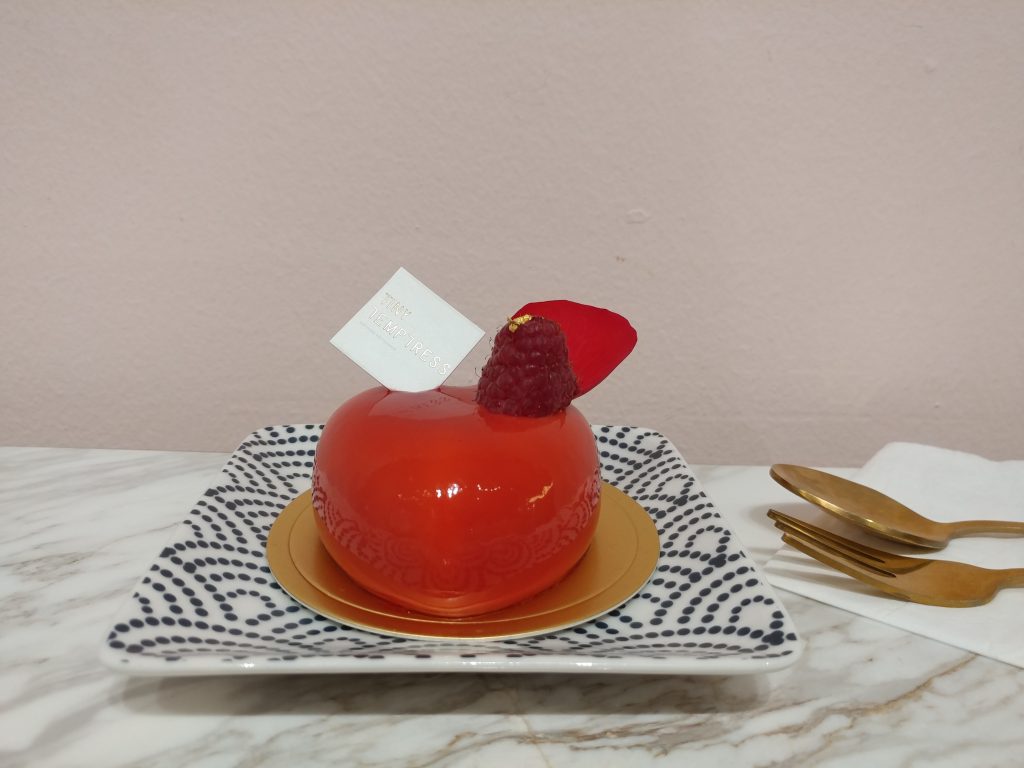 The first dessert we tried was the L'Affection (RM16). It features lychee cream, joconde sponge, strawberry gelee, biscuit base, chocolate glaze, biscuit base, fresh raspberry, rose petal and 23k edible gold flakes.
The lychee taste in this dish is strong but that isn't a bad thing at all. In fact, Wendy told us that this one has gained mixed reactions from past customers as some found the lychee taste a little too strong whilst others enjoyed its refreshing flavour. The same could be said about our collective reaction upon trying this dish. It's a tad too sweet for some but I personally found it creamy and each bite was more inviting than the previous. Considering how this dish had so many different elements included, I also found it befitting its price tag.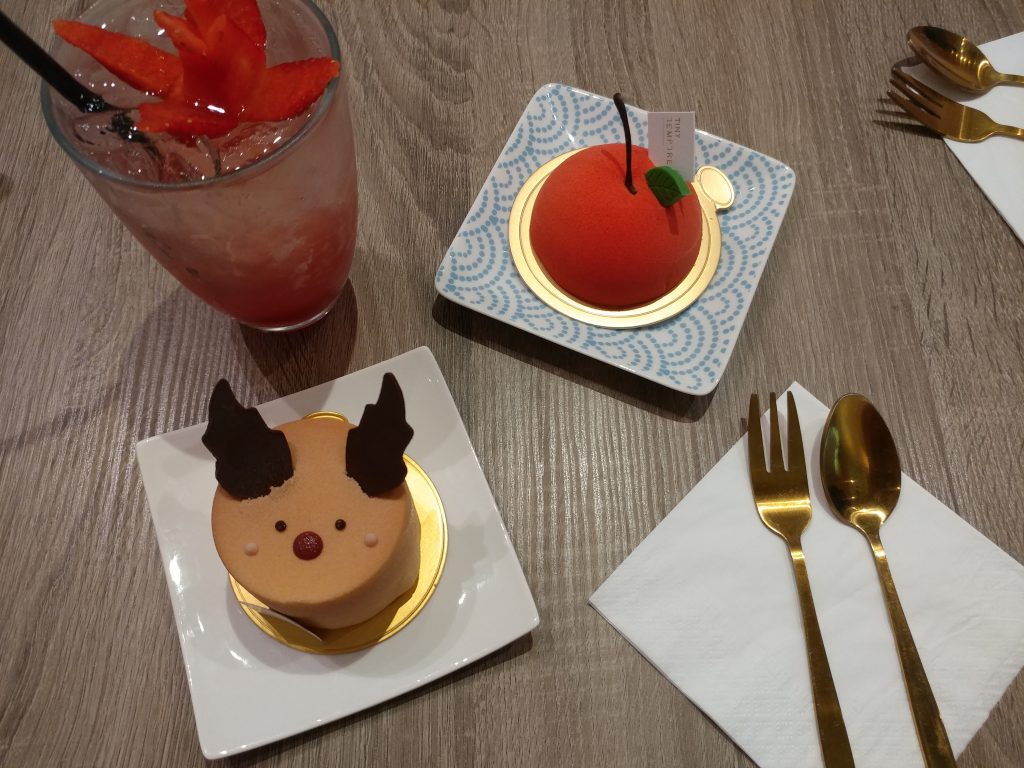 Rudolph The Red-Nosed Reindeer (RM15) is Tiny Temptress' take on a classic tiramisu with a French twist. It features Mascarpone cream, a praline feulletine base, intense coffee ganache and light sponge.
The feulletine base is thick enough that when we bit into it, we felt a nice crunch. The texture itself tastes chocolatey and it totally melts in the mouth. We enjoyed how the flavours were effortless and the Rudolph doesn't try too hard to be anything else other than the classic tiramisu that it was created to be. Add a reindeer's face to this and we've got ourselves a clear winner on which our favourite of the day was.
The Red Apple (RM16) features honey mousse, spice-poached apple, almond dacquoise, a ginger bread cookie base and tempered chocolate decoration.
This particular dessert gathered mixed feelings around the table. It tastes really Christmas-y and considering that this dish was released in line with the festivity, it was really befitting for Tiny Temptress. It tasted too fruity for some of us and the nutty and gingery aftertaste lingers. However, one thing we collectively liked about The Red Apple is how light and airy it was.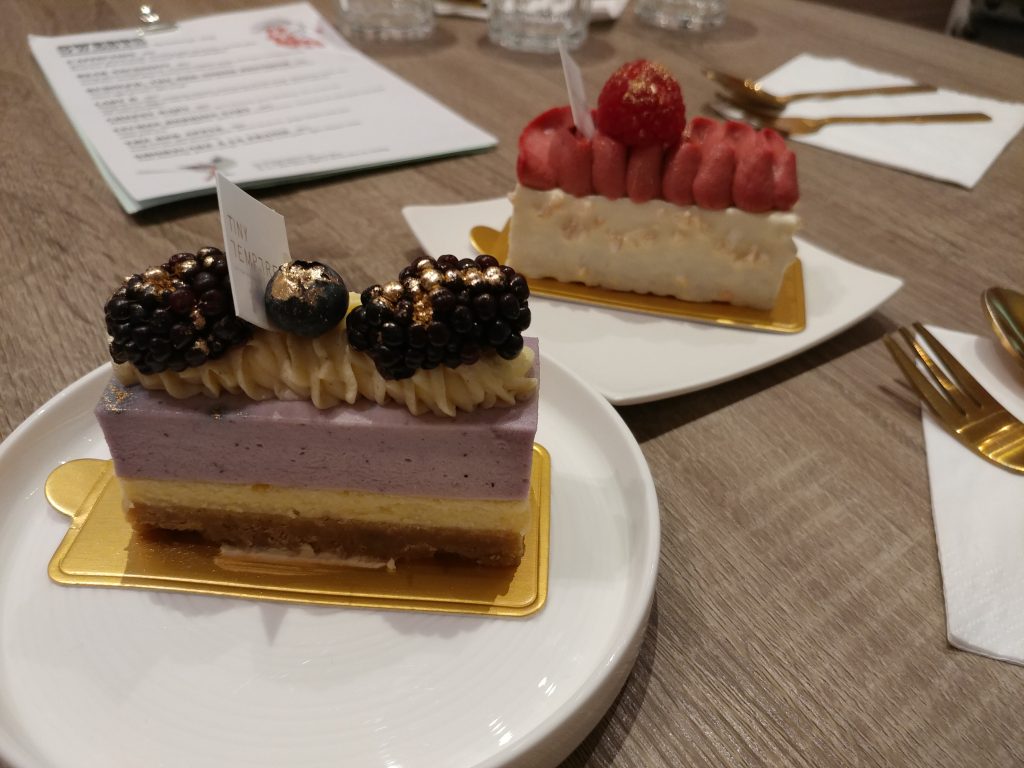 Cheesy Baby (RM13) features blueberry cheese, vanilla mousseline, fresh blueberry, fresh blackberry and a lime crunch base. This dish is certainly an acquired taste, as we didn't really enjoy the mousse and could not really taste the blueberry which is meant to be the star of the cake. However, when we ate each layer separately we discovered that the blueberry mousse on its own is rather tasty. It is the vanilla which was a tad bit too strong in flavour for our personal liking.
Lady B (RM14) features raspberry mousseline, a raspberry reduction, basil mousse, joconde sponge, Madagascar vanilla bean, vanilla mousse, Belgium white chocolate with roasted almond nibs coating, fresh raspberry and 23k edible gold flakes.
This was another one that gained mixed reactions from around the table. Perhaps it was due to the fact that it had a strong basil aftertaste that we're not too used to in desserts. Personally, I enjoyed the element of basil in this dessert. It goes well with the other flavours such as the rose which gives the cake a fragrant taste. In fact, it tasted a lot like a dainty rose macaron. Some of us found the taste artificial but to me it was really refreshing and unique. How often do you get to taste rose-based desserts? To top it all off, the edible gold dust made this dish a fancy one fit for royalty.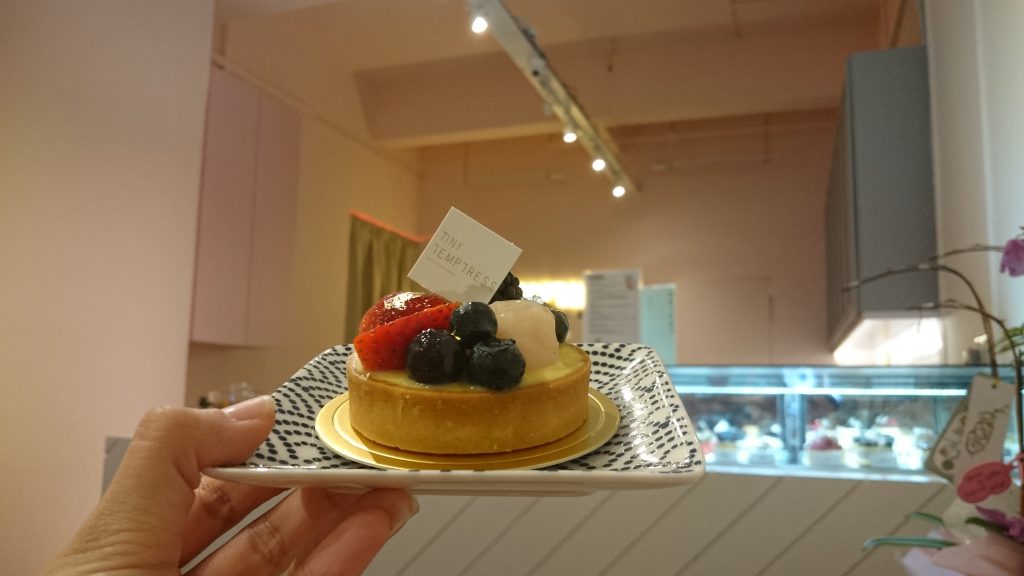 Lychee Berries Tart (RM14) features lemon cream, almond, frangipane, lychee, fresh seasonal berries, a handmade tart shell, fresh rose petal and edible gold dust.
This dessert is not one of Tiny Temptress' latest offerings but it remains as a classic. It has a strong lychee taste that I enjoyed. The pastry did not crumble as well which was a plus point. The crust is dense and had a strong buttery taste which made it a creamy and crispy accompaniment to the smooth custard filling.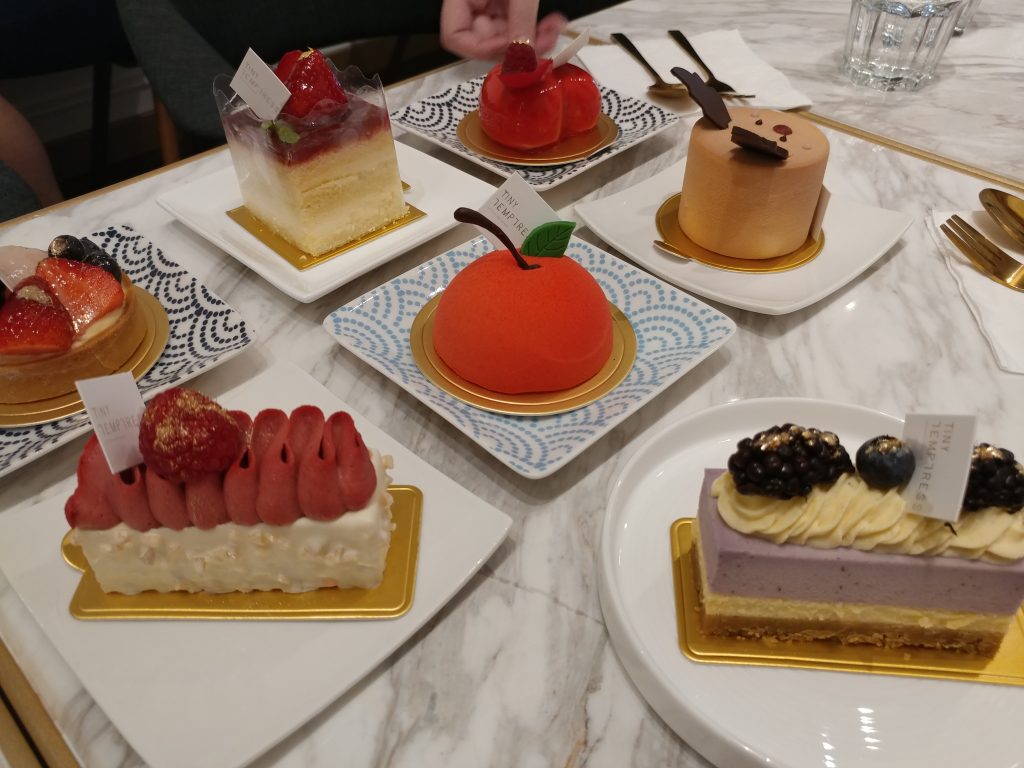 After trying all the desserts, we stole several minutes of Wendy's time to discuss about cakes and more. In curating the menu, Wendy mentioned how the team is very detailed in their creation. In fact, they have to get even the slightest thing right such as the sizing of a slice of dessert. Even if they were to go off by a milimeter, it would make a big difference in the resulting dessert.
The menu is also seasonal in the sense that Wendy comes up with a new menu every few months. Some customers have requested for several key desserts to remain on the menu, such as the Rudolph dessert however Wendy tells us that after the Christmas season, she would perhaps improvise and give Rudolph a new look instead.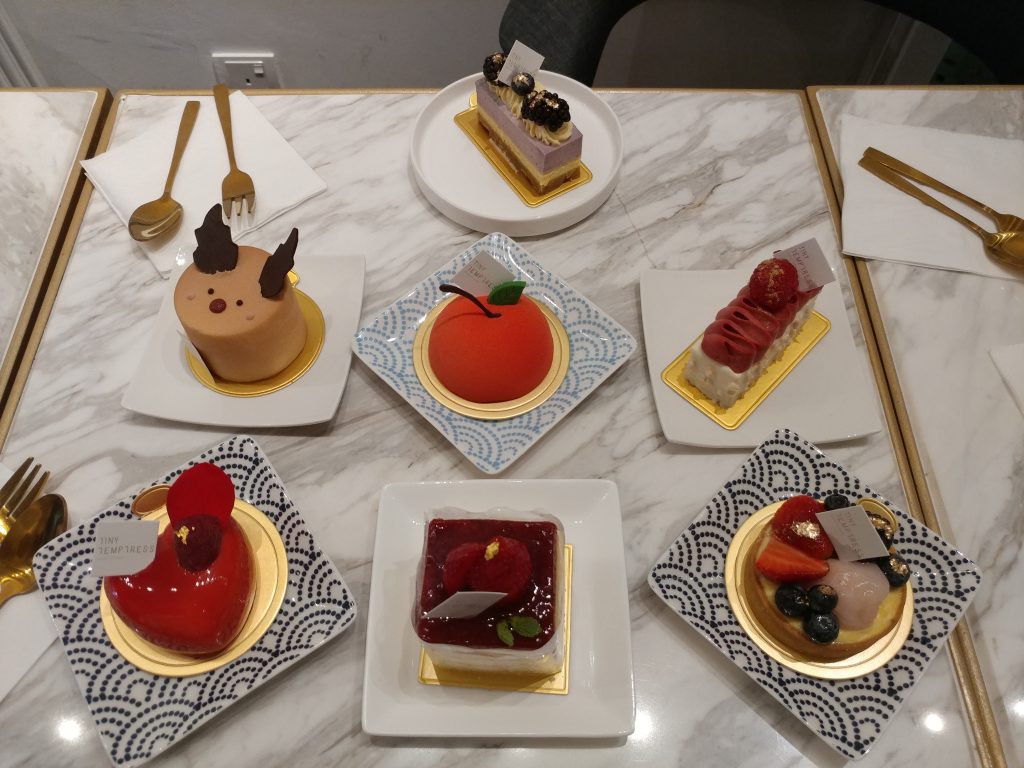 Patisseries are aplenty in Klang Valley and it might be a saturated industry but what sets Tiny Temptress apart is their seasonal menu and their dedication to provide desserts that are imaginative and elaborate. Some of the desserts that they provide include up to 10 ingredients!
At the end of the day, the clear favourite was the Rudolph The Red Nosed Reindeer dessert and it was more than just its looks. The taste was also on point and  it was more than that. It was the atmosphere, it was the experience and most of all it was Tiny Temptress' love for pastries. This current menu will be available until Valentine's Day so be sure to head on over to sample some of these for yourself!
Tiny Temptress Artisan Patisserie Bangsar
Hours: Tuesday-Thursday, Sunday: 1pm-11pm, Friday-Saturday: 1pm-12am. (Closed on Mondays)
Address: 6, Jalan Telawi 2, Bangsar, Kuala Lumpur
Tel: 03-2201 1537