A Malaysian man recently had the shock of his life when he received a phone bill from his telco provider, U-Mobile for data roaming charges. Muhammad Hazwan Hafifi Baharoddin was in Dubai for several days and did not receive any prior notifications from U-Mobile regarding data roaming.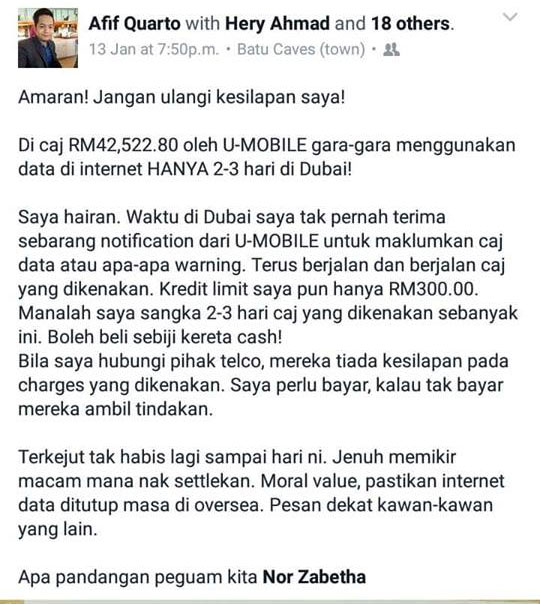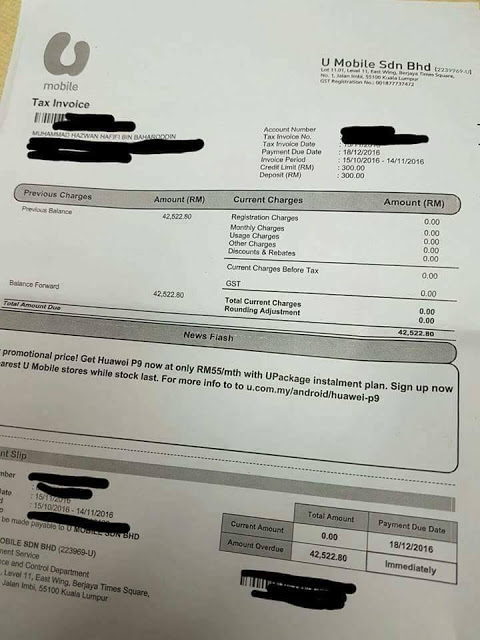 He posted on Facebook how his credit limit is RM300 and he was shocked when he received the bill as the money could even be used to purchase a brand new car.
He gave the telco company a call and they mentioned how Hazwan was at fault and he is wondering how he can settle the amount, even tagging a lawyer friend in the Facebook post. "Moral value: make sure your data is turned off when you are overseas. Pass this message on to your friends," Hazwan noted.
Data roaming is a slippery slope as we tend to get charged if we are careless in turning our data on when overseas. These charges tend to run into the hundreds of ringgit category but the large sum of RM42k is definitely one of the more expensive data roaming charges we have seen in Malaysia.
Discover KL readers, do take Hazwan's advice and make sure that you've turned off your data when you are traveling overseas!
Feature Image Credits: The Reporter