Marshmallows are these soft fluffy bed of goodness that melts in your mouth. Whether you serve them with hot chocolate or eat them on their own, they're delectable delicacies all the same.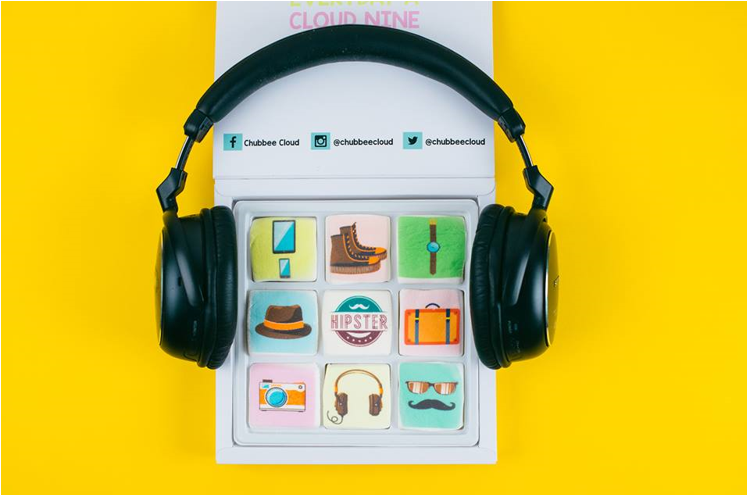 Carmen from local marshmallow delivery service, Chubbee Clouds, said that there are 3 great ways to enjoy marshmallows:
1. Dip them inside a mug of hot chocolate or black espresso.
2. Use them as a topper for your ice cream and birthday cakes.
3. Go ahead and barbeque them for s'mores!
Either way, they are great ways to enjoy marshmallows all the same.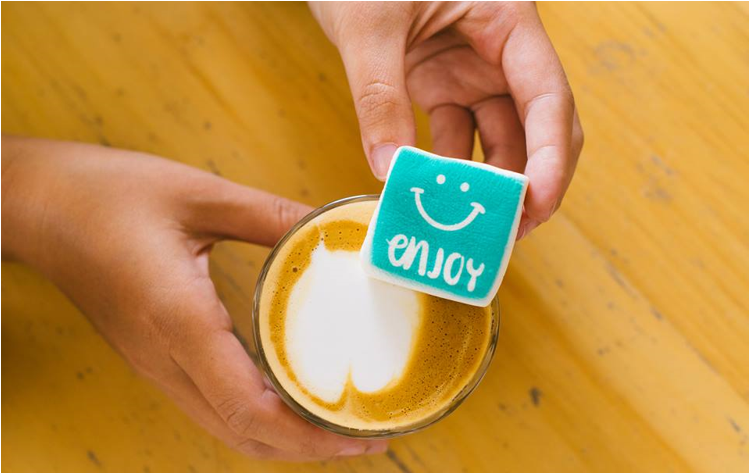 Chubbee Clouds is a new e-delivery service in KL and Carmen told Discover KL that they came up with the concept due to the fact that they also have an event company known as BabysBreath and they have been running plenty of events for the past three years.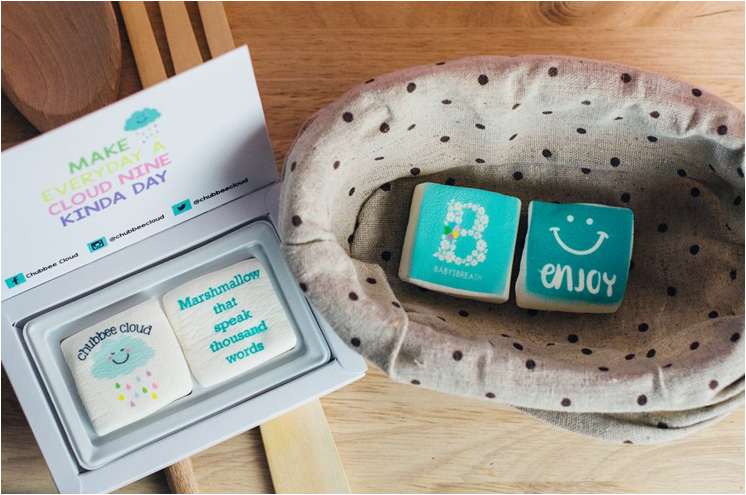 With this, they receive plenty of requests from their clients to provide unique solutions for corporate gifts, wedding favours as well as branding solutions. The team did plenty of surveys on the gifting industry and finally came to a conclusion that the idea of "edible Instagram-worthy" gifts is an attractive one that would definitely be a sure-hit in Malaysia and Singapore.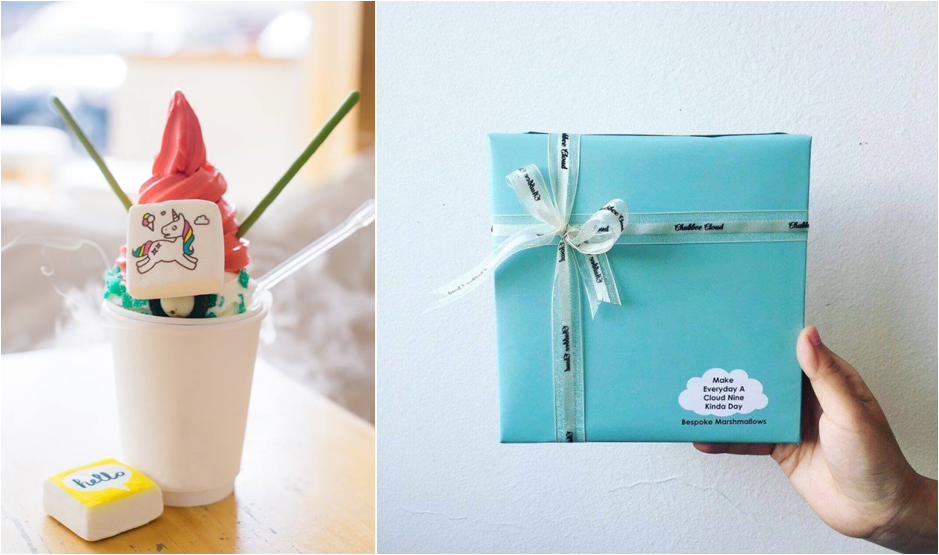 The unique thing about Chubbee Clouds is customisable designs are printed atop each marshmallow. The options are endless and you could select pictures from your own social media account or choose from their collection of cute designs. The team will then transfer photos and texts of your choice onto the surface of the white marshmallows.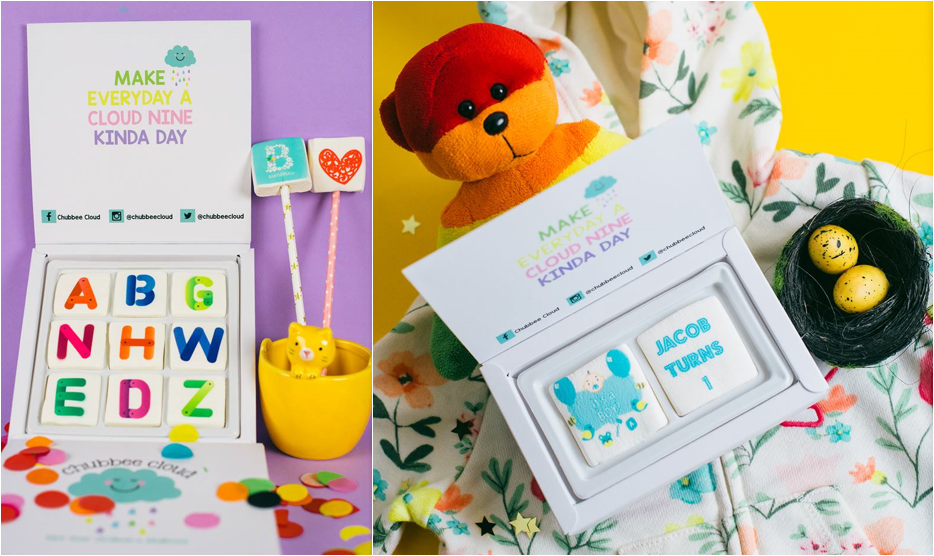 As for the story of how their name came to be, it is a pretty interesting one. "Our squishy and fluffy marshmallow are fat and square in shape. They look cute and resemble chubby clouds and our tagline is to have a cloud nine kinda day! That is how our name came to be," Carmen shared.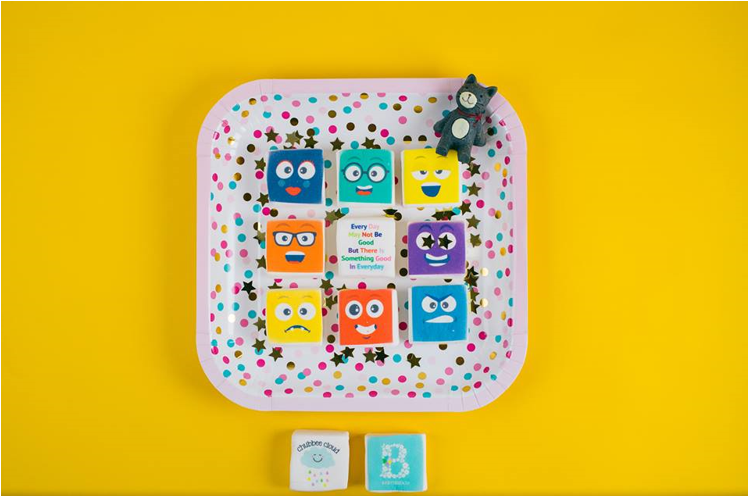 Each box of marshmallow is priced at RM49 for 9 pieces, and RM8-12 for a 2-piece gift pack. The 9-piece box can be purchased for loved ones and there is no minimum order. However, the 2-piece gift pack is more suited as door gifts for events and as party favours, as they can be purchased at a minimum of 50 boxes. Regardless of your order, the best part about Chubbee Clouds is that there is also free delivery nationwide!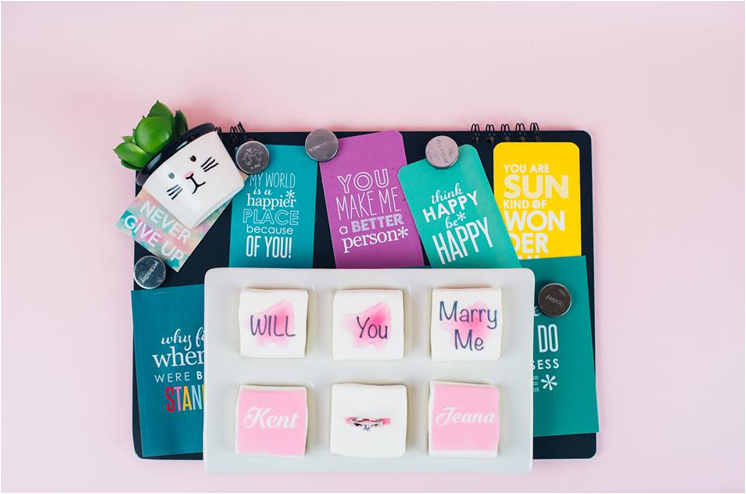 To order these adorable marshmallows, click here.