Cupcakes, macarons, cakes and cookies. Which one's your pick out of all these delectable desserts? Well, how about have them all? Whether you're looking to just sink your teeth into a slice of carrot cake or host a party with an array of cupcakes, these 9 online businesses will deliver mouthwatering desserts right to your doorstep!
1. Eat Cake Today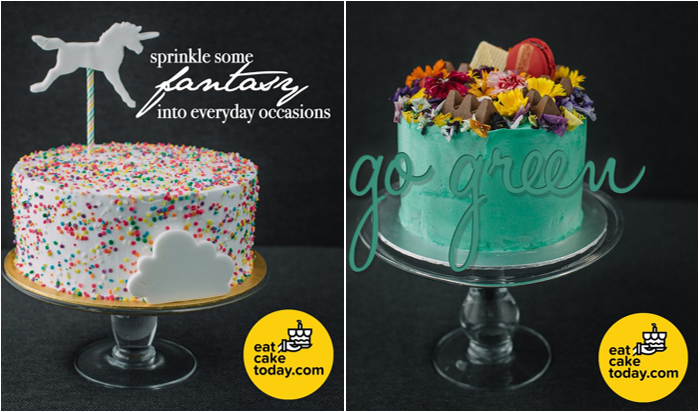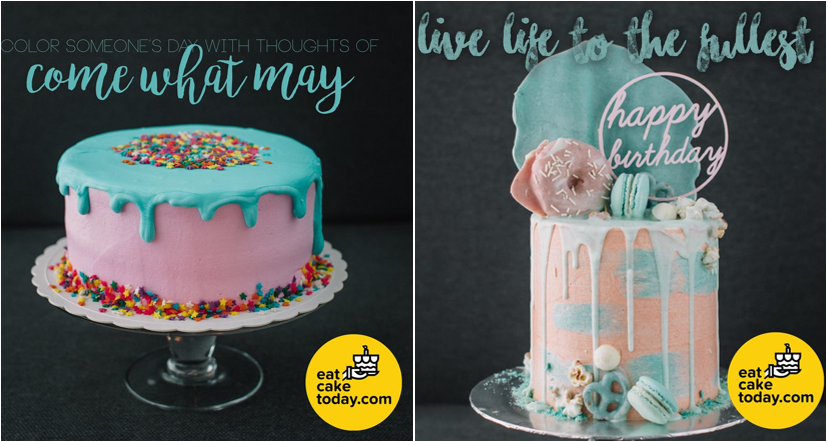 Eat Cake Today is exactly what its name implies. They've got cakes galore from every flavour imaginable, like Chocolat Royale (RM150), Durian Cheesecake (RM150), and Salted Caramel Drizzle (RM120). If brownies or mini tarts are more up your alley, Eat Cake Today has that too, and best part is they have the 'deliver in 4 hours' function whereby if you need a cake urgently for an event, you can trust these guys to get the job done for you. Alternatively if your event is 2 or 3 days away, you could still place an order under those specific options as well.
Website: Eat Cake Today
Tel: 017-8800 153
2. EnParty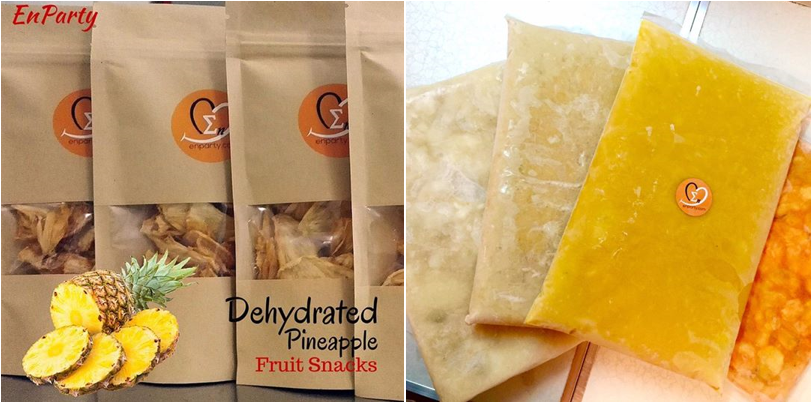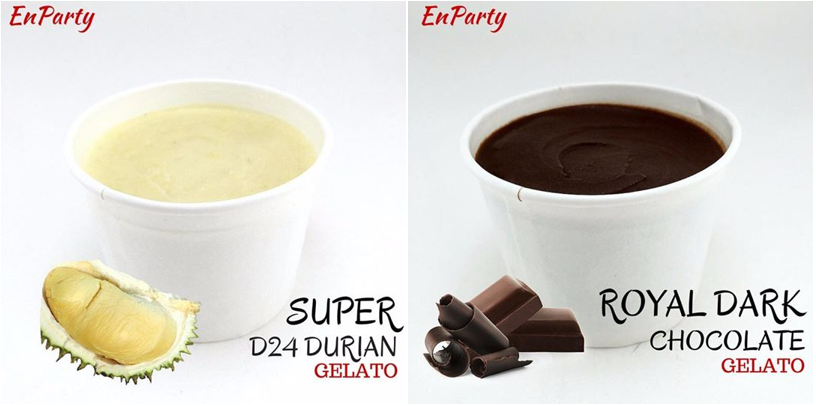 Fruits are part and parcel of the Malaysian lifestyle whereby we would tend to consume them after lunch or dinner. They are healthier options to cakes and if you prefer less calorific desserts, EnParty has got a plethora of desserts for you to try, from dehydrated fruit snacks to frozen fruit flesh and also gelato which is a healthier option as compared to ice cream. Expect flavours like mango, durian and pineapple gelato from EnParty, but the definite must-try is their specialty, the 6-pack Premium Musang King Durian Gelato Ice Cream at their current promotional price of RM76.
Website: EnParty
Tel: 012–9816 083
3. Cat and The Fiddle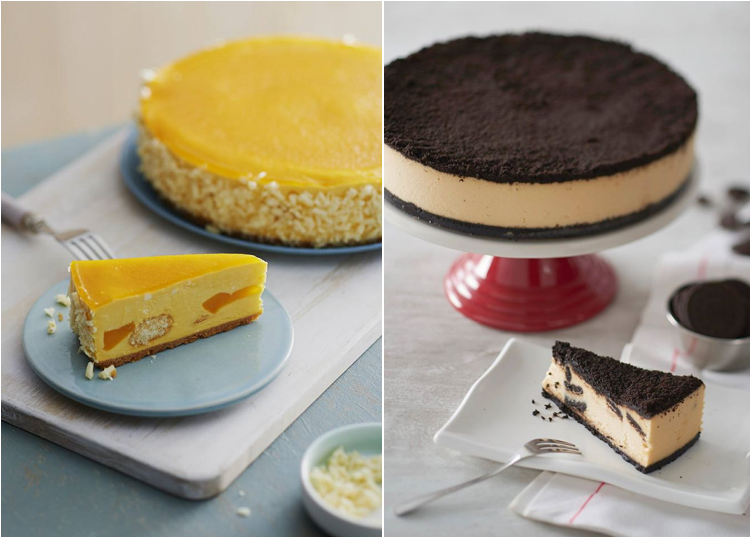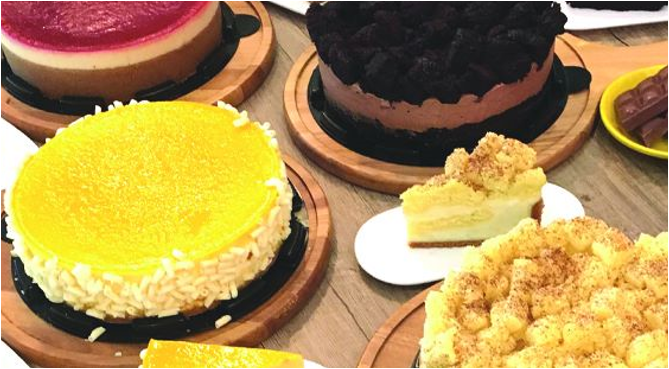 Daniel Tay is the mastermind behind Cat And The Fiddle and his skill and artistry in the culinary world has earned him titles such as the Finalist at the World Gourmet Summit from 2002-2006, as well as the Pastry Chef Of The Year in 2001. With such a talented chef working the kitchen, you wouldn't expect less than their offering of decadent cheesecakes with equally as imaginative names. There's the fully-baked Oreo cheesecake called The Modern Duke's Pudding (RM99), a non-baked mango cheesecake called The Russian Whiskers (RM99), and a non-baked durian cheesecake called King Cat Of The Mountain (RM139).
Website: Cat and The Fiddle
Tel: 018-8721 818
4. LunchBox KQ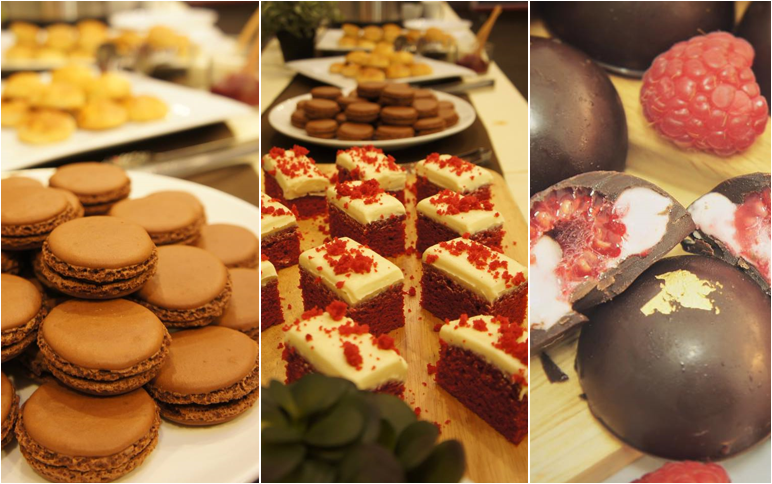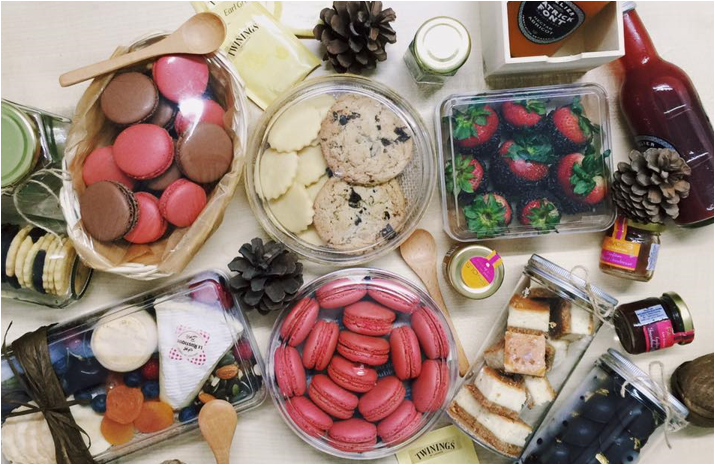 LunchBox KQ originated as a food delivery startup but it has now expanded to include desserts as one of their menu offerings as well. What's unique about them as compared to the rest of the dessert delivery platforms is the fact that they have a wide variety of sweets to choose from. Scones, macarons, cakes, chocolates, fruit tarts, cookies—they've got them all. That makes them the perfect option to cater for events, especially when you consider ordering main meals such as spaghetti and rice alongside your array of desserts as well.
Website: LunchBox KQ
Email: [email protected]
5. Cake Together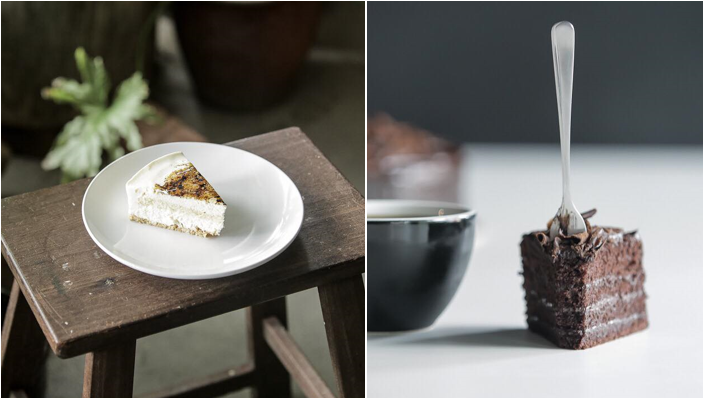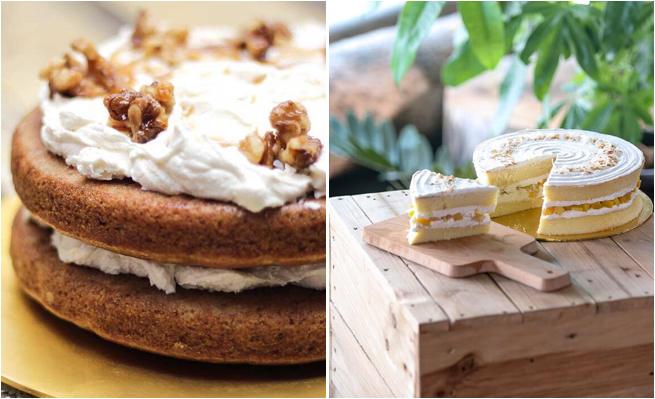 Similar to Eat Cake Today, Cake Together (formerly known as The Powerpuffs) is ideal for those last minute dessert hunters who want their cake in the next few hours. Through Cake Together, you can get specific desserts delivered straight to your doorstep depending on when you want them.
For instance, if you want desserts within the next 4 hours, you can opt between options like cake pops (RM150) and macadamia cheesecake (RM125) whereas if you want it delivered in 2-3 days time, you would naturally have more options and these include the likes of a Rainbow Cake (RM130), Sesame Peanut Cake (RM110) or an Orange Almond Cake (RM110). Best part is there's free delivery within the Klang Valley area!
Website: Cake Together
6. Purple Monkey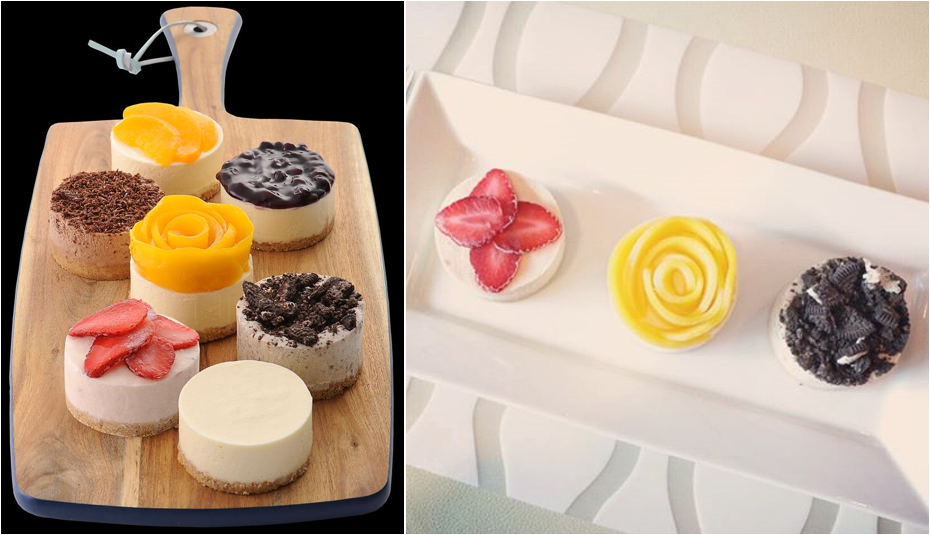 Ever heard of a frozen cheesecake? That's exactly what Purple Monkey calls their desserts: "bloody delicious frozen cheesecakes". Flavours include the Chunkey Monkey (RM60/RM80) and Peaches to Riches (RM60/RM80) cheesecake flavours in full size. If you're up for it, there's the smaller mini cheesecakes at RM75 for 7 mini cheesecakes and RM95 for 9 mini cheesecakes.
The mini cheesecakes are good options for small gatherings whereby everybody gets their own personal cheesecake and they don't have to share with other, because trust me, you'd want them all for yourself! On top of that, the cheesecakes are also beautifully decorated with fresh fruit, chocolate or oreo to give them an extra kick of flavour and makes them a feast for the eyes as well.
Website: Purple Monkey
Email: [email protected]
Tel: 017-2604 781 
7. Cakestory Malaysia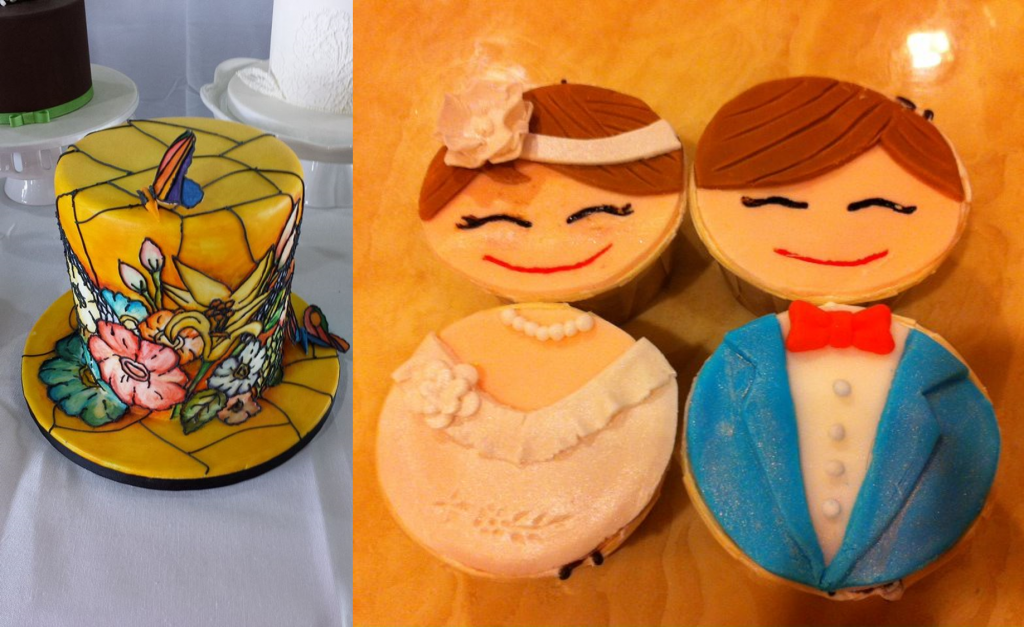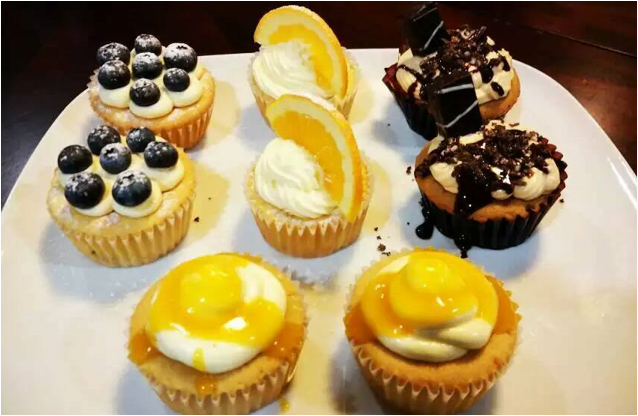 Among the services that Cakestory offers are event caterings, gift boxes and home delivery of their dessert offerings which includes cupcakes, macarons, mini cakes and specialty cakes. Prices range between RM57-RM80 depending on the dessert you choose and certain desserts also allow for personal customisation.
That way, if you're catering mini cupcakes for a birthday party, you could get specific designs for the cupcakes as well. Interestingly, past customers have mentioned how their cupcakes are not just pretty to look at but also taste like you're biting into a cloud, considering how soft and moist they are!
Website: Cakestory Malaysia
Email: [email protected]
8. BITTER/SWEET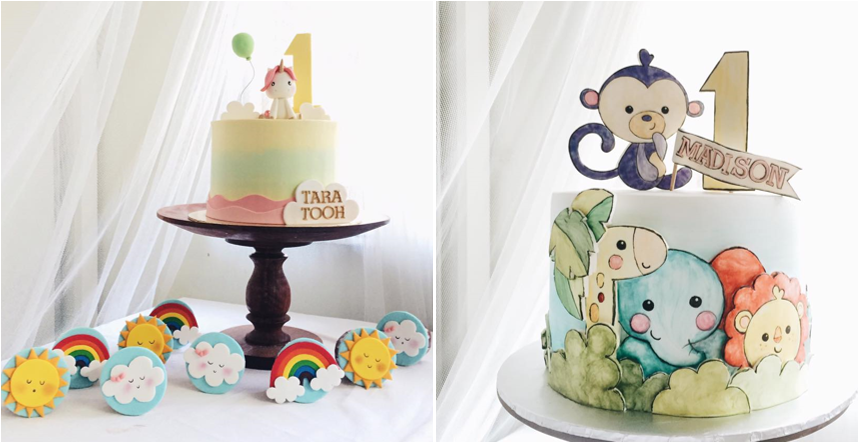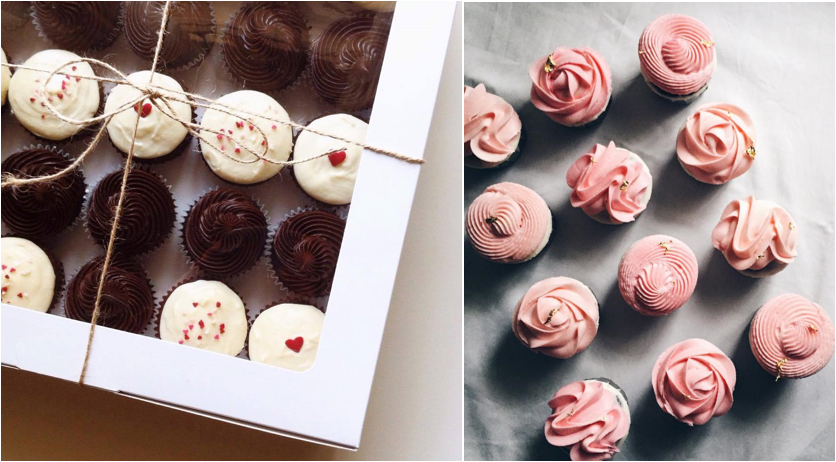 BITTER/SWEET is an e-bakery by U-Mae, a Malaysian who gave up her 9-5 career in order to bake for a living. Her creations are true works of art and it is almost as if she uses her cakes and cupcakes as a canvas to paint and sculpt upon. Prices differ depending on the type of dessert you choose as well as the level of difficulty in creating the piece.
Looking through BITTER/SWEET's Instagram feed though, you can't help but covet for them, as unlike other traditional ready-made desserts, these have much work put into them in terms of design and creativity. Cakes are at the forefront of pretty much every celebration and it's nice that BITTER/SWEET's creations can adapt to just about any festivity under the sun, whether it's a wedding, birthday party or even a bridal shower.
Website: BITTER/SWEET
Email: [email protected]
9. Project C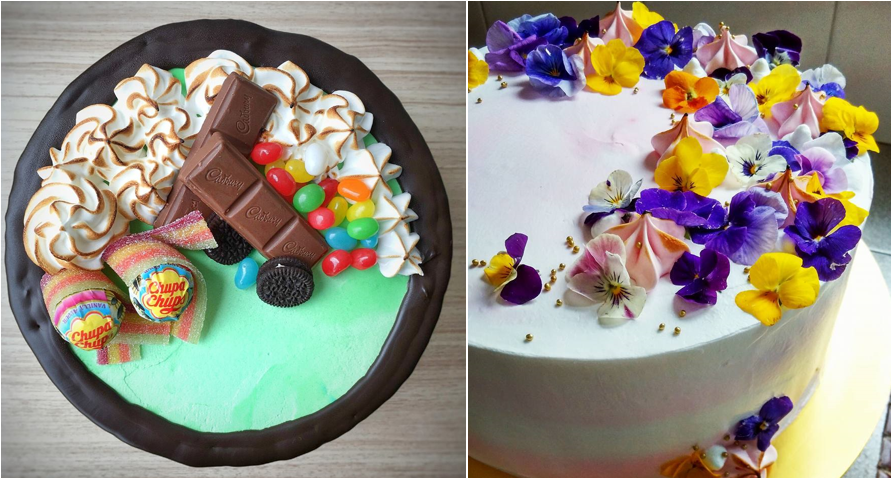 Project C literally stands for Project Cake Therapy because perhaps if everybody had desserts more often, they would feel comforted by the sweets and have a chance to step away from their daily worries, if only for a moment. The dessert delivery service is a project by Malaysian burger restaurant, MyBurgerLab and is in collaboration with Mei Leng, who in fact once worked for MyBurgerLab.
Some of their bestsellers include Green Tea Brownie (RM70) and Tofu-Fah Cheesecake (RM79). Project C supplies their cakes to around 10 to 15 cafés around the PJ and KL area and they also take orders for cake deliveries. Alternatively, you could opt to place an order here and pick it up at the myBurgerLab outlet in OUG or Setapak.