As a Malaysian, that charred stick of meat dipped into hot and "peanuty" sauce is definitely what we all would love to have. It is one of our signature dishes, even comparable to the likes of nasi lemak, char kuay teow or many other famous Malaysian cuisines. Satay is definitely high up on that list. Even though you are just a visitor to Malaysia, you would have probably heard of satay when you think of what to eat. Here is the list of satay restaurants that Malaysians know and love!
1. Sate Kajang Haji Samuri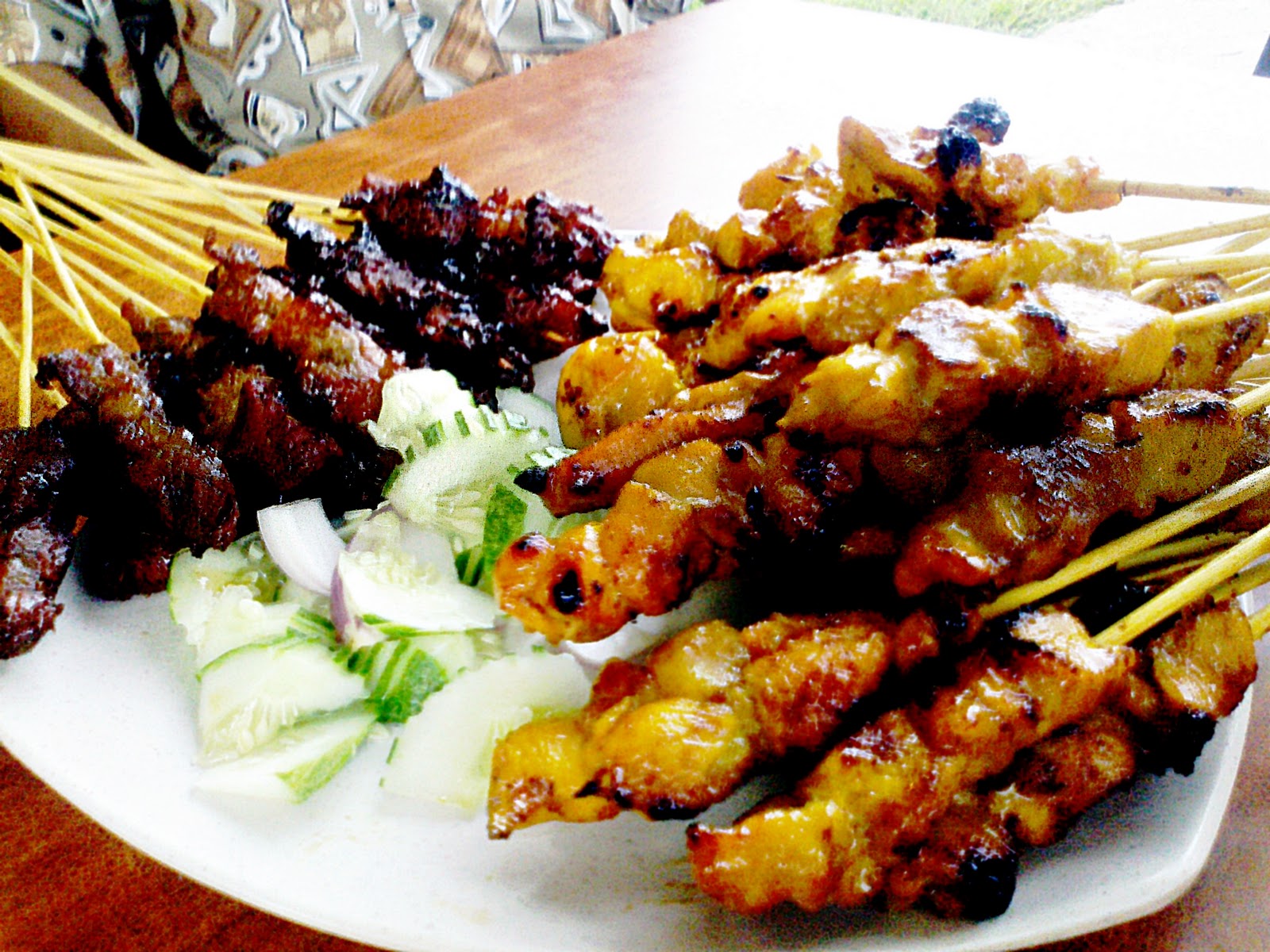 Sate Kajang has been a very famous satay stop for Malaysians for more than a decade. Their satay varies from chicken, beef, beef tripe, lamb, chicken liver, fish, mutton, rabbit and also the usual side dish of ketupat.
Well. How could a satay be perfect without its buddy, the dipping sauce?! That scrumptious, filling and flavourful sauce is just icing on the cake. You could add a splash of sambal (chili) on the sauce to increase the spiciness as well.
Hours: Monday-Thursday, 10.30am-12.30am, Friday, 4pm-1am, Saturday-Sunday, 10.30am-1am.
Address: Lot 1, 2 & 3, Tingkat Bawah & Tingkat 2, Bangunan Dato' Nazir, Jalan Kelab, 43000 Kajang, Selangor.
Website: Sate Kajang
2. Satay Sri Melaka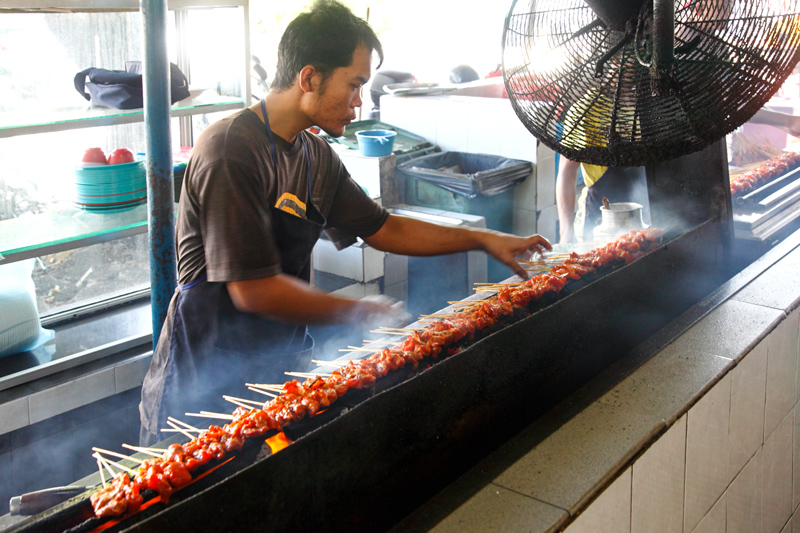 Satay Sri Melaka might not offer you lots of choices but they do have all the usual suspects like chicken, beef, heart and tripe. Simple is delicious and sometimes, the more simple a dish is, the more delicious it could be.
This is what Satay Sri Melaka bought to us. With so many options provided, Satay Sri Melaka should be on your list when it comes to satay.
Hours: Monday-Saturday, 5pm-1am (Closed on Sundays).
Address: Medan Selera AU5, Taman Lembah Keramat, 54200 Kuala Lumpur.
Tel: 013-6409 895
3. Sen Kee Satay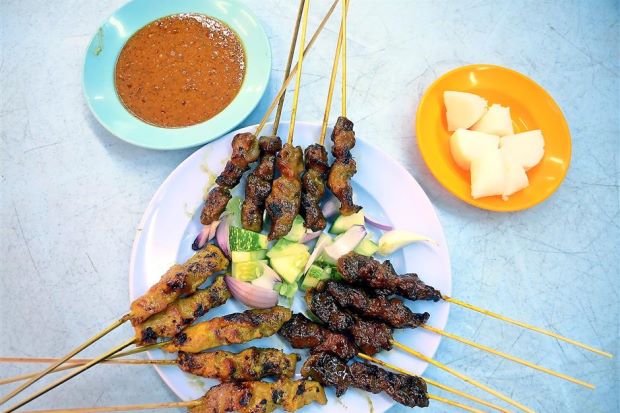 Want something different? Sen Kee Satay is your choice to taste the difference because they serve DUCK satay! How unique is that?! If you're not up for duck, they do provide the usual satay flavours of chicken and lamb as well.
Duck satay sounds irresistible with the tender and marinated duck meat but also with that charcoal flavour. Got you salivating yet? Yum!
Address: Desa Aman Puri, 52100 Kepong, Kuala Lumpur.
Tel: 019- 2187 538
4. Pak Din Satay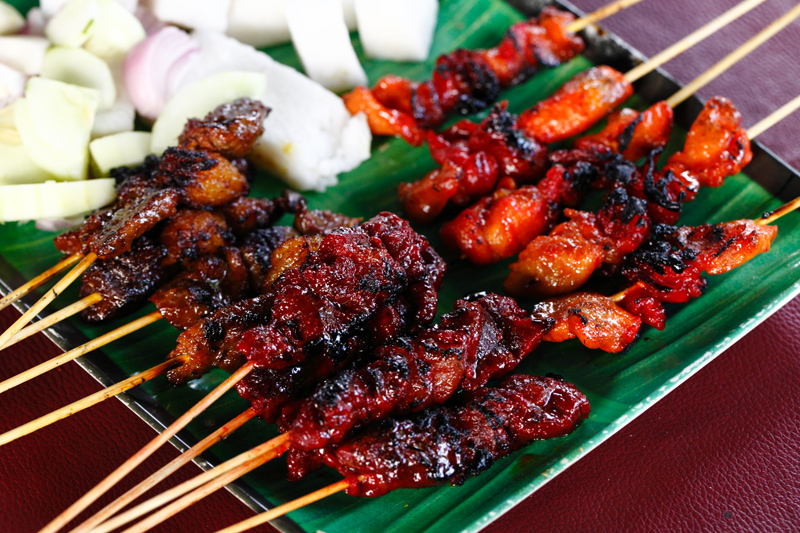 Pak Din Satay is really tasty so much so you could just have one stick after another without even realising how much you have eaten. The charcoal flavour that is filling with every bite you take is just the most decadent flavour you can get.
They also make a very delicious peanut sauce! Try Pak Din Satay out when you are looking to fulfill your satay fill!
Hours: 6pm-11.30pm, daily (Closed on alternate Sundays).
Address: Jalan Gombak, Gombak Setia, 53000 Kuala Lumpur.
Tel: 012-9784 252
5. O'Mulia Satay Bakar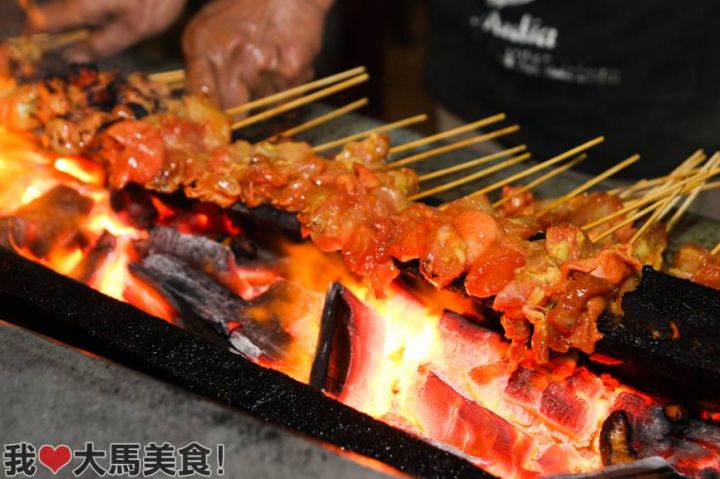 O'Mulia has been selling satay that wins him a lot of satisfaction from customers. They rarely disappoint their customers and serve both chicken and beef satay. You could see the flames and smokes when they are grilling the skewers, preparing your meal for you.
It is definitely a stall worth trying if you have never tried it before. O'Mulia definitely has the potential to let you enjoy the charred yet still tasty satay meat.
Hours: 5pm-11.30pm (Closed on Sunday).
Address: Restoran O Mulia, 300-1 Jalan Tun Razak, 54200 Kuala Lumpur.
Tel: 019-3713 639
6. Aji-Don Alley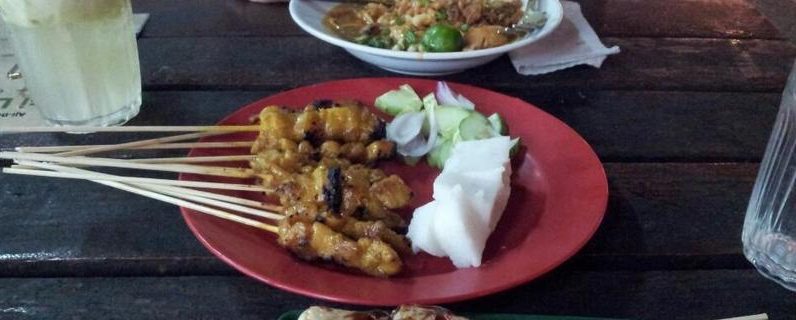 Aji-Don Alley is a food court but their satay is really excellent. The satay is charred just right that you will not taste burnt satay but only the nice aroma of charcoal taste on your satay. A stick of satay dipped into nice satay sauce with a sip of cold drink is just what you need for your supper.
Hours: 10am-5am, daily.
Address: Plaza Damas, Sri Hartamas, Kuala Lumpur.
7. Zaini Satay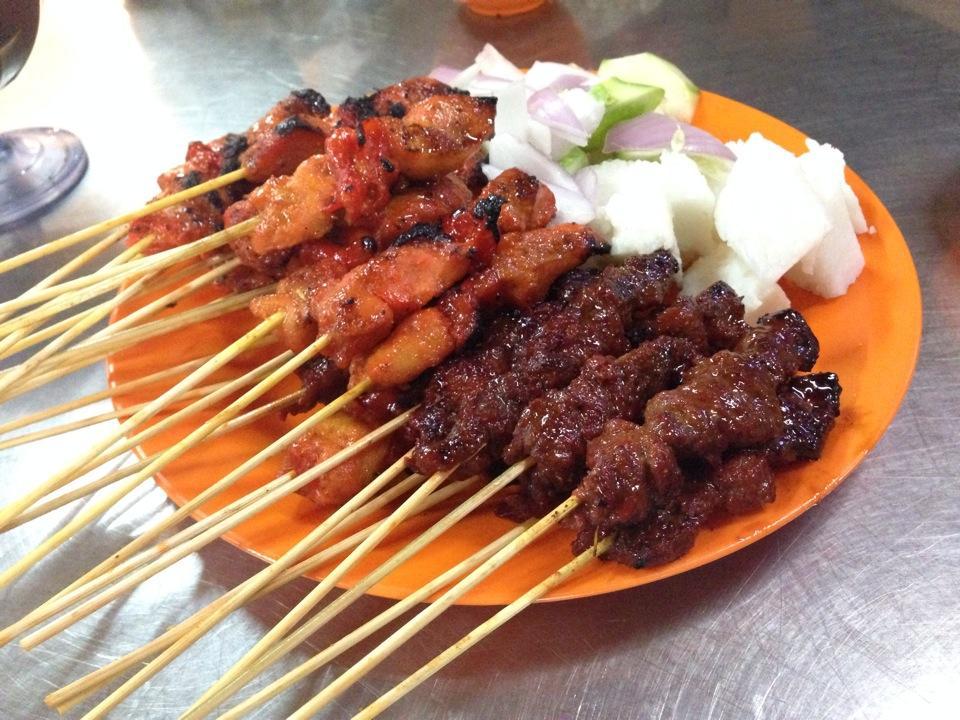 Zaini Satay is another satay lover's must-know restaurant. There has been a lot of celebrities visiting this restaurant, and it's easy to tell why. Just look at the glistening satay and you would know how well-grilled the satay is.
It is not burnt but the meat is still glistening on the outside. There are chicken, beef and lamb satays for you to choose from Zaini Satay.
Hours: 6pm to 12pm, daily.
Address: No 5, Jalan Kolam Air Lama, Ampang Jaya, 68000 Kuala Lumpur.
Tel: 013-3693 934
Website: Zaini Satay
8. Kamaruddin's Satay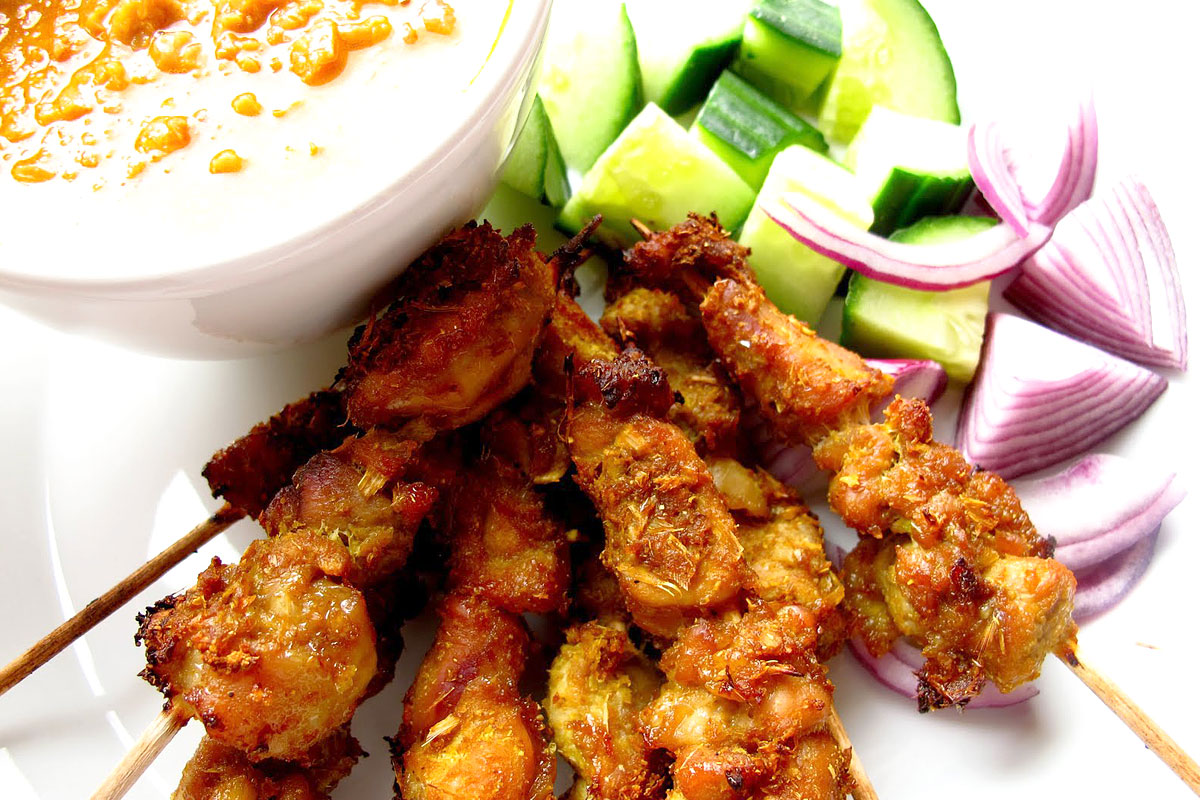 This stall has been operating for more than 50 years in Capital Café. Their satay is definitely a must-try when you visit Capital Café. The satay will not let you down if you want a new satay spot.
Chicken satay and beef satay with the homemade peanut gravy are something you will devour easily!
Hours: 5pm-8pm, daily.
Address: Jalan Tunku Abdul Rahman, Kuala Lumpur.
9. Satay Zainah Ismail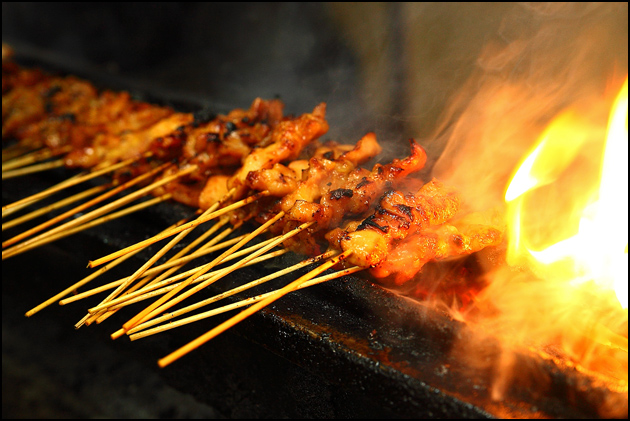 Some of the satay lovers might already have Satay Zainah Ismail in their list and it might even be on the top of the list. The well- marinated and great caramelised satay is something you would not forget easily.
You get to choose chicken, beef, liver, intestines and mutton satay. It could easily be a favorite satay spot for you!
Hours: Monday-Sunday, 6.30pm-11.30pm.
Address: 6, Lorong Kiri 20, 54000 Kuala Lumpur.
Tel: 03-4256 9973
Feature Image Credit: www.kuala-lumpur.ws