Even though Western brunch has been popular, Malaysians will still crave for some hot and steamy dim sum that came right out from the steamer. A great day begins with a great breakfast, so here is a list of delicious dim sum restaurants that you would fall in love with!
1. Zok Noodle House @ Bandar Puteri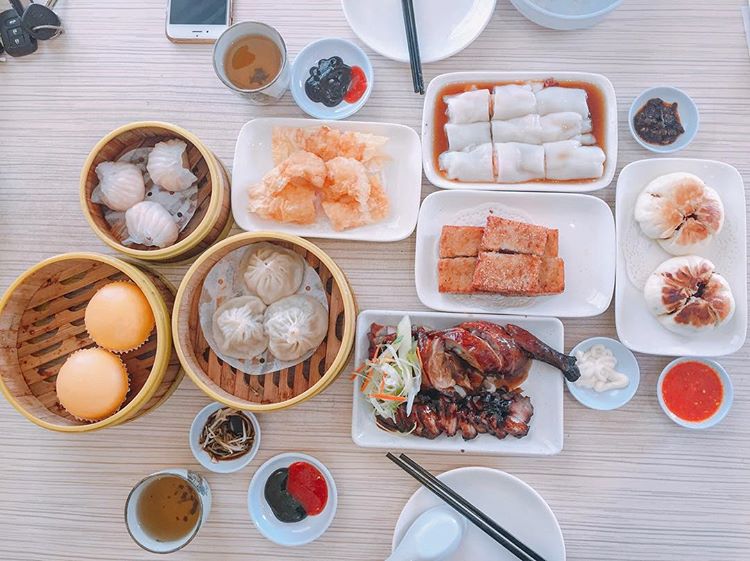 Zok Noodle House might be famous because of their fresh prawn wanton noodle but their dim sums are so delicious that you would add it on to your "dim sum list" too. Well, if you want porridge, Zok Noodle House also provides some hot porridge.
What other way would you ask to start your day with, if it's not something hot and steamy that would warm your stomach and give you all the energy you need for the day?!
Hours: 8am-10pm, daily.
Address: 25-G, Jalan Puteri 2/3, Bandar Puteri Puchong, 47100 Puchong.
Website: Zok Noodle House
Tel: 016 2256 630
2. Hoong Foong Dim Sum @ USJ, Subang Jaya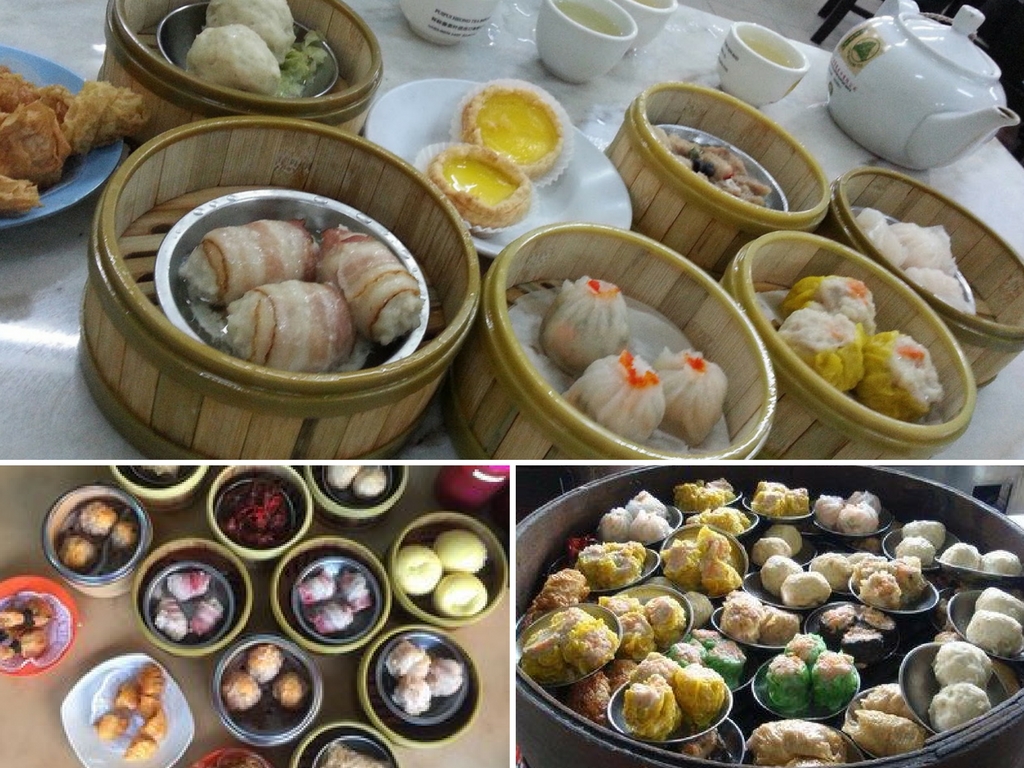 When I think of dim sum, Hoong Foong Dim Sum must be one of the restaurants that pops up in my mind. They serve lots of dim sum choices that you would definitely face a dilemma in choosing the one you want to fill your tummy with.
All their dim sum are always fresh out from the steamer to your table. Just be patient when you visit this place on weekends – but you will definitely get your turn.
Hours: 7am-10pm, daily.
Address: No 77,79&81, Jalan USJ 21/10, 47630 Subang Jaya.
Tel: 03-8081 2653
3. The Emperor @ Dorsett Grand Subang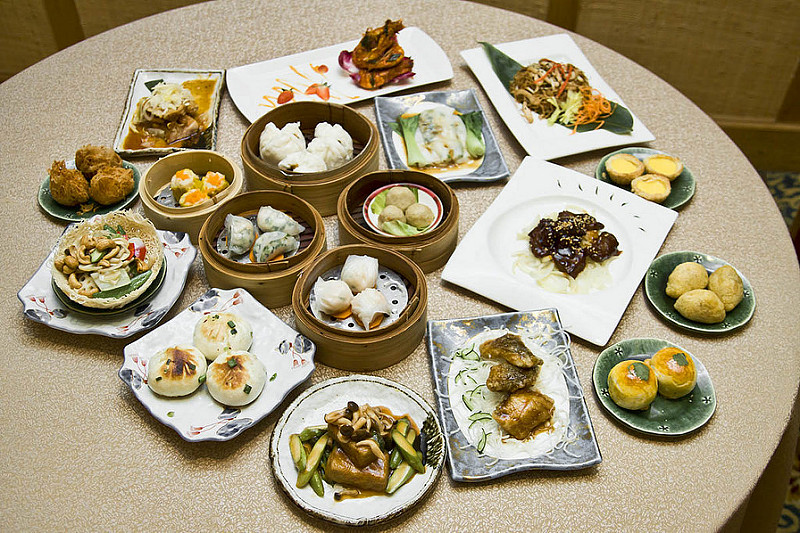 If you feel you have a bit more to spend and prefer having halal dim sum, try out The Emperor at Dorsett Grand Subang and it would be worth it. Personally, I love the egg tart because of the custard filling that is so rich in flavour and also the crispy tart which I would said is definitely 'heaven in a bite'.
Their dim sum is definitely yummy and tasty. Give it a try when you want a decadent breakfast! Enjoy their dim sum buffet on Sunday or public holidays!
Address: Jalan SS 12/1, Ss 12, 47500 Subang Jaya, Selangor.
Tel: 03 5031 6060 ext 1954
Website: The Emperor
4. Tim Ho Wan @ 1 Utama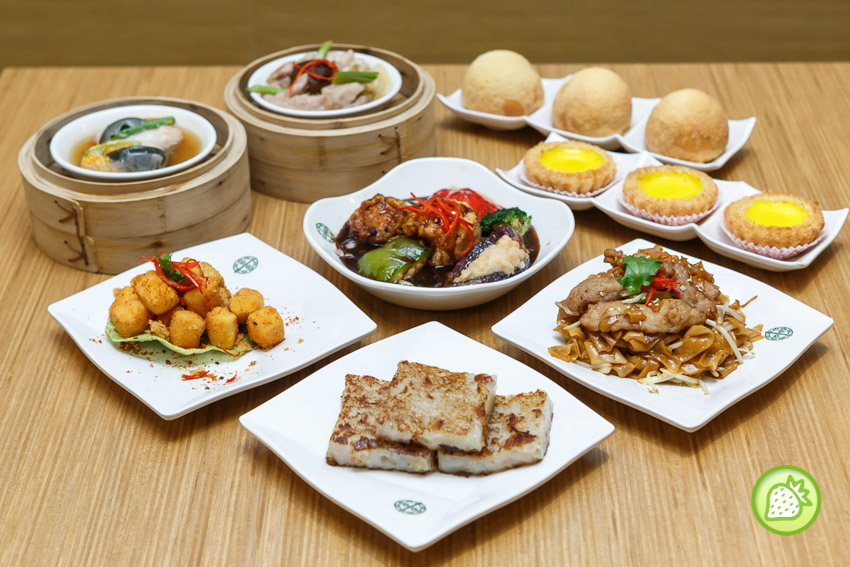 Tim Ho Wan is a famous Hong Kong dim sum restaurant and their dim sum is really nice! Right now Malaysians could just enjoy Hong Kong's dim sum without even being there and there are 3 outlets in Malaysia now.
Their baked bun with BBQ pork is really delicious as the "char siew", BBQ pork is coated with some ooey gooey honey sauce and the baked pastry on the outside. It is definitely one of their signature dishes.
Hours: Monday-Friday, 7.30am-10pm. Saturday, Sunday & Public Holiday, 8am-10pm.
Address: Mid Valley, 1 Utama Shopping Centre, and Melaka (next to Hatten Hotel).
Facebook: Tim Ho Wan
5. Jin Xuan Hong Kong @ Damansara Jaya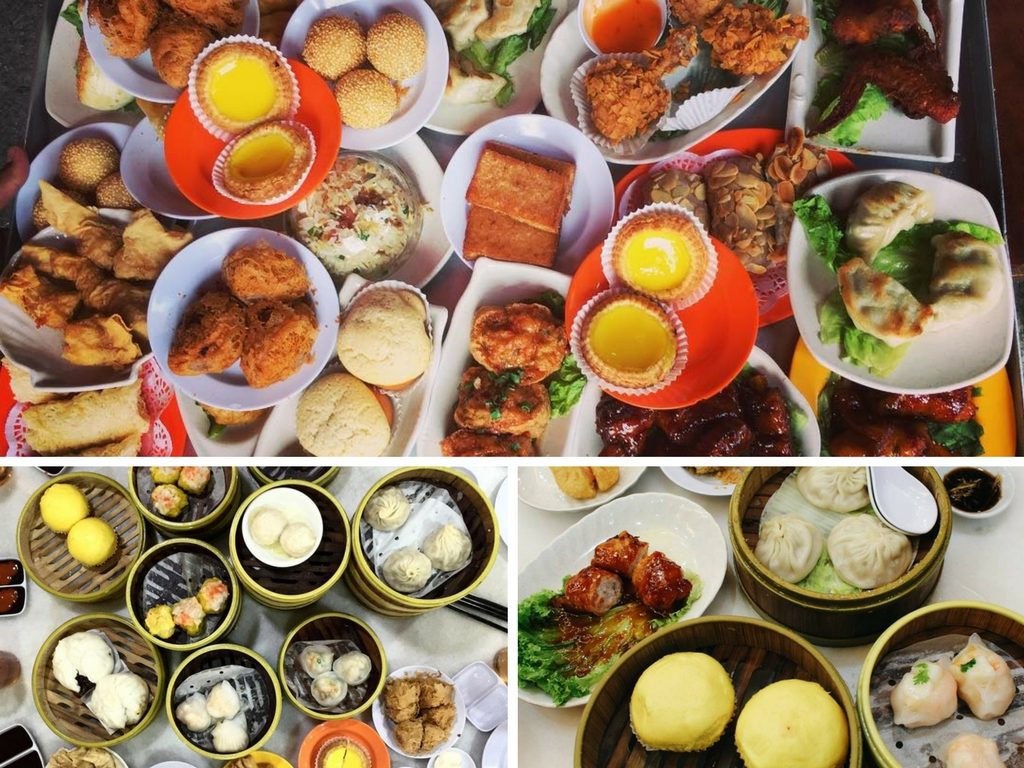 Jin Xuan Hong Kong has been very famous with their dim sum. Most of the dim sum lovers must have heard about it. There are many different outlets, but the Damansara Jaya outlet seems to have a better quality.
Again, it is another famous restaurant that you might need to wait for your turn – but we promise that it would be worth it. Their table turnover is quite fast so it should not take too long for you to get a table.
Address: 59, Jalan Damansara Jaya/19, Damansara Jaya.
Website: Jin Xuan Hong Kong
6. Yen Yen A One Dim Sum @ Old Klang Road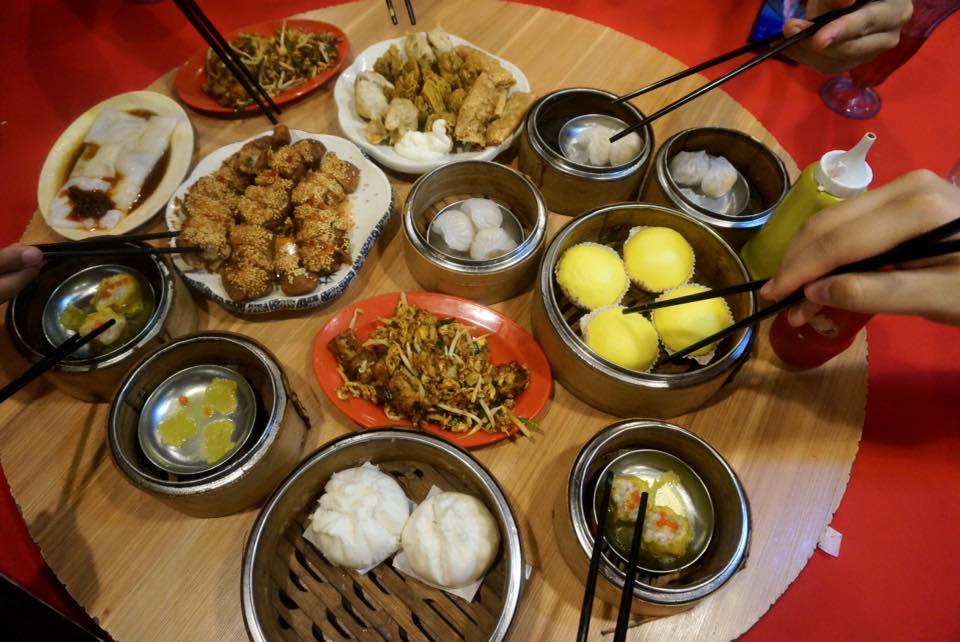 Yen Yen A One Dim Sum is a Chinese restaurant located in Old Klang Road, and it has been established for years. Their dim sum is famous on the internet, and it is definitely delicious and consistent with their quality.
The food is delicious and affordable considering how this restaurant is located around the KL area. More importantly, they are open for 24 hours! Therefore, this restaurant will let your dim sum fix be fulfilled any time of the day you want to.
Address: No 233 & 235, 4th Mile Old Klang Road, 58100 Kuala Lumpur.
Tel: 03-7984 5972
7. The Ming Room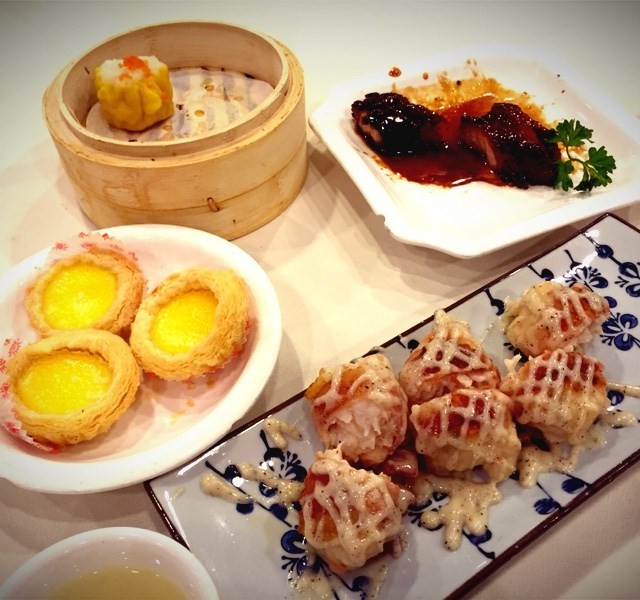 At The Ming Room, they still have the push carts for dim sum which is totally the traditional way. You just need to wait at your table for the push carts. However, you could just order the food you want from the staff if your tummy is already growling. The dim sum here will definitely not disappoint. It is also one of the places you could enjoy your tea and breakfast in the future!
Hours: Mondays-Fridays; 11am-3pm, 6pm-11pm. Saturdays, Sundays and Public Holidays; 10am-3pm, 6pm-11pm.
Address: 3rd floor, Bangsar Shopping Centre.
Tel: 03- 2284 8822
Website: The Ming Room
8. Key Hiong Dim Sum @ Taman Megah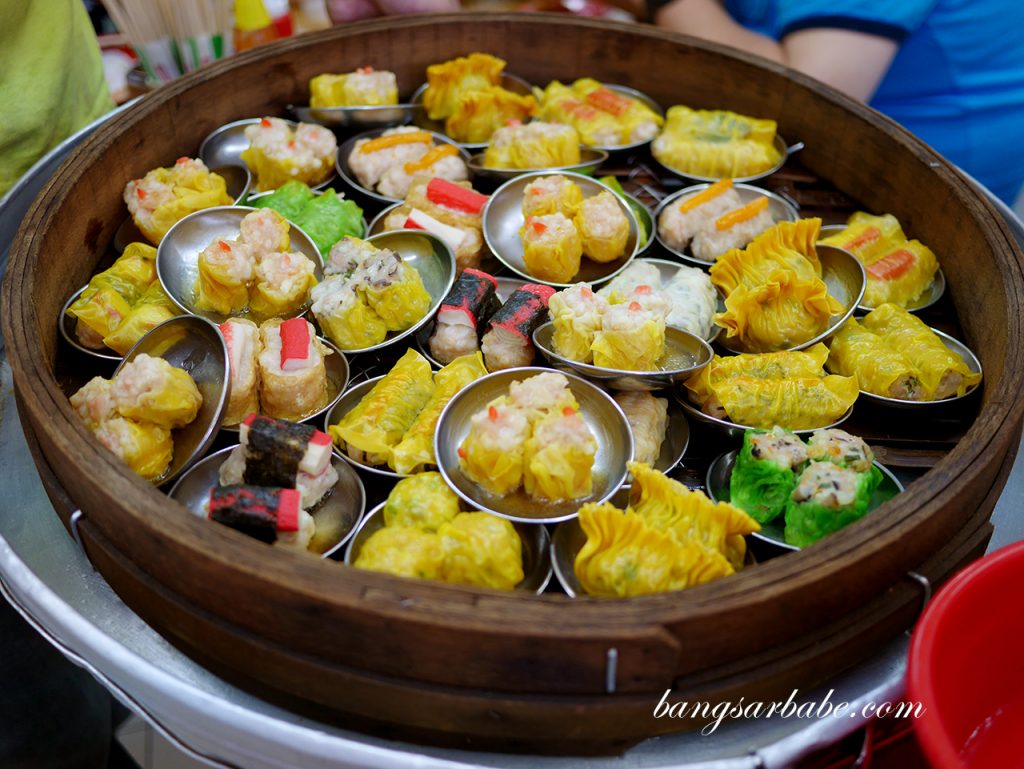 Key Hiong has been in the neighborhood for a long time. It is located right opposite of Mien Tien Food Court. One of their signature dishes would probably be their char siew pau which is the BBQ pork steam bun. The filling is just pure heaven with the meat coated in sweet glaze.
They provide lots of choices for dim sum, from steam to fried. If you love dim sum and do not want to spend too much, this will be a good place for you to fill your tummy with a reasonable price.
Hours: Monday-Friday, 6am-9pm. Saturday-Sunday, 6am-2.30pm.
Address: 21, Jalan SS 24/8, 47301, Petaling Jaya, Selangor.
Tel: 03-7804 6912
9. Restaurant Loong Seng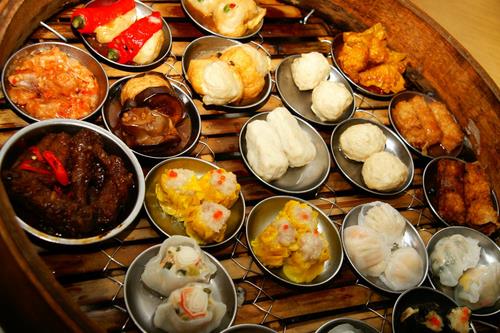 How about eating dim sum at Restaurant Loong Seng? They serve cheap but great quality dim sum that you will love to have more of to fill your hungry tummy. If you are afraid of waiting, it is better for you to go there as early as possible.
Hours: Monday-Saturday, 5am-2pm. Sunday, 4am-3pm.
Address: 50, Jalan SS 2/66, 47300 Petaling Jaya, Selangor.
Tel: 03-7876 2349
10. Peninsula Chinese Cuisine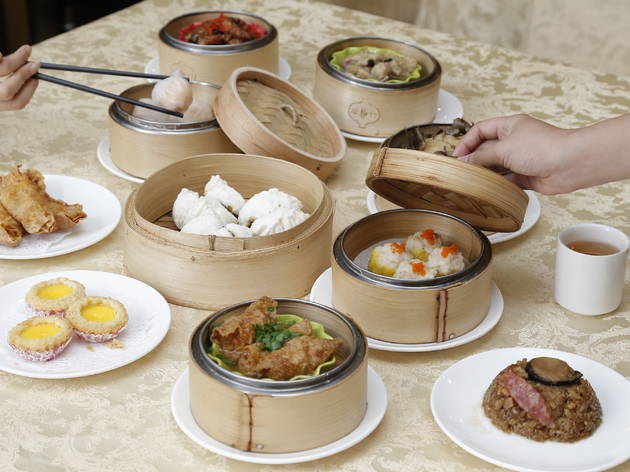 Peninsula Chinese Cuisine is a grand Chinese restaurant that serves Cantonese dishes and also Dim Sum. They serve delicious dim sum that you might love. It is a restaurant for decadent and luxurious dim sum, and is at the same time accompanied by a good environment. If that's what you are looking for, this is the place you should go to.
Hours: 10am-10pm, daily.
Address: Lot 10, 3rd Floor, Evolve Concept Mall, Pacific Place @ Ara Damansara, Jalan PJU 1A/4, Ara Damansara 47301.
Tel: 03-7832 6273
Website: Peninsula Chinese Cuisine
Feature Image Credit: www.feastmagazine.com