If you've been on the Internet at all over the past few months, you must have seen the latest in 'crazy' American food trends, the raindrop cake. A spherical, colourless blob that looks like a big drop of water on your plate, it made waves all over social media for how cool it looked. And if you're a Malaysian, you'd know that said cake isn't so crazy after all, but just another interpretation of a local staple, agar-agar.
Sure, lots of us were scratching our heads in wonder at why Westerners are finding agar-agar interesting (seeing as it's completely tasteless, transparent, and shapeless), but lo and behold, the trend has been slowly seeping its way across the globe, and has made its way back here to Malaysia.
If you're feeling like trying this ~amazing~ raindrop cake right here in KL, here are a few cafes in KL where you can try them out for yourself and see what all the fuss is about:
Minamotonoya Café, Sri Petaling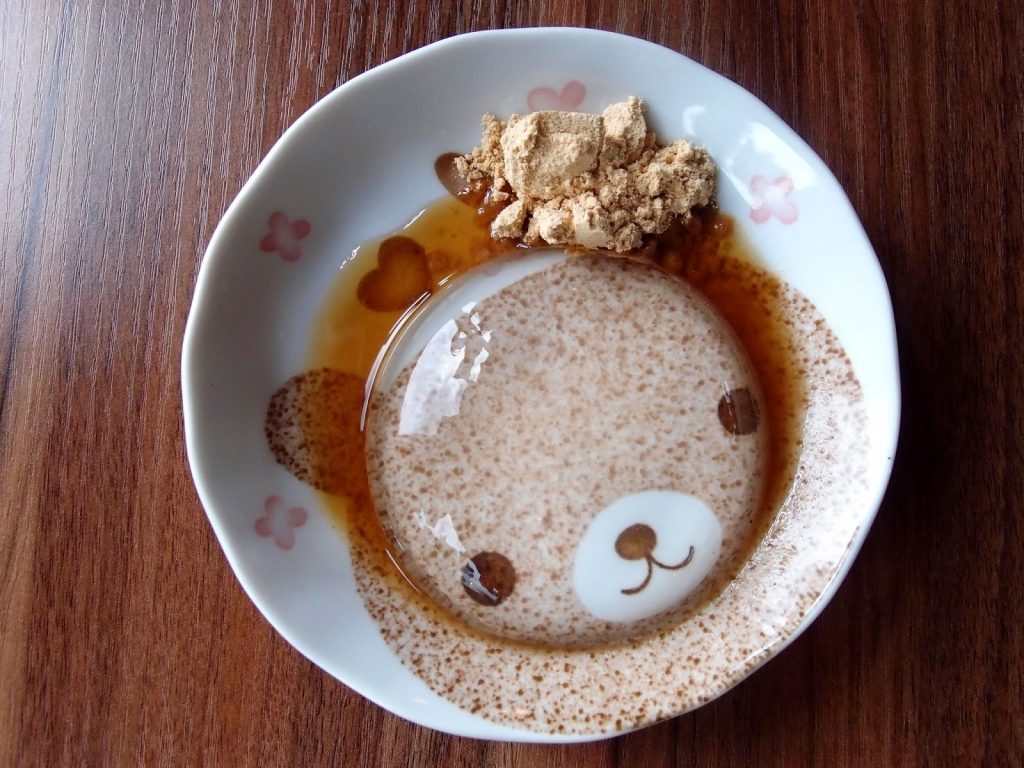 This café has had raindrop cake (also known as mizu shingen mochi) on their menu since way back in 2014, and they're still going at it. They place their jellies into cute animal bowls, making it a different eating experience than other places. Served with roasted soybean powder and brown sugar syrup, one bowl will set you back RM6.90. Try it out for yourself!
Address: No.37-1, Jalan Radin Anum 1, Bandar Baru Sri Petaling, 57000 Kuala Lumpur
Hours: 11am-3pm (lunch), 6pm-10pm (dinner) on Mon-Sat, 11am-5pm on Tuesdays
Tel: 016-621 2730
Website: https://www.facebook.com/minamotonoya/
Ishin Japanese Dining, Old Klang Road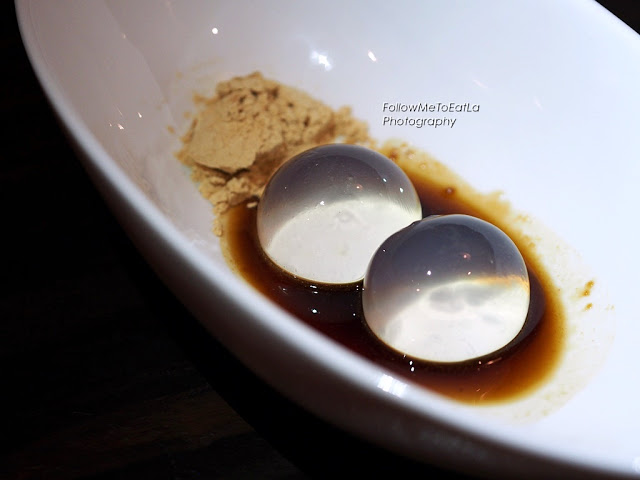 One of the most well-known places to get your raindrop cake fix in KL, Ishin's offering comes in two different flavours as opposed to the usual tasteless kind. Choose between the original agar-agar flavor or grapefruit if you prefer, and they are served with roasted soybean powder and molasses. A bowl of two cakes will cost you RM8 here, so grab a friend and give this dessert a go!
Address: No. 202, Persiaran Klang, Batu 3 3/4, Off Jalan Kelang Lama, 58000 Kuala Lumpur
Hours: 12pm-3pm (lunch), 6pm-1am (dinner) daily
Tel: 03-7980 8228
Website: http://ishin.my
Hana Dining + Sake Bar, Bandar Sunway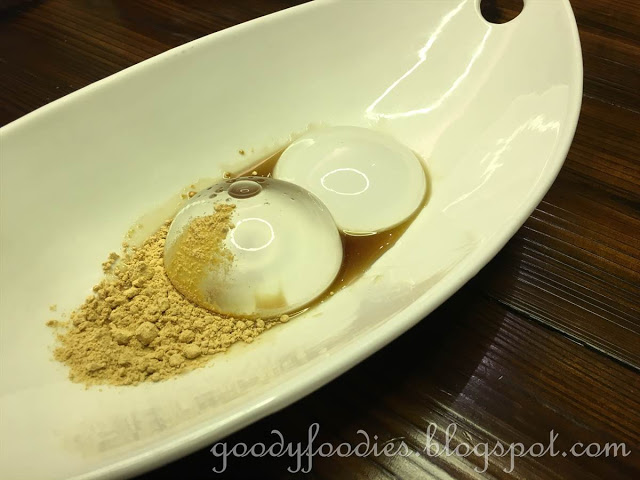 Here's another restaurant to try raindrop cake for the first time. Hana Dining + Sake Bar in Bandar Sunway serves up these wobbly cakes just like the other places on this list, also with kinako powder and sugary syrup. These are also priced at RM8 for a set of two. Give it a taste if you're in the area!
Address: OB 2.G.U1, Oasis Boulevard, Ground Floor, Sunway Pyramid, 3 Jalan PJS 11/15, Bandar Sunway, 47500 Selangor
Hours: 11.30am-11pm on Sat-Thurs, 11.30am-1am on Fri
Tel: 03-5624 0888
Website: http://www.hanadining.com/
Terracotta Café, Tropicana Avenue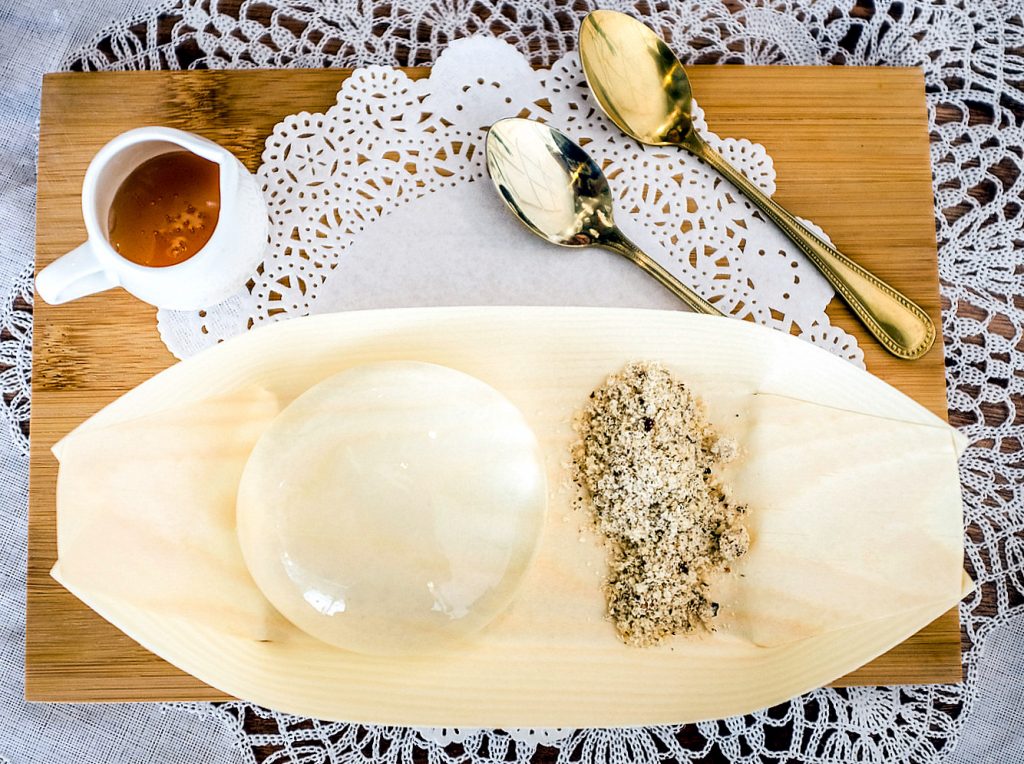 This café has just recently opened earlier this year, and their whimsical, quaint ambience has attracted a fair few customers to their doors over the past few months. Their raindrop cake, called 'unicorn teardrop' here, costs RM8.90 per serving, and as usual comes accompanied with roasted soybean flour and brown sugar syrup. Make sure to pay them a visit when you want to hang out in a chilled-out, pleasant atmosphere such as this one!
Address: P-1-15, Tropicana Avenue, 47410 Petaling Jaya, Selangor
Hours: 10am-12am on weekdays, 9am-1am on weekends
Tel: 012-616 0270
Website: https://www.facebook.com/terracottacafes/
Mr. G Bakery, Wangsa Maju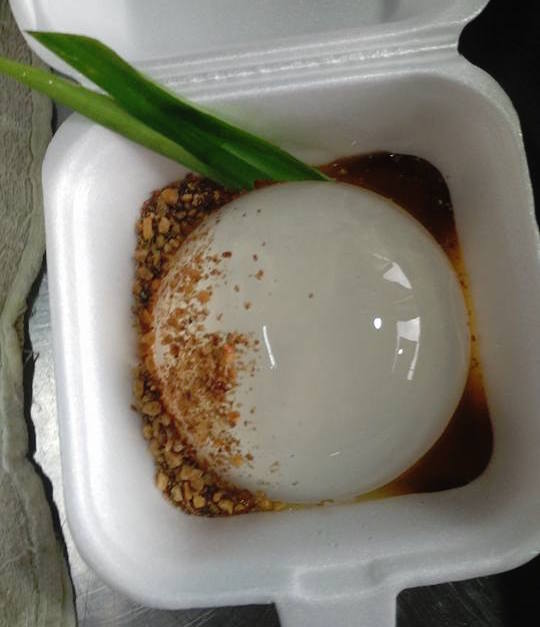 This bakery has also just set up shop a few months back, and besides specializing in gooey cheese tarts, chiffon cakes, and egg tarts, they also do their own raindrop cake as well. This is the cheapest option on this list, seeing as a raindrop cake will only set you back RM3! It's served with its usual sides of kinako and syrup, so drop by this bakery if you want to try this trendy food for cheap!
Address: 37, Jalan 14/27B, Desa Setapak, 53300 Kuala Lumpur
Hours: 4pm-10pm daily
Website: https://www.facebook.com/MRGBAKERY/
Now you can jump on the hype and try out these over-glorified agar-agar desserts for yourself to see what all the excitement was about. If you know of any other places that serve good raindrop cakes, let us know in the comments!
Featured Image Credit: pepper.ph