Pets are a man's best friend, and in most cases we even consider our pets to be family. We bring them out to the park, we celebrate their birthdays with as much enthusiasm as we do our own, and sometimes we would even want to bring our pets along with us for family lunches. Where else would you visit if not a pet-friendly café?
The following eateries allow you to bring your pets along to enjoy your meal with you, so read on to find out where to take your furkids out for dinner:
Attic Brew, SS2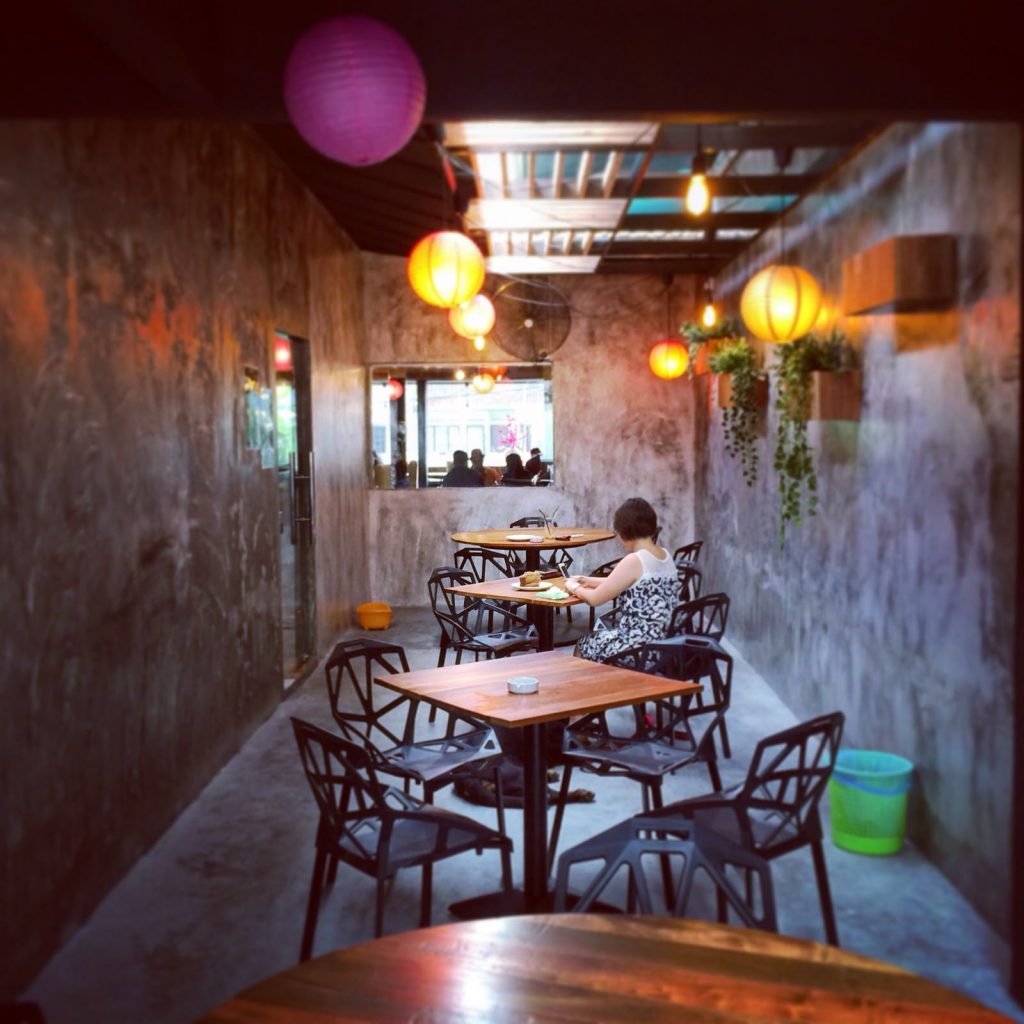 https://www.instagram.com/p/BBUHEcTBkNH/?taken-at=1021544341
This hidden gem in PJ allows people and pets from all walks of life to dine with them, serving Western fare like pasta, cakes, waffles and coffee, as well as local cuisine like nasi lemak. Atticbrew has both indoor and outdoor seating available, so you can enjoy the air-conditioned interior, or the cool, shaded exterior with your pets. Don't forget to say hi to their resident puppy Cyrus, an adorable husky that loves getting attention from patrons.
Non-halal
Address: No 22A, Jalan SS2/10, 47300 Petaling Jaya
Hours: 12pm-10.30pm on Mon-Wed, 12pm-12am on Fri-Sun
Tel: 03-7865 6357
Website: https://www.facebook.com/atticbrew
The Bee, Jaya One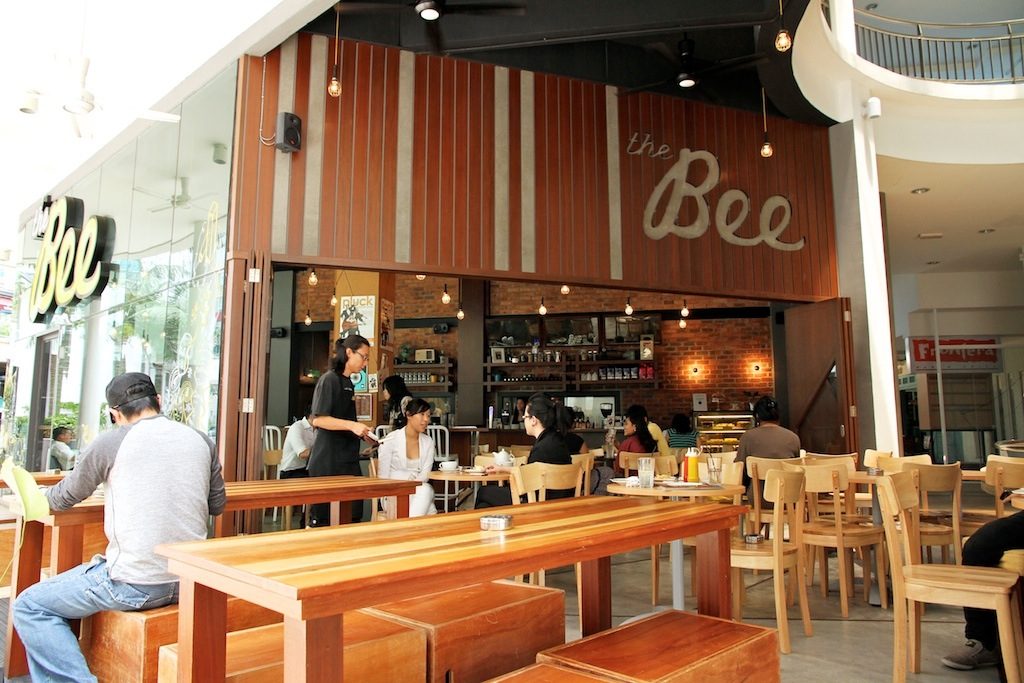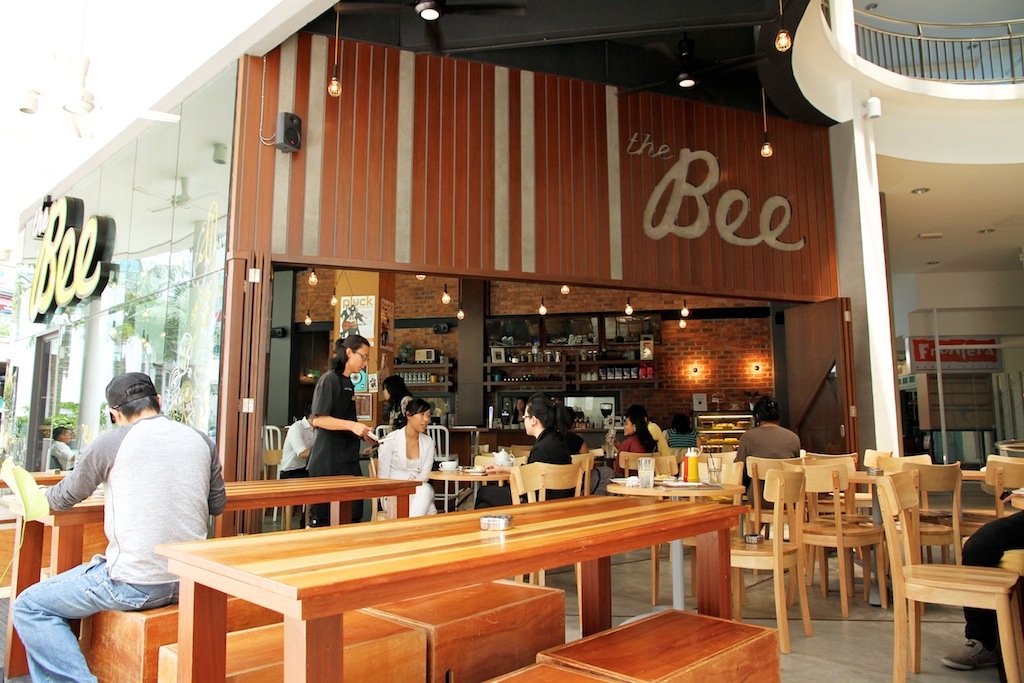 Even though your pets are only allowed to dine outdoors, The Bee provides them (and you) with a comfortable, laid back atmosphere to enjoy your meal. Both of their outlets, at Publika and at Jaya One, are pet-friendly and welcomes your furry friends to chill out with you. They'll provide water for your pets as well. Their (human) menu consists of hearty meals like burgers, sandwiches, and pasta dishes, as well as scrumptious desserts like churros, cakes, etc. They also house live music performances quite often, and have even hosted a pet adoption drive!
Pork-free
Address: F-85.G.1 (K-2A-G) Palm Square, Jaya One, 72A Jalan Universiti, Petaling Jaya, Selangor
Hours: 9am-11pm on Mon-Thurs, 9am-11.30pm on Fri, 10am-11.30pm on Sat, 10pm-9.30pm on Sun
Tel: 03-7960 2160
Website: https://facebook.com/thebeeMY
Blink Pets Bakery, IPC
https://www.instagram.com/p/BGL4dgKg7GC/?taken-by=littlechilli_97
This adorable little café in IPC Shopping Centre not only welcomes pets with open arms, but they specialize in creating sweet treats for your beloved furry companions to enjoy! They make cakes, biscuits, tarts, and doughnuts for animal consumption, and you can even customize the flavours according to your pet's preferences. Many frequent this place on pet birthdays, anniversaries, and so on, and their cakes prove quite popular among our furballs! And don't worry, if you're feeling peckish all the treats sold in their premises are edible for us humans too!
Address: L2-S3C, IPC Shopping Centre, No. 2, Jln. PJU 7 – 2, Mutiara Damansara, 47800 Petaling Jaya, Selangor
Hours: 11.30am-9pm on weekdays, 10.30am-9pm on weekends and public holidays
Tel: 012-328 9233
Website: http://blinkpetsbakery.com
The Blue Cow Café, Sri Hartamas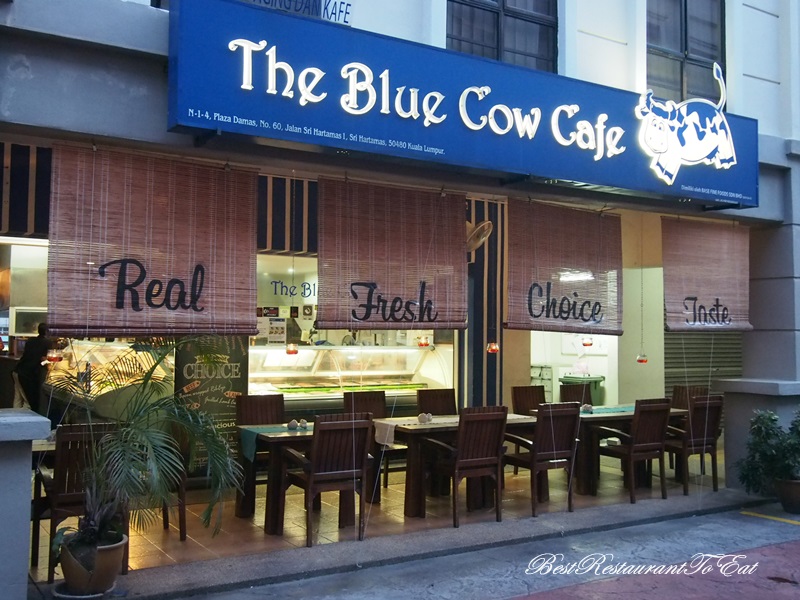 This café boasts a deli within its premises, and serves up both Western and Asian cuisine, including ribs, burgers, rendang rice, steaks, and more. Pets are allowed on the balcony or on the porch, and smaller pets are even allowed to sit inside the restaurant if it isn't too busy. There's also a special menu for your pups, so they can eat their gourmet meal along with you! Besides that, they're also selling treats (including peanut butter!) for you to indulge your dogs in every once in a while. Perfect place to have a family outing with your pets!
Non-halal
Address: N-1-4, Plaza Damas, 60 Jalan Sri Hartamas 1, Sri Hartamas, 50480 Kuala Lumpur
Hours: 8am-10pm daily
Tel: 03-6201 3206
Website: https://www.facebook.com/bluecowcafe/
Isaki Japanese Restaurant, Sri Hartamas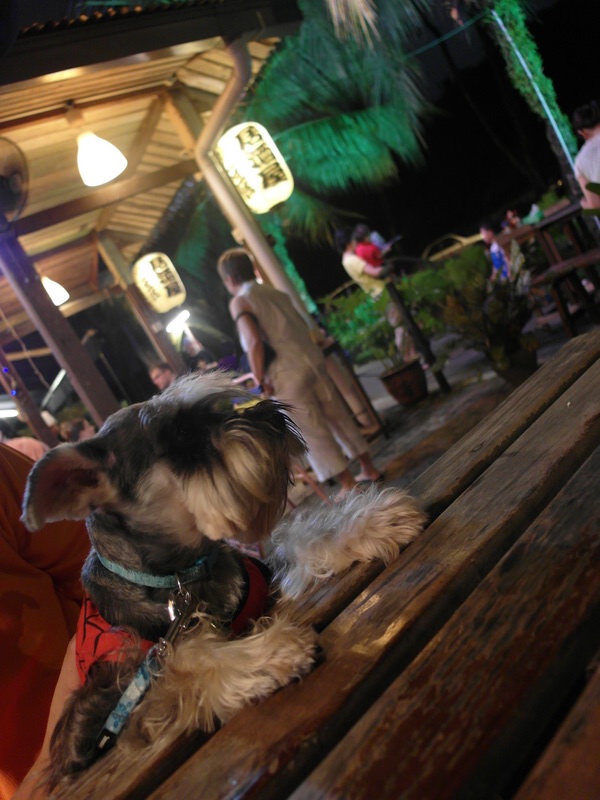 This pet-friendly restaurant serves delectable Japanese food not only for you, but for your dogs too. Your four-legged friends are allowed inside the restaurant, even to sit on the chairs. They offer a variety of the usual Japanese dishes, like sashimi, bento sets, and sushi, and your pets can be fed sweet potatoes, carrots, and tomatoes to keep them happy. Drop by if you're feeling
Non-halal
Address: 1-0, 1-1 Jalan 7/70A Taman Seri Hartamas, 50480 Kuala Lumpur
Hours: 12pm-2.30am daily
Tel: 03 6203 5562
Website: https://www.facebook.com/Isaki-Japanese-Restaurant-103226719851672/
Thai Salad Café, Subang
Formerly known as Barks Bunnies Cafe, the popular pet café with a designated area with free-roaming rabbits, has now converted to a Thai restaurant, but still retains its pet-friendliness. Your furbabies are allowed to roam freely within the café! If you feel like dining on some Thai salads and desserts, including fan-favourites like mango sticky rice and snow ice dessert, hop on down, and bring your pets with you too. They serve your furry friends as well, with special dishes like their lamb sushi and pumpkin cupcakes for dogs. Don't forget to greet their golden retriever, Buddy, on your way out!
Pork-free
Address: 7, Jalan SS18/6, 47500 Subang Jaya
Hours: 11am-9.30pm on Tues-Fri, 11am-11pm on weekends
Tel: 03-5612 2121
Website: http://facebook.com/BarksBunnies
Now with these pet-friendly cafes, you can take your pets out and about without worrying about where to eat and whether or not you'll be kicked out for having your fur baby with you. What other pet-friendly cafes have you been to and would recommend? Let everyone else know in the comments!