When you think of an affogato, you'll immediately imagine a shot of steaming espresso poured onto a scoop or two of creamy vanilla ice cream, right? Well The Affogato Guys in Puchong want to change that and redefine the traditional coffee-and-ice-cream combo.
https://www.instagram.com/p/BGYqeumlUaw/?taken-at=1032256841
As you'd expect from the name, The Affogato Guys specialise in affogatos. But not just your average ones though, as they incorporate ingredients like carrot juice, matcha, or black tea into their creations in replacement of the usual coffee one would use. They also specifically use Haagen Dazs ice cream in their cups, which gives them that extra oomph. This, of course, makes for one heck of a unique affogato.
They've just opened their doors a month or two back, and have already made waves for their previously unheard-of desserts. If you like it healthy, try Elly (their creations are named after real friends of theirs, by the way). A concoction of fresh carrot juice poured over fragrant lychee raspberry rose ice cream, longan, chopped strawberries, and slivers of carrots and cucumbers, this is definitely one for adventurous eaters (it looks like a salad!).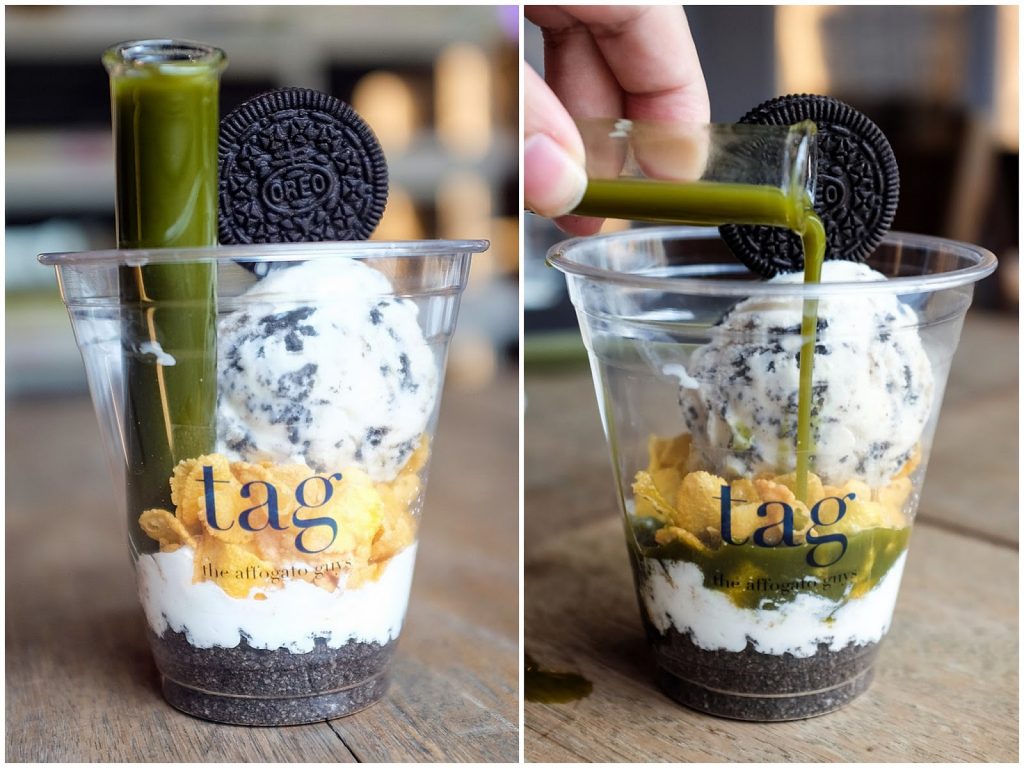 If you're a fan of intense matcha flavours, Satsuki will be right up your alley. Consisting of thick Korean matcha, pour it over the cookies-and-cream ice cream, whole and crushed Oreos, and cornflakes that reside in your cup. The play between the strong green tea flavour and the creamy, chocolate-y cookies is to die for!
Want something a little tangier? Give Felice a go. A scoop of Belgian chocolate ice cream with a sprinkling of chocolate cookies and marshmallows make up the base, and a surprising bright yellow passion fruit juice is to be poured all over. We always knew that the combination of chocolate with fresh fruity flavours work well together, and it's proven with this cup!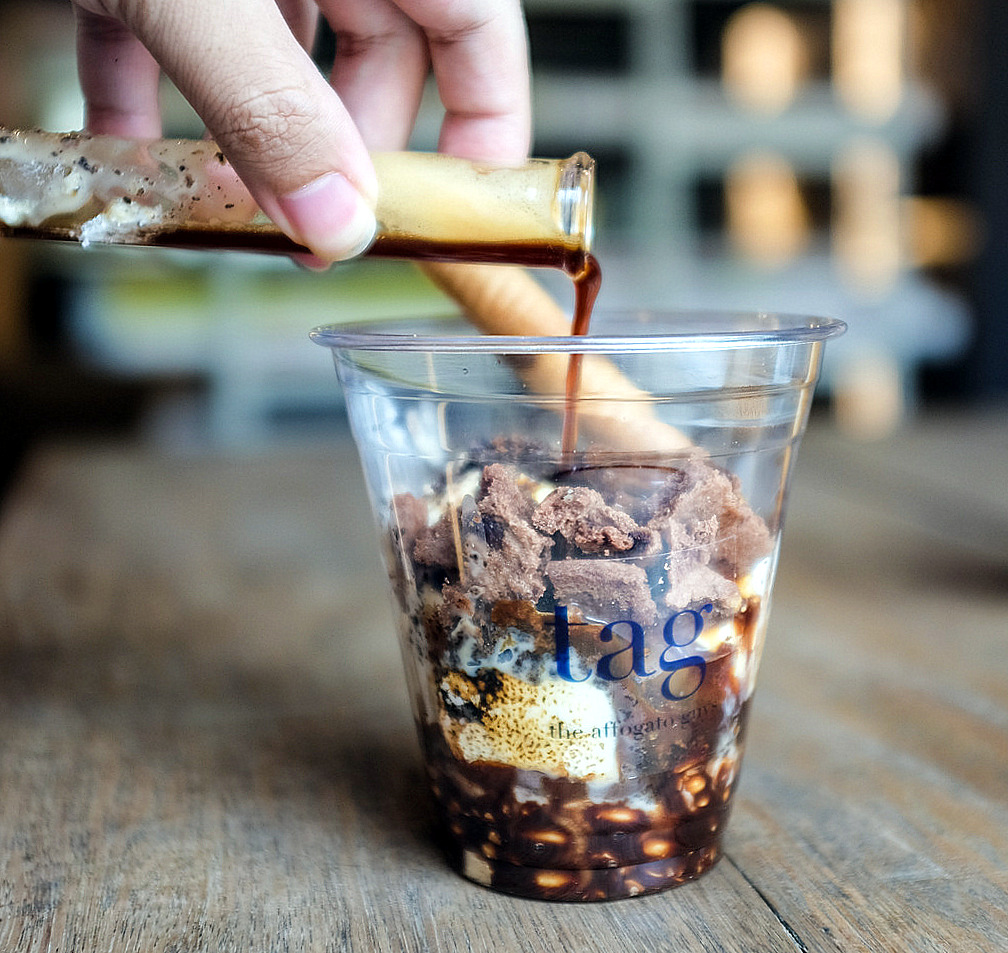 If you want to play it safe and order your usual affogato, Rachel is as 'normal' as it gets. Rich espresso is combined with salted caramel ice cream, peanut butter sauce, as well as smoky roasted peanuts to make an irresistible concoction. This one's super delicious!
The affogatos cost RM18.90 each, so grab some friends and try them out! Now you don't even have to be a coffee drinker to enjoy an affogato. Check out The Affogato Guys on Facebook for more info (and drool-worthy photos!), link is below:
Address: 2-1, Jalan Merbah 1, Bandar Puchong Jaya, 47100 Puchong, Selangor
Hours: 12pm-9pm daily
Tel: 03-8080 5217
Website: https://www.facebook.com/theaffogatoguys/
Featured Image Credit: Eat Drink KL