We all know that there's not much better than good old nasi campur for lunch, what with the big variety of sides you can choose to go with your white rice, and of course, the fact that most mixed rice stalls are incredibly affordable.
But most times we tend to get bored if we were to eat mixed rice everyday. Why not switch it up a little and have nasi campur mat salleh?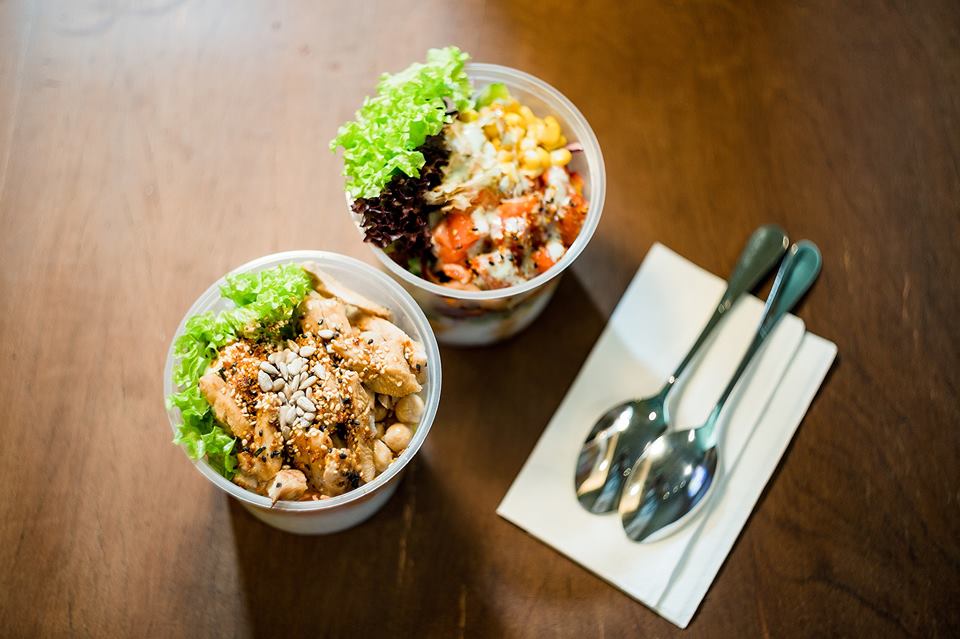 Sounds intriguing, doesn't it? If you didn't know, mat salleh is Malay slang for a white Caucasian person, so combining that with mixed rice brings about the playful meaning of 'Western-style mixed rice'. This is unheard of, seeing as Westerners don't really have anything like the very Malaysian nasi campur in their culture.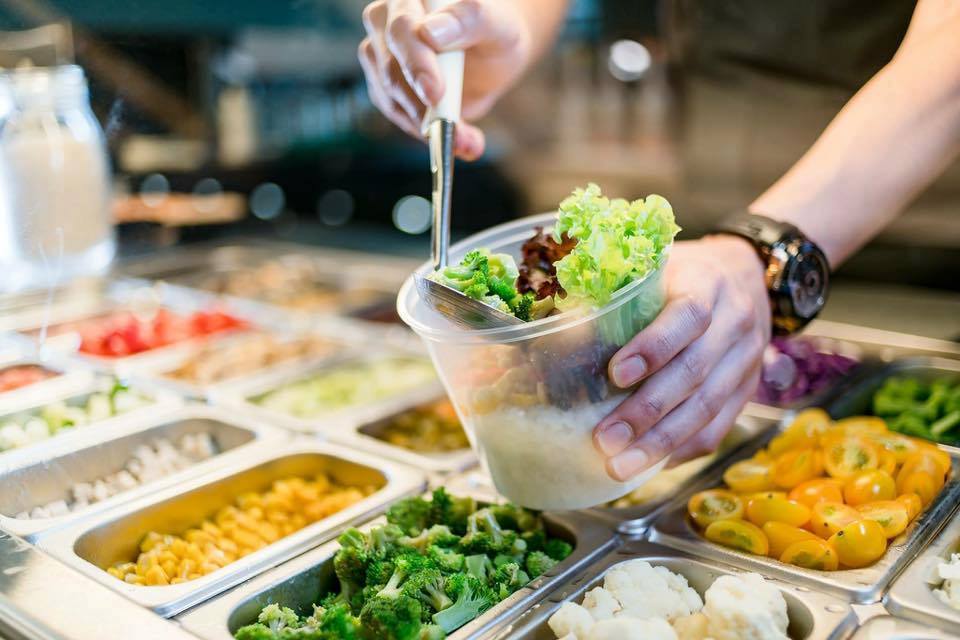 This interesting concept is brought out by Serice in Puchong, who are redefining mixed rice by putting out healthier, higher quality bowls of rice for us to enjoy guilt-free. Bringing together the familiar buffet-style nasi campur we all know and love with superior ingredients like Japanese short-grain rice and imported salmon from Norway, it's a cool twist to something inherently Malaysian. And with over 50 different toppings to go in your bowl, you definitely won't get bored of eating here anytime soon!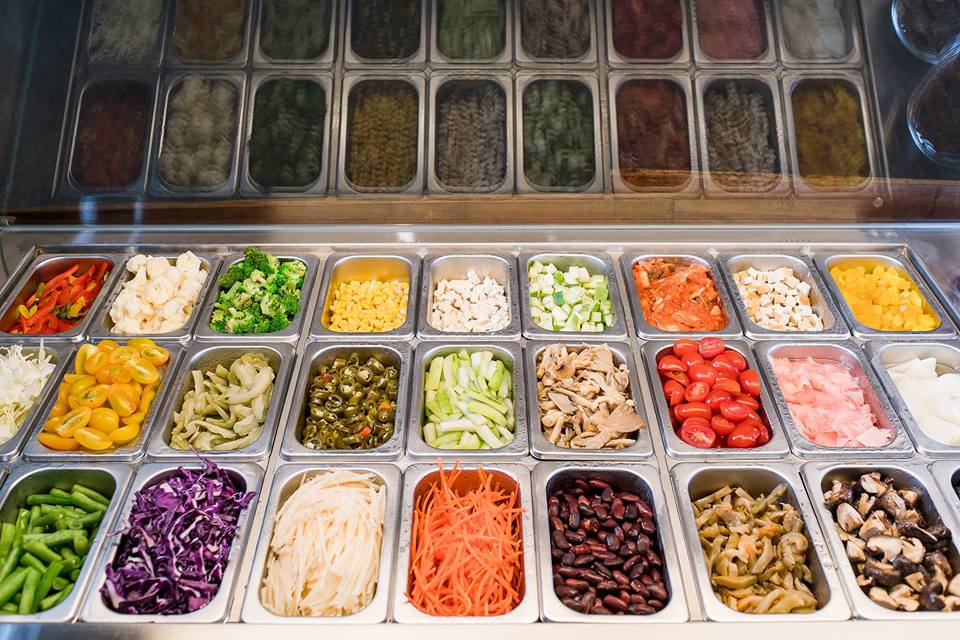 Firstly, choose your base. If you aren't feeling like having white rice, you can replace it with tofu or salad if you prefer. Then, choose a few toppings to go on your bowl. Their list of toppings is almost endless, and includes fare like chickpeas, pine nuts, corn, sesame seeds, and all kinds of vegetables like tomatoes, onions, cucumbers, bell peppers, and carrots.
For some more meat in your dish, choose between salmon, teriyaki chicken, or gyudon beef for added protein. As a finishing touch, pick between six different sauces including wasabi mayo, shoyu, roasted sesame, Sriracha cream, or sweet Thai sauce, and your bowl is complete!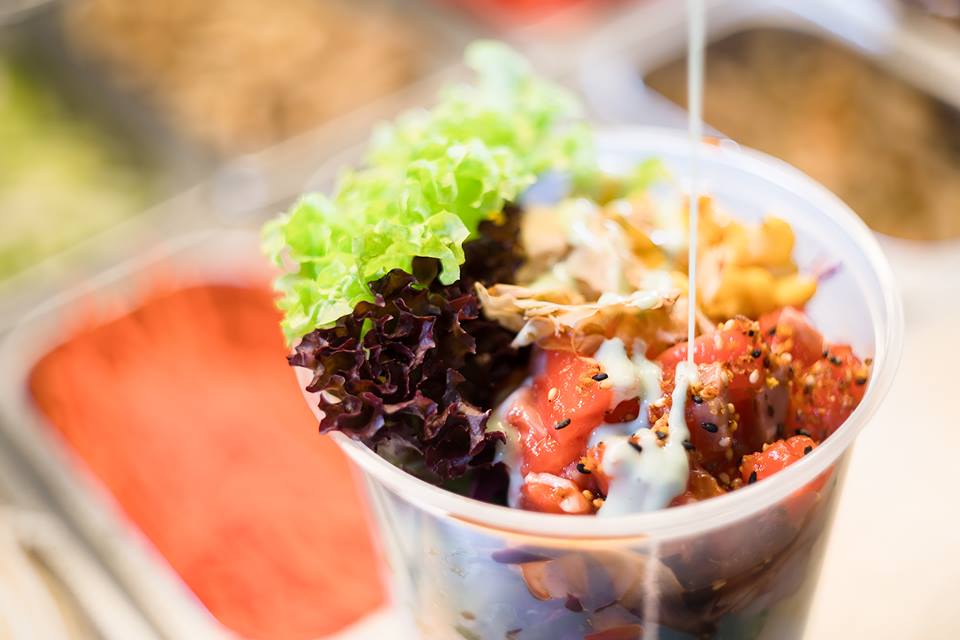 A single bowl of Japanese rice, Norwegian salmon, and unlimited toppings is priced from RM16.90 onwards. Admittedly, that is much higher than your typical mixed rice stalls but you know that you're exchanging price for quality and nutrients. Also, just top up RM1 to get a scoop of Haagen-Dazs ice cream to end your meal on a sweet note!
Serice and their unique nasi campur mat salleh were only launched earlier this month, so it's still a fairly new establishment in Puchong. If you live or work nearby, now you have somewhere new to have lunch at! Find them at Puchong Jaya and One Puchong, details are below!
Puchong Jaya Outlet: 2-1, Jalan Merbah 1, Bandar Puchong Jaya, 47100 Puchong (inside Korea Wallpaper gallery I, next to IOI Mall)
Tel: 03-8080 5217
One Puchong Outlet: No. 62-G, One Puchong, Jalan OP 1/5, SS12, 47160 Puchong (inside Korea Wallpaper gallery II)
Tel: 03-8080 4337
Hours: 11am-9pm daily
Website: https://www.facebook.com/NasiCampurMatSalleh/