When you want to drink but you have work the next morning, mocktails are the smartest way to go. And KL is full of eateries with delectable mocktails on the menu, so you'll be spoilt for choice for your next non-alcoholic drink. Check out these places in KL that make a mean mocktail or two:
Mocktail Bar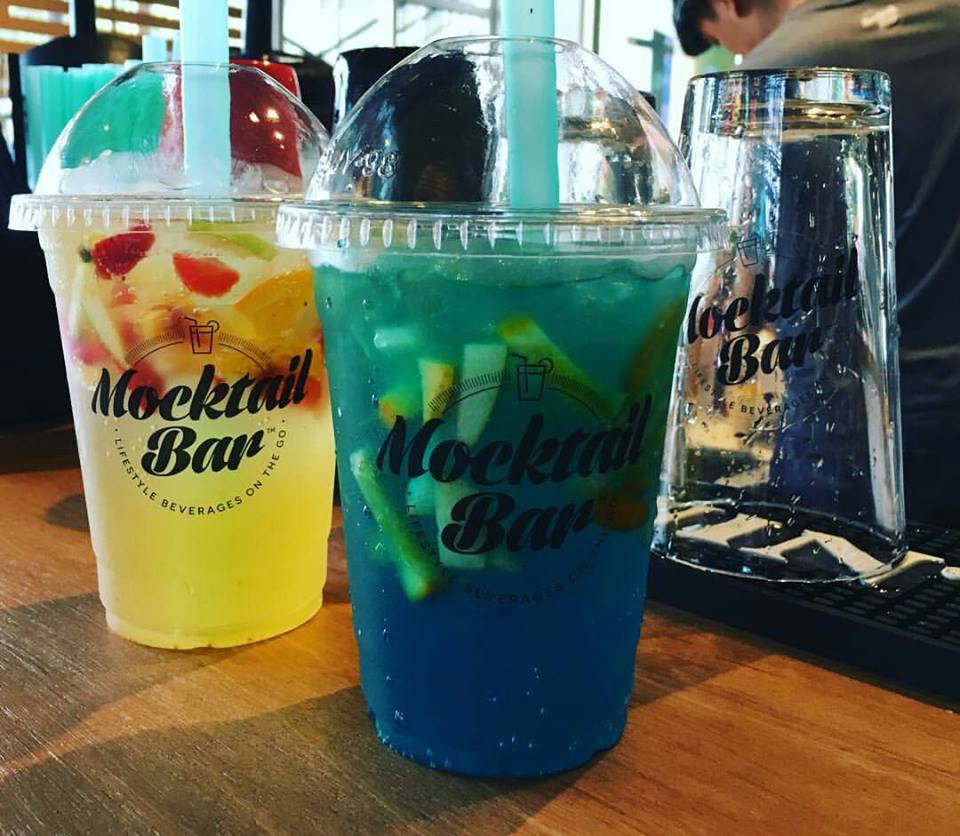 This booming franchise (which is about to open their sixth outlet in Sunway Pyramid) specializes in nothing other than invigorating mocktails. Deeming their drinks 'lifestyle beverages', Mocktail Bar serves up 20 different mocktails that are strictly alcohol-free and super refreshing. From classics like the Shirley Temple and virgin mojitos to new creations like the sparkling rosemary limeade, Georgia Peach, or Blue Teaspresso, this is the perfect place to quench your thirst. If mocktails aren't for you, they have an extensive selection of coffee beverages as well!
Available at several outlets nationwide.
Website: https://www.facebook.com/mocktailbarmalaysia/
Jibril, SS15
Jibril is a mysterious non-alcoholic speakeasy bar, hidden behind a secret door at the back of popular coconut ice cream joint, Sangkaya. Wanting to be a place for non-alcohol drinkers to get the feel of the bar-going experience, Jibril whips up amazing mocktails that anyone can drink. Their selections are extensive, and include favourites like the Potter, inspired by the magical Butterbeer of J.K. Rowling's creation, the Monroe, alcohol-free white wine with floating strawberries and satsumas, or the Newton, consisting of apple, ginger, and grenadine syrup. Don't forget to try their famous salted egg butter chicken while you're at it!
Address: No. 25, SS15/4B, 47500 Subang Jaya
Hours: 12pm-12am on Sun-Thurs, 12pm-2am on Fri & Sat
Tel: 010-245 8056
Website: https://www.facebook.com/jibrilss15/
Huckleberry After Dark, Plaza Damansara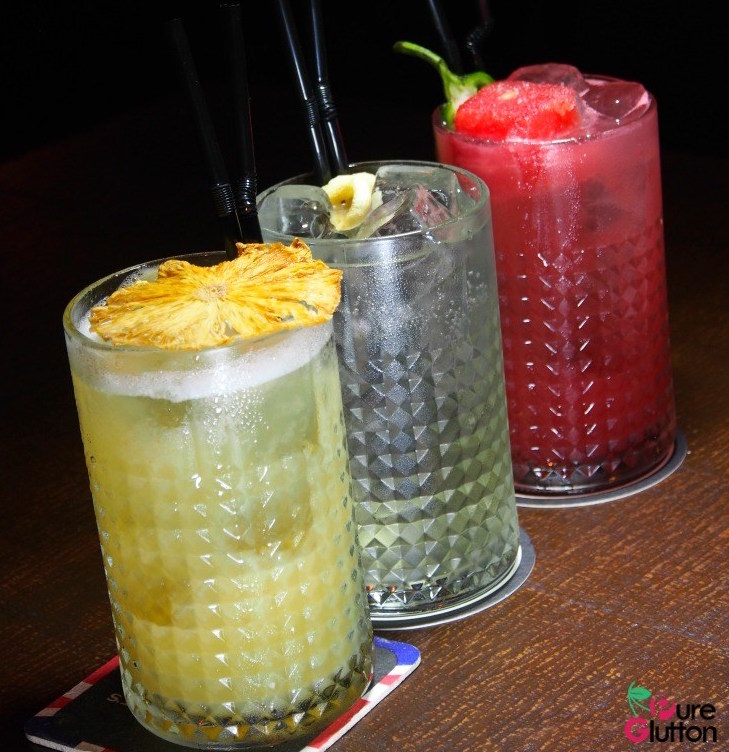 Huckleberry After Dark is a cool, contemporary eatery, morphed from its daytime partner Huckleberry Food & Fare. They serve up decadent, food truck-style dishes, but their mocktails shouldn't be forgotten either! Choose from refreshing options like Sparkling Coconuts (a mix of coconut water, pandan syrup, and soda), Maui Waui (freshly squeezed watermelon juice, lemon, sugar, Sprite, and finished with fresh Jalapenos), or the Ultimate Slushie (fresh lychee and pineapple juice with a hint of vanilla). Perfect accompaniments to your supper!
Address: 2G and 4G Medan Setia 2, Plaza Damansara, 50490 Damansara, Kuala Lumpur
Hours: 5.30pm-12am on Tues-Thurs, 5.30pm-1am on Fri-Sun, closed on Mondays
Tel: 010-960 0498
Website: http://huckleberry.my/
Melur and Thyme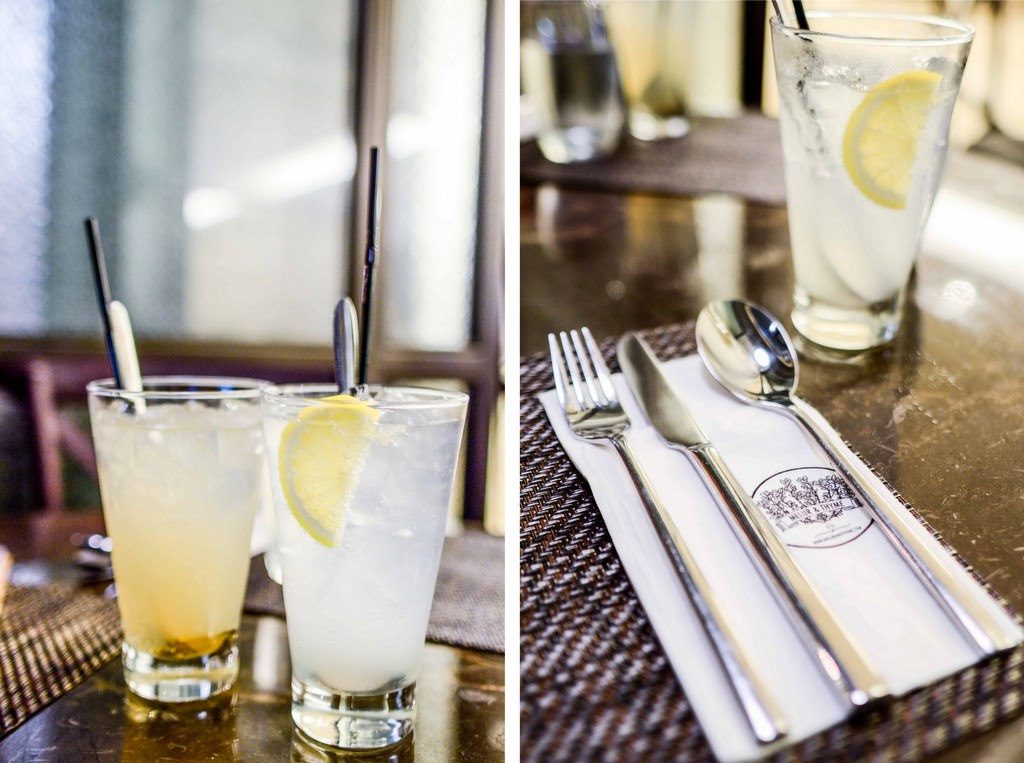 This East-meets-West eatery serves up yummy fusion dishes, and same goes for their mocktails as well! Incorporating local flavours into traditionally Western beverages, Melur and Thyme's mocktail selections are large, and you'll definitely find something up your alley on their menu. Options like brown sugar & honey limeade, virgin bellini, green apple mint, or lemon berry sting are choice medleys that are perfect for hot, sunny days in KL.
Available at KLCC, Nu Sentral, and Empire Damansara.
Website: http://www.melurandthyme.com/
The Apartment
For a cozy atmosphere that's perfect for catching up with friends, check out The Apartment in KLCC or The Curve. 10 mocktail choices await you, including Virgin Mary, Appelini (green apple and melon syrup with apple and pineapple juice), Pussyfoot (fresh cream, orange, pineapple, and cranberry juice), or Sunset Silk (passion fruit syrup, orange and pineapple juice, lime, and Sprite), among others. They're all fan-favourites, so give them a try yourself next time you're nearby!
Available at KLCC and The Curve.
Website: http://www.atheapartment.com/
Enak KL, Starhill Gallery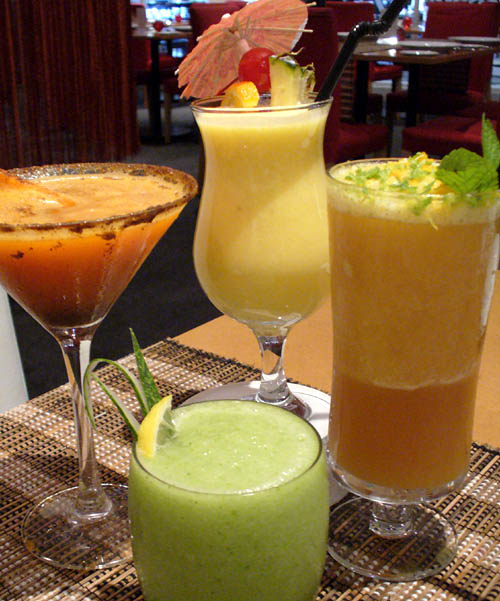 This fine-dining style Malay food restaurant in Starhill Gallery, Bukit Bintang whips up tropical mocktails that will (surprisingly) go perfect with your traditional dinner. Try out unique mixes like the Smashing Three (cherry, orange, and passionfruit juice), Passionate Mango (coconut milk, mango and passionfruit juice), the Sunrise Sunset (kiwi, mango, pineapple, ginger, and ginger ale), or the watermelon mint granita. Try them out for yourself!
Address: LG2 Feast Floor, Starhill Gallery, Bukit Bintang, 55100 Kuala Lumpur
Hours: 12pm-11pm daily
Tel: 03-2141 8973
Website: http://www.enakkl.com/
Now you know where to go next time you want some alcohol-free drinks. Let us know of any other places that serve great cocktails down below!
Featured Image Credit: sparklemarkets.wordpress.com