There are countless restaurants in our city that prepares extremely pleasant looking and delicious meals. However, many of the food that you're consuming aren't as healthy as it seems. Here's a list of 5 healthy eating spots in Kuala Lumpur which you start with, for a healthy twist in your usual meal routine.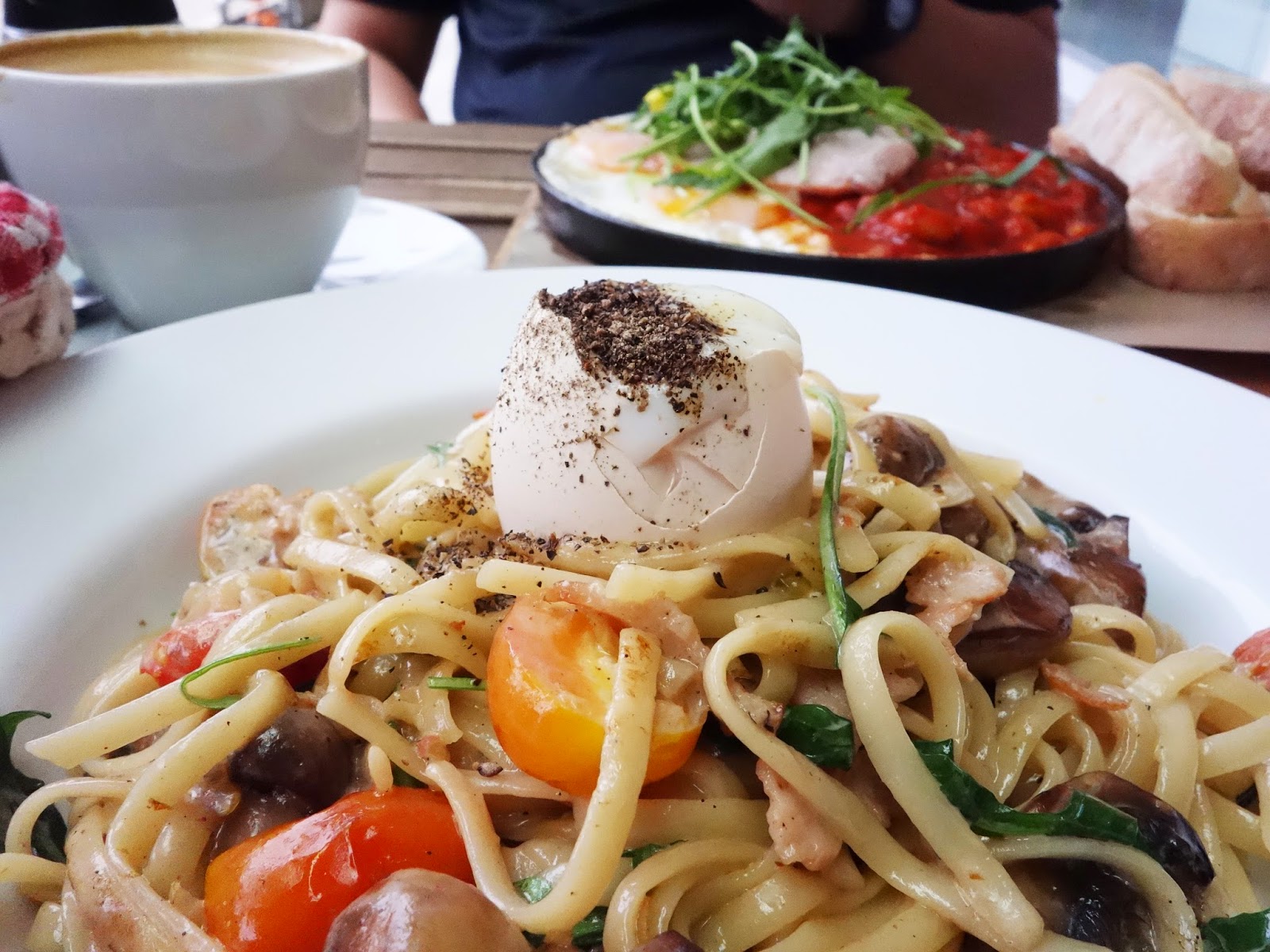 1. BreadFruits
Feel-good victuals: Breadfruits has launched a full-fledged dinner menu, accommodating some brilliantly designed specialties, by ensuring the use of freshest ingredients accompanied with vibrant and harmonious flavours, creating a balanced diet with well-thought-out texture.
Wearing many hats, Breadfruits is a bakery, fruit seller and restaurant. Their bestselling and most second to none dish would have to be their brunch pasta with 7-minute egg (medium-boiled egg which integrates a delicate savoury flavour to the light carbonara sauce)!  Aside from fruits and cakes, they sell bottles of Malaysian wild honey which contain pristine, unprocessed nectar, which they use in their juices and coffees instead of sugar.
If you're craving for a sumptuous meal to satisfy your soul & taste buds at a budget price, this could be the one!
Non-Halal
Available daily 8:30am-10pm.
Address: No. 17, Jalan 26/70A, Desa Sri Hartamas, Wilayah Persekutuan, 50480 Kuala Lumpur
Tel: +603-2601 0090
Website : https://www.facebook.com/BreadFruits.my/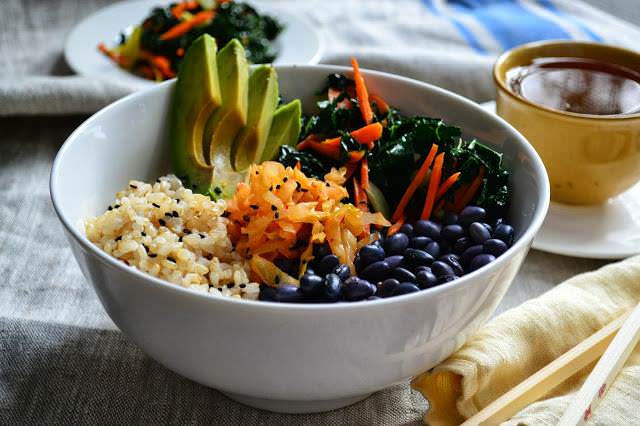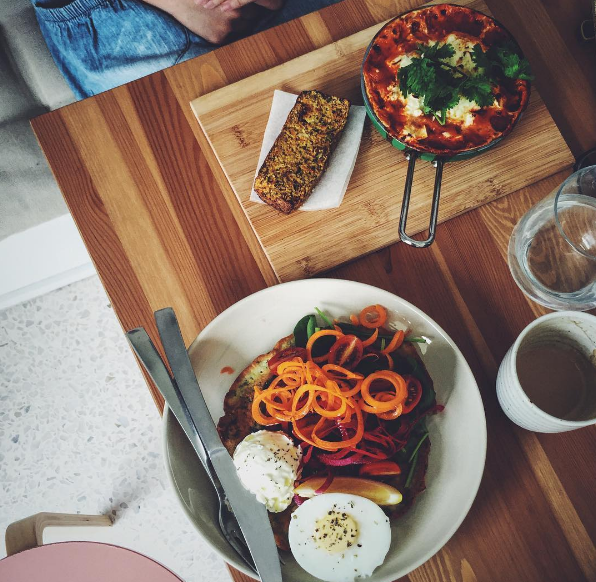 2. Organica Lifestyle Cafe
Your new urban sanctuary, created for your health and wellbeing in mind.
Located at the busy street of Jalan Maarof, even though Organica Lifestyle is not considered entirely secluded, but it appears to be a warm and peaceful hideout. To achieve its calming aesthetic, the café emphasised on using wood furnishings, pastel colours and ensured that the space is not overcluttered.
As much as Organica is focused on fresh and natural food, don't expect bland greens and salads. Quinoa Lemak is their take on the classic nasi lemak with quinoa, homemade sambal with tempeh, tofu, toasted pine nuts, hard-boiled eggs and vegetables! Something more impressive is, the space hosts yoga and pilate classes besides accommodating as a shop!
Most of its clients stay on as regulars once they have tasted their delicious gluten-free and meat-free meals. The secret to their deliciousness is preparing everything fresh upon ordering.
Closed on Monday, Open Tuesday-Sunday 10am-5pm
Address: Organica 66 Lorong Maarof, Bangsar, Kuala Lumpur
Tel: +6012-340 8565
Website : http://www.organicalifestyle.com/cafe/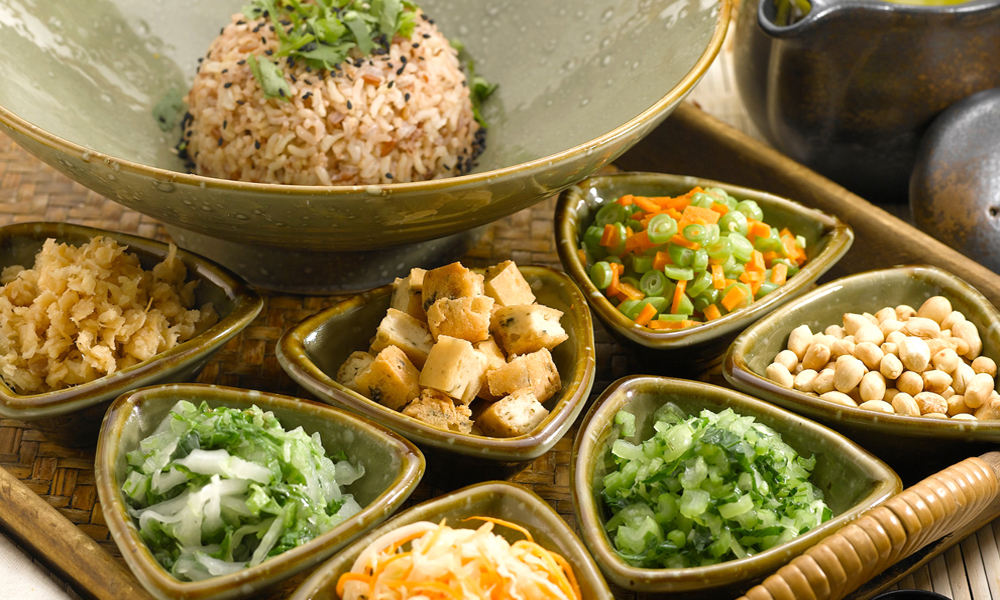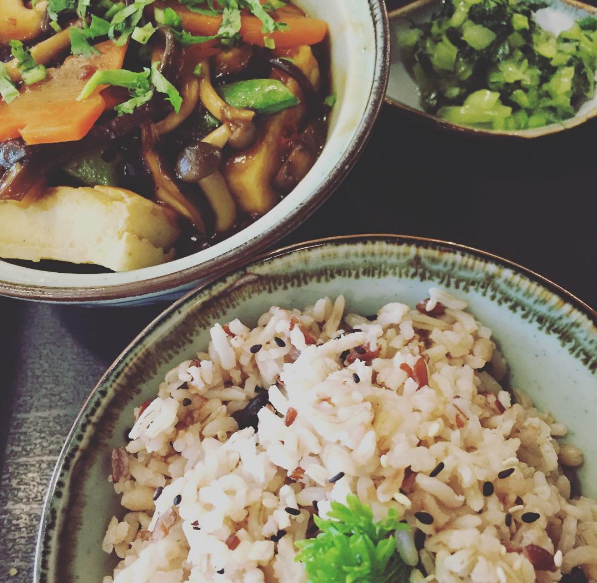 3. Simple Life
A restaurant for veggie lovers! Simple Life takes pride in serving healthy and nutritious food with organic, natural and pesticide-free ingredients. The menu offers noodles, rice, multi-grain porridge, salads, to tonic bread and wholesome desserts, which has quite a good variety for each category.
Do attempt the Assam Fish dish; that gets two thumbs up! And the nasi lemak is a first rate choice. Other things you may want to try are the organic beancurd hotpot, commixed mushroom paste with multigrain rice and mini steamboat with miso soup. And the lei cha has got excellent reviews too! The portions of meal at the Simple Life are great, so you do get your money's worth!
Available Daily 10am-10pm
Address: LG-232A, The Gardens Mall, Mid Valley City, Lingkaran Syed Putra 59200 Kuala Lumpur
Tel: +603-2202 1328
Website : www.simplelife.com.my/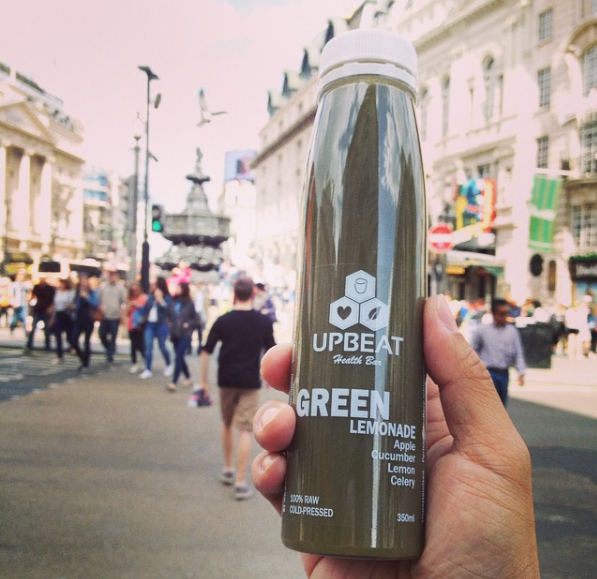 4. Upbeat Health Bar  
Speaking of wholesomeness, here's something else that's newly unveiled, it's located just beside the Fitness First gym in Avenue K! Their protein shakes, smoothies, and cold-pressed juices can power even the busiest days!
The all-time favourite in Upbeat Health Bar is Peanut Butter Goodness, with a creamy combination of peanut butter, banana, chocolate whey, milk and ice. The banana is added to maintain a less icy and smoother consistency of the shake. Other power shakes are pretty good as well, such as Cocoa Delight (a tasty blend of chocolate and banana), Mango Mania (fruitier but not too sweet) and Berry Slim (dash of fresh strawberries popped and paved the path for the more delicate flavors of honey and vanilla). The shake has approximately 225-350 calories, depending on size and flavor.
Other than providing energy boosting drinks, it sells three different types of Tortilla Wraps too. Wholesome Croquette, one of the best selling, combines a pillow of potatoes and mushrooms with tomatoes, garlic, sweet mustard onions, and lettuce with a herbed-yogurt sauce before grilling it in panini-style. There's Gourmet Chicken for the meat lovers too. It only costs about RM8.90!
Available daily 10am-10pm
Address: Level 2, Avenue K, 156 Jalan Ampang, 50450 Kuala Lumpur
Tel: +6017-606 2833
Website : https://www.facebook.com/upbeat.healthbar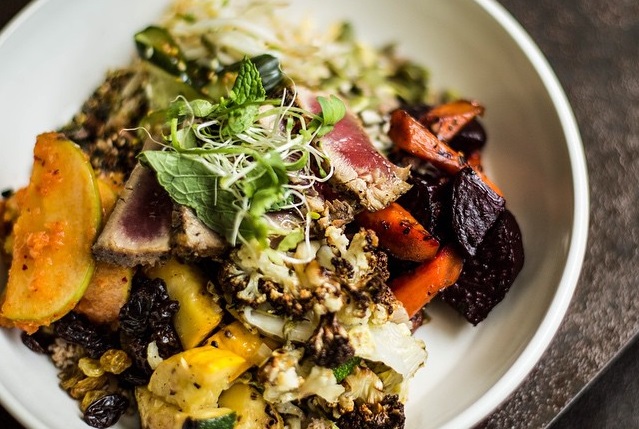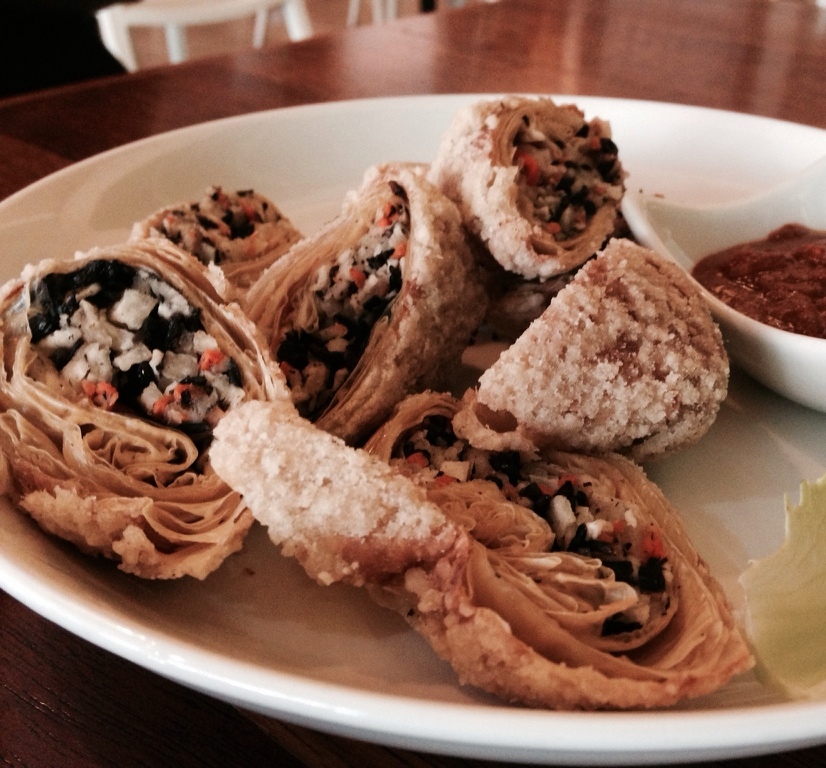 5. Woods Bio Marche
Established in 1993, this café and takeaway outlet is welcoming among group of vegan and organic lovers. They usually pack cooked meals into bento boxes for their customers,  and do it according to macrobiotic principles.
The macrobiotic concept emphasises several major ideas such that food and our environment are closely related, we should eat food in it's whole form and the importance of attaining balance in meals. With a mix of Japanese, Korean and Malaysian flavours, their menu is centered on a balanced diet with organic whole grains on their menu such as sprouted brown rice, cereals, sea vegetables, vegetables, legumes, seeds, nuts, pasteurised miso natural pickles and seasoning.
Their menu has been found to be helpful for slimming, anti aging, lower bad cholesterol, maintaining heart health, preventing cancer, balanced blood pressure etc.Their health food store sells many different items including nutritional yeast, organic flax seed, raw cashew nut spread, Manuka honey, fermented miso, organic nuts and beans, celtic seas salt and fresh organic vegetables.
Open 9am-4pm weekdays
Address: Woods Macribiotics, AG-8 Block A, Happy Mansion, Jalan 17/13, 46400 Kuala Lumpur
Tel: +603-7958 5795
So what are you waiting for ? Live the healthy lifestyle the healthy way . Cheers to healthy fooding!